Best Blog Platforms for Creatives, Artists, and Designers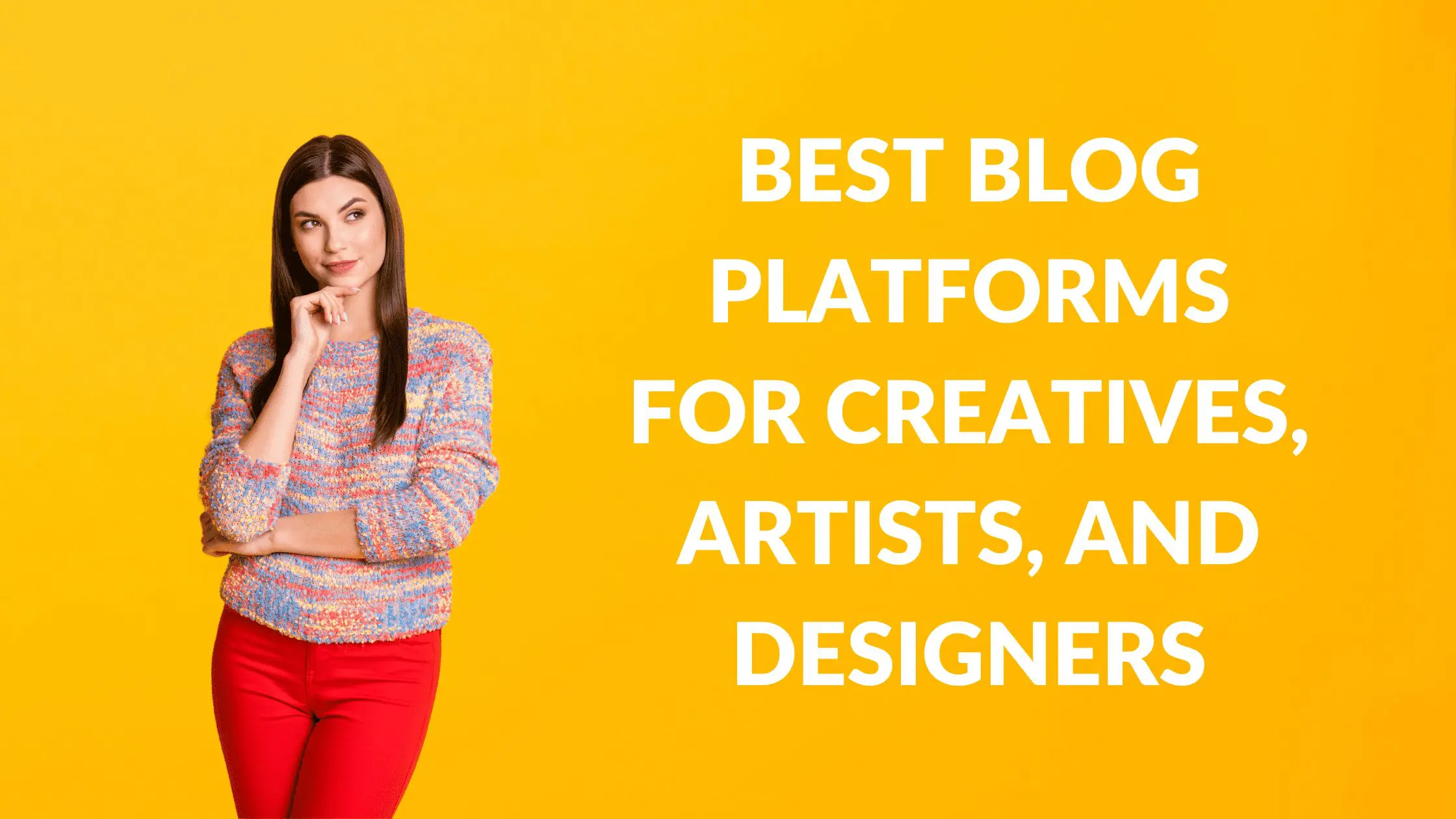 Disclosure: Some of the links below are affiliate links, meaning that at no additional cost to you, I will receive a commission if you click through and make a purchase. Read our full affiliate disclosure here.
If you're in the business of creating, designing, and making art, you'll know how difficult it can be to get people to see, understand and appreciate your work. Whether you're an art student looking for a way to express yourself, a professional designer trying to showcase your offerings, or a budding creative maestro hoping to change the world, blogging is still one of the best ways to get the word out. 
Blogging is more popular than ever, and the content medium is the perfect place to extend your talents beyond the graphics, images, and schematics of your work. From blogs explaining the 'why' behind your latest creation to a blog website that hosts your loyal following, blogging has evolved into a mainstream information source, promotional tool, and even a business opportunity. But before you start writing, you'll need a place to publish your blog. For that, we turn to the best blogging platforms for creatives, artists, and designers. 
In this article, we break down the best platforms for people looking for a space to create a blog site and publish their posts with ease. We've selected the best blogging platforms for you and unpacked some of what makes them perfect for creative students, professionals, and those looking to grow their blogging aspirations. 
Blogging is a way to express your talents beyond the paintbrush or digital design tools. It is the written version of your art or graphic design and provides an ideal blank canvas to transform your creative vision into a dialogue most people can understand and interpret. 
Blogging provides creatives, artists, and designers with a dynamic medium to write about their creative pursuits and publish for an audience. Whether trying to reach as many people as possible or in need of a digital platform to post your content, starting a blog is easy – provided you know where to do it. 
Blogging vs. Portfolio Hosting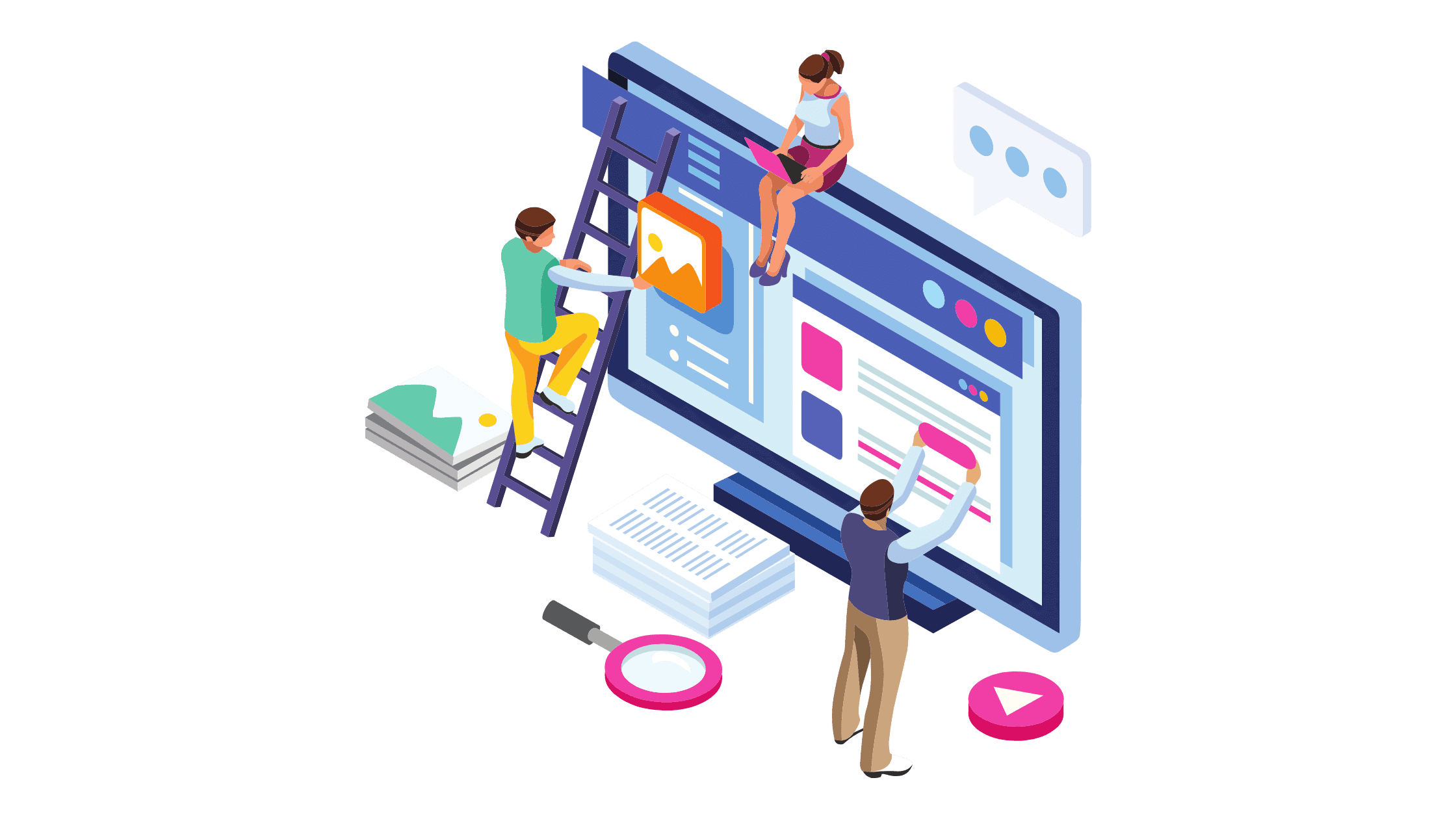 Blogging is not an ideal place to host your creative or artistic portfolio. While it does provide room to upload and store your works, blogging primarily revolves around posting written content online, with posts usually presented to readers in reverse chronological order. 
However, you can still have your entire portfolio hosted online and provide links in your blog for readers to access and view your offerings. This is called portfolio hosting. Most artists, creatives, and designers use Adobe Portfolio for this, and the paid graphic design tool's software integrations and customizable themes are a popular choice for most. 
But there are other innovative portfolio hosting platforms you can choose from that may suit your portfolio hosting needs better (and more affordably). 
For Creatives – Krop 
Krop allows creatives like illustrators, graphic designers, and photographers to upload their work and transform it into a beautiful portfolio website. The site integrates with Instagram, doubles as a popular jobs community among creatives, and the low coding knowledge requirement makes it perfect for beginners. 
Cargo is ideal for artists looking to have their portfolios hosted alongside other supremely talented artists. The portfolio hosting site provides a fully customizable platform and is valued by artists looking for a vibrant community space created specifically for artists. 
Behance is a popular portfolio hosting site owned by Adobe, also seen as a social media space. Designers around the world use Behance to connect and share their works while engaging with one another and sharing their ideas.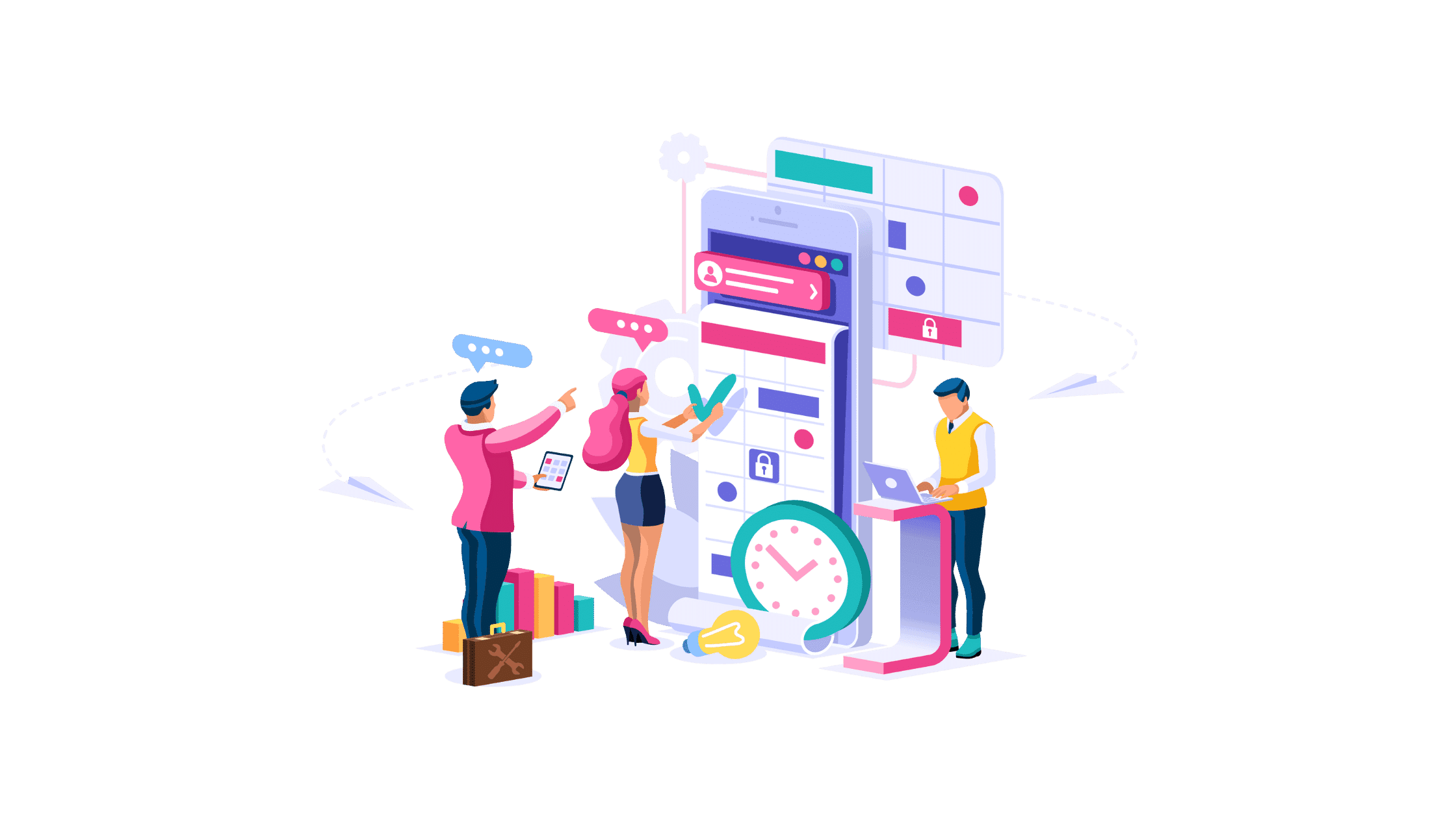 In case you're still unsure as to how blogging can benefit your creative pursuits, remember that in a world more interconnected than ever, more is better. And while social media platforms are valuable tools in helping you to promote your creations, expertise, and efforts, they are quite limited in their depth and scope.
Advantages of Blogging for Creatives, Artists, and Designers
Blogging, on the other hand, opens up an entirely new world of content, taking the magic of visual art, creation, and design and giving it the detail and context that it deserves. But beyond the incredible flexibility and depth that blogs can bring to your creations, there are a couple more hard-to-ignore advantages of starting one. 
Exposure – Blogging reaches an entirely different market from what hosted portfolios and (to a lesser degree) social media channels can tap into. 
To generate revenue – You can monetize your blog and transform it into a lucrative revenue stream. Sell your artwork, offer your designer services, partner with brands or advertise. It's up to you. 
To build a community – Blogging allows you to take things beyond social media's 'likes' and comment sections, giving you the opportunity to better engage with your audience. 
Launch your career – Nothing beats sharing your unique insights with a job interviewer more than through a blog. Blogging allows you to demonstrate your track record and opinions in your journey so far. 
But before you can enjoy the advantages that blogging offers creatives, artists, and designers, you'll need to find the right platform first.  
Best Blogging Platforms for Artists, Creatives, and Designers

AWe've chosen from the many free blogging platforms out there based on the different needs of creators. While most blog platforms are built into website builders, some function as standalone sites dedicated exclusively to the art of blogging. 
Some blogging platforms are open source and free to use, costing nothing, yet still offer users a wide-ranging toolset and features list. Others charge membership fees to use, offering paying customers additional support, unique feature sets, and advanced tools and integrations. 
We've picked the top blogging platforms for creatives, artists, and designers. While we've listed them according to which ones are best suited for different blogging requirements and based on how much they'll cost to use, every blogger has different needs, so we'll leave it up to you to decide which blogging platforms you like the most. 
Best Blogging Platforms for Creatives
Creatives are people who have a talent for making new things – for creating. They're the innovators and dreamers who come up with ideas and concepts nobody has thought of yet. Creatives can also be artists or designers but aren't limited to the visual or technical elements of things.
Creatives use blogging to express the thought processes and inspirations behind their creations, leveraging the medium to communicate and disseminate. 
Best Free – Blogger
Blogger is an open source, free blog platform created for people to, well, just blog. The Google-owned platform has been around for as long as anyone can remember and still offers creatives a simple interface and all the essential blogging tools you'll need to get started. Creatives enjoy the freely available themes they can use to customize their blog, despite the limited aesthetic appeal and bulky URL.  
Best Paid – Wix
For one of the best blogging platforms for creatives, Wix is an excellent option for several different reasons. The website-builder platform charges reasonable fees for its paid plans (starting at $4.50 per month) relative to the degree of customization and the massive potential for creating truly stunning blog sites. Perfect for creatives looking for a highly-customizable, high-quality blogging resource to showcase everything they're capable of creating. 
Best Overall – WordPress
WordPress is synonymous with website building – and blogging, making it a top contender for the best blogging platforms for creatives number 1 spot. The massive site builder is responsible for hosting nearly 40% of all websites on the internet, and you won't need to go anywhere else to start your blog. Creatives are drawn to WordPress's impressive toolset, easy-to-understand interface, and incredible flexibility, not to mention the seemingly endless choices of available templates, plugins, and integrations. WordPress's most popular theme plugin Divi, for example, will have you blogging about your creations in minutes. 
Best Blogging Platforms for Artists
Artists are the people who practice a specific art form. From painters and sketch artists to musicians, dancers and sculptors, artists are those who have mastered a particular skill or craft related to art. 
Not all artists need to be necessarily creatively inclined, and many rely on tools and resources (like blogging) for a variety of purposes, including promoting, selling, sharing, and engaging around their art. 
Best Free – Instagram
Instagram needs no introduction. The free-to-use photo and video-sharing app is massive and presents a valuable blogging option for artists. Yes, you read that right – Instagram is essentially a blogging platform. Well, a microblogging platform where you can include detailed written content in your post captions and comments. Instagram is an absolute must for artists looking to get the word out about their talents.  
Best Paid – Weebly
Weebly is one of the best blogging platforms for artists looking to add a professional edge to their website while offering their audience a comprehensive blogging experience. The free blog platform and site builder comes fully loaded with blogging tools and features that give many dedicated blogging platforms a real run for their money. Weebly is also perfect for the artist hoping to use their blog to persuade readers to purchase their art directly from their site, featuring payment gateway and e-commerce features too. From just $5 a month. 
Best Overall – Tumblr
Combining the best of what an image-based social media platform offers with a practical blogging resource, Tumblr is another microblogging option that allows you to take image blogging to the next level. Unlike Instagram – which is hyper-social media-focused – Tumblr gives artists more control over their content and page appearance. The platform's popularity among older users, alongside its recent surge with younger millennials, means that Tumblr is a good option among the best blogging platforms for artists looking for a space where their posts will be understood and appreciated. 
Best Blogging Platforms for Designers
Designers are the people who use methodical techniques and data-driven processes to create, refine, and perfect forms, structures, shapes, and patterns for any number of reasons. Designers include architects, engineers, graphic designers, and anyone who conceives or executes their own or others' designs.
They're usually the ones tasked with finding a solution to a problem and then communicating how they're going to use it. For this, they can leverage blogging as an excellent way to collaborate, explain and find inspiration, among myriad other benefits. 
Best Free – HubPages
For designers looking for a free blogging platform option that still offers a professional edge, HubPages is a top contender. The biggest draw, however – aside from being a free platform – is the site's ability to put designer blogs in front of the right audiences. The platform functions as an extensive blogging network hosting a passionate community. HubPages provides an 'Arts & Design' section which gives designers an incredibly engaging space to share, connect and engage – for free.  
Best Paid – LinkedIn (Premium)
LinkedIn is another social media space that often gets overlooked as a valuable blogging resource. Designers looking for a blogging option that gives them the tools they need to combine their professional credentials with their expertise while showcasing their talent will find that LinkedIn will provide them with precisely that and more – if you upgrade to their paid plan. LinkedIn's Premium plan takes things up a notch, unlocking the professional networking site's bespoke features and insights that will help you to advance your designer career while posting engaging blog content. Prices start at $16 per month.
Best Overall – Squarespace
Designers love tools, and Squarespace is arguably among the best premier blogging tools available. Squarespace's image-rich content appeal, extensive integrations, and top-shelf templates make it one of the go-to best blogging platforms for designers. Blog customization is expansive, allowing designers to personalize their blogs while built-in analytics make keeping track of blog performance a breeze. 
How to Promote Your Creative Blogging

Many of the best blogging platforms for creatives, artists, and designers we've just mentioned offer integration tools, marketing features, and other capabilities to get your blog in front of the right audiences. But once you've written and published your blog, you can massively improve your promotional reach with a bit of extra help from your side. Here are some tips and pointers to do just that.
Invest in SEO – Paid search engine optimization tools are pretty affordable and easy to use. They are essential for ensuring that your blog can be found by online users and will give your blog an extra enrichment layer (beyond those offered by your platform), boosting your site ranking. 
Use social media – Platforms like YouTube and Facebook integrate with most of the best blogging platforms for creatives, allowing you to post a link to your blog on your social media feeds at the click of a button.
Partner with other bloggers – While it may seem counterintuitive to team up with the competition, reaching out to other creatives, artists, and designers to share backlinks is a great idea. The internet is a big place, so as long as you're collaborating with people who aren't in your direct market, it's a win-win. 
Pay to promote your blog – Facebook and Google ads are a great way to elevate your blog on SERPs. If you get your keyword research right and snag the right ones, you can potentially stand to boost your traffic many times over for only a few dollars. 
The best blogging platforms for artists, creatives, and designers are designed to give you the tools you need to post engaging written content easily and affordably. Whether you're looking for a free platform that doesn't cost you anything, a paid option complete with all the bells and whistles, or a comprehensive space that suits your every need, blogging is easier than ever. 
Creatives, artists, and designers can combine their online portfolios with blog posts that explain their creative thought processes, materials, or design techniques. Blogging is also an excellent medium for promoting your work, while creators can also earn good revenue by monetizing their blogs. 
Choosing the right blogging platform for your creative needs is essential to getting the most out of the blogging experience. So be sure to think carefully before committing to one or another. You can also make use of more than one platform if you have multiple goals for your blog.