Instagram Blogging: How to Start a Successful Instagram Blog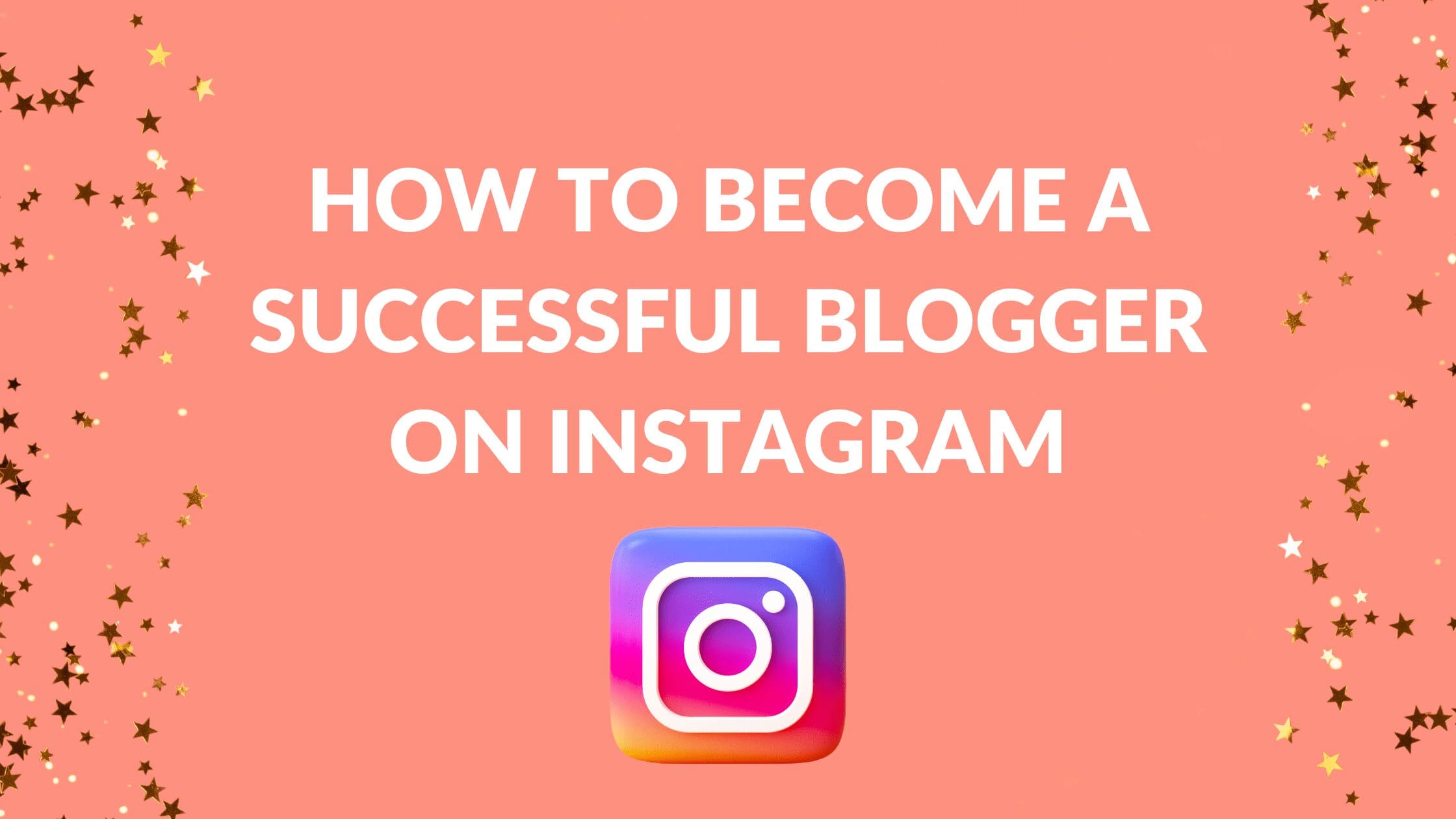 Disclosure: Some of the links below are affiliate links, meaning that at no additional cost to you, I will receive a commission if you click through and make a purchase. For more information, read our full affiliate disclosure here.
Every time you post a picture or video on Instagram, you're blogging. Yes, Instagram is a visual microblogging platform – like Twitter, with pics and videos. But Instagram is also a popular tool for our favorite kind of creator – bloggers. Instagram boasts over 1.5 billion active users worldwide and ranks as one of the most popular social media platforms around. Creators are learning how to take advantage of the photo and video sharing social networking platform fast, turning Instagram into a monetized channel for bloggers that is rivaling the likes of YouTube. 
Instagram can be used as an effective tool for bloggers on two fronts: By using the platform to promote your blog and by posting blog content on the social media site itself. Yes, that's right. Those captions that accompany Insta posts? Text microblogs. So, what is there to learning how to become a successful blogger on Instagram and which Instagram blogging ideas work best?  
In this article, we'll look at how Instagram can feature as an effective blogging channel, driving more followers and new audiences to your main blog while helping you build an engaged community. We explore how to start blogging on Instagram (IG), how to promote your off-IG blogging efforts and list some helpful Instagram blogging ideas too. 
Blogging and Instagram…Really?

Instagram is booming. The photo and video sharing platform, now owned by Facebook's Meta, caters to nearly 1.5 billion active users, is the 7th-most visited website in the world, and enjoyed the second-most number of app downloads on Earth in 2021.
You're probably wondering, "Why Instagram for blogging? Instagram is all about visual media, not written content." Well, yes. But the platform also accommodates text. The original text microblogging platform – Twitter – allows users to post images and videos there, too, with great success. So why not use Instagram to blog? Or at least to promote your blog.
The Numbers Behind 'Insta-Blogging'
Instagram allows users to create captions accompanying their posts of up to 2,200 characters. The average word in the English language consists of 4.7 characters (yes, we had to look it up). This means that you can add captions that potentially contain as many as 468 words (excluding your hashtags), which equate to a lightweight blog post – not quite a microblog, but not a regular, long-form one either. On top of this, posters can continue adding content in the comments section, also capped at 2,200 characters per comment. You can post as many comments as you like, and many Instagrammers do, adding additional context to their posts or telling the story behind an image or video, long after the original caption. 
Benefits for Bloggers on Instagram 
Whether you're looking to use Instagram as a promotion channel for your existing blog or are aiming to use the platform as a blogging launchpad, you're spoiled for choice on the benefits front. However, to figure out how to become a successful blogger on Instagram, you'll need to focus on leveraging them to your advantage first. 
Benefits for bloggers promoting their blog on Instagram
It's free– Yes, joining Instagram is free and won't cost anything.
Drive traffic– You can promote your blog by providing links in your bio directing followers to your blog website. 
Build a community– Instagram is an engaging social media platform where users talk to one another more than they do elsewhere. An excellent opportunity to connect with your audience by engaging directly with them and fostering a sense of community. 
Benefits for bloggers blogging on Instagram
Access to niche markets– Adding posts with engaging blog caption content is an excellent tactic for tapping into those ultra-lucrative niche markets. 
Position yourself as a content authority– As trust in social media declines, use your blog content to take advantage of peoples' need for more trustworthy content sources by demonstrating your credibility in your writing. 
An additional brand-enrichment channel – Adding an extra blog medium to your content mix is always a good thing.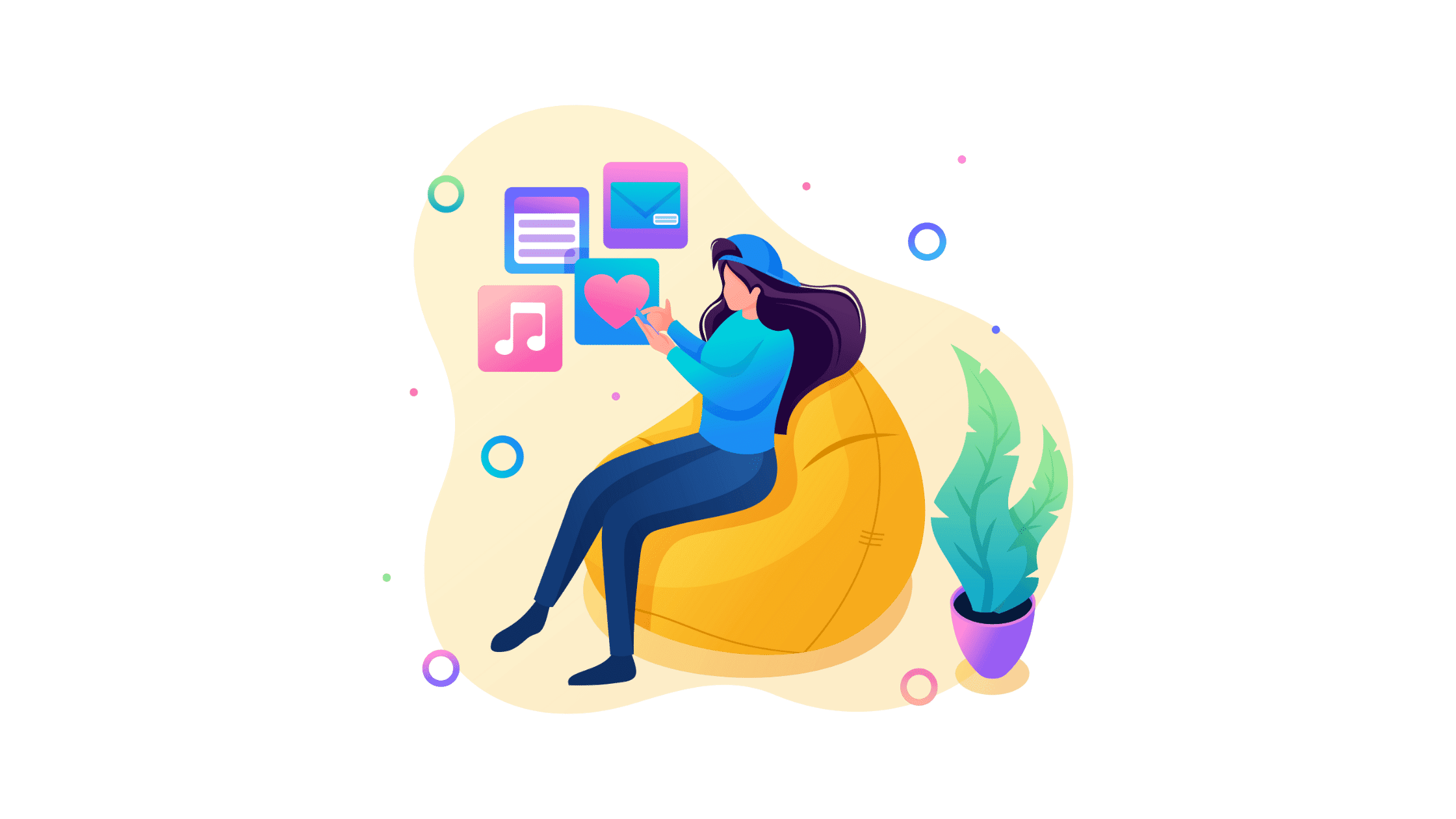 Before getting started with blogging on Instagram, you'll need to open a Creator account. While it isn't essential to do so, if you want to succeed as a blogger using Instagram, the Creator account tools and advantages will help you get there. 
Instagram's Creator account options have been specifically designed for content creators and offer users more functionality and benefits than private accounts. Anyone can sign up, and it's free! Creators will have additional access to on-demand analytics, monetization options, engagement tools, and, importantly, a call-to-action button where you can direct people to your blog. Here's a little more detail on why we recommend you become an IG creator: 
Access to creator-centric analytics – unlocks critical insights which help you understand which content is doing well and how many people you're reaching, perfect for bloggers looking to refine their content and grow their followings. 
Instagram Ads – are the ideal blog promotion delivery vehicle. Despite costing a little extra, Ads are essential to promotion efforts. 
Scheduling – content to post when and where you want it gives you the flexibility to publish regularly without having to deal with hefty workloads and pesky content gaps.
Labels – allow you to tell your audience exactly who you are: A world-class blogger!
Steps to Start Blogging on Instagram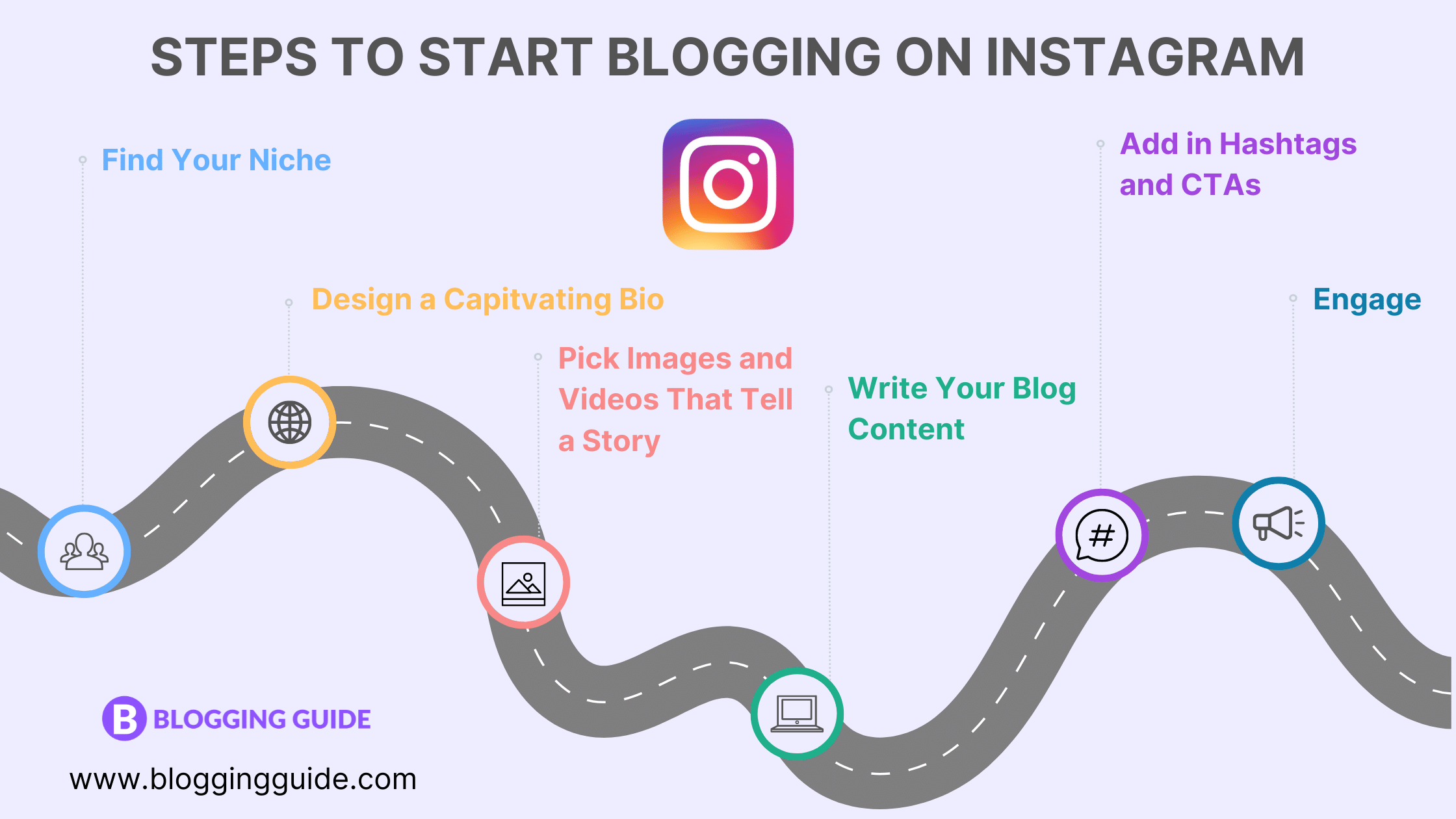 Once you're up and running as an Instagram Creator, sharing blog content to the social media site is an easy component of how to become a successful blogger on Instagram. Here are some of the tried-and-tested steps in becoming a blogger on Instagram.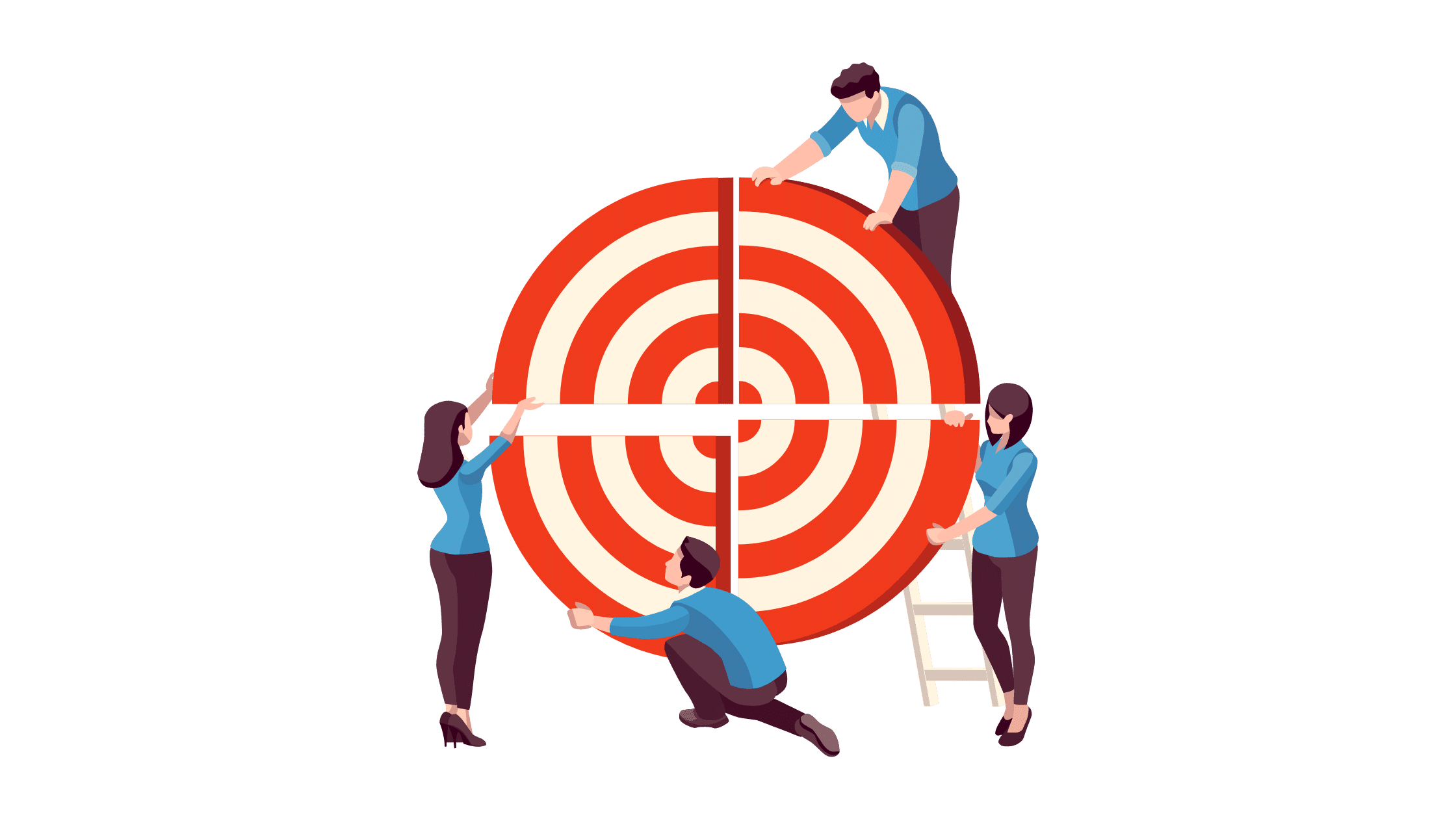 This one's a given. Finding your niche and then sticking to it will allow you to deliver targeted content to an audience that appreciates it. Do your research and try to identify what they're looking for. Once you know who your targeted audience is, keep working to ensure that you stay up to date with the trends that keep them engaged.
2. Design a Captivating Bio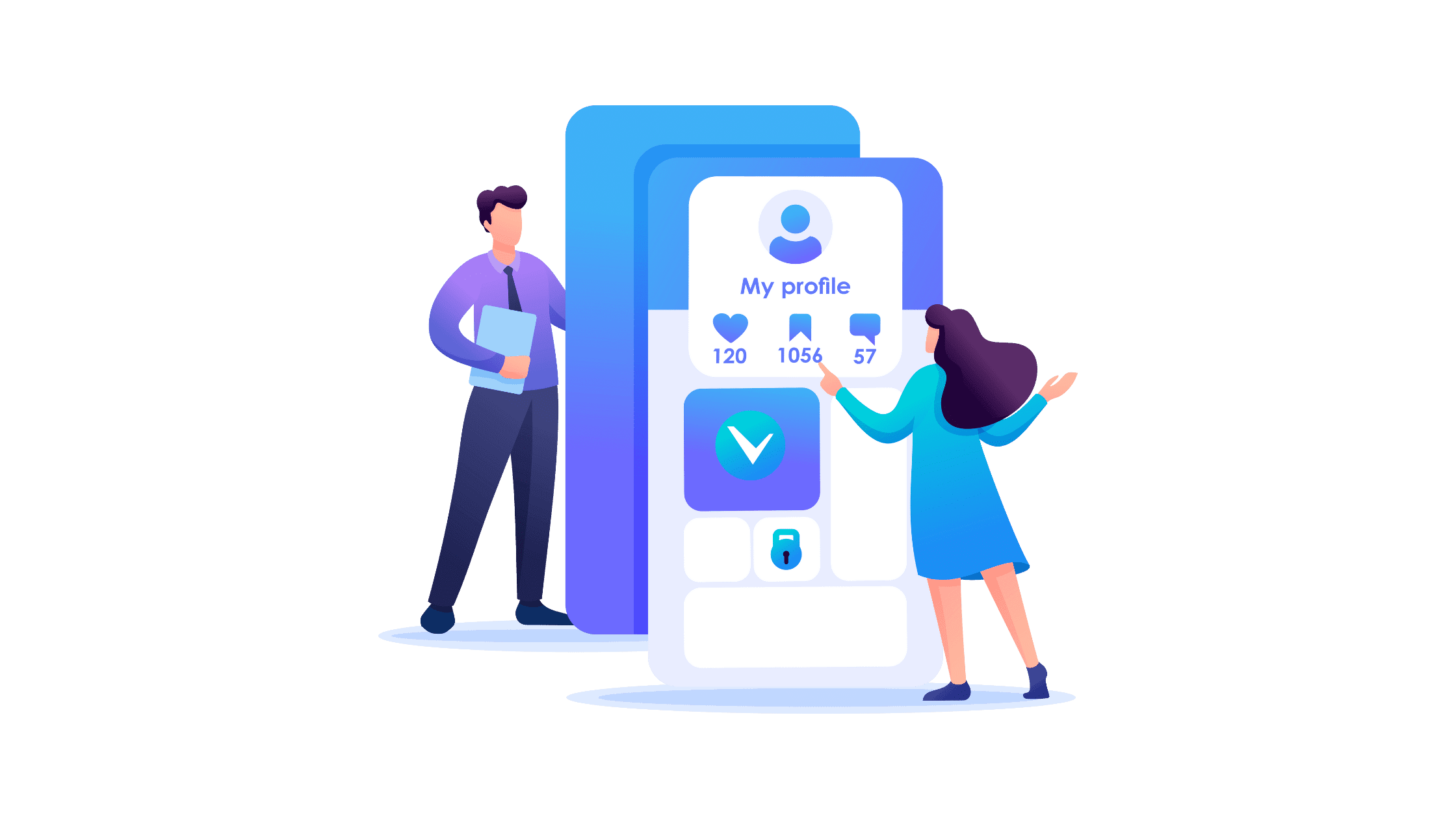 Next up, you'll want to spend some time crafting a profile that speaks to your niche and appeals to their interests. Your Instagram bio is that section of text you see just below your profile picture. This all-important snippet is your chance to demonstrate to your followers that the content in your post is worth reading. Your bio only allows for 150 characters, so work your blog concision magic here. 
3. Pick Images and Videos That Tell a Story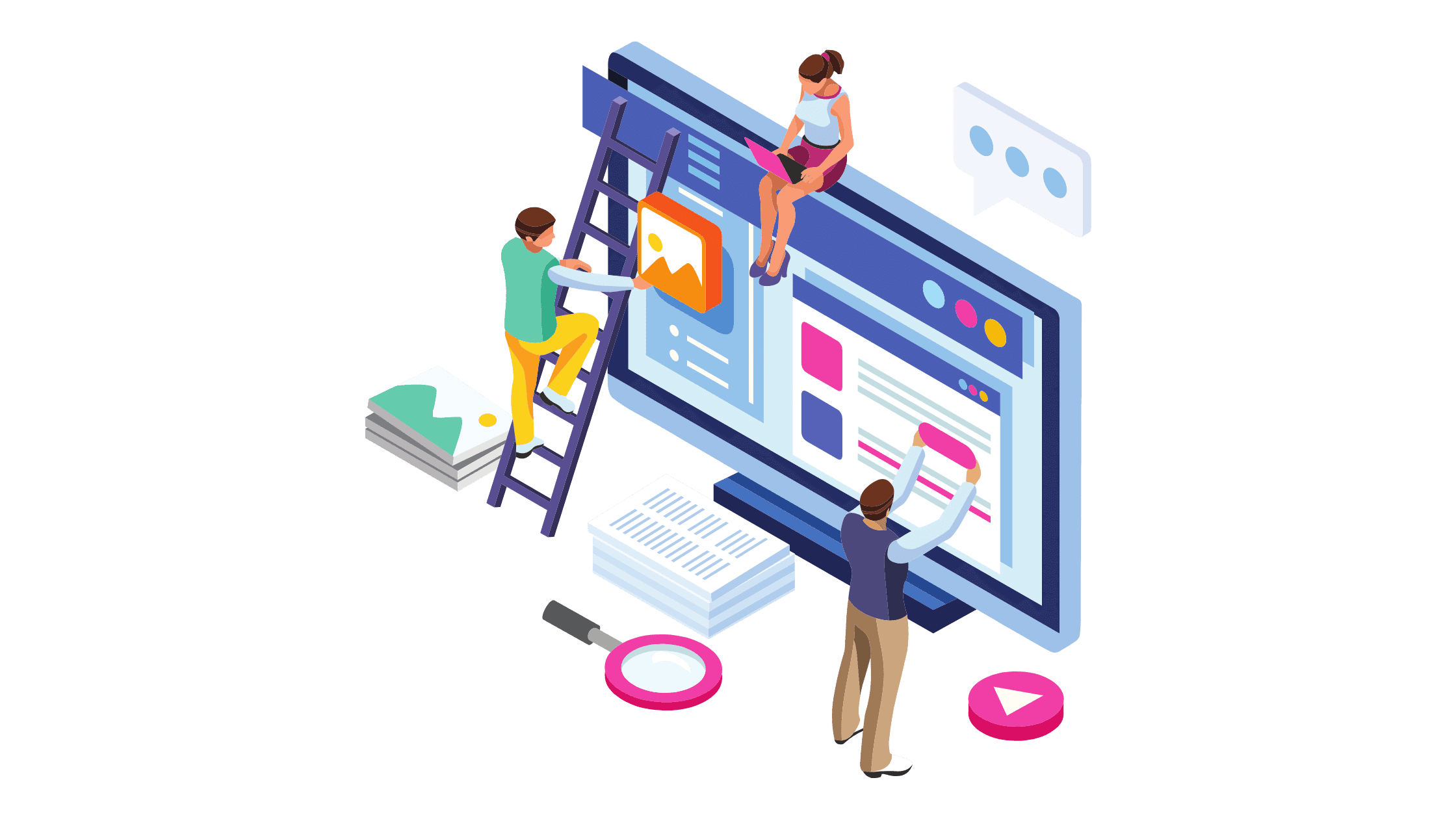 As a blogger, you're probably better at writing than curating imagery or coming up with Instagram blogging ideas. But that doesn't mean that you shouldn't pay as much attention to your pictures and clips as you do your copy. Great imagery is essential on Instagram, so think about collaborating with a graphic designer or getting your hands on a graphic design tool like Canva to ensure you're using the right visual content along with your blog copy. 
4. Write Your Blog Content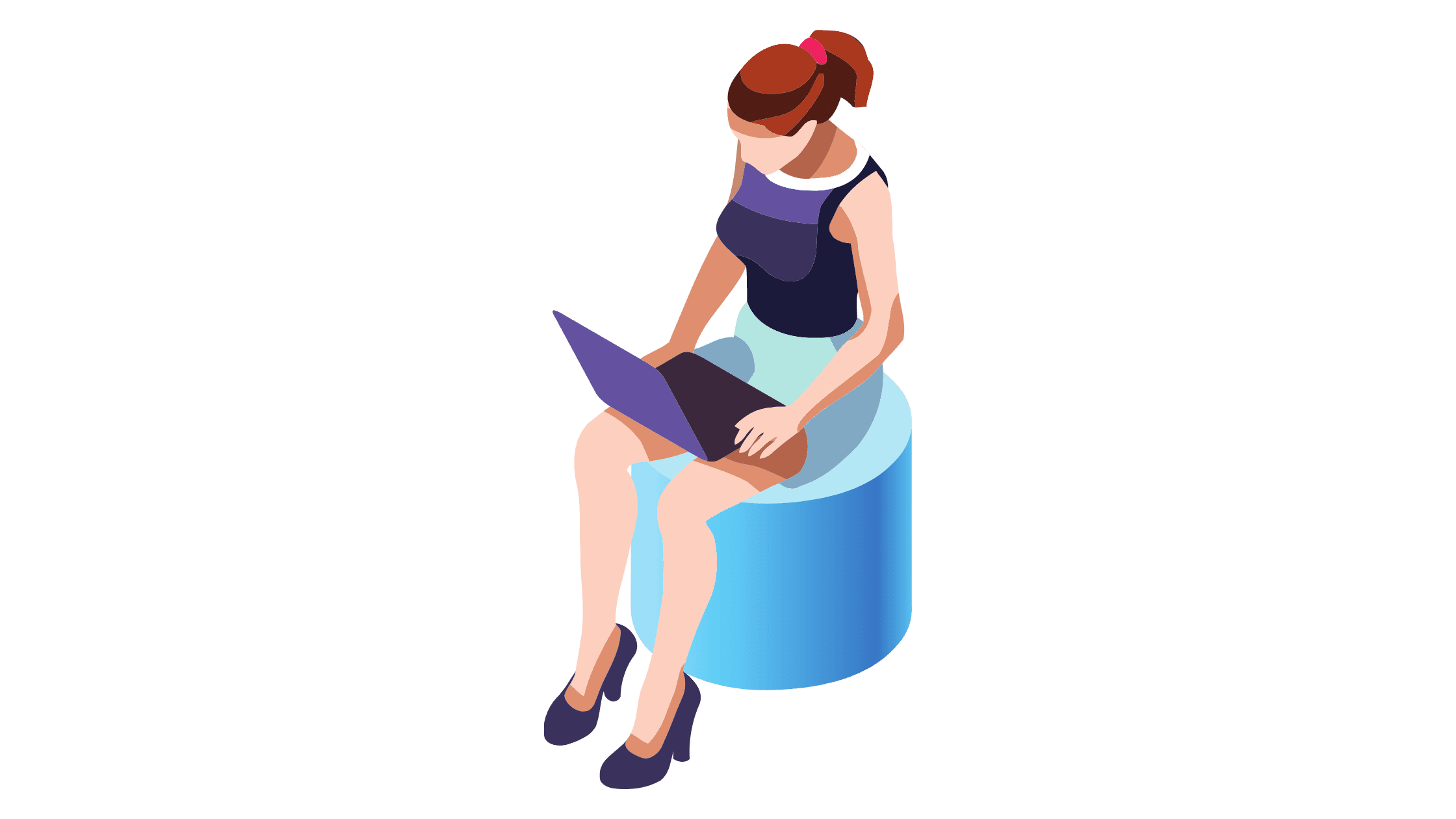 Here, we get to the main event – writing your blog content. We've already talked about the 2,200-character caption limit and how you can extend your content into the comments section, but that won't matter if your writing is sub-standard. Ensure your content is as good as your regular blog, and get creative in packing everything into a shorter format. 
You don't necessarily have to hit the 2,200-character max, but if you're set on offering longer-form content on Instagram, think about how you're going to get it right. Draft attention-grabbing copy and tell the best part of your story within the first 150 characters (the same as your bio's capacity) so people don't scroll past. 
5. Add in Hashtags and CTAs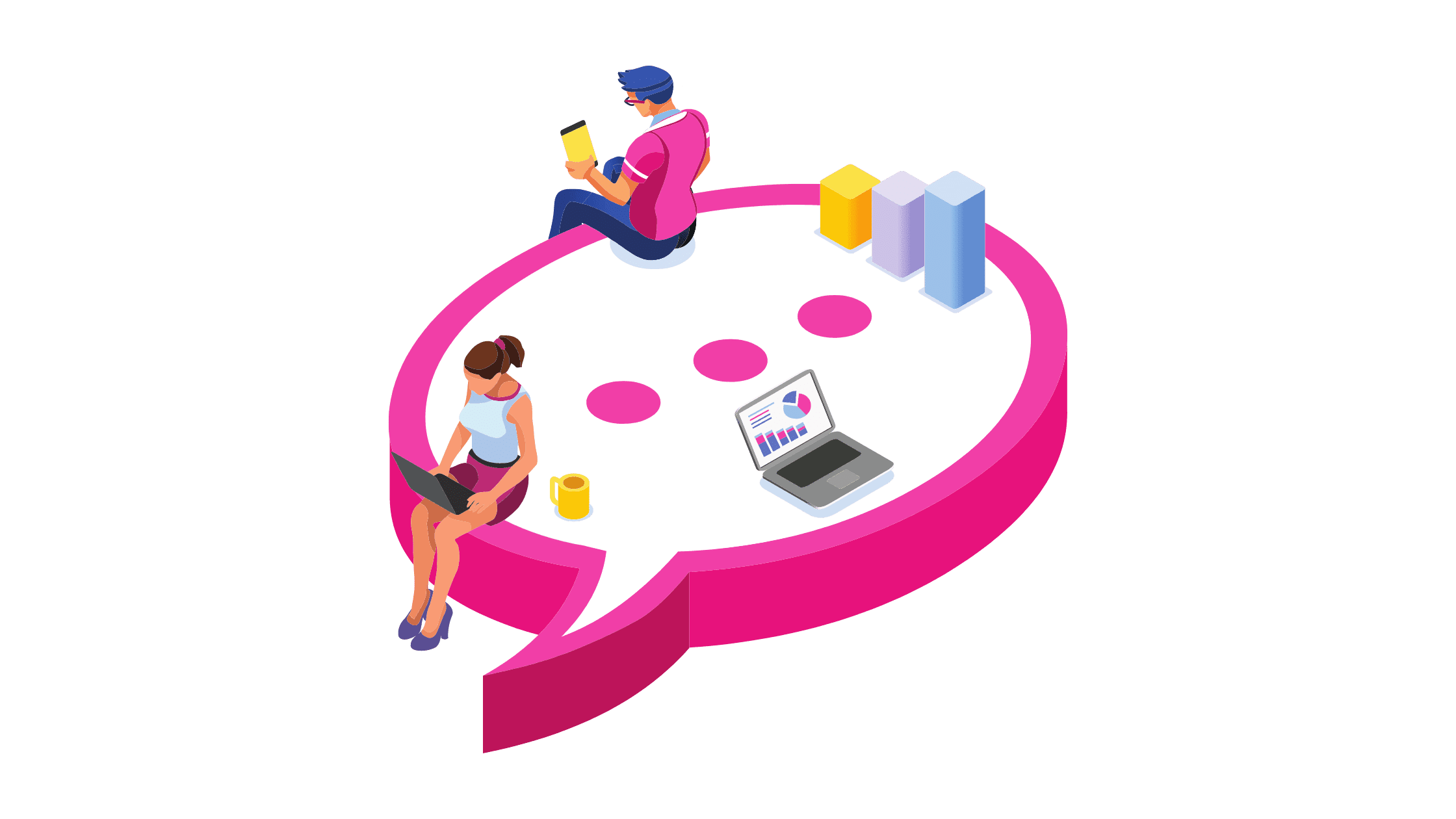 Hashtags are synonymous with Instagram. They are how people find your posts and what the platform uses to target audiences. Since you're writing for a niche, be smart about how you hashtag your blogs. Don't forget about your calls to action (CTAs) either. CTAs are critical for achieving your blogging goals. Ask people to like, share, tag a friend or visit your bio to access the link to your blog. 
The most successful Instagram creators spend a big chunk of their time engaging with their audiences. The same goes for bloggers. Talk to your readers, reply to comments and ask for their thoughts and opinions. This is one of the best ways to grow your following and build that all-important sense of community. 
Promoting Your Blog on Instagram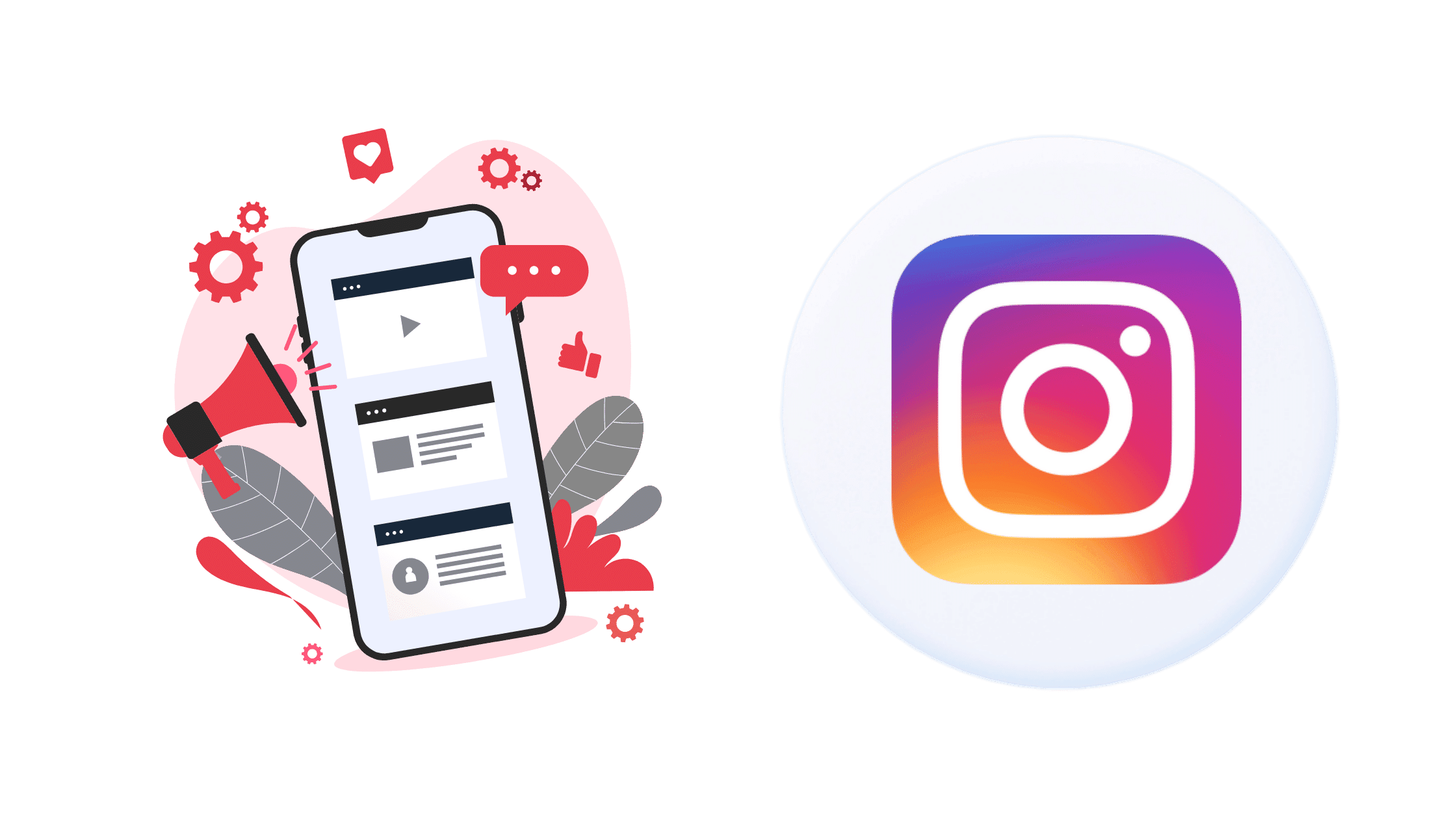 While blogging on Instagram will net new followers and traffic, you still need to promote your regular blog.
Linktree
Instagram only permits you to list one live link to your bio at a time. This means you can only direct Instagram followers to your blog site rather than individual blogs (unless you want to update your bio every time you publish – which isn't very convenient). The Linktree integration allows you to offer multiple links in your bio simultaneously.
Instagram Stories
Instagram Stories is a feature that allows users to submit posts that disappear after 24 hours. Users love them because they're easy to browse and engaging. Whenever you publish your regular blog, simply share a post with your followers via Instagram Stories, telling them about your latest blog. This way, you'll keep them informed whenever you publish, and if you post consistently, they'll start to migrate to your blog website. 
Post visual snippets of your blog
Who said posts on Instagram only have to be pictures or video of people, pretty things, or sunsets? You can create text graphics containing an appealing extract from your blog, save it as an image or motion graphic, and post it as a teaser for your followers to see before reading on. 
Instagram Ads
Instagram Ads are your best bet if you're keen to speed things up and are prepared to spend a little extra. Surprisingly inexpensive and simple to set up, these paid-promotion resources will give you customized access to your target audience and the freedom to send them straight to your blog. 
Promote the other way too 
You can also promote your Instagram blogging by embedding your feed on your blog and sending your readers to your social media page. This boosts brand presence and gives everyone a taste of both worlds.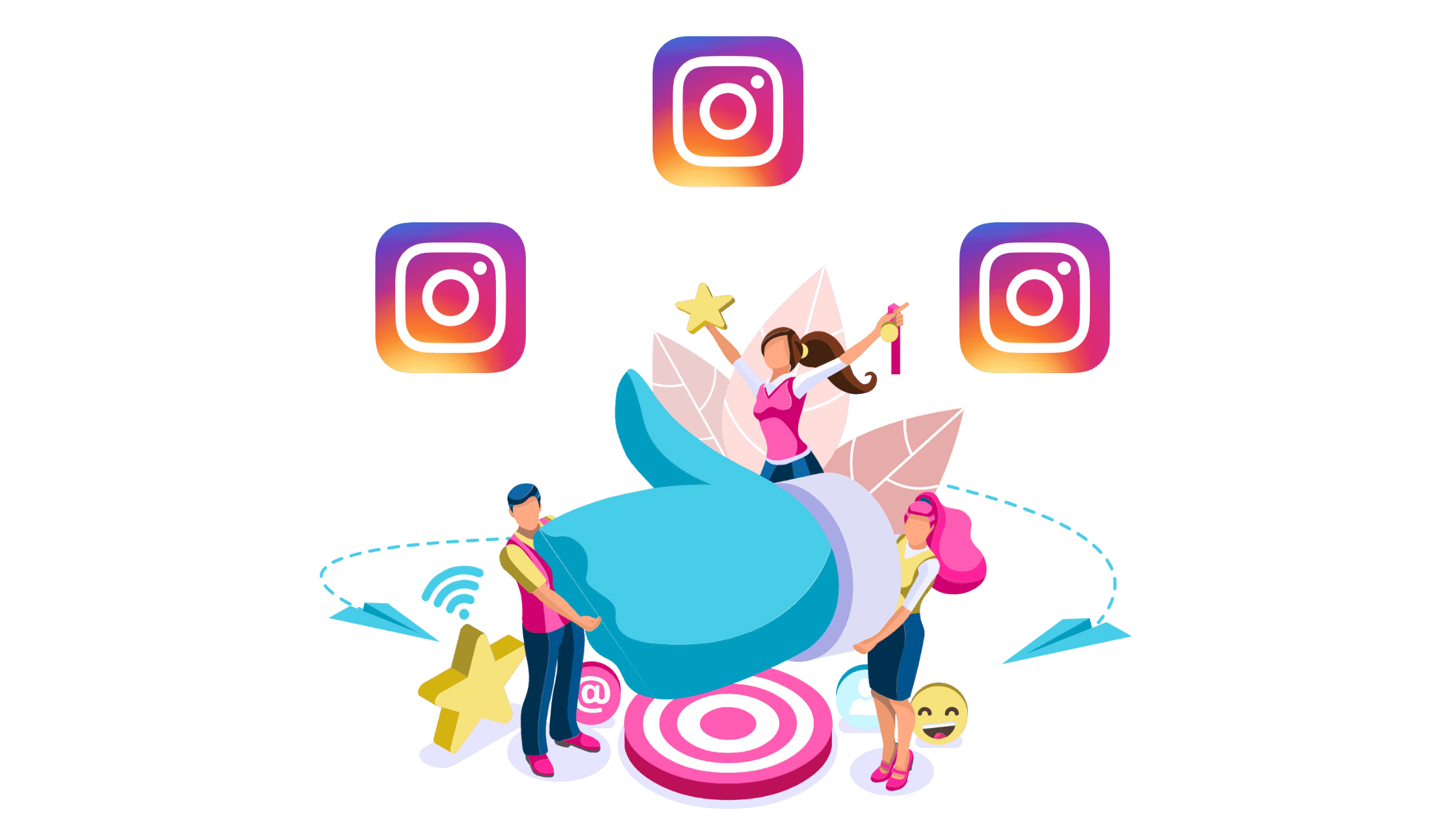 We've picked a couple of topic ideas and blog tactics that'll have your Instagram blog action going strong in no time on your journey to discovering how to become a successful blogger on Instagram. 
Lifestyle
If you're struggling with Instagram blog topic ideas, Lifestyle subjects are always a winner. Topics under the lifestyle genre include travel, food, home DIY, parenting, photography, and education, to name but a few. There are plenty of people within these niches, so building audiences are easy, but competition is plentiful too. 
Giveaways
Freebies and competitions are brilliant for increasing engagement and locking in new followers. Offer subscription prizes, set question challenges, and encourage people to comment in return for a mention or reward. 
Teach
Take your expertise to the next level by offering to coach people on whatever it is you're blogging about, whether on Instagram or your blog site. Doing so generates goodwill and lets people know you're confident in your content. 
Collaborate
Not all bloggers on Instagram should be seen as competition. Teaming up with other creators looking to hit the same objectives as you could yield valuable benefits. Try reaching out to bloggers who are tapping into a complementary niche. 
Try Live streaming
Yes, we know you started blogging specifically to avoid having to create content with your face on it. But live streaming is gaining momentum everywhere and is one of the best ways to give your brand a face – especially on Instagram. 
Instagram was designed to share photos and has evolved to allow users to do just that, but with more functionality and features. Though designed for social media masses to enrich their user experience while connecting and sharing more, Instagram's tools and features are perfect for bloggers looking to succeed.  
Whether you're aiming to use the platform to promote your blog or you're looking to start blogging via your Instagram posts' captions and comments, the platform is becoming a blogger-friendly social media channel that is delivering. 
So, if you were wondering how to become a successful blogger on Instagram, now you know. Try out some of our Instagram blogging ideas and give your blog the exposure it deserves by leveraging the best of what the picture and video-sharing (and blogging) platform has to offer!