Blogging Statistics to Inspire & Guide Bloggers in 2023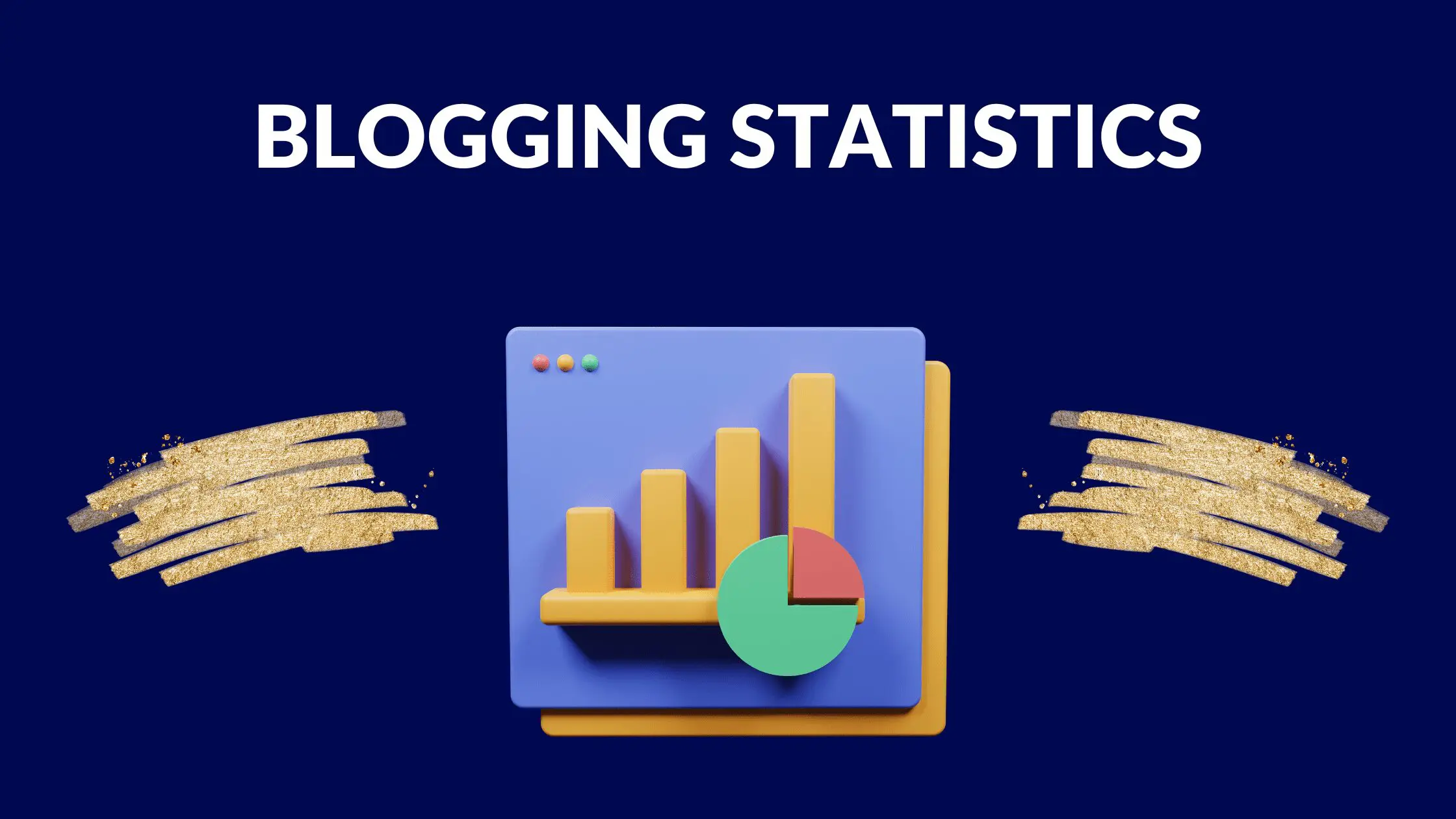 Disclosure: Some of the links below are affiliate links, meaning that at no additional cost to you, I will receive a commission if you click through and make a purchase. Read our full affiliate disclosure here.
Blogs are everywhere. They're one of the most frequently published types of content online, and the number of bloggers creating them is growing. With 1-in-3 webpages on the internet existing as blog posts, the numbers behind blogging are simply mind-'bloggling'. 
We've put together a list of the blogging statistics, figures, and facts powering blogging and unpack some of the incredible blog statistics that are emerging from this thriving content-driven economy. By looking at the different elements, components, and stakeholders in the blogging universe, we can get a sense of how healthy the blogging game is right now and if becoming a full-time blogger is still worth it. 
This list of blog stats proves that blogging isn't going anywhere anytime soon and should give you an idea of the fantastic potential for online entrepreneurs looking to get into the blogging game.
Most of us are aware of how much blogging has grown over the past few years. With more blogs, more bloggers, and more money channeled toward this thriving online sector, blogging has never been in a better place.
1. There are an estimated 600 million blogs on the internet.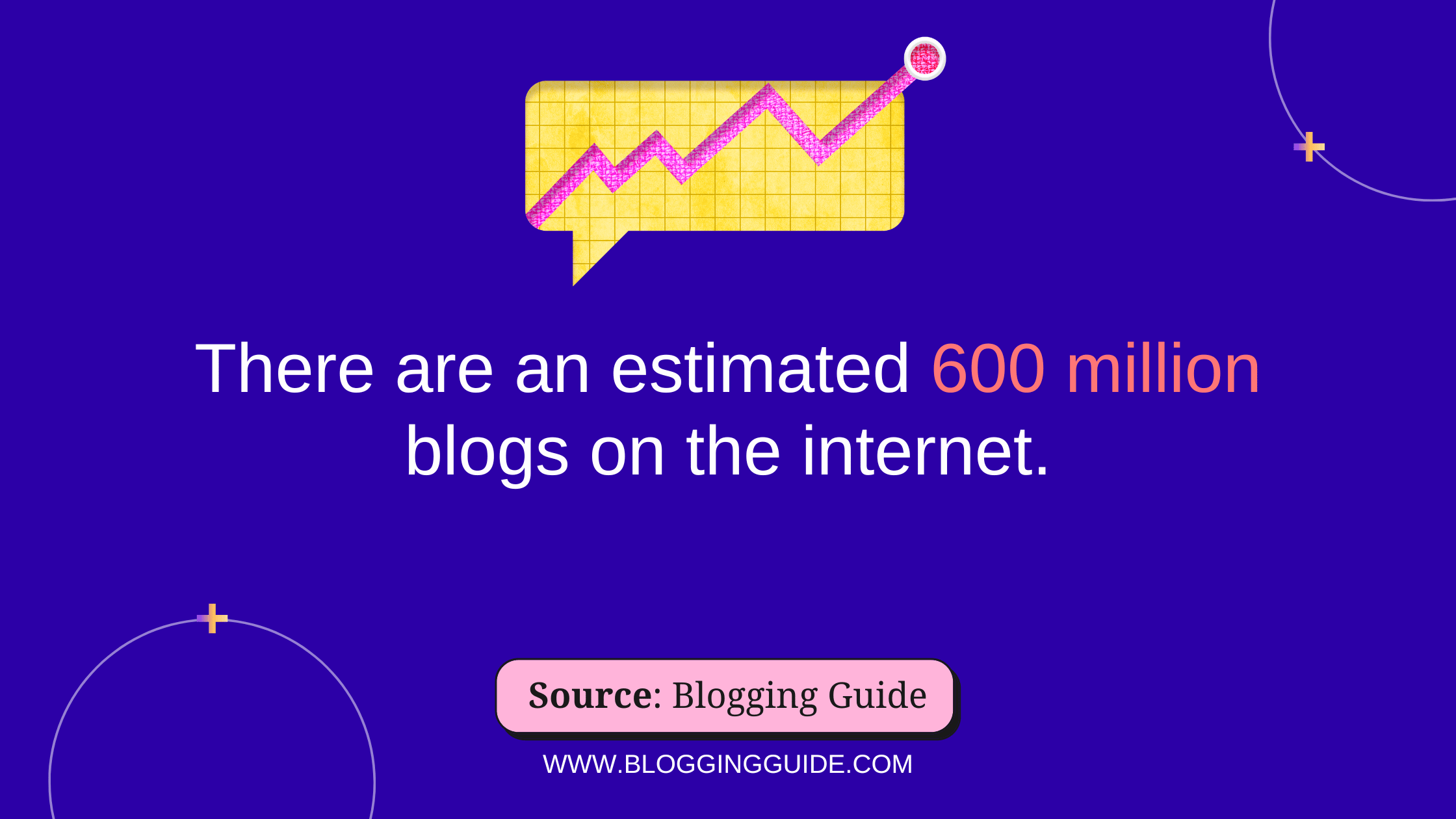 That means that blogs account for over 30% of the internet's 1.9 billion websites. That's a huge chunk of online content and represents one of the most significant content types ever created. (GrowthBadger)
2. Over 6 million new blog posts are published each day.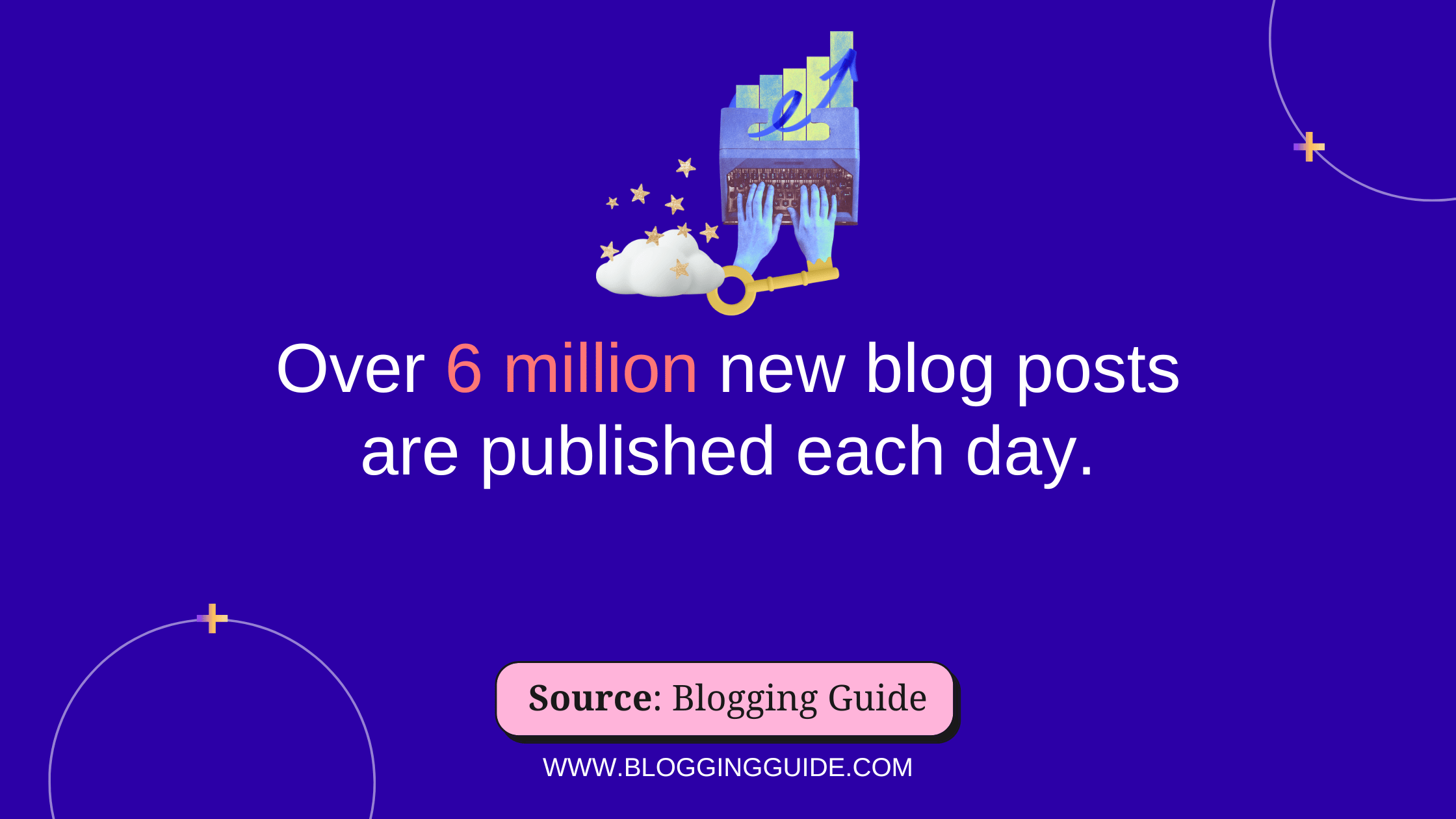 That's over 250,000 posts every hour! These posts generate more than 77 million user comments monthly and are being engaged with, shared, and consumed in higher quantities than ever before. (Zippia)
3. There are almost 32 million active full and part-time bloggers in the US.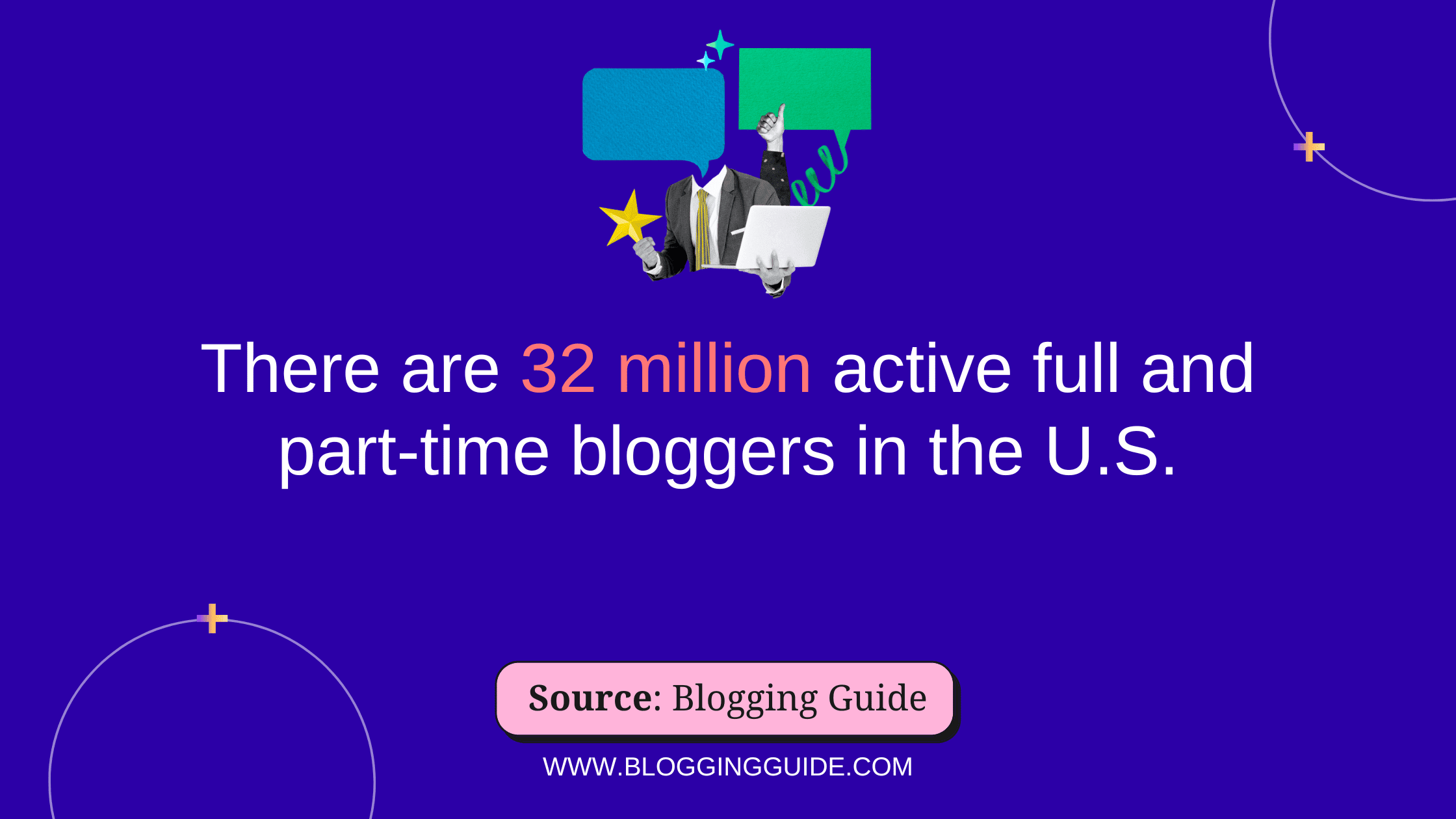 These bloggers are seen as members of the creator economy – a booming sector of over 50 million people who consider themselves content creators. The 32 million bloggers in the US represent around 19.8% of America's employed labor force. That's more people than in all of Texas. (FinancesOnline)
4. As many as 91% of B2B businesses rely, at least partly, on blogs for their content marketing.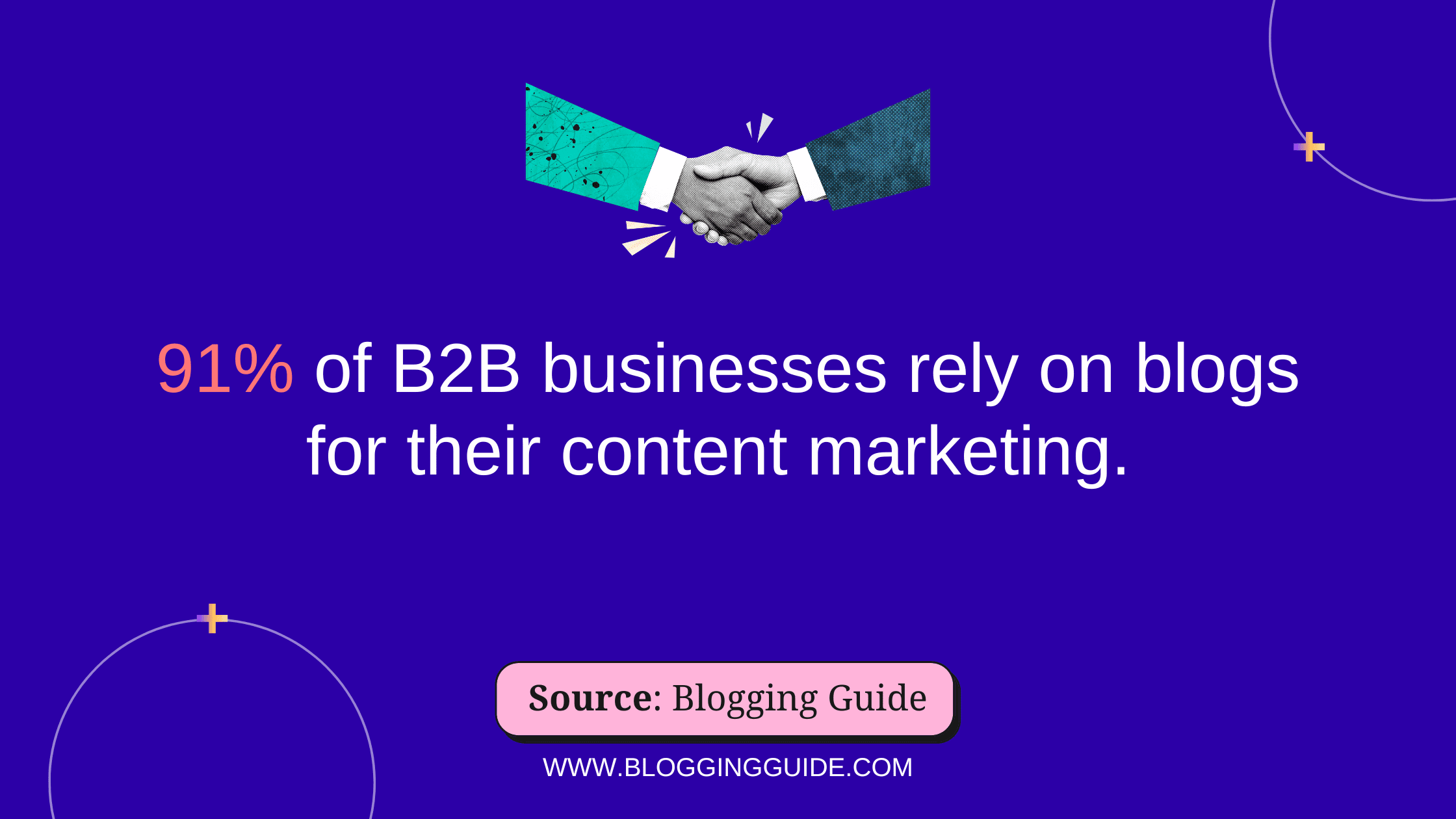 Of these organizations that make use of blogs, 48% of them depend on the medium as their main content marketing channel. Independent and freelance bloggers are often roped in to produce content instead of working full-time in marketing departments. (DemandSage)
5. The Creator Economy is worth an estimated $104.2 billion.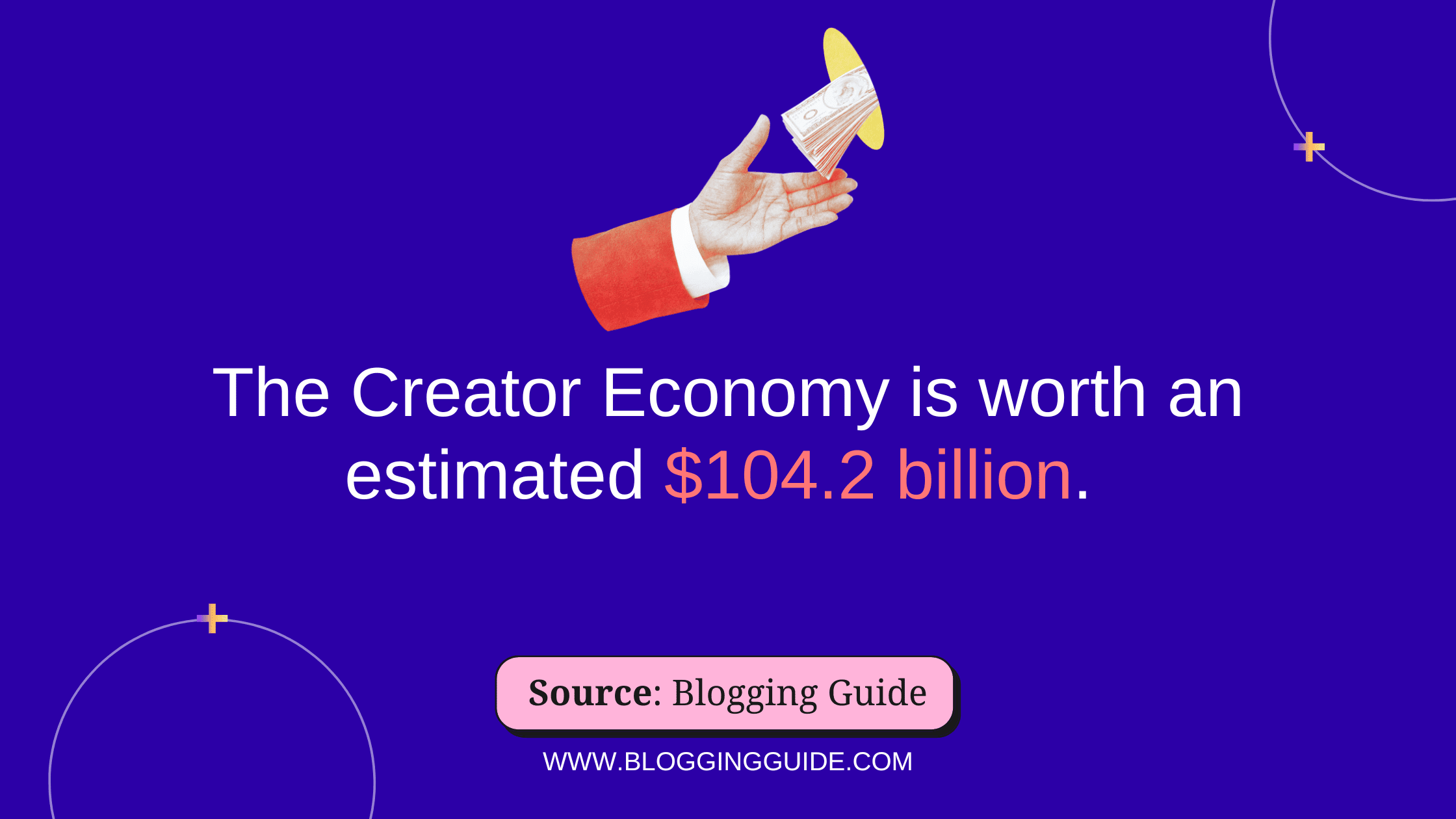 Bloggers operate within the creator economy, but they also contribute to the content marketing industry. This business sector generated $76 billion in 2022 and is estimated to be worth around $137 billion by 2026. (Statista)
Blogging continues to grow rapidly across the internet. As people and businesses begin to focus more and more on their online and digital offerings, blogging is now considered a legitimate career option. And brands and companies depending on talented bloggers to get the word out about them are paying them well. Here are some of the top reasons people are starting blogs – supported by these blog stats.
Statistics on Bloggers Themselves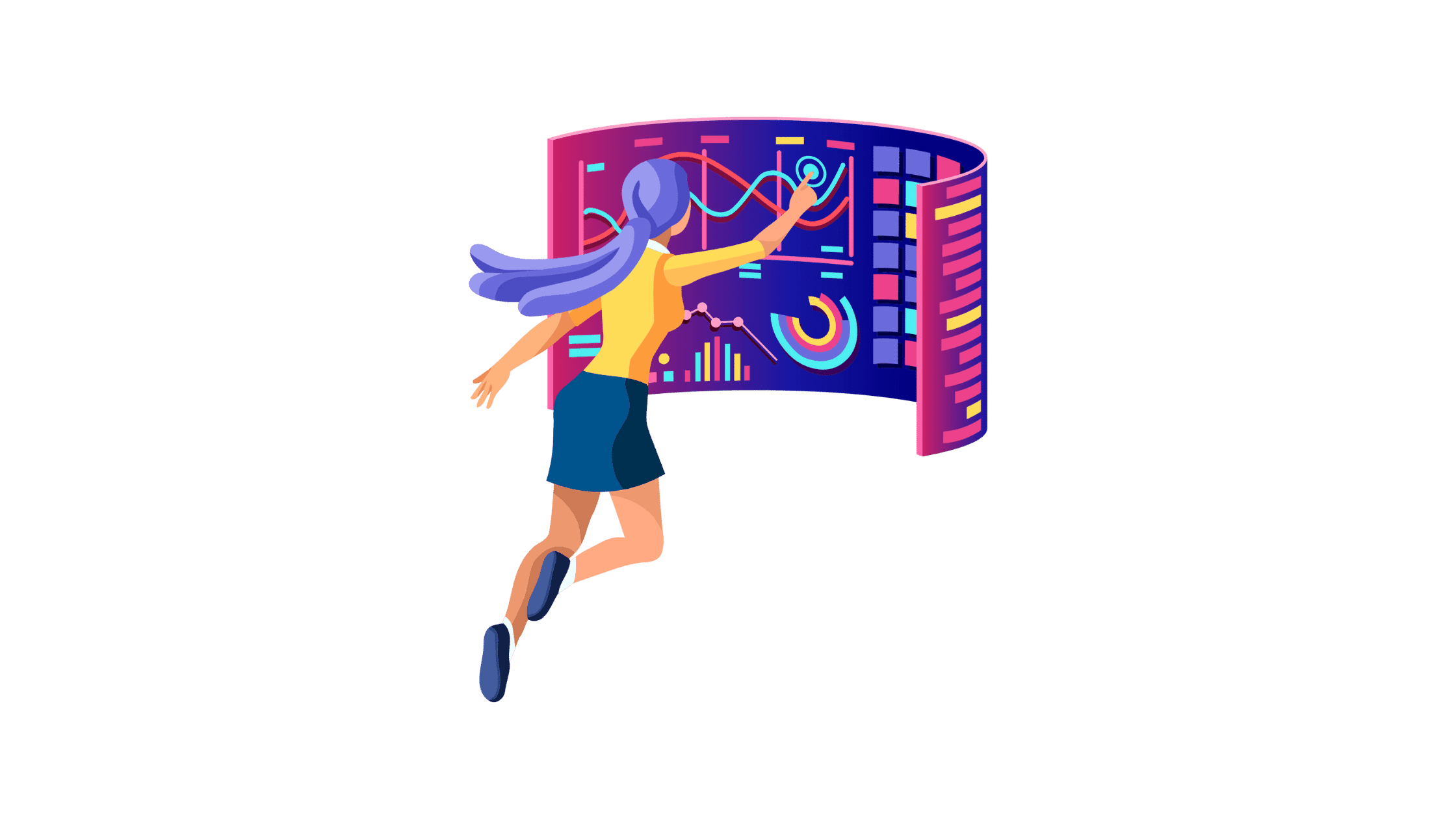 Blogging is open to everyone, and bloggers come with different backgrounds, experience levels, and goals. Bloggers are evolving to make the most of the time, tools, and information available to them, and the diverse spread among blogger demographics shows that blogger dynamics are changing.
6. Over two-thirds of bloggers (67.1%) are female, with 32.9% identifying as male.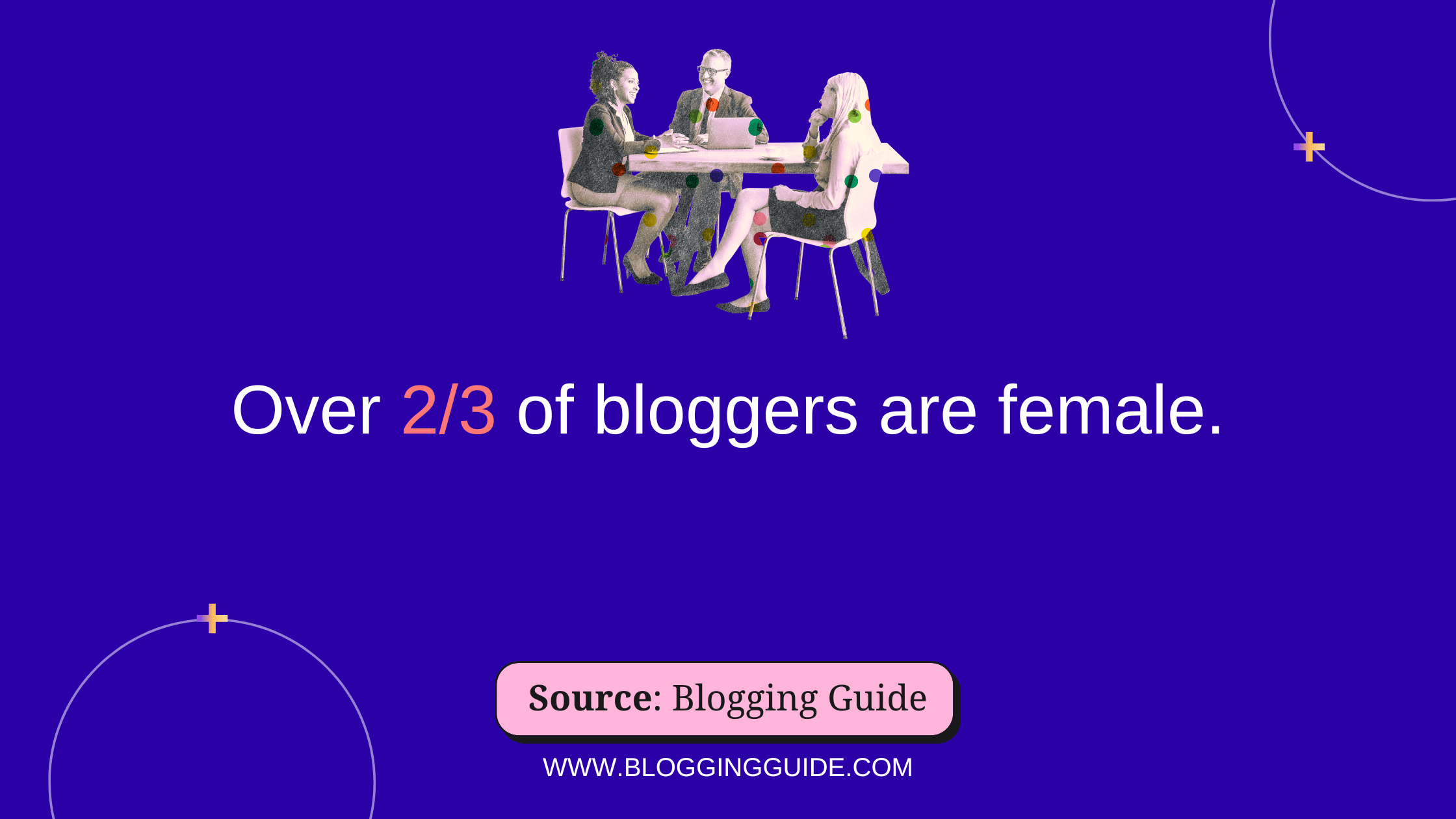 Although different niches, markets, and platforms boast varying numbers according to gender, most bloggers are women. (Zippia)
7. More than half of bloggers (53.3%) are between 21 and 35 years old.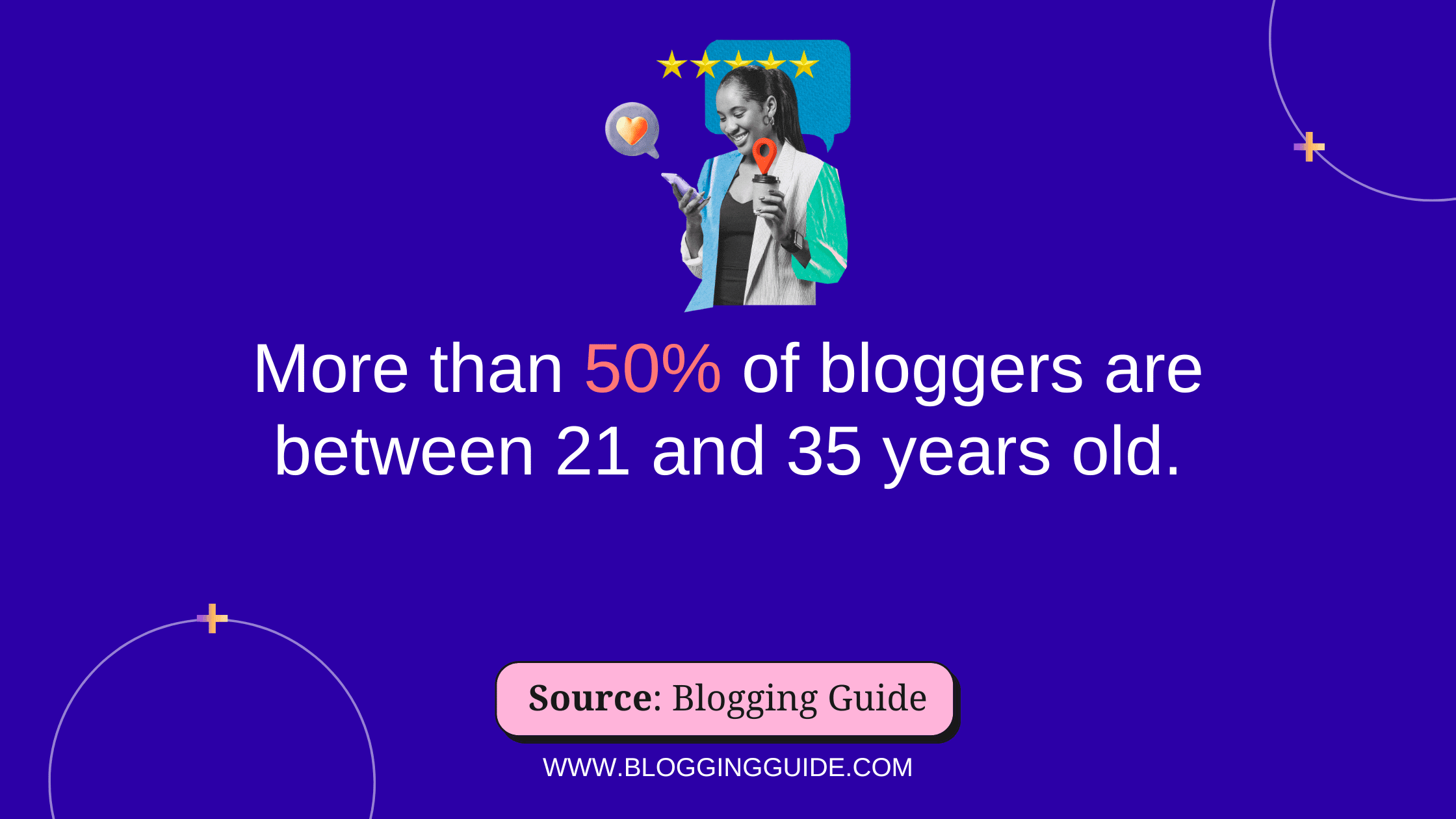 20.2% are younger than 20, and 26.5% are over 35. While most bloggers fall into the 'young' category, as the current generation ages and new entrants enter the scene, these blogging numbers will change. (Finances Online)
8. Finding enough time to blog is the biggest challenge for 52% of all bloggers.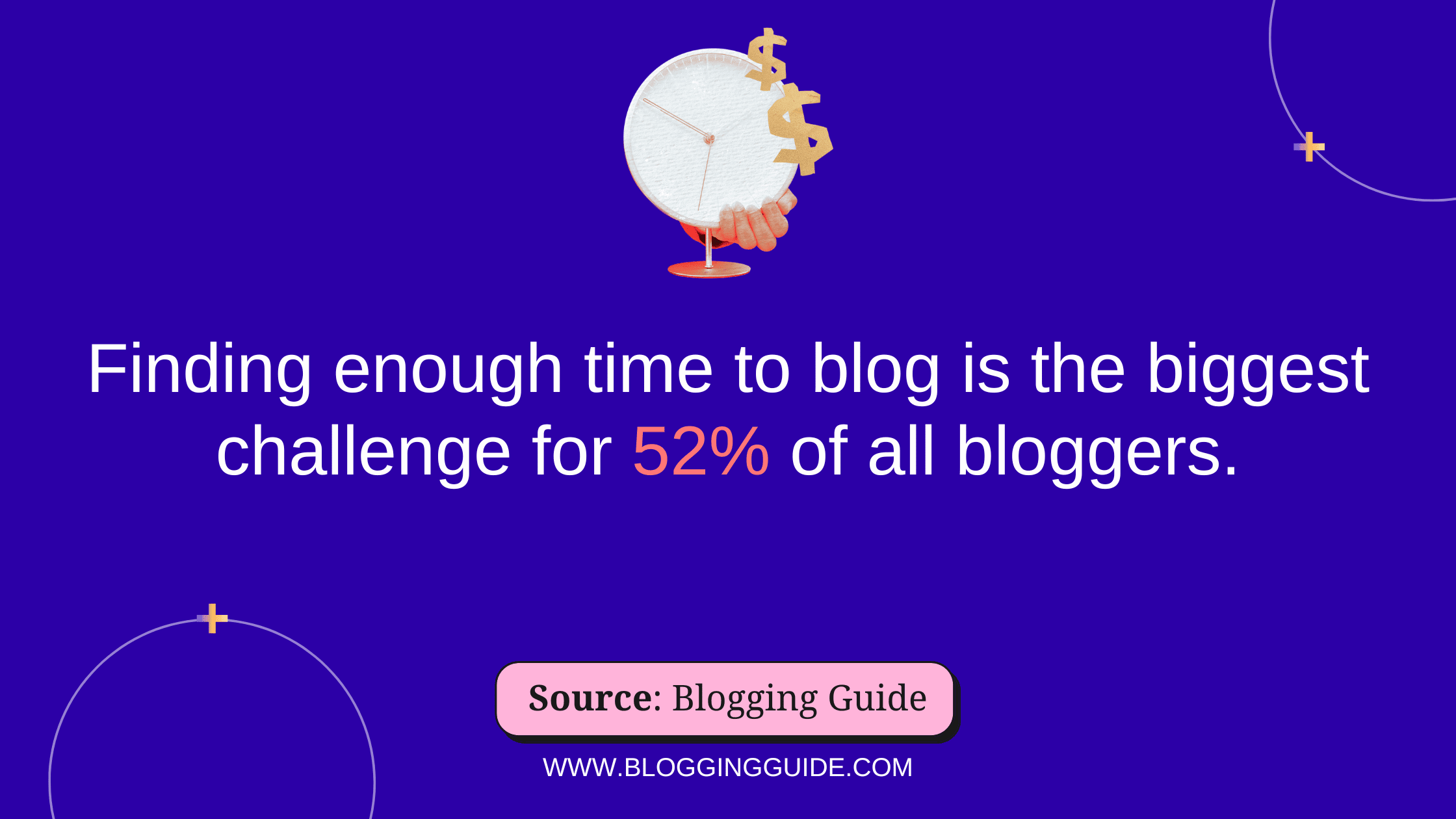 Half of bloggers struggle with finding time to create their content. 46% battle with attracting traffic and visitors, and 39% have difficulty producing consistent levels of good content. (Orbit Media)
9. 52% of bloggers write their posts the day before publishing or on the same day.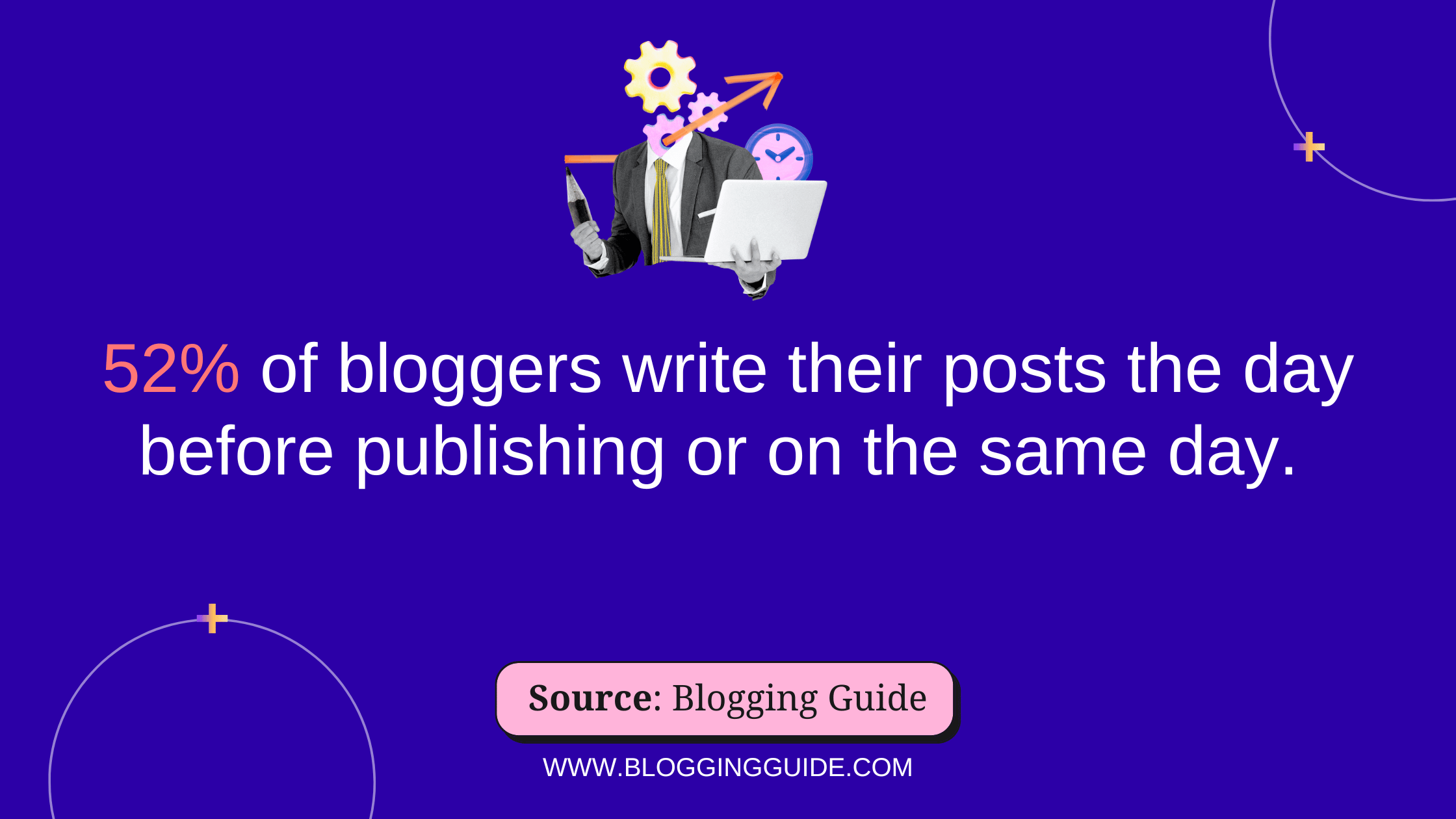 Another 40% write their posts within a week of publishing, dropping to less than 10% at two weeks, and even less the longer they write ahead of time. (Convertkit)
10. Only around 25% of bloggers on WordPress earn a full-time income from their blogs.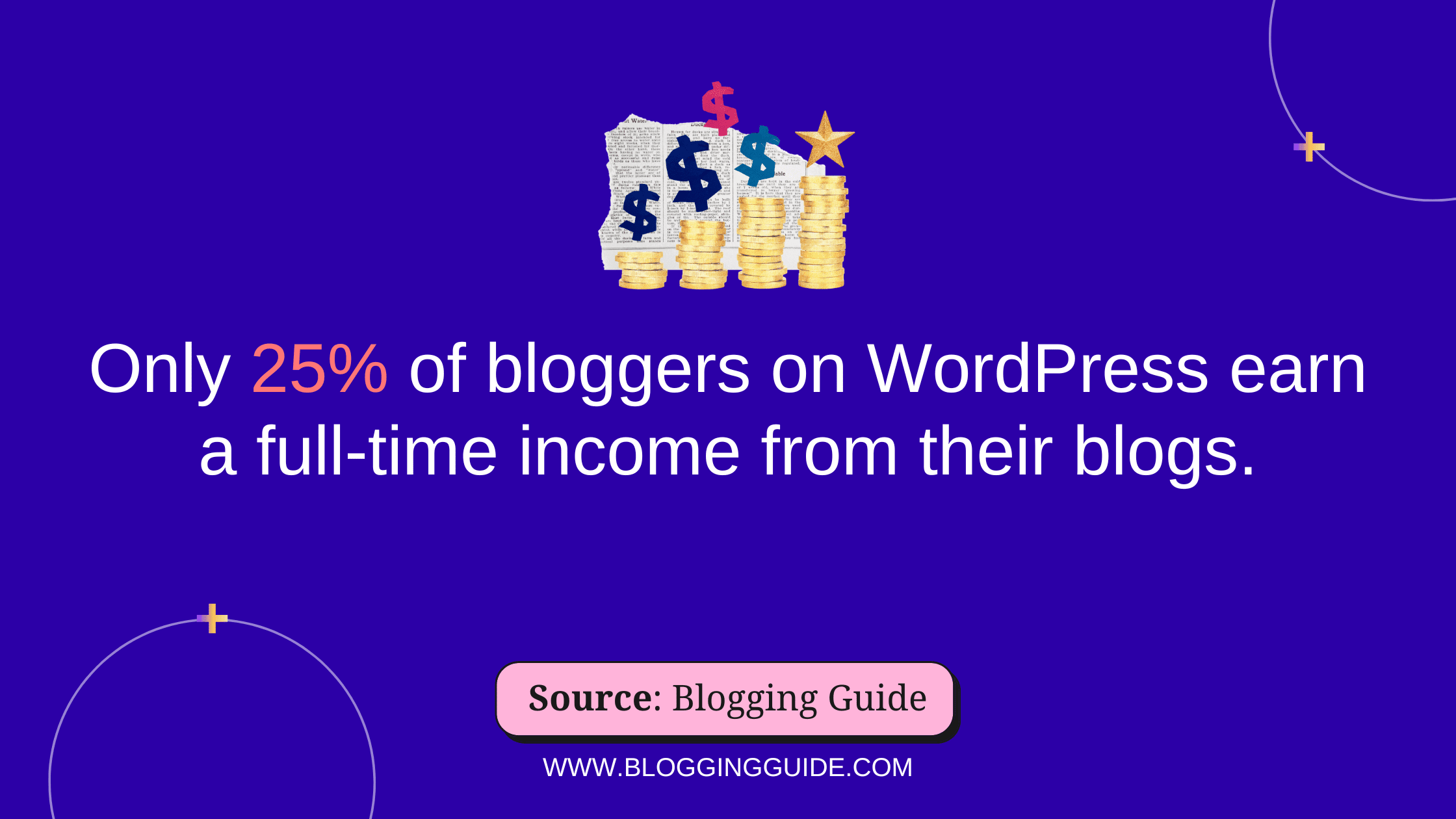 The majority of bloggers see blogging as a side hustle or part-time gig. However, the average full-time blogger can earn impressive blogging incomes if they know how to do it. (SEMrush)
Blogging is becoming more diverse and appealing to a growing number of people out there. But it is also becoming more challenging, with bloggers needing productivity tools to assist them. Blog statistics here demonstrate that blogging is tougher than it used to be, but those getting it right are benefiting heavily.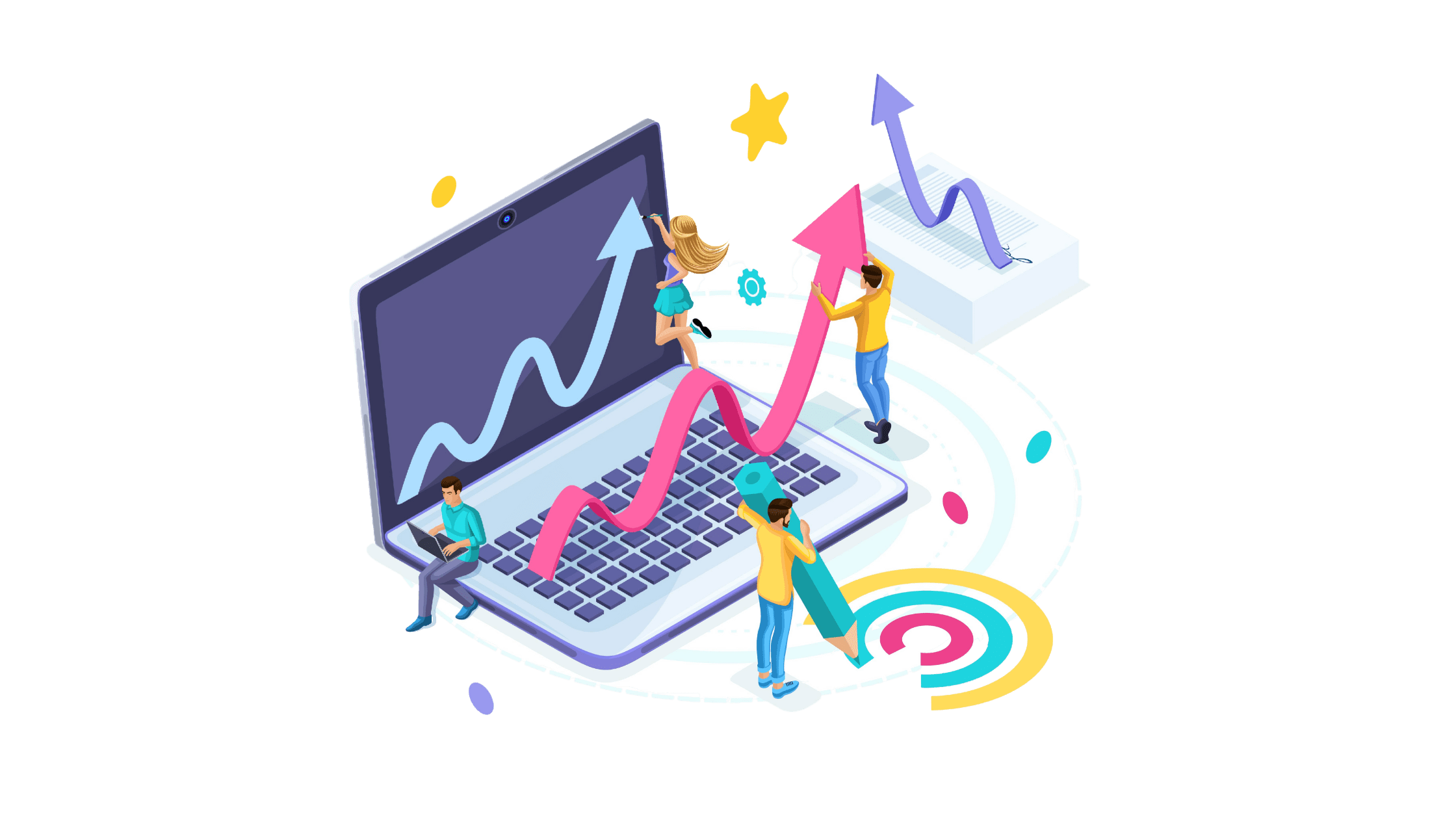 With Google placing such a premium on top-quality content, bloggers must ensure that they're creating original posts that appeal to their markets and provide genuine value. This means that bloggers must always be on the lookout for changes to Google's algorithm and shifts in content trends.
11. The average blog post is 2,164 words long.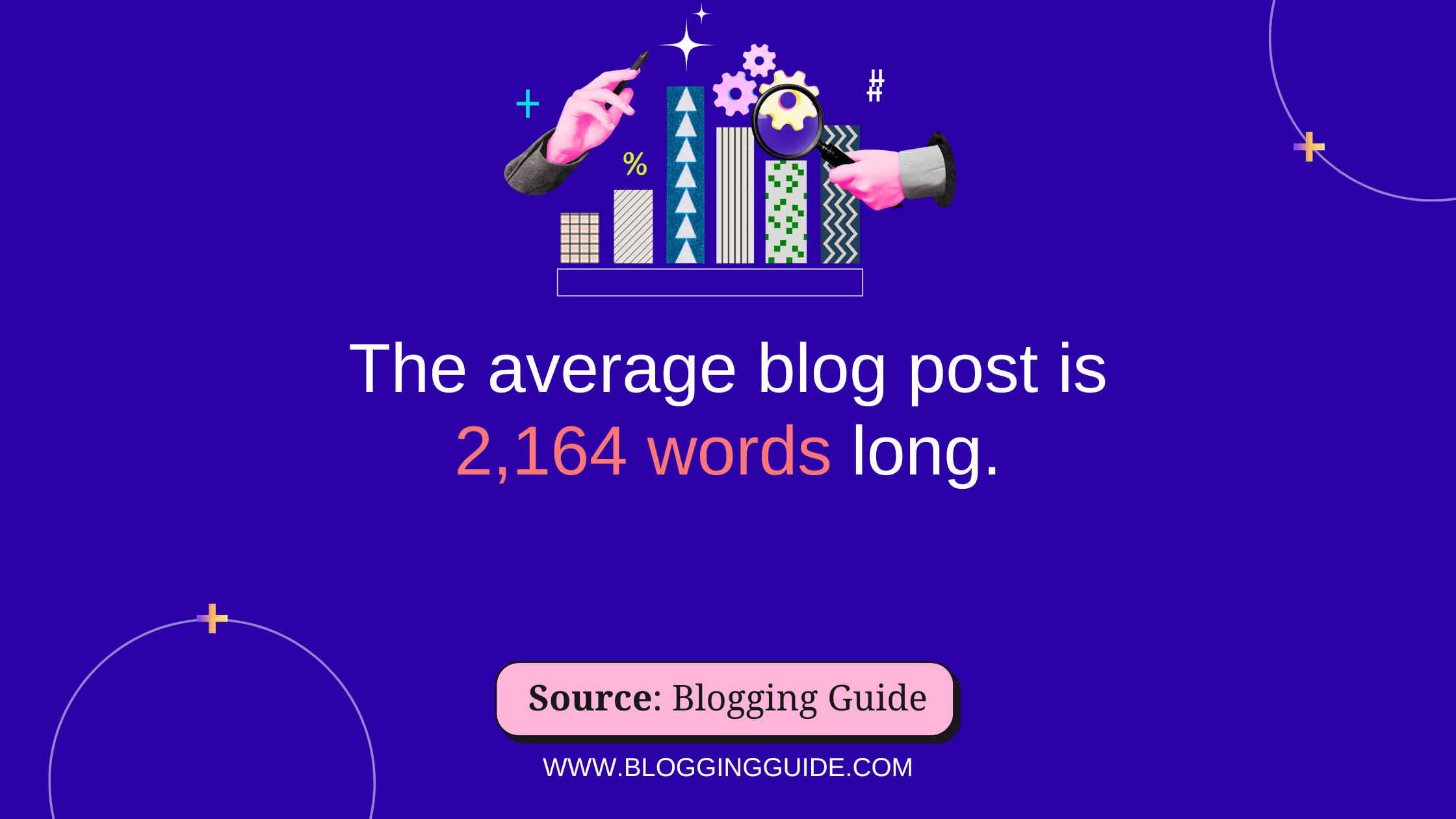 According to HubSpot, posts should clock in at between 2,100 and 2,400 words to perform well with SEO. (HubSpot)
Check out this article on the ideal length for a blog post.
12. Most bloggers publish, on average a post once every week.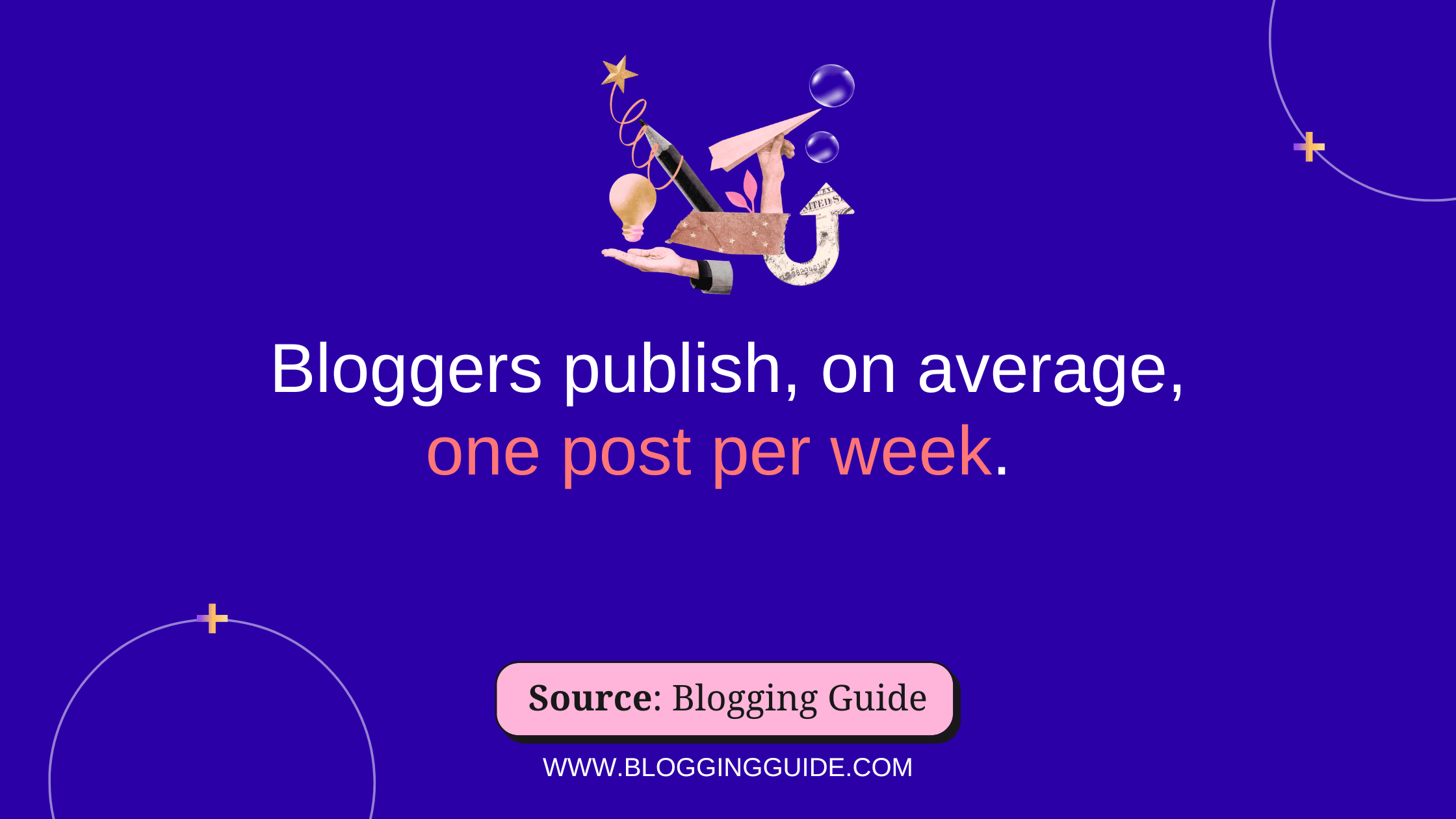 While most bloggers intend to publish once per week, in fact, they only reach this goal around half the time. As many as 11% of bloggers only publish when they manage to get around to it. (Convertkit)
13. 'How-to' blog posts are the most popular type of content format, with 76% of bloggers publishing how-to articles.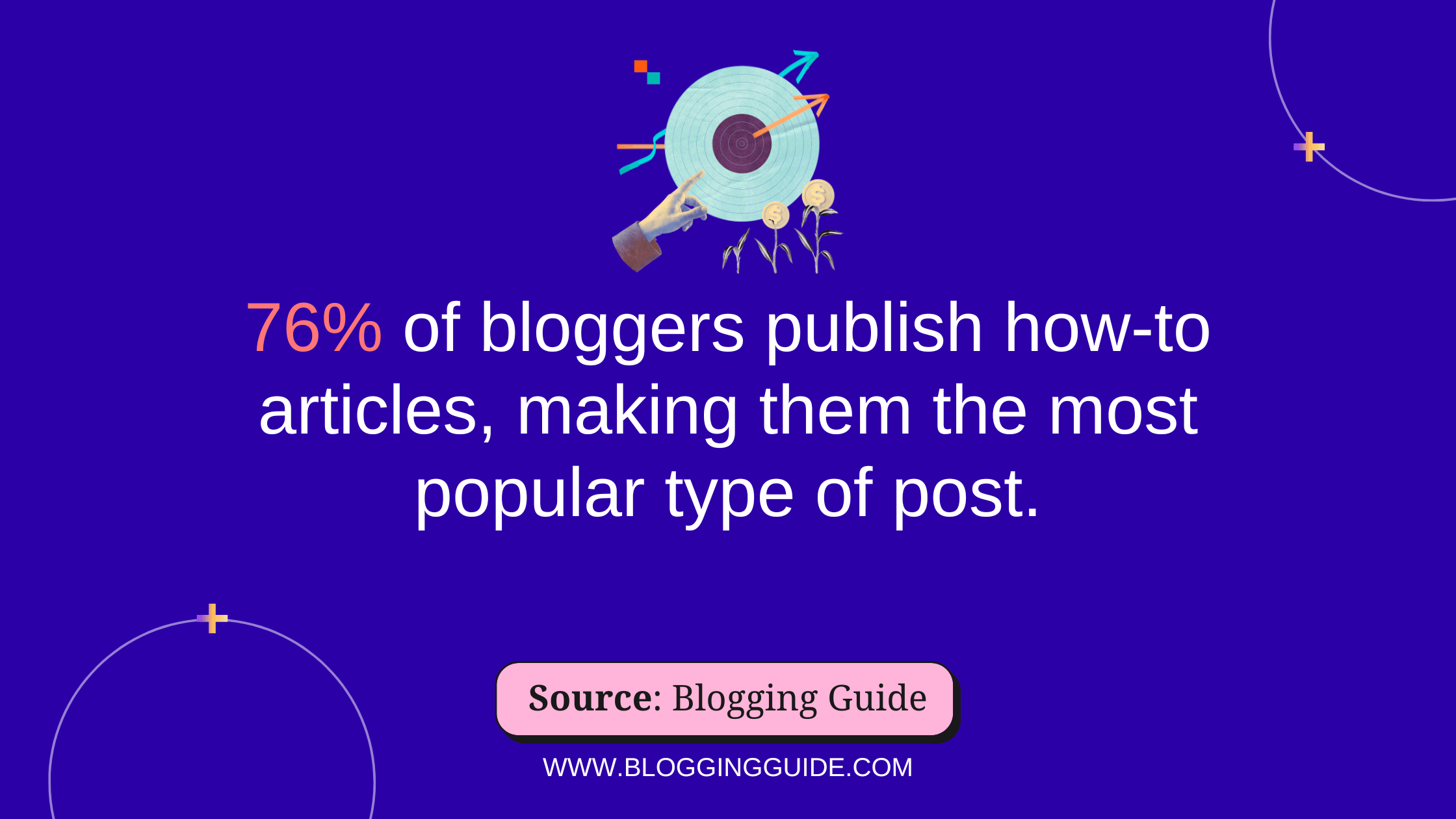 List-style posts (55%) and guides and eBooks (43%) rank second and third, respectively. Most bloggers post more than one content type, though, and news posts (also 43%), Interviews (34%), and gated content (27%) are making gains. (Orbit Media)
14. Bloggers spend, on average, around 4 hours writing a blog post.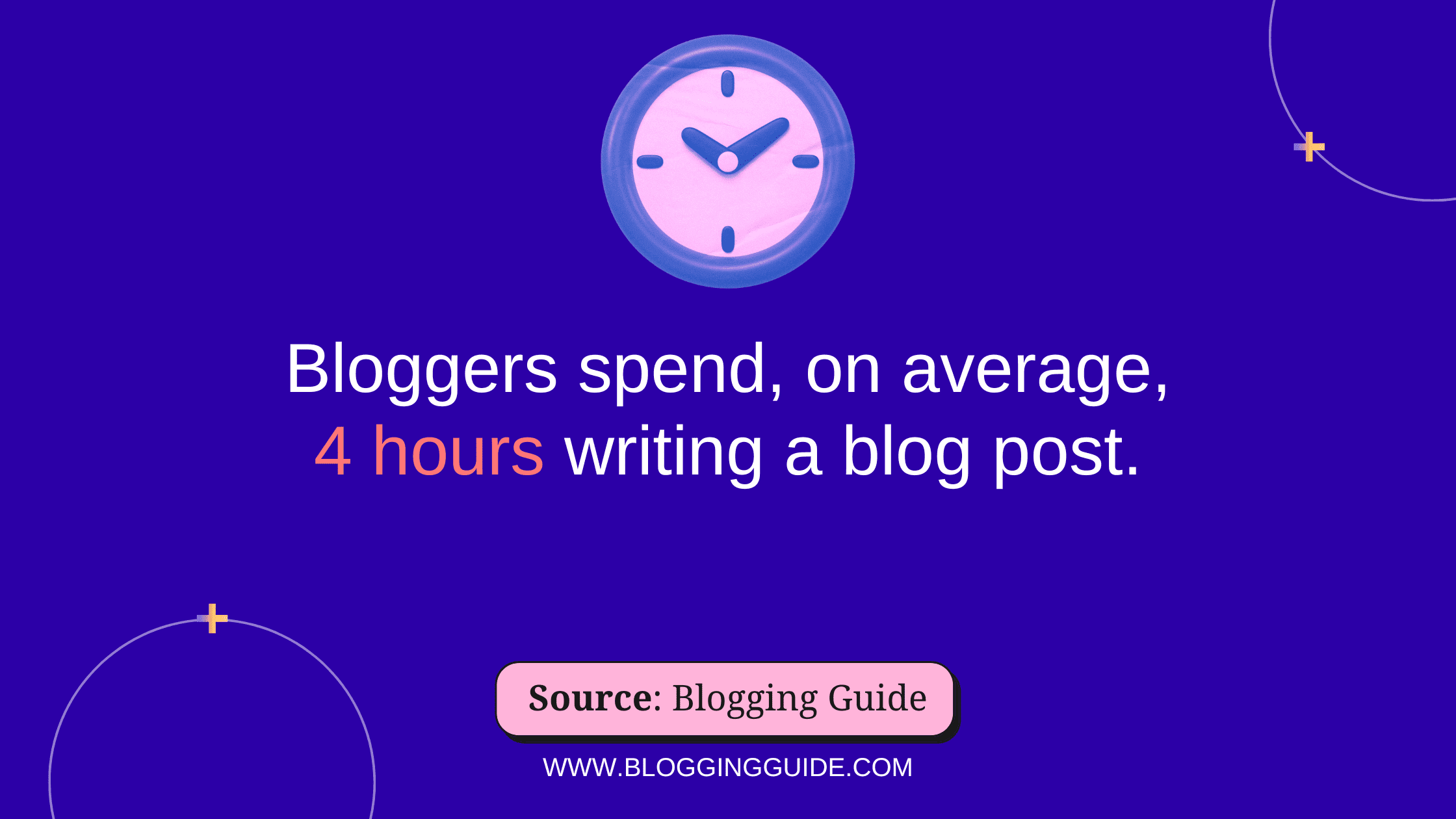 This is up by 60% since 2014, although most posts are around 56% longer than they were back then. This is causing bloggers to struggle with blogger burnout and look for ways to blog faster. (Orbit Media)
15. 75% of people prefer to read articles under 1,000 words, but long-form articles over 2,000 words perform better for 55% of bloggers.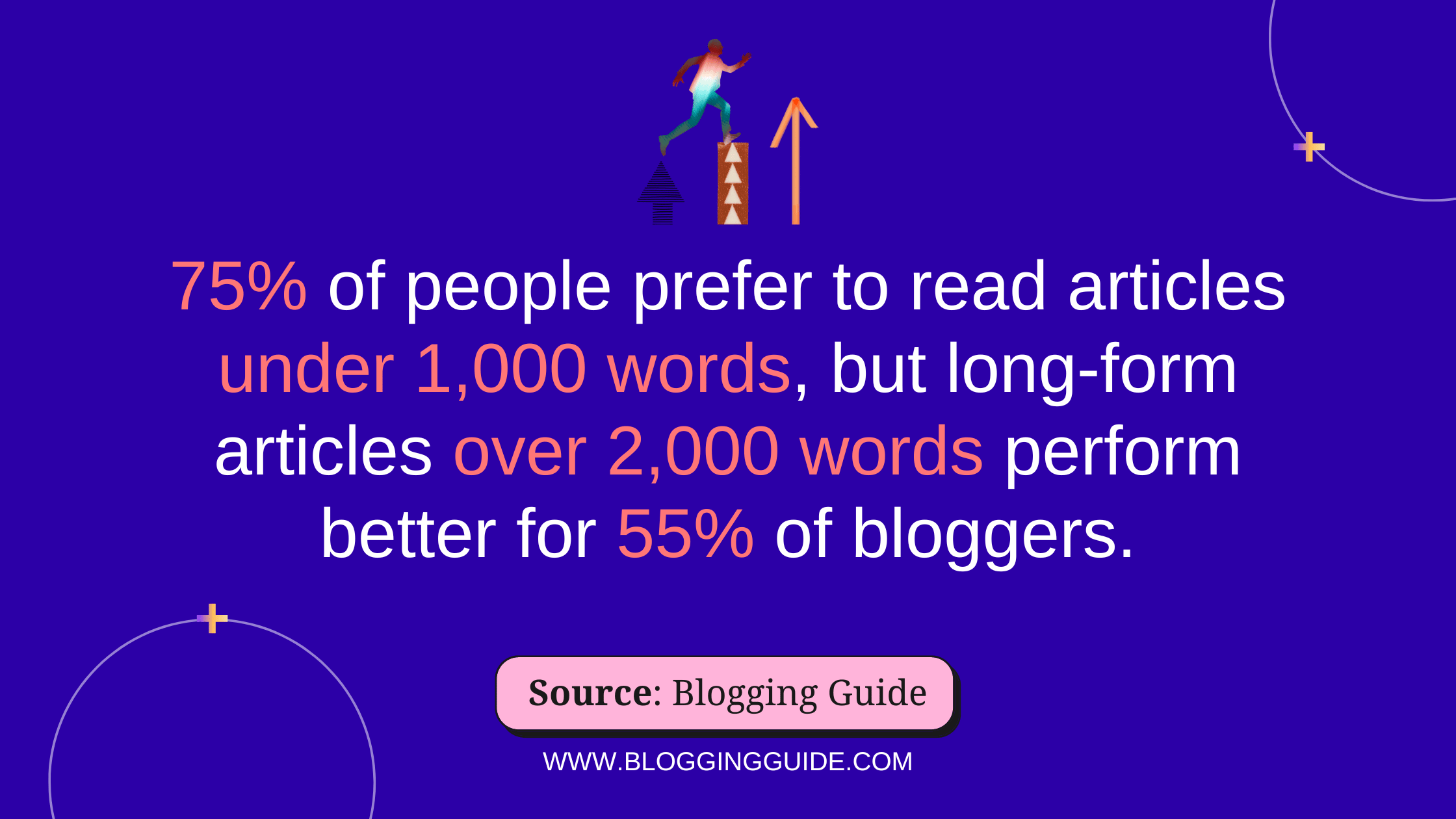 While most people prefer these shorter articles, longer-form content performs much better on search engines and for generating more revenue.
Understanding what makes a blog and blog and what you'll need to give yours to ensure it performs well starts with creating a blog that boasts authentic, helpful, and original content. Ideally, bloggers should aim for posts that are between 2,100 and 2,400 words in length.
Niche Blogging Statistics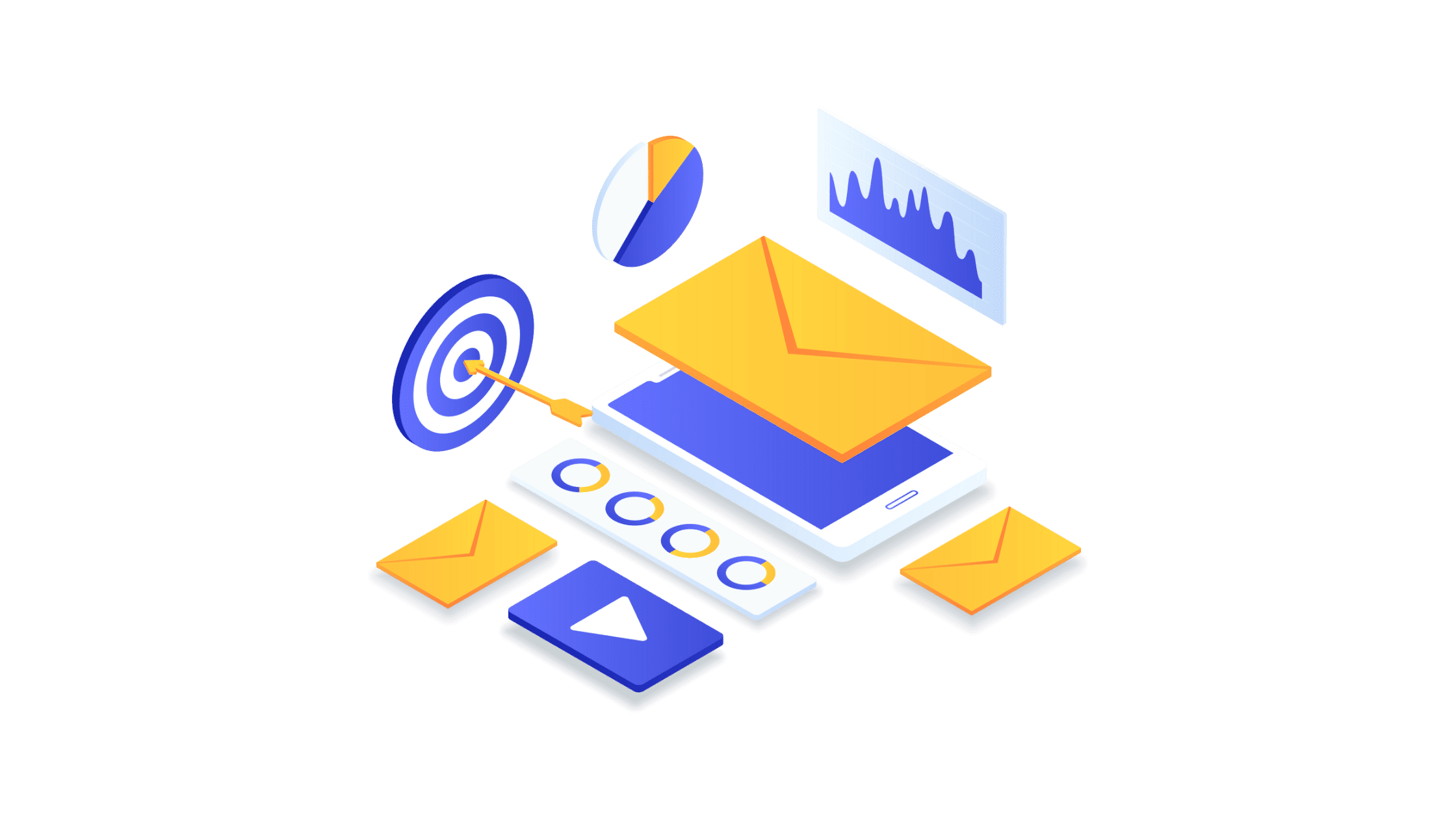 Niche blogging allows bloggers to create highly targeted content for unique niche markets. This ensures that their posts reach the right people and that Google can put the best content in front of the most relevant readers.
16. The top three niches by percentage of blogs with over 50,000 monthly sessions are food (42.8%), lifestyle (13.3%), and travel (10%).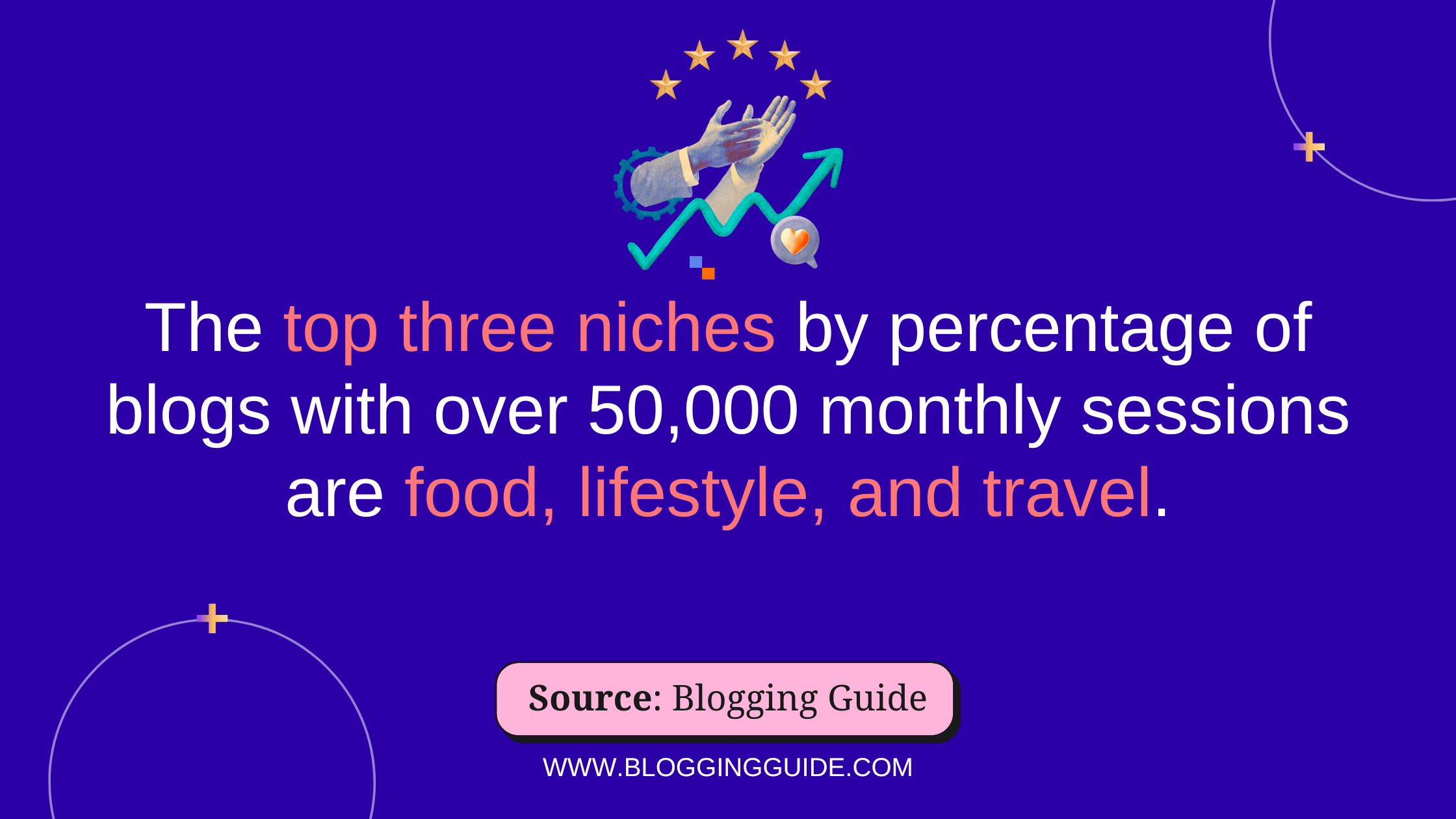 Other top performers include arts and crafts, moms and parenting, and personal finance. Together, these niches account for 74% of all high-traffic blogs with over 50,000 monthly sessions. (RankIQ)
17. The top-earning niches include food (average $9,169 per month), followed closely by finance, at just below $9,000 median monthly income.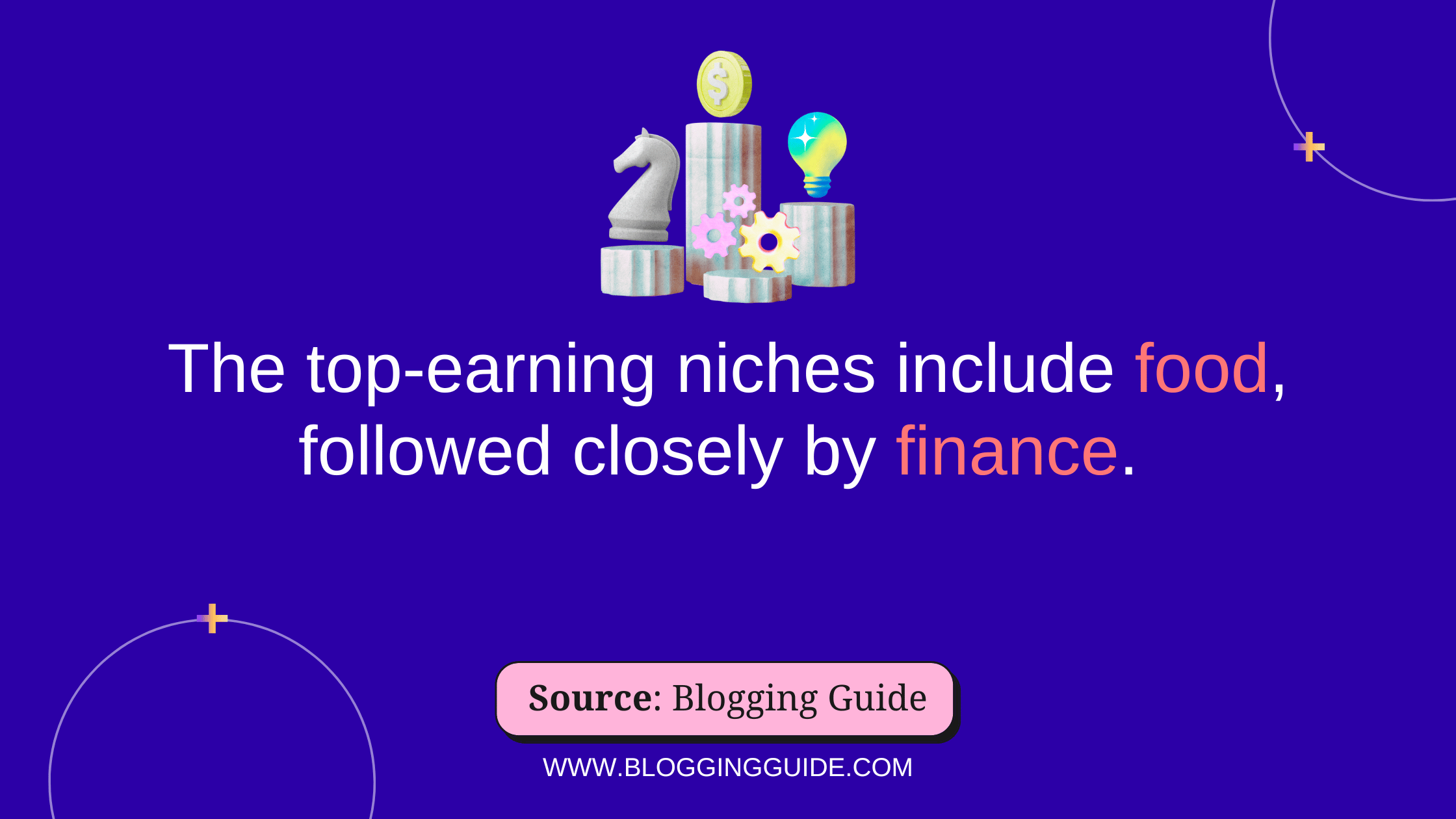 Other top blog niches by revenue include lifestyle and parenting blogs, which net around $5,100 a month, and travel blogs, which fall in the $5,000 range. (RankIQ)
18. The lifestyle/moms niche accounts for around 25% of new blogs started every year.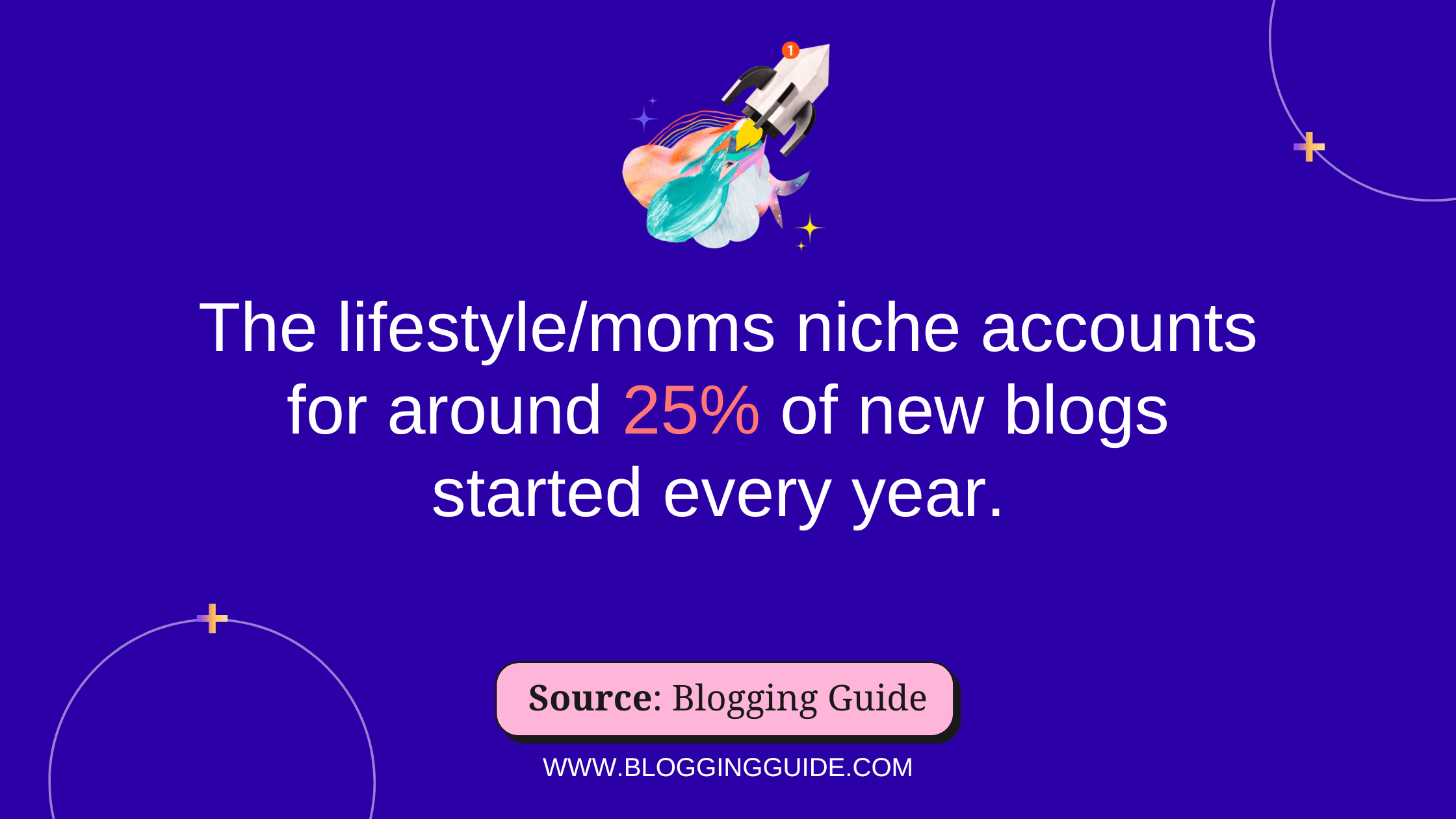 The travel (18%), food (13%), beauty (12%), and health/fitness (8%) niches round out the top 5. Together, these five niches contribute over three-quarters of all new blogs started yearly. (RankIQ)
19. Food blogs use ads to generate the largest share of their revenue (44%).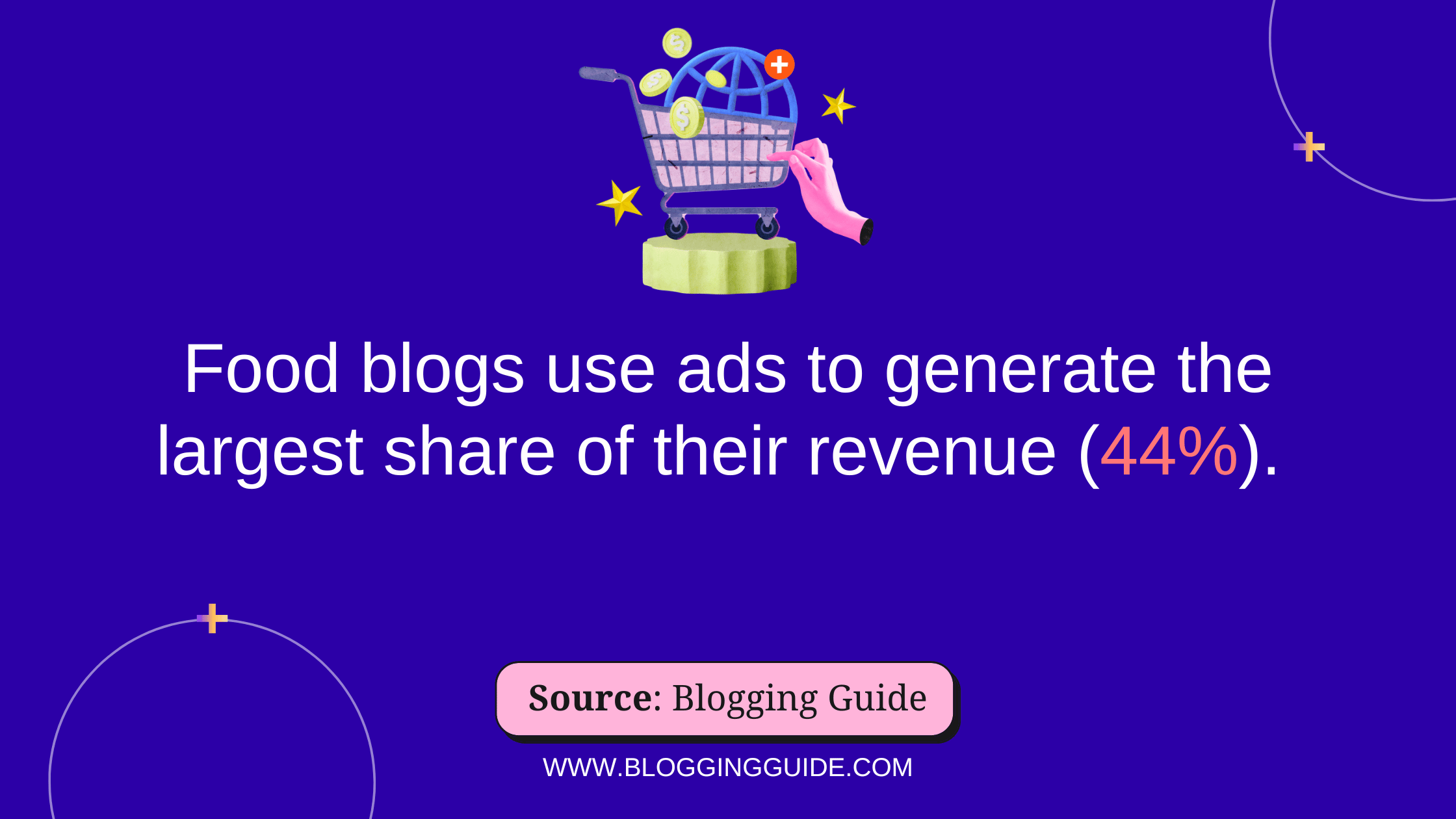 However, the niche is diversifying with sponsored posts, online courses, and eCommerce integrations, also contributing to blogger revenues in this profitable but competitive niche. (Blogging Wizard)
Niche blogging is considered an essential strategic approach to content creation that allows bloggers to access highly profitable markets and refine their marketing objectives. Low competition niches and those niches ideal for affiliate marketing are attracting top bloggers who are seeing great returns for dominating them.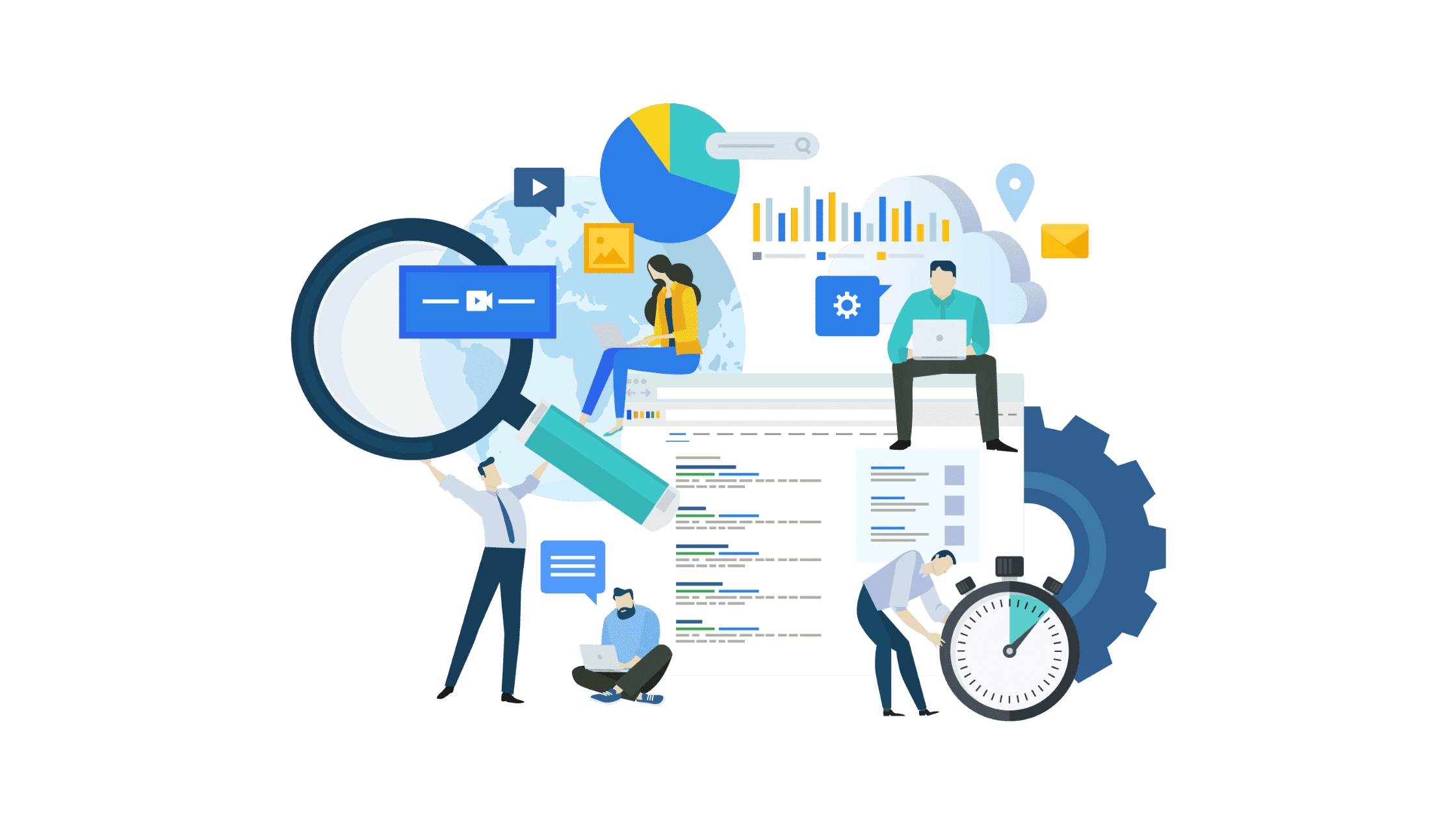 For bloggers, SEO is a critical element that allows them to compete against and outrank their competitors. By optimizing and refining their SEO components, bloggers make it easier for Google to discover their content and readers get to enjoy a more engaging experience.
20. Over 70% of bloggers agree that SEO is the top reason for getting traffic to their blogs.
The other main traffic drivers include social media (56%) and email marketing, along with newsletters and guest posting. (WPBeginner)
21. Updating and re-purposing old blog posts can boost traffic by 106%.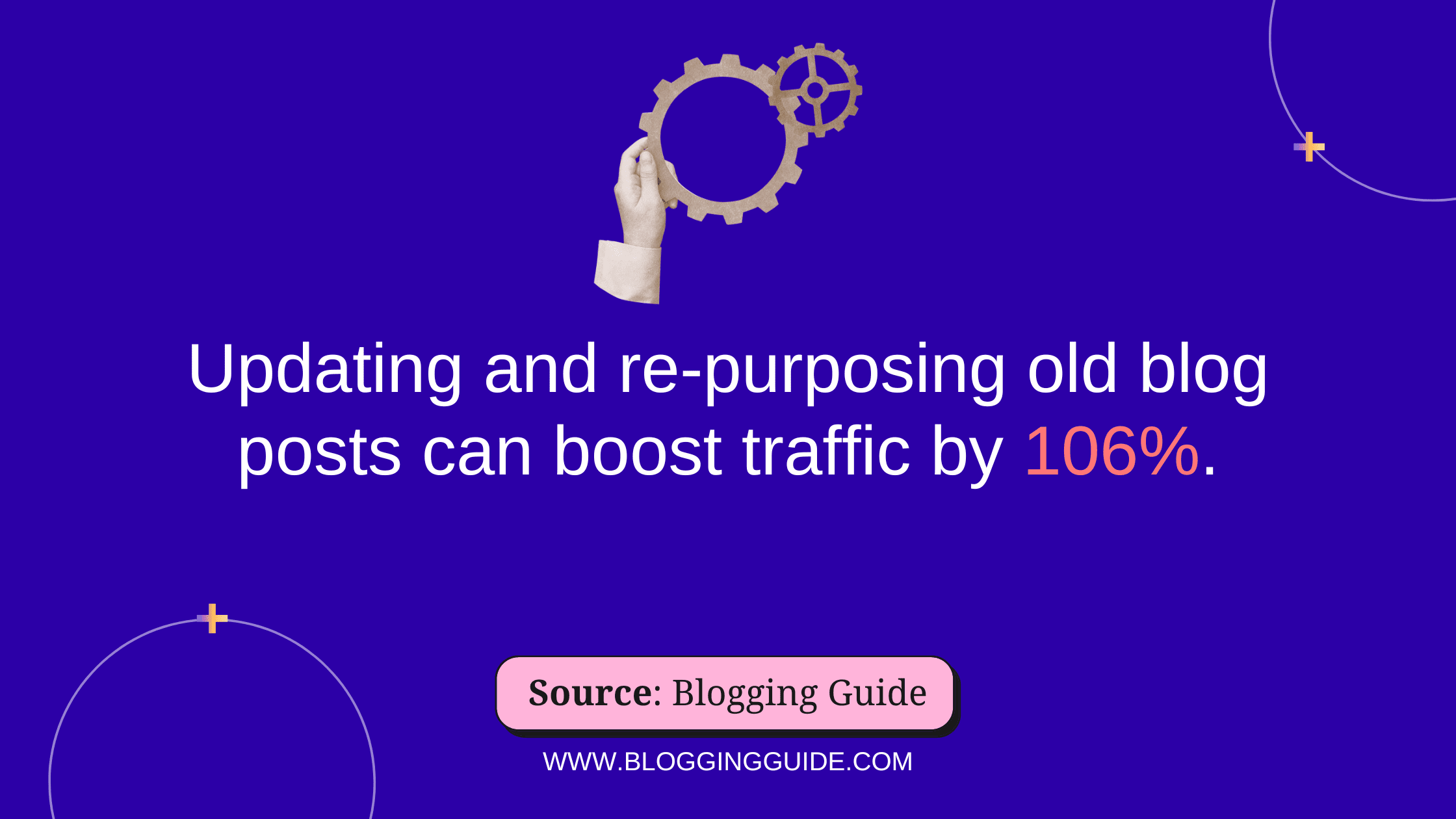 In fact, 38% of bloggers are doing just that, adding new information and republishing their content. This effective SEO-friendly tactic is a quick and easy way to give your blog a boost in the short term. (SEMrush)
22. Blogs that include imagery every 75 to 100 words or so in their SEO strategies are likely to receive twice as many shares.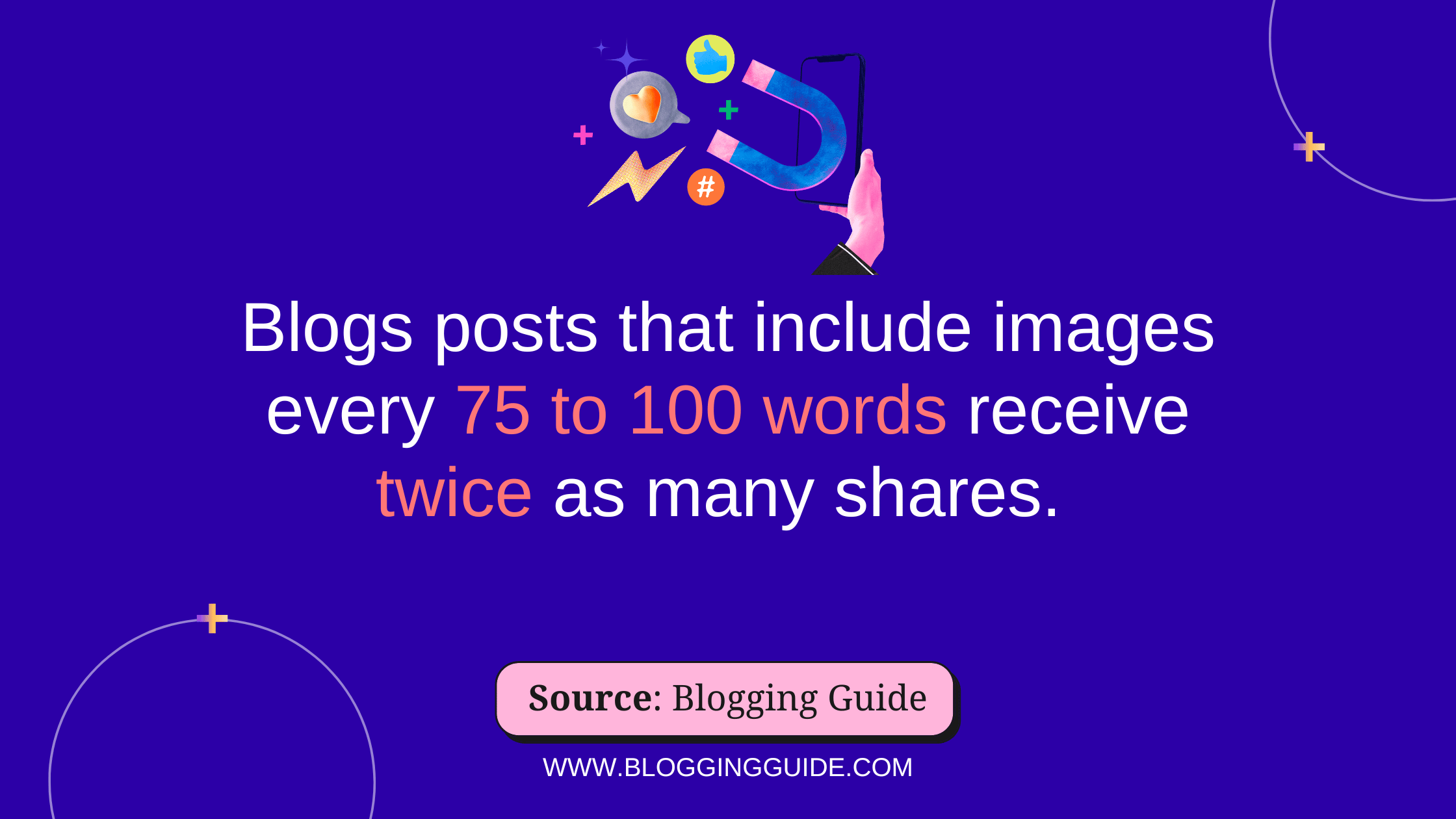 With 49% of marketers already using imagery in their blogs and 7 out of every 10 companies investing in video and visual marketing strategies, bloggers are turning to the aesthetics of their content to drive engagement. (HubSpot)
23. Keyword research is used 4.3 times more by high-income bloggers than by those earning less.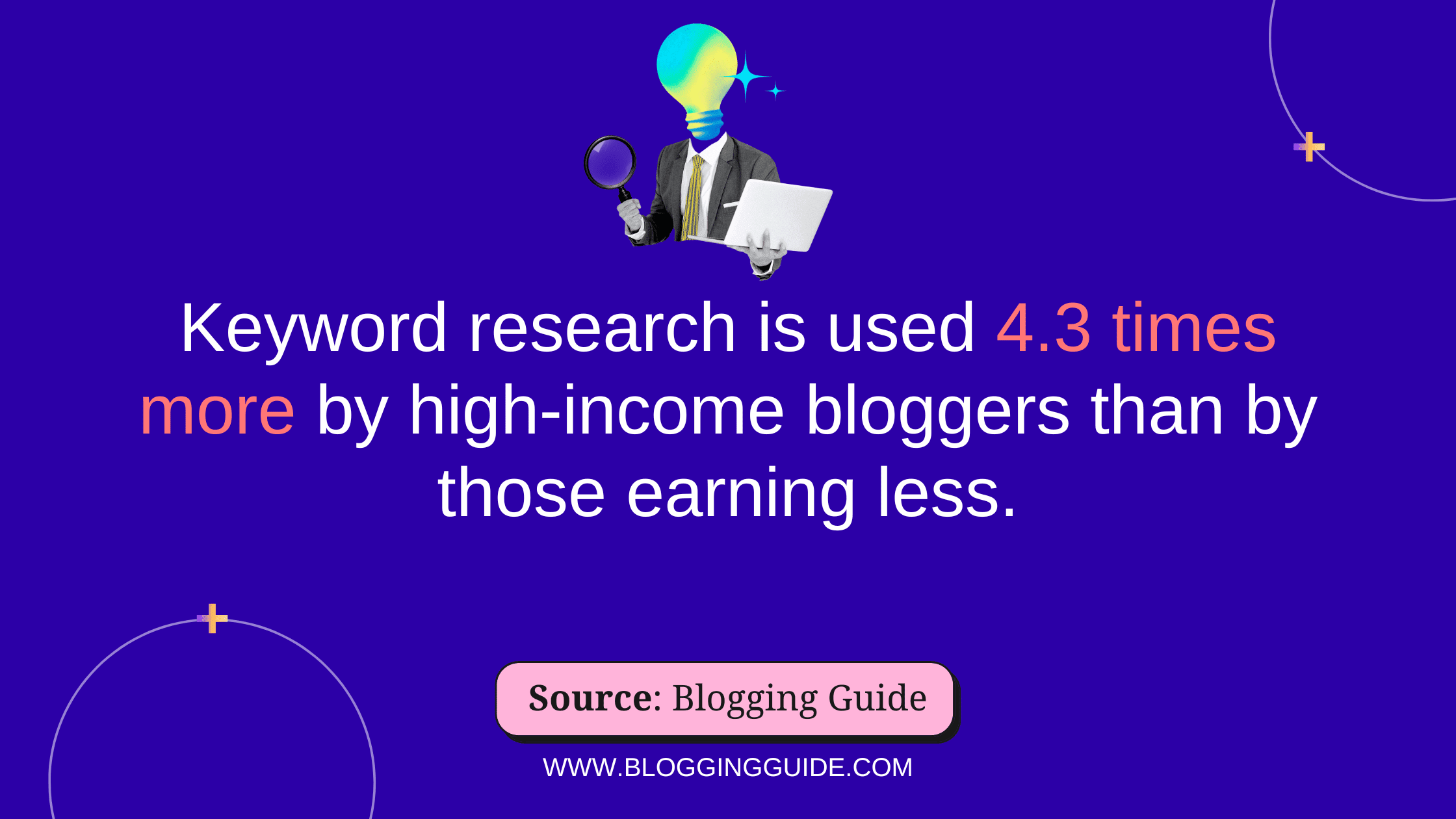 Despite this, only 50% of bloggers conduct comprehensive keyword research for their blogs, and as much as 17% don't do any at all. (Ahrefs)
SEO is becoming the central focus for bloggers looking to enhance and improve their online offerings. Mastering the art of SEO for bloggers will mean more traffic, better rankings, and more revenue in the short and the longer terms. 
Blogging Revenue Statistics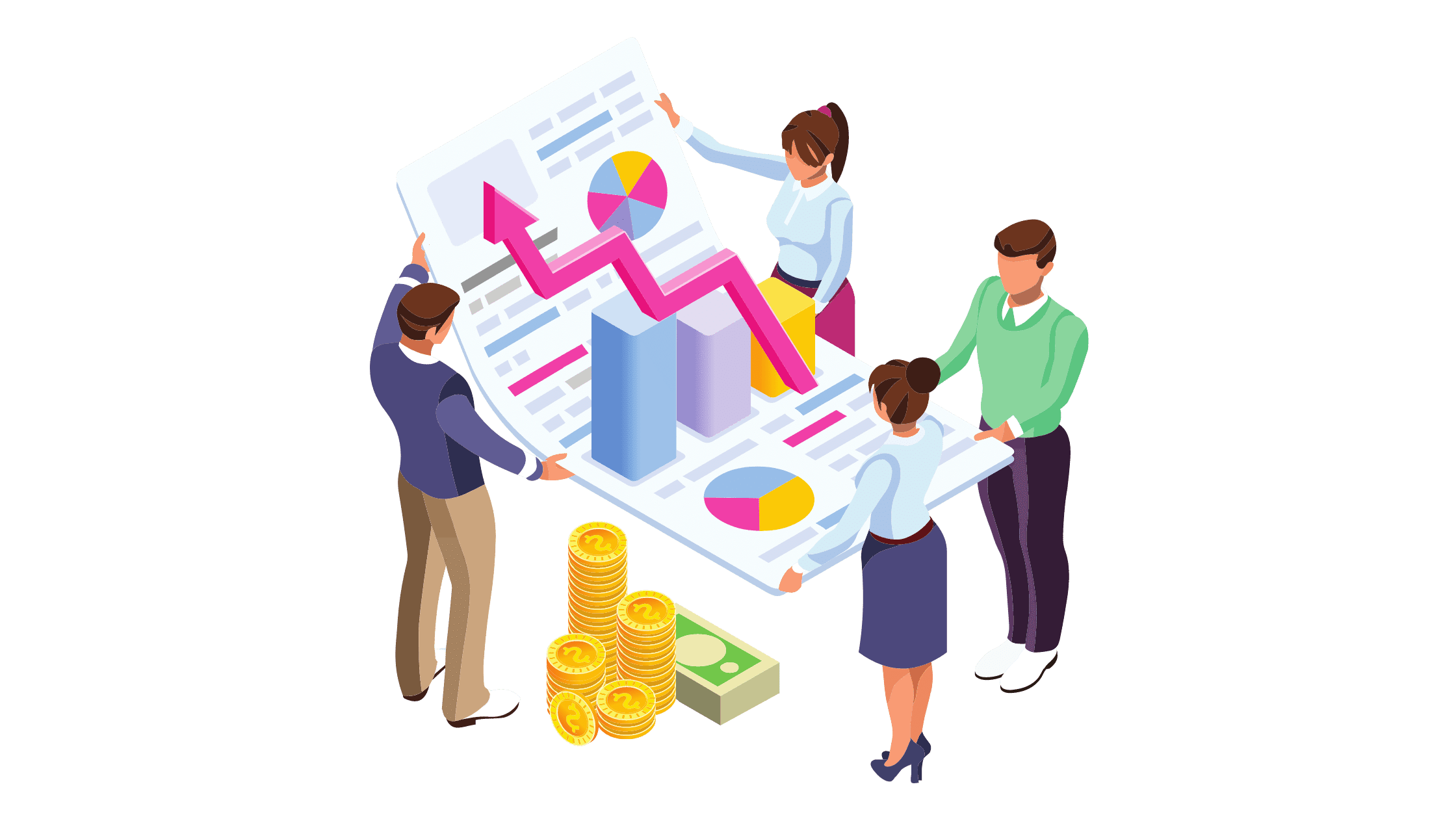 How bloggers make their money is changing, and more opportunities to monetize blogs means better returns and more income sooner. Bloggers earn a wide range of income, from a couple of dollars a week to six figures a year or more!
24. The average blogger can earn around $8,000 per month from blogging.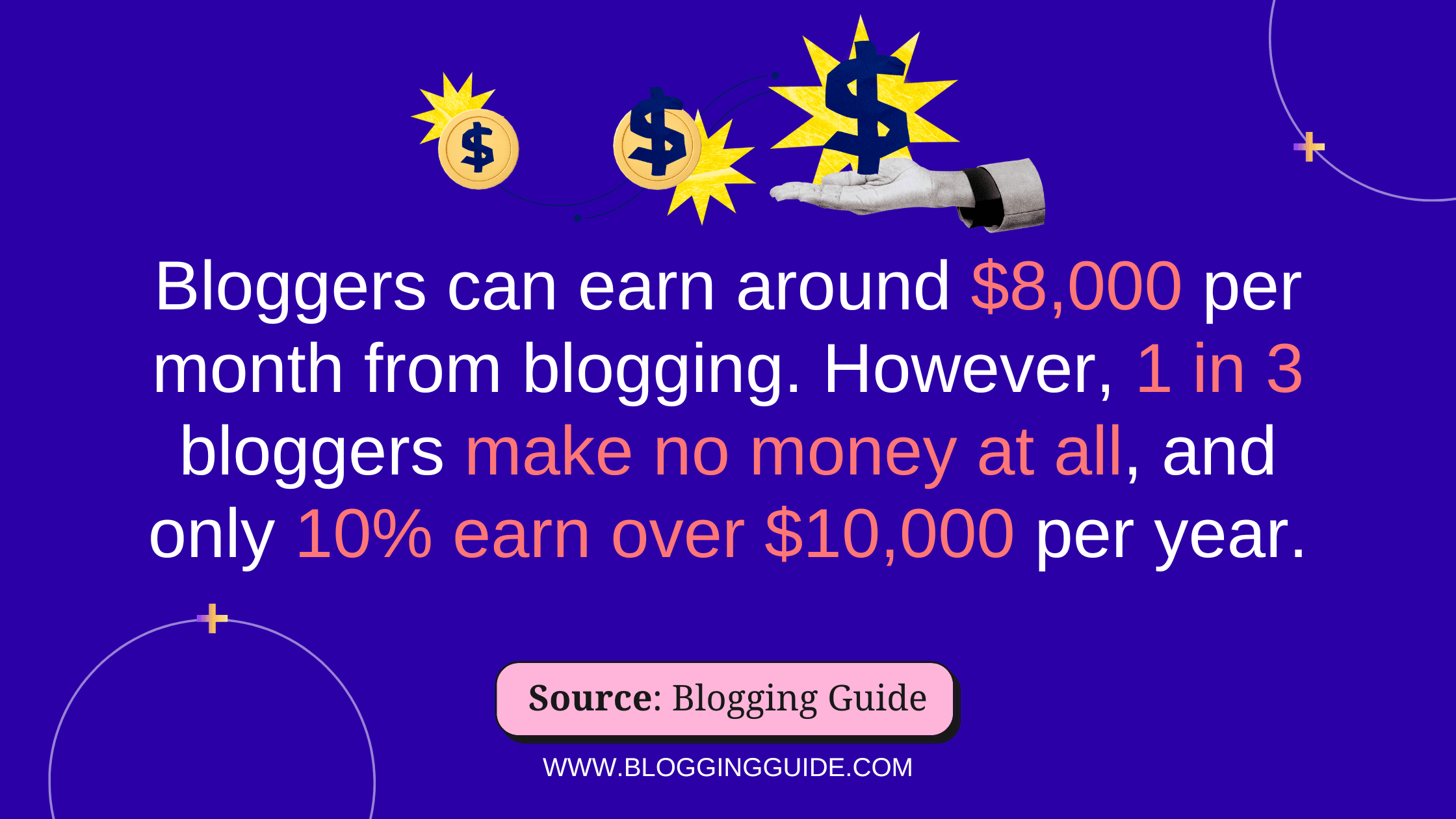 However, 1 in 3 bloggers make no money at all, and only 10% earn over $10,000 per year. While around a quarter of bloggers make enough to consider their blogging 'extra income,' only around 13% earn enough to make ends meet by blogging full-time. (SEMrush)
25. The largest source of income for bloggers (42.2%) is from affiliate marketing.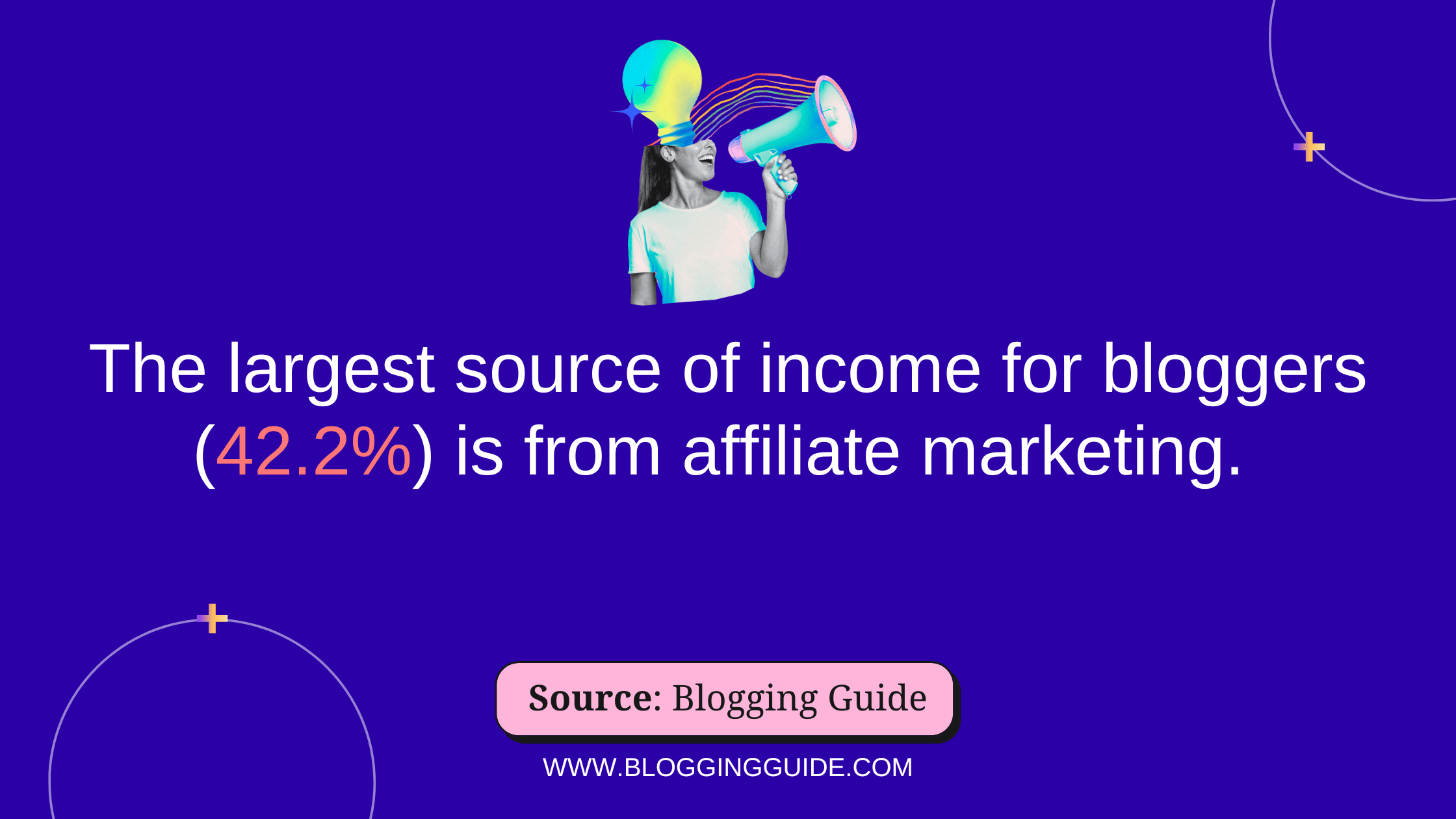 Of the other monetization methods, display advertising is used by 33% of bloggers, sponsored posts by 12%, and the remainder monetizing their content through online sales and designing courses. (RankIQ)
26. Amazon Associates is the top affiliate marketing option among bloggers, with a 43.7% market share.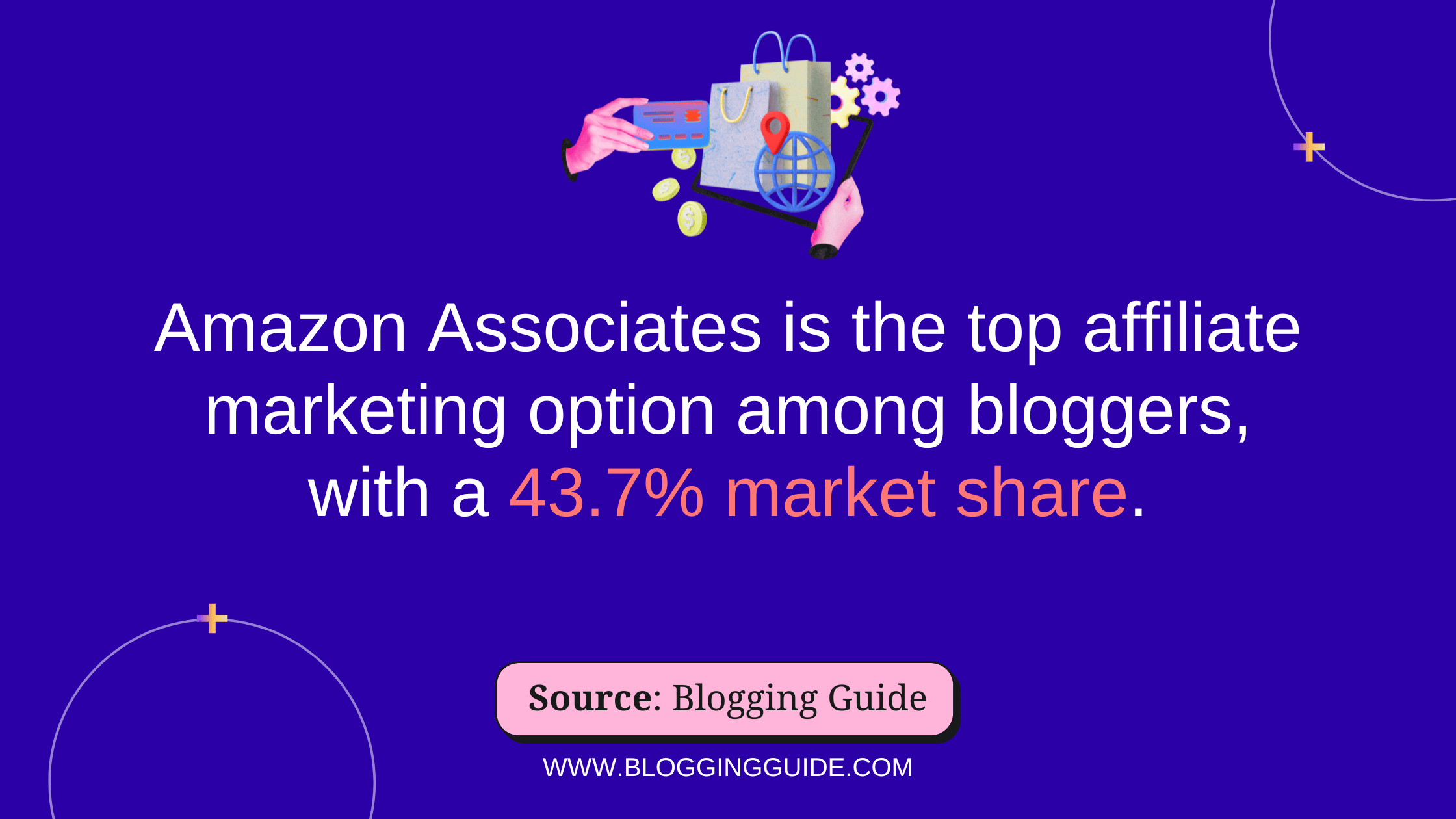 Blogging contributes 64.5% of affiliate marketing traffic among companies and brands, second only to social media. (Meetanshi)
27. Of the bloggers who earn more than $2,000 per month, 72% work with Mediavine or AdThrive as their ad management partners.
While getting into premier ad networks requires bloggers to have around 60,000 to 100,000 monthly pageviews, Google's AdSense program allows anyone to join. (Ahrefs)
28. Blogs directly impact up to 6% of all global eCommerce sales.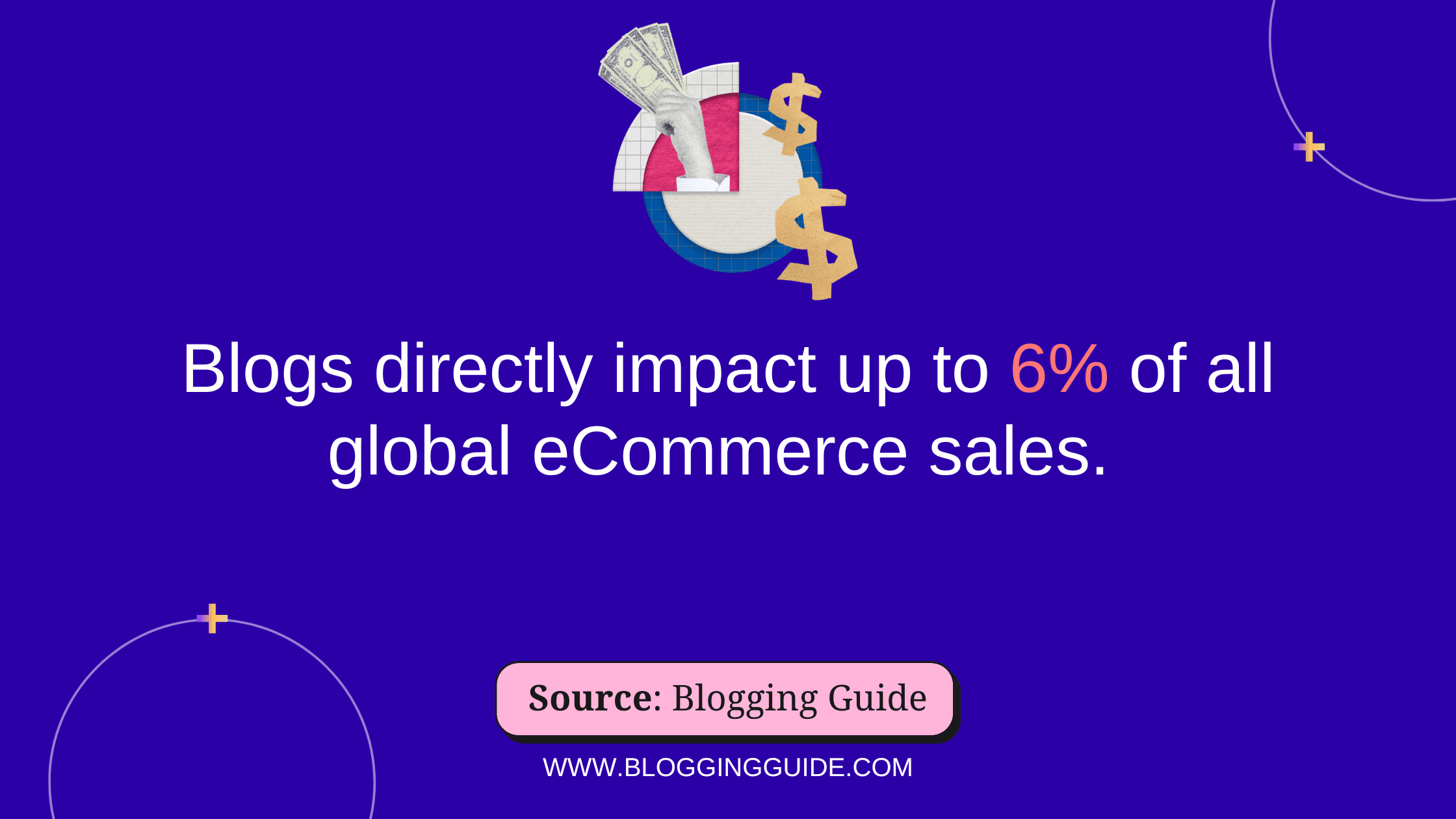 This increases to 12% when bloggers post regularly for over a year. eCommerce and blogging go hand-in-hand, with 61% of shoppers indicating that they are more willing to buy from a brand that provides customized content like blogs. (RyRob)
Making money blogging has evolved into a mainstream income method, with many different eCommerce platforms, affiliate programs, and display advertising network opportunities available to monetize blog content. There are other options, too, with paid subscription newsletters and blog sponsorship prospects on the table for bloggers looking for innovative revenue streams. 
Final Thoughts – Blogging Statistics Prove Blogging is Alive and Well

Blogging has endured and grown into a lucrative opportunity for millions around the globe. As more and more people join the legions of successful bloggers everywhere, these blog stats will continue growing. 
While social media plays an important role in how we engage with one another online, blogging has secured its place as an essential online medium, tool, and resource. Brands and companies are relying increasingly on blogging to communicate their offerings to an ever more competitive market. 
As Google focuses on high-quality content and people discover new, innovative ways to disseminate their blogs, these blog statistics are indicative of a profession that is still on the up.