How to Recover From a Google Algorithm Update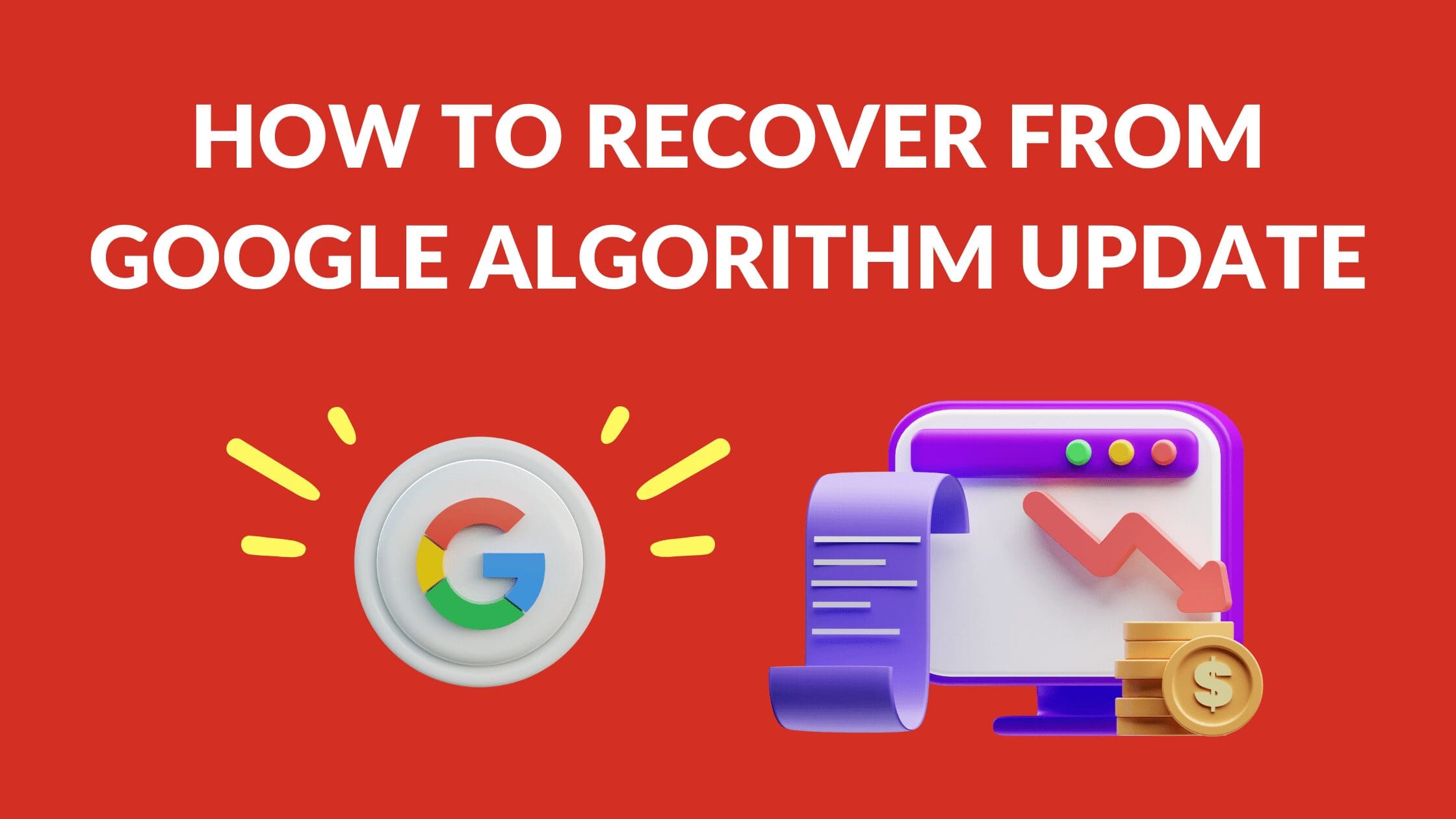 Disclosure: Some of the links below are affiliate links, meaning that at no additional cost to you, I will receive a commission if you click through and make a purchase. Read our full affiliate disclosure here.
If Google's last algorithm update hit you hard, you're not alone. Every time the search engine makes a significant change to its complex rankings systems (AKA a 'Google core update'), the internet holds its breath, waiting to see how it affects everyone. While these updates are intended to improve the search engine's ability to deliver search results to users, they can cause big problems for some sites. 
Google makes multiple updates to its vast network of systems and super-secret rankings mechanisms almost every day. Together these maintenance and security tweaks can have a minor impact on traffic and rankings, but it's the core Google algorithm updates that can make the biggest impact, hurting traffic and rankings so severely that figuring out how to recover from a Google algorithm update fully can take months or even years. 
If you've been hit by a recent Google update and are feeling the pain of less traffic and poor rankings, don't worry. You're not the only one dealing with this, and thankfully, things can be turned around if you can master the art of how to respond to a Google update. This article will help you figure out why you've been affected, what to do and how to get ready for the next time Google makes a change to their algorithm. 
What is a Google Update & How Do I Know If My Blog Was Affected?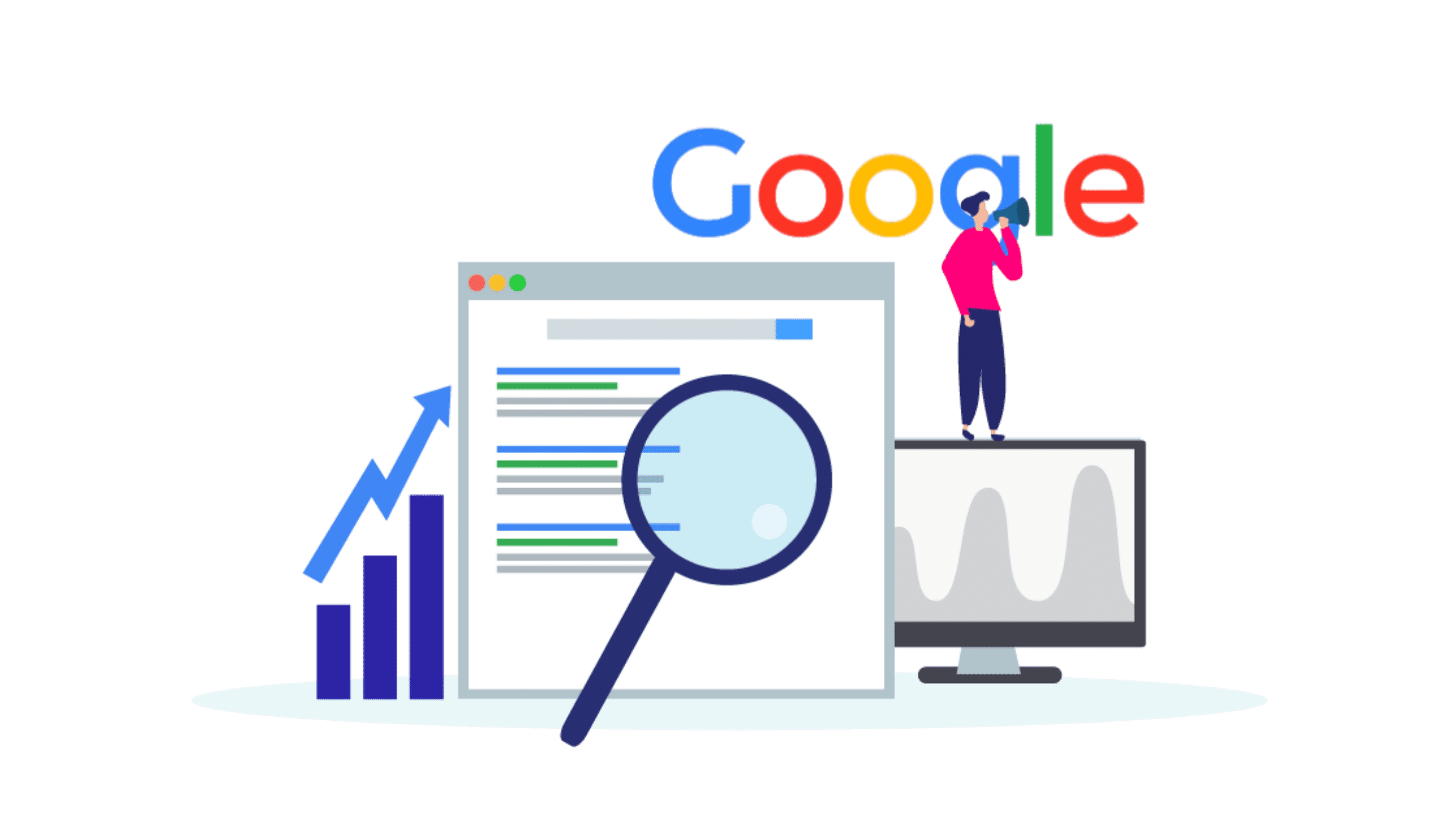 In 2020 alone, Google made over 4,500 changes to its search engine. Most of these new rules, measures, calculations, data point shifts, and recognition formulas are minor maintenance modifications and revisions. They're necessary for Google to maintain their systems, improve the search experience, and keep everything running smoothly. 
But now and again, Google will let everyone know that there's a big change coming – a Core Algorithm Update. They don't always confirm a big update, and often people are left scratching their heads when the search engine makes a change and doesn't tell anyone. These Google core updates can massively impact your blog, website, or general internet experience and should be taken seriously, especially if you're figuring out how to respond to a Google update. 
Core Update Signals
Updates change how the search engine finds, delivers, and ranks search results. When they're rolled out, websites perform differently on Google, either improving their rankings performance or taking a beating.
But how do you know if you've been hit? At the highest level, we can look at two things:
Visibility – is how much exposure and organic presence (which feeds you traffic) a website gets due to its rankings.
Volatility – relates to how fast or dramatically a site moves up or down a rankings order as a result of an update. 
Whenever an update happens, a site's visibility either increases by moving up the rankings or decreases if it drops down. When this happens, we can measure how intense or volatile the impact is by considering the rate at which it moves. 
Here are some of the tell-tale signs or signals that you've been affected by a Google core update:
A sudden and unexplained drop in traffic to your site with no reason as to why.
Your search ranking dips by multiple spots, even dropping by multiple SERP page counts. 
Your site's domain authority decreases inexplicably.
You notice a reduction in the number of quality backlinks you once had
Other people in the same niche or industry are complaining about changes to their site's performance. 
Google's Most Recent Core Updates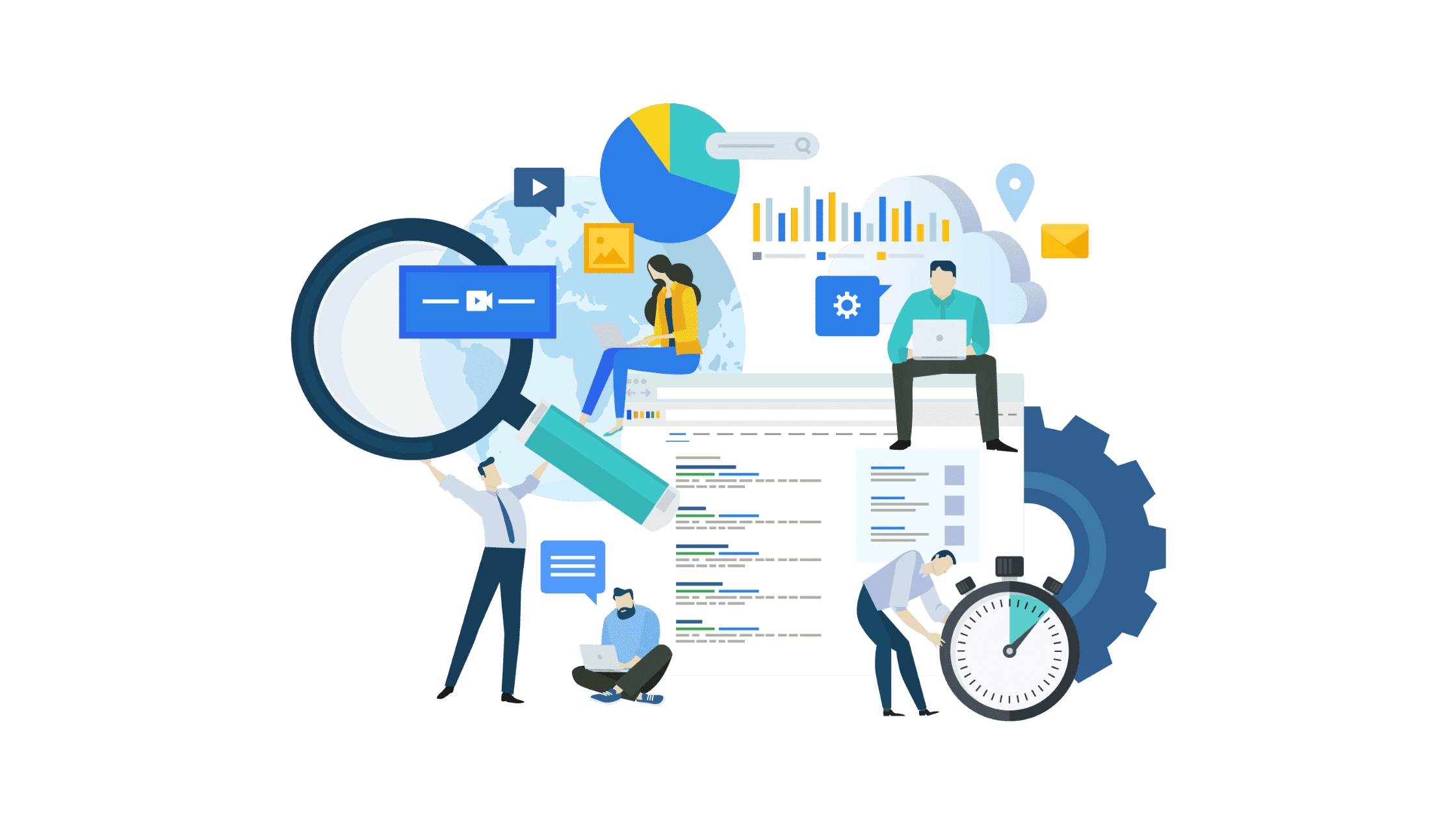 Google has released multiple core updates since their big Panda update in February 2011 (which saw 1-in-10 sites heavily affected). Each time a new Google core update has been rolled out, there have been winners and losers.
Most people understand that Google's major updates have revolved around changes to how Google decides to rank and deliver search results to its users, helping them in learning how to respond to a Google update. But the internet is evolving, and many of Google's latest updates have been in response to emerging trends, technologies, and now, AI and machine learning. These updates have focused on integrating with new tech and digital capabilities at Google while recalibrating their systems to enable better testing. 
Here are the last 5 confirmed core updates that have significantly impacted how websites perform online. 
September 2022 – Helpful Content Core Update
Released close to another two updates during August (Helpful Content Update) and September (5th Product Reviews Update) 2022, Google's latest core update is still being felt across the internet.
Bloggers and website owners saw big shifts in their rankings, and the proximity of the Product Reviews and Helpful Content updates made analysis – and how to recover from a Google algorithm update in the short-term – difficult. 
May 2022– Anticipated Broad Core Update
Google's first core update of 2022 didn't have as much of an immediate impact on the internet as previous rollouts, but eCommerce and video-centric sites saw considerable increases in visibility, while news, media, and wiki-type reference websites got hit hard.
Many sites slammed by the November 2021 update appeared to make notable recoveries, and users started noticing some changes in SERPs. 
November 2021 – Significant Core Update
The November 2021 Google core update was billed as one of the biggest changes made by the search engine in over 5 years. Hot on the heels of a significant spam update, Google's decision to roll out a big core update over the Black Friday period added to the volatility experienced around the internet.
This update reportedly significantly affected how Google assesses content and link profiles and hit many of the biggest niches online hard, seriously hurting countless content creators. 
June/July 2021 – Page Experience Core Update
Google chose to roll out the summer 2021 core update in two parts. The June release, named the Page Experience Update, was aimed at improving user experience metrics and Core Web Vitals. Pages with light or thin content and those affecting users' decision-making (YMYL) saw heavy shifts. 
Barely a month after dropping their June update, Google's July 2021 core update landed. Some sites noticed reversals in the effects of the June rollout, while others saw no change. The update affected the whole algorithm, with websites containing 'spammy' links taking the brunt of the hit.
December 2020 – Major Core Update
Google's final update in 2020 came 7 months after their big May update during the height of the COVID pandemic. People could scrutinize its effect, and the shifts were significant.
Content sites (especially those in the music sector) were heavily affected as Google focused on improvements among E-A-T elements. 
If you want to know how to respond to a Google update and to see a more comprehensive list of Google's announced and confirmed updates, click here.
So, Google Just Rolled Out a New Update… Now What?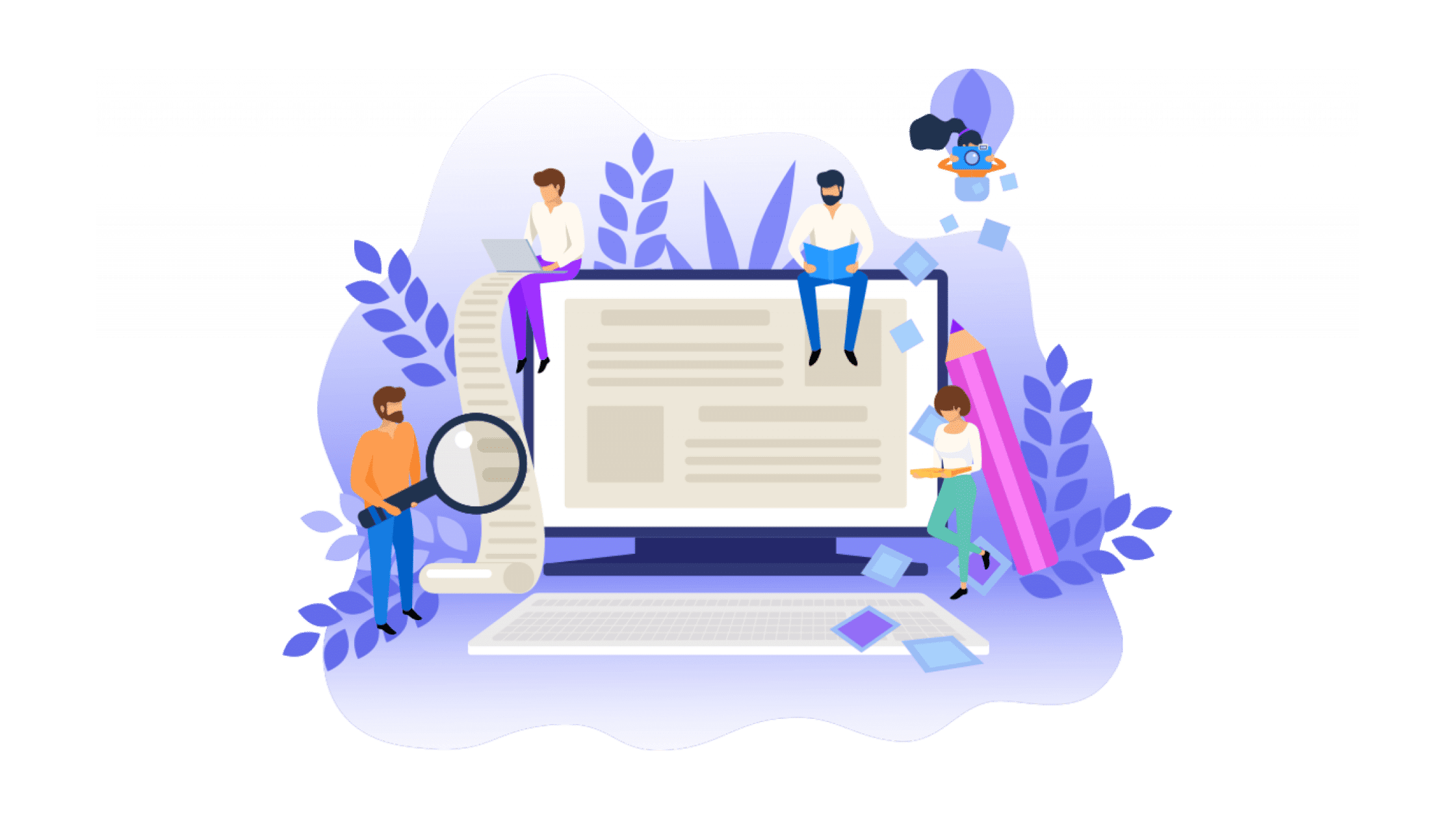 Usually, Google's standard updates don't make too much of a big splash, and people can adjust to them pretty quickly. But sometimes, tweaks and changes to the search engine's algorithm can leave a site performing even better or cause chaos for others. 
Look in the mirror first
Before you start raging on Google, ensure you haven't done anything to affect your site performance. Sometimes website owners and bloggers mistakenly blame a Google algorithm update on their site's performance loss when it's, in fact, something they did to themselves. This is an important step in how to respond to a Google update.
Check to ensure you haven't violated any of Google's good practice policies, and run a quick review of your SEO to double down on your theories. Check the internet and ask around to see that you haven't missed anything, and once you're sure you're in the clear, you can start investigating. 
Stay calm, and don't panic
If you've just realized you're getting hit by a Google update, don't panic. It's OK. This is the internet in action and part of the circle of being online. Google updates are normal, so take a breath and relax. Here's the good news: While it may take a bit to get back to where you were, things can be corrected.
Some people choose to play the waiting game. In many cases, a new update can mitigate or even reverse the effects of a previous one. Updates can take weeks or months before we fully understand and feel their impact, and early changes in the days after an update rolls out often stabilize and correct. 
But if you're feeling the pain of a new Google algorithm update and want to know how to kickstart your recovery, there are some effective steps and actions you can take to do so.
How to Recover From a Google Algorithm Update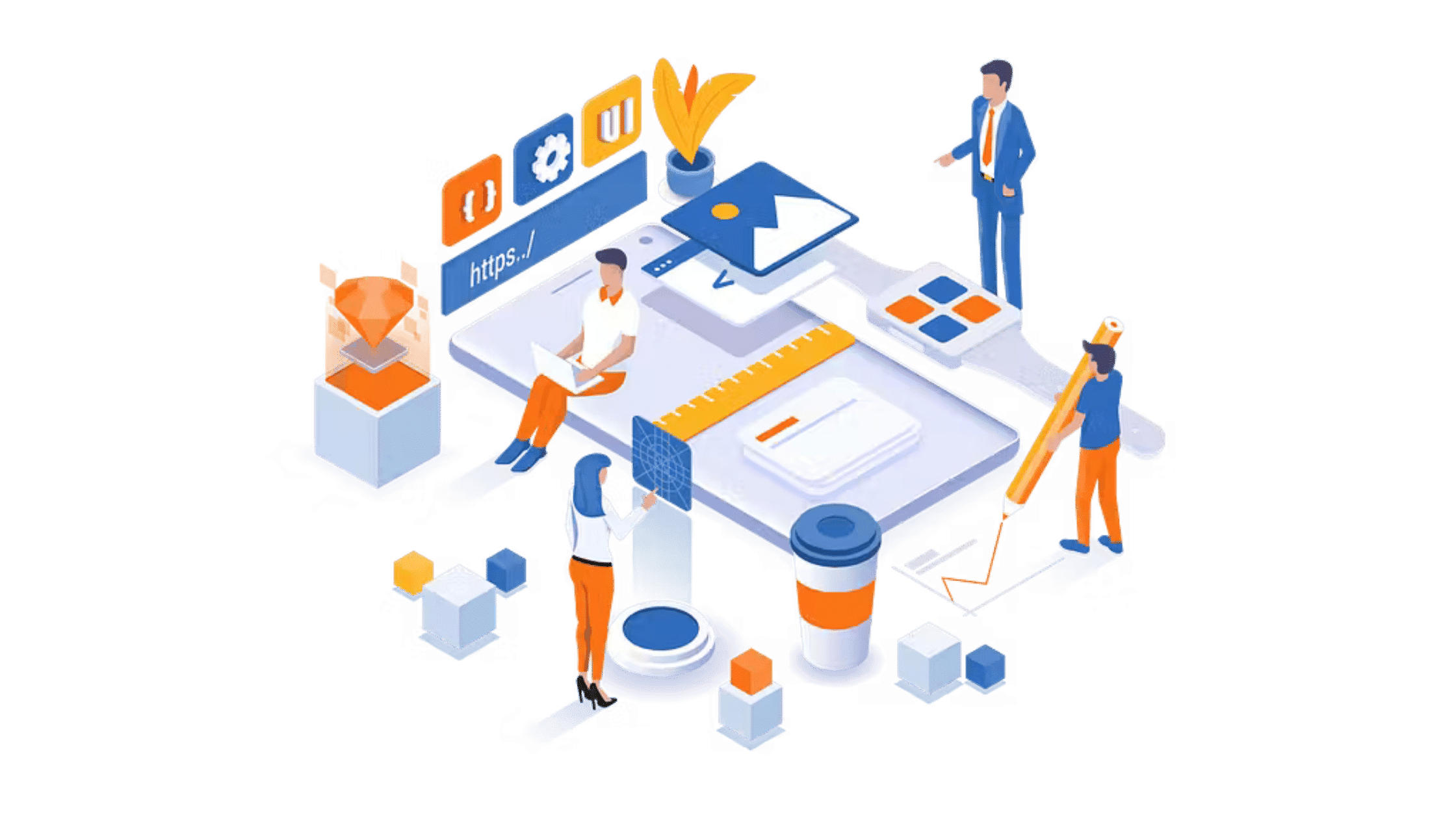 So, once you've accepted that Google's latest update is affecting you, here's how to start recovering from it.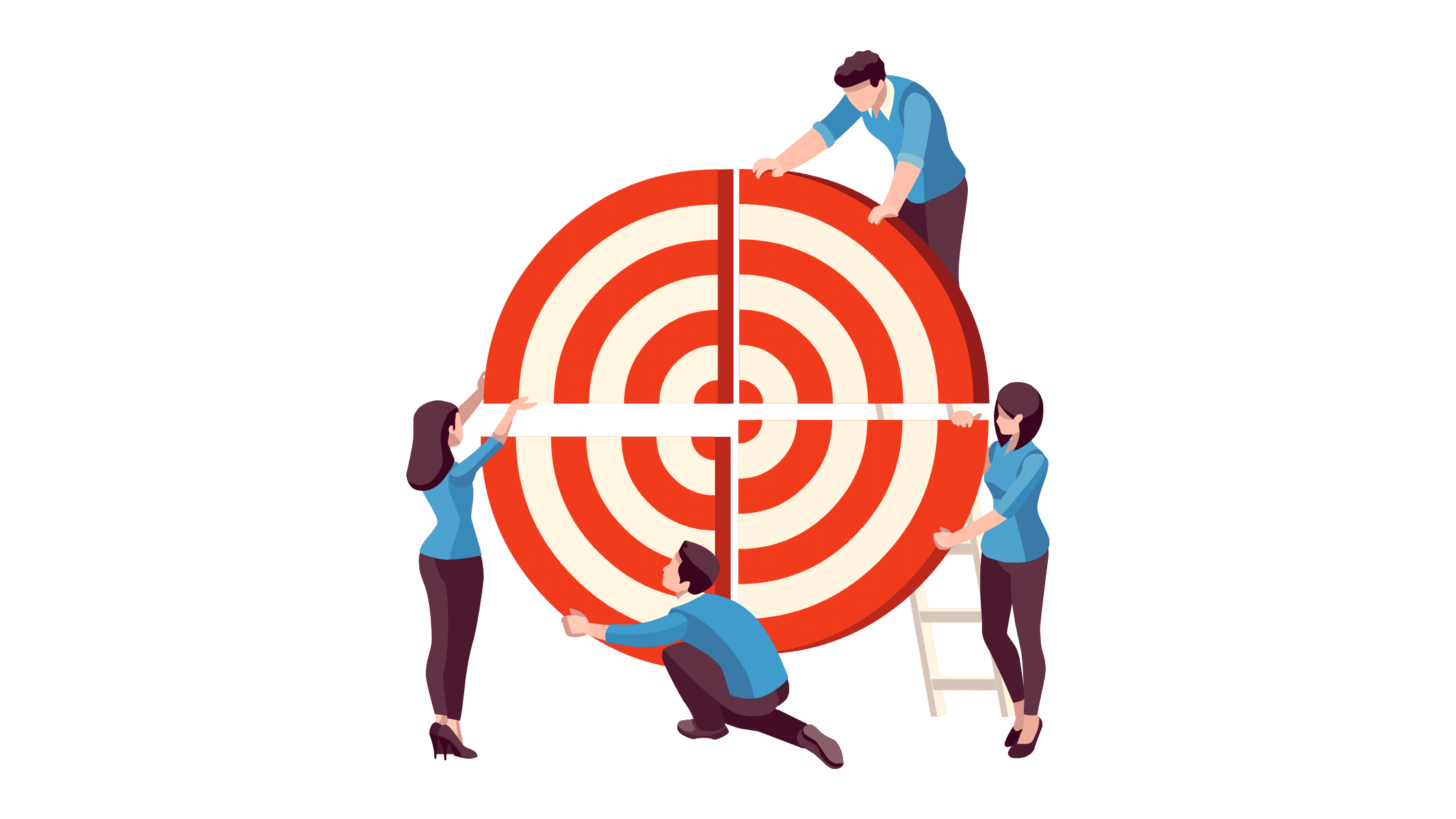 Before blaming the Google update for your issues, stop and look at other possible reasons your site is performing badly. First, check in on Google's latest update rollouts. Remember, some updates (including the daily ones) may take time before impacting you, so be thorough and consider some of the more minor recent updates to understand the impact of these changes better. 
Measuring the impact an update has on you is easy. Just review your traffic, rankings, and if you've lost ground to your competitors and compare it to your previous performance over the weeks and months prior. 
Websites will often see a considerable spike or dip in their traffic after an update impacts them, and if these numbers don't stabilize, you can reasonably assume you've been affected.
Here are some of the website performance metrics and elements to review when assessing the influence of an update:
Traffic – Moves in pageviews and impressions are the first key update signals. A sudden loss of any of these may mean you've taken a hit, leaving you bleeding revenue earned from having them.
Rankings – Movement up or down on a SERP, even losing your spot on page one altogether. This is usually the most severe symptom of a Google algorithm update negatively affecting you, as a drop down in those rankings will lead to big traffic losses. 
Backlinks – Losing multiple backlinks from referring domains to your site is also a vital damage measure. While those sites may have shut down or removed the links if numerous links from multiple sites suddenly disappear, you're likely feeling the effects of an update. 
Keyword rankings – Keep an eye out for any keywords your URL was ranking for suddenly going AWOL. Updates can often change how Google associates your site's authority to certain keywords, and if you haven't changed anything, an update may be to blame.
Once you have an idea of the hit you've taken, measure the impact. Consider your losses and keep a record of what you're losing out on. Plan to budget for a potential revenue shortfall and inform anyone else involved with your blog or website of the impact.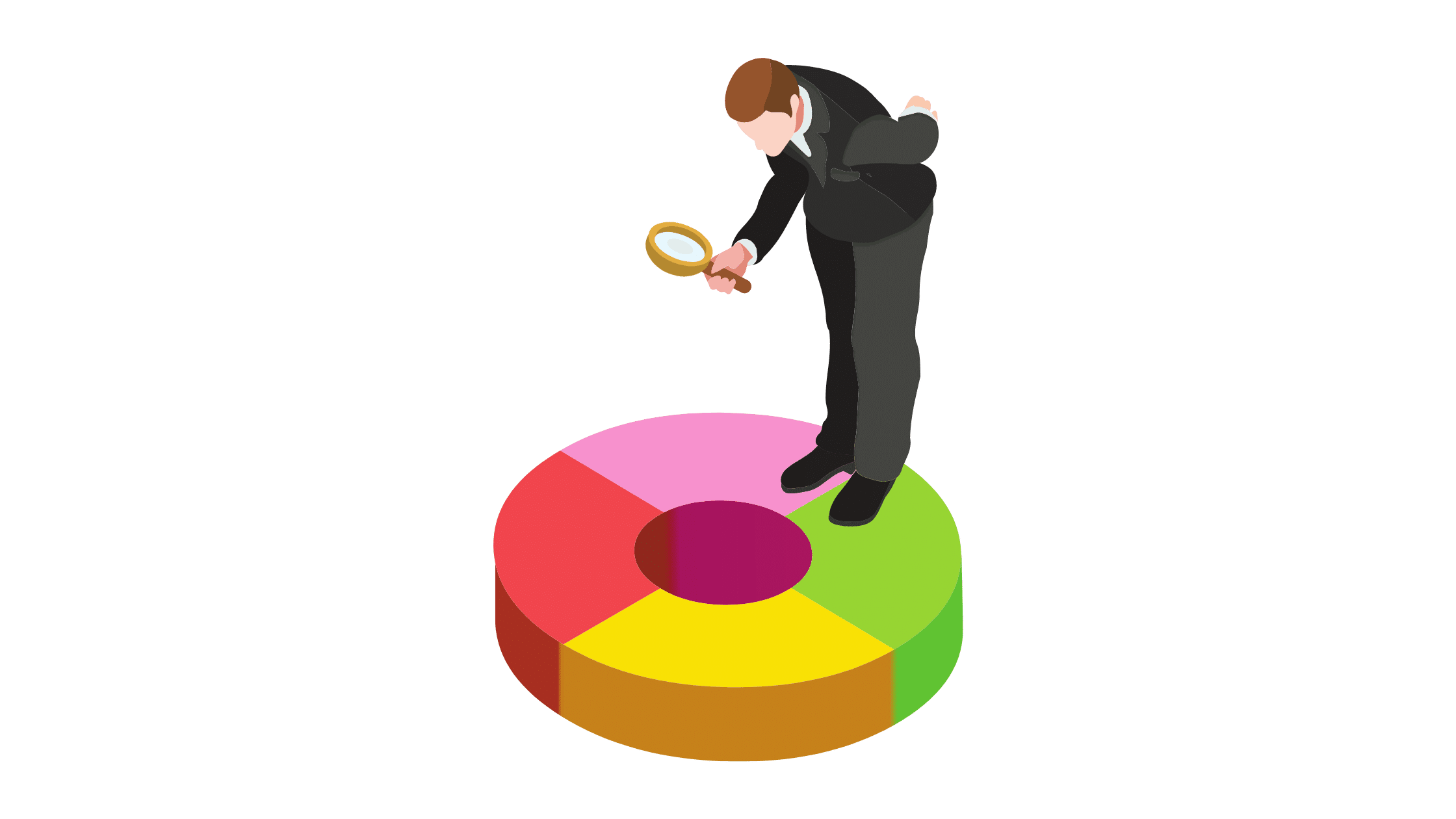 Now that you know you're dealing with the impact of a Google update and how it's affecting you, it's time to start working on getting back up. The sooner you take action, the better and more effective your effort for how to recover from a Google algorithm update will be. 
Let's consider your most important focus areas. 
Changes you made – Look at any changes you may have made yourself before the update and evaluate if they amplified the impact. Even the smallest, regular change to your site can be compounded by an unexpected update rollout. Review and record any revisions made previously. 
Content – Content is usually the biggest culprit here, so think about starting there. Review your posts and web content, and pay special attention to your SEO and boosting your domain authority. Drill down into the details and focus on finding answers you can measure, address and action. 
The Update – Next, you'll want to figure out what changed with Google. Look at the update and search for as much information as possible on it. Sometimes the search engine will announce a Google core update and warn you about what's coming, giving you time to prepare. Usually, however, they don't, and it's up to you (and the internet) to interpret how the changes will affect things.
Try to align these changes with your website and look at things pragmatically, being honest about why you're being affected. Stay positive and work with a 'can-do' solutions-based approach. Remember, Google isn't trying to sink your site – they're just doing what they think is best for everyone.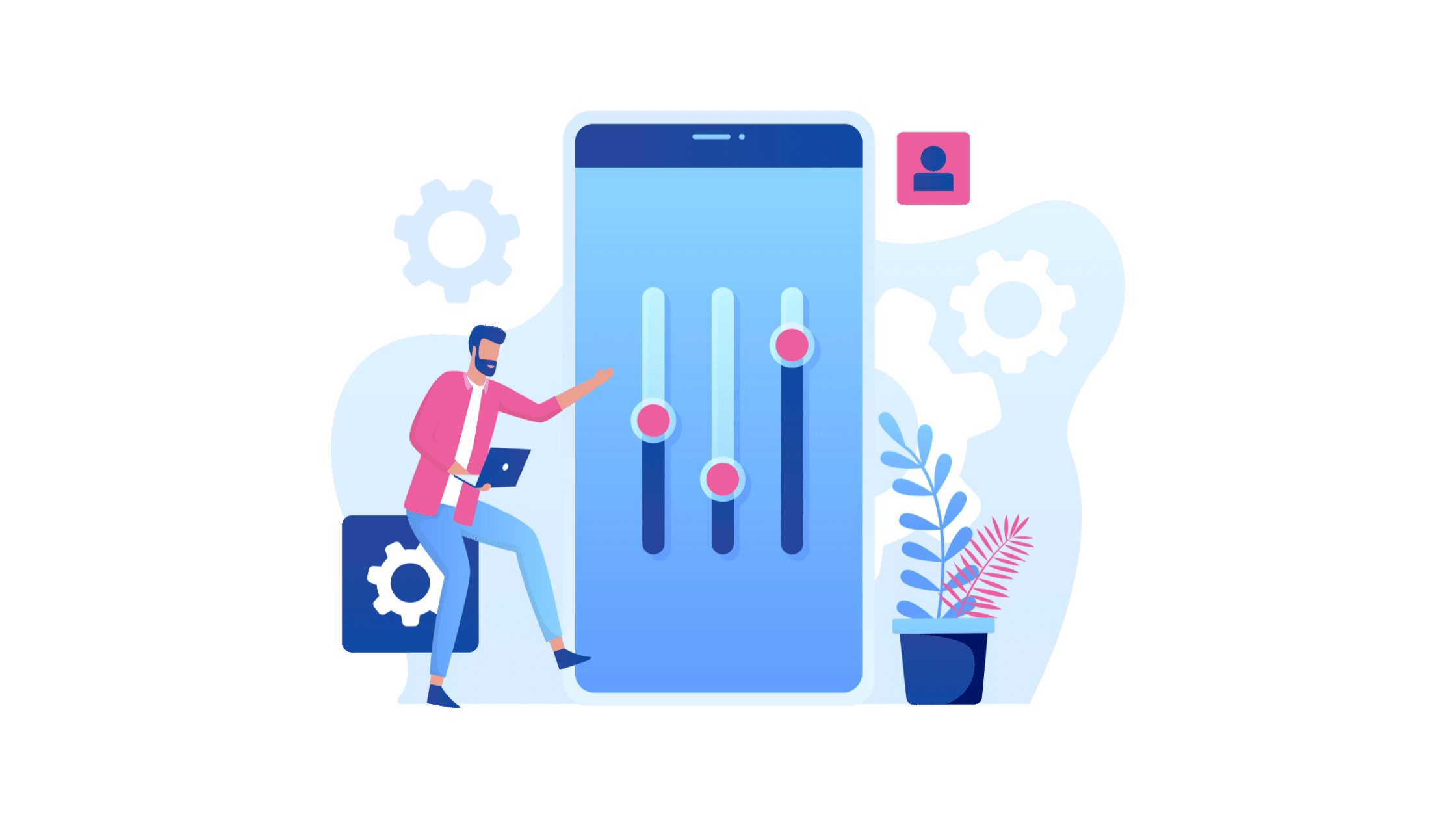 Once you've assessed the damage and gotten to the root causes behind why the update is affecting you, it's time to take action and make a move on how to respond to a Google update. Taking steps to offset the effects of an update or to overcome them altogether can be challenging and will take time.
But, if you play your cards right and work hard on your recovery plan, you'll begin to notice movement in the right direction. It may not happen right away (others are also working to recover their traffic and rankings), but if you've got a solid plan in place, you're on the road to recovery. 
Get a strategy together – Build an action plan and strategize around it. Think carefully about what it was in the update that hit you and work to develop a targeted response. Layer your strategy to 1) Address the impact of the algorithm update, 2) Align with your existing content strategy, and 3) Slow, stop or reverse the slide in rankings and traffic.
React quickly – Look at short-term stop-gap measures you can use to plug any revenue or traffic holes and consider redirecting some of your expenditure and resources towards getting back on track as soon as possible. Put any side projects on hold for now and focus on beating your competitors to the recovery punch. 
Run a full site audit – This may also be a good time to run a full website audit. Add the update's new indicators and changes to your website audit checklist and work to correct the things hurting you as quickly as possible. 
It may feel like you're shooting in the dark here, especially if it's still the early days of a rollout and you're still waiting to see the full effect. But stay focused. Remember, these recovery measures aren't just necessary for helping you to understand how to recover from a Google algorithm update now – they're essential to helping you gear up for the next one. 
4. Be Patient Prepare for Next Google Algorithm Update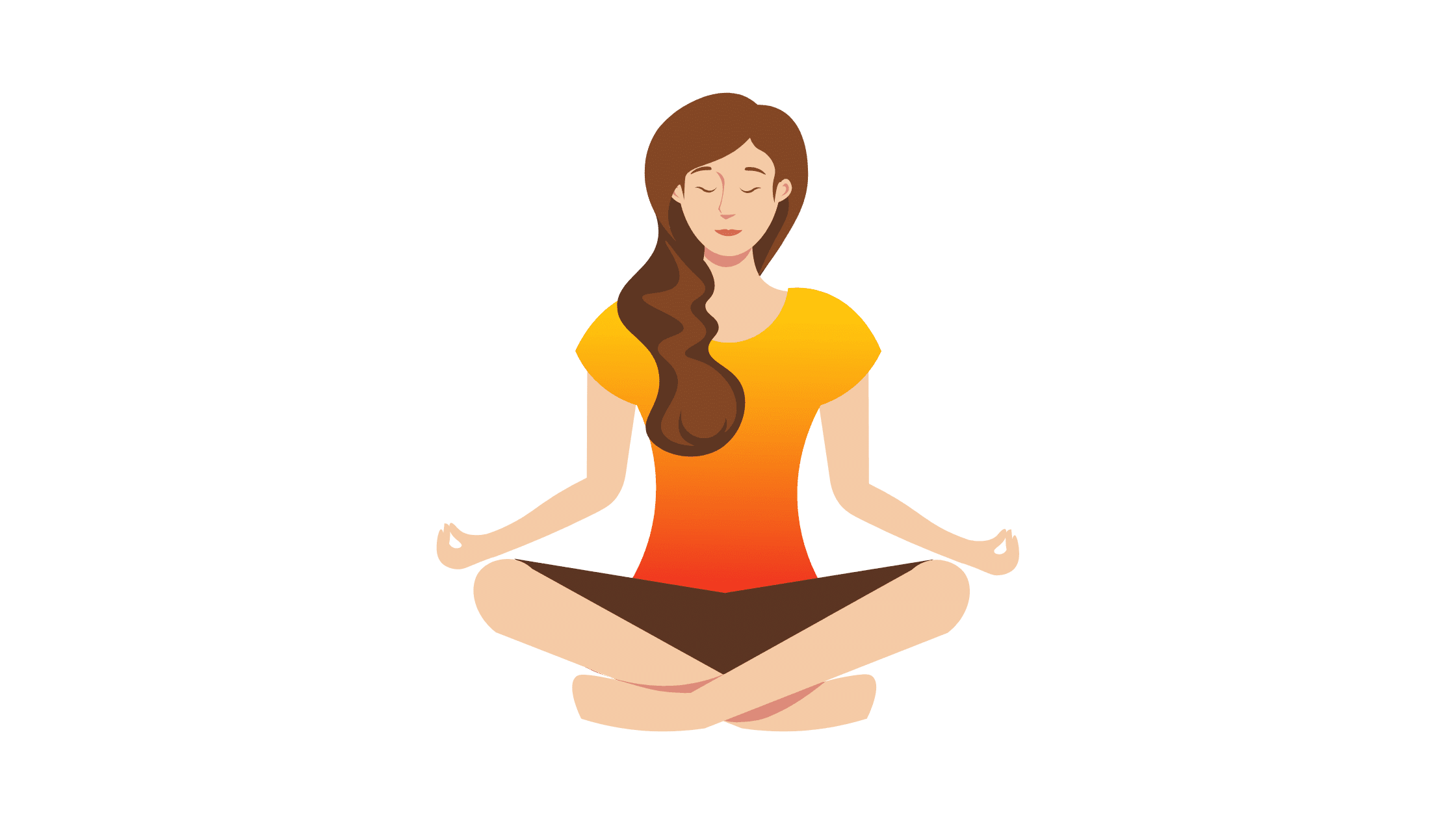 If you haven't noticed a recovery yet, don't worry. These changes will take time, and Google is sure to release many smaller updates in the near future to patch up issues or fix errors in their major update. 
How long before I recover? This is hard to say. Some people see a dip and immediate recovery, while others never return to where they once were. Often those affected negatively by a Google core update will report an unexpected improvement with the next one – it all depends on what Google is rolling out. The sooner you take action and work to align your site and content with Google's expectations, the sooner you'll get back on your feet. 
Be prepared – You must also look to the future and prepare for the next one. Google usually releases two or three core updates each year, so planning for the next one is a smart move. While not every core update will affect you, preparing for one can only boost your website or blog and will likely result in a positive impact when another update rolls around. 
Final Word – Keep Calm & Carry On

Google algorithm updates are inevitable, and there is only so much you can do to deal with them. And learning how to recover from a Google algorithm update can be challenging, especially if all your hard work has been for nothing. But with a bit of perseverance and effort, you can recover. 
Always publish top content, boost your Google E-E-A-T metrics, and ensure you're doing everything right. Stay informed about upcoming Google core updates and give your blog or website the tools and resources it needs to face any changes to Google's search parameters and rankings metrics.
You'll be OK. Just stay true to your strategy and remain focused on your goals. You'll emerge from this stronger and better. We hope you've found this guide how to respond to a Google update helpful.