Using Substack as Your Blog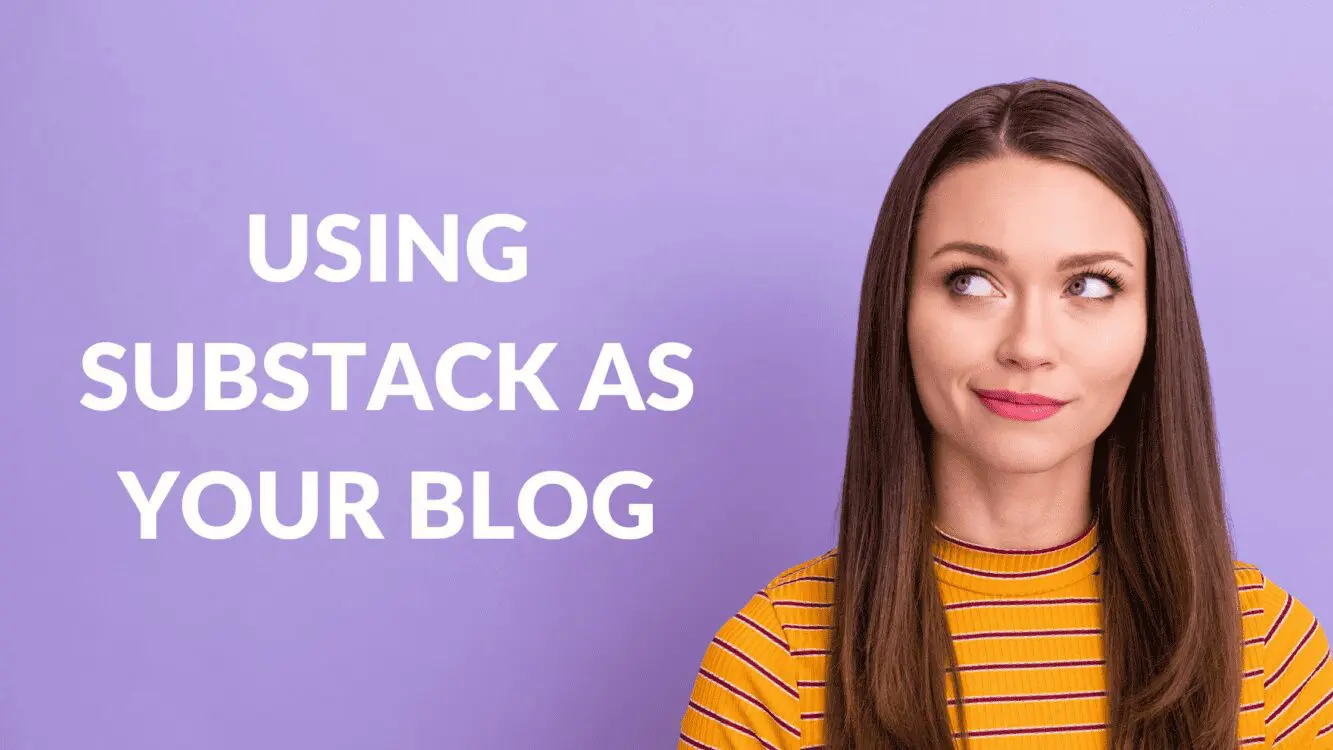 Disclosure: Some of the links below are affiliate links, meaning that at no additional cost to you, I will receive a commission if you click through and make a purchase. Read our full affiliate disclosure here.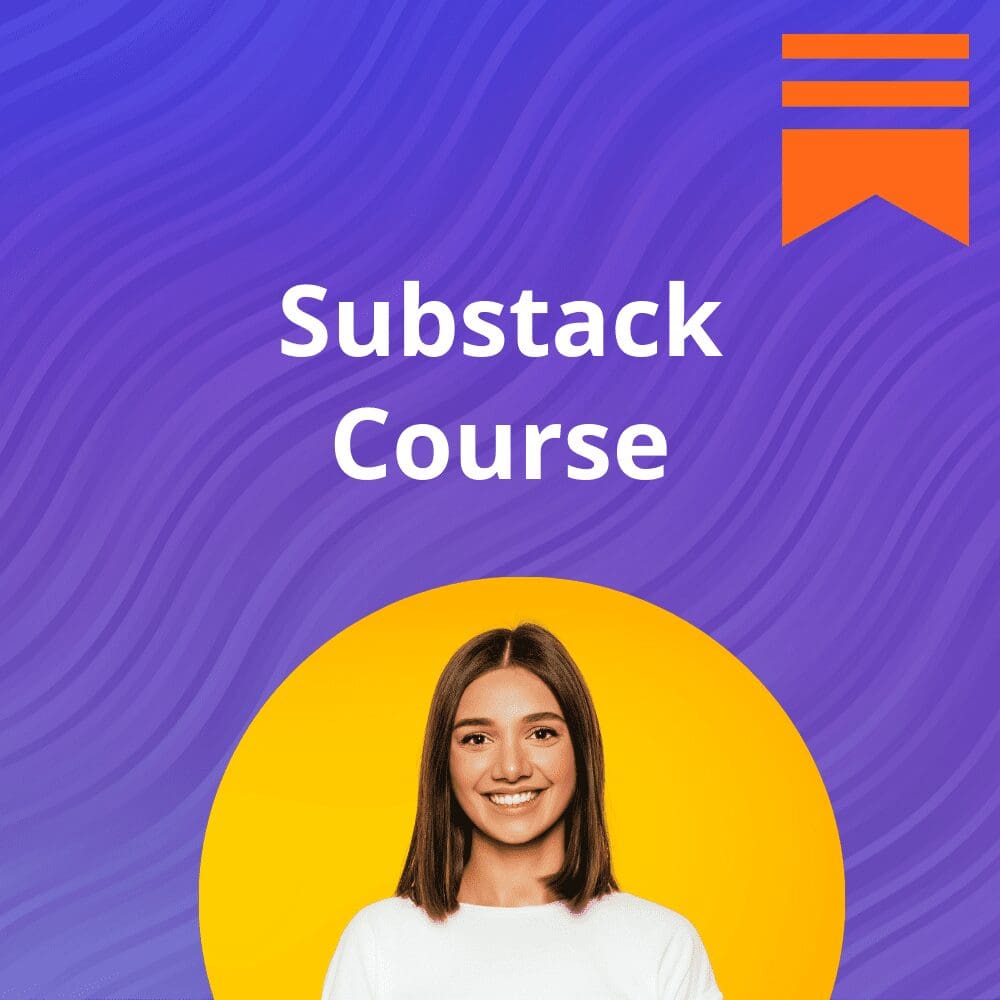 CASEY BOTTICELLO
Founder, Blogging Guide
There is a lot of confusion surrounding the basic question of what Substack is and how to use the platform. Substack is often described as a newsletter creation platform (and this is definitely true), but simply calling it that is misleading. Substack is a hybrid digital publishing platform that allows writers to create a blog and/or newsletter. In short, yes, you can use Substack as a blogging platform. That is one of its main intended functions.
Below are some tips on using Substack as a blog:
1. Use The Correct Post Type

There are three main post types that writers can choose from when publishing their content on Substack:
Everyone-This means that everyone on your email list will receive your newsletter post (both free signups and paid subscribers).
Only Paid Subscribers-This means that only your paid subscribers will receive this post.
Only Free Signups-This means that only free signups will receive this post.
If you are using Substack primarily as a blog, you should almost always use the first post type ("for Everyone") for all of your blog posts.
This will allow you to publish blog posts that are public, indexable, and accessible to all readers.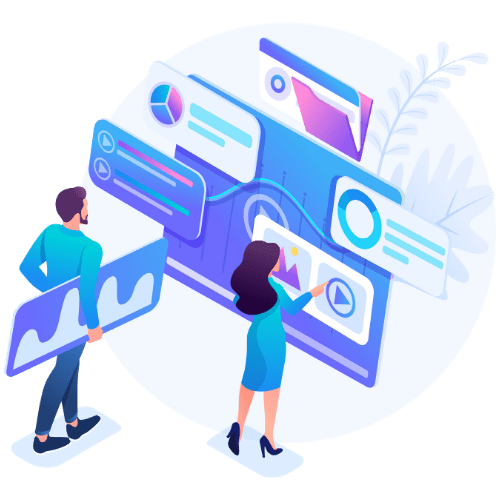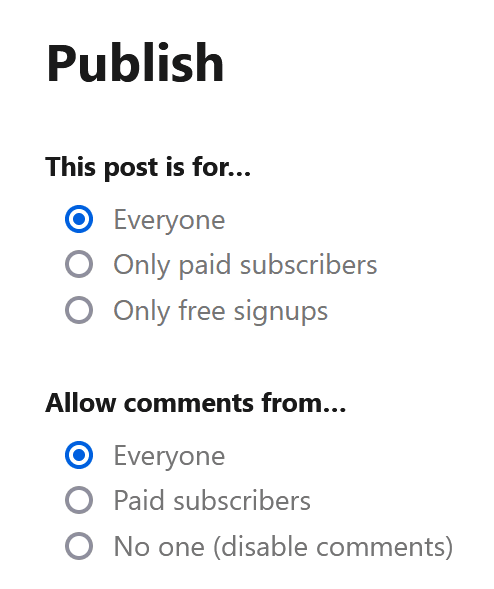 2. Use Substack Sections to Keep Your Blog Organized

Substack offers a feature known as "Section" which lets you basically create multiple newsletters within your main newsletter. But for the purposes of Blogging, it can be used to help organize content by topic. If you place a post in a Section, it will still be shown on your main publication page, along with all your other posts.
However, once you create a new Section in your publication, you will have the option to post your article within that Section before pressing publish. You can also edit Sections after having published an article. In this way, the Section function of Substack is similar to the categories function on most traditional blogs.
The result is a multi-tabbed post archive on your Substack URL. The sections are listed at the top of your publication.
When you click on the tabs, you will see a post archive containing the posts organized by that specific Section.
While creating Sections is not required to use  Substack as a blog, it is a great way to make your content much easier to navigate, especially as your back catalogue of content grows.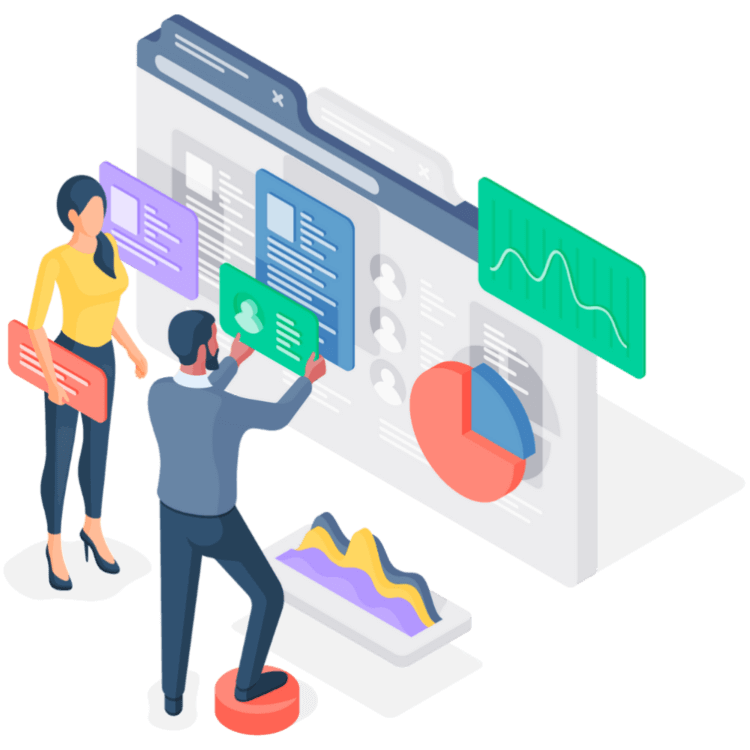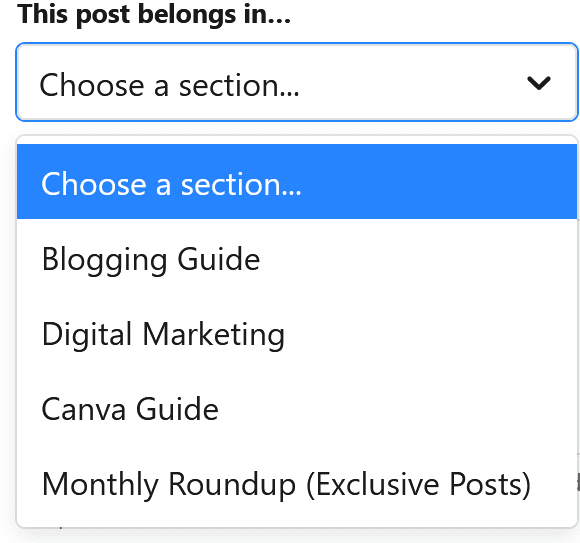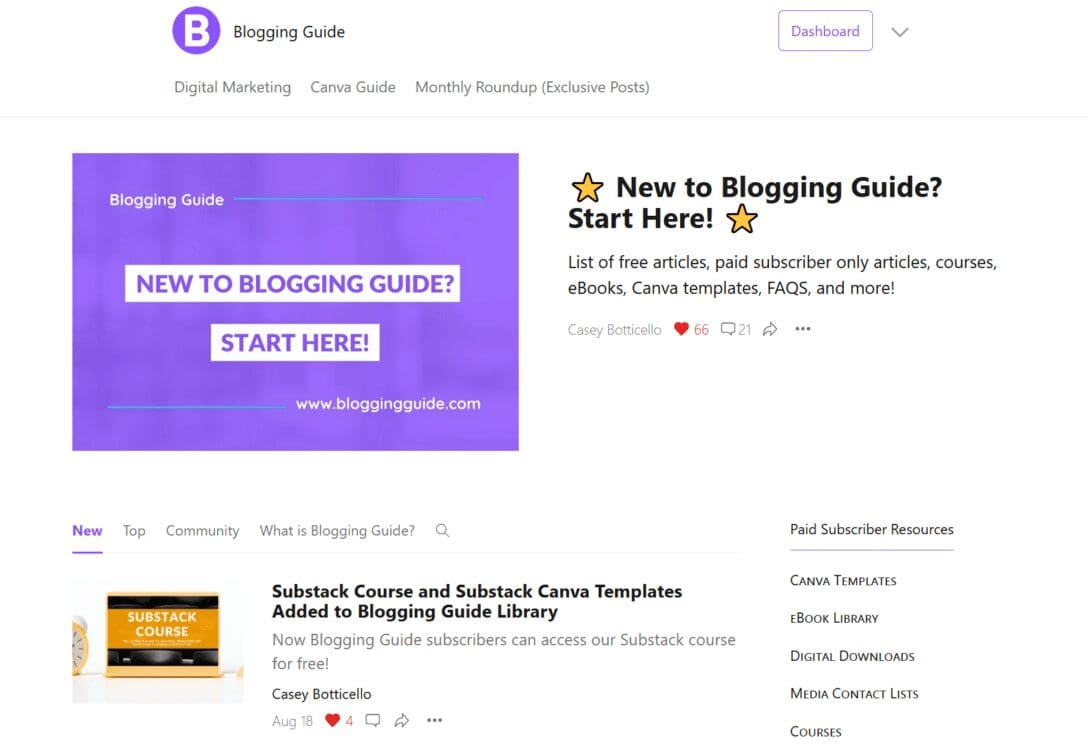 3. Use Substack's Recommended Links

Substack's recommended links feature allows you to add links to your newsletter homepage.
You can create sections and add any number of links to each. You can use links as a blogroll, to direct readers to other places to find you on the web, or to highlight popular posts, among other uses.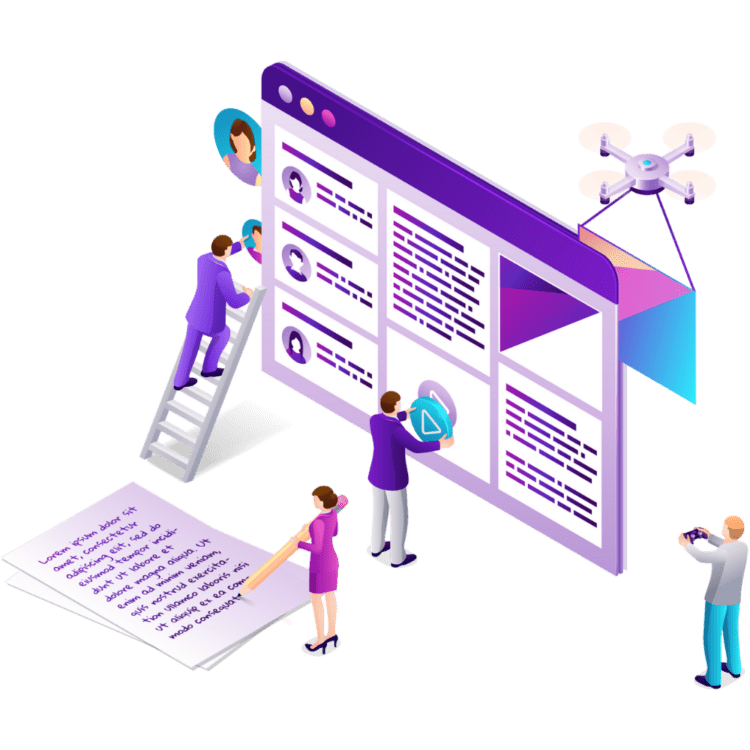 Blogging is all about keeping content original, fresh, and high quality, so your audience will consider your information credible and continue coming back to view your posts. The majority of the time, images are what initially captivates an audience and keeps them reading. It is essential to give people interesting things to look at; otherwise, they will choose something else to read. Keep it minimal, unique, and use feature illustrations; this way, your brand image will be taken seriously.