Best Affiliate Programs for Car Bloggers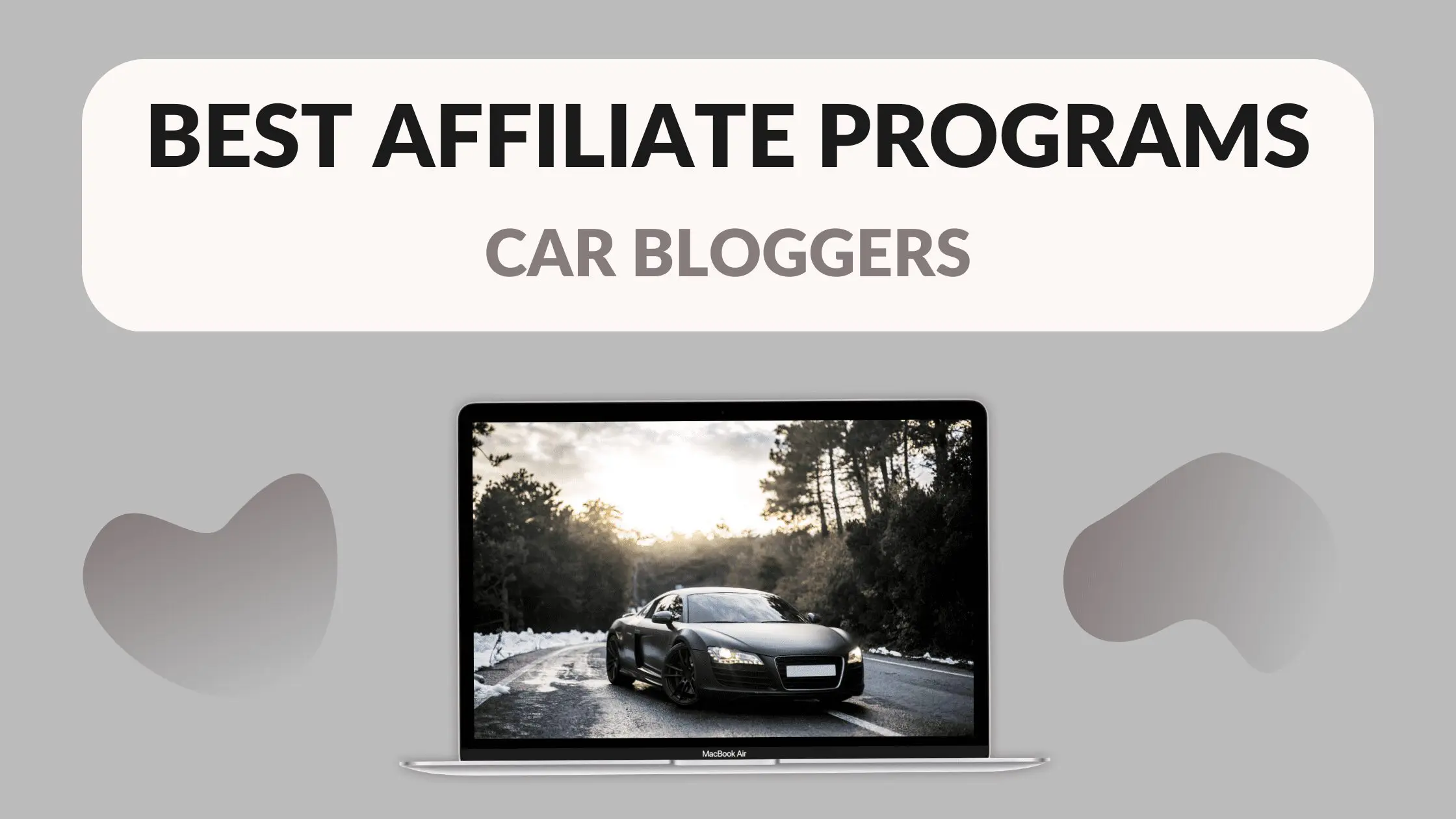 Disclosure: Some of the links below are affiliate links, meaning that at no additional cost to you, I will receive a commission if you click through and make a purchase. Read our full affiliate disclosure here.
Affiliate marketing can be a very useful way of turning your car blog into a money-making venture by directing your readers to various websites and getting a commission from any money they spend there.
The best affiliate program for you will depend on what you blog about! 
If you're someone who writes about new cars, you're going to have a different market than someone who is documenting the restoration of a classic vehicle, for example.
One key aspect that should never be overlooked is making sure you're targeting the right audience. 
Signing up for an affiliate program with a super-high commission rate isn't going to matter if your readers aren't interested in the products you're endorsing.
In this article, we'll cover:
Eight of the best affiliate programs for car bloggers

What niche each program best fits into

Commission rates, EPCs, and cookie duration for each program.
Let's get started!
Best Affiliate Programs for Car Bloggers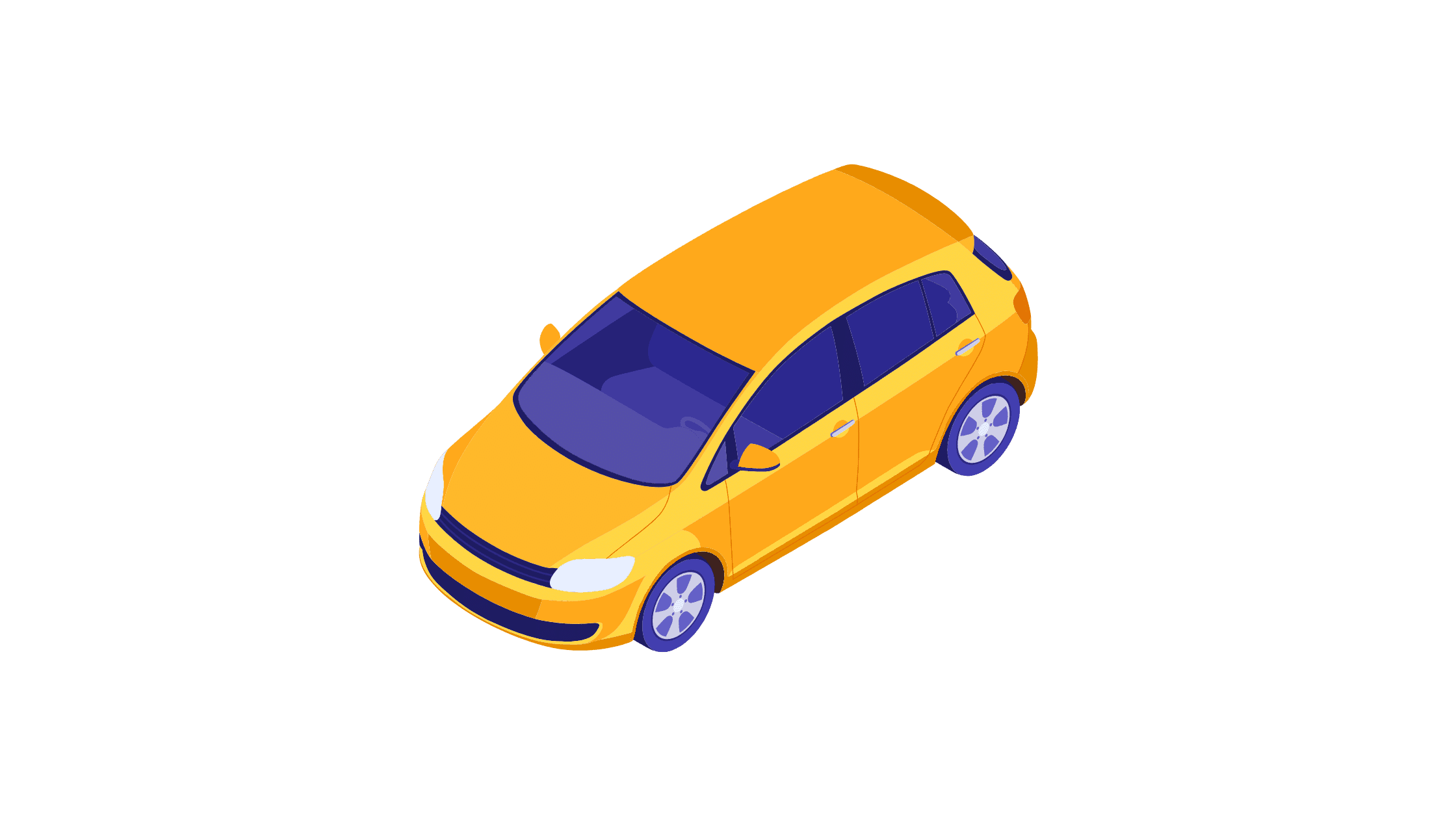 There are so many affiliate programs out there, it can be hard to decide which one is the best fit for your website. 
Like all business tools they have their pros and cons, as each is designed with a specific purpose in mind. Not all will fit your needs, or even the needs of auto blogs in general!
The individual benefits (and potential disadvantages) of some of the best affiliate programs for car bloggers are detailed below:
1. AutoZone Affiliate Program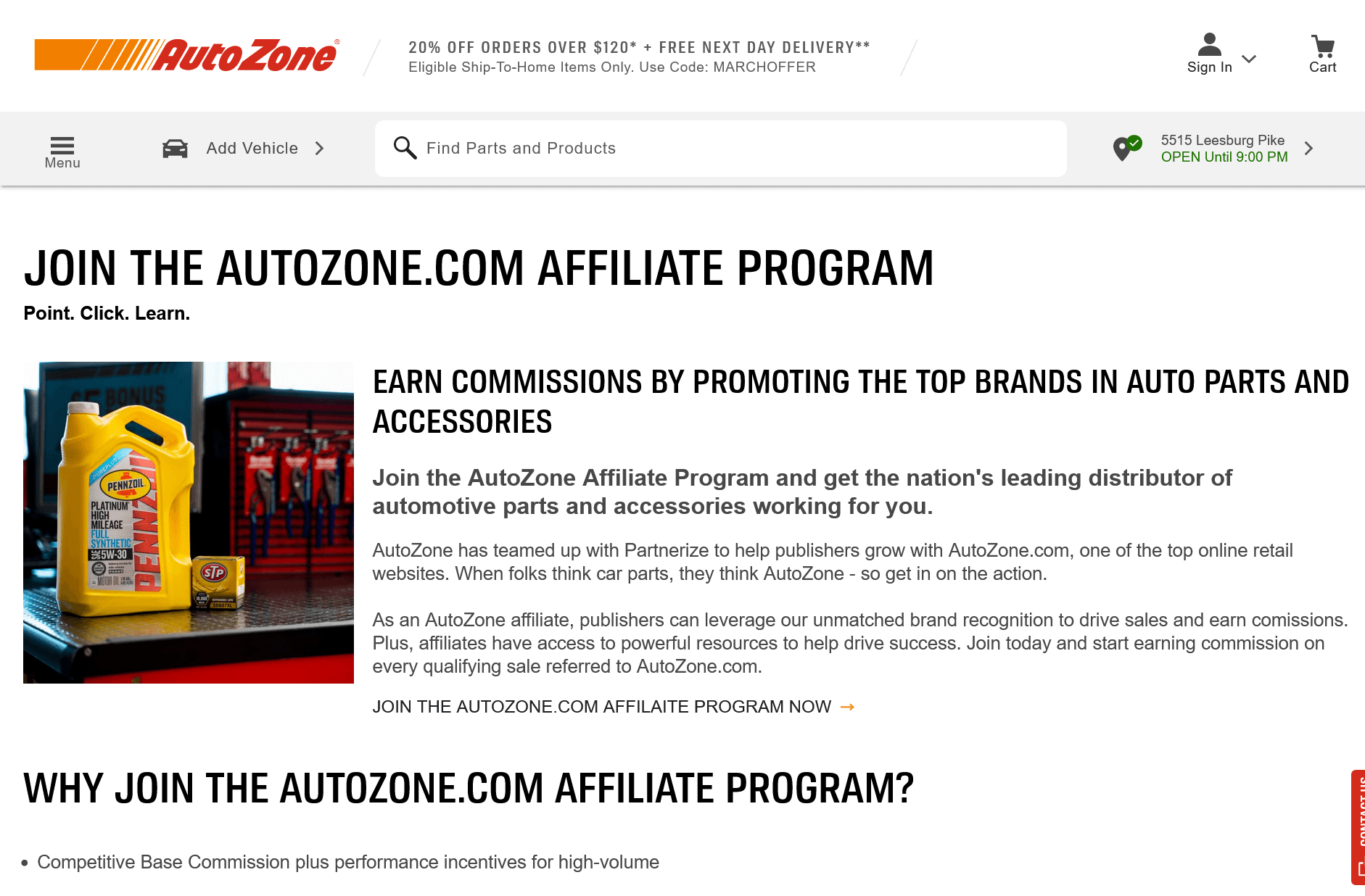 AutoZone is the most popular auto parts retailer in America, with over 6,000 stores across the United States, Puerto Rico, Mexico, and Brazil. 
Given that your audience is presumably interested in cars, they're probably interested in buying auto parts! That can make AutoZone a pretty broad fit for any car blogger.
AutoZone doesn't have the highest commission rate around at 3%, but the program has other significant benefits. 
First, because of their significant brand awareness, your readers are more likely to trust them and be willing to buy. 
Secondly, being part of the affiliate program gives you some decent marketing graphics to help you make sales. 
Best of all, you make money from every purchase – so you don't have to hit a minimum spend to see some benefit.
Sign up: AutoZone Affiliate Program
Commission: 3%
Cookie length: 45 days
2. Goodyear Tires Affiliate Program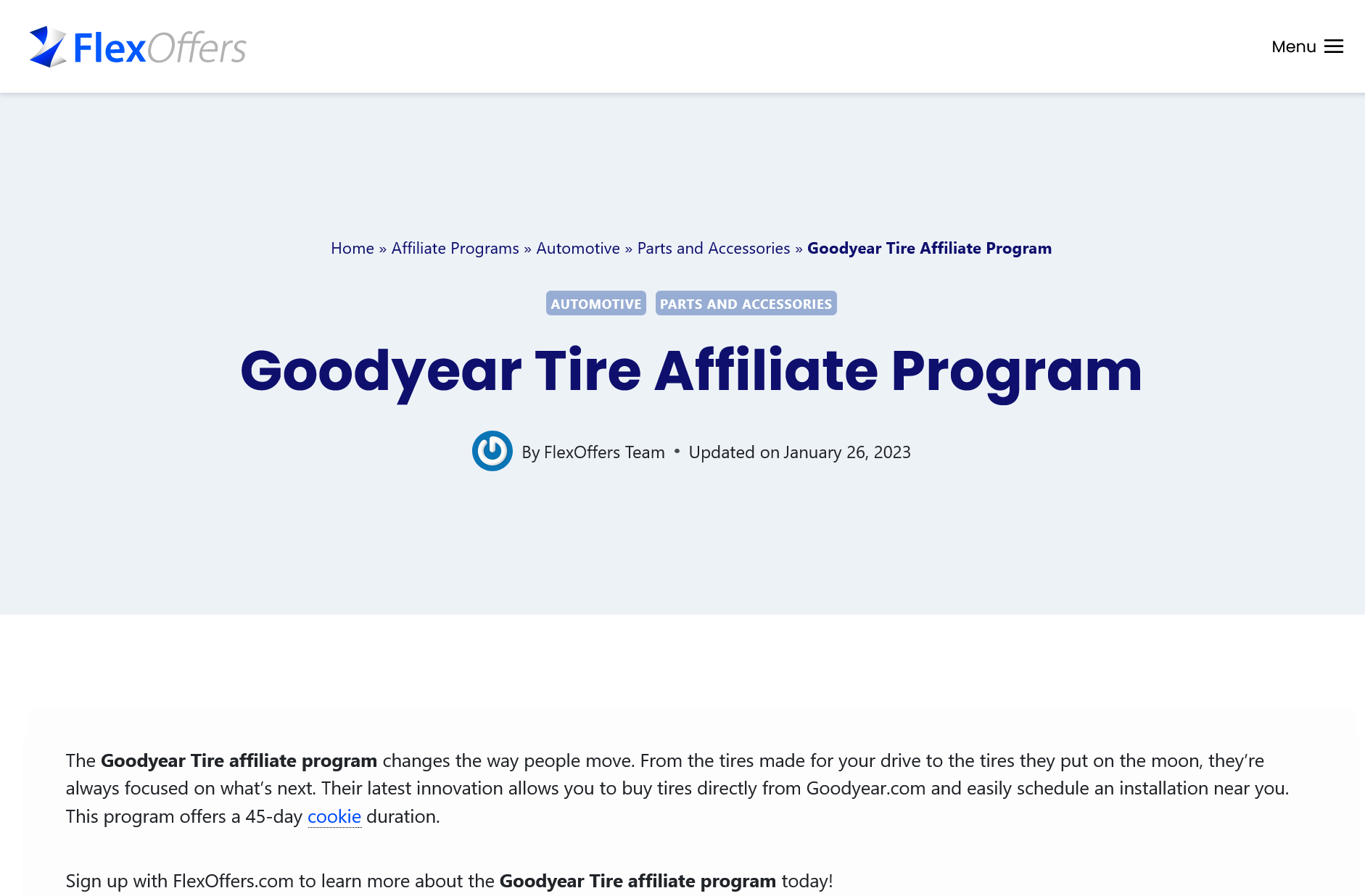 We're just going to assume if you're a car blogger, you know what Goodyear Tires are. 
Heck, even if you're not a car blogger you know what Goodyear Tires are — they've been around for 125 years, and their tires have been to the moon! 
So if you sign up for their affiliate program, you're not going to have a problem with brand name recognition.
One of the best benefits of the Goodyear Tires program is you don't just make money on product sales. 
If you send a reader their way and they get their tires serviced, you'll get a commission for that too. This means you can sell a bit harder in your posts. For your efforts, you can earn either $6 or 6% commission per sale.
A pretty big downside of the Goodyear program is that it's not administered directly. They use CJ (which used to be called Commission Junction). 
CJ has a less-than-stellar reputation when it comes to its dealings with bloggers, and the process of getting started can be really annoying to deal with as well.
Sign up: Goodyear Affiliate Program
Commission: $6 or 6% on all sales
EPC: $89.11
Cookie length: 45 days

3. Zoro Affiliate Program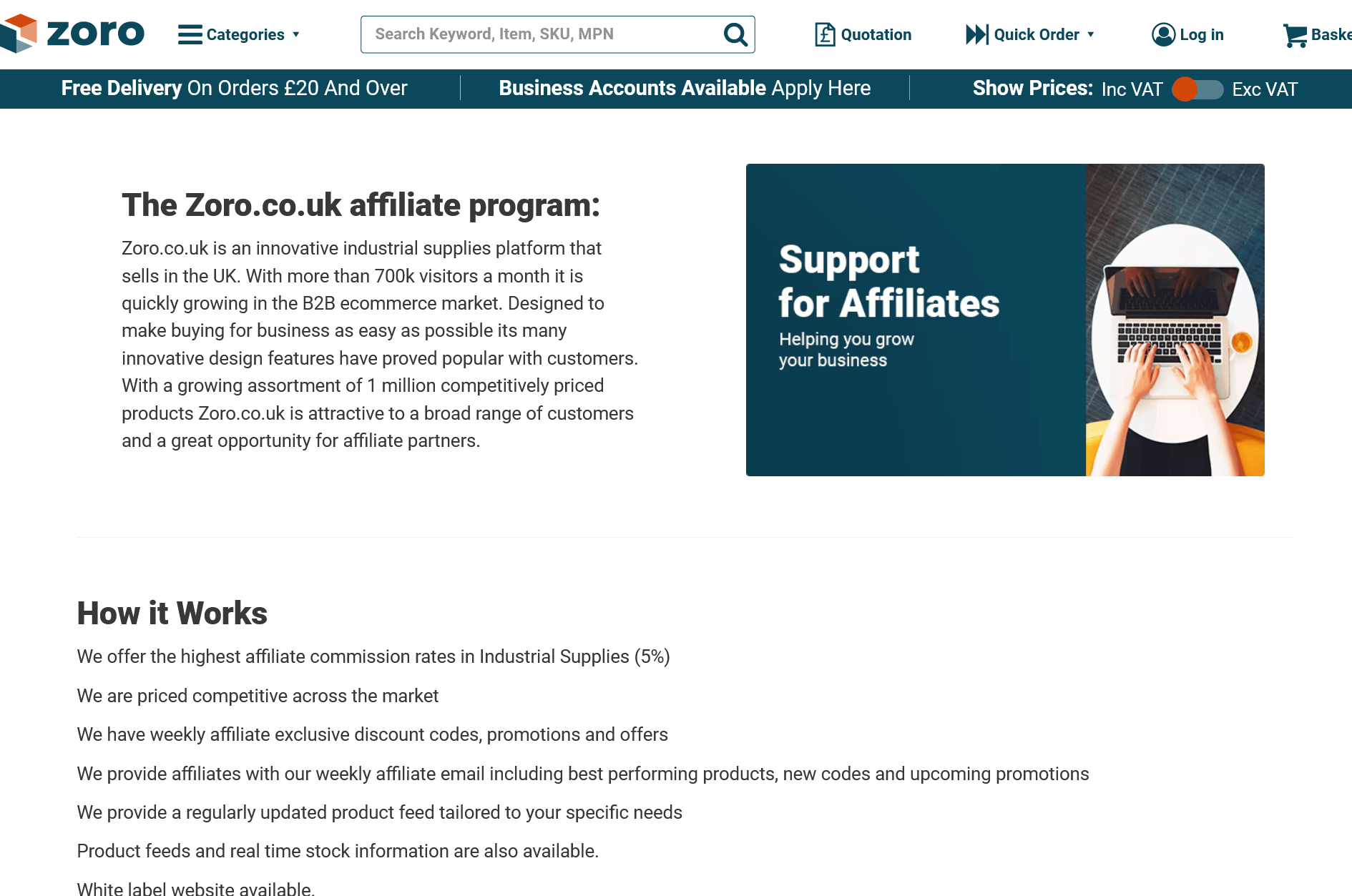 Zoro is massive. 
Like, really massive. Along with having probably the biggest inventory of auto parts out there, Zoro also stocks a huge range of products for construction and other industries.
This gives you a significant benefit if cars aren't the only machines you blog about as you can also link to any of the other products on Zoro!
However, since Zoro is such a massive site, you will need to direct readers to specific product pages rather than just straight to the home page. 
So, you will need to be more proactive about recommendations than with some other programs.
On the plus side, you'll make a decent 4% commission on anything you do sell. If you do extremely well, they'll even offer you special rates.
Like with Goodyear, you'll first need to sign up with CJ to sign up with Zoro, and searching on the Zoro site won't give you any information (which can be quite frustrating!). 
Sign Up: Zoro Affiliate Program
Commission: 4%
EPC: $109.98
Cookie length: 30 days
4. RevZilla Affiliate Program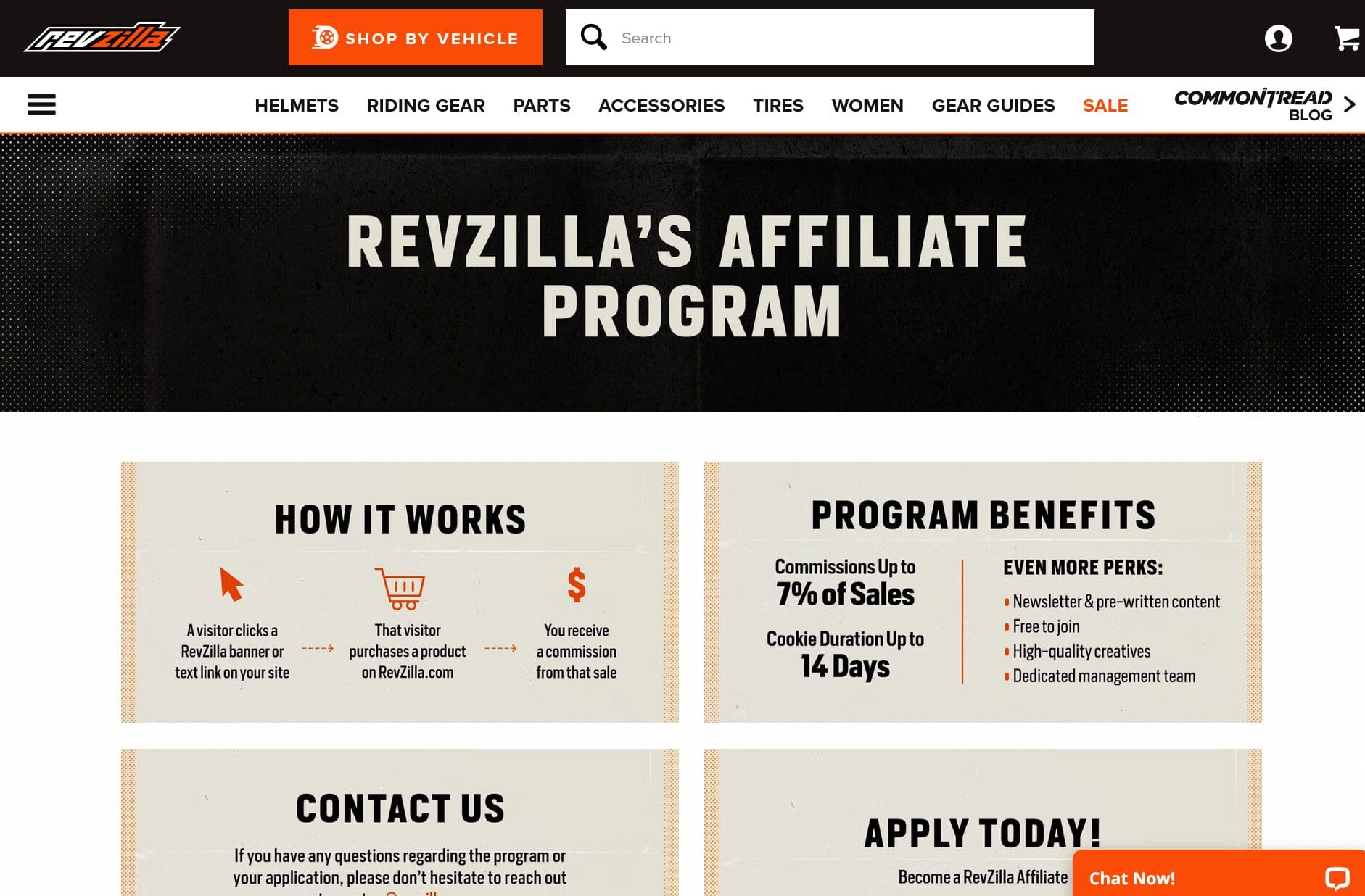 If you're more into writing about two wheels than four, then RevZilla is a great affiliate program to sign up with. RevZilla is a super popular site for motorbike riders, and they know what they're talking about. 
One thing that's worth thinking about with any affiliate program is how good its reputation is with your readers. For their part, RevZilla has an active and popular YouTube channel with over 1.2 million subscribers. 
So if you're writing for bikers who know their way around social media, then RevZilla is going to be somewhere they've heard of.
RevZilla offers a solid commission rate of up to 7%, and they'll negotiate upwards if you're pushing a lot of sales their way. 
At 14 days, their cookie length is rather short, but they're still one of the best programs for motorbike bloggers.
Sign Up: RevZilla Affiliate Program
Commission: 4% to 7%.
EPC: $20.88
Cookie Duration: 14 days.
5. Vivid Racing Affiliate Program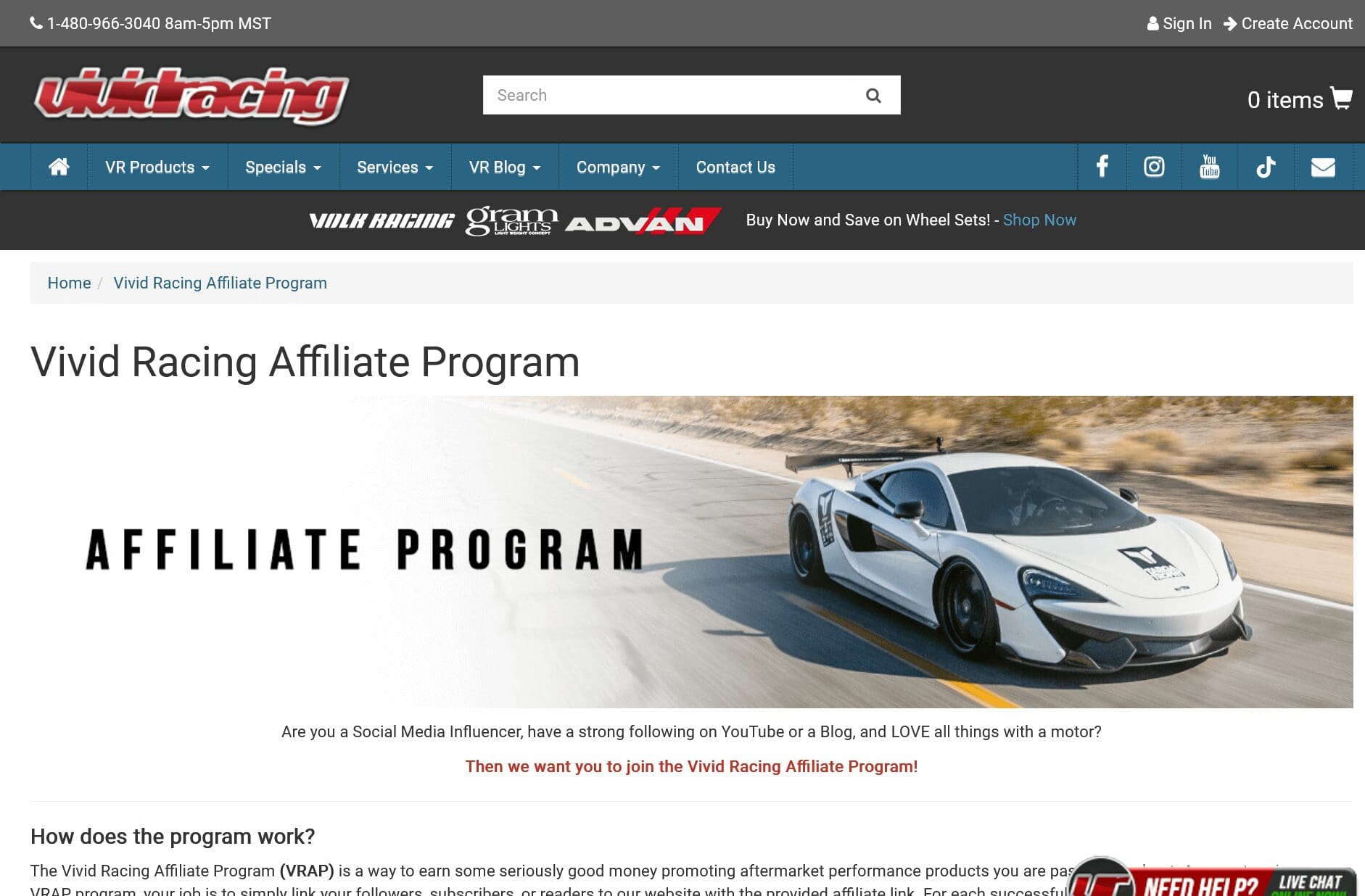 This is the affiliate program for you if your blog focus is on racing, performance, and speed. Vivid Racing isn't just about fast cars though — they also sell parts for fast trucks and fast SUVs. 
There are plenty of ways that you can integrate Vivid Racing and their products into your blog.
The biggest reason to consider signing up for the Vivid Racing Affiliate Program isn't just their very respectable commission rate of either 4% or 5%. 
Rather, it's that buying high-performance parts from Vivid Racing can mean dropping quite a lot of cash (something which you probably noticed if you're shopping there already)!
However, Vivid Racing has recently revamped their affiliate program, and it's not an automatic entry anymore. You'll need to fill out a pretty comprehensive questionnaire, and you'll need to have a strong following to even get a shot. 
If you're new to the scene or particularly niche, then Vivid Racing probably won't be a green light.
Sign up: Vivid Racing Affiliate Program
Commission: 4% to 5%
Cookie length: 30 days
6. Edmunds Affiliate Program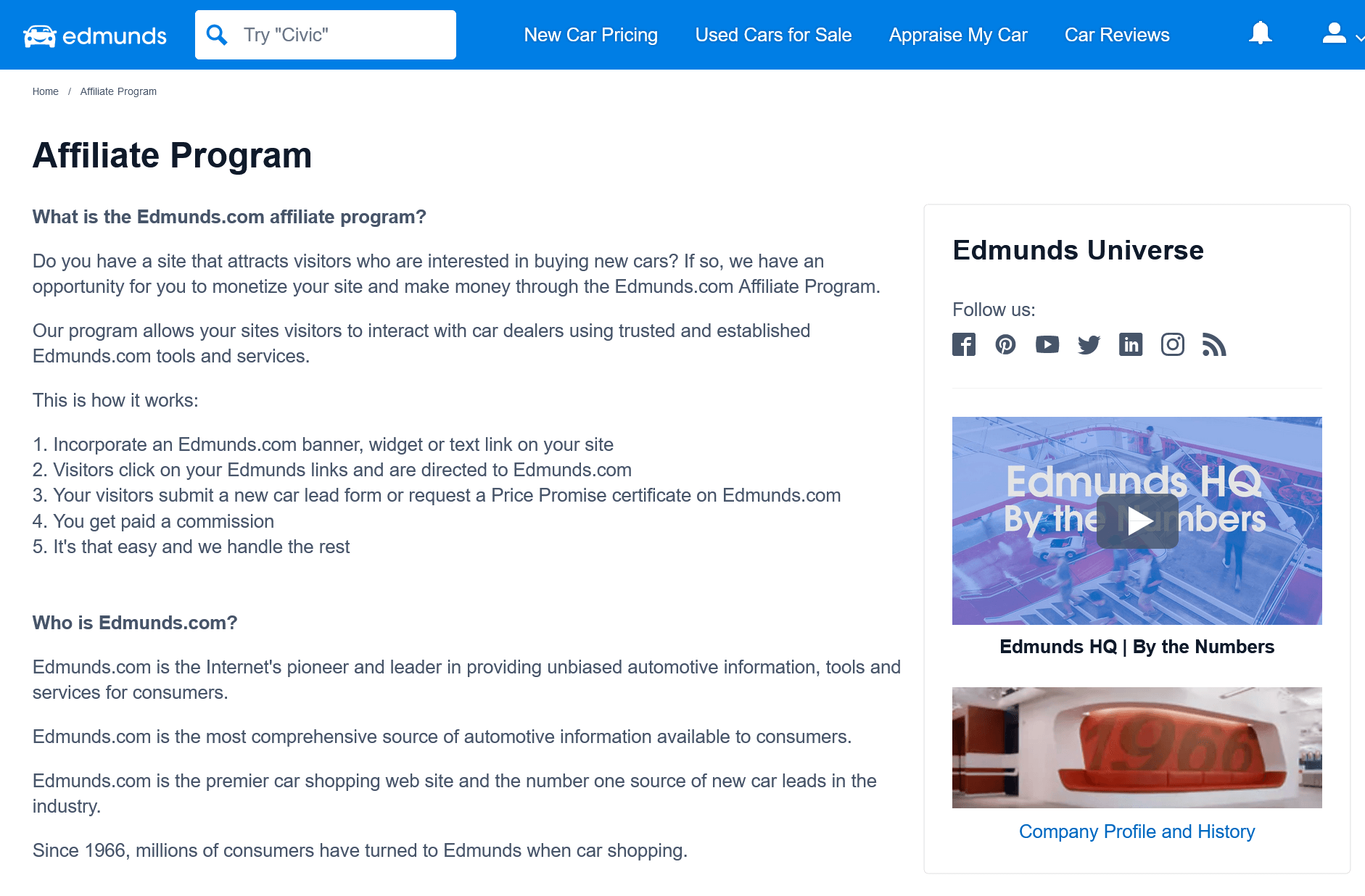 If you're not someone who blogs about fixing up or modifying cars, it might seem like there aren't a whole lot of affiliate programs you can really sink your teeth into.
Enter Edmunds. 
Edmunds has been the best-known and respected source for impartial information on buying a car since the late 1960s. Their online database is huge, and people trust what Edmunds provides.
The Edmunds affiliate program offers a base commission rate of 4%, along with flat rate commissions for completed lead forms and price promise certificates. 
The program also provides great tools for monitoring traffic and commissions, plus marketing materials. If you become a high-flier, you can also get custom commission rates.
Oh, and before you think of doing something foolish: Edmunds will kick you from the program if you generate fake leads!
Sign Up: Edmunds Affiliate Program
Commission: 4% overall, $5 per used vehicle lead, $8 per new vehicle lead.
EPC: $36.56
Cookie duration: 30 days
7. Car Covers Affiliate Program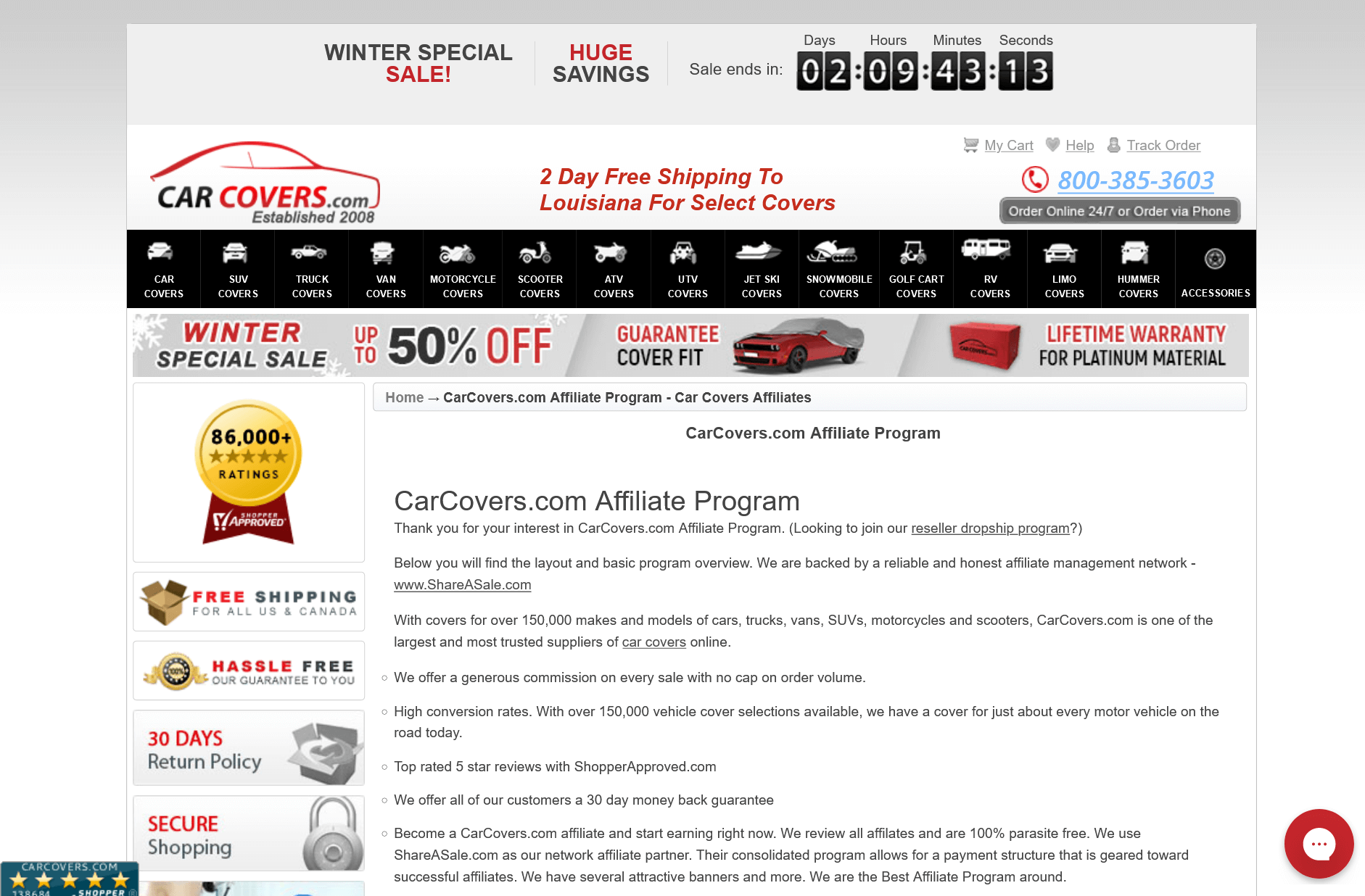 Car Covers isn't the most gee-whiz exciting site to affiliate with. They sell… car covers. 
They also sell RV covers, motorcycle covers, and covers for pretty much any form of vehicle. 
This isn't to say it's a bad program — Car Covers does one thing, and they do it well — you just might find it's tough to get people excited about buying one. 
Despite this, they're a solid add-on to any motoring blog.
The big number to note with Car Covers is their 10% commission rate. This is pretty impressive, especially given the average order value is upwards of $150 – so even one sale will net you a decent amount!
Sign Up: Car Covers Affiliate Program
Commission: 10%
EPC: $85.97
Cookie duration: 30 days
8. Avis Affiliate Program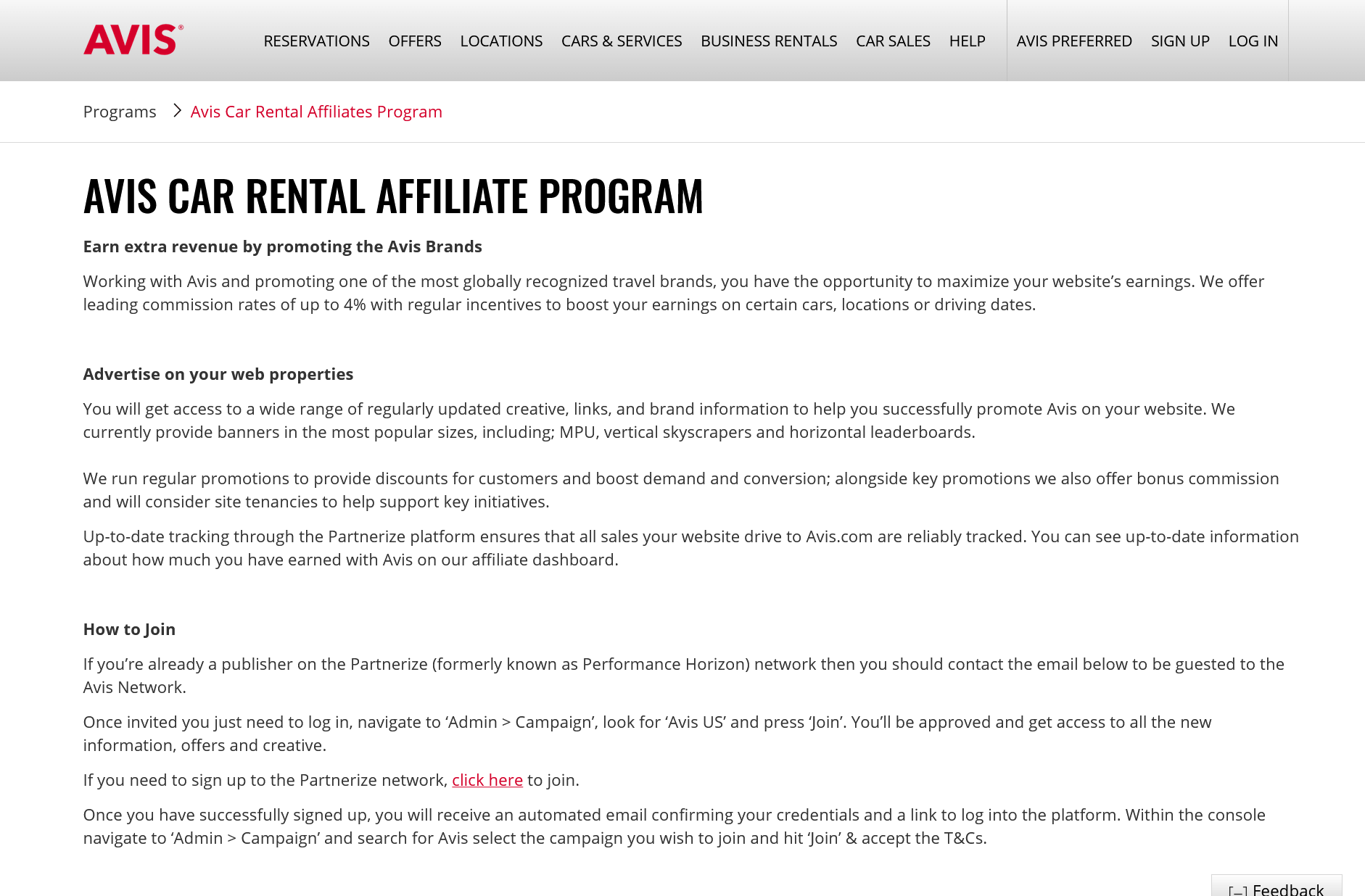 If you're a blogger who is more about general motoring and travel and less laser-focused on cars and auto parts, then it's worth considering whether the Avis Affiliate Program might fit into your writing. 
They're a worldwide company (trading in roughly 160 countries) so you can still earn a commission even if your readership isn't all in the U.S. 
The Avis Affiliate Program is massively popular, and with good reason — they have a solid base commission of 4%, and provide helpful marketing materials to boot. 
Additionally, Avis has an unusual outlook of seeing their affiliates as professionals; there are performance bonuses, and high-performing affiliates will get better commission rates (rather than just getting the opportunity to ask for more commission).
Sign up: Avis Affiliate Program
Commission: 4%
Cookie length: 30 days
Affiliate marketing programs can be very lucrative in allowing you to make money from your car blogging (or motorbike blogging!). 
However, it's always crucial to be sure you know who your audience is and to fit your affiliate marketing into your blog naturally. 
Signing up for everything is just going to annoy your readers, rather than provide those tasty commissions!
Do your homework on any program you sign up for, and ask yourself, "Is this going to fit in with my content, or will I have to change what I do?"
Start by checking out the eight programs we've recommended — after all, there's plenty in there for a whole load of different car bloggers!