Ezoic Review (Application Requirements, RPM, Pricing)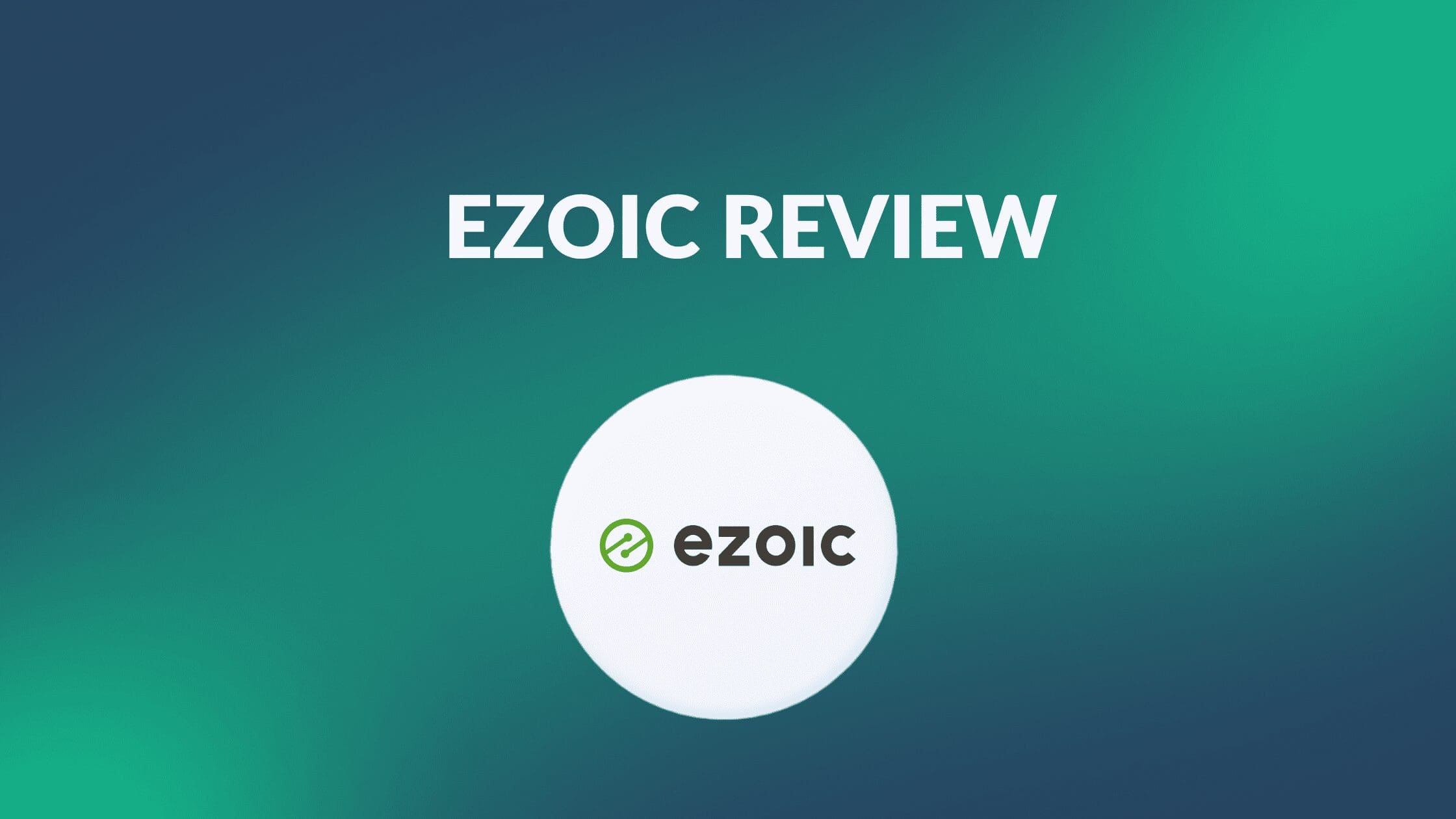 Disclosure: Some of the links below are affiliate links, meaning that at no additional cost to you, I will receive a commission if you click through and make a purchase. Read our full affiliate disclosure here.
Looking to monetize your website through display advertising? Maybe you already publish ads on your blog but are looking for ways to increase your earnings? Whatever the case, knowing what platforms are available in the display ads arena can allow you to make better decisions going forward. One of the options you will definitely want to check out is Ezoic.
What is Ezoic all about, and why should you consider them to manage your display advertising strategy on your website? Keep reading to learn about this increasingly popular website monetization solution, and why it is among the favorites for thousands of bloggers and independent creators around the world.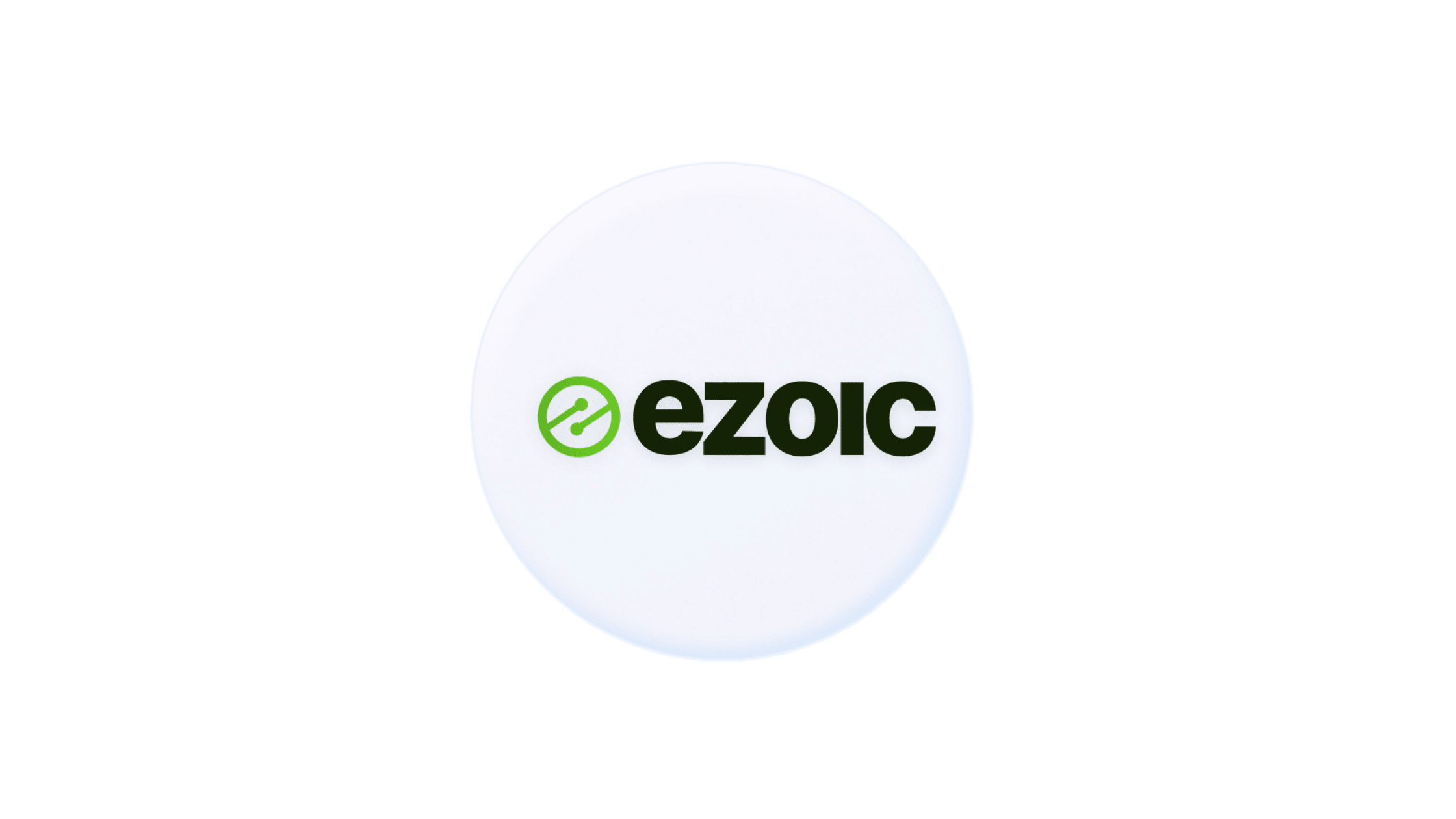 Ezoic describes itself as a "website improvement platform." The solution provides display advertising technology that uses artificial intelligence to help publishers monetize their websites while enhancing user experience.
The word "Ezoic" is said to mean "electronic age" (similar to how palaeozoic, etc. refers to ancient eras). With that said, Ezoic is suitable for all kinds of modern publishers, including bloggers, creators, media companies, and corporate websites. The solution offers tools that you can use to test and optimize ads to your heart's content, improve your website SEO, boost page speed, and even make your site more mobile friendly, among other things.
Launched in 2010, Ezoic is a certified Google Publishing Partner that has won awards for its innovation in the display advertising space. The tool is praised for, among other things, being easy to use and allowing online publishers to create monetization strategies to suit their unique goals. Access to analytics and the ability to tweak content marketing tactics keep attracting clients. According to Ezoic, its technology is currently used by thousands of websites and known media brands to collectively attract over 1.7 billion monthly visitors.
How Ezoic is Different From Other Ad Platforms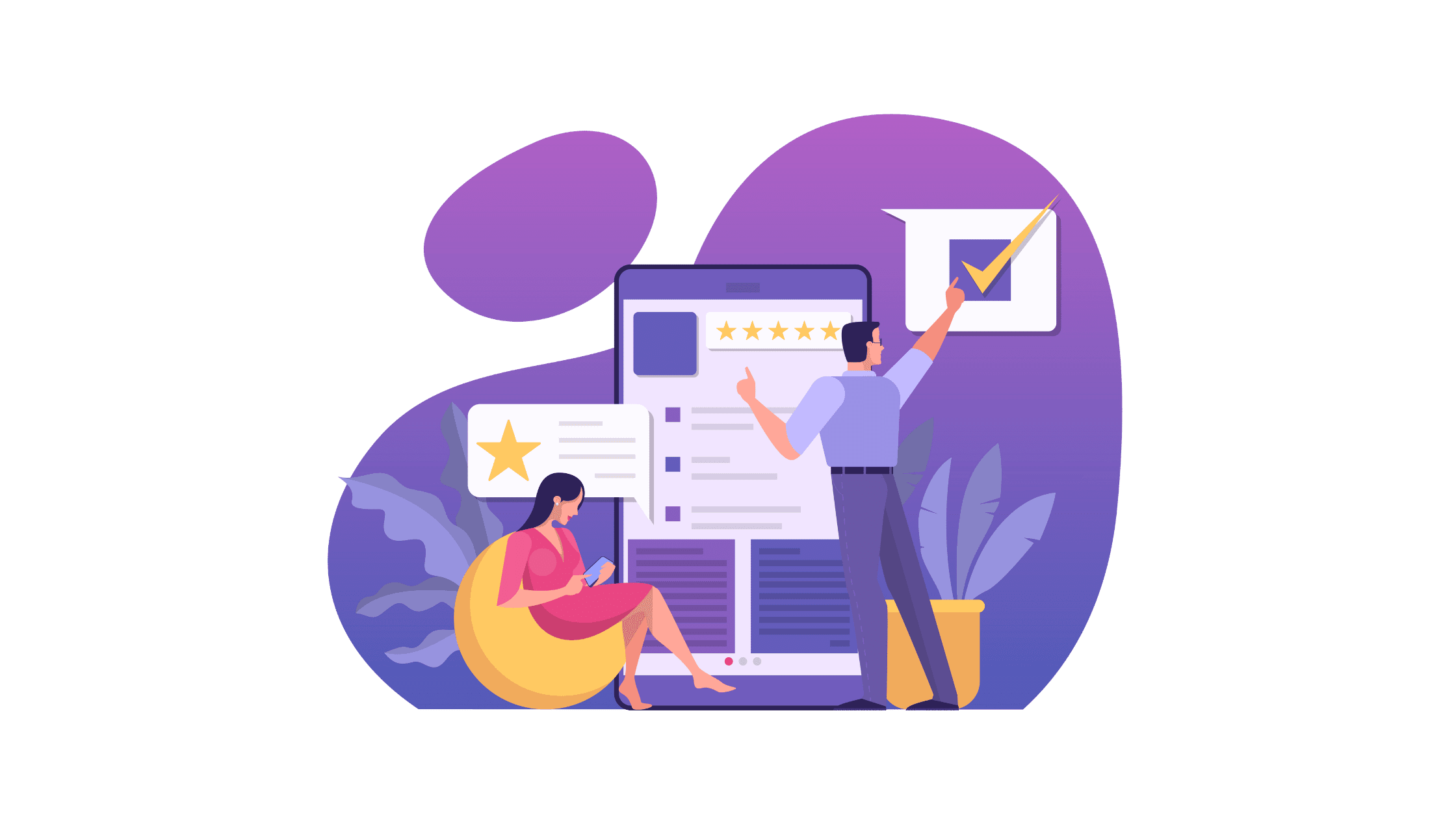 Over the years, Ezoic has developed a reputation for being a viable Google AdSense alternative. Numerous bloggers have shared Ezoic reviews reporting significant increases in their revenues after switching from AdSense. While reviews can be subjective, there are several standout features of Ezoic that many supposedly happy users keep pointing to.
Unlike some other platforms that dictate ad placement or are only suited to specific publishers, for example, Ezoic allows you to customize ads to suit your website setup and maximize user experience. You can organize and test ads for the desktop and mobile versions of your site, and even target different audience segments.
Another difference with Ezoic is that getting approved for the service is much quicker than some of the other popular display advertising networks. You can start a free trial and start placing ads right away. This is much different from AdSense or Monumetric, for example, which can take weeks or even months.
Ezoic also has a lower barrier to entry as it relates to monthly traffic. Some platforms require website owners to have at least 10,000 page views per month in order to be considered for website monetization through display ads. You can still sign up for Ezoic if you have not reached that threshold as yet.
In fact, Ezoic will provide additional features and educational resources to boost your growth potential if you have low traffic volume. This is a great perk for new bloggers who may be struggling with expanding their website reach and making money from their content.
Finally, Ezoic is one of the few companies of its kind (and one of the first) that employs the use of AI and machine learning to optimize the user experience. This helps to take the guesswork out of creating the right kind of content and how to use ads on your website.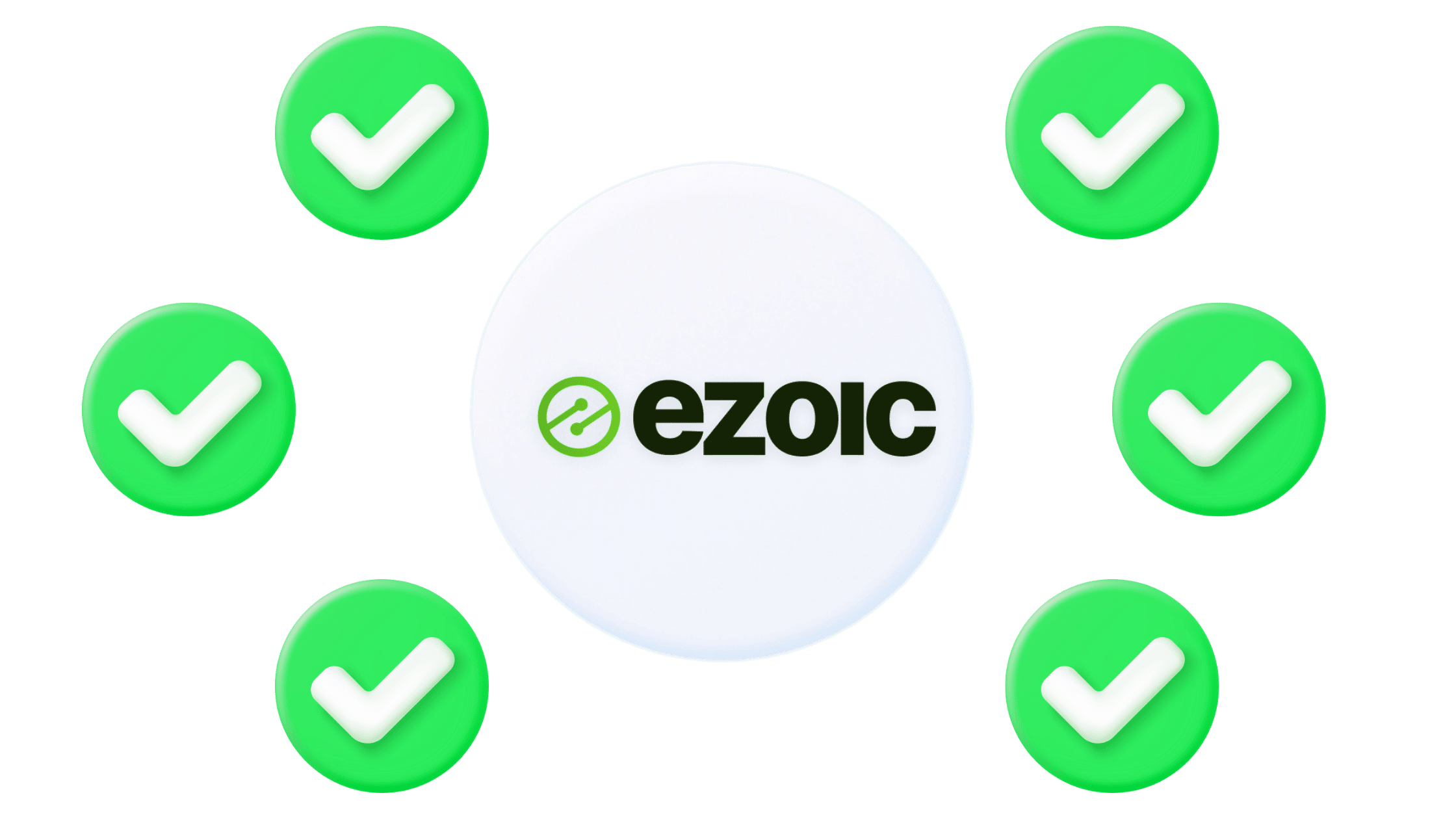 Setting up an Ezoic account is quick and mostly painless and does not require users to have any technical skills or experience. The process involves these three steps:
Create account:

You can visit the Ezoic website and sign up for a 30-day free trial. No credit card is needed and you won't be asked to join a contract. If your website has traffic of below 10,000 page views per month, you will automatically be referred to their "Access Now" program. Sites with 10,000 page views or more will be able to access advanced features. After selecting one, you will be asked to provide details such as website name and email address in order to create your account.
Website integration:

Once you have created your account, the next step is to integrate your website with the Ezoic platform. There are three different integration options available: switching your website nameservers over to Ezoic, giving Ezoic access to your Cloudflare account (if using Cloudflare), or installing the associated WordPress plugin. While the integration process for all three is relatively easy to follow, Ezoic does offer live, 24-hour customer support every day to help with any issue users might encounter.
Customize features:

Depending on which Ezoic program you are set up on, you will get access to some or all features. Either way, you will be able to configure all the possible settings available to you in order to get the best results. In addition, you can try out the advanced testing features to test out different kinds of ads on your website and collect results for comparison.
Top Ezoic Features
Ezoic offers a range of features that you can use to boost your website's earning power. Below are the main ones to look out for:
Content performance metrics using big data
When you sign up for Ezoic, its machine learning technology will scan your website and measure the performance of your content based on several categories. Specifically, the service uses big data analytics to analyze and measure things like which pages are top performing, what content categories are the most popular, best performing articles by word count, and which authors get the best results (if you have multiple authors). Based on the findings, you will get a solid idea on how to optimize your content strategy accordingly and simultaneously improve your chances to earn more revenue.
Ad testing tool
One of the most useful features on Ezoic, the ad testing tool allows you to balance ad placement with user experience. It uses artificial intelligence to try out hundreds, thousands, or even millions of ad combinations. The test parameters can be based on the location, device, browser, time of day, traffic source, and even screen size of your website audience members.
The Ezoic ad tester will change ad orientation, size, color, etc. across various ad networks. In the end, its goal is to deliver the most optimal ad experience for more clicks and revenues. To get the most out of the Ezoic ad testing tool, you can use the associated Chrome browser extension to place and configure ads on different pages of your website.
Ezoic Leap
With the emphasis on improving user experience, Ezoic offers a unique resource called Leap which automatically optimizes website performance. The tool is based on Google's Core Web Vitals system, which includes website speed and user experience as ranking factors. Leap pays attention to the main pillars of Core Web Vitals – Largest Contentful Paint (LCP), Cumulative Layout Shift (CLS), and First Input Delay (FID) – to ensure you end up with a website that is fast and delivers the best browsing experience for your visitors.
Website layout tester
Another feature that is geared towards helping users deliver the best experience for their website visitors is Ezoic's website layout tester. The tool literally allows you to try out a variety of website layouts from its themes library. It also enables playing around with different website elements and sections, as well as mobile configurations. You can then choose the layout that promises the best of both worlds in terms of excellent user experience and revenue earning potential.
Mediation app
If you have accounts with other ad networks such as Google AdSense or Media.net, the Mediation app will connect them to your Ezoic program. At the same time, it will scan all the networks to find the best-performing ads and display them on your website in a bid to maximize ad revenues.
Ezoic video player
Video content is an increasingly essential component for publishers who are looking to boost traffic and increase advertising revenues. With that in mind, Ezoic offers a video player tool that you can use to host your own video content. The resource also comes with built-in monetization, so you can turn your video content into earnings.
By now, you must be wondering, "how much does it cost to use Ezoic?" The platform does offer several different pricing options, and you can essentially use its services without paying anything upfront.
The vast majority of Ezoic clients use the platform for website monetization. All ad monetization plans allow you to start out with a 30-day free trial, without the need for a credit card or contractual commitment. After that, you can opt for one of these programs:
Ad-funded plan: At the end of your free 30-day trial, Ezoic will claim all revenue from one of the ads displayed on your website.
10% revenue share: Ezoic will take 10% of all revenues earned by the ads placed on your website.
Ezoic Pro: Ezoic offers a contractual tier called Ezoic Pro for non-monetization clients who simply want to optimize their websites for traffic and audience growth. This is a subscription plan that starts at $5.99 per month and comes with varying levels of accessibility and features.
In addition to the programs above, Ezoic often invites selected website owners to enroll in one of the following:
Ezoic Premium: This is an invitation-only service for clients that meet certain traffic and revenue-earning criteria. With this option, Ezoic works out a plan, which sees clients paying a monthly subscription fee while keeping 100% of revenues earned from ads.
Ezoic VIP: This is also an invitation-only program directed towards existing Ezoic customers who have built up large audiences. The idea is to give these publishers the best package deals personalized to their websites.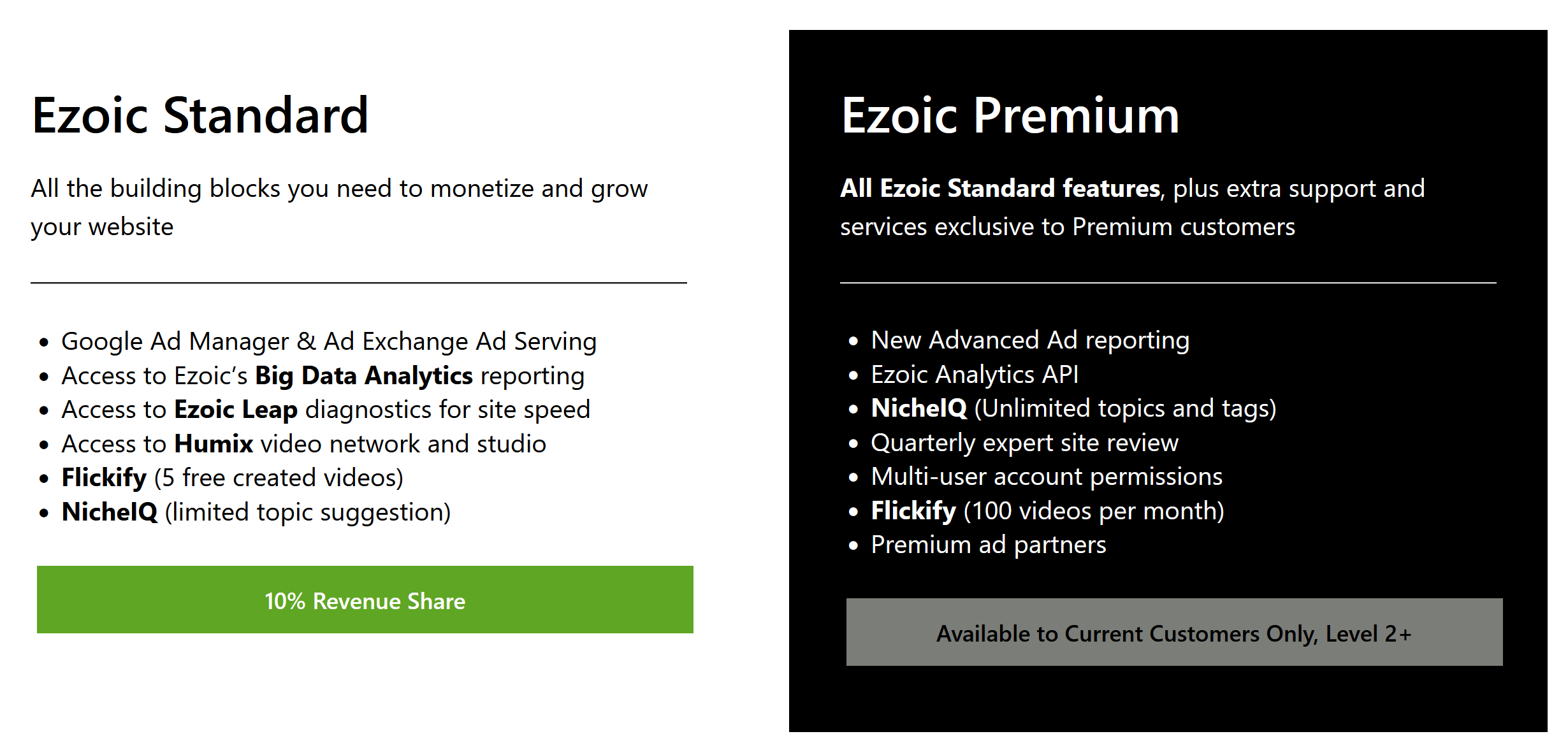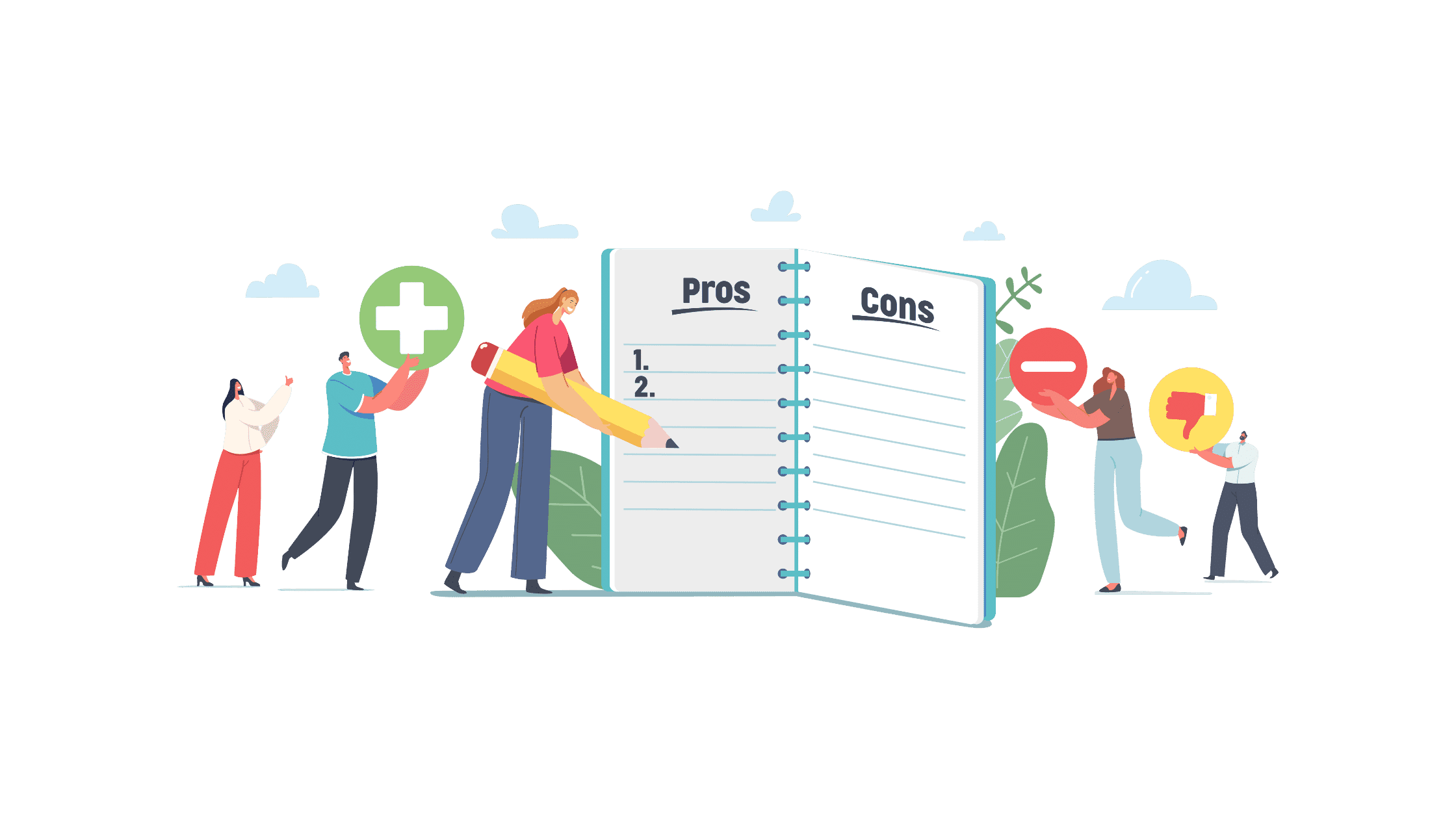 The decision of whether or not to use Ezoic comes down to looking at the good and not so good.
Ezoic Pros
Full website control:

As mentioned earlier, Ezoic allows website owners to maintain full control over the ad experience on their websites. Although the platform offers tools to customize your website and ads, you ultimately get to decide where the ads are placed, how many ads, the type of ads, website template and layout, etc.
No upfront costs:

You can get started with Ezoic on a free trial, plus choose to split revenues afterwards, all without having to pay a signup fee or enter into a contract.
Advertising network variety:

Ezoic does not operate as a standalone advertising tool. Instead, it connects with a wide variety of advertising networks to find the best ads for your website and audience preferences. That way, you have the highest probability to earn from ad monetization.
Mobile-ready:

With more people using mobile devices to access the web, Ezoic ensures your website and ad experience are as mobile-friendly as possible. Regardless of device, Android or iOS, your website visitors will be able to browse seamlessly.
Reported higher earnings:

Some reviewers have reported that their earnings increased by up to 10 times more after switching from other ad networks such as Google AdSense.
Responsive support:

Users can get access to 24-hour support via email any day of the week. Some reviews have noted getting a response promptly anywhere from a few minutes to a few hours.
Ezoic Cons
No live chat:

While Ezoic's customer support tends to get high marks for being responsive, some users have lamented the lack of a live chat option.
Integration challenges:

While Ezoic does offer step by step instructions on the three different ways to integrate your website with its platform, it can be challenging for some users. This is especially true for the option to switch nameservers.
Not the greatest user interface:

While Ezoic helps its customers to deliver the best user experience, its own user interface is felt by many to not be the most user-friendly.
Deciding whether Ezoic is right for you depends on your monetization goals and your current situation. That being said, the revenue earning potential and ease of use are more than enough reasons to consider including Ezoic in your blog monetization strategy.