How to Create a Neon Text Effect in Canva

Disclosure: Some of the links below are affiliate links, meaning that at no additional cost to you, I will receive a commission if you click through and make a purchase. For more information, read our full affiliate disclosure here.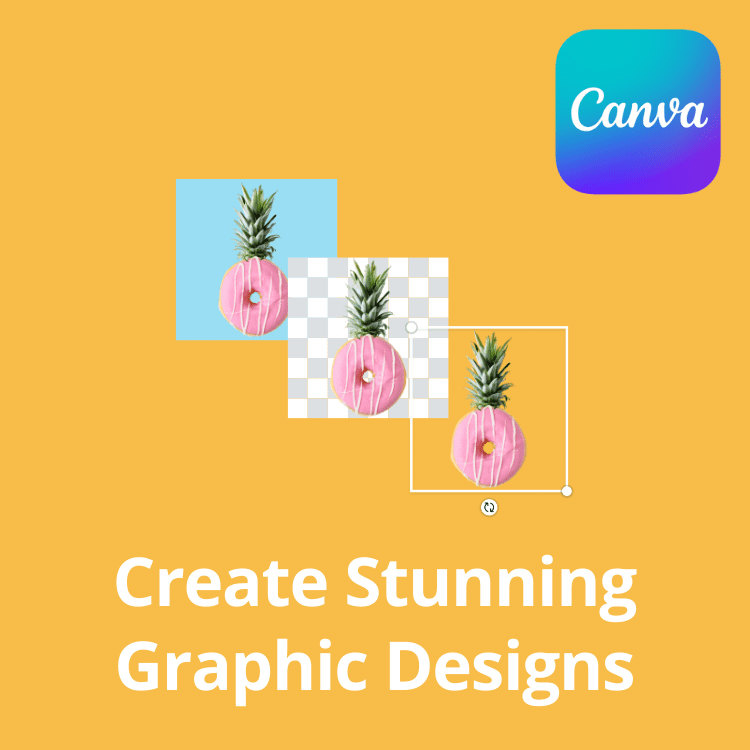 If you don't already have Canva, try it for free! Canva makes it ridiculously simple to create blog banners, edit photos, and design social media marketing content. It is also one of the few blogging tools that I use on a daily basis.
CASEY BOTTICELLO
Founder, Blogging Guide
A neon text effect is created when you customize text so that the outer portion of text is blurred so that it creates the illusion of glowing (similar to a neon light). Light-up neon type is fantastic for adding nighttime glamour or a moody 1980s feel to your designs. This sort of text effect would look great on a poster or event flyer, and it's so easy to do! This tutorial will show you how to create a neon text effect in Canva.
How to Create a Neon Text Effect in Canva



1. Add Text to Canva Design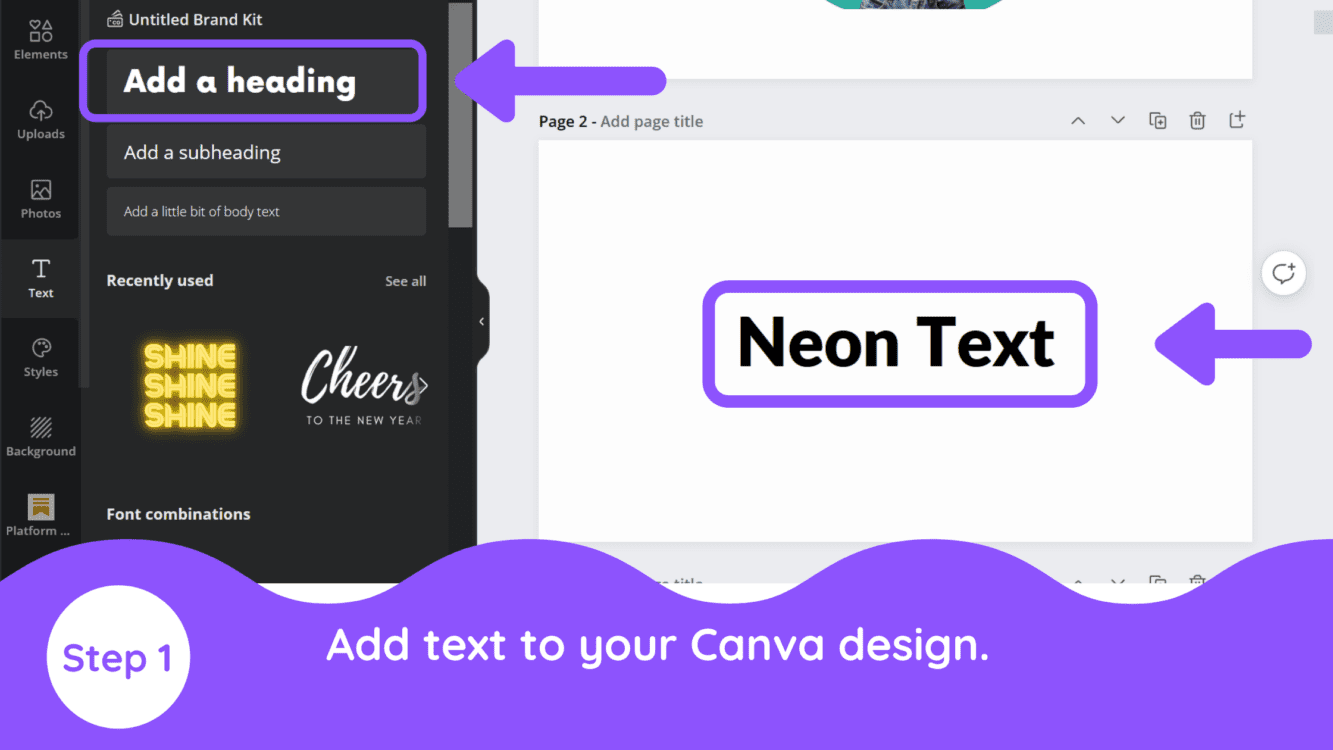 The first step in creating neon text is to add standard text to your Canva design.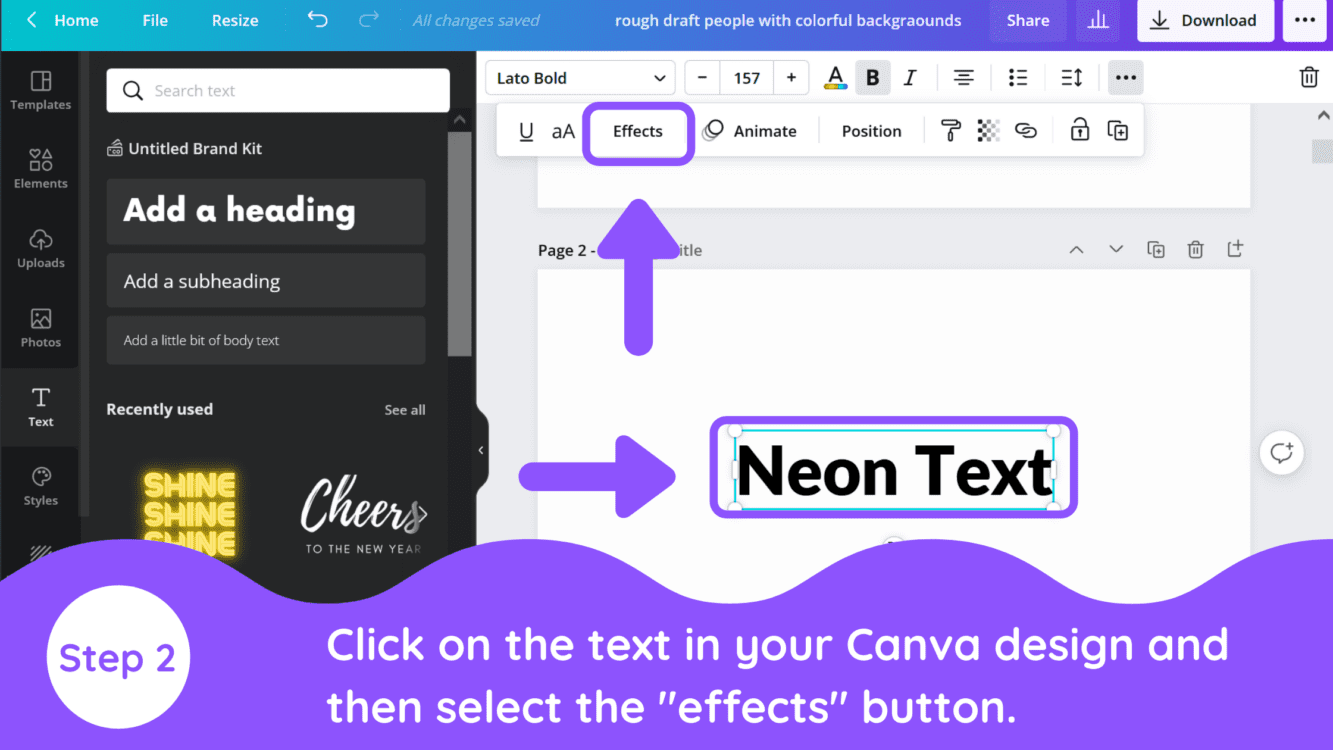 Next, click on the effects button from the top toolbar.

3. Select the Neon Text Effect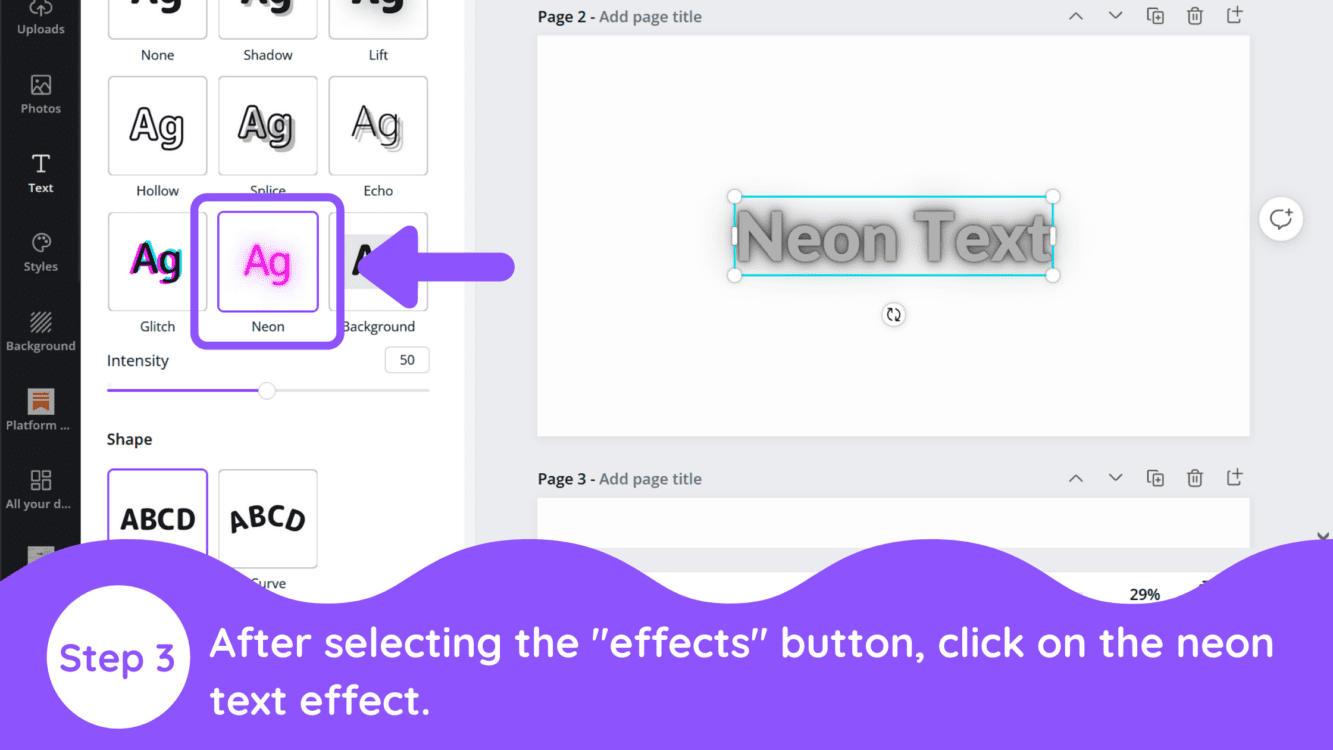 Once you click on the effects button, select the neon text effect to create a neon effect.

4. Increase the Intensity of the Neon Effect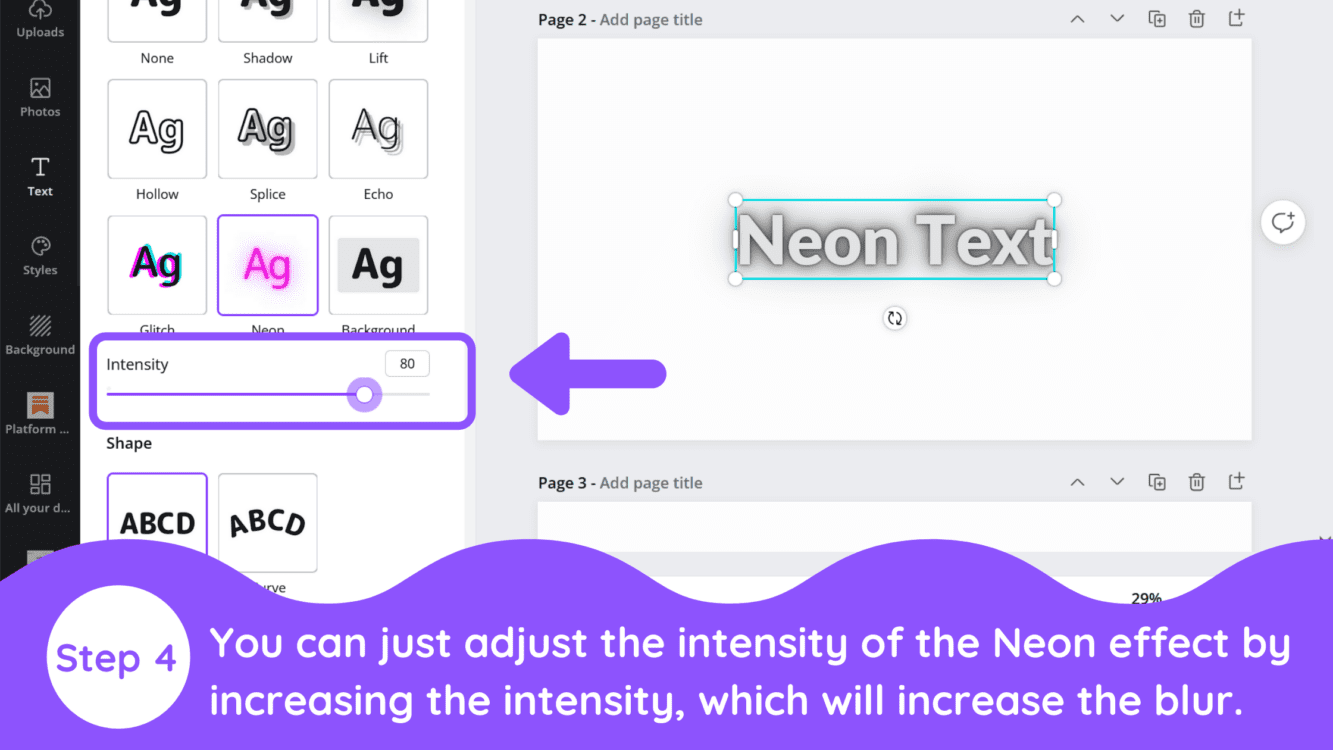 The next step is optional, but can improve your neon effect. You can increase the intensity of the Neon effect by increasing the intensity (above 50), which will increase the blur effect.
5. Remove White Shape Background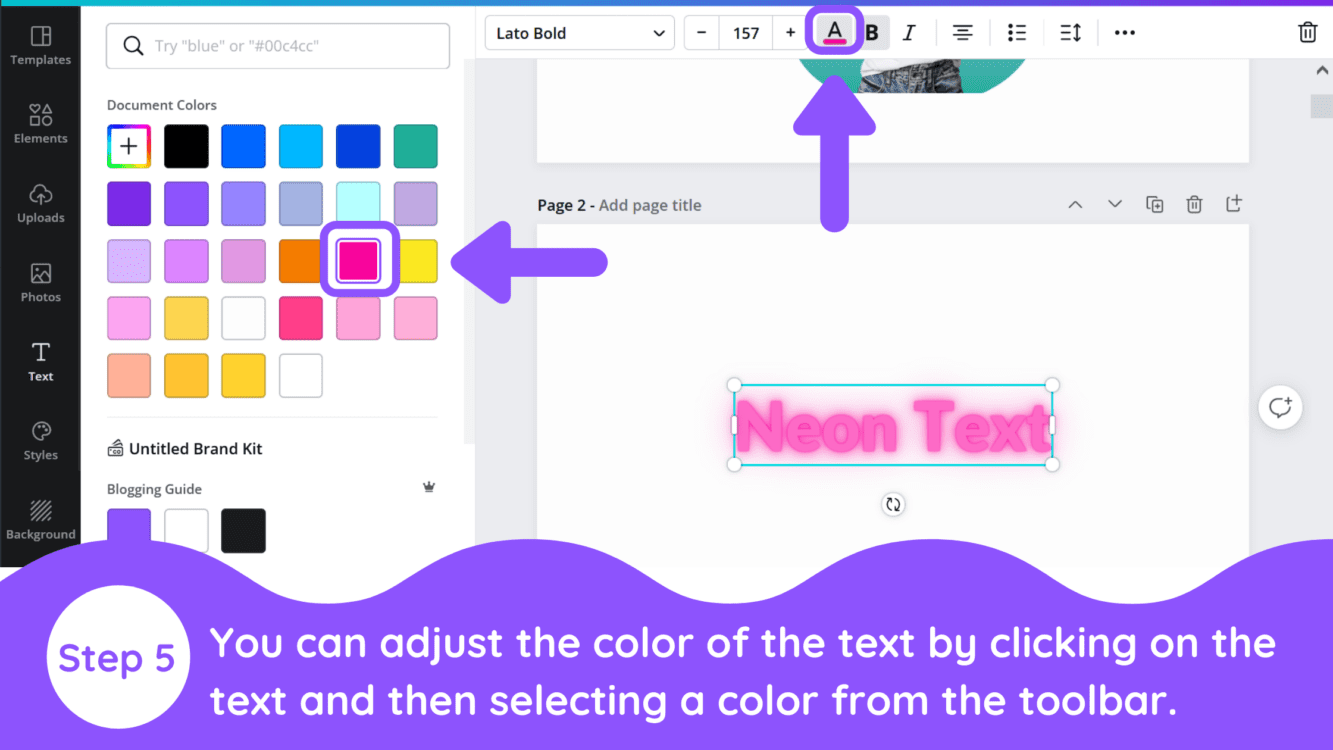 The last step is to adjust the color of the text by clicking on the text and then selecting a color from the toolbar.
There you have it! I hope you found this tutorial on how to create a neon text effect in Canva! If you want more inspiration, why not check out our other articles on Canva tutorials.
Canva is an amazing graphic design tool, and I hope you found this tutorial useful! If you are interested in trying Canva Pro for free, click here. Below are several related Canva articles, tutorials, and guides that you might find useful.