How To Optimize Blog Content For Voice Search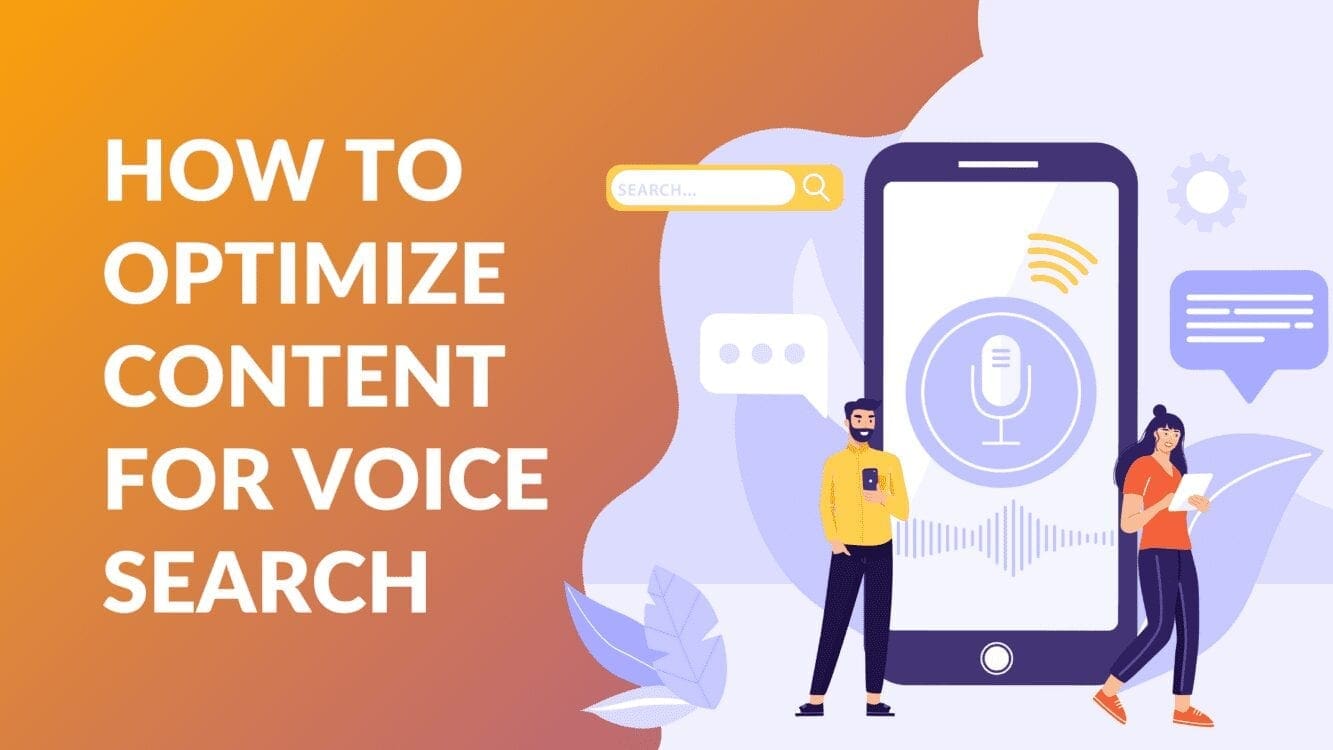 Disclosure: Some of the links below are affiliate links, meaning that at no additional cost to you, I will receive a commission if you click through and make a purchase. For more information, read our full affiliate disclosure here.
Voice search is on the rise in the United States and around the world. The convenience of speaking to your smart device and getting answers immediately is useful for an increasing number of consumers.
And with the widespread adoption of dedicated voice controlled devices, like Google Home and Amazon Echo, voice search will only continue to rise. 
If you want to capture a portion of voice search traffic, you need to optimize your content for voice search. 
And while typed and voiced searches produce similar results, optimizing for each is different. Here we'll discuss the importance of voice search and some important ways you can begin optimizing for it.
Why Bother Optimizing for Voice Search

The popularity of voice search is on the rise. Here are a few pertinent statistics:
While this data applies predominantly to the traditional smartphone, it's important to note that smart devices such as Google Home, Apple Home Pod, and Amazon Echo are on the rise. Over 49% of users on these devices state that voice search is necessary. What's more: 72% of people with devices capable of voice search state that these devices are part of their daily routine.
Voice search isn't going anywhere, and is only going to increase in the coming years. If you don't optimize your content for voice search, you're going to get left behind. 
How to Properly Optimize Your Content for Voice Search

1. Write for the Featured Snippet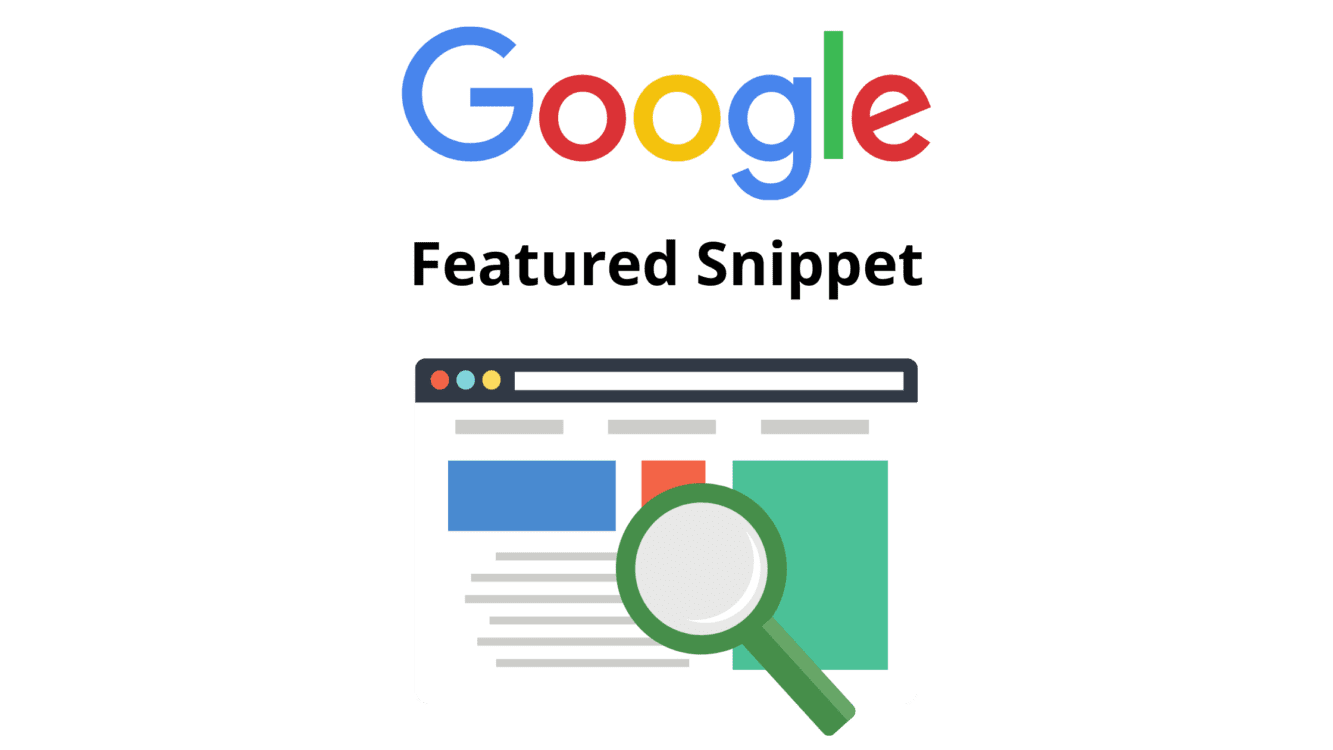 The featured snippet is a portion of text from a page that Google shows directly in the search results, usually in response to a question. It turns out that when it comes to voice search, more than 40% of voice search results come directly from the featured snippet. 
So how do you write for the featured snippet? One of the best ways to do it is to directly answer specific questions, usually with the question formatted as a header and the answer directly below the header.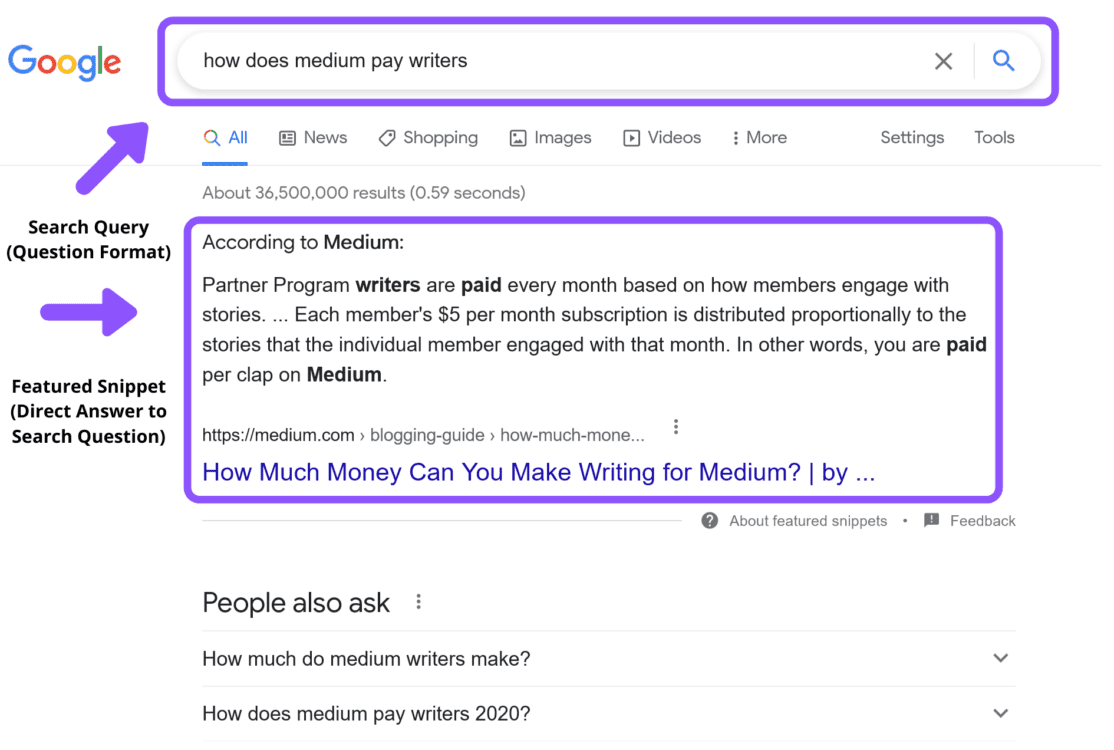 When formatted this way, Google is able to quickly identify both the question and answer and is more likely to use it in the featured snippet. 
As you create your content, look for opportunities to optimize for the featured snippet.
2. Appeal to Local Search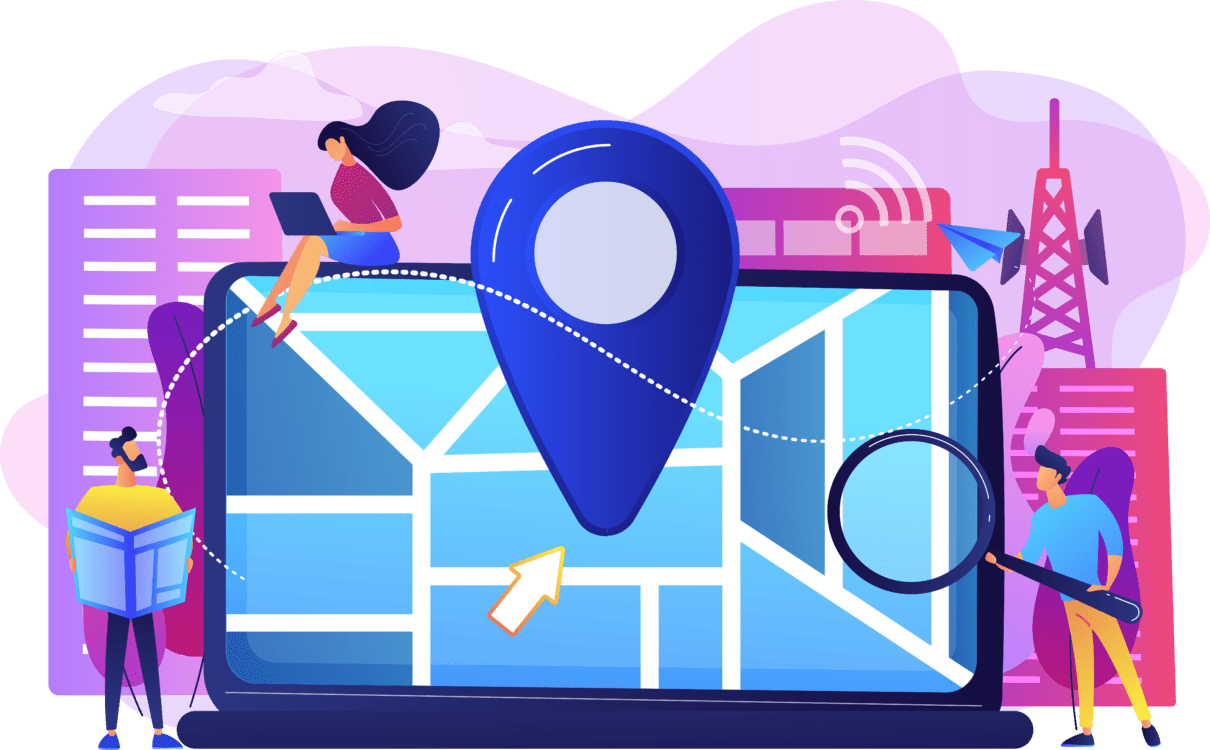 Remember, most people use voice searches for local information. While this doesn't apply to all sites, if you're a local business of any kind, make sure your website is fully up-to-date on relevant information. This includes hours, location, or any other information pertinent to your in-store location.
You can also begin creating informative blog content that caters to your local area. If you're a florist based in Miami, Florida, you can write content such as: "the best florist in Florida."
Besides using Google My Business (more on that next), you want to make sure you're indexed on other online local business sites such as Yellow Book, Apple Maps, and Yelp.
Further, you'll want to optimize your meta description, title tags, URL, and headers to help your site appear in local search results (although, these are important for SEO more broadly).

3. Use Google my Business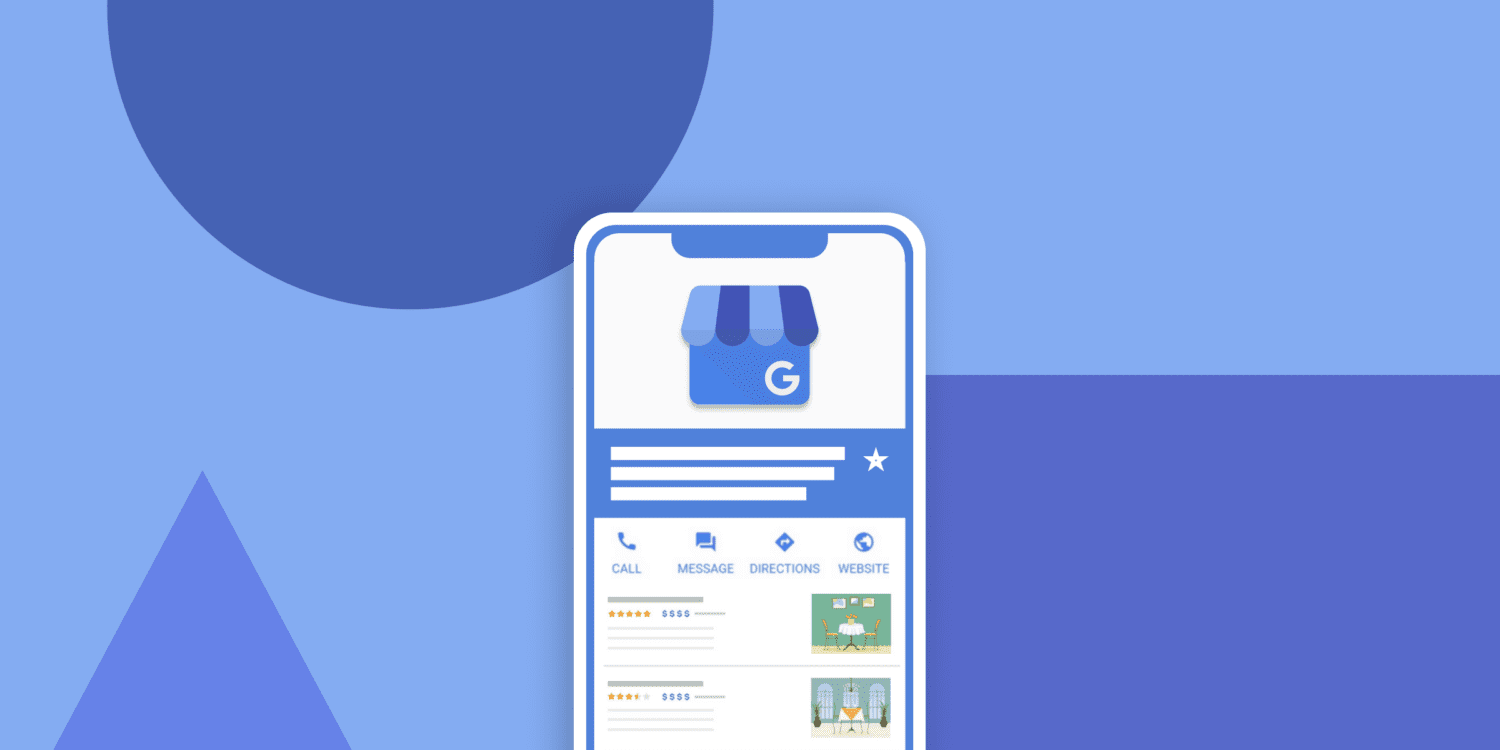 As part of the "localization" of your site, you'll want to claim and/or update your Google My Business (GMB) listing. 
According to Bright Local, the average business using GMB receives 1,009 customer searches every month. Further, only 16% of these are direct searches, while the remaining 84% come from discovery queries.
GMB is free and easy to use. It means your business will list on both Google Search and Google Maps. Your listing will look something like this: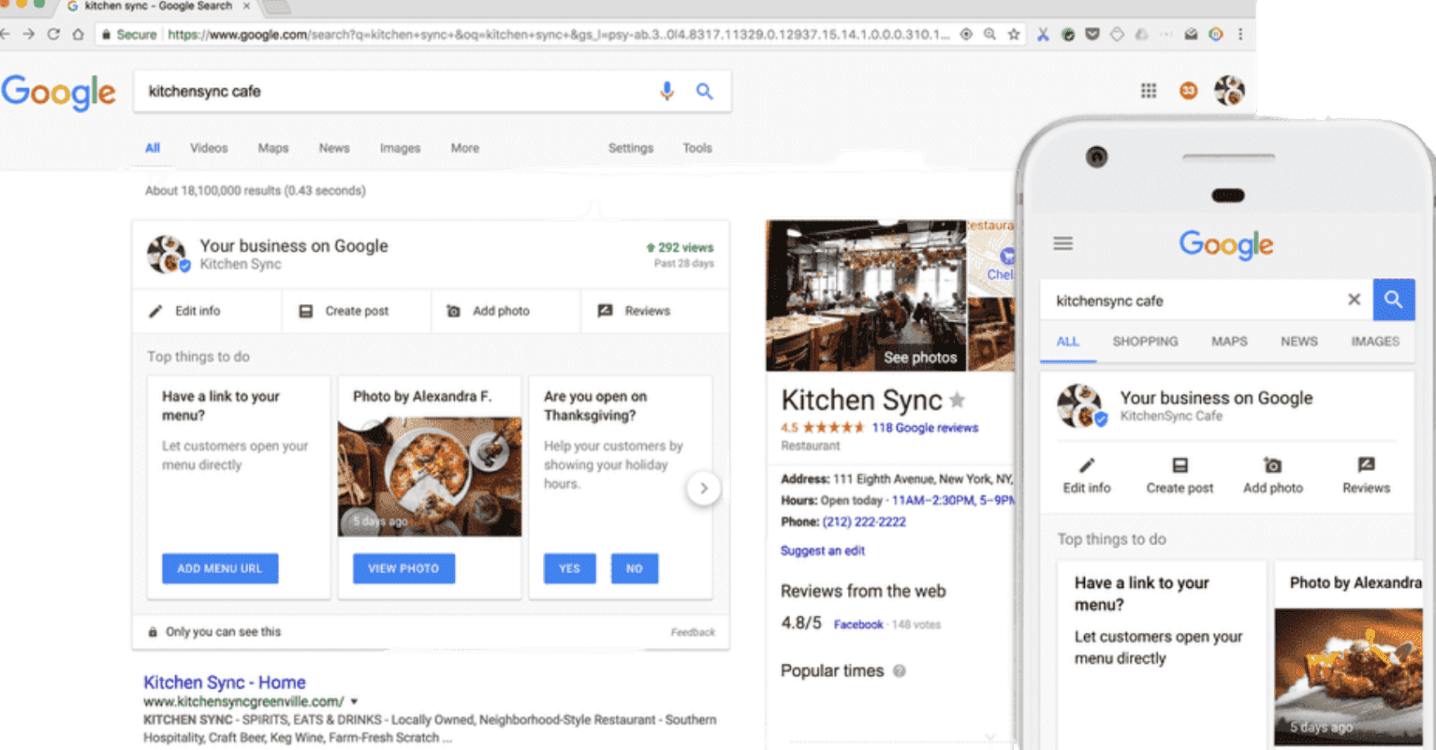 Notice how all your localized information is included, from hours to address to a phone number. The eye-catching images at the top and high reviews can help attract searchers' attention. 
As much as possible, encourage patrons to leave honest reviews and do your best to acquire 5-star ones. One study by Whitepsark found that 15.44% of how Google ranks businesses is by reviews.
4. Select Long-Tail Keywords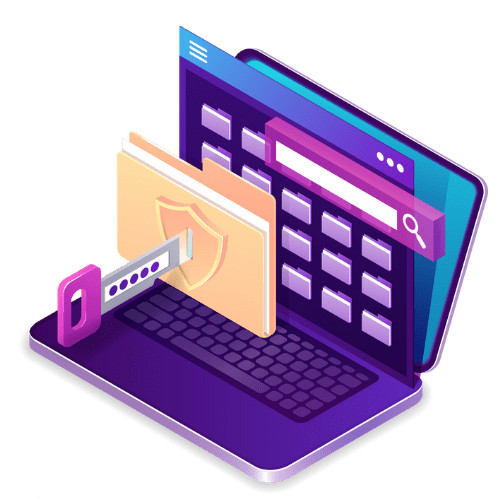 70% of searches are long-tail keywords, so their importance can't be understated. And, one important fact regarding voice queries is that they're often longer than their text counterparts. 
Consider common phrases people use when speaking and build content around that. Keep keywords conversational and as close to natural speech as possible.
Ask yourself the types of questions people would ask that would lead them to your brand. If you're a coffee shop in San Francisco, California, one question might be: "what's the cost of a small coffee in San Francisco?"
If you aren't sure how to find these long-tail keywords, don't worry! It's simple.
Google autocomplete suggestions are an excellent place to start. If you begin typing a query into Google, it populates some of the most common searches. Here's an example: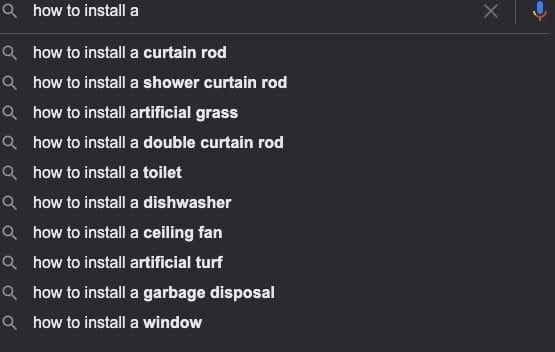 You can also try something similar with Youtube.
Queries such as "how to install a curtain rod" and "how to install a toilet" are long-tail keywords that can be easily written for SEO.
You can also use tools such as SEMRush and Neil Patel's Ubersuggest to brainstorm the best long-tail keywords for your voice search optimization.
5. Find Question Based Keywords
Since voice searches are often direct questions, you'll want to use these keywords as best you can. Think in terms of who, what, why, how, and when. 
To find these question-based searches, look at the related searches section at the bottom of the Google page for a certain keyword (in the below example, "how to install a curtain rod" was used).
Another good tool is Answer The Public, which allows you to enter a keyword and then it provides you with dozens of potential questions to answer based on that keyword. For example, if you type in "content marketing", this is what you get:

Another good tool is Answer The Public, which allows you to enter a keyword and then it provides you with dozens of potential questions to answer based on that keyword. For example, if you type in "content marketing", this is what you get: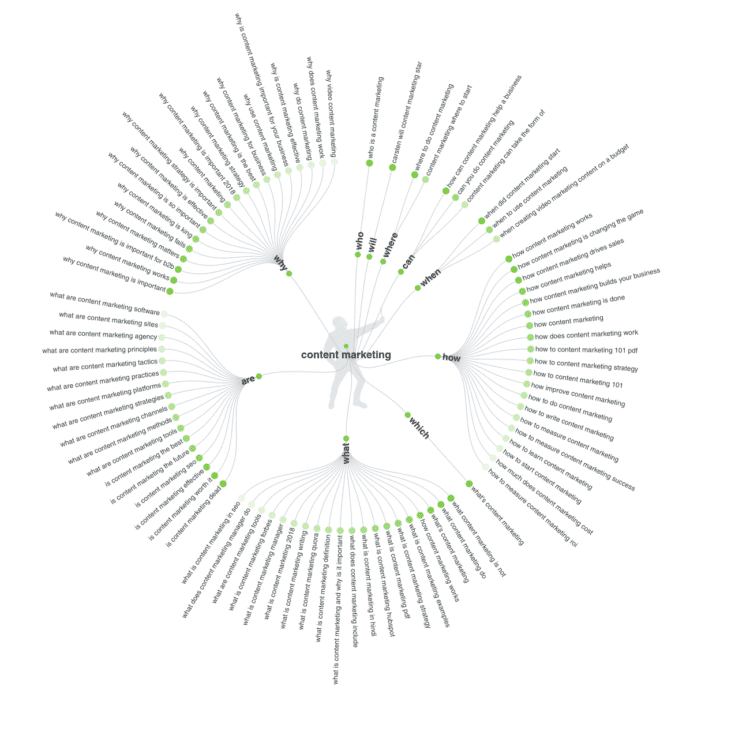 Your FAQs should be conversational and not formal. This factors into the selection of long-tail keywords as you consider what questions people ask about your brand or offerings. Do your best to answer these questions thoroughly and honestly in your well-structured FAQ section. And as we noted above, this is a good way to get the featured snippet in search results. 
If you aren't sure what tone to take with your FAQs, browse your competitors' sites and your own reviews. These are likely to use appropriate and relevant language.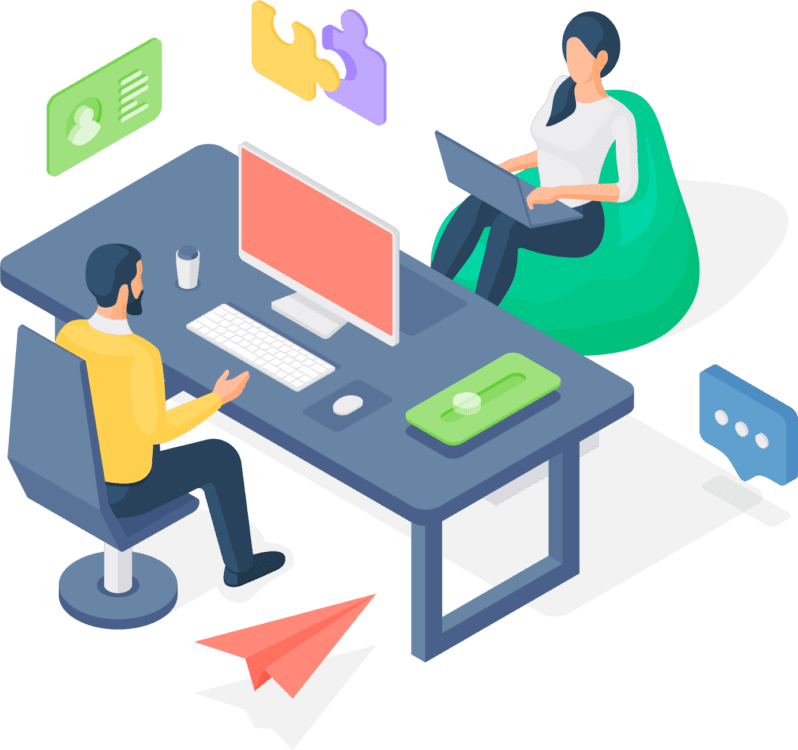 Since 41% of users view interacting with a virtual voice assistant (think Siri, Alexa, or Google) the same as talking with a friend, they're going to be far more conversational than with text-based searches. 
The hallmark of more conversational queries includes those long-tail keywords we discussed above. It also includes idioms and speaking patterns; more on that below.
Here are some ways you can make your content conversational and rank higher for voice search:
Be a storyteller. Although informative content is a must, purely fact-based content doesn't grab attention like stories do. Where possible, center your content around a compelling story such as success, failure, mistakes, lessons learned, and more.
Be comprehensive. Talk to your audience like you would a friend and write better content than the current top search results. Cover all information and questions on the topic that you can. 
Know your audience. Your content can be the most comprehensive out there, but if it doesn't compel your target audience, it won't convert. Brainstorm your target audience and understand their needs and pain points; create content around that.
Focus on long-form content. Generally speaking, the longer the content, the better it ranks. For your most critical keywords, aim for blog posts of at least 2,000 words, if not longer. However, make sure these words are informative and aren't fluff.

Be appealing. Use pictures, graphs, quotes, videos, and anything else you can think of to engage your audience. Posts with images tend to do far better. You can use software like Canva to create basic but engaging graphics.
8. Remember Idioms and Speaking Patterns
People's speaking patterns and the idioms they use vary by region, industry, and culture. Your marketing team will need to do effective research into the language used by your target audience so this can be built into your searches.
While focus keywords for text-based queries may not change that much across dialects, the same can't be said for voice search.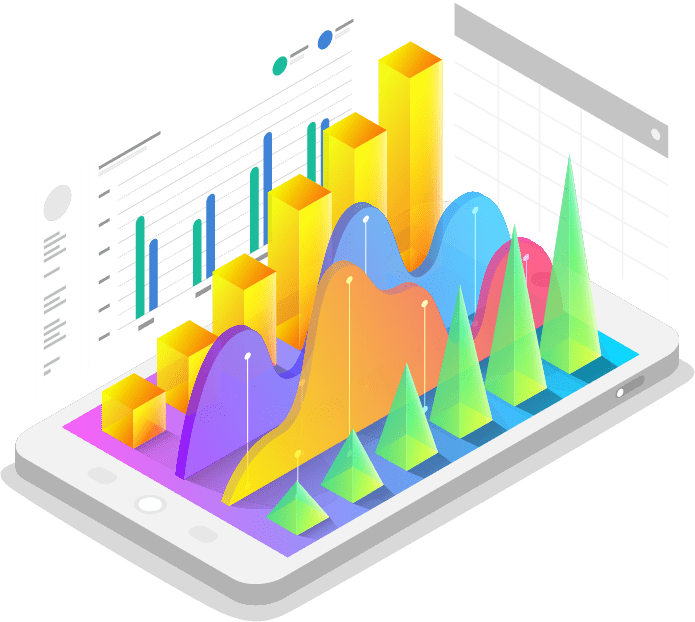 The majority of voice searches are conducted on mobile devices, so your site must be mobile-friendly. Additionally, 56% of website traffic comes from mobile devices. 
Given the rise in popularity of mobile devices, Google now uses mobile-first indexing, meaning the mobile version of your site is what gives its context and determines how it's ranked. 
To make your site mobile-friendly, make sure it's formatted correctly on mobile devices. It also needs to have more prominent CTA buttons and larger text. Many WordPress themes are mobile-friendly, and WordPress offers plugins (such as WP Touch) to turn your site into a mobile-responsive one.
You'll also want to avoid Flash when optimizing for mobile. Most major web browsers, such as Chrome, Safari, and Firefox, no longer support it as of December 30, 2020. 
Lastly, enable accelerated mobile pages (AMP), since it's designed to speed up the load times of mobile sites. It compresses site data and creates loading processes that are four times faster. This positively impacts your ranking on Google, as Google displays AMP sites with their own lightning symbol, and users often look for this as an indication of quicker speeds.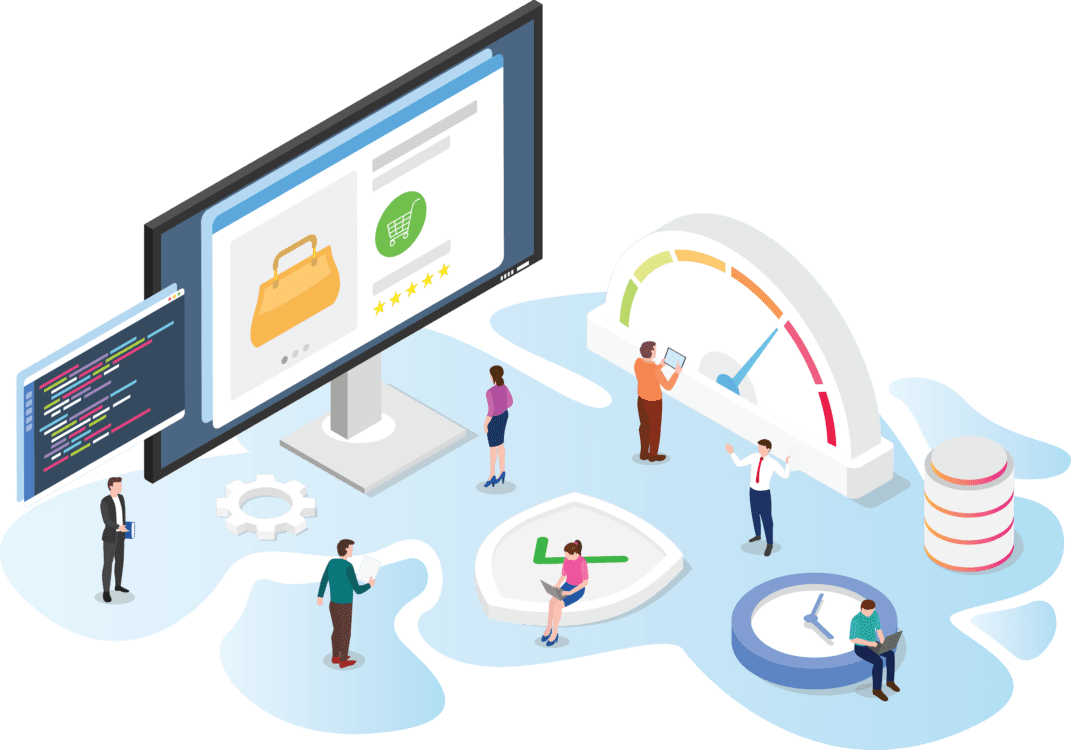 Even if you don't use AMP pages, it's critical that you optimize your pages for speed. Google wants to deliver voice search results fast, which means they favor faster websites. After all, if someone has to wait a long time for the results of a voice search, they'll get frustrated and be less likely to use it in the future. 
The faster your site, the better the chances of you ranking for voice searches. To see how your pages are performing in terms of speed, go to the Google Search Console and look at the Core Web Vitals section. It will show you how specific pages are performing, as well as give you ways to improve them.
11. Be Clear and Easy to Understand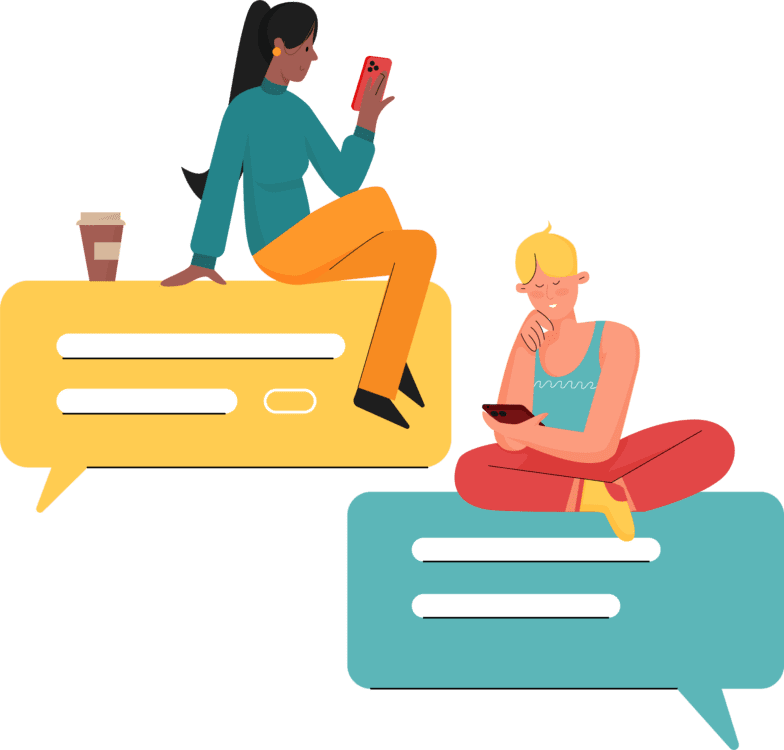 Especially in a mobile-first world, marketers need to make their copy concise. Using simple language ensures people glean the information they need in a few seconds; it also helps ensure your content is more skimmable.
Avoid complicated words and sentences. Use short sentences where you can. Remember, voice search results tend to be concise and straight to the point. If you want to capture voice search traffic, your content also needs to be concise.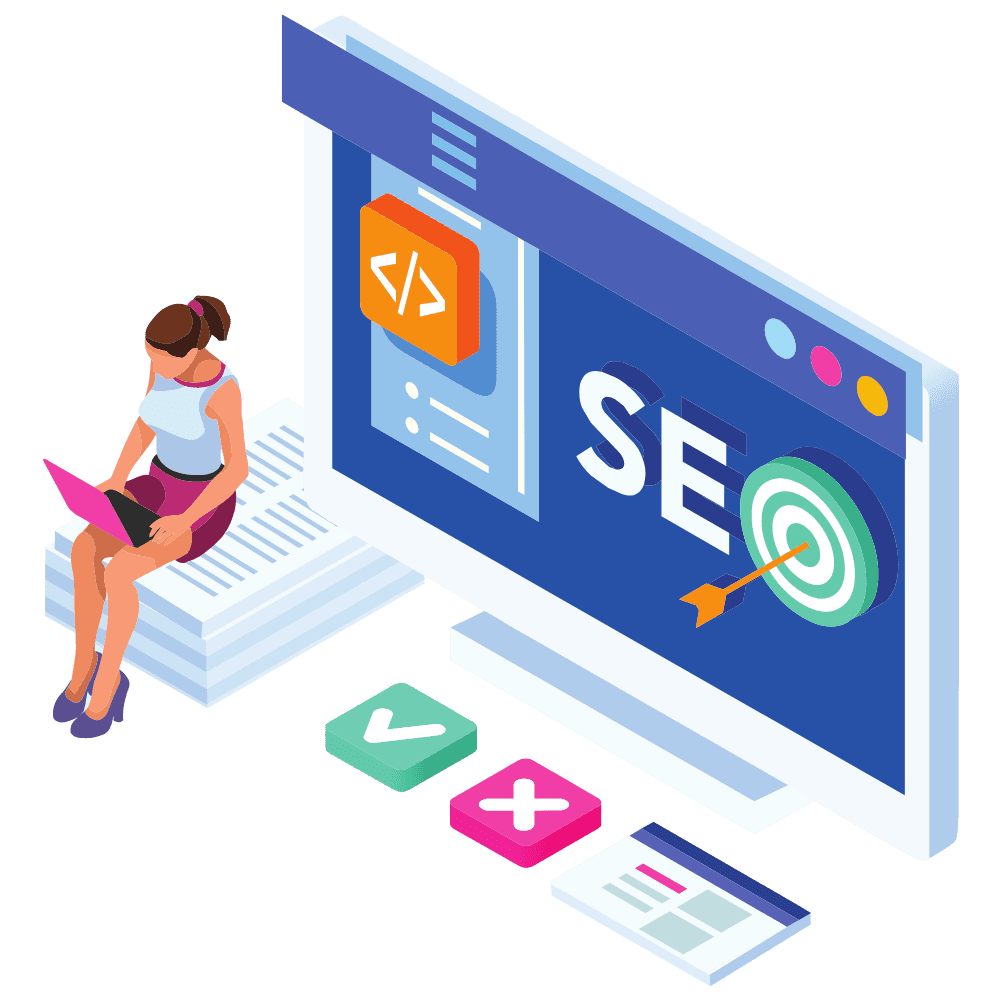 When people do voice searches, they often use basic keywords. They'll ask simple questions such as: "when does [X restaurant] open tomorrow?" They don't go into detail, as their software won't recognize a query that's overly complicated. 
Thus, while you want to focus on long-tail keywords, remember that these are for voice search. Choose the ones that are the most simple, as these are the ones voice searchers will use. When brainstorming which keywords to use, avoid the ones that get into nitty-gritty specifics.
Voice search is on the rise, with the popularity of smart home devices growing. While it remains important to optimize your site for traditional text-based queries, you also want to optimize for voice search.
Optimizing for voice queries means using long-tail keywords, making sure local information is provided, making your site mobile-friendly, using a conversational tone, understanding different idioms and speech patterns, and more.
Once you get started, optimizing for voice search is easier than you think. The results will speak for themselves.