How to Structure The Perfect Blog Post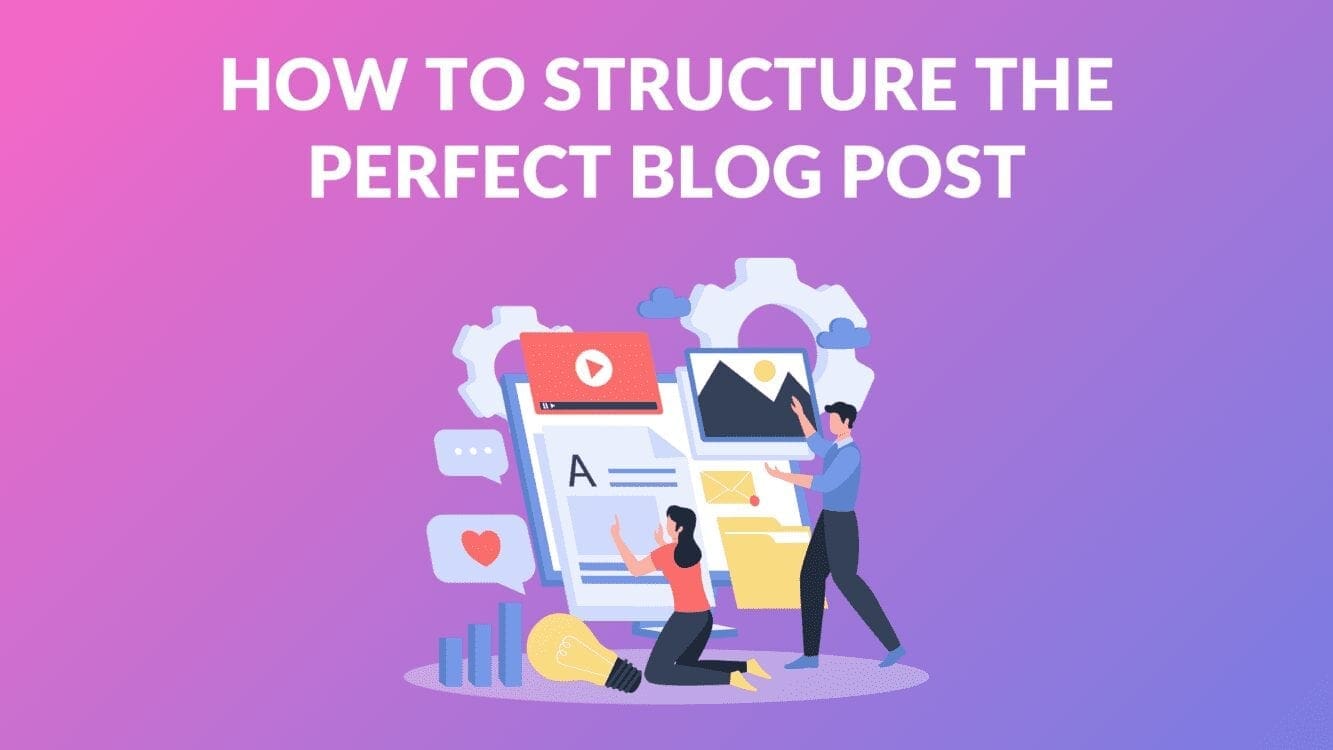 Disclosure: Some of the links below are affiliate links, meaning that at no additional cost to you, I will receive a commission if you click through and make a purchase. Read our full affiliate disclosure here.
Writing a blog post can be a tricky task. There's much more to it than simply putting together a good piece of writing and hoping someone will read it. From title to tone, pictures to punctuation, a good blog post needs to be built on one critical element – structure.
How you craft your blog relies on building a structure that gets your message across, appeals to the reader, and keeps them interested. Blogging requires the knowledge of how to structure the perfect blog post.
The structure of the post relates to how you're going to construct your content. From the headline to your references and citations, how you compile and present your information can make or break the quality of the content.
Blogs need to be well-planned and easy to read, flowing from one idea to the next without confusing or frustrating the reader. The structure of the post plays a significant role in SEO, and a poorly assembled piece will see very little search engine traffic.
In this article, we examine how to structure the perfect blog post and discuss the various sections, elements, and tips that will have your post up and running in no time.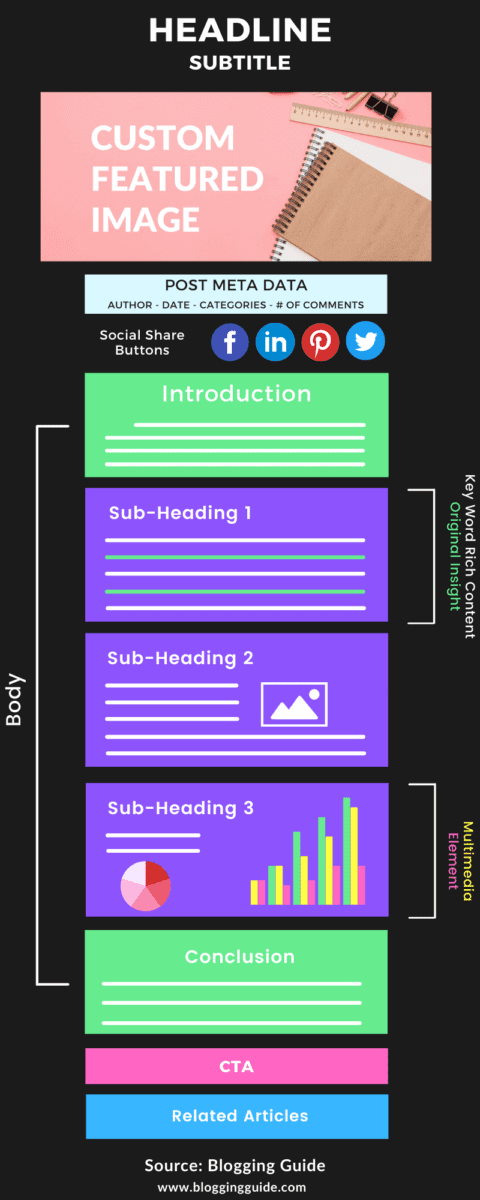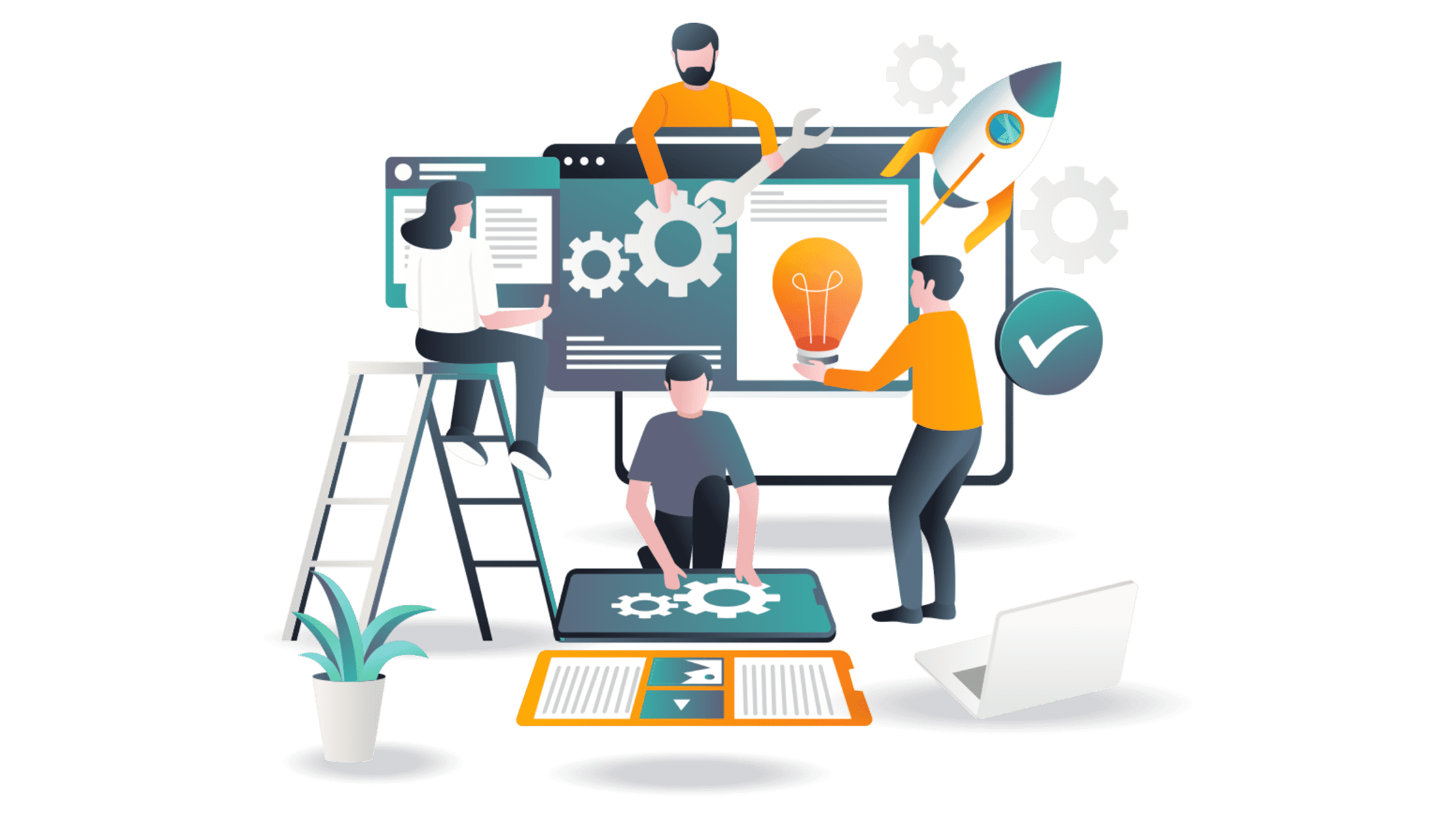 The very first thing your audience will see is the title of your blog post. This is the page's main headline and is a critically important first step in putting together a post that works.
Headlines tell the reader, in an instant, what they're about to read. In the space of a moment, the reader must formulate an idea of what the blog is about. In short, your headline needs to be brief, rich, and descriptive without boring or misleading the audience.
Begin by considering the actual content and tone of the post and try to express this through your headline. Use words and phrases that your audience can relate to, be as concise as possible, and remember to take SEO into account by including critical keywords and phrases.
Tip: Asking questions and using numbers or statistics in headlines has been shown to boost engagement and traffic.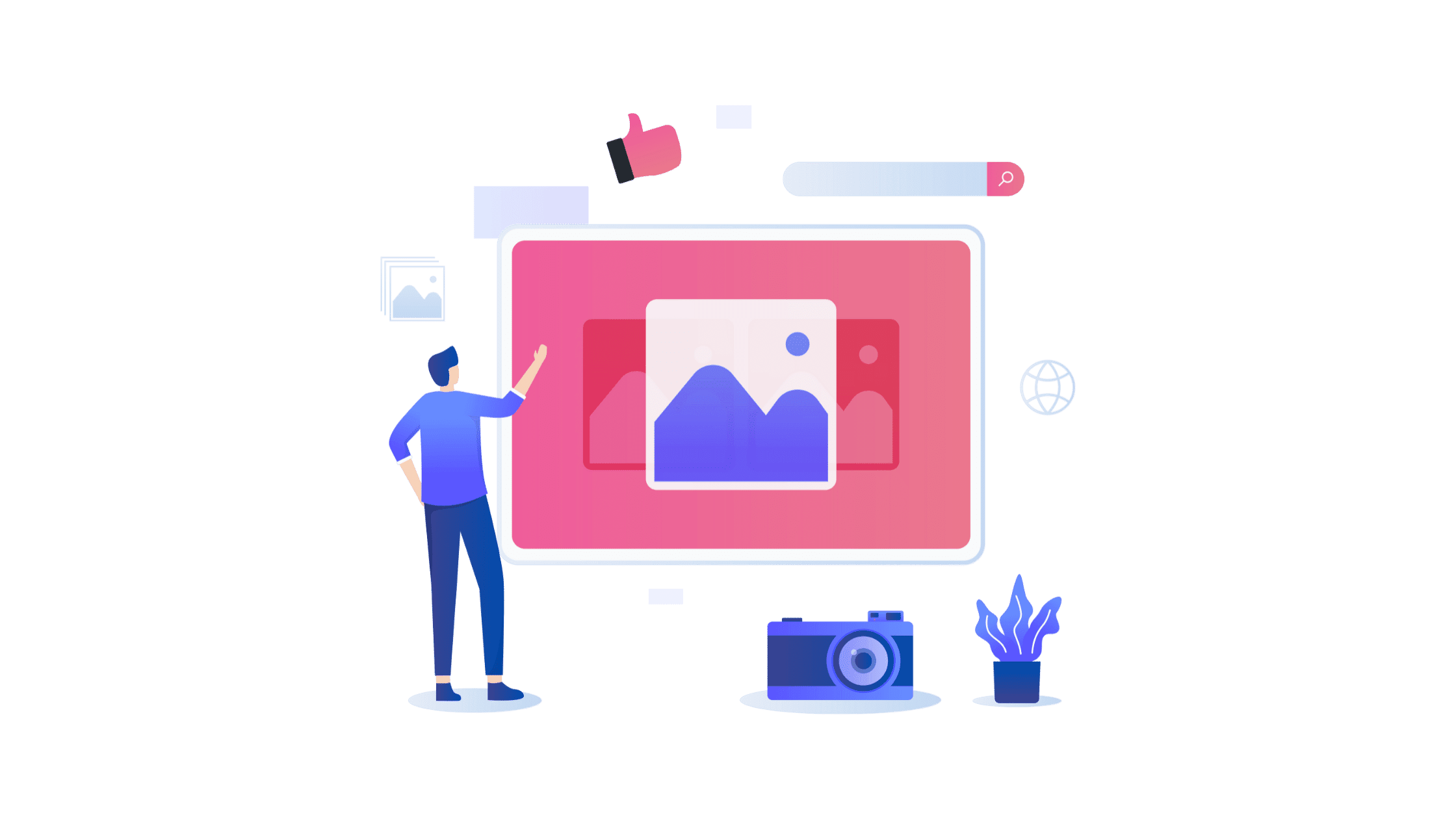 Blog posts aren't all about the writing. In an era dominated by Instagram and Facebook, imagery is everything, and your featured image can make or break a blog. People – more often than not – scroll through the blog's images, starting with your featured image, before even beginning to read the text. While you may be thinking to yourself: "But I'm a freelance writer, not a photographer," in truth, you'll need to hone both of those skill sets.
Before heading over to Google Images to copy and paste the first picture you find, consider the following pointers in making sure that your blog has the right featured images:
Relevance Matters – Pictures that are out of context will just confuse your audience. Make sure that your images are related to your post and that they're relevant to what you're writing about.
Picture Placement – Ensure that your images don't break up sections and ideas or make the text difficult to read. Try to place them in a way that helps with the flow of your content.
Use Clear, Hi-Res Images – You'd be surprised at how different an image can look once uploaded to your blog. The higher the resolution, the better the quality. Avoid images that are blurry, dull, or of poor quality.
Ultimately, your featured image needs to be a great picture that works in tandem with your post, so take care when choosing which one you're going to be using.
 Tip: Consider spending a little on high-quality stock images from Shutterstock or Getty Images. These are often far better than standard free-to-use content.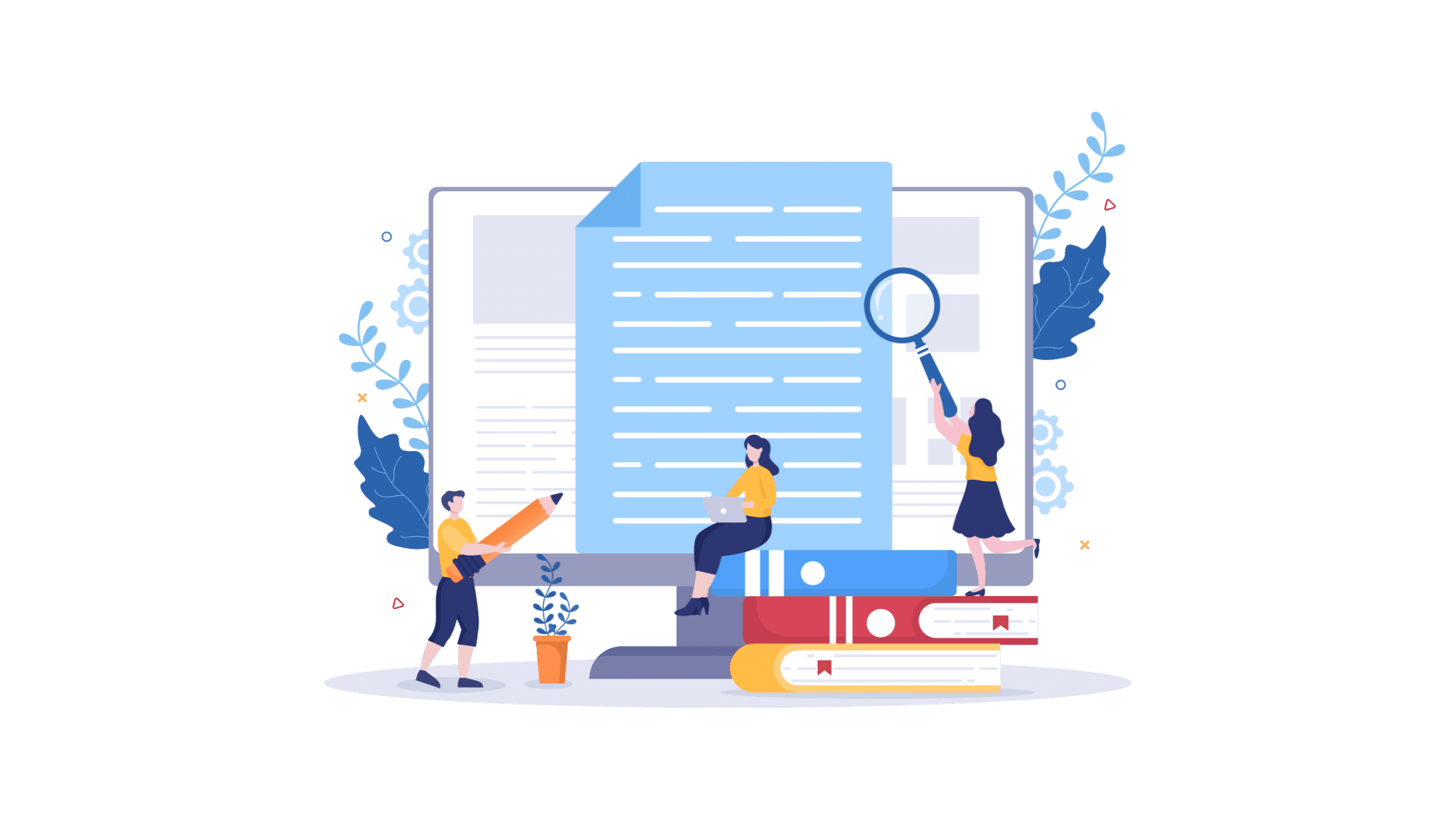 You likely use meta descriptions every time you use a search engine like Google to research a topic.
A meta description goes by several names, including search descriptions and meta tags. These descriptions are short blurbs of text, usually one or two sentences, that provide the searcher with engaging information about the site.
For example, here is the meta description for the Blogging Guide homepage in Google's search results:

Your site's meta description is the first interaction site visitors, and web crawlers have with your site. Without it, web crawlers and searchers will have a harder time understanding what your site has to offer. They won't be able to tell if your site will help them with their search.
The meta description is an HTML tag that allows you to customize the text describing the page on a site. You'll find the meta description tag in the head section of your HTML page, and it will look like this:
<meta name="description" content="meta description goes here." />
You can manually change the meta description in the content area. Those using a web editor like WordPress can use a plugin to write a meta description tag in the plugin. The benefit of a web editor is you don't need any coding experience or knowledge to add your meta description.
Search engines will display the meta description below the site or page title on the search engine results page.
The description will change based on how the content in your site or page connects to a searcher's entered keywords. If there's information in your site that matches the searcher's keywords better, the search engine will use that information instead of the provided meta tag.
Why do search engines do this? To help visitors find the content, they're looking for. In turn, this process helps site owners and brands gain more traffic from their target audience. Some tips on how to write a meta description:
An effective meta description should be short and sweet. Search engine crawlers will focus on the first 155 to 160 characters. That said, you should aim to keep your meta descriptions around that length.
Keep your meta description interesting and engaging by using and an active voice. Besides providing the reader with useful information, that information needs to be actionable. The reader should know what to expect to find on your page based on the meta description.
Boost your ranking by taking advantage of keywords and key phrases in your meta descriptions. Stick to keywords that are relevant to your industry, business, or content.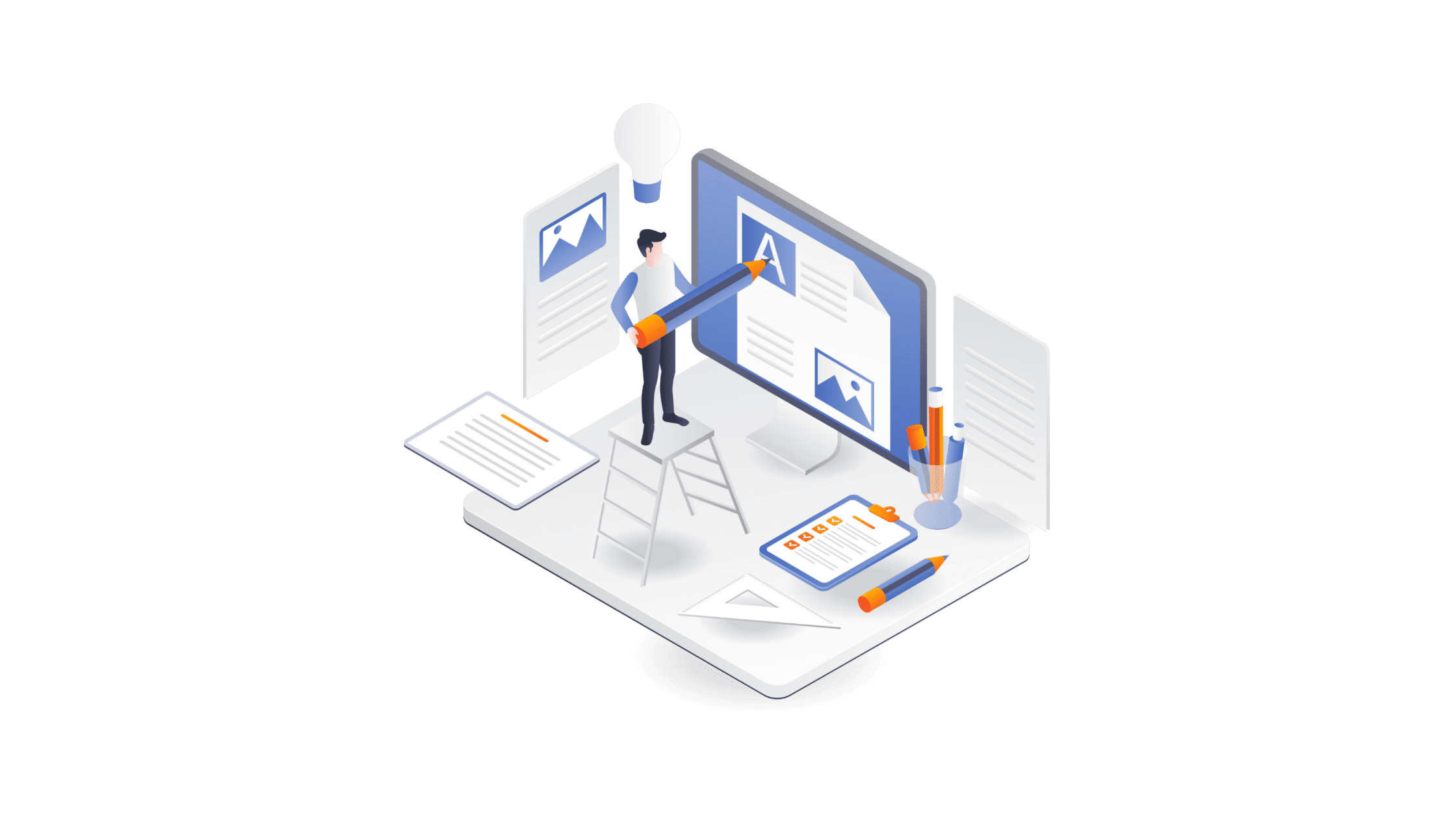 OK, so you've picked your headline and have your images are ready to go. Next up is your introduction. The introduction is an overview of the blog and where you describe your thesis. It allows a reader to get an idea as to the tone, feel, and depth of the content. Think of your introduction as a first impression of the blog. In a paragraph or two, your audience should be able to formulate a good idea as to what to expect.
Keep your intro as short as possible. Most people who don't make it to the end of a blog stop reading at this point. An introduction that rambles on will have your audience lose interest en-masse since they'll expect the remaining content to be as endlessly dull.
Introduce the blog by giving the reader an outline of what you're going to be speaking about, but don't give too much away – you must leave something for them to look forward to.  Invite the reader in by setting the tone and establishing commonality with them. Let them know that they've come to the right place.
Tip: Try to limit your introduction to less than a third of your total post, depending on the type of blog you're writing.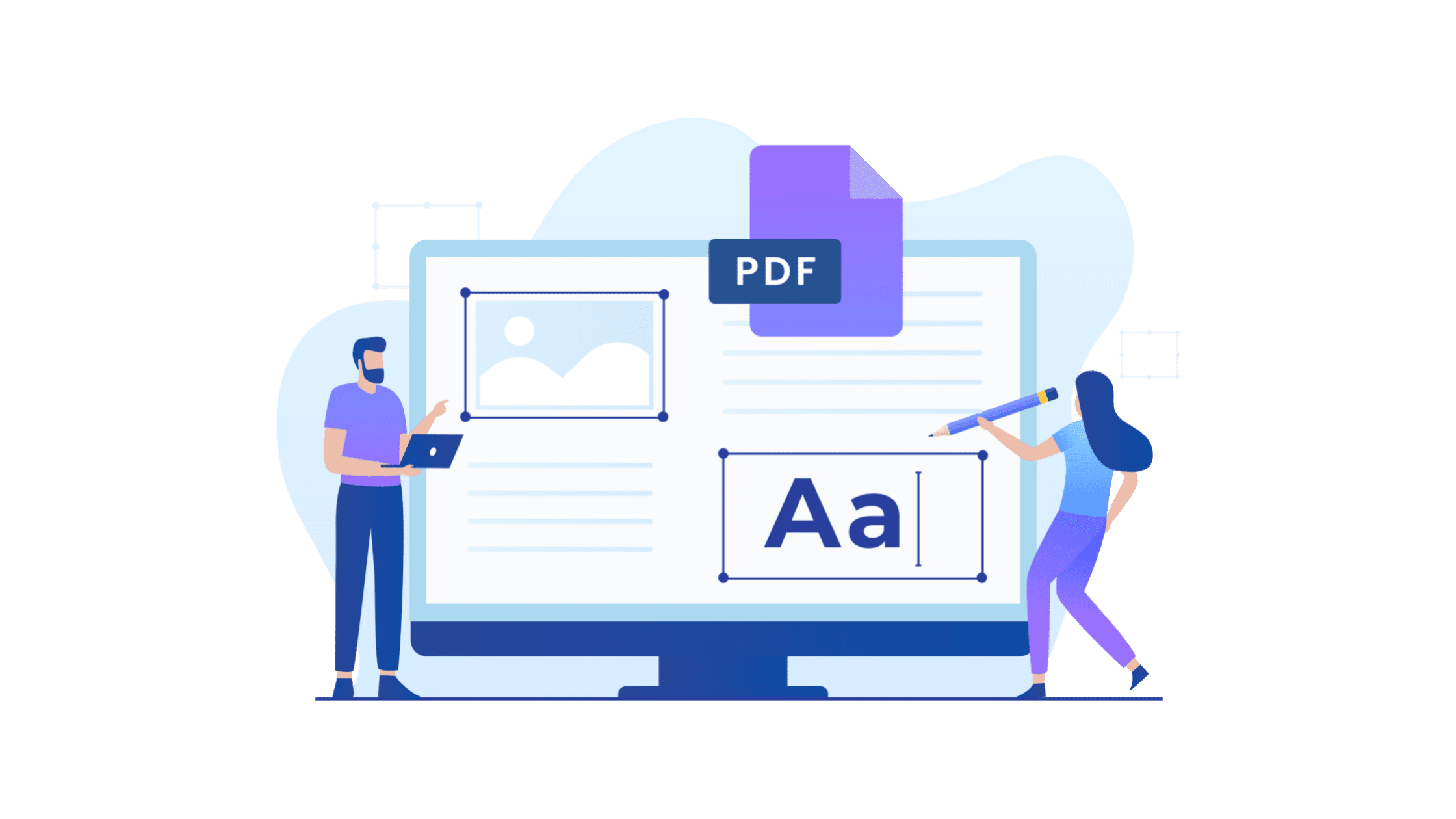 Having put so much effort into creating the perfect headline, it can be easy to forget about the title's less-prominent siblings – the subheadings. Subheadings are crucial blog components that highlight the main direction and elements of the blog post. Subheadings are essential to the blog's scannability, and they act as signposts, guiding the reader as they go.
First, let's take a look at the difference between the headline, sub-headline, and subheadings:
H1: Blog Headline/Title – As already discussed, this is your main heading.
H2: Sub-Headline – Follows immediately after the main headline, expanding and elaborating on it further.
H3, H4, H5, and so on: Subheadings – These identify the different segments of your blog. Subheadings guide your ideas and highlight different sections, making it easier for the reader to navigate through your post.
Subheadings are the 'bones' of your blog and form the overall structure of the content. They indicate where the different information is and informs the flow of your text. Subheadings can come in many shapes and forms, but, as a general rule, you'll want to include one every 300 words or so. They must be expressive, clear, and to the point. Don't be afraid to use a little emotion and creativity to spice things up.
Tip: When planning and beginning your blog, draft your subheadings before getting stuck into the actual writing. This will allow you to better organize and stick to your structure.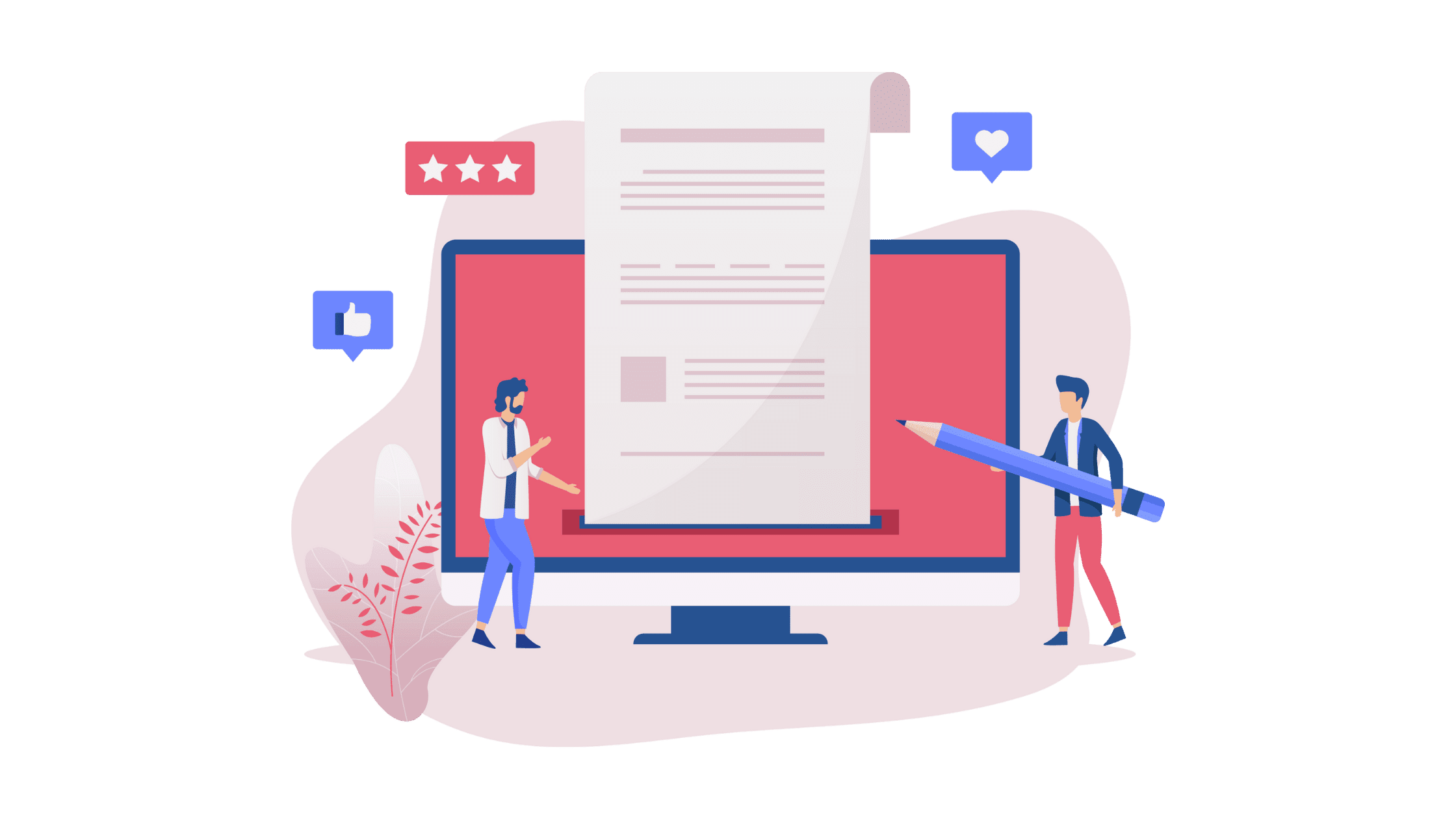 OK, this is where most of the writing is going to happen. The body forms the majority of your content – the 'meat' of the blog – and this is where you'll put in most of your energy. The body is where the promise you made in your introduction comes to life.
Let's start with how long your body should actually be in relation to the rest of your blog.
Most bloggers mention the 1500-word mark as the "sweet spot." However, depending on what you're writing about, a blog can run to less than 300 words or go on for as many as  3000 (after this, you're entering 'long-form article territory').
Next, you will need to establish the flow and nature of the body. Are you arguing a point, telling a story, or listing a set of tips and ideas? Remember to stick to a similar tone throughout and remain focused on the topic without rambling.
Most of your keywords will appear in the body, so try to avoid stuffing, or your SEO ranking will suffer. Be expressive and creative in your writing, and don't get too carried away on one specific point. The content of your body should be broken down into easy-to-read paragraphs, with good transitions leading onto the next piece of text.
Tip: Don't be afraid to reshuffle the order of your body after you've finished up the first draft. Often, with the benefit of hindsight, a paragraph written later in the body holds more relevance earlier on and vice versa.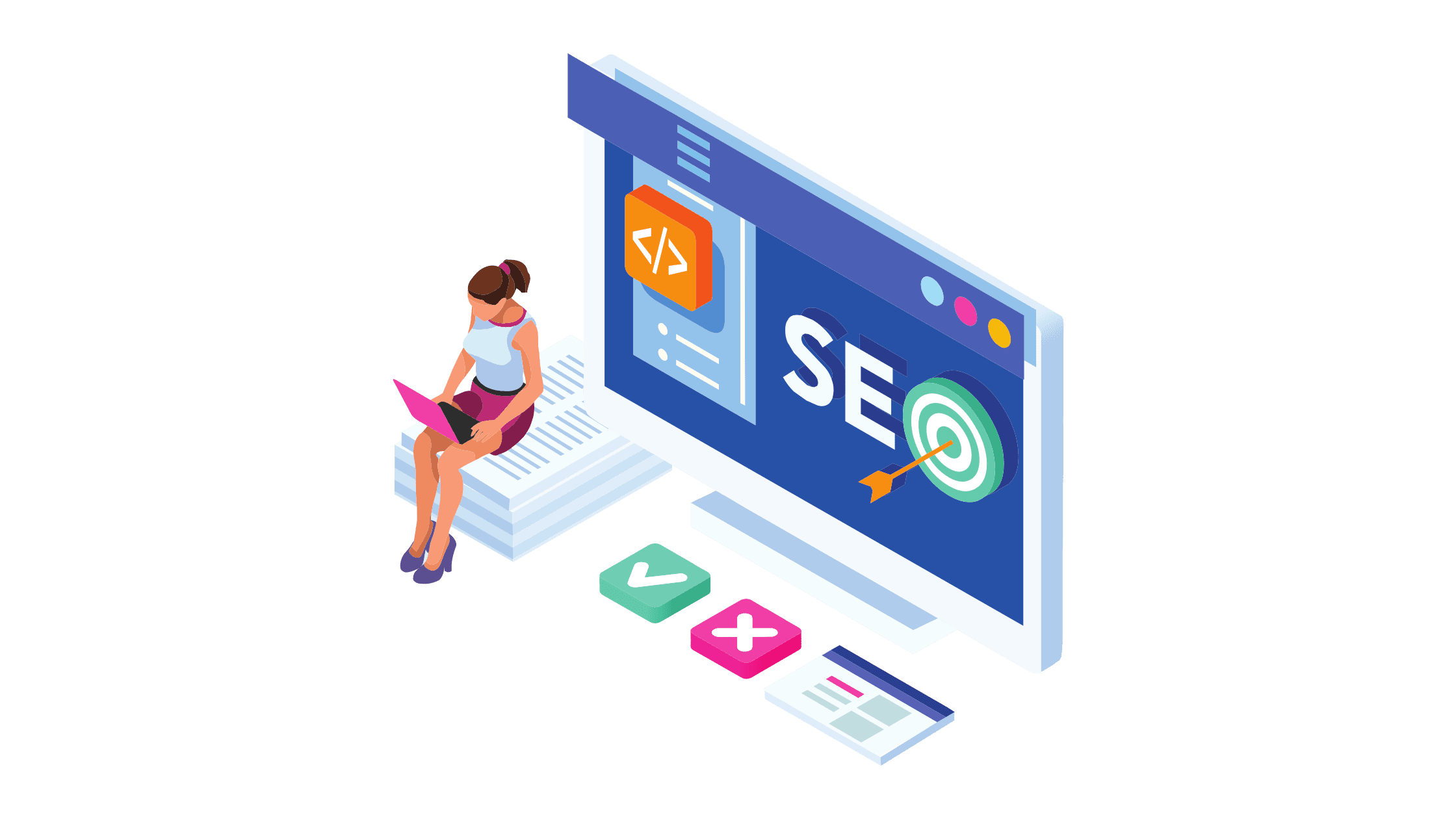 It's all about SEO. There is no point in publishing a blog, only for nobody to be able to find it. Search engine optimization is what allows people to discover your post online. By using advanced algorithms to find relevant keywords, backlinks, and images within billions of different blogs, articles, and webpages, these engines hunt down and then list the results for users to click.
SEO is an art, and every day, engines like Google are changing and adapting how they rank and list their results. In short, a well-optimized blog post will rank higher in online search results, making it easier to find and read.
While there a literally hundreds of elements to consider for your blog SEO, these are some of the most critical to think about when tackling the SEO data and multimedia elements of your blog:
Keywords – are words and phrases identified by search engines to find results based on their frequency, placement, and relevance within your post.
Metadata – is the behind-the-scenes information that allows XML-based applications to categorize and contextualize pieces of data.
Tags – are little hidden pieces of text that describe a page's content but don't appear on it. Tags assist search engines by telling them what your blog is about.
Backlinks – are hyperlinks that take visitors to other pages which discuss similar topics.
However, one of the most significant ranking factors is the quality, size, and layout of your blog's data and multimedia. Search engines hate pages that take forever to load, so try to compress your images without compromising quality.
Tip: Run your blog through SEO audit tools like Google Search Console or Seolyzer before publishing for some insight and information on making your blog as SEO-friendly as possible.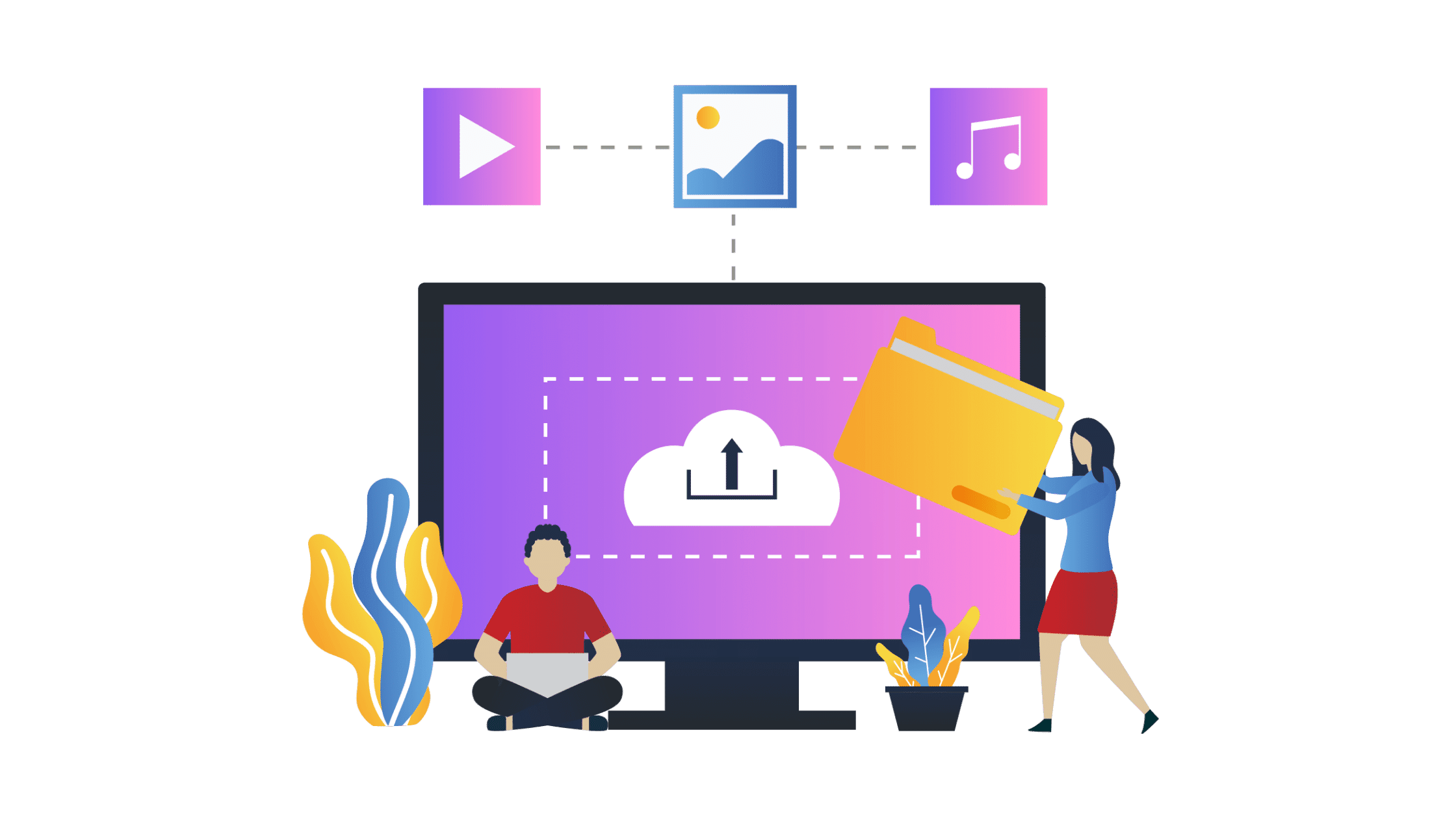 Wherever it's possible, bloggers should be using multimedia content to break up the blog text and help readers digest information.
Some crucial stats:
Everybody has their own preferences, but if we are going to talk about cold facts based on data analysis, too much of a good thing can certainly be a bad thing. Using too many photos in your blog posts is as bad as using none.
So what is the ideal number? It varies depending on the type of articles you write. If you stick to the "short and sweet" concept, then featured image and maybe one image in the body of the post could be sufficient. If you are one for longer, deeper pieces, one image every 350 words is a good ratio.
Whether you want to add social proof to your content, support a blog with real examples, or extend your website's reach with a newsfeed, embedding content from other platforms can add a lot of value to your website.
While it is important to respect the impact of video and imagery when creating blog content, there are alternative multimedia elements that often slip beneath the radar. Take infographics, for example, which offer a unique and visually appealing way of presenting information that would otherwise be shared through plain text.
Studies also suggest that infographics are among the most effective channels for engaging typical consumer profiles, who remember 80% of what they see (or do) and 20% of what they read. Given the unique combination of imagery and text that drives infographics, this type of content is ideally placed to compel readers and add value to the overall consumer experience.
Similar logic can be applied to slide shows, which can be used to combine a host of multimedia elements into a single, cohesive piece of content. Modern publishing platforms enable bloggers to create image-led content that also incorporates videos and text, with the end result being an impactful post that engages multiple senses simultaneously. The key element is to create a balanced slideshow for your blog that uses each multimedia element to its full potential.
Enhancing the format of your blog post will provide additional value to your reader while making sure their eyes are focused on what they're reading and seeing.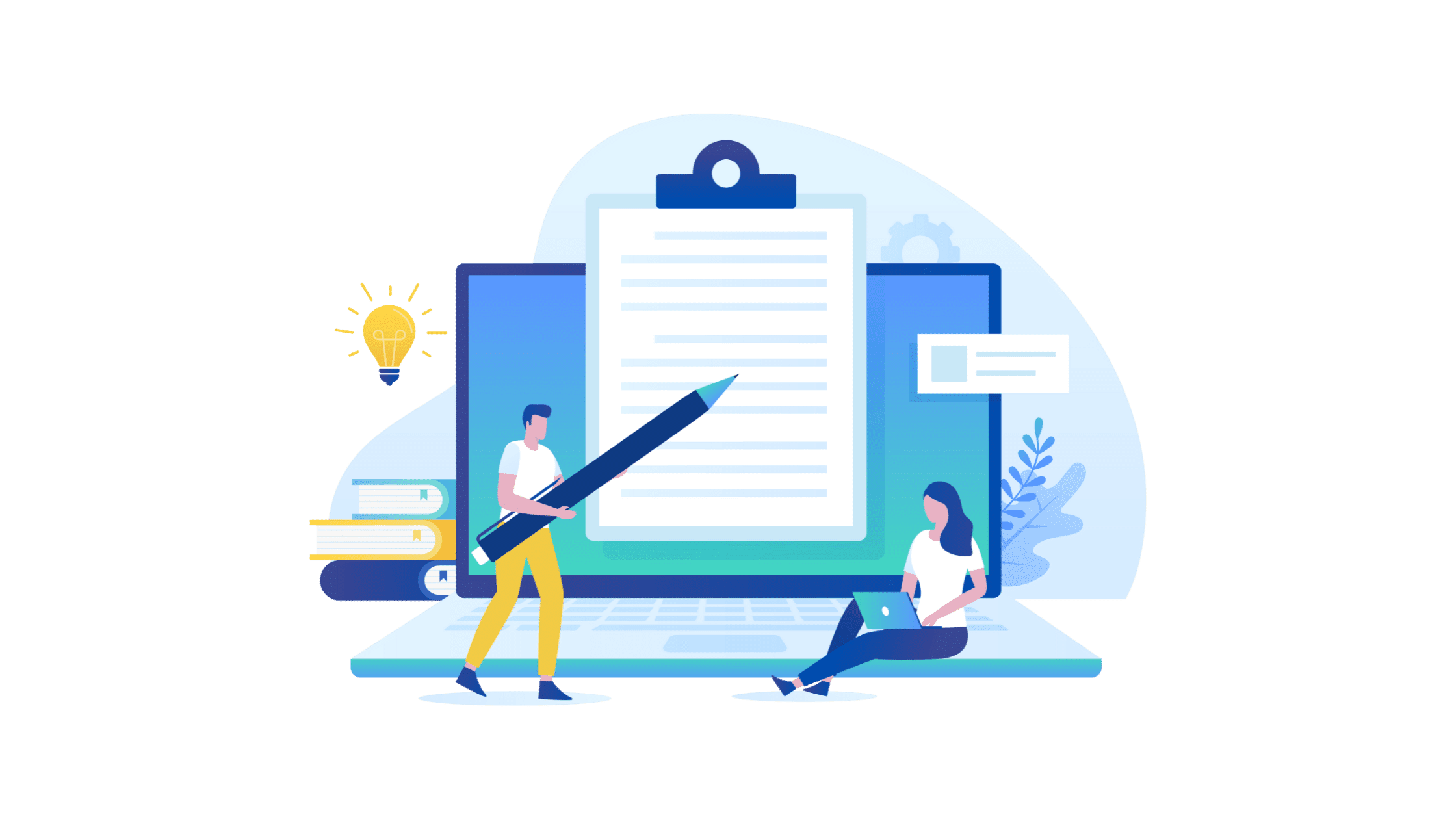 This is where you bring everything together. You've got the reader this far, now bring it home with a powerful, memorable conclusion that keeps your audience engaged to the very last word.  
Whether you're writing a conclusion that summarizes your blog or one that proves your thesis, this section is vitally important in giving credibility to your content. The conclusion finalizes the blog, finishes up the piece, and defines its purpose. You'll share the results of your findings, wrap up arguments and persuade the reader to take action afterward.
Your conclusion should be short and sweet, memorable and engaging. The writing should sum up everything in the post, leaving the reader feeling satisfied that you've made your point.
Writing a conclusion isn't easy, so here are some helpful steps that will guide you in writing this penultimate section:
Step 1 – Remind your audience of the blog's main point or core idea. A tip here is to focus on the headline and mention the overview you discussed in the introduction.
Step 2 – Summarize the main points and information covered in the body of the blog. Feel free to include a short list, and don't forget to back up your findings.
Step 3 – Include a statement that reminds your audience of what they have gained from reading your blog. Something along the lines of "Now that you know this…" reminds them to take something valuable away with them.
Step 4 – Say goodbye or add in your CTA.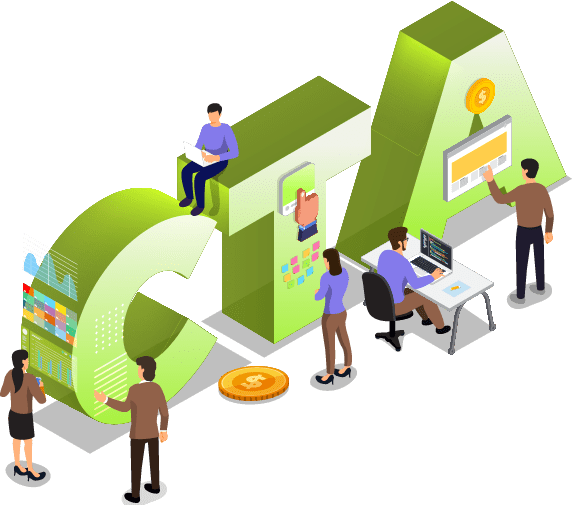 CTA's are the big red button that every blogger wants the reader to hit. A CTA almost always defines the purpose of the blog and is the money-spinner. The Call-to-Action is precisely that – a request for the reader to do something or take some action motivated by what they have just read.
All your effort up to this point – the idea conception, research, planning, and writing itself – comes down to how likely your audience is to follow a CTA. It is the reason for the blog. CTA's can be anything from signing up for a newsletter to making a big-ticket purchase.
A good CTA is noticeable, clear in what it is asking, and relevant to your post. Use strong, emotive command verbs to start your CTA, create a sense of urgency in the reader's mind, and make sure that the link in the CTA works.
Tip: Do some research before writing your CTA. There are thousands of brilliant examples that have worked wonders for other bloggers. Check out some of them first to get an idea of how your CTA will look.
Conclusion
So there you have it. 10 steps that will ensure your blog structure makes sense, looks great, and appeals to your audience. Of course, you're welcome to mix things up a little and take a different approach, but if you keep to the structural basics above, your blog will very likely do well. Learning how to structure a blog post does require some time and effort, but once you master this, you will produce high quality blog posts with increasing ease.
Pay attention to your headline and subheadings. Besides boosting SEO ranking, they're essential for your audience to keep track of your post. Save your incredible writing skills for the body of your blog. Keep the introduction and conclusion concise and to the point. Don't ignore the SEO level of your blog. Well-optimized posts rank higher, earn more traffic, and lead to those all-important CTA-driven conversions.
Always remember – there is no such thing as a perfect blog post, but beginning with a solid structure is the first step in the pursuit of one.