Top Substack Newsletters (Substack Leaderboard)
Disclosure: Some of the links below are affiliate links, meaning that at no additional cost to you, I will receive a commission if you click through and make a purchase. For more information, read our full affiliate disclosure here.

CASEY BOTTICELLO
Founder, Blogging Guide
Substack is arguably the most popular platform for newsletter creators to build their paid newsletter. Since Substack has such a wide range of newsletters, prospective users are often curious about what the top Substack newsletters are how much they earn. While this information is not published directly, the Substack Leaderboard offers a good approximation for how much the top Substack newsletters are earning.
Substack Top Newsletters (Substack Leaderboard)

Substack's leaderboard is a list of the top 25 paid subscription newsletters per topic. There are 24 topics currently covered (additionally, Substack has a 25th topic consisting of "featured" newsletters, but this list is a mix of paid and free newsletters):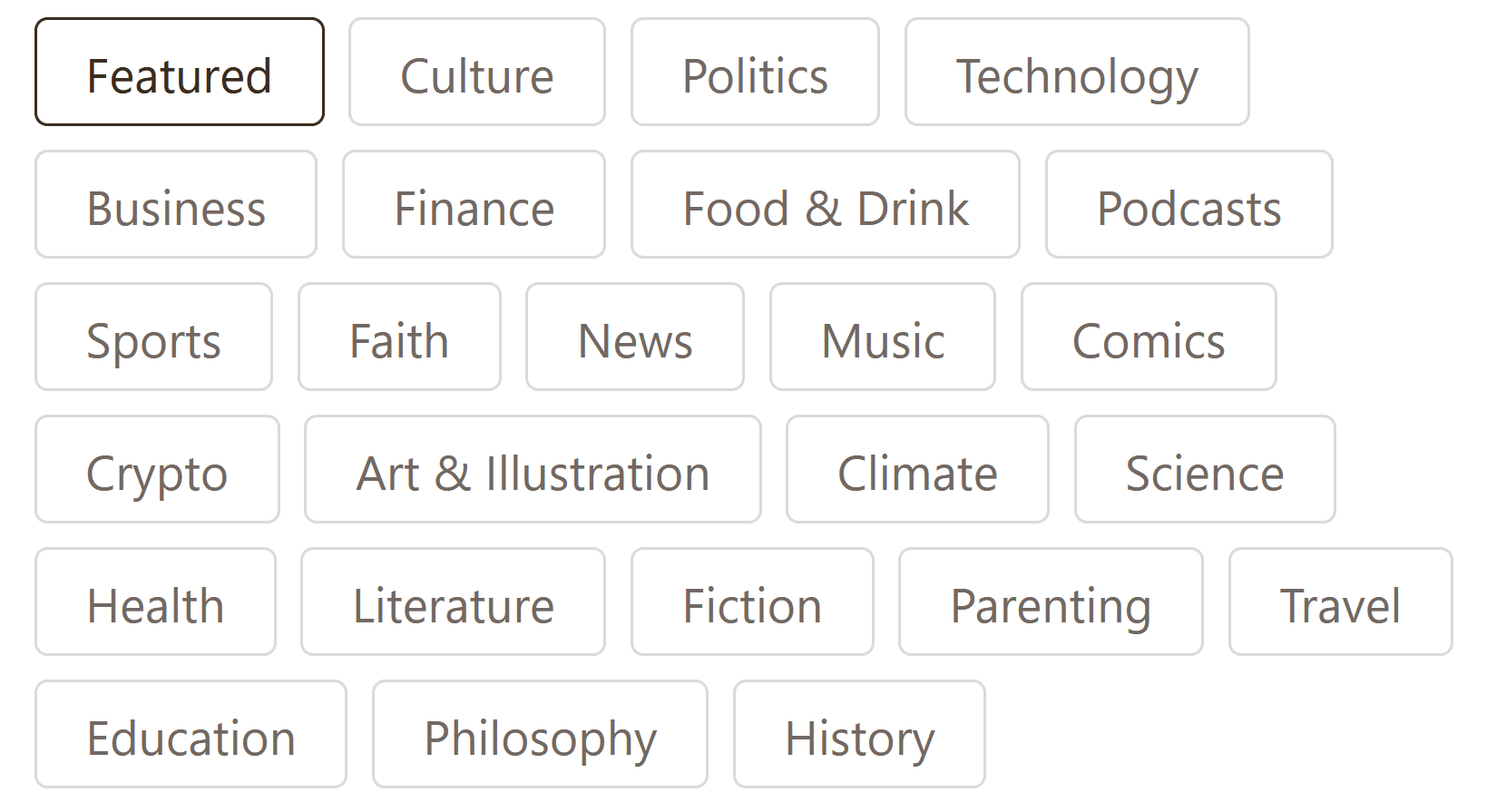 Where is the Substack Leaderboard?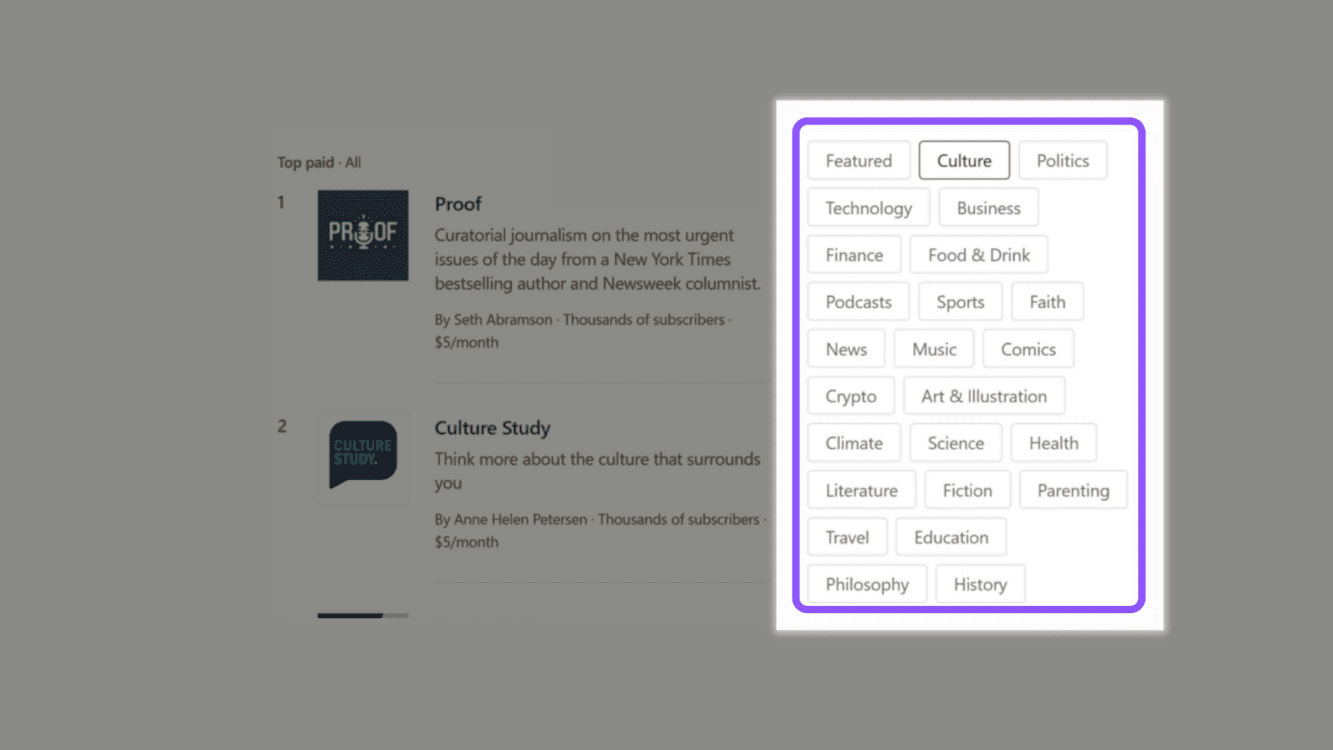 Simply click on a topic and you will see the 25 top paid subscription newsletters in this category. You can also click on the "All" button to filter the list to include free newsletters. Click the "Top Paid" button to switch back to the filtered view of the top paid newsletters only.

How to Get on Substack's Leaderboard

The algorithm for landing on the Substack Leaderboard is difficult to discern when filtering by "All" or "Featured" categories.

However when it comes to the "Top Paid" newsletters, the formula is pretty straightforward:
Newsletters are organized by revenue, highest to lowest.
So in order to get listed on the Substack website you must:
Become a top grossing Substack newsletter by revenue.
Tag your Substack newsletter with one of the 24 topic tags.
Ensure that "Allow Listing on Substack" is enabled under settings: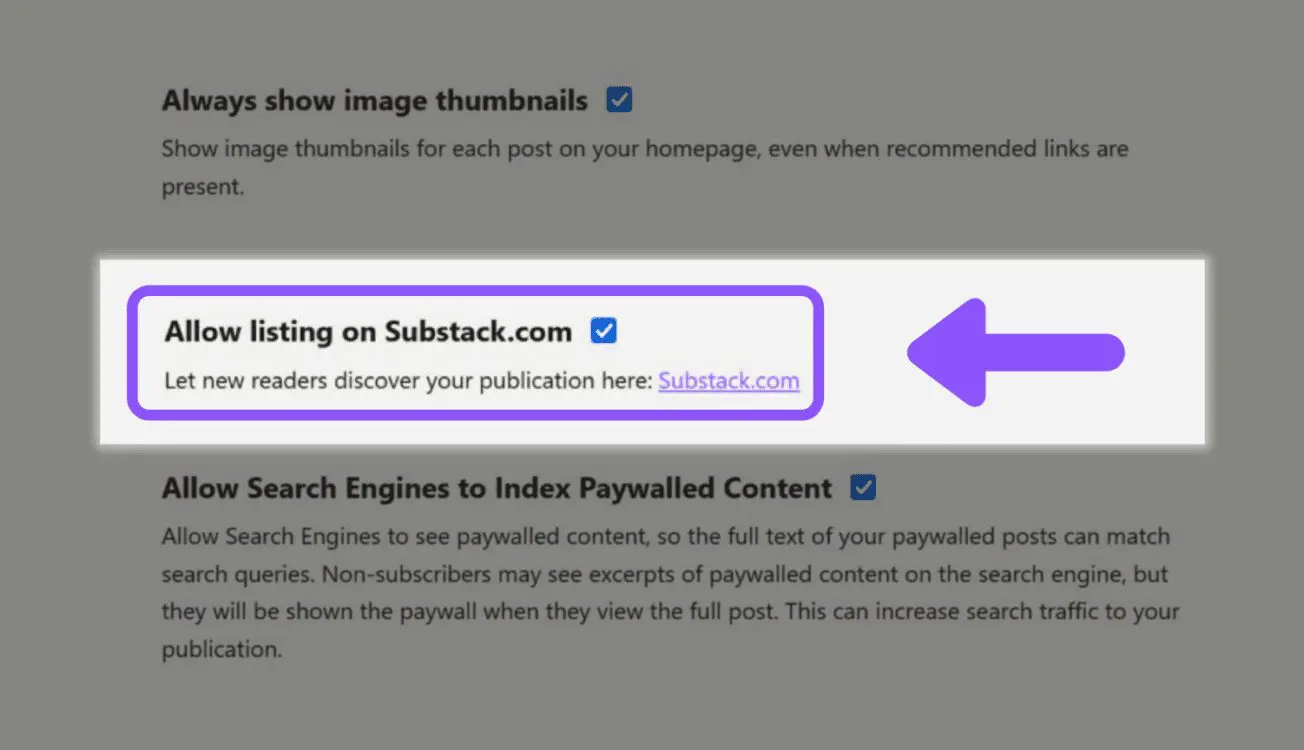 If you do succeed in making it on Substack's Top 25 Leaderboard (for any of the above-mentioned topics), you will also receive a nifty little badge on your Substack profile in addition to appearing in the search results. For example, my Substack newsletter, Blogging Guide, is ranked in the top 25 newsletters covering Business: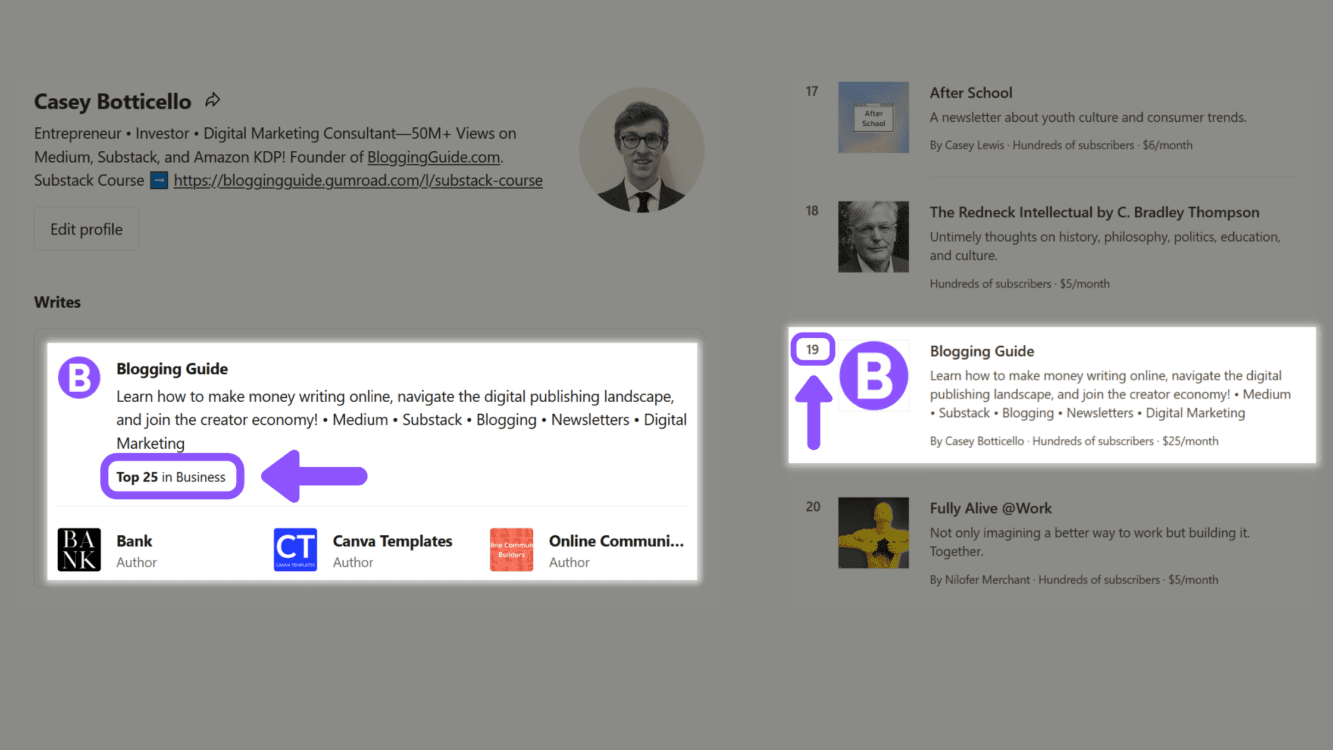 How to Determine How Much Substack Newsletters Earn

Calculating an approximate range to determine how much a Substack newsletter earns is fairly straightforward. You just have to multiply the approximate number of subscribers x the price per month or year.

For example, if you click on the top paid Substack newsletters listed under the News topic, you will see the following 5 publications listed: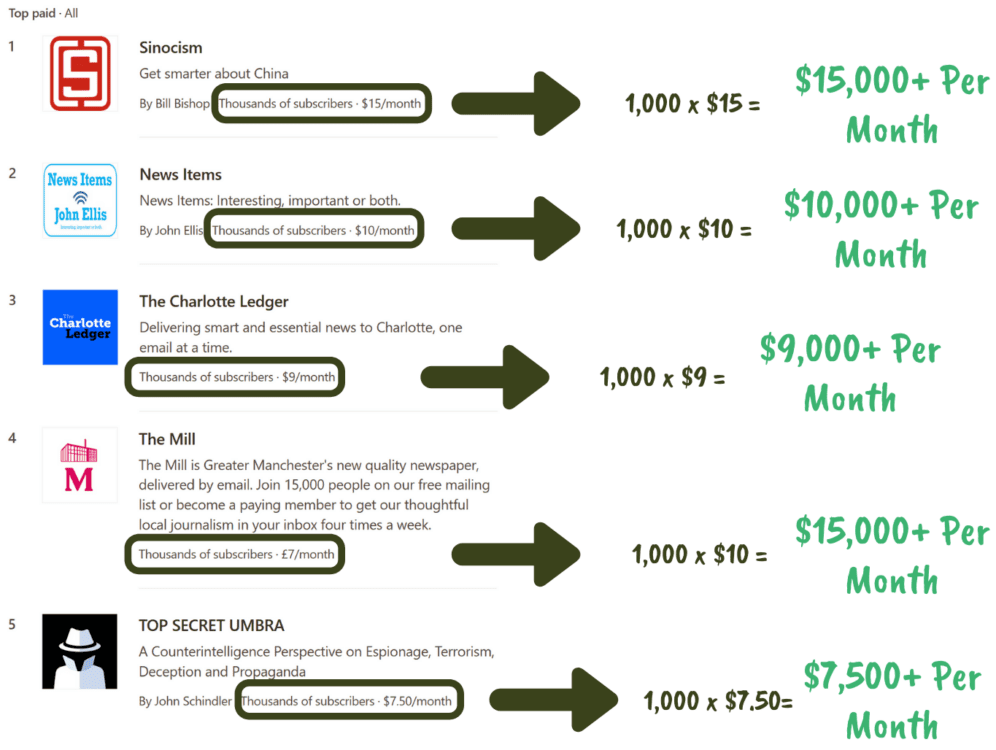 However, as you may notice, the cutoff to make the 25 top paid newsletters on a specific Substack topic varies significantly. For example, the News topic requires at least $7,500 per month, to crack the top 5 and at least $500 per month to make the top 25 newsletter list.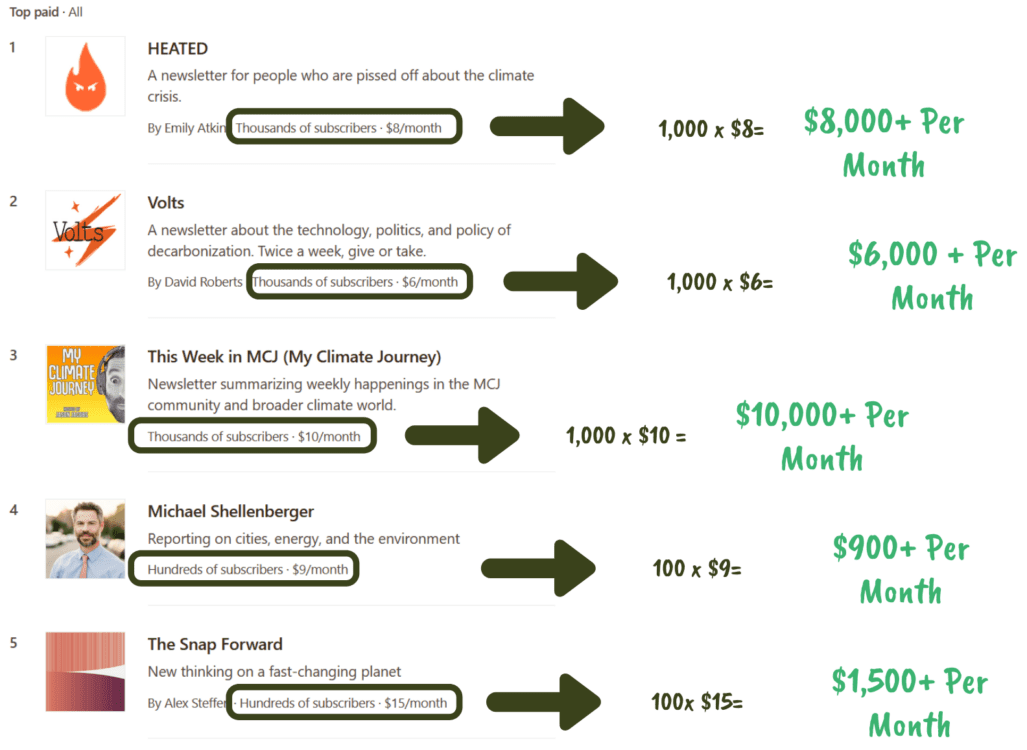 However, as you may notice, the cutoff to make the 25 top paid newsletters on a specific Substack topic varies significantly. For example, the Climate topic requires a more modest $900 per month to crack the top 5: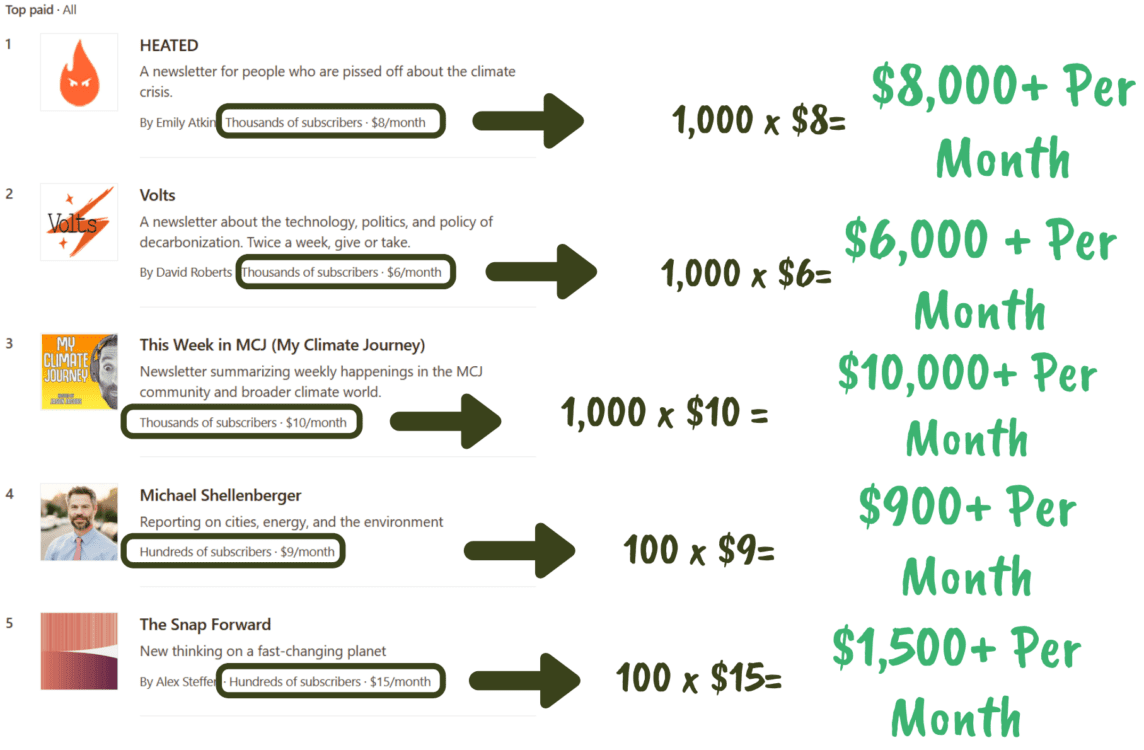 Similarly the top 25 in the Climate topic can be reached with less than 100 paid subscribers (< $500 per month).