AI for Bloggers: How and When to Use AI for Blogging
Disclosure: Some of the links below are affiliate links, meaning that at no additional cost to you, I will receive a commission if you click through and make a purchase. Read our full affiliate disclosure here.
Artificial Intelligence (AI) has revolutionized the world of blogging, making it easier for content creators to optimize their blogs and engage with their readers. By leveraging the power of AI, bloggers can create more effective posts tailored to target audiences without spending countless hours researching or writing copy. AI can help bloggers identify potential SEO issues and ensure their content is of the highest quality.
AI can also be used to create dynamic content by training an algorithm to generate blog posts about a particular topic. This can save bloggers a lot of time and effort, allowing them to focus on other aspects of their blog. However, it's important to know how and when to use AI for blogging to ensure the best results.
Knowing when to use AI for blogging is crucial. While it can be a powerful tool, it's not a one-size-fits-all solution. Bloggers should consider their goals, target audience, and the type of content they want to create before deciding to use AI. Additionally, bloggers should ensure that the AI tools they use are reliable and produce high-quality content that aligns with their brand voice and values.
Understanding AI in Blogging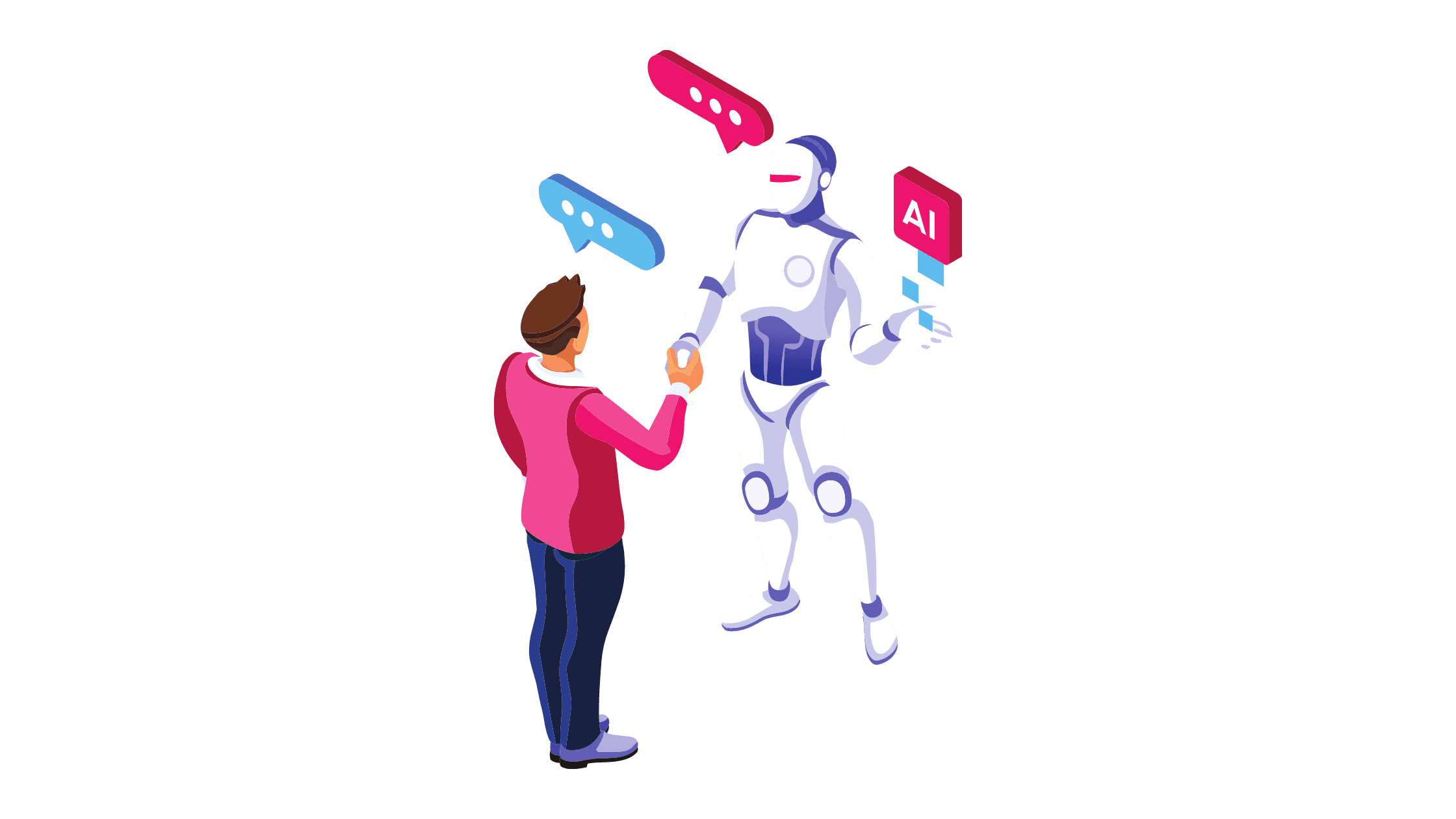 Artificial Intelligence (AI) is a rapidly growing technology that is making its way into various industries, including blogging. In simple terms, AI is the ability of machines to perform tasks that would typically require human intelligence.
What is AI?
AI is not a new concept, but recent advancements in technology have made it more accessible and applicable to various industries. In blogging, AI can be used for tasks such as generating content, optimizing posts for search engines, and analyzing data about blog readers.
AI-powered writing tools can help bloggers create content quickly and efficiently. These tools use algorithms to generate articles based on specific keywords and topics. While AI can be a useful tool for generating content, it is important to note that it cannot replace human creativity and expertise.
The Role of AI in Blogging
AI can also play a significant role in optimizing blog posts for search engines. AI-powered tools can analyze data and provide insights on how to improve the visibility of blog posts in search engine results pages (SERPs).
Another way AI can be used in blogging is by analyzing data about blog readers. This data can help bloggers understand their audience better and create content that resonates with them. AI can also be used to discover new trends and measure the success of content.
While AI can be a useful tool for bloggers, it is important to use it effectively to maximize its benefits. Bloggers should start by understanding the basics of AI and its impact on the industry. They should also consider using AI-powered writing tools to improve efficiency and writing quality.
Benefits of Using AI in Blogging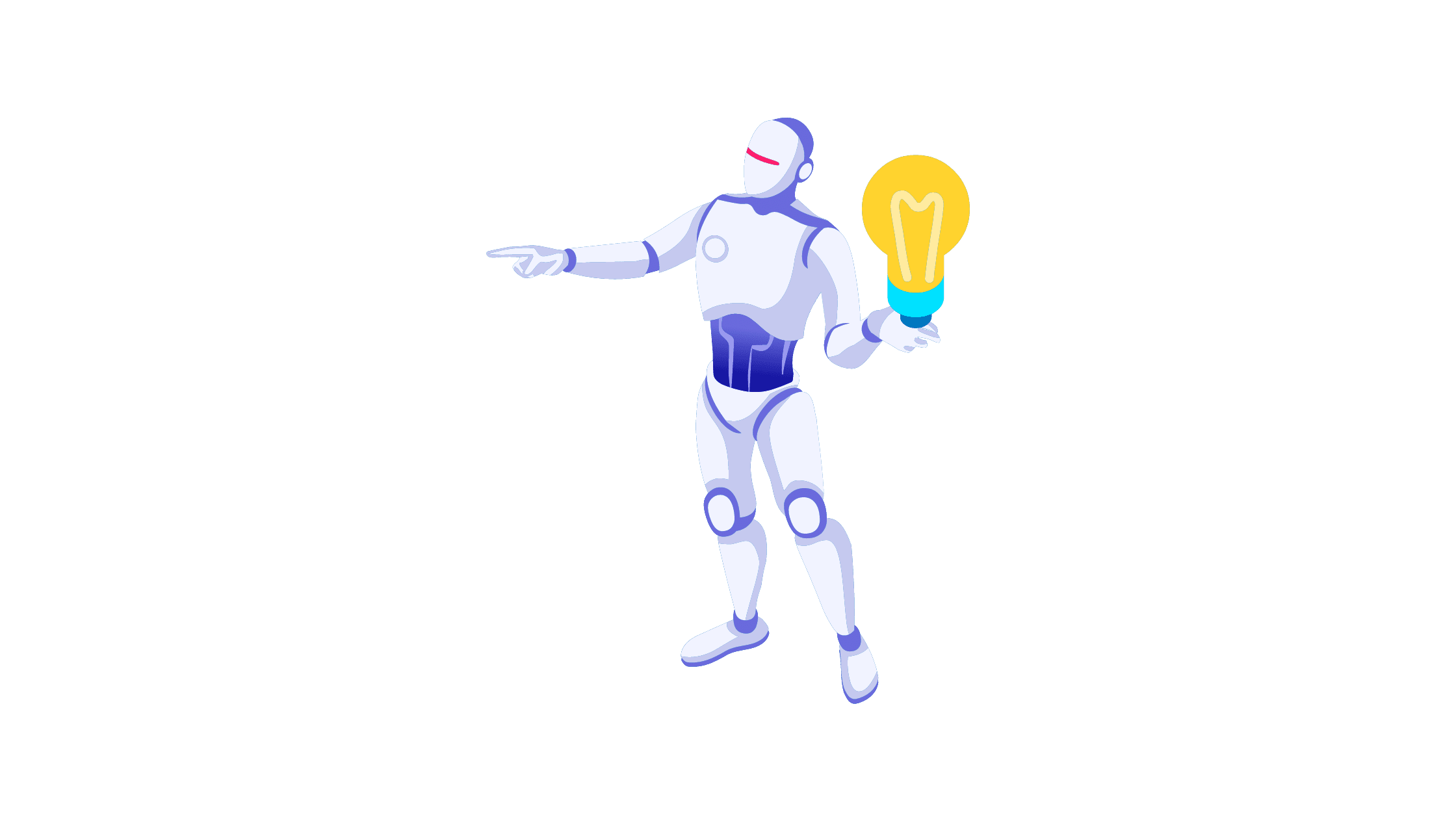 Using AI as a blogger offers several benefits that can improve content quality, streamline processes, and enhance audience engagement, including:
Time-saving: AI tools can automate various tasks, such as content generation, proofreading, and social media management, allowing bloggers to focus on other aspects of their work and save time.
Enhanced creativity: AI can provide inspiration for new content ideas, generate article outlines, and suggest engaging headlines, helping bloggers stay creative and maintain a consistent content pipeline.
Improved content quality: AI-powered grammar and spell checkers can help identify and correct errors, ensuring blog posts are polished and professional. Additionally, AI tools can optimize readability and SEO, making content more user-friendly and discoverable.
Data-driven insights: AI can analyze reader behavior, preferences, and sentiment, enabling bloggers to create more personalized and targeted content that better resonates with their audience.
Increased productivity: By automating tasks and providing insights, AI tools can help bloggers work more efficiently and produce higher-quality content in less time.
Global reach: AI-driven translation tools can help bloggers reach a wider audience by translating their content into multiple languages, increasing readership and accessibility.
Enhanced audience engagement: AI-powered chatbots and personalized content recommendations can create a more interactive and engaging user experience, encouraging readers to spend more time on the blog and share content with others.
Better content promotion: AI can help manage social media accounts and recommend optimal posting times, ensuring content is shared with the right audience at the right time for maximum visibility.
Trend prediction: AI can identify trends and predict future popular topics, allowing bloggers to create timely, relevant content that appeals to their audience.
Competitive edge: Bloggers who embrace AI tools can stay ahead of their competition by producing higher-quality content, optimizing their workflow, and creating a more engaging user experience.
How to Use AI in Blogging

As with most things, just because AI blogging tools exist, does not necessarily mean you should rush to use them on your content sites.
The main concern by bloggers in the early days of AI tech releases, were that Google would attempt to penalize AI generated content.
This sparked a lot of fear and paranoia among digital publishers who were already fatigued from the seemingly never-ending stream of Google algorithm updates in 2022.
However, Google did offer some clarification by updating its formal policy on AI content in 2023.
Previously, Google's policy seemed to be pretty clearly aligned against AI generated content in a 2022 Google Search Central SEO office-hours hangout in response to a question about GPT-3 AI writing tools, with Google's Search Advocate John Mueller, who stated:
"For us these would, essentially, still fall into the category of automatically generated content which is something we've had in the Webmaster Guidelines since almost the beginning…And for us, if you're using machine learning tools to generate your content, it's essentially the same as if you're just shuffling words around, or looking up synonyms, or doing the translation tricks that people used to do. Those kind of things…My suspicion is maybe the quality of content is a little bit better than the really old school tools, but for us it's still automatically generated content, and that means for us it's still against the Webmaster Guidelines. So we would consider that to be spam."
However, a formal 2023 blog post by Google, seemed to clarify that not all use of automation is viewed as spam by Google:
"Our focus on the quality of content, rather than how content is produced, is a useful guide that has helped us deliver reliable, high quality results to users for years… It's important to recognize that not all use of automation, including AI generation, is spam…As explained, however content is produced, those seeking success in Google Search should be looking to produce original, high-quality, people-first content demonstrating qualities E-E-A-T."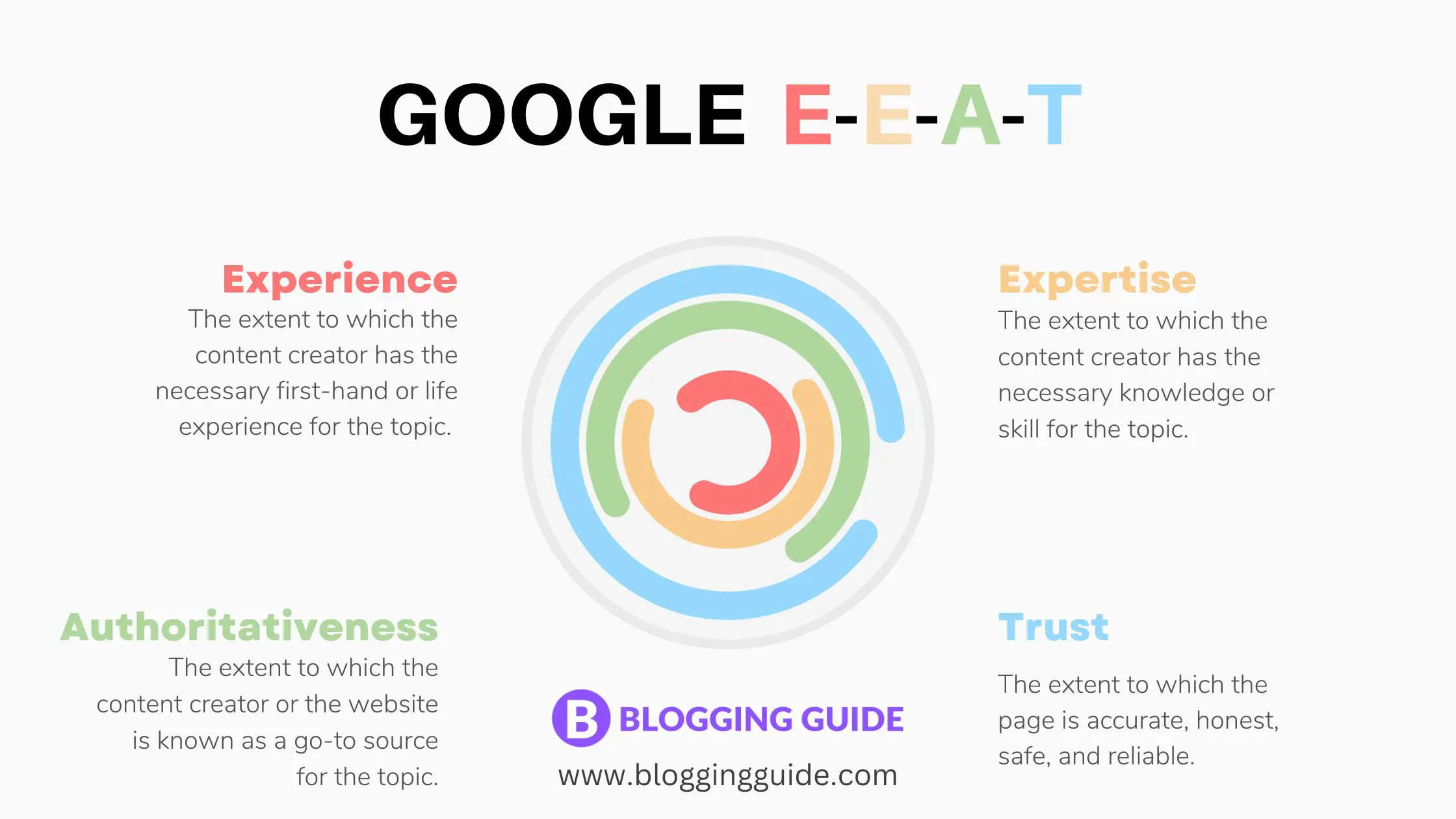 Bottom line: AI generated content will not be penalized so long as it is part of original, high quality, people-first content with EEAT.
OK, so in moderation and with appropriate use, AI generated content is fine, but does this still mean most bloggers should be using it directly on their sites?
In some cases, yes.
As noted above, currently available AI tools have reached a point where, if used correctly, can add tremendous value to content, both directly and indirectly.
To offer a bit more clarity though, in my personal opinion, it would be a huge mistake for bloggers to (mis)interpret Google's message and start building sites comprised entirely of AI generated content.
This error only becomes amplified if the blogger is inexperienced, looking for a quick cash grab/has unrealistic blogging expectations, or does not edit the AI generated content themselves.
AI content that has not been edited can and will be spotted by human readers (let alone Google bots or third party AI content detection tools).
AI tools can significantly enhance the blogging experience by streamlining various aspects of content creation, management, and promotion.
Content Generation
This is probably the biggest (yet also most risky) way creators might use AI tools to scale their businesses. AI-powered writing assistants can help bloggers draft articles, create outlines, and suggest engaging headlines, saving time and inspiring new content ideas.
They can also generate large chunks of text or entire articles. As explained below, if not used with caution, this application of AI tools will jeopardize your entire site!
Below is an example of an entire article on the "pros and cons of moving to California," written by ChatGPT: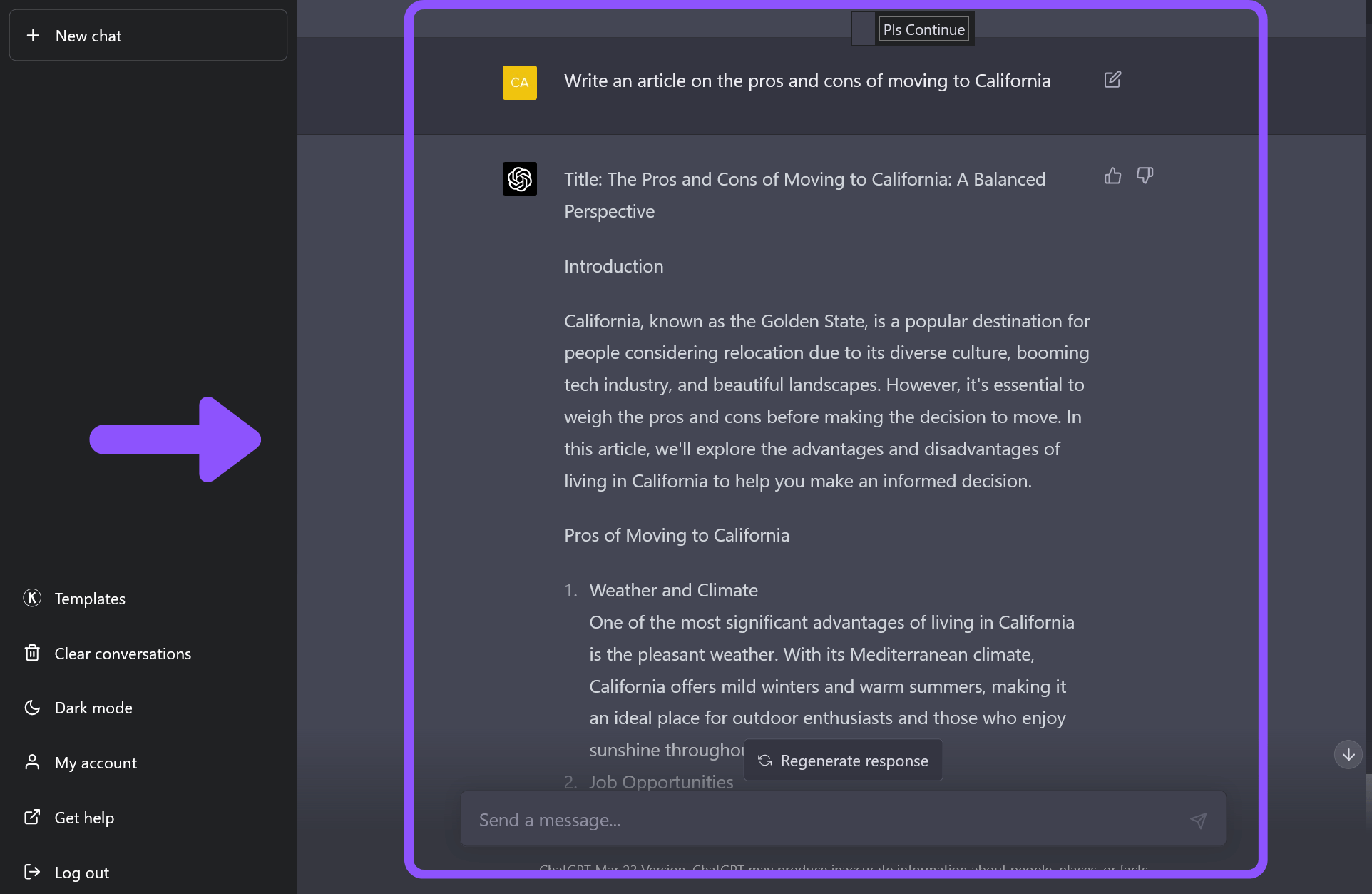 Proofreading and Editing
This is a fairly safe application of AI tools. AI-based grammar and spell checkers can improve the quality of blog posts by identifying and correcting errors, ensuring content is polished and professional.
You probably already use forms of this technology such as Spell Check, Autocomplete, or Grammarly.
That is not to say these tools are 100% safe to use, especially across large amounts of content. It is definitely possible to excessively edit content that was written by a person and either make it sound auto generated or to simply make the content worse.
In this example, I asked ChatGPT to rewrite a WSJ article on Elon Musk:
It quickly generates an edited and rewritten version of the article: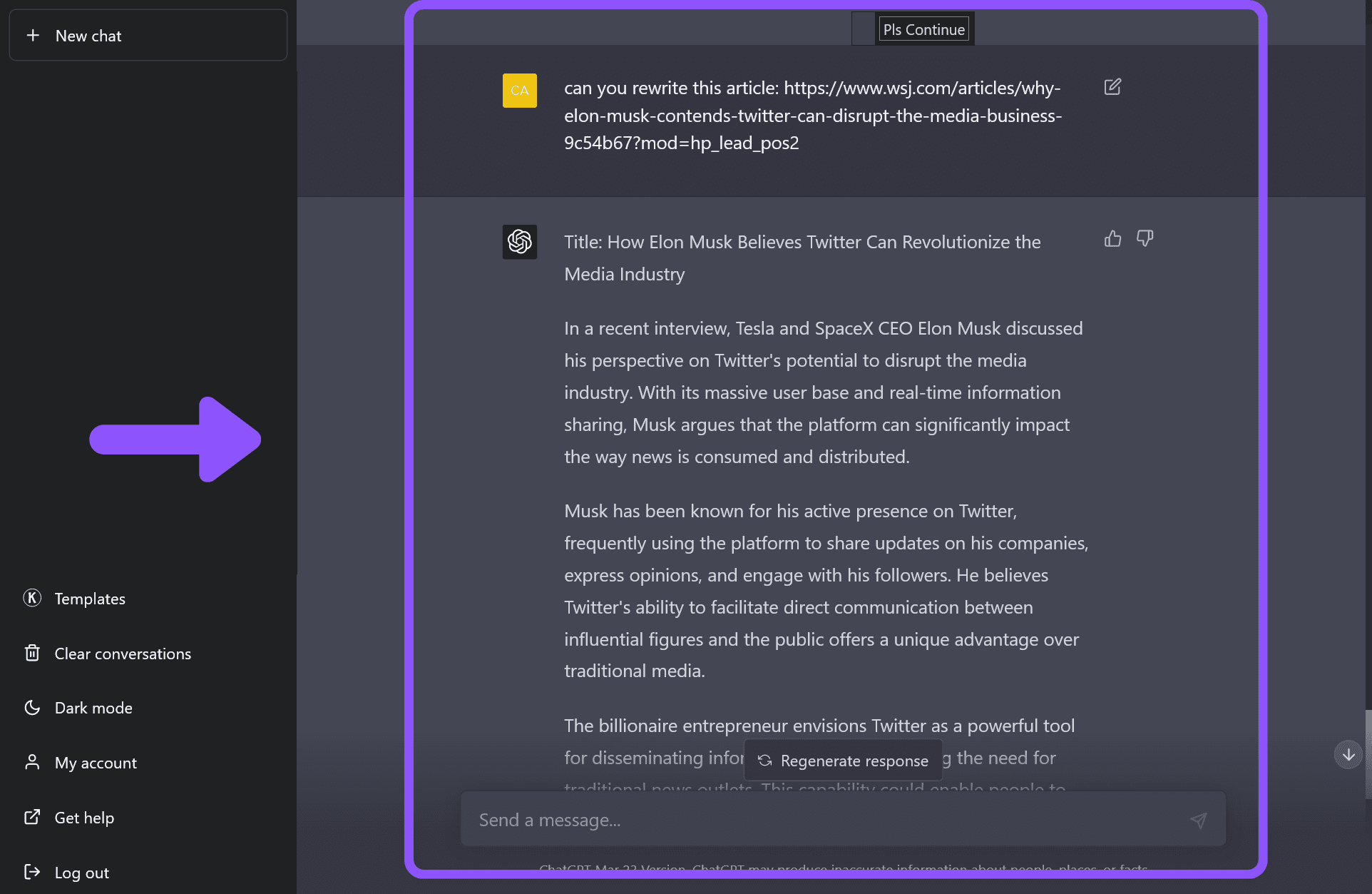 Keyword Research
AI can help bloggers identify relevant keywords and phrases for their niche, which can be incorporated into content to improve SEO and attract the right audience.
One of the most obvious examples of this is using AI writing tools to create topic clusters.
For example, if you were trying to map the relevant topic cluster for a new blog covering the "pet health" niche, you could ask ChatGPT to:
create topic clusters for a blog about pet health
ChatGPT would generate the following outline you could use to guide your content production: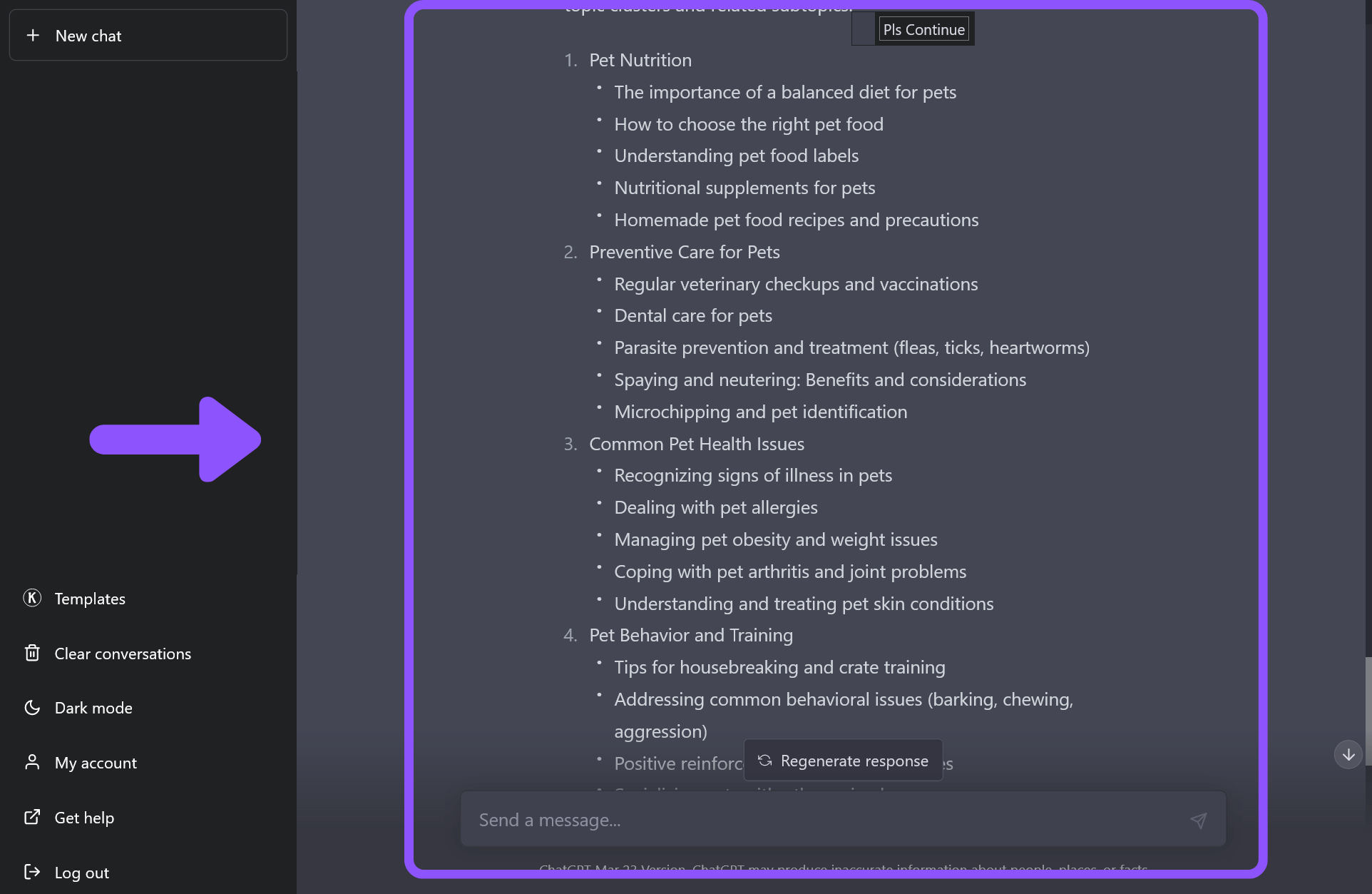 Image and Video Generation
AI tools can create or enhance images and videos to accompany blog posts, making content more visually appealing and engaging.
A good example of this is Canva's Text-to-Image tool which allows users to type in a description, and using AI technology, Canva generates an original image:
Translation and Localization
AI-driven translation tools can help bloggers reach a global audience by translating their content into multiple languages, increasing readership and accessibility.
Again, Canva offers a useful tool, Canva Translate, which allows users to translate the written portions of your graphic designs into any language: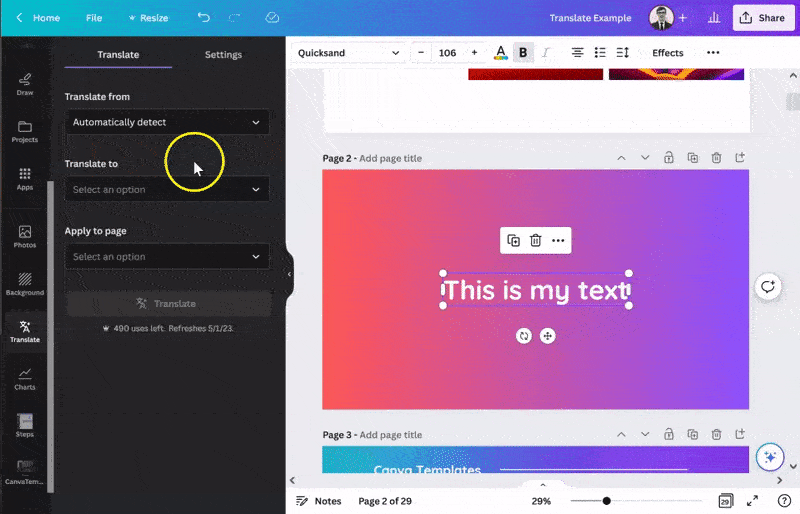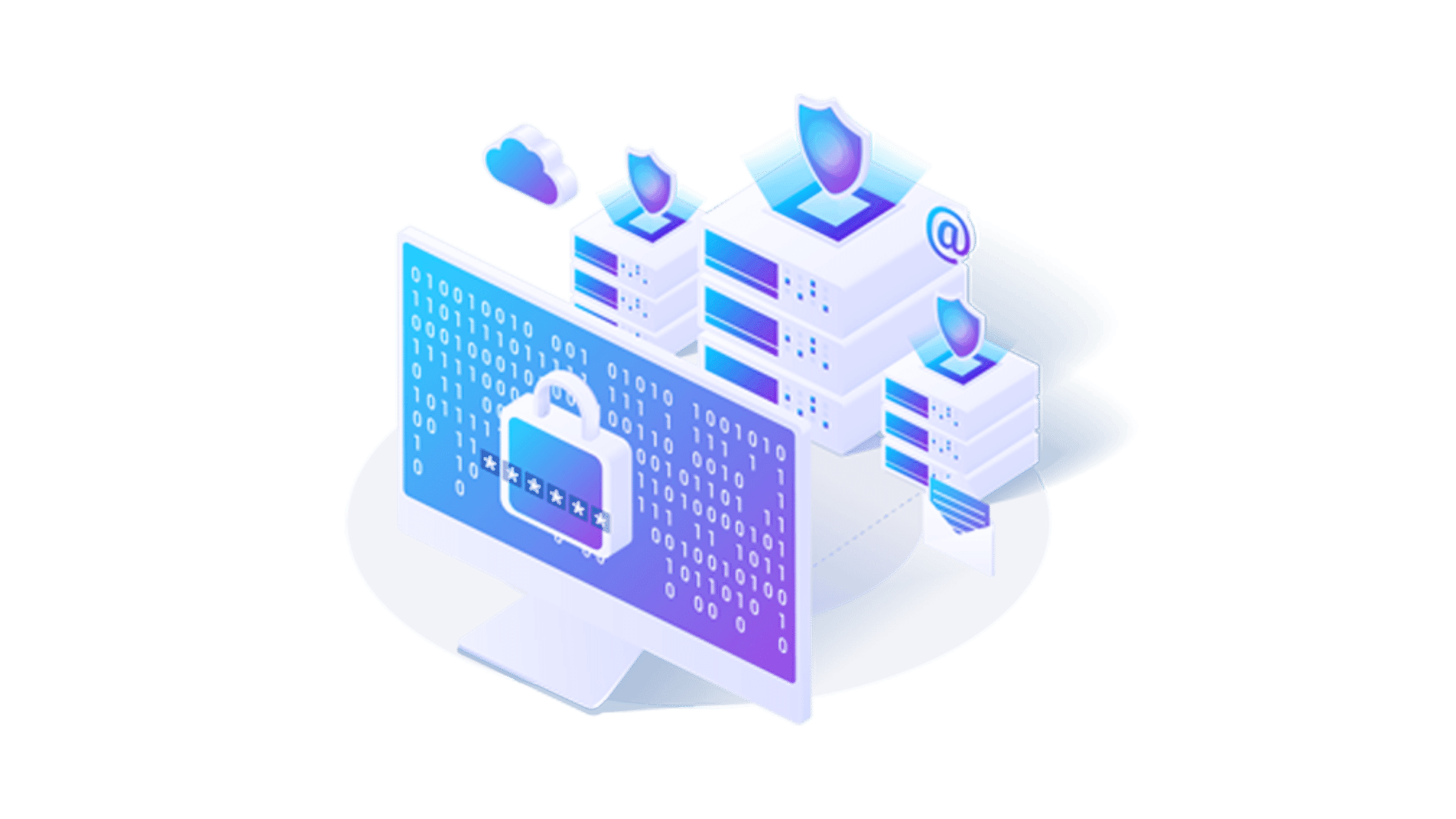 AI can provide numerous benefits to bloggers, by improving their content, processes, and audience engagement, and ultimately contributing to the success of their blog. However, it is critical that bloggers follow Google's best practices and guidelines to ensure their content, human generate or AI generated, is original, high quality, and demonstrates authority.