Best Affiliate Programs for Tech Bloggers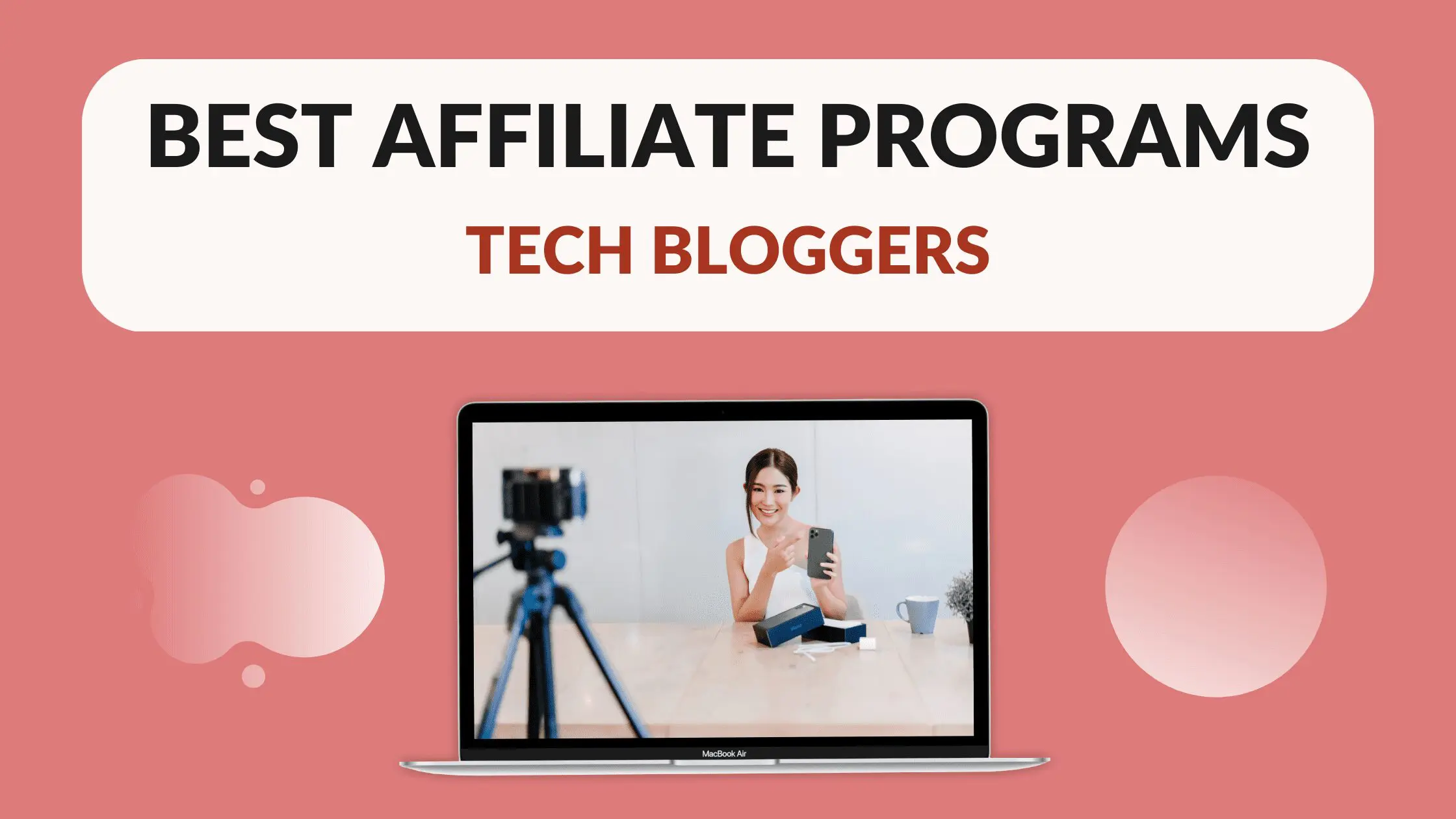 Disclosure: Some of the links below are affiliate links, meaning that at no additional cost to you, I will receive a commission if you click through and make a purchase. Read our full affiliate disclosure here.
The tech industry is a growing behemoth, with a valuation in the trillions. 
Within this flourishing industry, many new technology bloggers are finding their place and learning how cultivating an audience can bring you a passive, monthly income.
A common method of earning from internet traffic is through display ads. However, these are clunky, and can make your site look cluttered and laggy! 
You also have little control over what ads are shown to your audience. Therefore, an excellent (and lucrative) alternative to this are affiliate programs.
Affiliate partnerships are deals between a company and a content creator, where the creator gets paid for every customer that buys from the advertiser. 
This is normally done through a custom link and tracking cookies, allowing you to earn money from any purchases made by the customer within a certain time limit (most commonly 30 days).
When choosing an affiliate company, make sure to consider your niche and audience.

You'll need to sell your chosen companies' products or services to your audience, so it's important to choose something that they'd be interested in! As a tech blogger, this means that tech-based companies will be your best bet.
Best Affiliate Programs for Tech Bloggers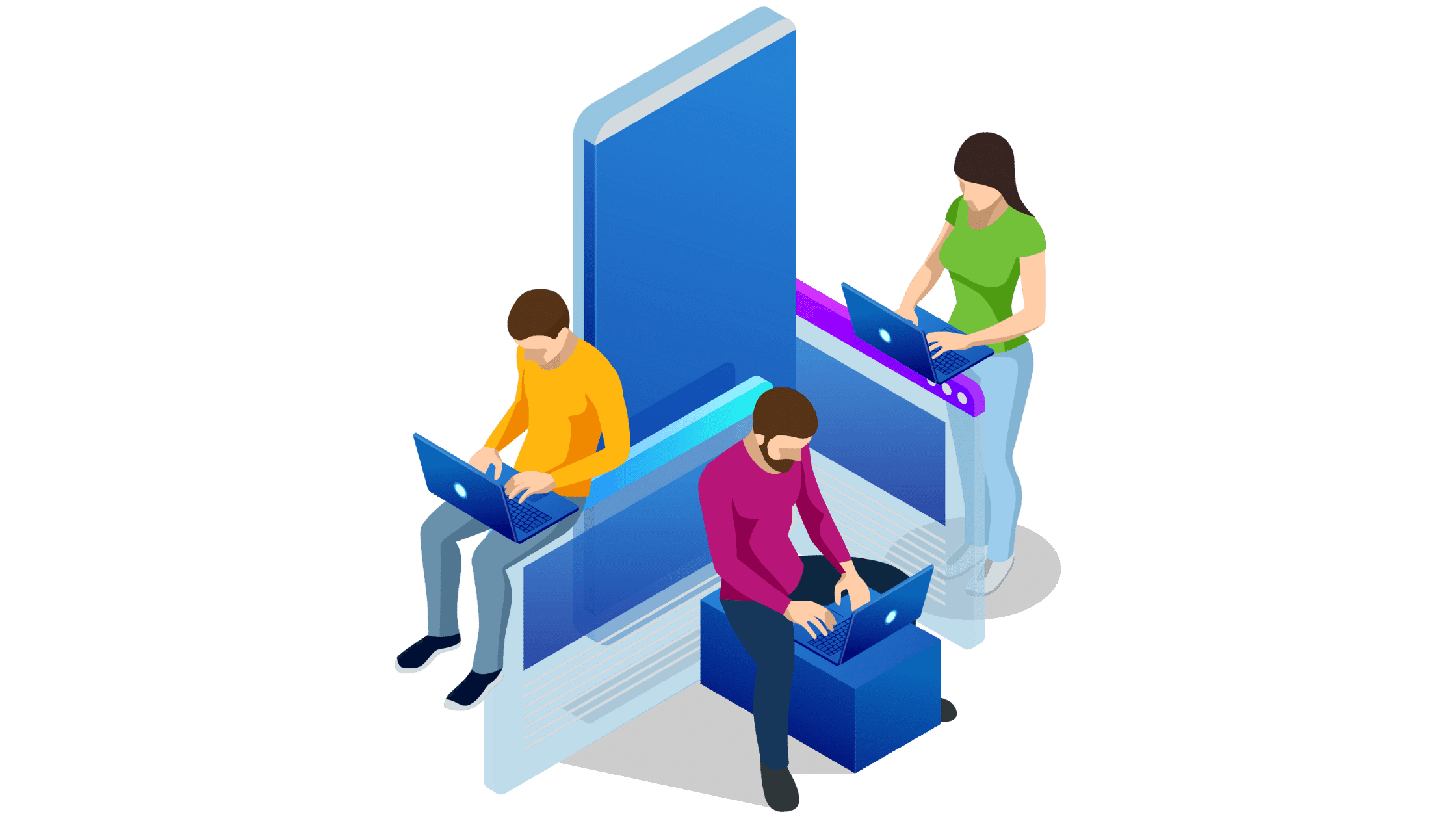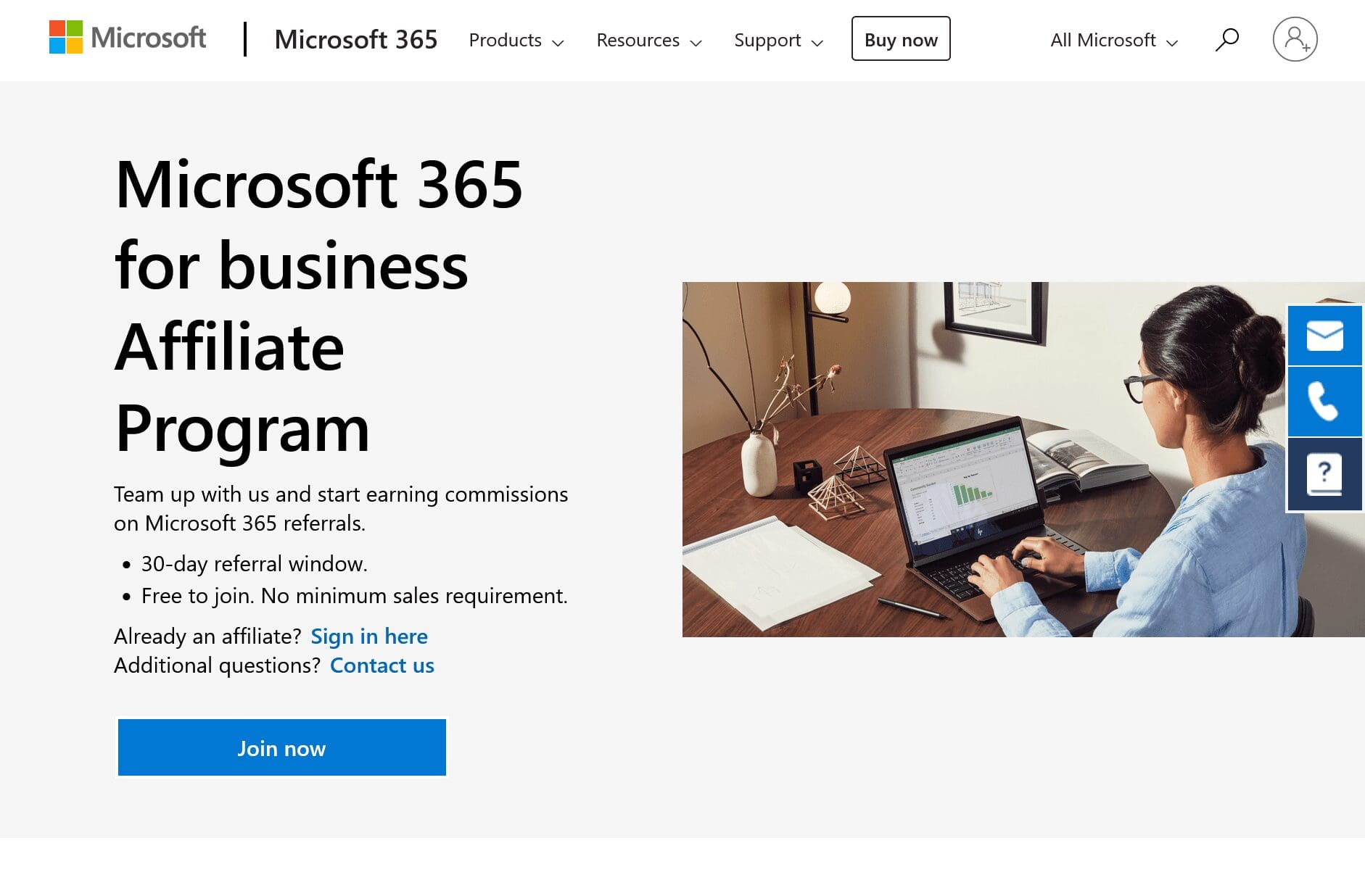 You can't really talk about tech affiliate programs without mentioning Microsoft's– one of the biggest players in the technology space. 
Microsoft offers a varied range of products, including Office 365, Xbox, PCs, Surface tablets, apps, games, movies and even TV shows!
This means that you have plenty of options to choose from when it comes to recommending their products.
Commission rates under Microsoft vary from 5-10% for each purchase made through your link, depending on the product. Most products will provide around 7% commissions. 
The highest paying products are XBox and Office 365, so if you have an audience of gamers or office workers, Microsoft may be an excellent choice for you!
The cookies last for 14 days, which is shorter than average for affiliate programs. 
However, Microsoft offers a wide range of high-quality banners, ads and tools, as well as easy to access affiliate support systems.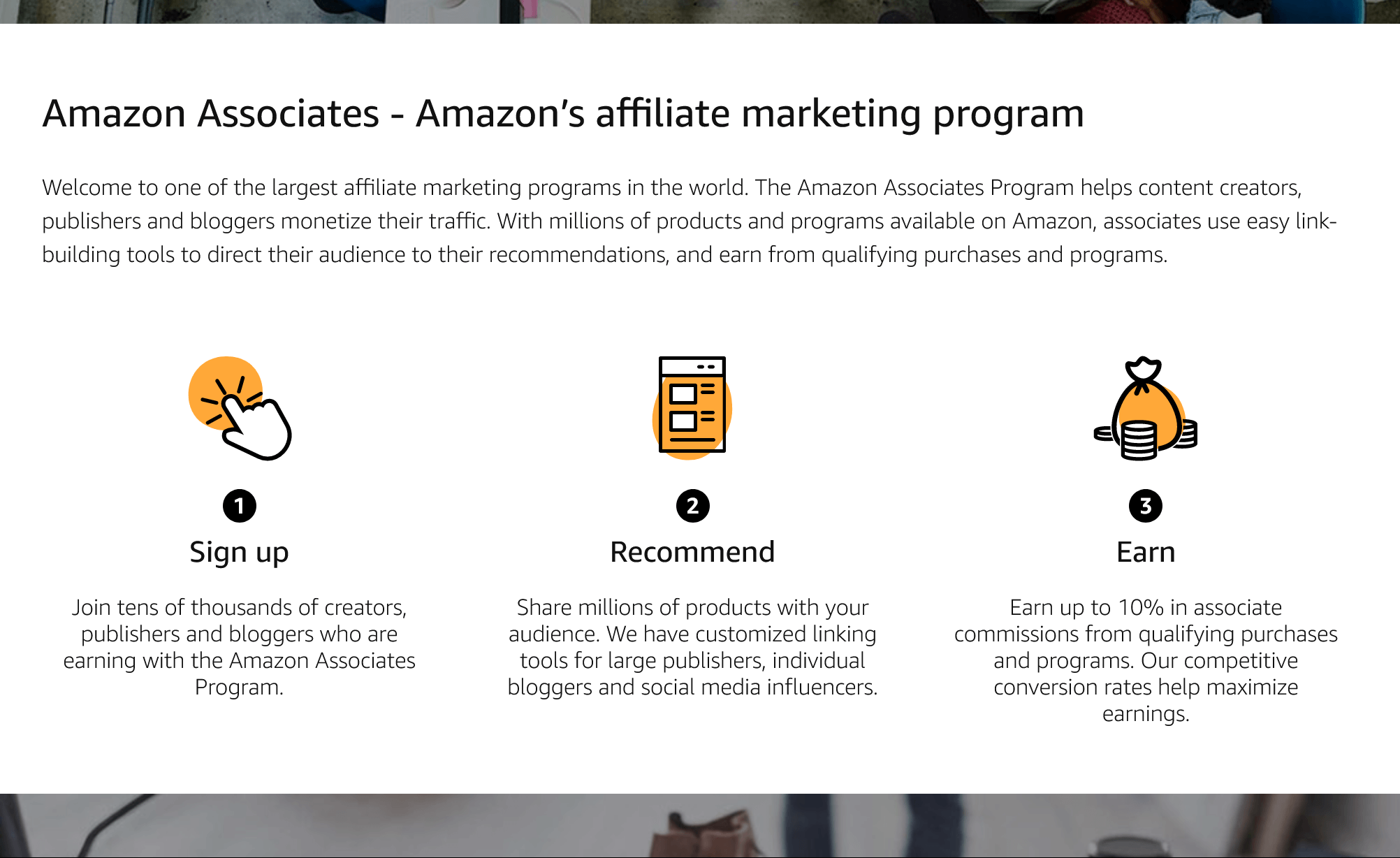 Amazon is another giant in the tech industry, being one of the pioneers of affiliate marketing.
They are an extremely widely-used and trusted company, meaning it won't take much work to convince your viewers to buy from them!
The biggest benefit of advertising Amazon products is the sheer range of options, with practically anything you can think of being available on Amazon's web store. 
For this reason, Amazon's Affiliate program can work for pretty much any audience. No matter who you write for, you'll be able to find something they'll be interested in on Amazon! 
You also get paid for every item in the customer's cart at checkout– including things you weren't even advertising for.
However, Amazon has one of the lowest commission rates when it comes to tech affiliates. 
This varies from 1-10% depending on the category, with most categories being under 5%. Tech products sit at around 2 – 4%. They also only offer a 24 hour cookie lifetime, which is much lower than normal.
Despite these, Amazon can be a helpful boost to add to your site. 
With how popular it already is, customers are likely to use your links, and you can customize the specific items you advertise to a high degree. Though not as lucrative as some others, Amazon offers a fairly reliable way to get commissions.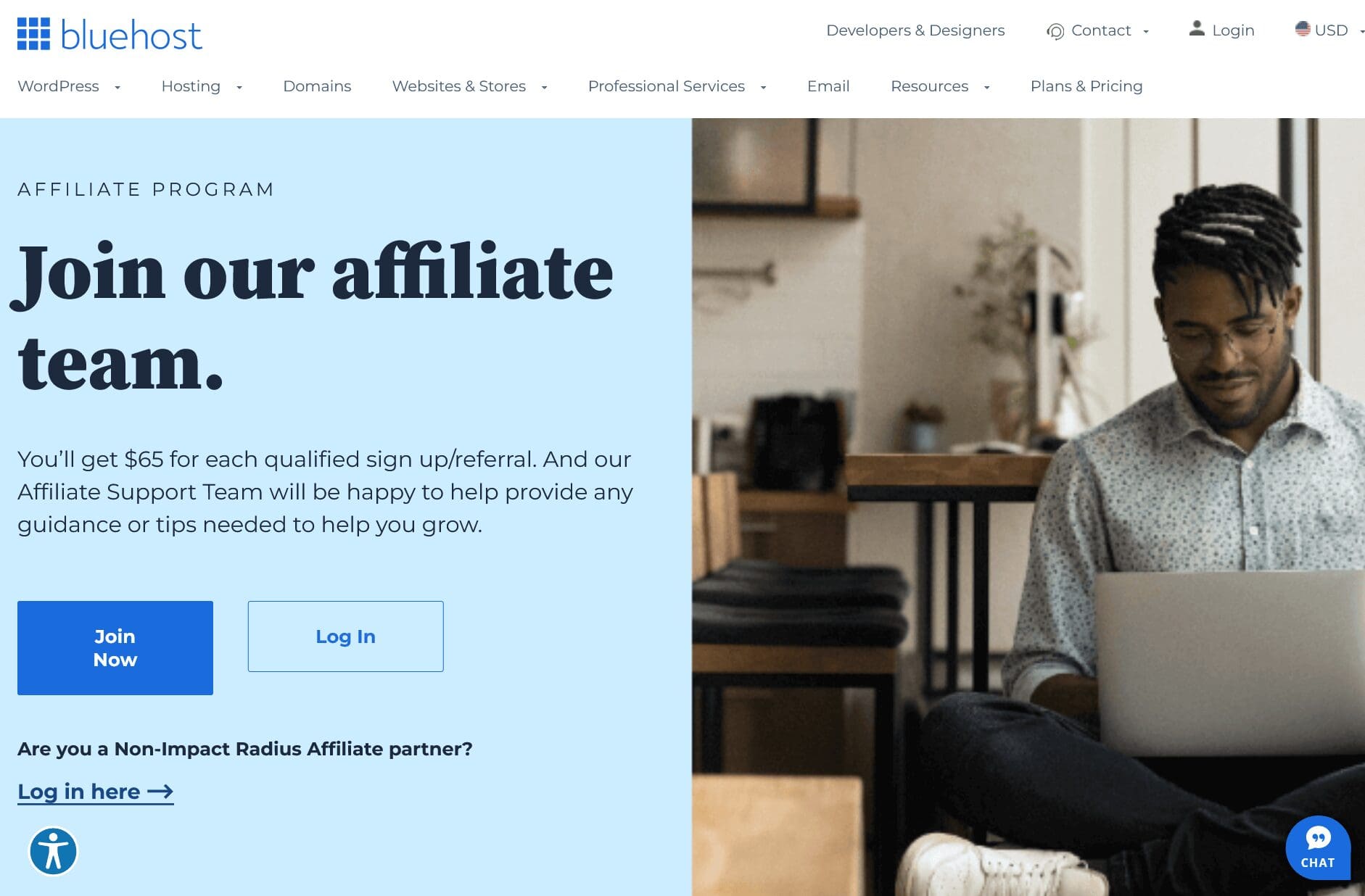 One of the most popular web hosting companies in the world, BlueHost has become a very popular affiliate program for tech bloggers. 
Web hosting is needed by every business in the tech world at some point, so their products are applicable to most audiences of tech blogs. 
BlueHost offers a flat $65 USD commission rate for each sale generated from your referral link. However, if you are a successful affiliate, they may raise this rate up to a potential $130 per sale! 
They also offer a generous 45 day cookie lifetime, giving customers plenty of time to decide on their purchase. According to their website, over 5 million in commissions were paid in 2021. 
Their affiliate program offers a wide variety of banners and ads for you to use, as well as an easy to access affiliate support network to answer questions and provide advice.
Their services are already well-known and widely applicable– making them a great choice for almost any tech blogger.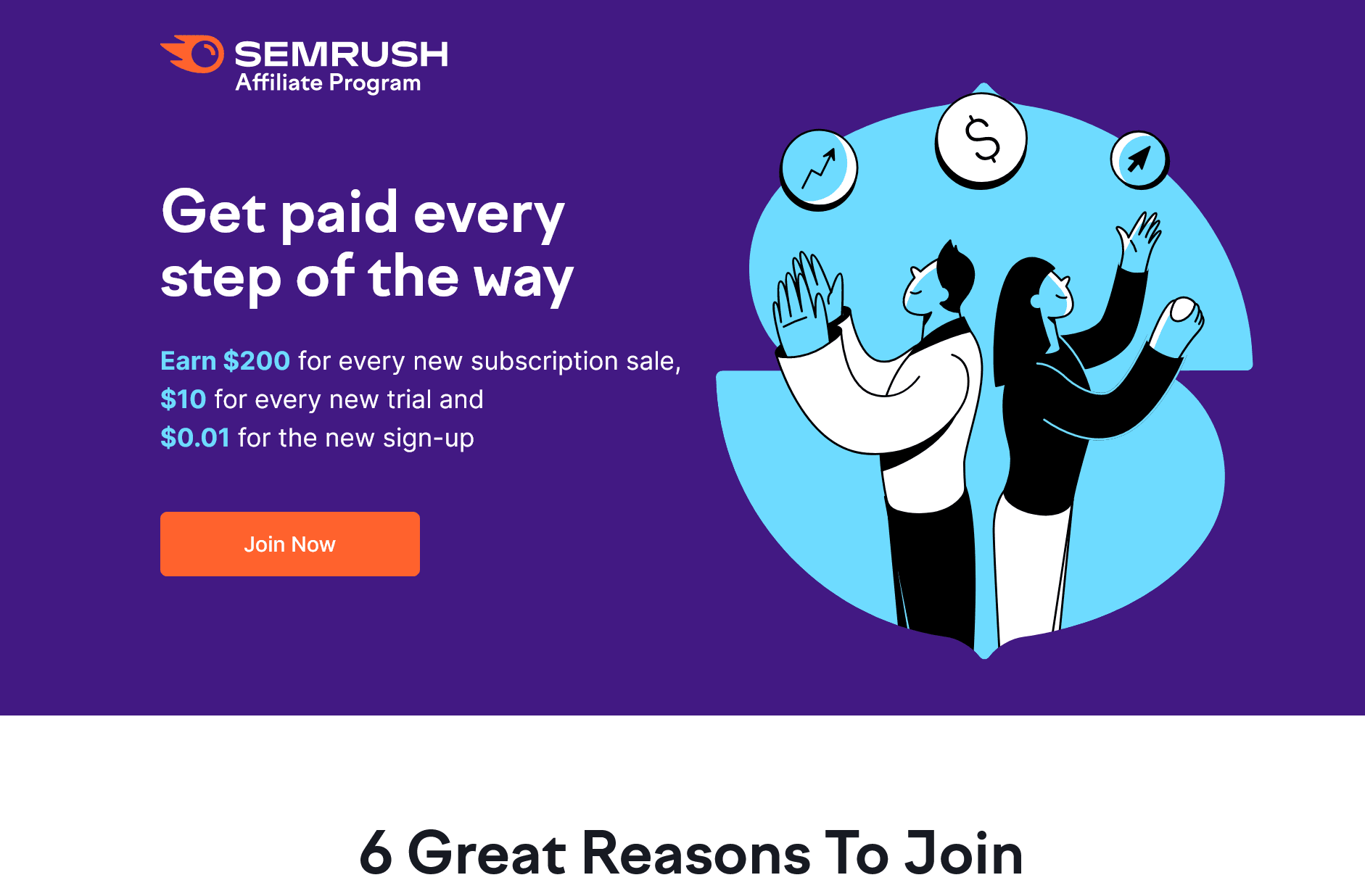 SemRush is an all-in-one marketing suite that provides SEO analysis and other Saas services. 
They are a well-known and trusted company in the digital marketing world, meaning their services are easy to advertise to a tech audience. They even claim that 30% of Fortune 500 companies use their services!
SemRush offers a flat $200 USD commission rate for each new subscription, as well as $10 for new free trials. They also offer $0.01 for each free signup to their website through your link.. 
Their cookies last for a very generous 120 days, much higher than most affiliate programs. A dedicated team is also assigned to affiliates to help guide their sales and give advice.
The marketing materials offered to affiliates are high quality and varied, making them easy to fit into your specific website. They also offer these resources in 9 different languages.
ConvertKit provides a high quality email marketing tool that lets users plan, send and manage email campaigns in a simple way.
The commission rate provided is 30% for each person that signs up for a service through your link. What you earn depends on the plan they choose, so it can vary between customers. Earnings are paid every month, and the program has a 60-day cookie lifetime.
A major boon of ConvertKit's affiliate program are the resources they provide. 
They have a wide range of marketing material and even provide free training programs and videos to help you make the most out of their program. 
This is alongside an attentive affiliate support system which will guide and advise you to make the most of the opportunity! 
They have an easy system for tracking your earnings and traffic, which also helps to perfect your methods of advertising.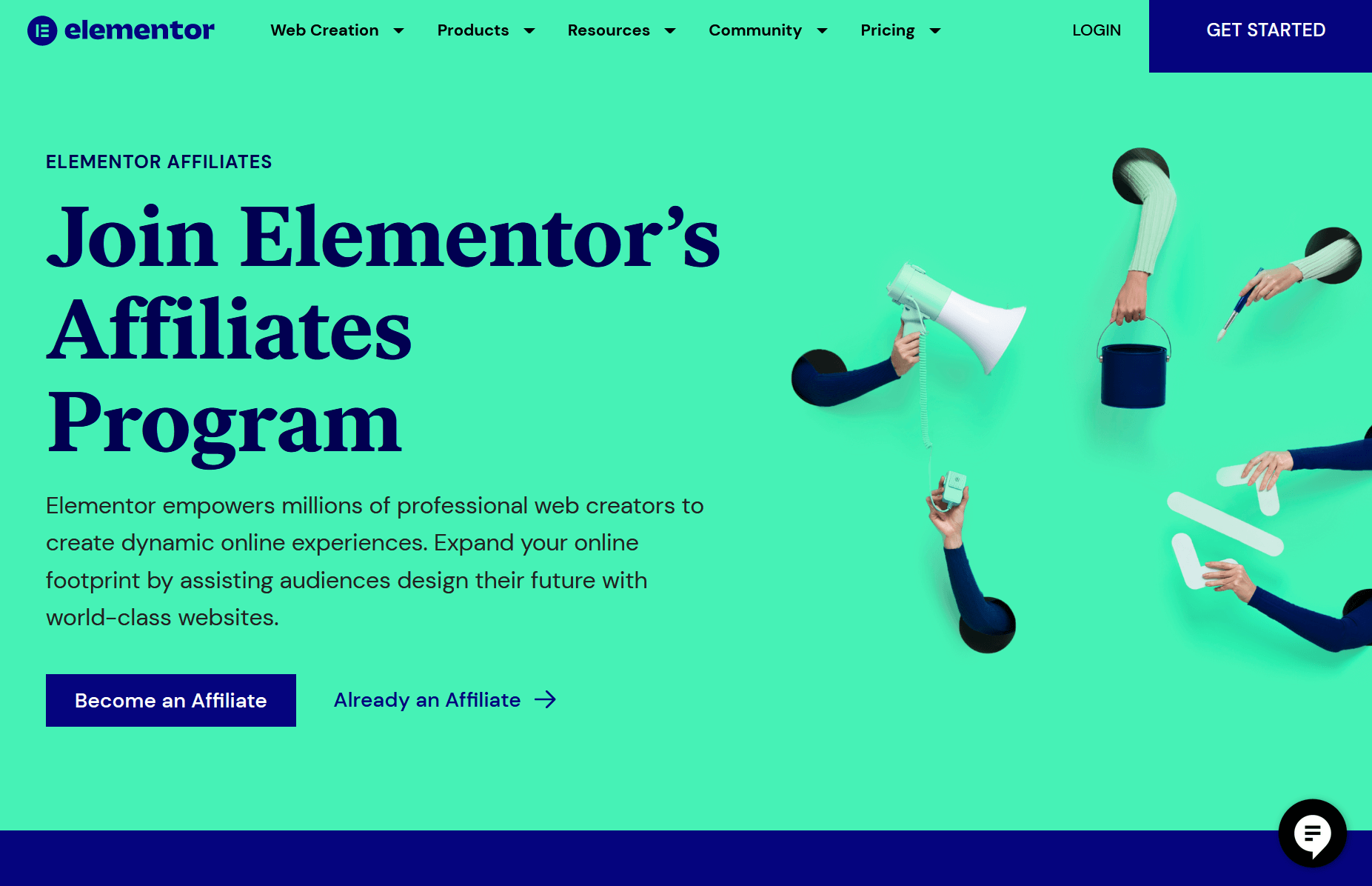 Elementor is one of the most popular WordPress plugins available. It allows users to create professional looking websites through an easy, code-free drag and drop system. On their website, they boast powering 8% of the world's websites.
Their commission rate is one of the most generous available in tech affiliate programs, giving 50% for each sale generated. 
The specific amount will depend on the plan purchased by the referred customer, which can range from $49 to $999 USD per year.
They send your earnings each month, with a minimum of $200 earned before you get paid. Their cookies last for 90 days, which is a pretty decent time compared to other affiliate programs.
Elementor also provides dedicated affiliate managers to guide you, as well as a range of training videos and tutorials. Their tracking and analysis tools are top-notch, and allow you to see a detailed breakdown of your traffic and sales patterns.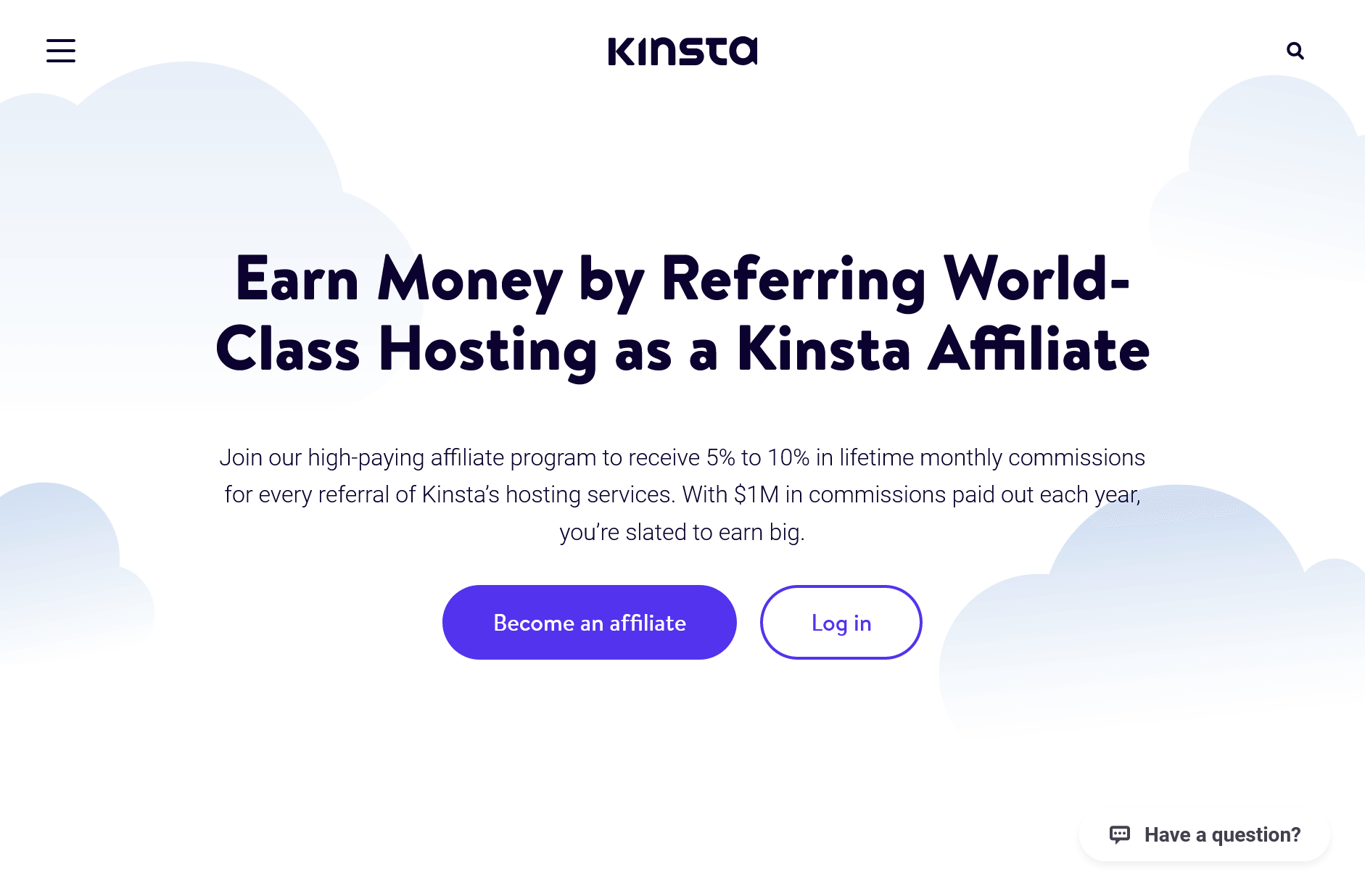 Kinsta is a top-of-the-line web hosting service which specializes in large scale business websites through WordPress. 
Their plans are expensive but high quality– which is good news for their affiliates since it means a high commission rate! 
Their services may not be for everyone, but because of this high rate you don't need a huge number of purchases to earn a fair amount of money. 
If you think your audience includes business owners who might be looking for a high quality, fully supported website, then Kinsta will be a great option for you.
Their commission rate starts at a flat rate with each purchase. This ranges from $30 USD for their cheapest plan, to $500 for their most expensive. 
Additionally, you get a 10% lifetime commission for every month that the customer stays subscribed. This is especially good when considering Kinsta's very high retention rate of 95%.
Presently, they boast over $1 million in commissions paid out every year. They also offer a 60-day cookie lifetime.
Kinsta also offers an excellent library of resources and tutorials for improving your affiliate income. 
This is available to you unrestricted once you sign up for their program, alongside easy contact with their affiliate management team to help with anything else you need. They also offer excellent tracking tools for your traffic and purchasing statistics. 
Ultimately, the most important thing to consider when choosing an affiliate program is your audience. 
You have to consider what your audience is most likely to be interested in– otherwise you'll never get any clicks!
This list provides a range of generic-but-safe options like Amazon, as well as more lucrative, specific options such as Kinsta. If your niche fits those specific businesses, then it's definitely worth trying to make the most of it! 
Your biggest goal should be becoming a trustworthy source of recommendations for your audience. 
This is especially relevant under affiliate plans that include recurring monthly commissions, since you'll earn less money if the customer isn't happy and drops out quickly.
By understanding your audience and their needs as well as choosing your affiliate programs carefully, joining an affiliate program can be an excellent way of creating a passive income from your already existing internet presence. 
We hope this article has made that selection process easier for you!