Best Blog Writing Services (+ Finished Articles From Each!)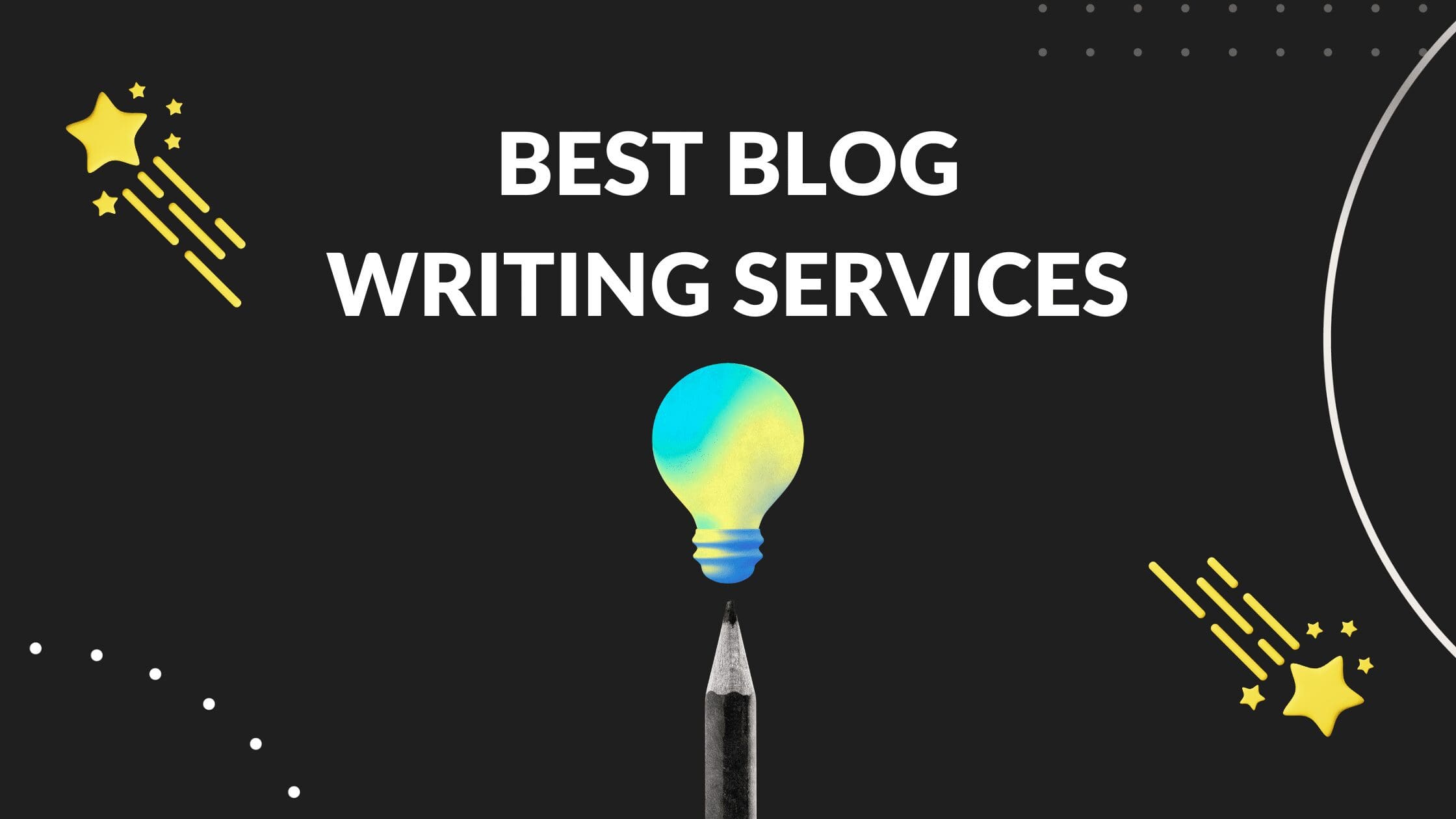 Disclosure: Some of the links below are affiliate links, meaning that at no additional cost to you, I will receive a commission if you click through and make a purchase. Read our full affiliate disclosure here.
Are you looking to outsource your blog writing, but unsure of where to find the best writers? One of the most popular solutions for bloggers are blog writing services.
Blog writing services are companies that manage large teams of writers and specialize in churning out content for blog owners who are looking to scale their site.
However, it's hard to know what the best blog writing services are without spending a small fortune (and weeks of time) ordering and then waiting for batches of content from each.
That's why, as a blogging experiment, I hired each of the top blog writing companies at the end of 2022. I sent each of these companies the same limited blog brief (instructions on what to write/include in the article). The articles produced, are included in this comprehensive post, which I hope will make blogging writing services a bit easier to compare!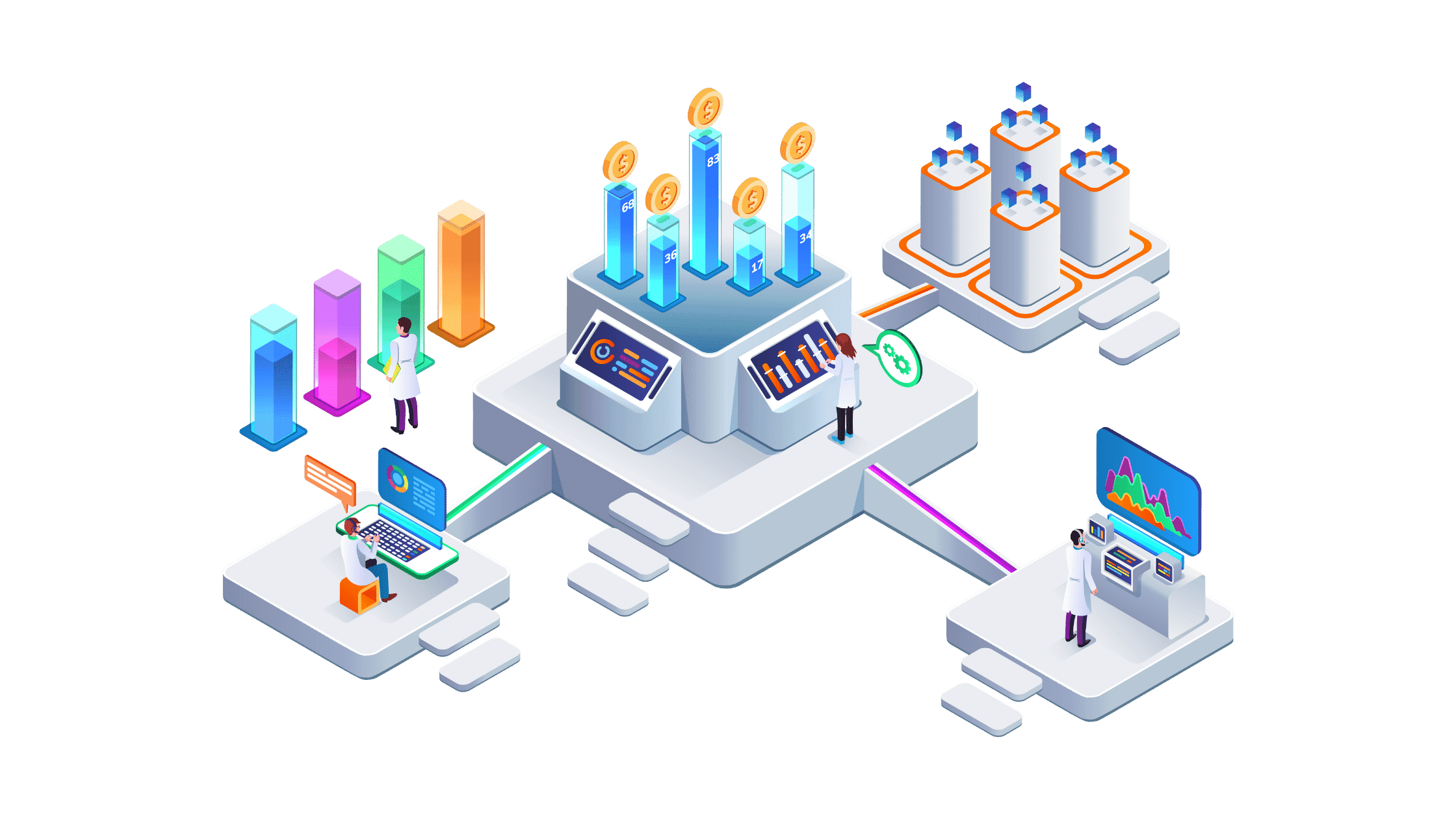 Like any experiment, this one was not without its own limitations. A few of the major limitations include:

Replicability: Blog writing companies employ a variety of writers. So while the results of this experiment are useful, your experience may very, simply because these agencies all rely upon a diverse range of writers.
Subject Matter Limitations: For the purposes of this experiment I deliberately chose to submit broad topics without a ton of supporting details. It's possible this may have led to the articles being assigned to more "generalist" writers. Meaning, if you were to order articles for your blog on some very niche topic, these results may not be as useful.
The Blogging Briefs Sent to Each Blog Writing Service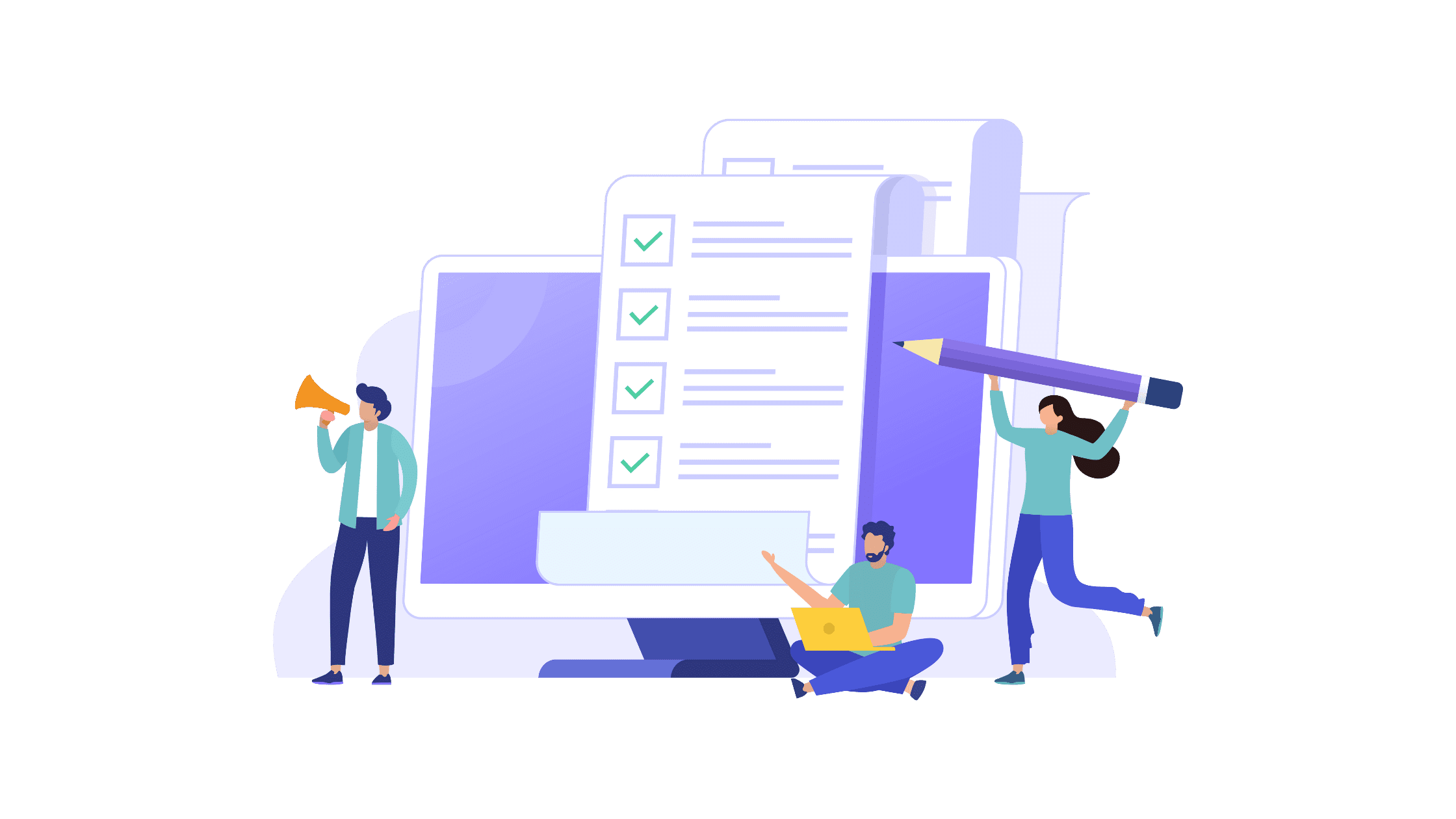 Each blog writing service differs in the information that it requests in order for you to place an order for an article. To try to be as fair as possible, I chose a broad brief that would be accepted by all the content writing services without too many questions. The brief was:

Write an article, on how to build a personal brand, that is roughly 2,000 word in length.

I chose this topic because I had already written a similar article a few years ago that ranked well in Google, with reasonable search competition, so I thought it would be interesting to compare.
While my article on "The Ultimate Guide to Building a Personal Brand" is not an article I spent a ton of time on specifically (or think is necessarily a representation of my very best writing, it is currently ranked #4 for the keyword search:
How to Build a Personal Brand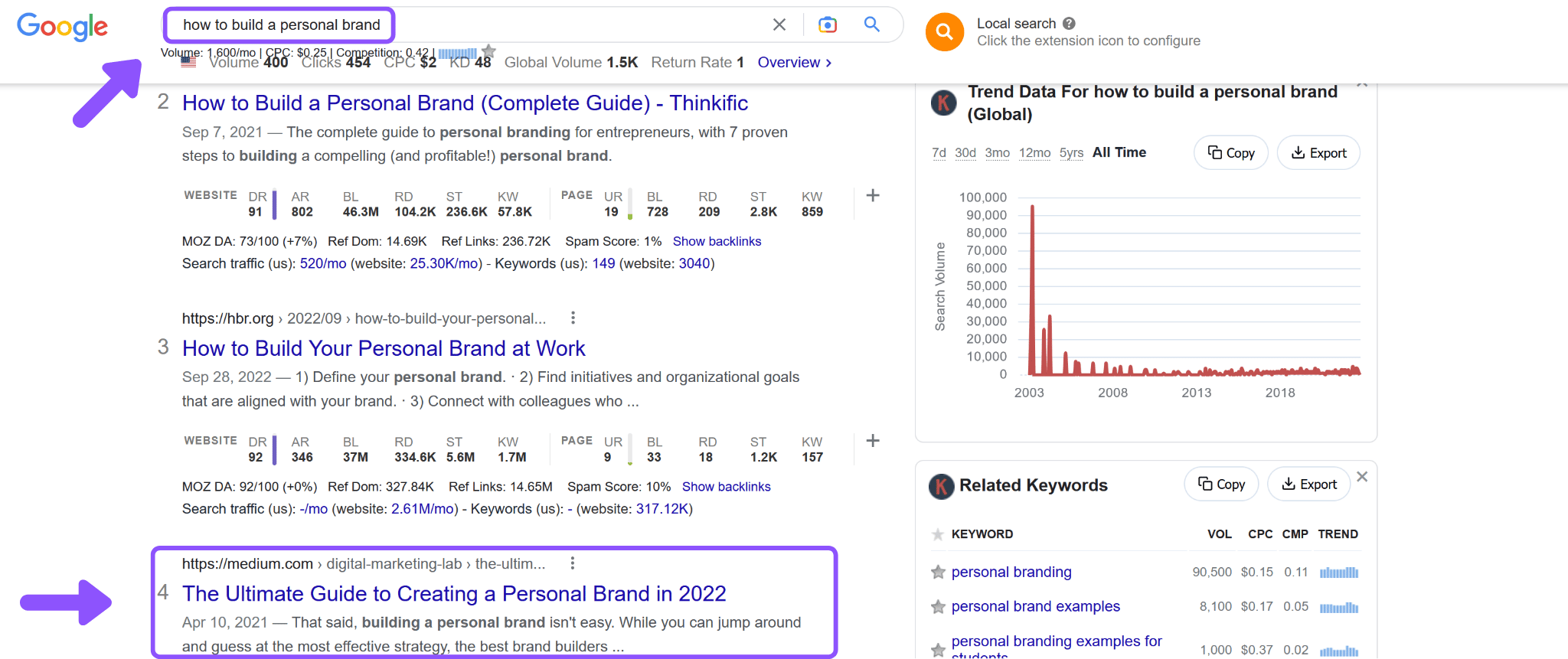 At one point it actually was #1/#2 for this search phrase, but the ranking has since slightly dropped. But still, #4 on the first page of a competitive search keyword is probabaly a decent benchmark to compare various ghostwriters to!
The article's featured image still even appears in the SERPs featured snippet image carousel:

The article was published on Medium, and you can read the whole thing by clicking here.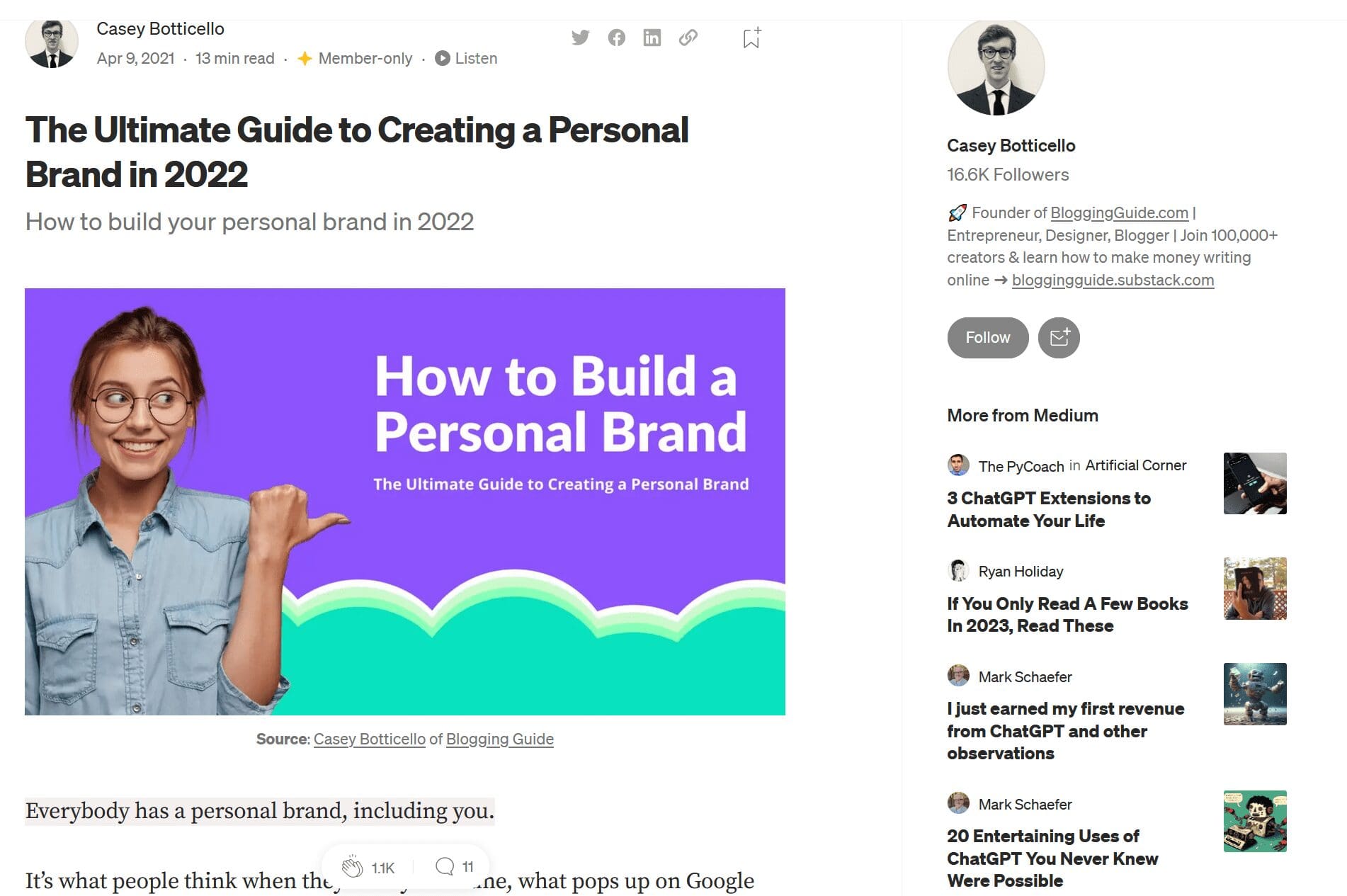 Sample Articles From Various Blogging Writing Services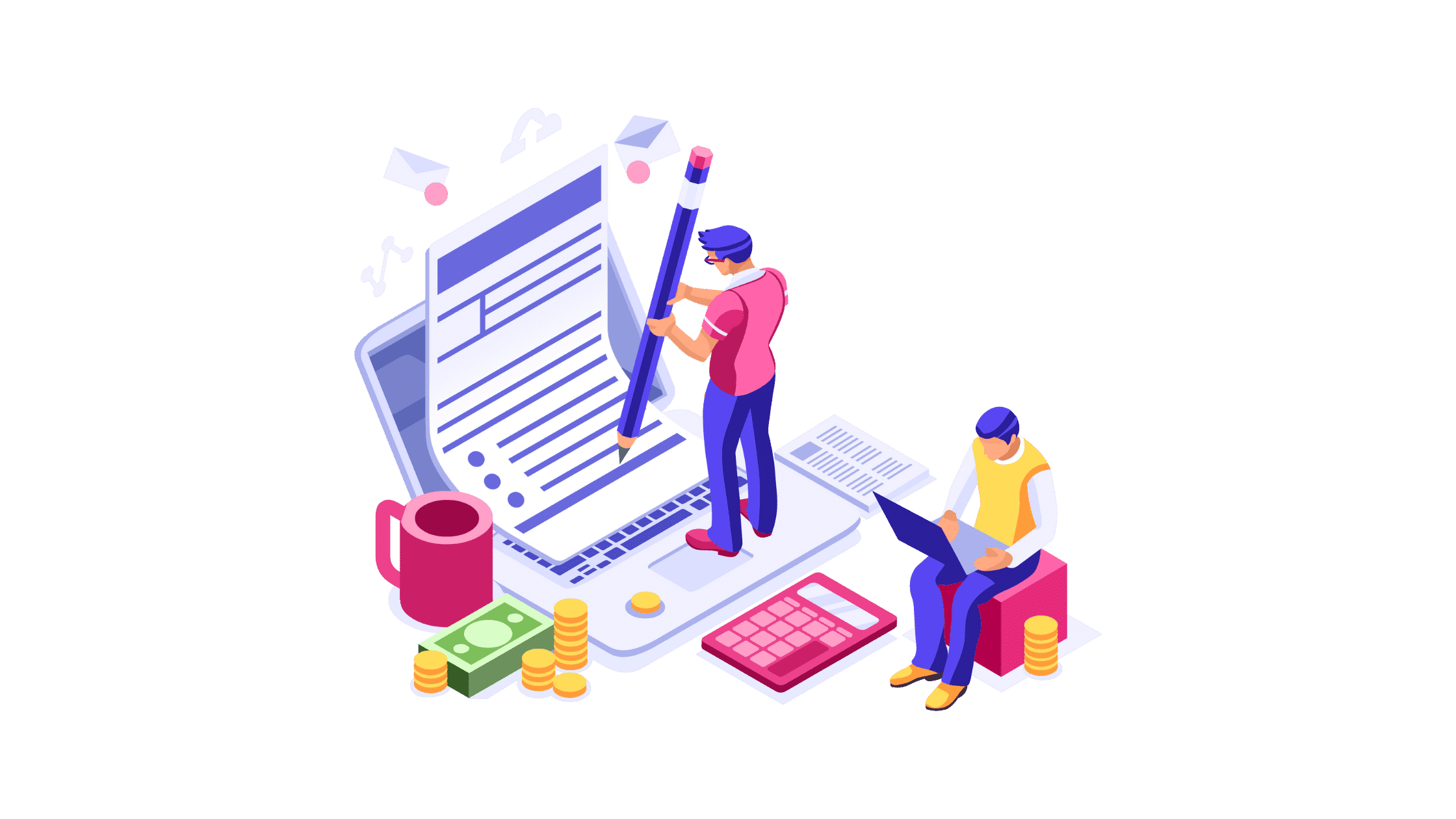 While there are a number of blog writing services, I decided to try the top 6 that I've received the most questions about. These include:

Content Refined
WriterAccess
The Hoff
NicheSites
Content Pit

For each of these articles, you'll see the following information noted before the full text of the finished article:
Article Word Count: The total word count (excluding any miscellaneous text included with the article, added by the blog writing service). As a reminder, I requested an article of approximately 2,000 words.
Article Cost: The total cost of the article (including any taxes or fees). While many of these blog writing companies do offer bulk discounts, I created brand new accounts and requested only a single article from them.
Originailty.AI Score: The score assigned to each article after running them through Originality.AI. Originality.AI is a service that claims to detect AI generated content with a fairly high degree of accuracy. Given the recent explosion of AI writing tools, I wanted to see if any of these articles appeared to be AI generated.
Copyscape Results: I ran each of these articles through Copyscape which is a plagiarism tool used by many bloggers. Obviously, plagiarism is a major concern with any outsourced content.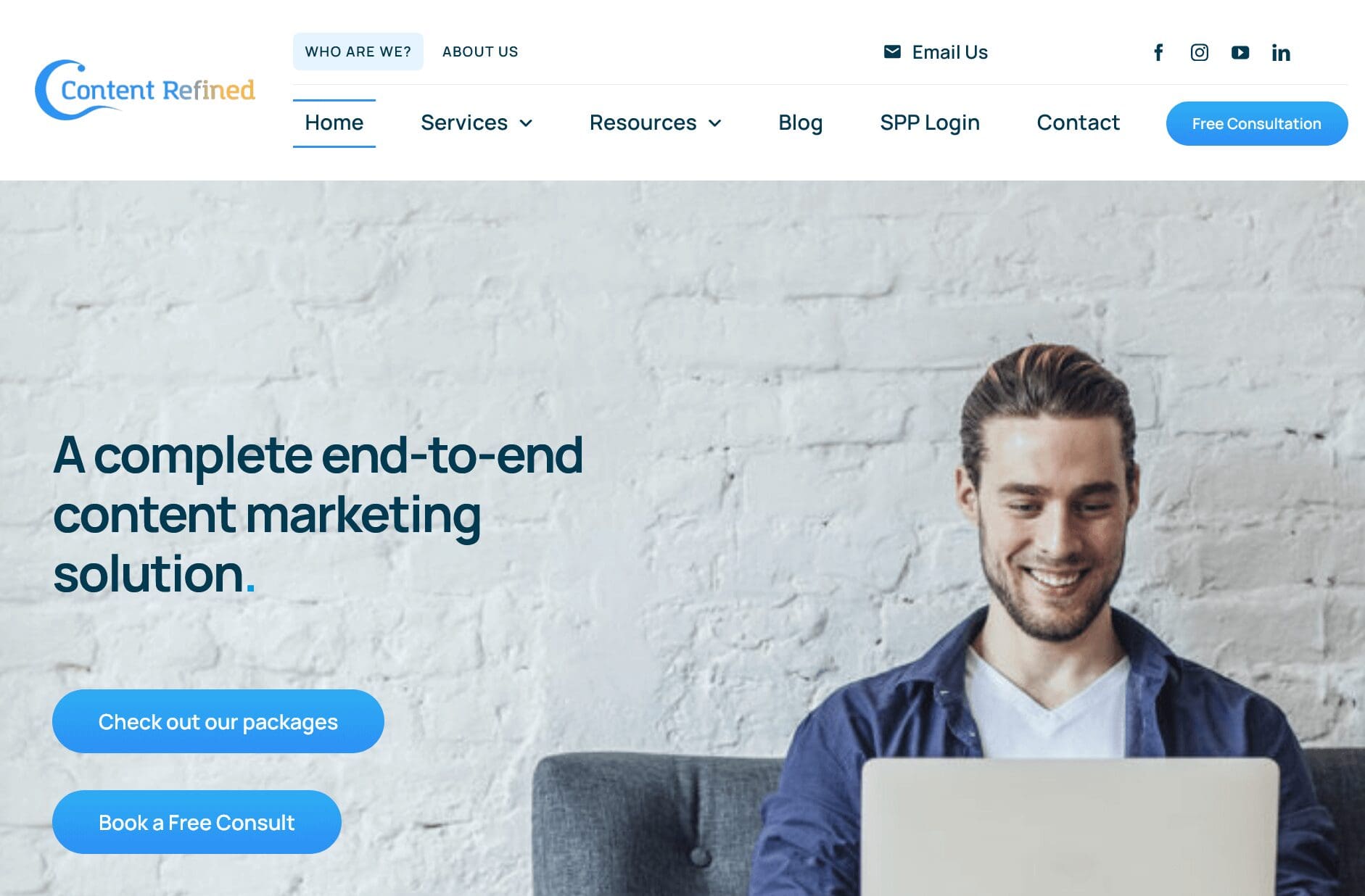 Article Word Count: 1,957
Article Cost: $164.50
Originality.AI Score: 47% Original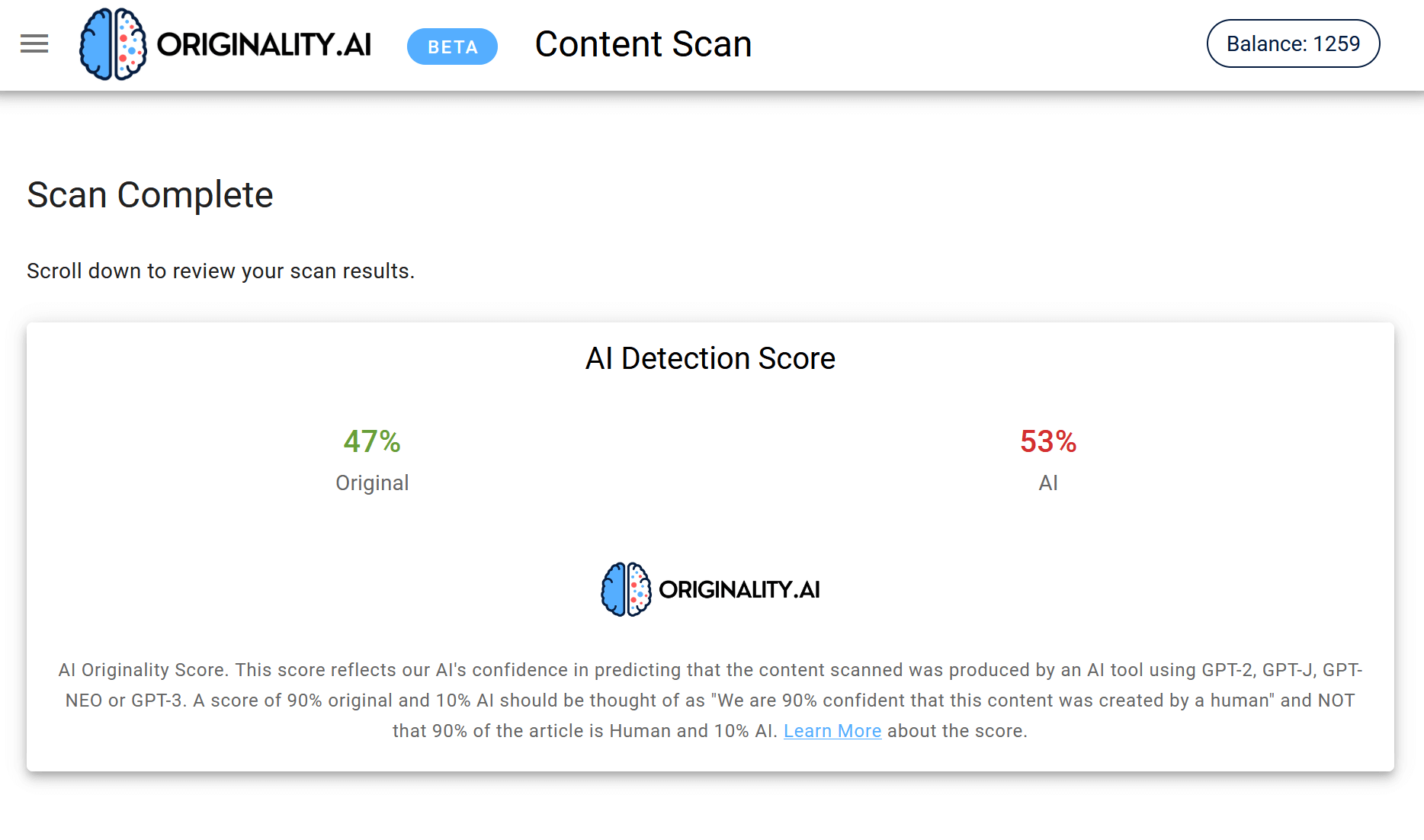 Copyscape Results: Passed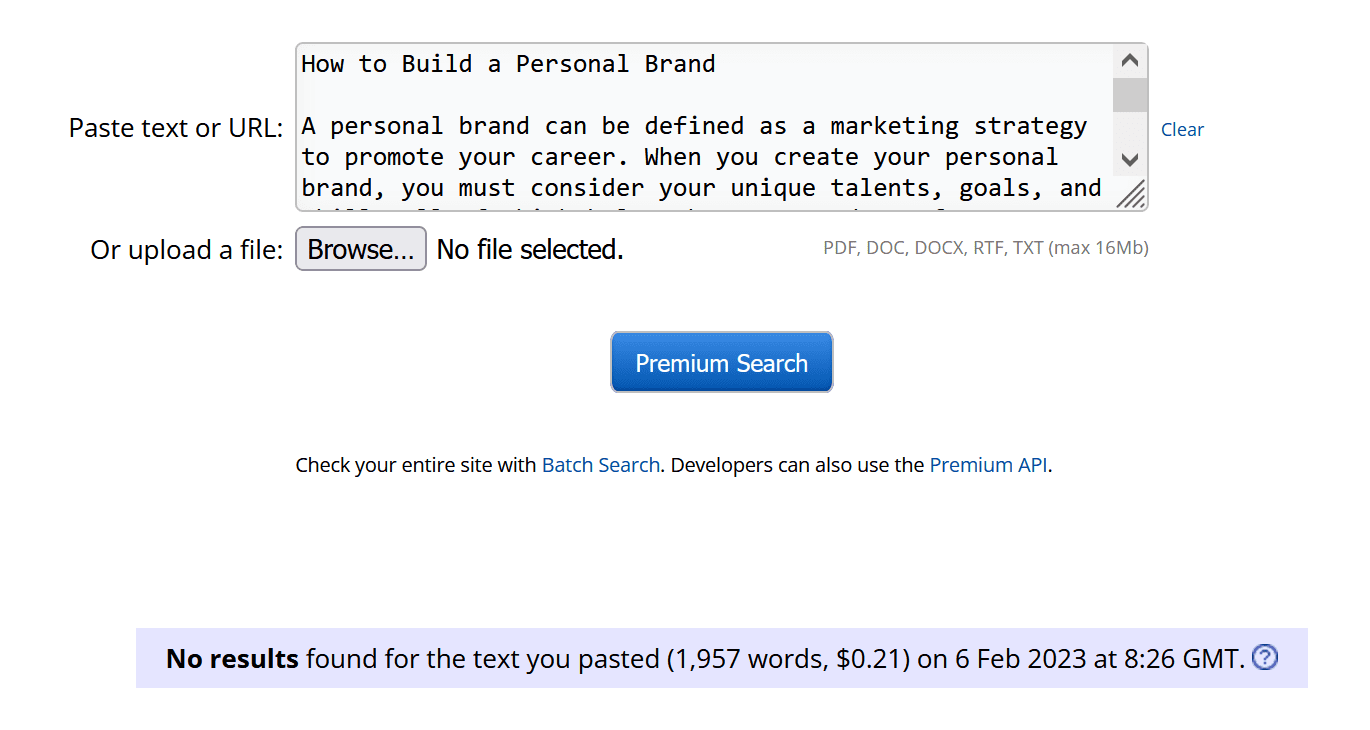 How to Build a Personal Brand
A personal brand can be defined as a marketing strategy to promote your career. When you create your personal brand, you must consider your unique talents, goals, and skills—all of which help make you stand out from your peers. Gaining the knowledge of how to build a personal brand can help you market your experience and skills to potential clients and employers.
If you are unsure how to build personal brands, this article is for you. In this article, you will discover how to build a personal brand and why it is beneficial to your career and professional development.
What Is a Personal Brand?
A personal brand is how others perceive your qualifications, talents, and skills. You can use it to help define who you are and the objectives you aim to achieve in your chosen career and industry. Personal brands are a great way to reflect your professional work ethic and values. Your personal brand is unique to you alone and can be an integral aspect of your workplace reputation.
Why Should You Have a Personal Brand?
Having a personal brand can be a great way to make you stand out from the competition. As a professional seeking a job, having a personal brand can be a great way to distinguish yourself from other prospective candidates. With a personal brand, you can promote your skills and reputation, enabling you to attract prospective employers via social media, networking, and job-posting websites.
The Benefits of a Personal Branding Strategy
With a personal branding strategy, you can accomplish the following:
Advance Your Career
Creating a personal brand involves centering on your professional skills, accomplishments, and goals. These factors help you better identify potential opportunities to develop and advance. The written components of your personal brand play the role of an objective reminder, especially when you are searching for a new job. With a personal brand, you can discover new pursuable opportunities that you might previously not have initially considered.
Improves Your Networking Skills
Promoting your brand at a networking event can be quite challenging. However, when you take the time to build a personal brand, you have the words required to effectively and clearly describe what you do.
Your brand helps address who you are, your role, and how others can leverage your services or skills. When you can describe your goals and accomplishments while networking, you make better impressions on professional contacts and potential employers.
Helps Develop Authority and Trust
When you build a personal brand, you can help inspire trust from your target audience, using your position as a subject matter expert. Social media recruiters are more likely to find you and view you as a thought leader in your industry. This helps to position you as a subject matter expert, which can result in your brand attracting a potential employer.
Promote Yourself Online
Having a personal brand can enable you to channel your networking activities on each social media platform while also improving your site and gaining an online presence. As a marketing strategy known as digital branding, you can use the internet to connect with prospective employers. Having a personal brand message can equal higher-quality connections.
Steps to Take for Successful Personal Branding
Branding isn't the sole purview of major corporations and athletes. It doesn't matter if you are searching for industry recognition, a better job, or want more clients; developing a strong personal brand is imperative.
One of the most effective ways to discern if you need a personal brand is to Google yourself. If the results you get aren't what you want, you need to build a brand identity. You must control the narrative rather than allow it to take a life of its own.
You are better positioned to achieve your professional aims when you manage your message and how you are seen. With that in mind, here are a few steps you need to know when learning how to build a personal brand.
Comprehend Your Assets
Your assets should be seen as a reflection of your personality, what you do, and your values. You need to consider the factors that make you unique and the special skills you can offer prospective employees. Most of your pertinent assets are your skills, which you excel at. These can be soft skills, such as a positive personality trait, or hard skills acquired via job experience or education.
When you incorporate these skills into your burgeoning personal brand, it is important to consider your passions and how they can be linked to your skills. An example of another asset you might want to consider when building your personal brand is your core beliefs and values. These beliefs drive how you function at a job, and employers are always searching for clients with values that align with their organizations.
Create Your Brand's Vision
Your brand vision should be your mission or personal brand statement. It should be written in the present tense highlighting everything you have already accomplished. Your brand vision should paint a clear picture. With a well-written brand vision, you can willfully move from your present status to where you want to be.
Create Your Brand Message
Typically, a brand message comprises a couple of sentences describing what you can offer to a role, team, or potential employer. When developing your personal story or brand message, you need to consider the following questions:
Why do I want to create a personal brand?
What traits do I want to be associated with my personal brand?
When you can answer these questions efficiently, it makes it easier for you to develop an accurate and concise brand message. Creating a brand message can help you clearly define your brand while having something concrete to link to when making decisions concerning your career.
To this end, you might want to write a few sentences about why you need a personal brand, what it should look like, and the goals you intend to achieve. Once you create it, you can put the message on your social media profile or personal website. Alternatively, you could choose to keep the message to yourself.
When creating your brand message, you must be consistent. You need to consistently reinforce your message in your marketing and content. Once you have decided on your message, you need to keep that message across your communication channels.
Being consistent helps build credibility and trust. You can also keep design elements, such as your logo, consistent. Discovering your unique voice and remaining true to it can be a great way to build a powerful personal brand.
Create an Authentic Personality
Having a brand personality means incorporating the main traits and characteristics of who you are as a professional. Doing this can help you select the tone your brand utilizes. You might want to incorporate traits such as results-driven, hardworking, creative, highly motivated, dependable, and risk-tolerant depending on your professional goals.
It is important that your personal brand isn't viewed as a persona. It should be treated as an invention that bears nothing to your true personality. Find out what actually makes you different and learn to embrace that difference. You can leverage that uniqueness to make people pay attention to you over everyone else.
This is why you have to figure out your personality beforehand. People want to interact with actual people—this means you have to be real over everything else. When creating your brand personality, you must consider whether you want to be professional or casual. Serious or quirky? The more authentic your personal brand is, the more likely people will ring true with your message.
Become Known for Something
Think about it: What would the topic be if you had the opportunity to be the most renowned subject matter expert? The most effective and compelling way to build a personal brand is to become a recognized authority in a narrow field.
Conduct market research to know the competition and establish how to stand out from the pack. Leverage the special skills that make you unique to differentiate yourself. You should see your personal brand as a clear reflection of your beliefs, values, and passions.
Know Your Target Audience
Perhaps the worst error you can make when building your personal brand is trying to appeal to everyone. This is why it is especially important to know your niche. A strong brand begins with knowing who you are, your beliefs, your position in the marketplace, and your positioning.
What perception are you attempting to create, and how can it appeal to your target audience? When you know your audience, you are more prepared to develop services and products they need. You must consider their psychographics, demographics, challenges, and pain points. What things do they struggle with, and what can you do to help?
Your personal brand should be targeted at the subset of people you want to view it. For instance, if you are searching for a job, your target audience could be potential employers in a particular niche.
You have to first identify who your target is, then utilize the traits of that group to develop your brand. You can benefit from adjusting your target audience to match the type of organization you intend to work for and the work environment it fosters.
Grow Your Social Media Presence
In today's world, having a captivating personal brand can be difficult without an online presence on social media. When you secure a domain name, you should search for it on each social media platform, including Facebook, Twitter, and LinkedIn, to name a few.
You can then create a consistent username across all your social media platforms. In the beginning, you might want to concentrate on just a couple of social media sites. Ensure you select sites that fit your target audience. You need to ensure your accounts are active by consistently posting on them.
A key point to remember when trying to grow your social media platform and online presence is to fight the urge to bully. Rather you should encourage clear interaction. This way, you are more likely to develop a trusting relationship with your target audience.
Developing a consistent personal brand can help you expand your network, get featured in media, develop a lasting platform, attract clients, and more. The simple fact is everyone has a personal brand, whether we know it or not. For this reason, it makes perfect sense to be intentional, making the most of it.
Create a Website for Your Brand
If you don't have a website using a personal domain name ( i.e., John smith.com), you need to get one as soon as possible. If you cannot find a domain name with your name, you will have to search for a variation of the name and purchase that. In today's world, it is imperative to have your own domain name, regardless of what you do or your niche.
Creating a website for your brand has never been easier, thanks to a plethora of simple site developers such as Squarespace and Wix. When you create a website, you get the opportunity to create something completely reflective of who you are and what you stand for.
How to Build a Personal Brand: Conclusion
When learning how to build a personal brand, you need to consider what your target audience wants. You also need to find something particular that you can offer them.
Concentrate on the services and solutions you aim to provide. Simply put, give your potential employers the skills they need to meet their needs.
To create your offer, you need to consider what you do and how you can demonstrate it using your unique thought processes and perspective.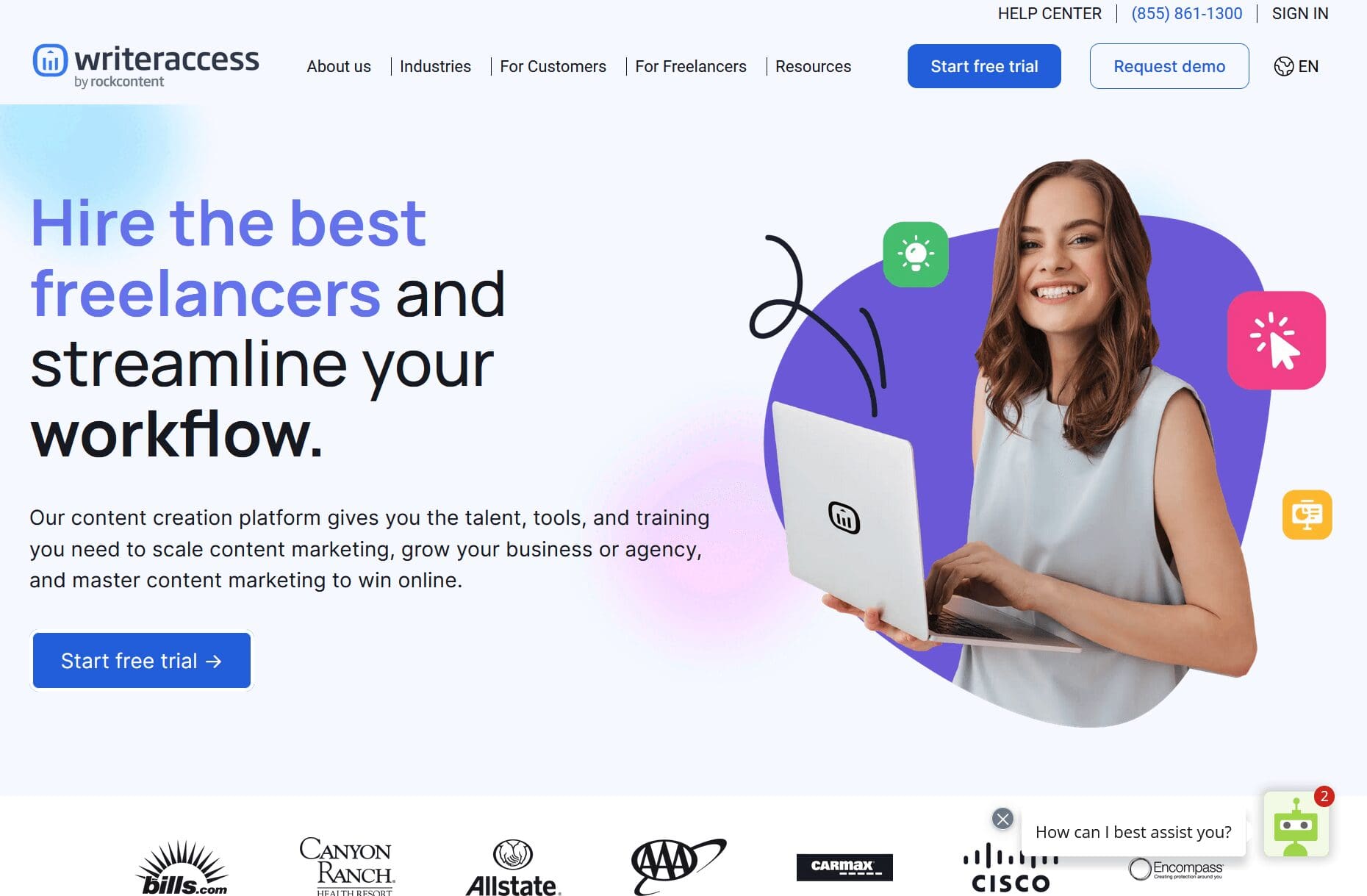 Article Word Count: 1,994
Article Cost: $199.70
Originality.AI Score: 100% Original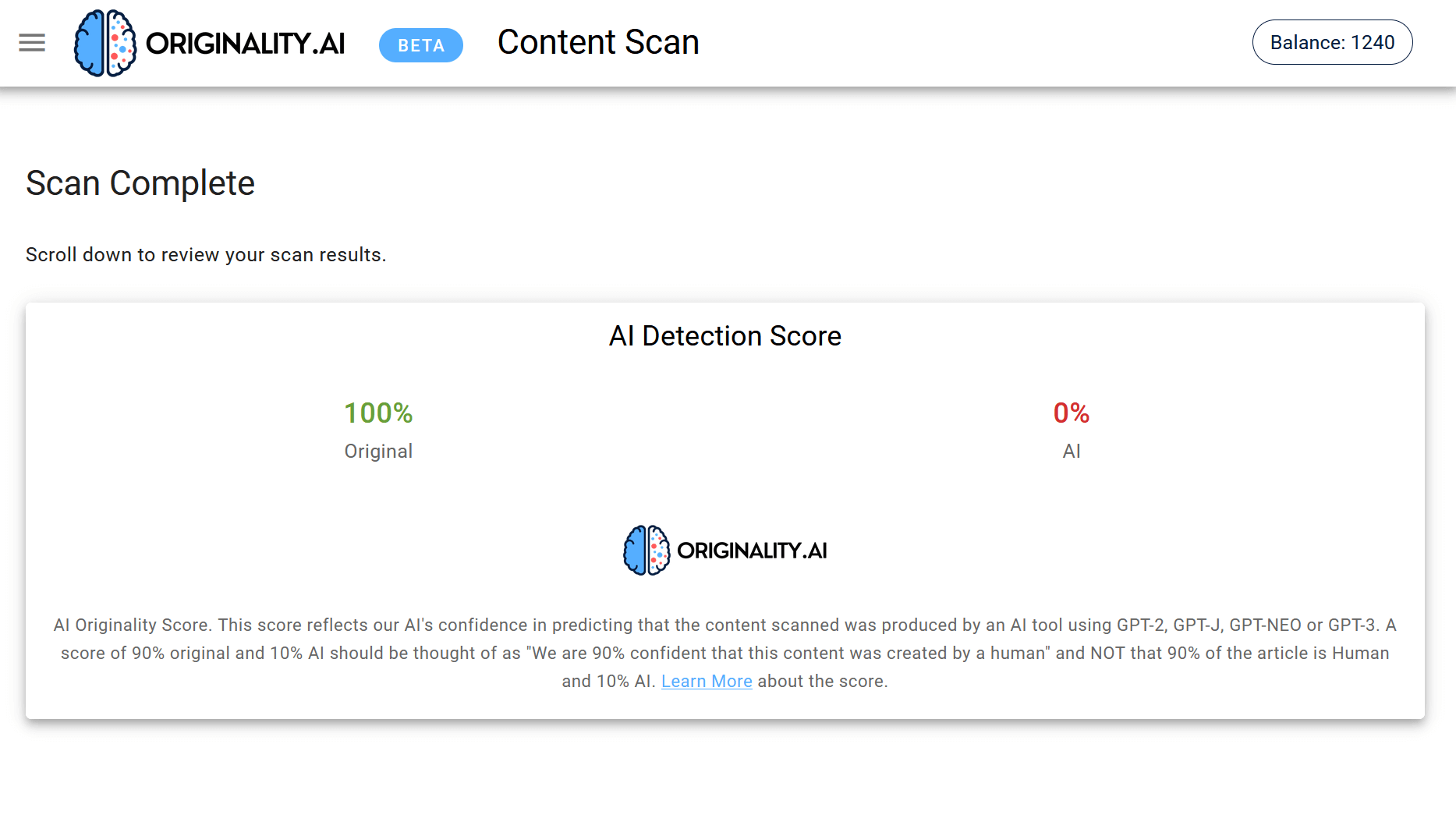 Copyscape Results: 13 Matches Found: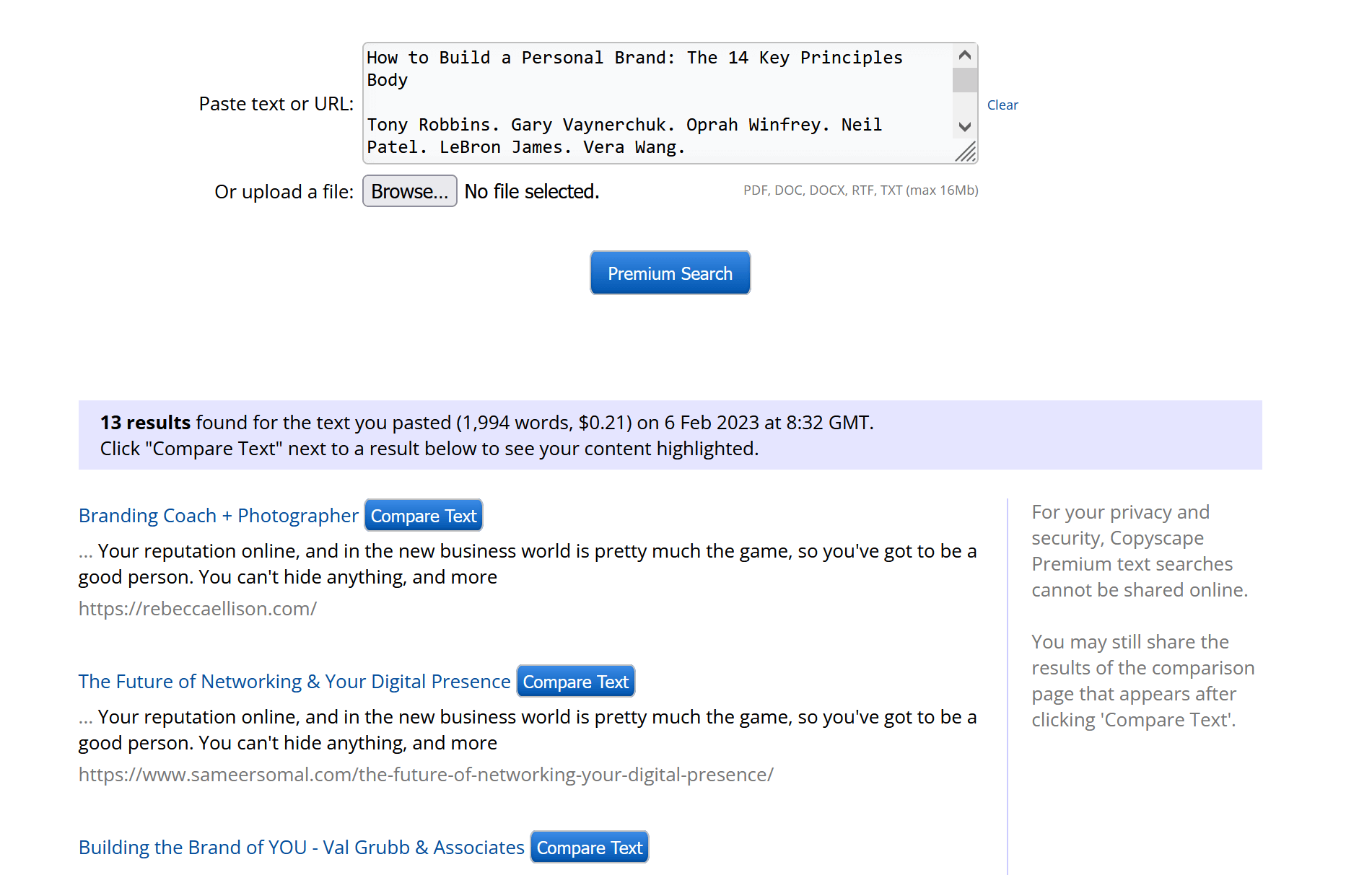 How to Build a Personal Brand: The 14 Key Principles
Tony Robbins. Gary Vaynerchuk. Oprah Winfrey. Neil Patel. LeBron James. Vera Wang.
You know the names … and there's a reason for that. Despite hailing from different fields, these individuals all share something integral:
They know how to build a personal brand.
But what is a personal brand? Why would you want one? And how do you make it great?
Let's take a look. 
What Is a Personal Brand?
Your personal brand is how you market yourself. It means understanding yourself and your goals, and ensuring others know too.
Your personal brand isn't simply your résumé or a portfolio with a slick headshot. A personal brand is your story. It's the overarching narrative that communicates everything essential about who you are, what skills you possess, and what values you hold.
A personal brand is the ultimate expression of you. 
Why Would You Want a Personal Brand?
Here's the thing:
Everyone has a personal brand, whether they realize it or not.
You may have never set out to learn how to build a personal brand before now, but rest assured, you have one already. That's because, in its simplest form, a personal brand is the perception others have of you.
The more appropriate question is, "Why would you want a good personal brand?" That, too, is easily answerable. A good personal brand is an invaluable tool for achieving your goals. It's the vehicle for getting from where you are now to where you want to be.
A good personal brand can elevate your life.
How to Build a Personal Brand
 
Step 1: Develop a Firm Sense of Self
You can't get to where you want to go before understanding yourself and the space you occupy now. Building a powerful personal brand first means laying the groundwork for all that will follow, and that means taking an honest inventory of who you are today.
This is not a step that can be glossed over. Before others can know you, you must know yourself. Sit down and ask yourself the following:
What motivates me?
What do I struggle with?
What tasks do I relish, and which tasks do I find taxing?
Which of my attributes do others seem to value? What am I complimented on?
Which of my attributes do others seem to hold in low regard? What am I criticized on?
How do I handle criticism when it occurs?
What are my goals?
Who do I want to be?
Once you have clear answers to all of the above, you can begin to envision a path forward — and that's the first step toward the larger journey of building a successful personal brand. 
Step 2: Discover Your Brand Values
Personal brand values are the traits you wish to be known for, today and in the future. For example, a conventional business person may want to spotlight how savvy and shrewd they are. By contrast, a social media influencer may wish to showcase his/her clever, humorous characteristics.
What is most valuable to your brand is up to you. There's no right answer, although your work developing a firm sense of self should prove beneficial for discovering your brand values. More than anything, it's imperative you recognize all the value you bring to the world just by being you. As Malcolm Forbes says, "Too many people overvalue what they are not and undervalue what they are." 
Step 3: Pick and Maintain a Focus
When learning how to build a personal brand, we can't stress the following enough (and please forgive us if this sounds trite): Don't bite off more than you can chew. We all want success, but trying to be successful in too many endeavors will surely backfire.
Discipline is key when building a successful personal brand. Staying focused and developing a narrow brand with a specific, targeted community will allow you to leave an indelible imprint on your audience. Your goal is to be unforgettable in your specialized area — not to be average across a wide swath of areas. Pick a niche and stick to it.
The benefits of such a focus include the following:
Greater expertise. Part of building a strong knowledge base is knowing where and how to focus. The more you avoid overly broad pursuits, the greater opportunity you'll afford yourself to develop as an authority in your niche. Specialization is a good thing! 
Reduced competition. If you're working in a smaller, more focused field, there will naturally be fewer combatants in the ring, so to speak. This will provide you with a better chance of being seen and appreciated for what you do. 
Stronger quality of engagement. If you're speaking to a more refined audience, their interests are bound to be more refined, as well. Knowing where your customers are coming from and sharing common interests will only strengthen your ability to build rapport. This will be worth its weight in gold as you build your personal brand. 
Step 4: Break Down Larger Goals Into Smaller Parts
You've got big dreams and that's wonderful. But those big goals can be daunting, especially when taken as a whole.
Quick tip as you move forward with your branding journey: take those mighty goals and bust them out into smaller steps, working through each one at a time. This will improve your focus and dial back distractions. Your ultimate goals aren't going anywhere. Breaking things down into more manageable steps in the interim will alleviate pressure and create a greater feeling of consistent progress. 
Step 5: Be Authentic
Authenticity is the cornerstone on which you'll build a successful personal brand. After all, if you fake any aspect of your brand, you'll eventually be exposed as an untrustworthy imposter looking to hoodwink an audience. That's something from which your brand will never recover.
Sincerity is key. Don't be duped into thinking you can shortcut the brand-building process with fakery. You'll only hurt yourself in the long run. 
Step 6: Get Inspired

Do you recall that list of luminaries we spoke of earlier? Their success can inspire your success.
Consider taking cues from the best to have ever done it in your field. Whether it's Tony Robbins, Oprah Winfrey, or a lesser-known visionary, study how they've built their brand across mediums and apply the best aspects of their strategy to your brand. As long as you stay true to your authentic self, a little imitation can go a long way.
As Bruce Lee once said, "Absorb what is useful, reject what is useless, add what is specifically your own." 
Step 7: Tell a Story
You shouldn't just be talking to your audience. You should be conversing with them. What that doesn't mean is shouting into the void or blathering on about what makes you so special. Such practices don't constitute a meaningful engagement in today's world.
Actively engaging with your audience in a genuine fashion is crucial. Take to the web and social media to share your story through both written content and the power of video. And never, ever be afraid to get personal. Remember, your followers value authenticity and integrity. That doesn't mean oversharing, of course, but more on that in a minute.
Step 8: Be Aware of Your Social Footprint
It's absolutely important to tell your story with authenticity. "Realness" can be a powerful tool. That said, it's possible to be "too real." Remember that not everything in your personal life should be part of your personal brand. Maintaining a superbly professional LinkedIn profile doesn't give you leeway to post party photos on Instagram, even if the latter is generally a less formal platform.
There's a line between being uptight or inauthentic and being a loose cannon on social media. Be smart about what you share. One misstep can ruin everything you've built toward. While you want to be likable, you're still a professional, first and foremost. 
Step 9: Be Consistent
It's imperative when learning how to build a personal brand that you develop consistency in everything you do.
Have a different voice on different social media platforms? Don't. Instead, develop a unified voice.
Start the day later on Friday than Monday? Don't. Instead, stick to a schedule.
Find yourself going on hot and cold streaks when it comes to filming video content? Don't. Instead, work to maintain steady communication with your followers across all mediums.
Jason Hartman, an American realtor and host of the "Creating Wealth" podcast, says, "Your personal brand is a promise to your clients … a promise of quality, consistency, competency, and reliability." 
Step 10: Be Trustworthy
While related to step 9 above, trustworthiness is so fundamentally integral to learning how to build a personal brand that we'd be remiss not to emphasize it.
Being trustworthy is more than "keeping it real." It's about setting appropriate expectations and delivering on what you say you will, time and time again. Fulfilling your promises is sensationally important, and nothing will torpedo your brand like constantly going back on your word.
Build trust with all people, at all times, and in all things, and you'll go far. 
Step 11: Network, Network, Network
Everyone wants to build a large following. However, there's more to networking and building a fantastic personal brand than ticking up your follower count. You'll do the most good for your personal brand by successfully cultivating a relationship with the audience you already have.
Never hesitate to:
Respond to comments.
Proactively reach out to contacts you haven't spoken with in a while, even if they may not have something to immediately offer you.
Learn about your followers and demonstrate a genuine interest in their lives (this goes back to authenticity).
When you nurture this kind of relationship with your network, you'll enjoy greater engagement from your audience. And invariably, you'll make powerful new connections thanks to the recommendations of your satisfied followers. 
Step 12: Encourage Others to Tell Your Story
Once you begin to build your personal brand, ensuring long-term success means going beyond telling your story.
It means getting others to tell your story for you.
Of course, this can't be done without first creating meaningful connections. But if you've:
Developed an authentic voice
Demonstrated trustworthiness and focused consistency
Practiced the networking we described above
Then all those meaningful connections? They will already exist. (Are you beginning to see how all of this builds upon itself?)
Once you're the beneficiary of meaningful connections and have the admiration of folks who believe in you and your brand, getting them to tell your story is as simple as asking. In fact, if you've networked well and expertly related your story in a relatable fashion, you'll likely find others will be willing to tell your story without any prodding whatsoever. And having an army of fans propping you up via word of mouth is the ultimate win! 
Step 13: Give Back With Positivity
As you implement your plan and your brand's following grows, you'll be gifted a sensational opportunity to give back. Never hesitate to do so. Not only is it genuinely the right thing to do, but it will only serve to boost your personal brand even further.
Renowned serial entrepreneur and CEO of VaynerMedia, Gary Vaynerchuk, muses thusly: "It's important to build a personal brand because it's the only thing you're going to have. Your reputation online, and in the new business world is pretty much the game, so you've got to be a good person. You can't hide anything, and more importantly, you've got to be out there at some level." 
Step 14: Live Your Brand
A personal brand isn't just a business. It's who you are and the mark you leave during your time here. If you follow the steps we outlined here together and truly live your brand every day, you'll make an indelible, enduring impression. And the world will truly be better for it.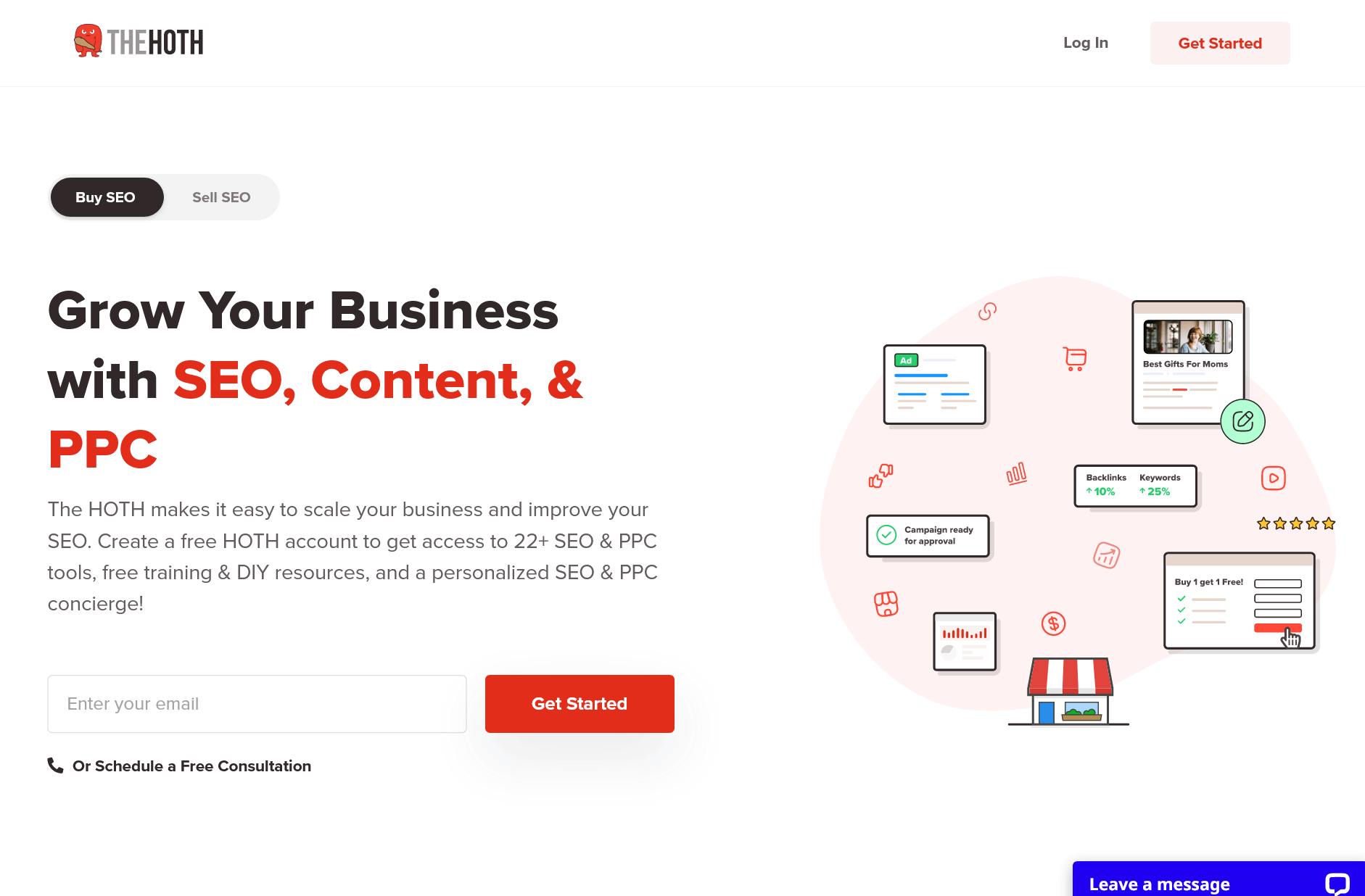 Article Word Count: 1,936
Article Cost: $211
Originality.AI Score: 74% Original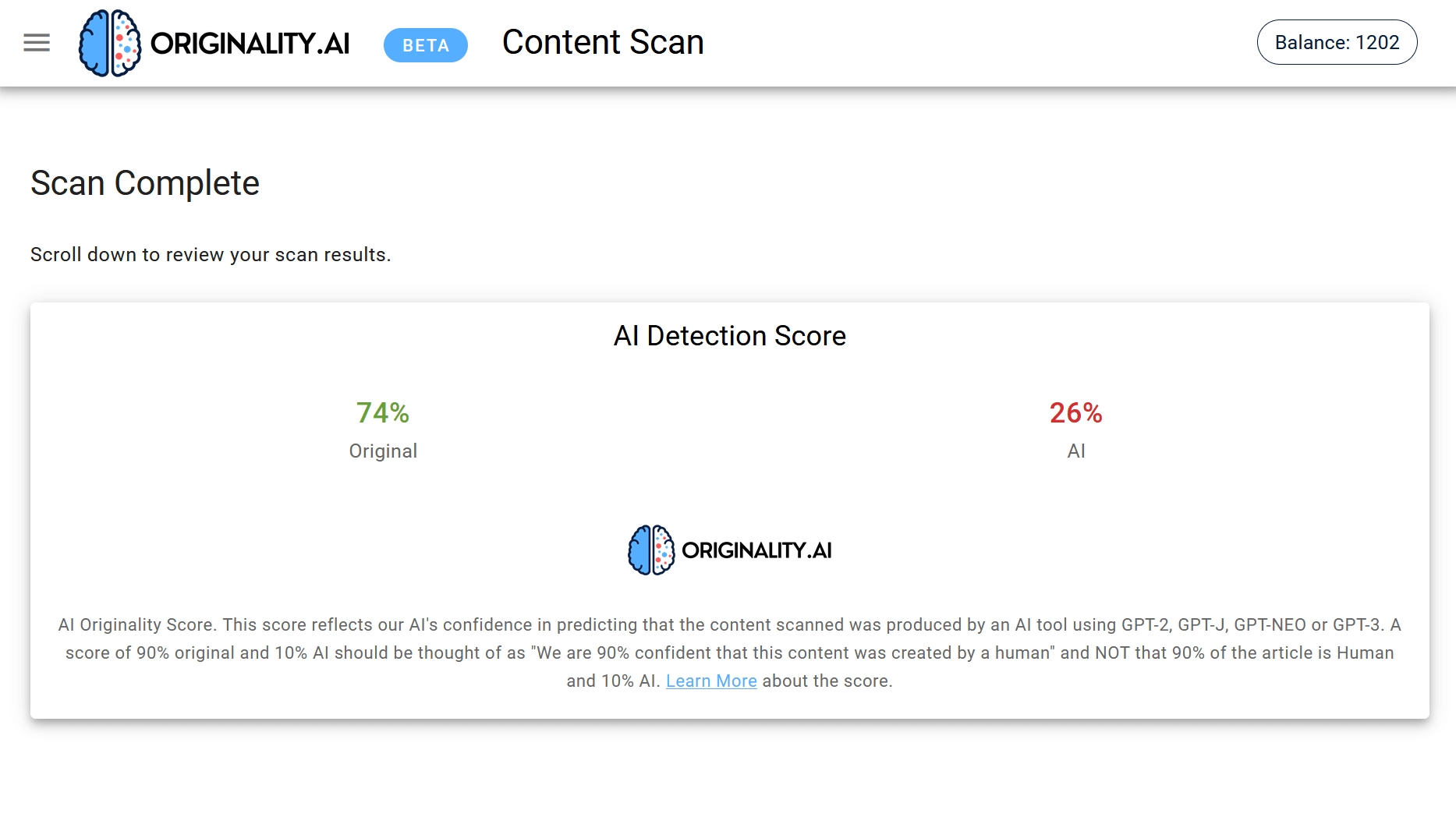 Copyscape Results: 13 Matches Found: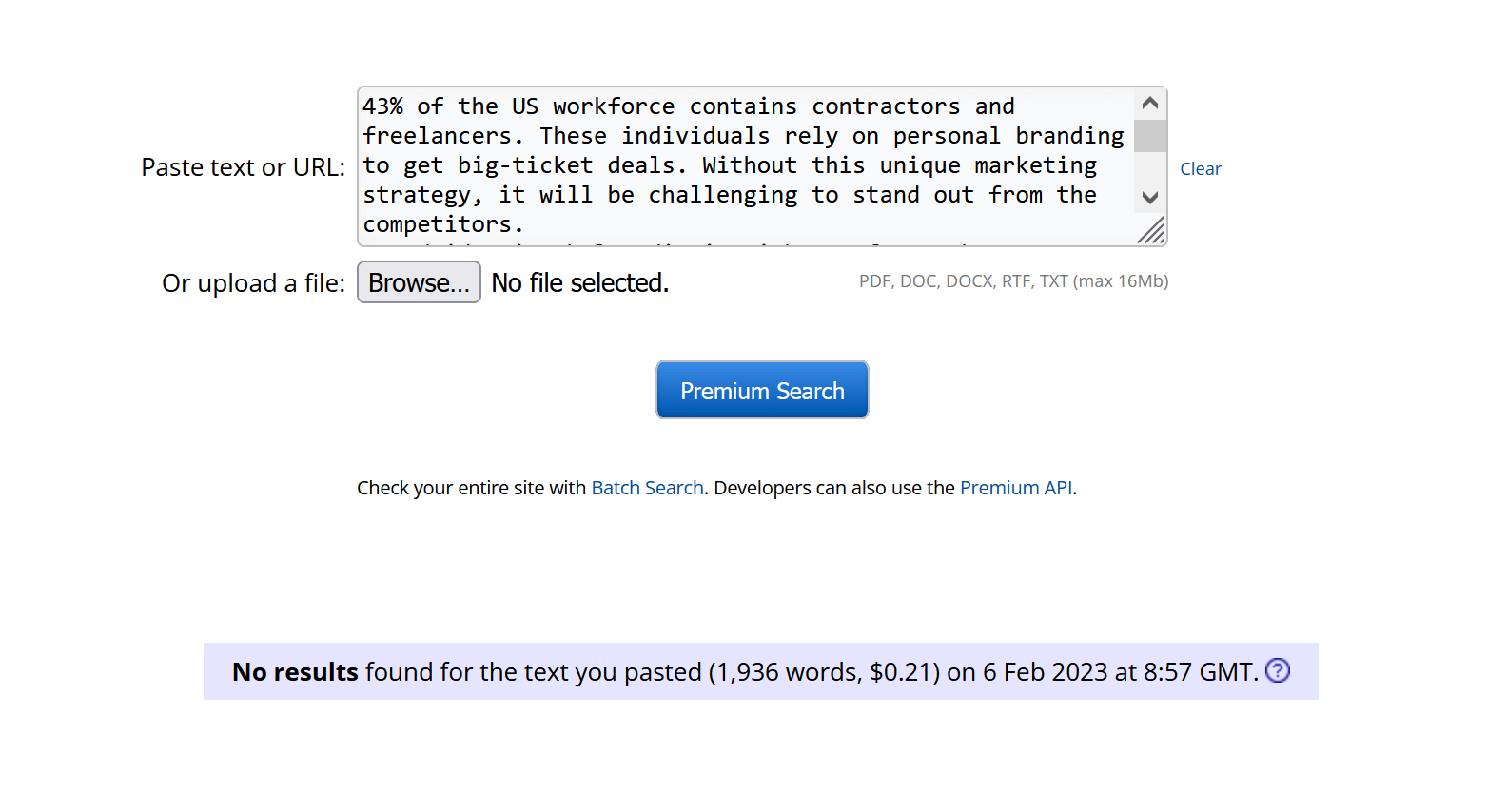 How to Build a Personal Brand
43% of the US workforce contains contractors and freelancers. These individuals rely on personal branding to get big-ticket deals. Without this unique marketing strategy, it will be challenging to stand out from the competitors.
Brand identity helps distinguish you from other businesses selling the same product or service. It's the unique flavor, logo, color, or design that keeps your business in the consumer's mind. If you need a strategy to stay relevant, keep reading to learn how to build a personal brand.
Figure Out Who You Are
The toughest part about building a brand is doing some soul-searching to discover who you are. You want it to be an accurate depiction of who you are.
It should indicate your abilities, goals, and passion. You may get started by asking:
What gets you excited?
What impact you want to make?
What are you hoping to achieve?
what is the goal for the future?
what do you love?
what do you hate?
Remember, these answers can alter over time. Your personal brand also changes, so be truthful today and acknowledge something different in the future. If you are unsure how to respond to these inquiries, seek advice from friends, colleagues, and family.
Even if you are sure of your answers, it's best to consult others close to you. They perceive you in a way you cannot see yourself, which might help you find something special.
Unique Value Proposition
Your brand will get lost in the crowd if you are identical to everyone else. People remember those who stand out. That's where the unique value proposition becomes an asset.
It is a concise statement that summarizes what you provide that nobody else does. To create a unique value proposition, take the following into account:
Recognize Your Talents
Consider the areas in which you have excelled in the past. Think about the comments and qualities that others have attributed to you. Establishing what you do better than everyone is the basis of your unique selling point.
Discuss Attributes
By identifying your strengths, you can construct your brand around them. Share your knowledge and emphasize your accomplishments.
All of this creates credibility and generates trust. If an employer or customer considers you for a position, they will know you are the right candidate via your brand.
Provide a Situation
Most candidates are diligent, attentive to detail, and get along well with others. To distinguish yourself from others, consider a situation in which your abilities became a victory.
What characteristics of yourself contributed to the success of such situations? What made it possible for you to achieve what you accomplished as opposed to others with comparable skills?
Transferable Skills
While it's essential to be aware of your abilities, they are useless if left unused. For example, let's say you want to shift from sales to VC. Consider how your skills transfer from sales to venture capital.
Think about specific occasions in which these abilities benefited you as a salesman and how they helped you succeed in the VC business.
Definite Your Audience
Many people make the mistake of appealing to the masses. Identify your niche and narrow down your target. Start with a broad area that interests you, such as pets, then dogs, and then dog health.
It is easier to become an expert in a narrow specialty than in a broad one. If you are still unsure, consider the following advantages of narrowing your niche:
Less Competition
For example, more people work in "marketing" than in "SEO content marketing for small enterprises." This increases your chances of standing out and achieving success.
Specific Competence
While expanding your knowledge in a wide field might take years, you can rapidly advance in a specialized one. Gaining more information increases your domain authority and helps you distinguish yourself.
Enhanced Customer Relationships 
It is tempting to cast a broad net, but engaging with a few targeted prospects is ten times better. The conversation becomes more exciting and boosts the prospect's probability of converting. It helps you know your consumers on a personal level
Create a Website
About 71% of businesses have websites, and if you don't have one, you are at a disadvantage. There are free website builders, but you should consider obtaining a domain name and web hosting service. Include the following on your website:
Interests, education, aspirations
Prior achievements and related experiences
Links to your social media accounts
Value proposition
Professional logo and headshots
Testimonials
Call-to-actions
Make sure to update your website daily with new content and information. You can do this by creating a blog page and publishing posts on a daily basis.
This will show your audience that you have all the up-to-date information. Not only that, it makes you an authority on a specific niche or topic.
Use Social Media
90% of marketers say that social media have increased their exposure, and 75% saw a spike in traffic. This is because it is a place to build a community with like-minded individuals. That is why growing followers through daily posts and interactions can skyrocket your brand.
LinkedIn, Twitter, and TikTok are the best for personal branding. Here is some information about each of them:
LinkedIn
In late 2019 or early 2020, LinkedIn became a genuine social media site instead of a resume repository. In 2021, it introduced several new changes, including a "creator" mode for influencers on its network. If you want to build a personal brand on LinkedIn, here is what you need to do:
Fill out your headline, about section, and experience
Use a professional picture of yourself smiling
Add a list of skills you have
Add your educational experience
Put in your testimonials
Remember to optimize your profile with keywords relevant to your brand or profession. LinkedIn is similar to the google algorithm; it crawls and searches users based on specific phrases. You can reach out to other influencers to connect and share content.
Twitter
Getting into the Twitter sphere and becoming an authentic influencer is more difficult. Follow leaders in your preferred field, provide intelligent comments on their tweets, and retweet them.
Whenever possible, use relevant hashtags. Consistency is the key to Twitter's success. The more relevant discussions you have with individuals in your field, the greater your exposure will be.
Tiktok
There are examples of individuals like Pudgy Woke, who have accumulated tens or hundreds of thousands of followers in a month. While this is an extreme example, it illustrates a hitherto unexplored "rapid" brand-building option.
Most important is focusing on your specialty, employing relevant hashtags, and being consistent. Tiktok is trend-driven, which means that new topics emerge often. You will get more exposure if you can follow these patterns and provide engaging or informative content.
Create a Content Strategy
Providing free, quality, and helpful information demonstrates your expertise. The first step is ensuring that all the information you publish is useful and valuable. Investigate whether topics inside your area are trending.
Google Keyword Planner, Google Trends, and Exploding Topics can determine what's popular. You may also capitalize on topics pertinent to your expertise to ensure that you are part of the debate. Remember to share your content materials across various platforms, like:
Podcasts
Online courses
Infographics
Webinars
Blogs
Email list
Youtube
Reddit
LinkedIn groups
Sharing diverse material across different channels can boost your exposure. While it may not be possible to produce every form of content, avoid limiting yourself to just one or two.
Instead, cycle through at least four or five types of content. Then publish them on the platforms or via the channels where they are most likely to thrive. If you have a blog, you can even monetize it as well.
Add Value to Your Audience
It's easy to make stale material, but it's a different story to develop intelligent, entertaining, and beneficial content. Content creation demands preparation and purpose.
Plan your material and ask yourself, "Will this assist me? "Is this executable?" Offer your viewers material that will significantly improve their life. You can provide check out blogging tips to improve your content or learn how to create effective newsletters.
Build a Community
Getting followers sounds like a great strategy, but it is useless if no one interacts with you. Creating a community entails fostering an environment in which people converse with you and one another. The goal is to get to know and assist each other.
This is a fantastic strategy to distinguish yourself as a well-known expert in a particular niche. Consider the following community-building tactics:
Facebook and LinkedIn Groups
Groups are an excellent place for discussions on relevant subjects. This allows people to meet others with shared interests and form a connection with each other.
Meetups
It is difficult to compete with the significance of face-to-face communication. These sessions may be one-on-one, or you can host groups of individuals to share, learn, and come together.
Webinars
Webinars enable the gathering of individuals for a shared learning experience. This is a chance to meet your audience, share your knowledge, and continue your personal development.
Benefits of Developing a Personal Brand
We've all heard the tales of entrepreneurs who built their own brands, amassed massive followings, and became wealthy. While this is always a possibility, you may wonder what the purpose is for most of us who won't become famous via our personal brands.
Personal branding offers genuine value to professionals at all levels. Increasing your industry's awareness of your credibility and establishing new relationships. For more insights on the benefits, check out what we have for you:
Support Your Business Efforts
Several entrepreneurs have used their own reputations to create a company. They succeed by using the idea of personal branding. For example, Gary Vaynerchuk grew his digital marketing agency by sharing strategies on YouTube and Twitter.
He even revealed his thoughts on entrepreneurship and what it takes to succeed. His personal branding techniques have helped him target new business owners. He can capture those leads and close the deal.
Networking
Building your network is one of the most basic and effective advantages of personal branding. Remember, in networking, you must supply value to others before they may contribute in return.
A common mistake people make is judging their network based on the number of followers. Instead, pinpoint the number of individuals you can help and count how many will help you back. These individuals are your actual network connections and represent your own target market.
Career Safety
If you get laid off from your job and have a solid personal brand, you may use it to get noticed from other employers. This is because you have established a network of contacts and individuals who are aware of your professional skills. If you have little to no personal brand reputation, it won't be easy to find your next job.
Consider your personal brand an asset that will always act as a safety net and a foundation for your work path. The more you cultivate it, the more valuable it will be in directing you to the right career objectives.
Insights on How to Build a Personal Brand
Follow these branding tips above to grow your business and career. Building a brand isn't easy, but with plenty of time and dedication, you will get a group of followers. Focus on finding yourself and taking your skillset digitally through a personal website and social media.
There are various ways to grow, but if you want more insight, we can help. Check out all our store for courses and templates to help grow your personal brand.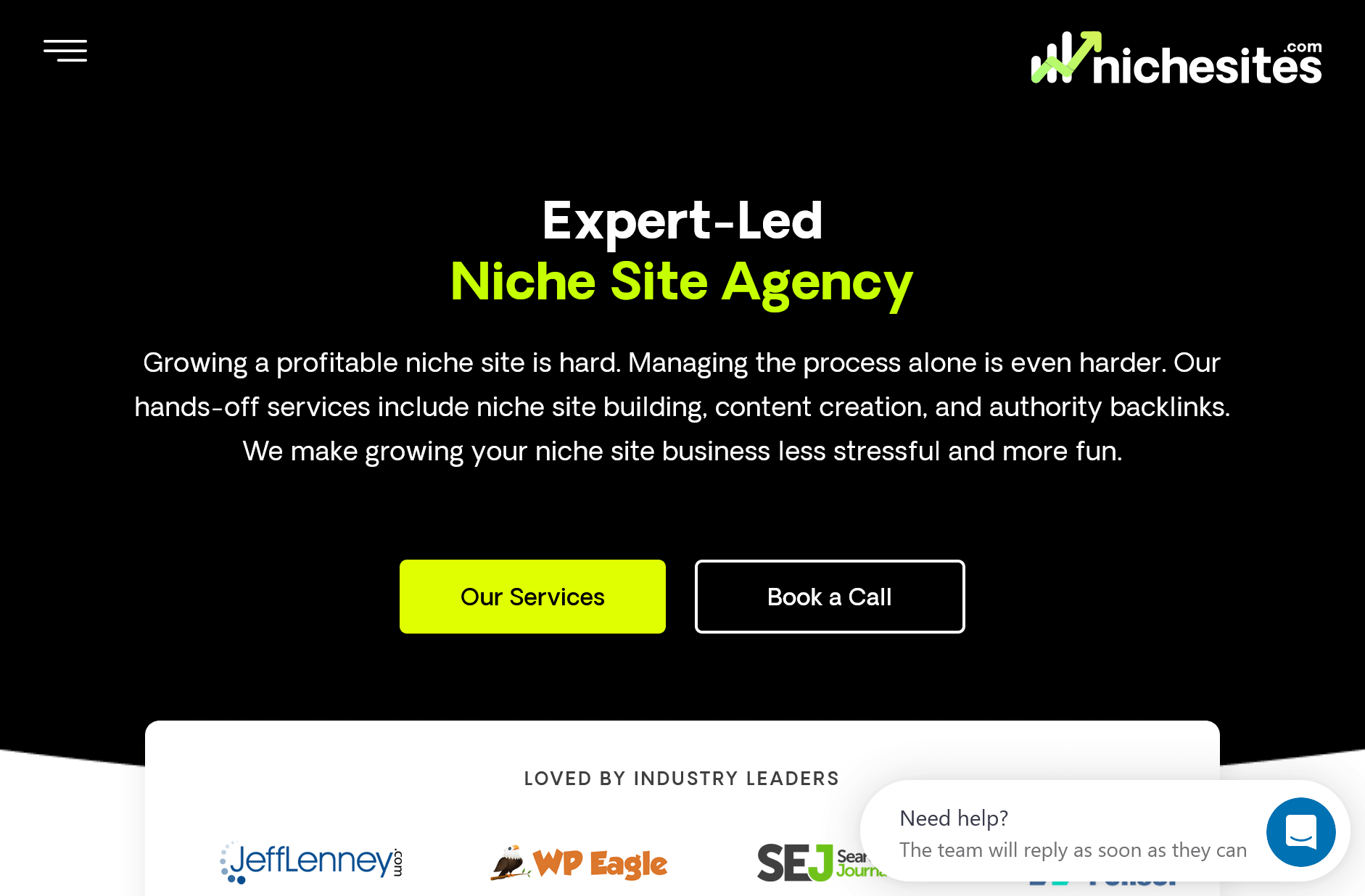 Article Word Count: 2,101
Article Cost: $200
Originality.AI Score: 53% Original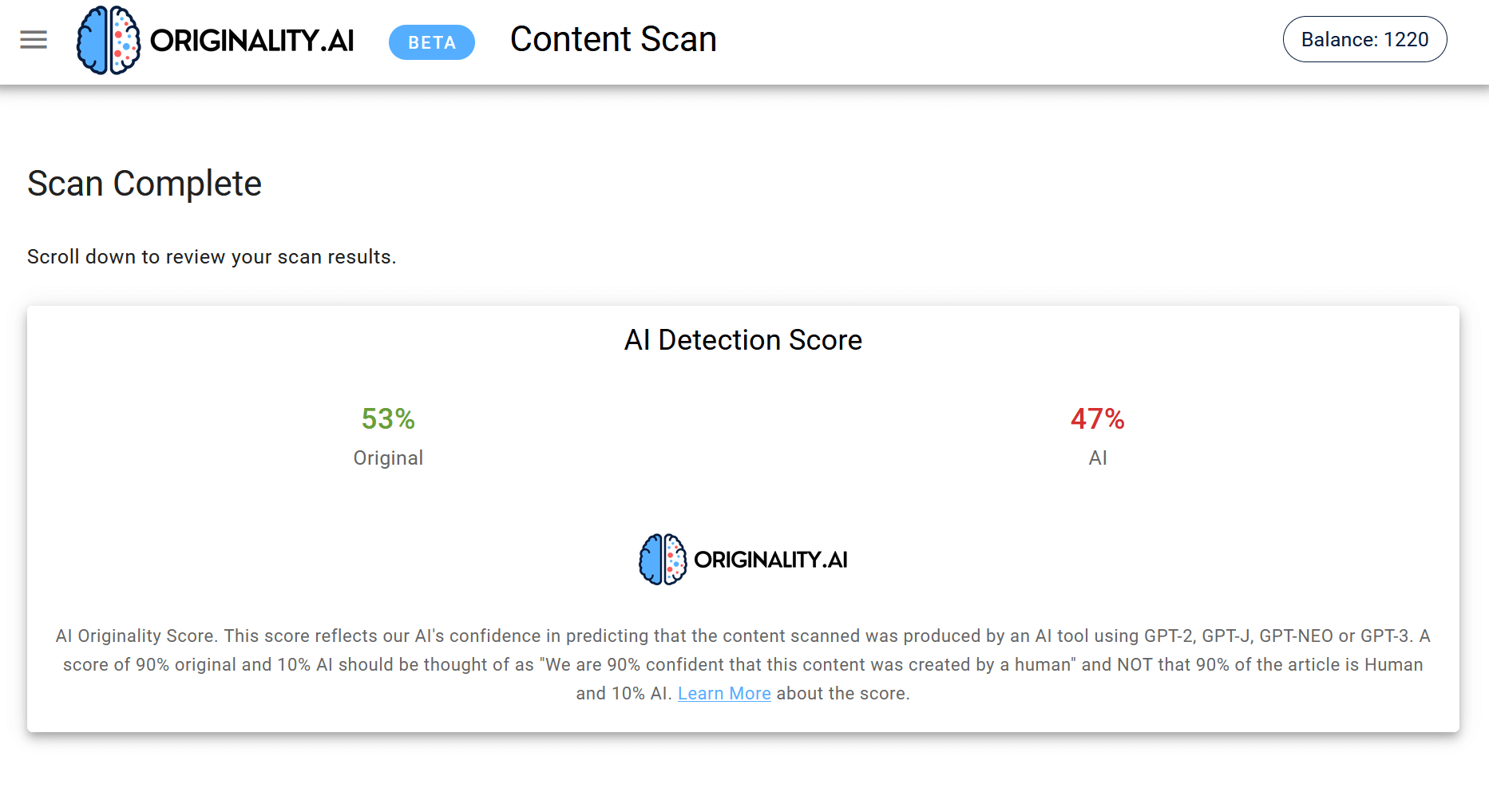 Copyscape Results: No Matches Found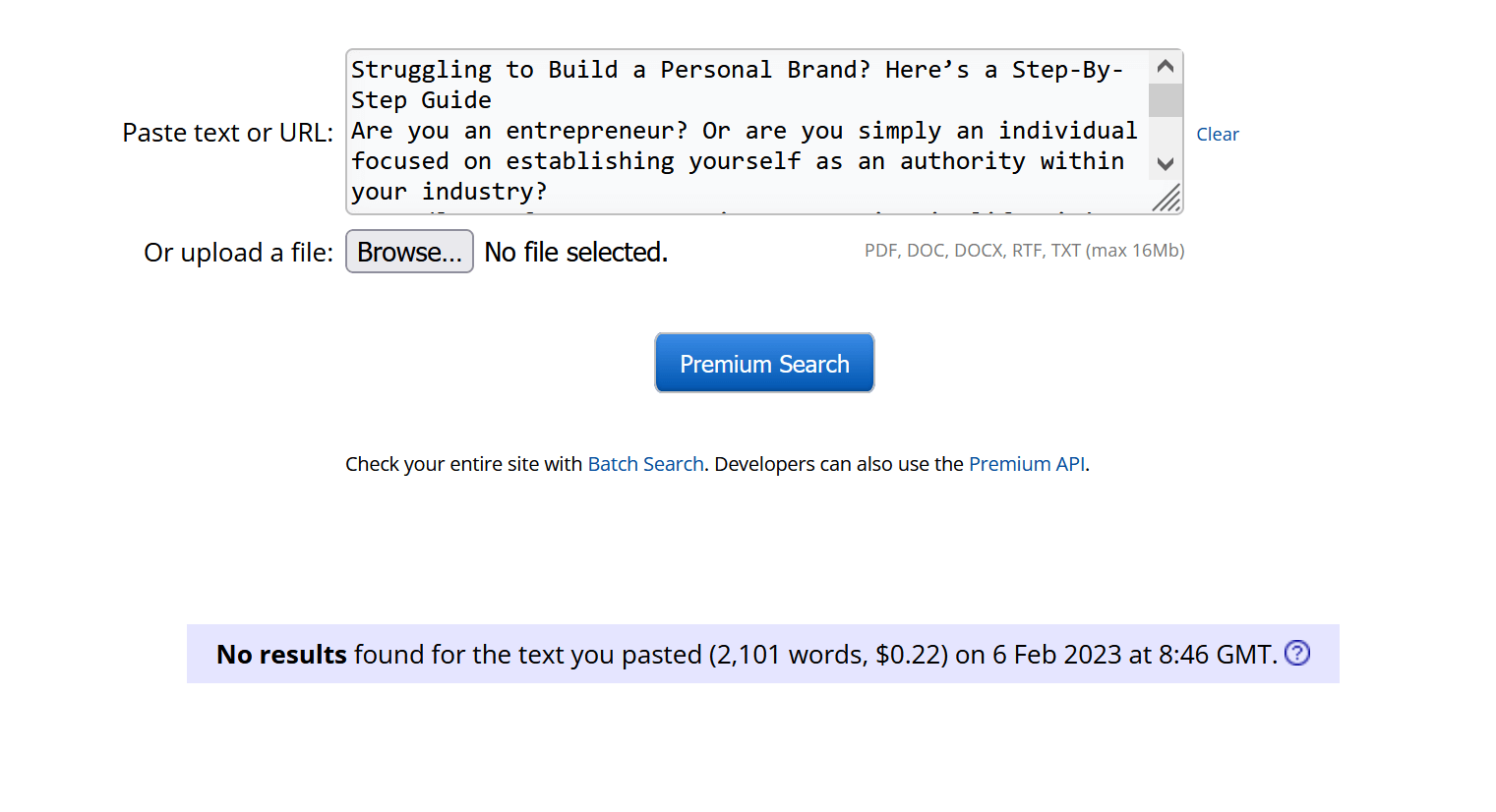 Struggling to Build a Personal Brand? Here's a Step-By-Step Guide
Are you an entrepreneur? Or are you simply an individual focused on establishing yourself as an authority within your industry? 
Regardless of your occupation or station in life, it's invaluable to establish a personal brand and distinguish yourself from the competition. 
Here, we shall teach you how to build a personal brand and explain how you can do it. So let's begin!
What Is a Personal Brand?
A personal brand involves projecting a coherent and appealing picture of who you are, your values, ideology, goals, motivations, and expertise. It is all about representing yourself to the world. 
Building a personal brand allows you to tell your story to the rest of the world the way you want. Your brand will reflect your image so focusing on creating value for others is a must. 
Ultimately, all successful and reliable brands, whether consumer or personal brands, are about creating value and bringing positivity to the world.
Why Is It Necessary to Build a Personal Brand?
A personal brand is an invaluable asset in this world of noise and cut-throat competition. Here are some of the biggest reasons why you should start working on building a solid personal brand. 
It Helps You To Get In Touch With Yourself
One of the most common problems entrepreneurs and highly ambitious and successful professionals face is that they often lose touch with themselves. 
In other words, they move away from their roots and what makes them unique while trying to improve themselves, which further results in mediocrity, conformity, and uniformity. 
The whole process of building and developing your personal brand indirectly means becoming a better version of yourself. This means focusing on your core values, motivations, and what gets you up in the morning, i.e., building upon your foundations rather than changing yourself completely. 
At the end of the day, a well-defined brand is one that is true to the person behind the brand.  
It Helps You Discover And Build On What Makes You Unique
Every person in this world has the ingredients to develop their own unique personal brand; they just need to discover what they are. 
Personal brands serve to represent the person behind the brand. So to stand out or differentiate your brand from others, invest time and effort in what makes you unique. 
For example, every person consists of a combination of traits and characteristics that complement and contrast each other. So if you play your cards right by highlighting the positives and improving upon the shortcomings, you'll be able to distinguish your brand and stand tall easily.  
It Opens Up More Doors For You
When one door closes, another one opens……right? Sorry to be the bearer of bad news, but that is not always the case. However, that doesn't mean there aren't any workarounds for it.
Building and nurturing your brand is one of the best ways to open up more of these proverbial doors for you. Your brand showcases your reputation and credibility to the rest of the world. 
Since a positive reputation and credibility instill trustworthiness and reliability in your audience's minds, opportunities start coming your way automatically without requiring you to move a muscle. 
It Helps In Expanding Your Audience and Connecting With Them
Do you know what all entrepreneurs and successful individuals have in common? They all have incredible networks and communities supporting them. And so this is again somewhere brand building helps you out. 
When you correctly develop your brand, it gives you control over how people perceive you. You can take advantage of this and make yourself more approachable and relatable. 
When your audience feels they can relate to you and your story, it automatically creates a sense of "brand loyalty" in their minds. This is truly an invaluable asset to have because it is often the thing that makes or breaks a brand.
Step-By-Step Guide On How To Build a Personal Brand
You can follow these steps if you want to build a successful brand:
If you don't have a strong awareness or understanding of your personality, values, motivations, quirks, and expertise, you can't develop a personal brand. Therefore, the first step to creating a personal brand involves following the age-old adage – know thyself. 
Never set out to make everyone happy with your brand or service. It is a poor use of both your time and your resources. Instead, you should concentrate on identifying your specific audience and developing strategies to appeal to them.
It is more likely that businesses, professionals, customers, and recruiters will contact somebody who focuses and has expertise in a particular problem instead of an individual who claims to be able to do a little bit of everything. 
Having a pronounced and defined niche allows you to concentrate on gaining control of a particular market segment instead of diluting your time and effort and gaining little in return. It is always a good idea to continue working and expanding one's expertise but staying true to your niche and remaining relevant should always be the priority.
Focus on Authentic Content
One of the best ways to build a personal brand is by creating and sharing authoritative content.
Writing blogs or social media posts about the latest trends in your industry, new products/services, and other relevant topics are all excellent ways of making yourself stand out as an authority on the subjects of your interest. 
Yes, creating posts and articles are great ways to spread your ideas, but consistency is the thing you should be focusing on. Your credibility and progress will suffer if you post three times a week for a month or two and then stop for a long time. 
Rather than churning out tons of content and then going silent for random intervals, it's more important to establish a routine that you can stick to and maintain that routine.
For instance, taking the right approach on LinkedIn can help you establish a professional identity and build connections, but that doesn't mean you should advertise yourself at every turn. 
Ensure your posts are relevant to the discussion and stand out while maintaining consistency and integrity.
Be Ready for Failure and Ups and Downs
The best and most successful brands go through trial and error. The biggest brands have been made by ambitious and daring individuals who stepped outside their comfort zones, took risks, and challenged their limits. 
It's human nature to want to avoid failure because of the complexity it brings. But if you want your brand to stand out, you need to experience failure. 
Many successful entrepreneurs said this when they were asked to reflect on their initial steps at building their brands.
Experts recommend that everyone should experience significant failure while they are still young. This experience teaches them a lot and prepares them for the future that lies ahead. 
Simply put, it raises your awareness of the potential dangers you may face and gives you some much-needed self-confidence. People should always keep in mind that the path to success is never a linear one!
If you don't have a story behind your brand, you've already lost the majority of the potential audience you could have had. Building a real narrative is the most effective strategy for personal branding you can resort to in the modern era. 
Single-character monologues are annoying and even more annoying when it comes to personal brands. 
No one wants to listen to you yapping about how great your brand is on social media. Instead, you should develop a story that revolves around your brand, something your audience can relate to and understand. This is how communities are born.
According to expert social media strategists, written content and videos are the best and most effective storytelling methods. 
Videos are one of the most personal and effective ways of communicating and portraying your thoughts online. You can easily use your smartphone to make videos and update your audience. This can involve extensively using platforms like TikTok, Instagram, and Facebook. But since short videos are the present and the future of audience engagement, it's well worth the effort. 
People interested in developing their brands must start by marketing themselves like public figures and influential people they admire. 
Often, success can be achieved by observing popular movements and individuals on various social media platforms and then implementing those observations into practice with a unique spin. 
Integrating your brand into your work is a significant first step. Colleagues with shared interests are essential for providing motivational support outside your family and friends. 
A large and diverse network can help to share your message, introduce similar viewpoints, and provide constructive criticism to help you improve your ideas.
While you should network within your place of work, you should also expand your network through social media platforms like LinkedIn and others and also through attending networking events. 
Find individuals, events, and discussion groups relevant to your area of expertise and build connections with people interested in the same thing. This can not only help you learn more and exchange ideas but also help you widen your audience and get access to more opportunities. 
Focus On Leaving Behind a Positive Legacy
A great personal branding tip is always to remember the impression you leave on others. In the end, your reputation is your brand, and all you have is yourself to work with. 
After developing your brand for some time, you can either walk over people and burn bridges or build a loyal following for your mission and brand. 
When you have established your brand as a persona with a following and a solid online reputation, it's time to start planning your lasting impact on the community and leaving behind a legacy for future generations.
Things To Consider
These are the things you need to be aware of and keep in mind when building your brand and even after it's been built:
Even before you become famous or publicly recognized, you should be careful about what you post on social media. In the age of the internet, one can never be too safe. You never know how something as simple as a social media post can end up costing you your reputation or land you in legal trouble. 
Your Social Media Activities
It's always a great idea to have your thoughts in the form of posts and articles, but it's even better to maintain consistent pacing. 
Maintaining a consistent posting schedule (say, three times a week for a month) and then dropping to once a week for two months is detrimental to your reputation and audience. 
It's preferable to establish a routine that you can stick to, even if it involves a relatively low level of activity, such as posting twice a month, than to be inconsistent in your level of activity. 
After you've figured out your identity, you can shift your attention to the person you want to become. It is important to remember that the habits you develop will determine whether or not you are successful in achieving the goals you set for yourself in life.
You can get started by examining the industry you are interested in to determine what skills, expertise, and reputation are necessary to succeed there. 
While it is important to think big, it is also critical to divide larger goals into smaller, more attainable ones. In the future, you will have an easier time gauging your actual progress if you do this.
The initiative to define and strengthen your brand will create a more unified and professional appearance across your digital platforms and in real life. This will set you apart from the competition that should have taken the time to develop its brand and brand identity. 
Remember, you need to go that extra mile to set yourself apart. 
Conclusion
In this day and age, a personal brand is not an option but a necessity for the ambitious and highly qualified. You can easily get drowned out in the crowd of competent individuals and experts if you don't have a unique, coherent, and relatable brand. 
Building a personal brand may seem daunting, but it is doable and becomes easy if you carefully follow a few basic rules. 
Start with some of the pointers we gave you in this article; they will slowly but surely take you toward your goal of having a solid personal brand.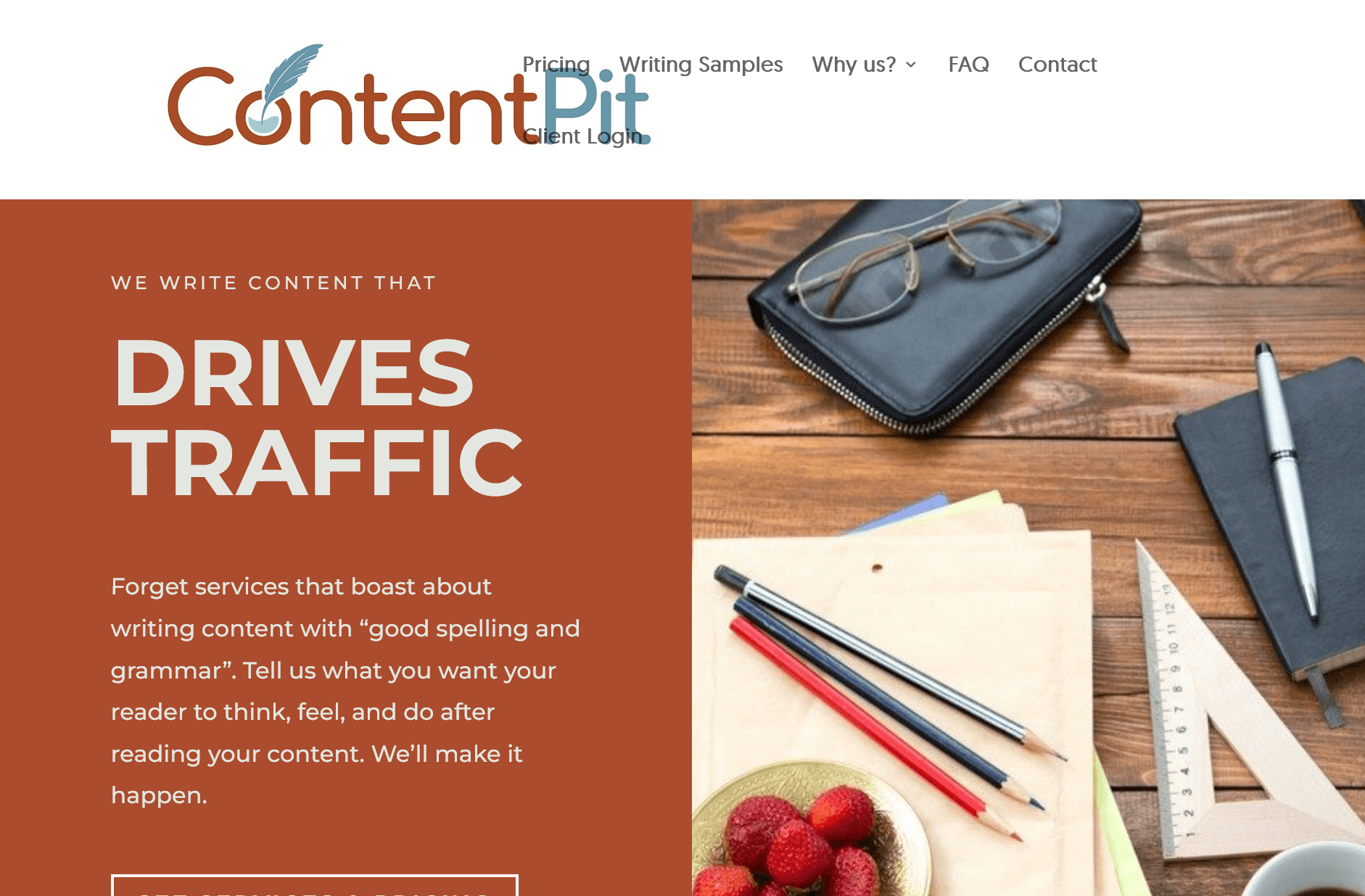 Article Word Count: 2,060
Article Cost: $194
Originality.AI Score: 33% Original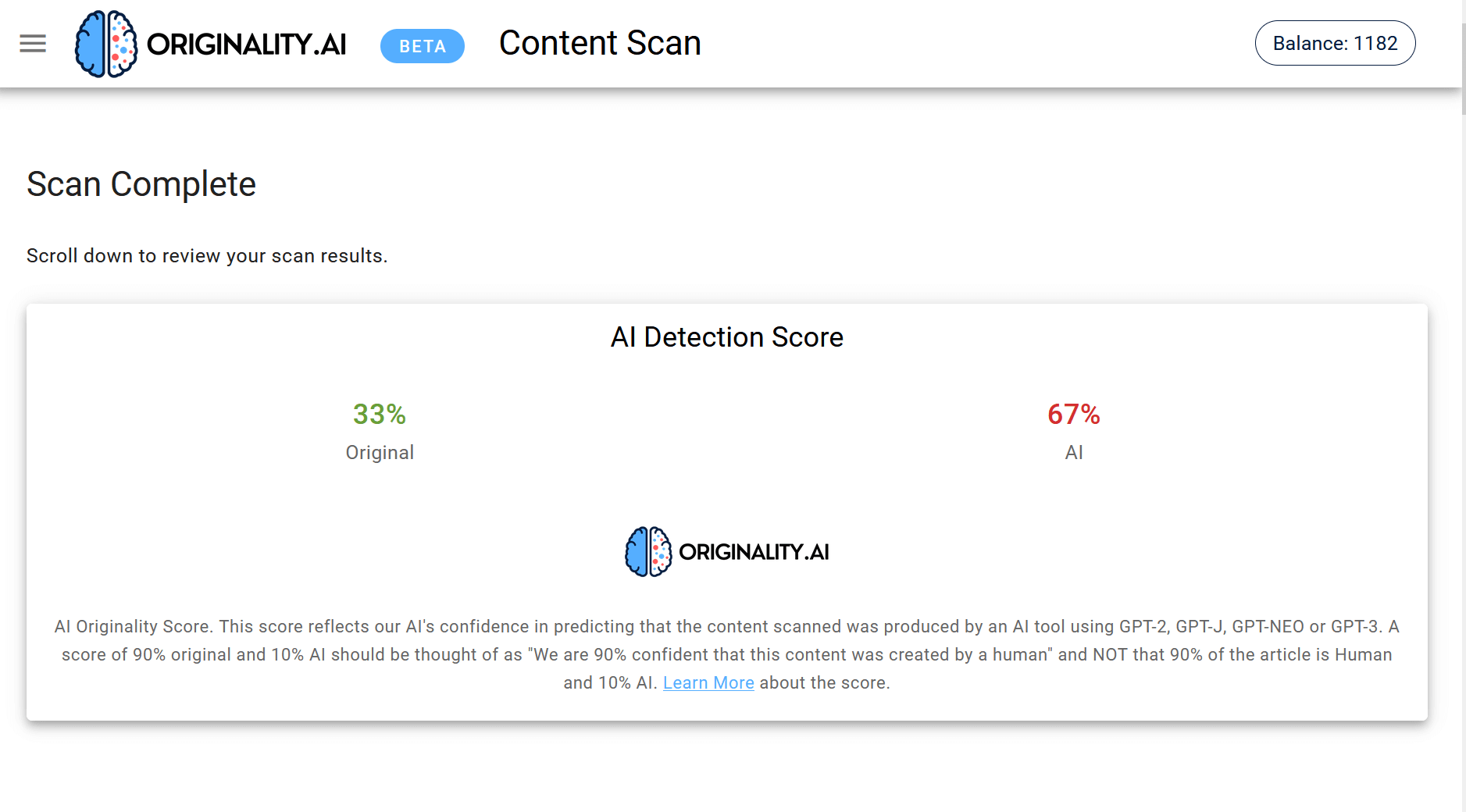 Copyscape Results: No Results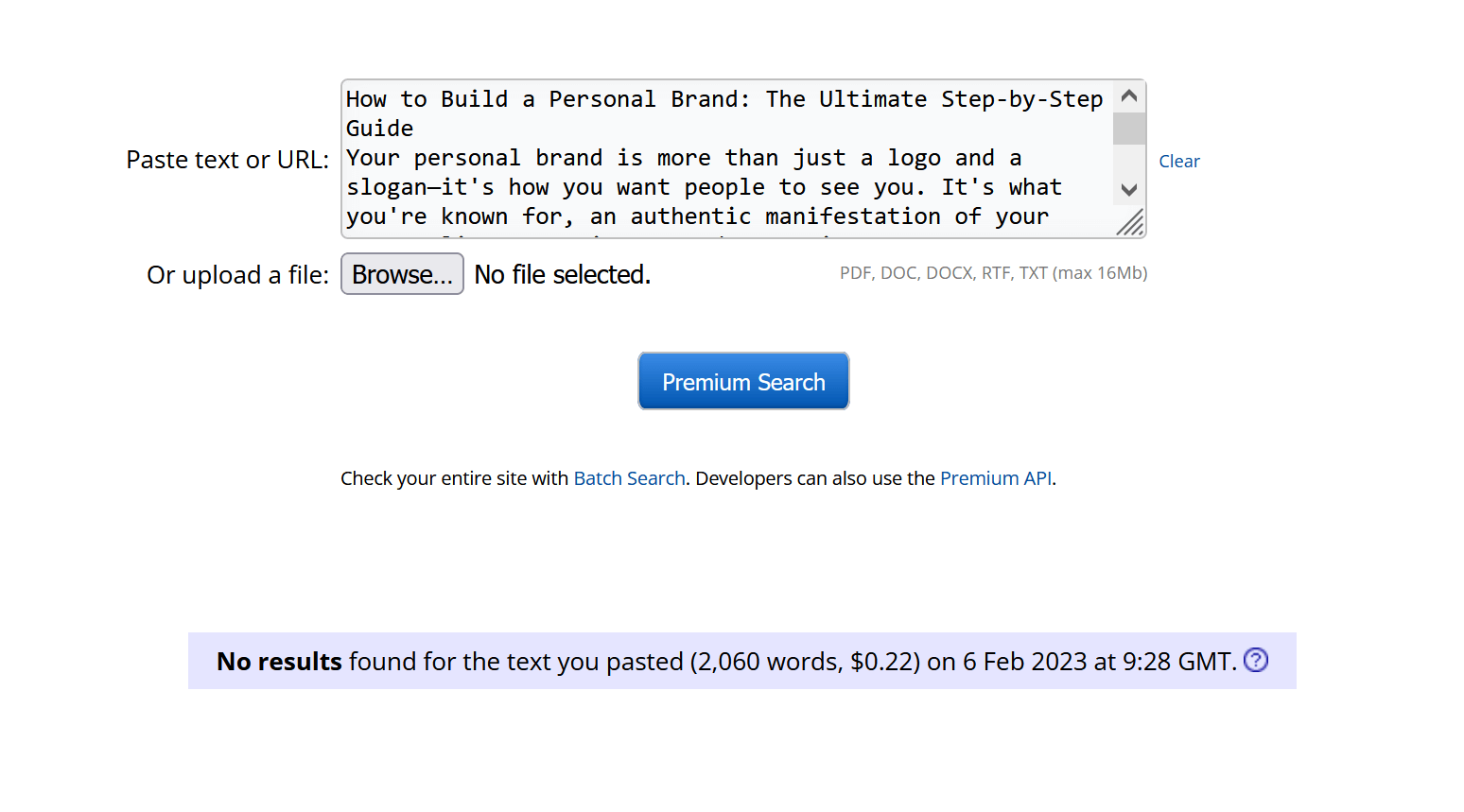 How to Build a Personal Brand: The Ultimate Step-by-Step Guide
Your personal brand is more than just a logo and a slogan—it's how you want people to see you. It's what you're known for, an authentic manifestation of your personality, experience, and expertise.
Creating a personal brand is as exciting as it's daunting. It's what defines your talents, beliefs, and values, so you must create something unique and memorable to stand out in the online world. But with so much on the line, where and how do you start? Well, I'm here to help!
In this article, I'll show you how to build a personal brand in nine steps. By the end of this post, you'll be able to create a brand that embodies everything you stand for. 
Let's dive right in!
4 Elements That Define a Personal Brand
To create an effective personal brand, here are some integral components you need to consider:
1. Authenticity
Authenticity is one of the most important aspects of personal branding. It's what gives you and your business substance.
Your personal brand should scream "authentic" without actively promoting itself as one. Authenticity can't be forced—either you are, or you're not. And that difference is crucial when making a personal brand.
Brand authenticity has three components: continuity, credibility, and integrity. Continuity brings value to your business, while credibility brings intention and trust. Integrity is a reflection of your brand's mission, purpose, and values. 
These qualities are achieved through honesty, consistency, and your willingness to provide good quality service. 
2. Core Values
Your values define the fundamental beliefs of your brand and business as a whole. They give meaning to your brand's existence and actions, making them an essential part of your brand's core identity.
In some ways, brand values can be classified as a set of guiding beliefs that a business must follow and uphold in pursuit of its mission. They're implemented throughout the brand strategy, from strategic decision-making to communication with customers and employees.
For example, if your brand's value is simplicity, you need to ensure that your products and/or services are minimalistic, easy to understand, and aren't overloaded with a lot of complicated information. If it's transparency, you need to be transparent about the origin and manufacture of your products and show your customers the behind-the-scenes of your organization.
Regardless of what your values are, you must uphold them till the very end. If you don't, your brand's reputation will take a massive hit.
3. Uniqueness
Ask yourself this: what makes you stand out from the competition? Why should customers pick you over other businesses under the same niche? What are you giving them in exchange for attention?
Your personal brand should reflect what you have to offer to your audience. Identify what makes you unique and boil it down to a single word or sentence.
Remember: a personal brand isn't about what you do, but rather who you are. Without a differentiator, there's no brand—just another passing business in a sea of business.
4. Trust
If customers don't trust your brand, there's little worth to your business. Trust is directly connected to reputation, and bad reputation can permanently damage a brand.
Without a prior track record to go off of, customers are forced to rely on your word alone that you'll deliver what you're promising them. As such, it's critical to instill a sense of trust in your brand.
To do so, your brand's voice should not only be believable and polished, but also approachable and human.
Real-life interactions and authentic dialogue can establish a life-long friendship with your customers, which builds good reputation.
Your personal brand must prioritize post-sale relationships to gain customer loyalty and make them feel like a part of your brand rather than a paying customer.
How to Build a Personal Brand In 9 Steps
Now that we've discussed the factors that influence your personal brand, let's get into the meat of the topic: actually building a personal brand!
Step 1: Determine Your Area of Expertise
With thousands of businesses working on their personal brands, standing out from the rest isn't an easy feat. As such, you need to find a niche and build your expertise around that area.
Professionals, companies, recruiters, and clientele are more likely to reach out to a brand that specializes in a specific niche rather than a brand that specializes in "everything." Therefore, you must ask yourself these questions:
What niche do you fill?

What do you want your brand to be known for?

Why should people pick you over other brands with the same expertise?
Your answers to these questions are the cornerstones of your personal brand.
To make your brand even more appealing, develop brand innovations and use them to your company's advantage.
For example, you can add a unique after-sales service to achieve a more efficient sales process or adopt technological solutions that have never been seen before. The possibilities are endless.
These innovations help display your expertise in the field and put more attention to your brand.
Step 2: Stick to a Theme
Coca-cola is known for its unique bottles and red-and-white color scheme, while McDonald's is known for its "M" logo and I'm lovin' it slogan.
What do these two companies have in common?
That's right: a unified theme.
Regardless of how long they're in business, they never stray away from their personal brand. And clearly, it paid off—they're two of the most recognizable brands in the world, after all.
The same concept applies to your personal brand. Your brand must have a consistent, unified theme to make customers instantly recognize you.
Your fonts, colors, logos, messaging, catchphrases, slogan, motto, and images should be the same across all your social accounts, portfolio, website, and other channels.
Inconsistencies, even minor ones, can negatively impact the effectiveness of a personal brand.
Step 3: Know Your Audience
When crafting your personal brand, you need to know your audience—who they are, what challenges they face, and how they'd benefit from the service or product you provide.
The sooner you define your audience, the easier it'll be to craft a personal brand that resonates with the people who matter most to your success. This is how you build a strong, long-term relationship between you and your audience, as well as brand loyalty and reputation.
To understand your audience, you should:
Monitor audience comments, feedback, and engagements

Review company analytics and data

Conduct surveys and polls

Experiment with products and content updates

Keep an eye on your competitors to understand how they're retaining or losing customers
Once you've determined your target audience, create a personal brand that appeals to their needs without straying too far from your end goal.
Step 4: Strengthen Your Social Footprint
These days, the success of a business is heavily dependent on its social footprint. If it doesn't have an online presence, it may as well not exist. This is why you should solidify your brand online so you can easily reach your target audience. 
When marketing your products or services online, choose a platform that's popular in your industry.
For instance, if your audiences are mostly millennials, it makes sense to create a profile on Instagram, Tiktok, and Twitter. If your audiences are more on DIYs and how-to's, post videos on YouTube and articles on your website.
You can also market your brand in specific groups and forums to further increase your brand's visibility.
Regardless of which platform you choose, always be consistent—especially if your personal brand is tied to your image. If your brand is centered around vegan food, for example, don't post pictures of you eating meat or hating on animals. This will ruin the integrity of your brand.
Remember: a personal brand is called "personal" for a reason. It's more than just an online persona—it's how you carry yourself in the office, at home, around people, and even on your daily commute. Your reputation ultimately defines your personal brand.
Step 5: Tell a Story
As author and CEO Allen Gannett says, building a true narrative is the most effective way to create a personal brand.
And it's true—no matter how much you market your products online, no one wants to hear about a brand without a heart. This is why you should create a story that your audience can relate to and engage with.
Your brand story tells people who you are, what you believe in, and how you got to where you are today. It's basically an autobiography of your brand, detailing its history, challenges, values, and its journey from nothing to greatness.
Tell your story through a series of videos or written content and make sure it's accessible to anyone that stumbles upon your brand. 
Step 6: Bring Value to Your Brand
Creating a brand is easy, but bringing value to a brand isn't. You need to look for a strategy that makes your brand indispensable in your niche.
For example, instead of trying to convince your target audience that you can help them, create content that actually helps them. Alternatively, instead of discussing the effectiveness of your product, show the effectiveness in real time.
These strategies not only build trust but also solidify your position as an expert in the industry.
Step 7: Increase Your Brand Visibility
Posting on social media platforms only does so much for your brand. Instead of trapping yourself in a small bubble, increase your brand visibility by exposing it to other people's audiences. Put yourself out there!
Here are some ways to increase your brand visibility:
Get interviewed as a guest on live streams and podcasts, as well as traditional media like magazines, TV, and radio.

Write articles for blogs and online publications centered around your niche.

Apply to charity events, local conferences, and meetups that your target audience attends.

Engage with other people in your field.

Build a relationship with other people and companies through partnerships, shoutouts, customer referrals, and joint ventures.

Hire social influencers to help you gain followers and spread the word about you and your brand.
The more opportunities you have to engage, the higher the exposure your brand will receive.
Step 8: Share Your Blessings
After you've developed your personal brand, grow a positive community around it. Make it a space that allows people to freely talk about the impact you've had in their lives.
Moreover, be open to helping others.
Donate to charities and organizations, host giveaways, and offer generous discounts and promotions.
You can also take a more hands-on approach: plant trees, recycle, and use eco-friendly materials in your products.
If you've established yourself as a successful brand, your customers expect nothing less.
Aside from making the world a better place, sharing your blessings with others fosters long-term loyalty, creates a strong internal culture, and even encourages purchases.
If a customer is given a choice between your company and another that doesn't give to charity, they'll likely choose you. In fact, a study shows that 90% of consumers would act in support of a purposeful brand rather than a non-purposeful one.
Step 9: Be Genuine
At the end of the day, your brand represents you as a human. It's no good to hide your "real" self to keep up an image. It's beneficial to show your human side every now and again.
Don't be afraid to mention your colleagues, work experiences, customers, and personal events on your platform. Share content from people you admire and the hobbies you're partaking in. This way, your audience won't think you're a button-up-wearing office worker who's all business but instead a person trying to connect with others. Don't lose who you are.
Final Thoughts
I hope this guide on how to build a personal brand helped you with your goal of creating a brand that defines you and your ideals.
Establishing a personal brand is all about trust, authenticity, and highlighting your strengths. It's about leaving a long-lasting legacy that cements your name in the world we know today. 
If well-cultivated, it'll push you forward in your career and help you take the steps you need to succeed.
Good luck!
While there are many options available to writers who are looking to outsource their writing, not all blog writing services will be beneficial to your blog. In fact, if the outsourced content contains AI content, plagiarized content, or "spun content," it is highly likely that you are actually harming your blog.
That's why in the early stages of becoming a full time blogger, I typically suggest writing 100% of your content.
Still, once you develop an eye for high quality content and know how to use tools to detect possibly AI written or plagiarized content, you should definitely explore outsourcing to writers.
Typically, this involves a lot of trial and error, and will require you sifting through a lot of bad writers to find those diamonds in the rough.
But it is time well spent. Once you can build a team of reliable writers, scaling your blog becomes significantly easier, and you can significantly accelerate the timeline for making money with your blog!