Best Blogging Communities and Forums (for Blogger Support)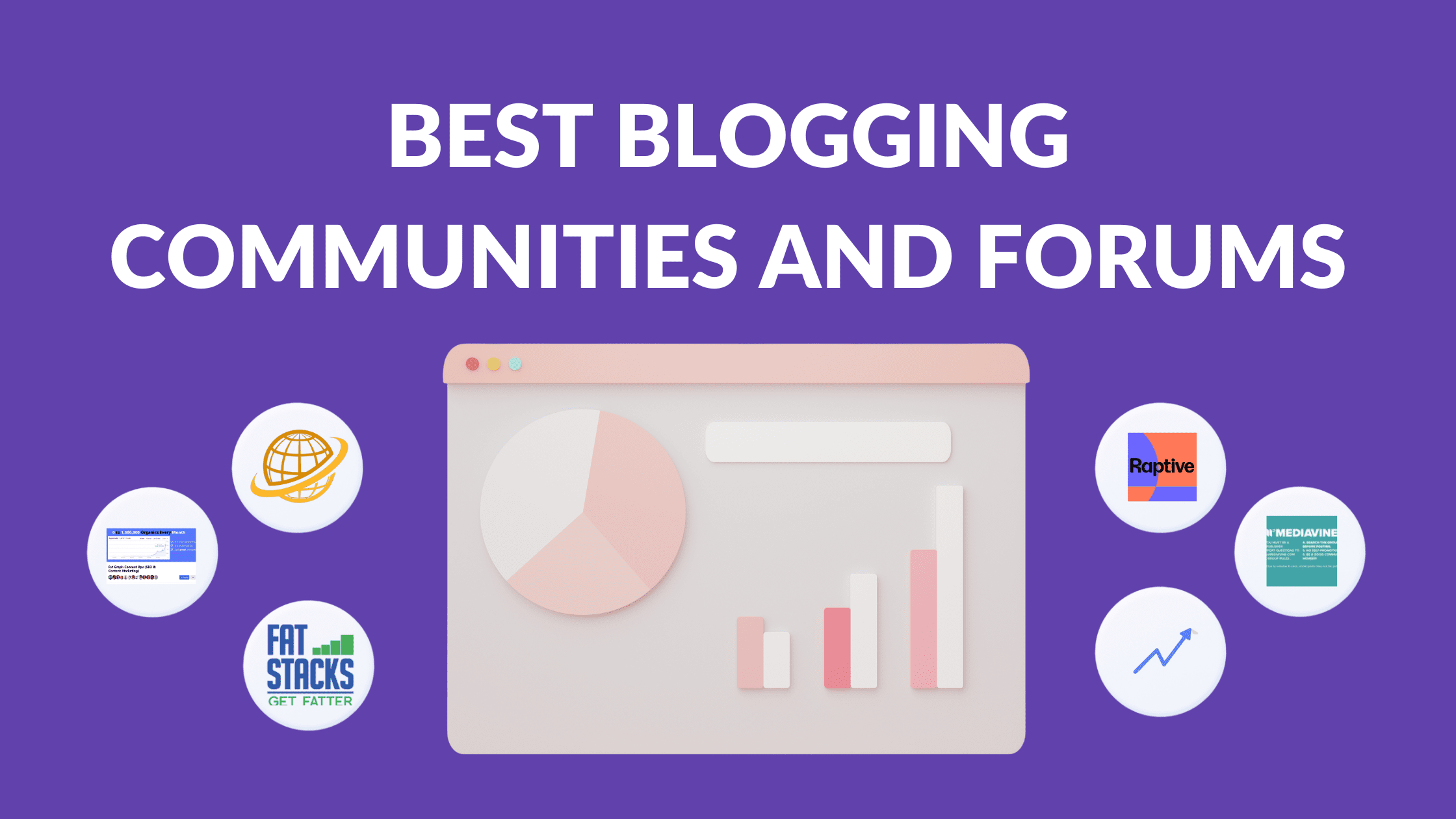 Disclosure: Some of the links below are affiliate links, meaning that at no additional cost to you, I will receive a commission if you click through and make a purchase. Read our full affiliate disclosure here.
Blogging has become a popular medium for creators to share their content and ideas with the world. As a result, a thriving community of blogging enthusiasts has emerged, offering invaluable knowledge, support, and camaraderie. These blogging communities and forums enable new and experienced creators alike to learn from one another and excel in their craft.
Discovering the best blogging communities and forums is an essential step for creators who seek to build a strong online presence and grow their audience. With the right support, they can navigate the ever-evolving digital landscape, refine their strategies, and ultimately achieve their goals. Joining these dynamic communities can pave the way for deeper connections and collaborations among like-minded individuals.
In this article, we will explore some of the best blogging communities and forums available today, emphasizing how they support creators in their journey. From offering helpful advice to providing networking opportunities, these digital spaces are a haven for passionate bloggers and content creators.
Top Blogging Communities for Both New and Pro Bloggers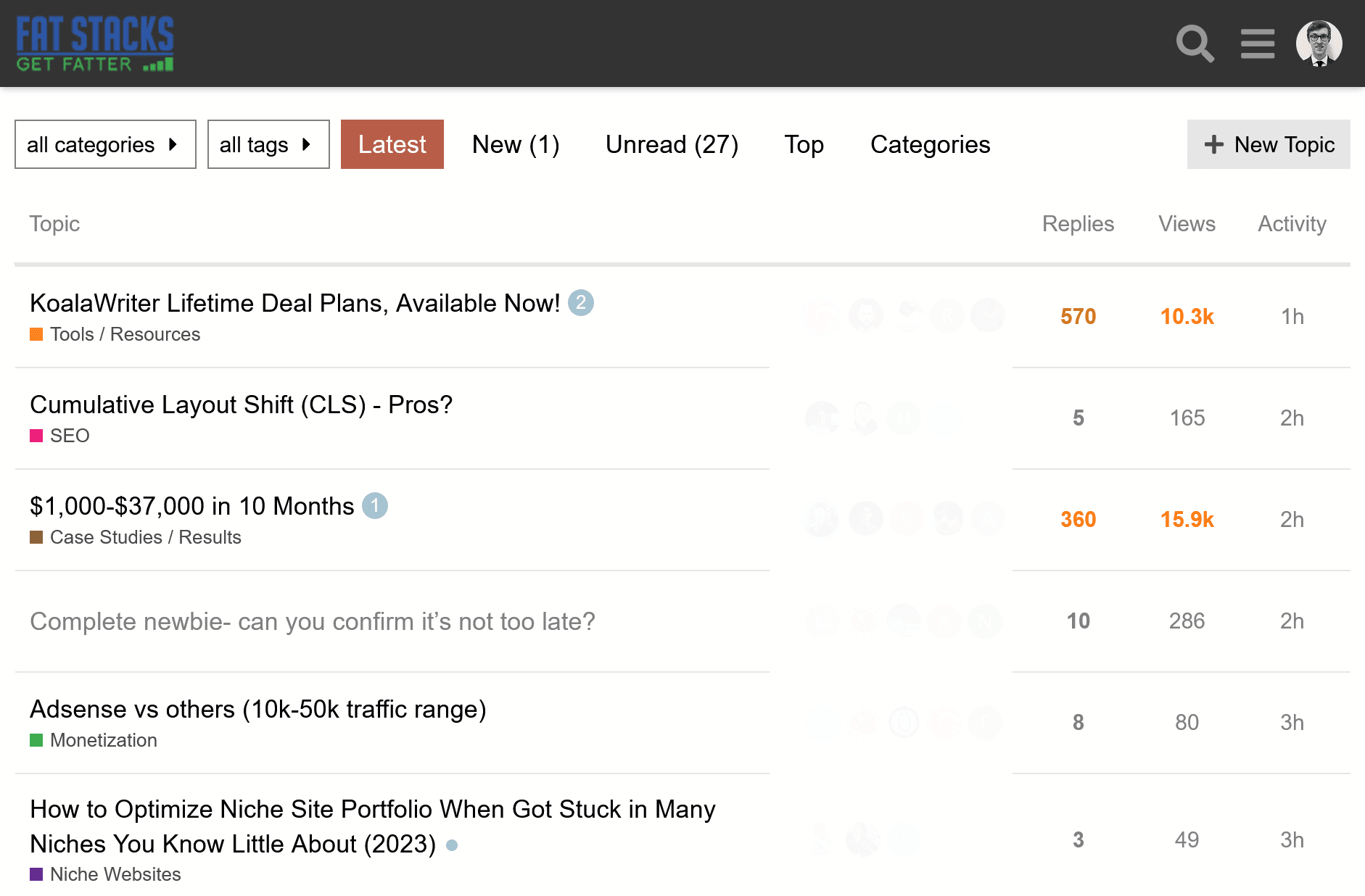 Fat Stacks Blog is a website that provides information and resources on niche site publishing and blogging. The website is run by Jon Dykstra, who owns several niche websites with a total monthly revenue of over $80,000.
On May 30, 2019, Jon launched the Fat Stacks forum to provide fast support to questions from customers and to create a place where other niche site publishers and bloggers could share ideas.
The forum is a place where members can ask questions, share tips and strategies, and network with other bloggers.
I personally check Fat Stacks on a daily basis, and have even posted details on my featured niche site case studies.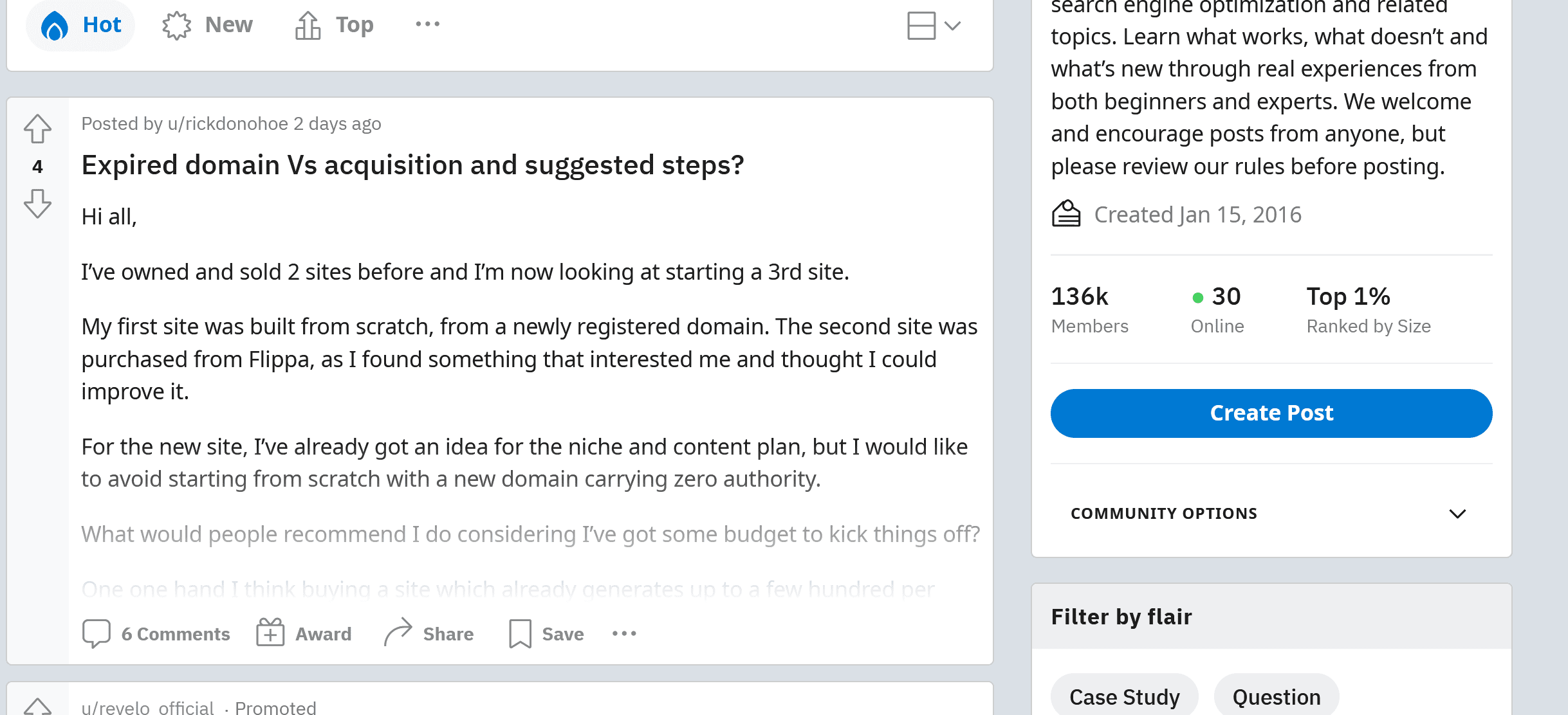 Reddit is a frequent go to for anyone looking for a community, so it is no surprise that there are several communities on Reddit that are useful for bloggers.
1. r/blogging: This subreddit is dedicated to all things blogging. It's a great place to ask questions, share your blog posts, and get feedback from other bloggers.
2. r/SEO: This subreddit is focused on search engine optimization (SEO). It's a great place to learn about SEO techniques and strategies to improve your blog's visibility in search engines.
3. r/content_marketing: This subreddit is focused on content marketing. It's a great place to learn about content marketing strategies and how to create effective content for your blog.
4. r/socialmedia: This subreddit is focused on social media marketing. It's a great place to learn about social media strategies and how to use social media to promote your blog.
5. r/juststart: Members of the community share their experiences with building and growing niche sites, as well as their successes and failures with affiliate marketing. The community is a great resource for anyone interested in affiliate marketing, SEO, and niche site building.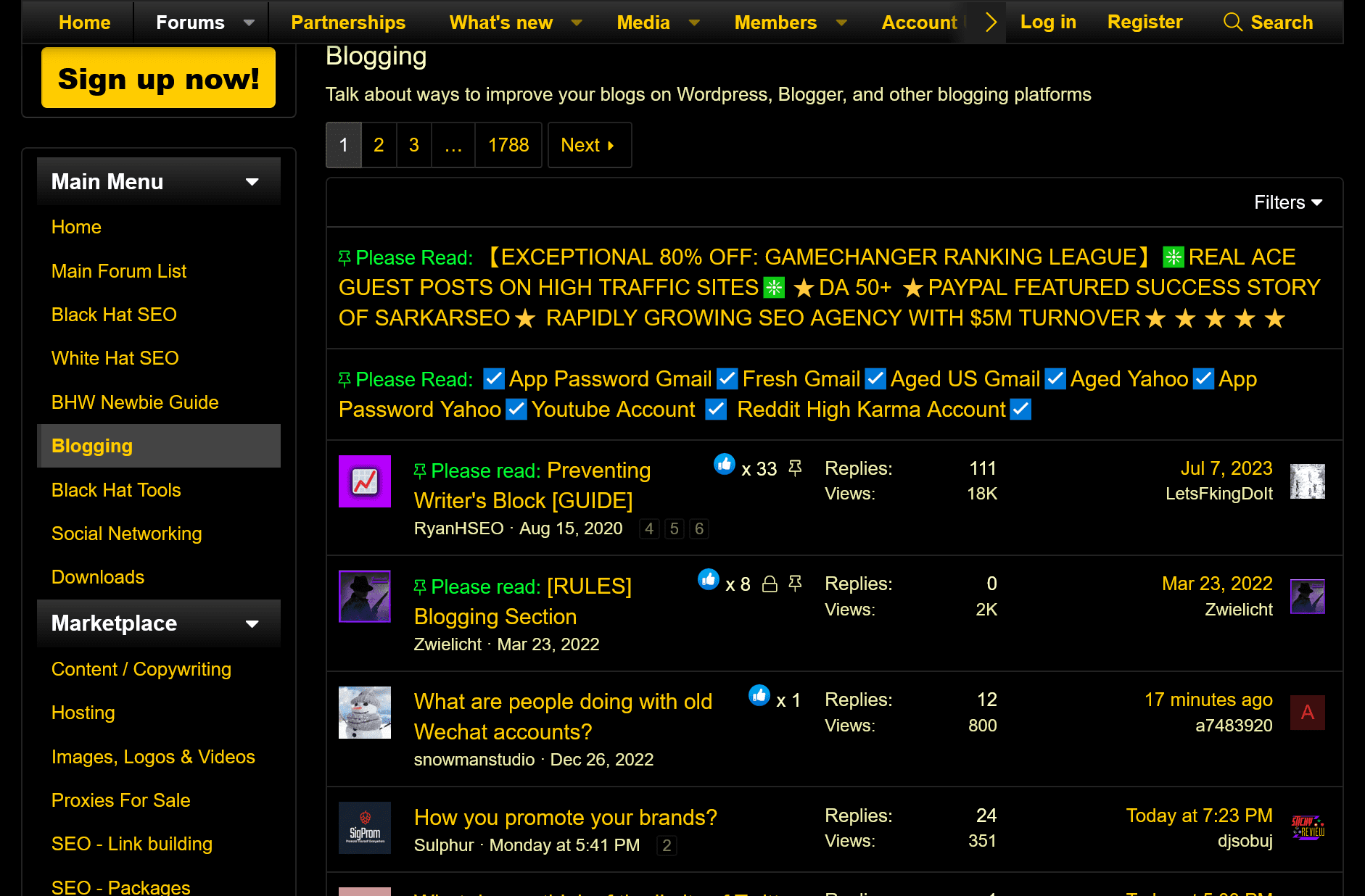 BlackHatWorld is a forum focused on discussing and sharing information about black hat SEO and other digital marketing techniques. While the forum is primarily focused on black hat SEO tactics, there is lots of interesting discussion around new products, growth hacks, and case studies.
If nothing else, BlackHatWorld is worth reading because even if you personally don't use blackhat SEO, chances are that many of your blogging competitors do.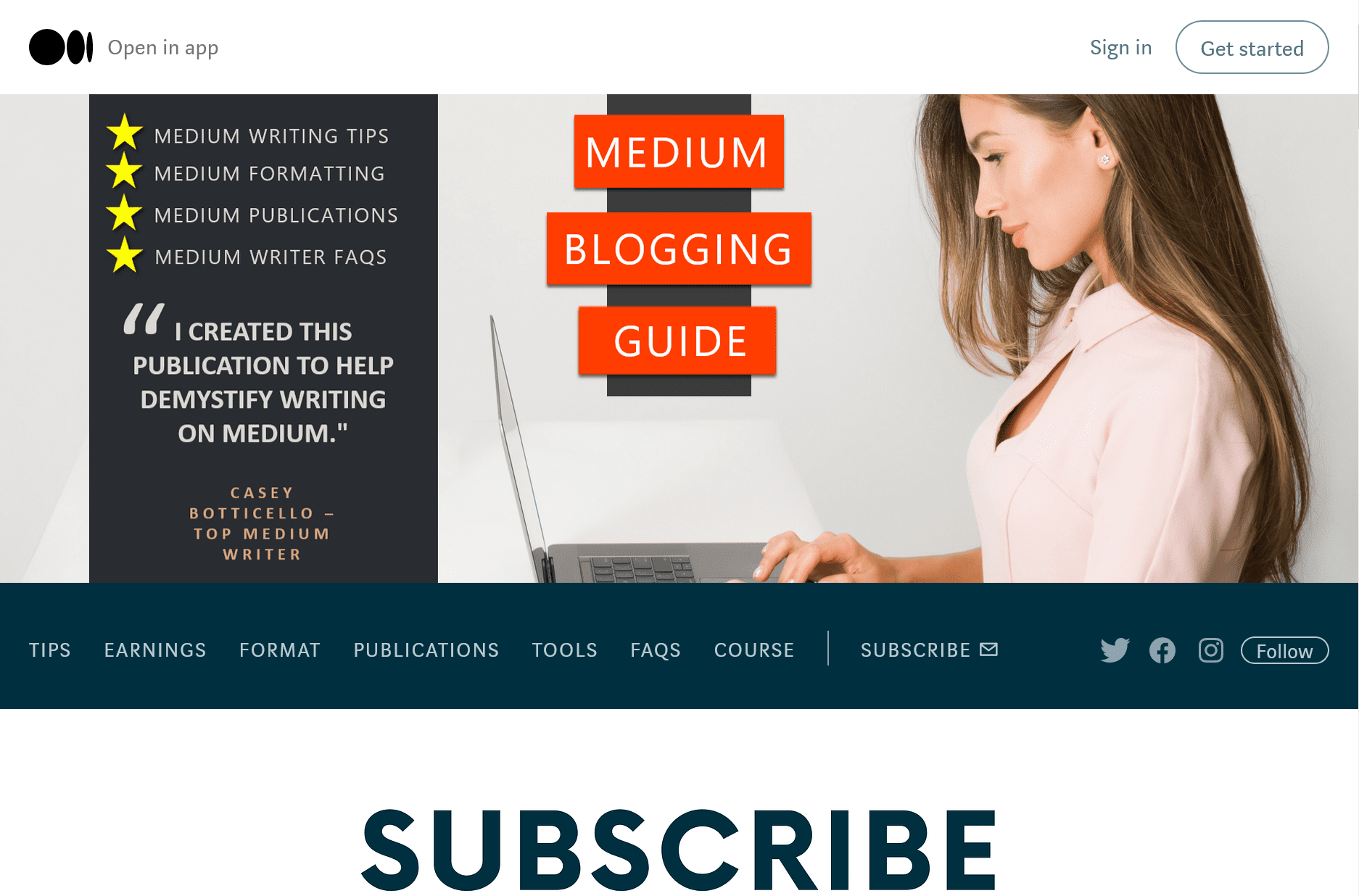 Medium is primarily known as a place where anyone can publish their content online. But as a hub for content creators, it also serves as a natural community for bloggers from different niches who are interested in learning how to perfect their writing or better market their content.

There are many Medium publications dedicated entirely to these subject areas, including: The Writing Cooperative, Medium Blogging Guide, and Creators Hub.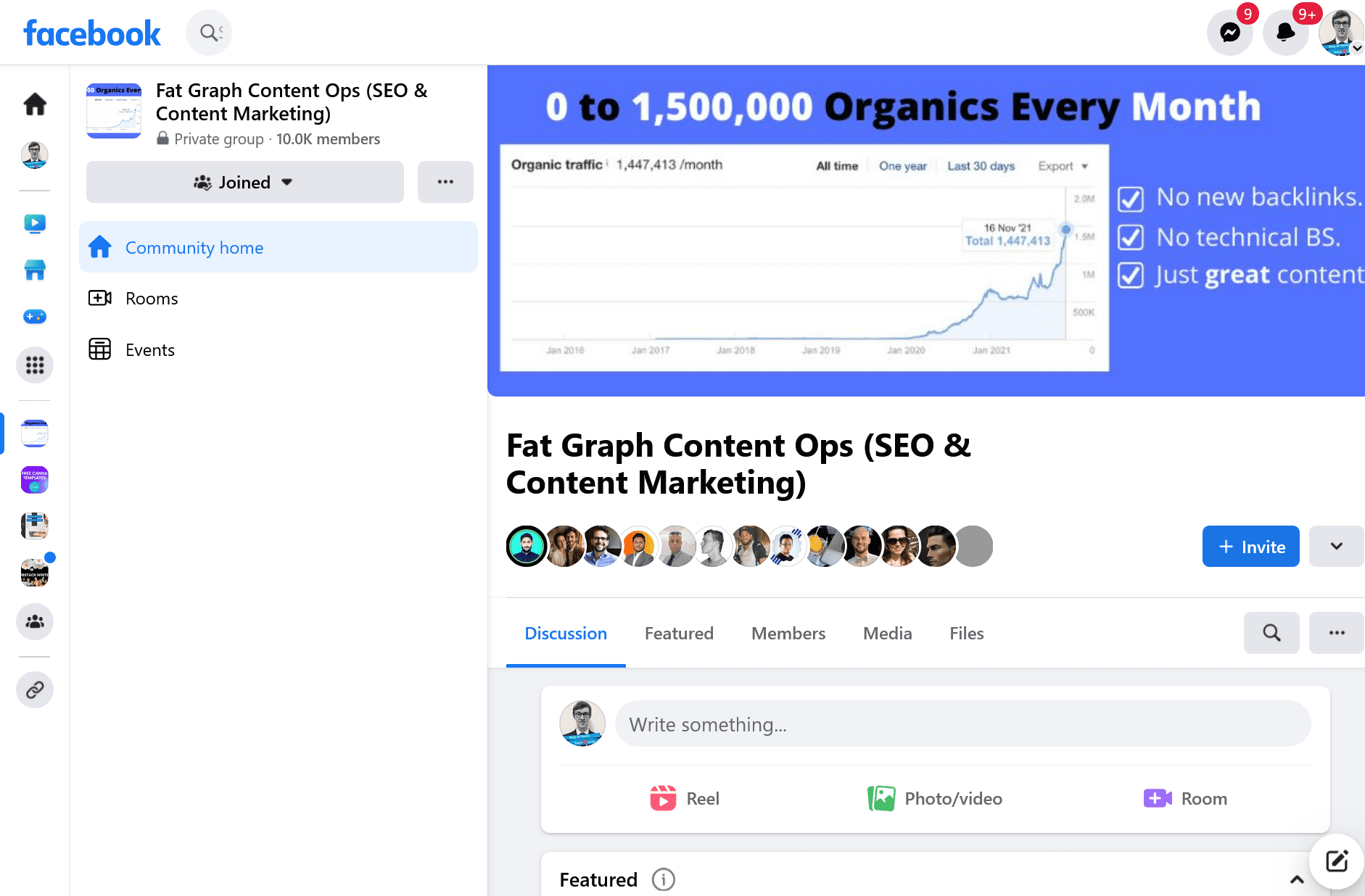 While Facebook is not a place I enjoy spending a lot of time, the one valuable service still offered on the platform are its groups.
There are hundreds of large and active Facebook groups for bloggers. Some are open to anyone, others require special credentials, such as being a publisher belonging to a specific display ad network.
Some of the ones I frequent are:
Benefits of Joining a Blogging Community

1. Networking Opportunities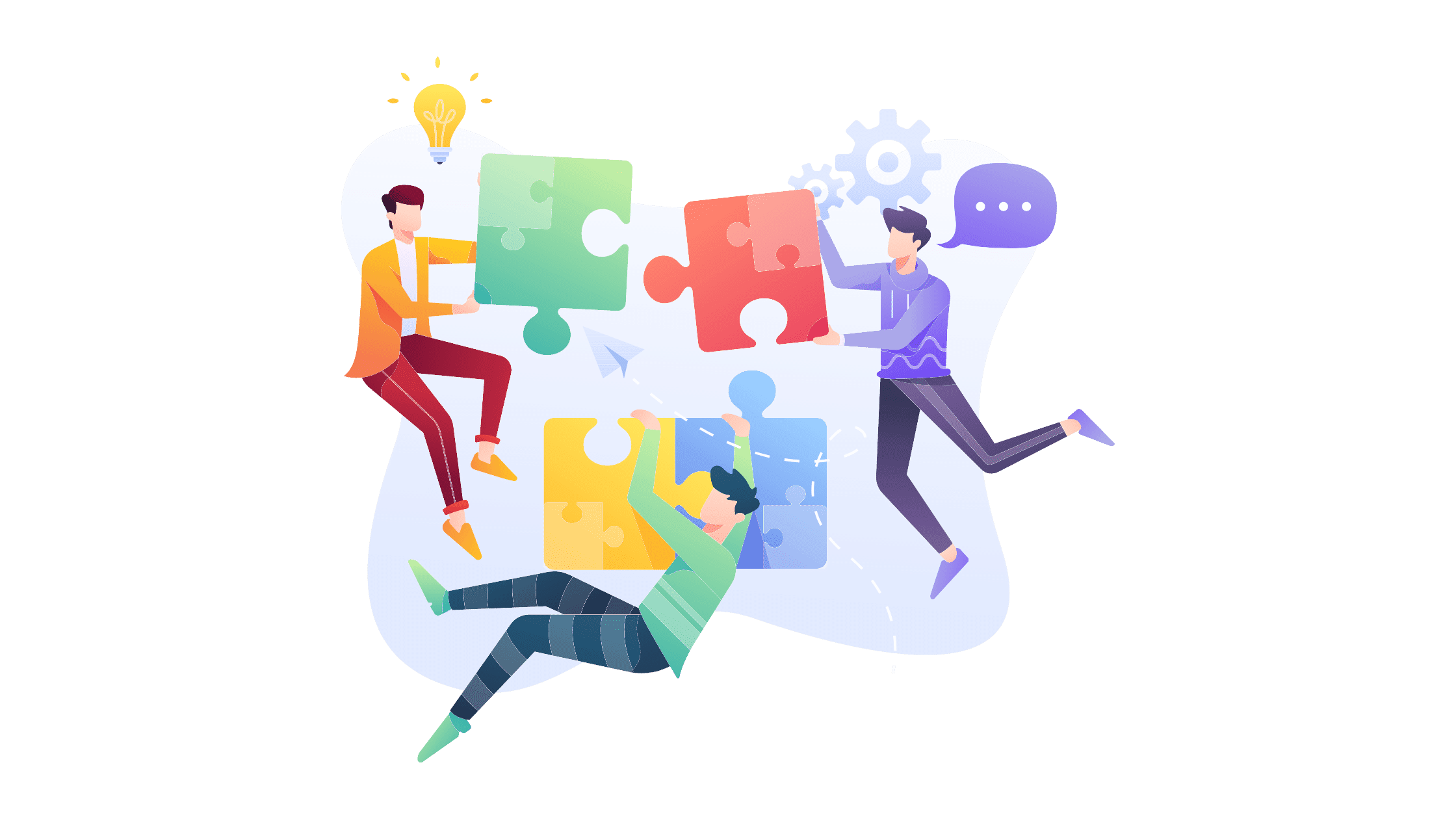 Joining blogging communities and forums provides an opportunity to connect with other bloggers in your niche. These connections can lead to collaborations, guest posts, or even business partnerships. Additionally, being part of a community makes it easier to share knowledge and increase your blog RPM.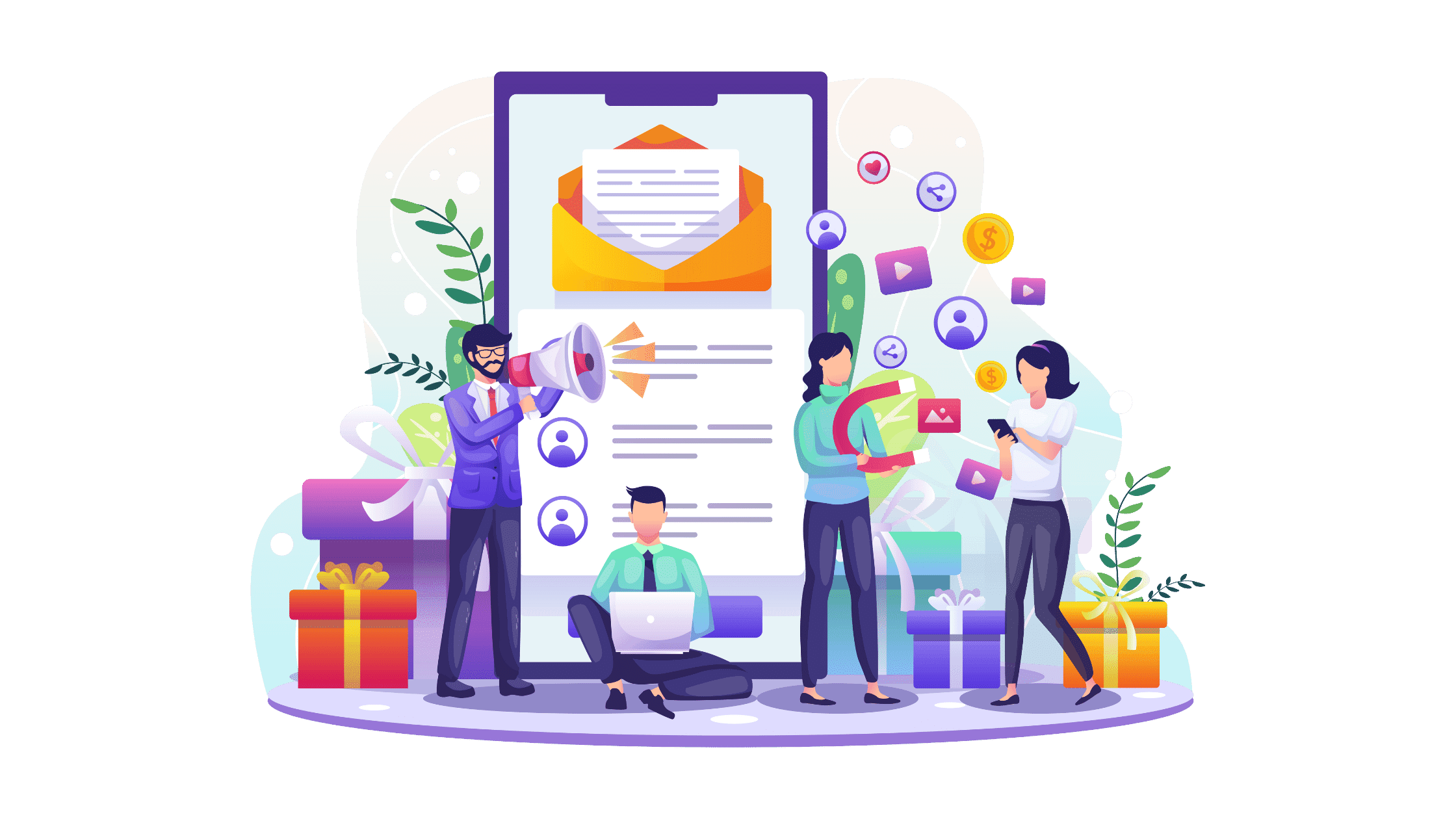 Sharing your knowledge with others not only helps them grow as bloggers but also establishes your authority in your niche. This can lead to more trust from your readers, which is essential for making money blogging. Offering tips on blogging or addressing common blogging questions can boost your reputation.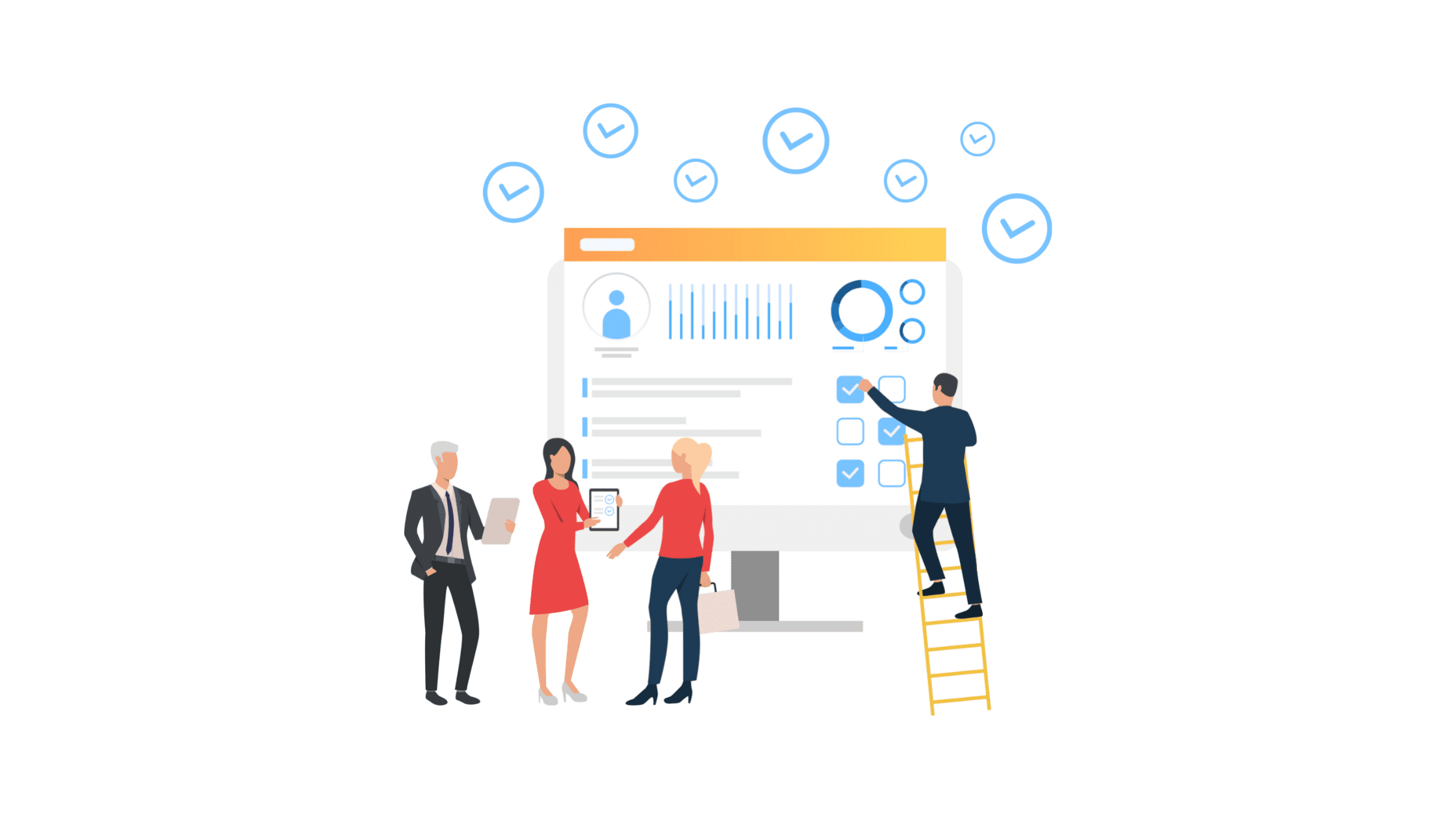 Feedback is crucial to improve as a blogger. Participating in communities allows you to receive constructive criticism on your content and strategies to better engage your audience and work towards blogging profitability. Others can also suggest tools and techniques to enhance your blogging skills.
While blogging can require lots of hard, solitary work, it is possible to connect with other bloggers both for social support and for improving your blogging business. In fact, building out your blogger support network is one of the top things I recommend for bloggers looking to avoid burnout. So, take a few hours, research the hundreds of blogging communities out there, and find one that you enjoy!