How to Introduce Your Business on Instagram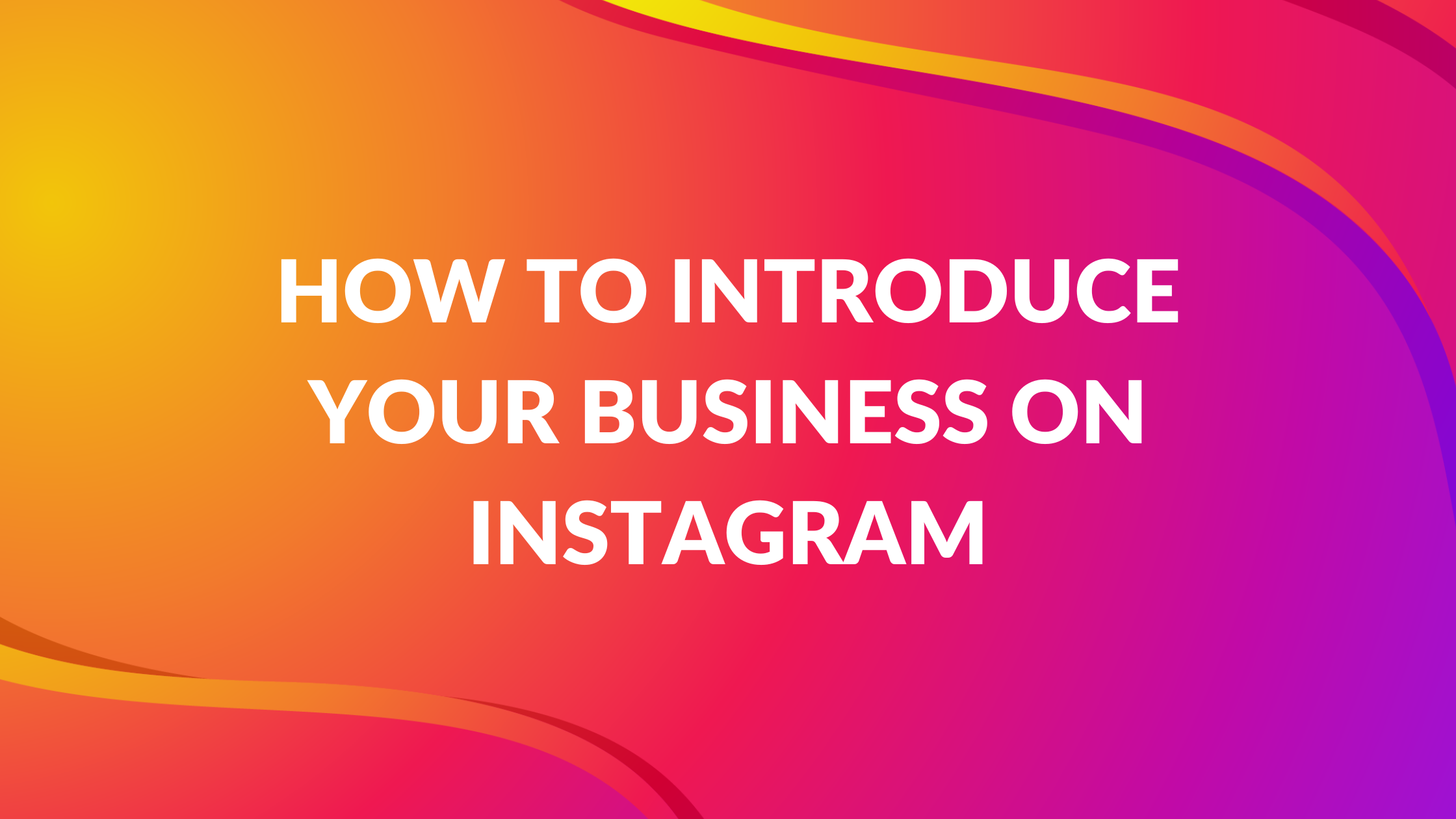 Disclosure: Some of the links below are affiliate links, meaning that at no additional cost to you, I will receive a commission if you click through and make a purchase. Read our full affiliate disclosure here.
In today's ultra-connected world, not having a social media presence for your brand can spell disaster. Instagram has over 2 billion monthly active users, is ranked as the world's 3rd-biggest social media platform, and has grown into one of the hottest online prospects for businesses, brands, and companies around the globe.
But taking a business to Instagram can be a nerve-wracking exercise, as well as a risky one. If you don't know what you're doing, things may go wrong, damaging your brand and hurting your chances of successfully announcing your arrival on the scene to the Insta-obsessed public. No pressure. So, how do you use Instagram for business success? 
This article explores what it takes to successfully introduce your business to Instagram and set up your Instagram business profile to start building a following from the outset.
We'll take you through the steps in launching your business's Instagram presence, what to consider before doing so, and the tools available to help you do it. Learning how to introduce your business on Instagram has never been easier.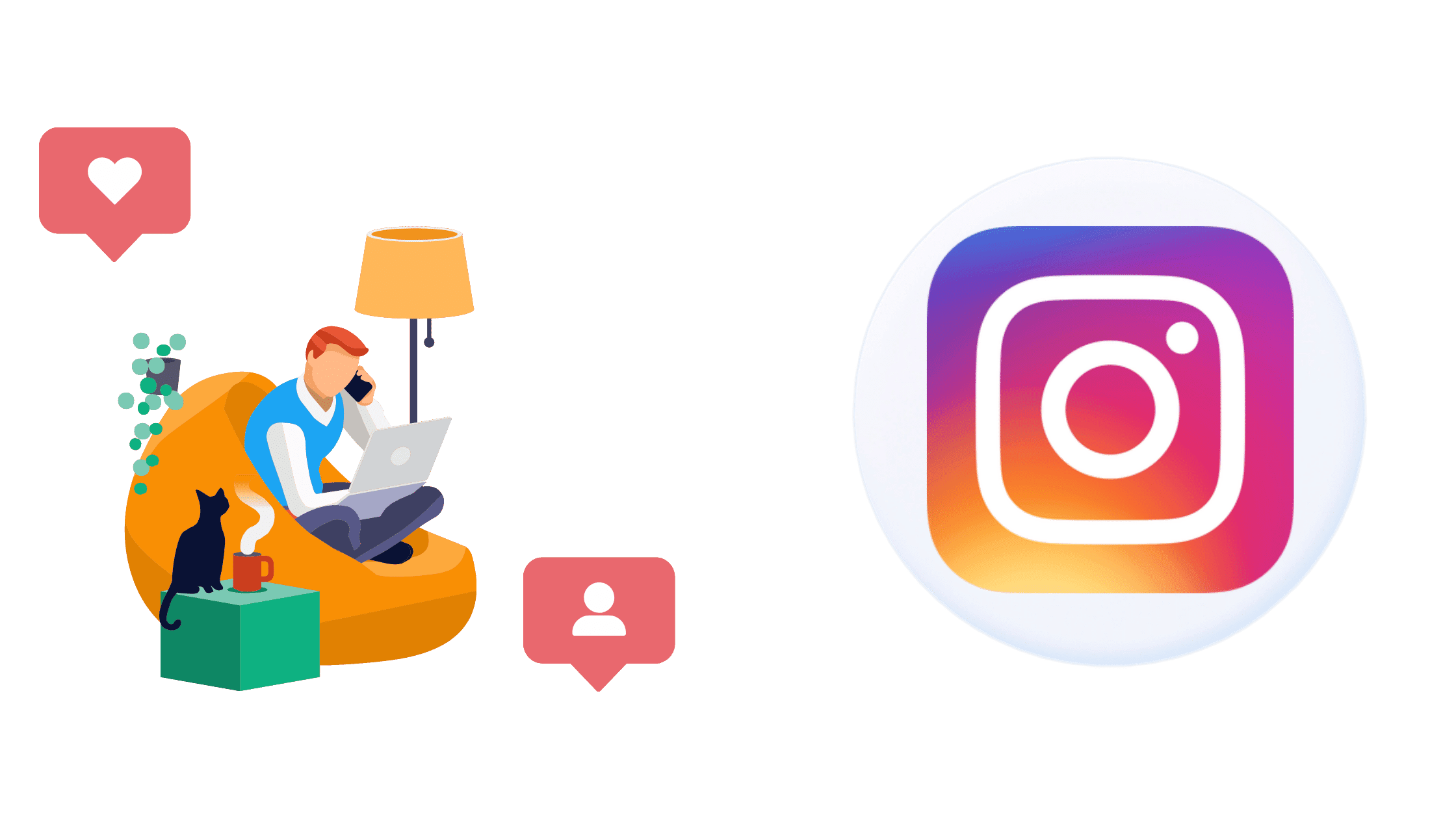 The world's biggest brands all have a presence on the photo-sharing social media platform. From Nike's ground-breaking posts and nearly quarter-billion followers to brands like Coca-Cola, Microsoft, and Victoria's Secret, Instagram has evolved into one of the most popular platforms on which businesses choose to promote their goods and services and connect with their markets. 
Why Instagram? 
Instagram has evolved into far more than a simple photo-sharing app, allowing influencers to connect with their fans on a deeper level, content creators to monetize their profiles, and even politicians to launch political campaigns. The passion economy is thriving on Instagram – and for good reason. But it's on the business front where Instagram is truly surging forward, with over 200 million business accounts currently on the platform, figuring out how to introduce your business on Instagram is easy.
Made for younger markets and audiences
Instagram is a magnet for younger people, making it a goldmine for companies to connect with a younger generation, building brand loyalty early on and setting them up as potential customers for life. 25% of the platform's users fall into the 18 to 24 age group, with even more (27.5%) aged between 25 and 34. With teenage users thrown in, 60% of Instagram users are considered 'young' – perfect for brands looking to appeal to a more youthful demographic and to grow. 
Using Instagram for business growth and promotion is also a trust-based exercise. Age groups aside, people are more inclined to trust Instagram over other social media platforms. With Facebook's spotty privacy track record, Twitter going through some significant changes, and YouTube still heavily geared toward video – things are looking rosy for the app right now. 
What about other platforms?
While YouTube, Facebook, and WhatsApp still beat out Instagram in terms of daily active users, they aren't quite able to match Instagram's ability to genuinely connect with people, showcase a brand in detail or communicate what a company or business is trying to achieve. 
LinkedIn is perfect for formally showcasing a business and connecting people, while Twitter is a great up-to-date communication and announcement platform. But they both lack two things that make Instagram great for business: Access to a youthful (and thus long-term customer) market and the ability to engage with its audience visually.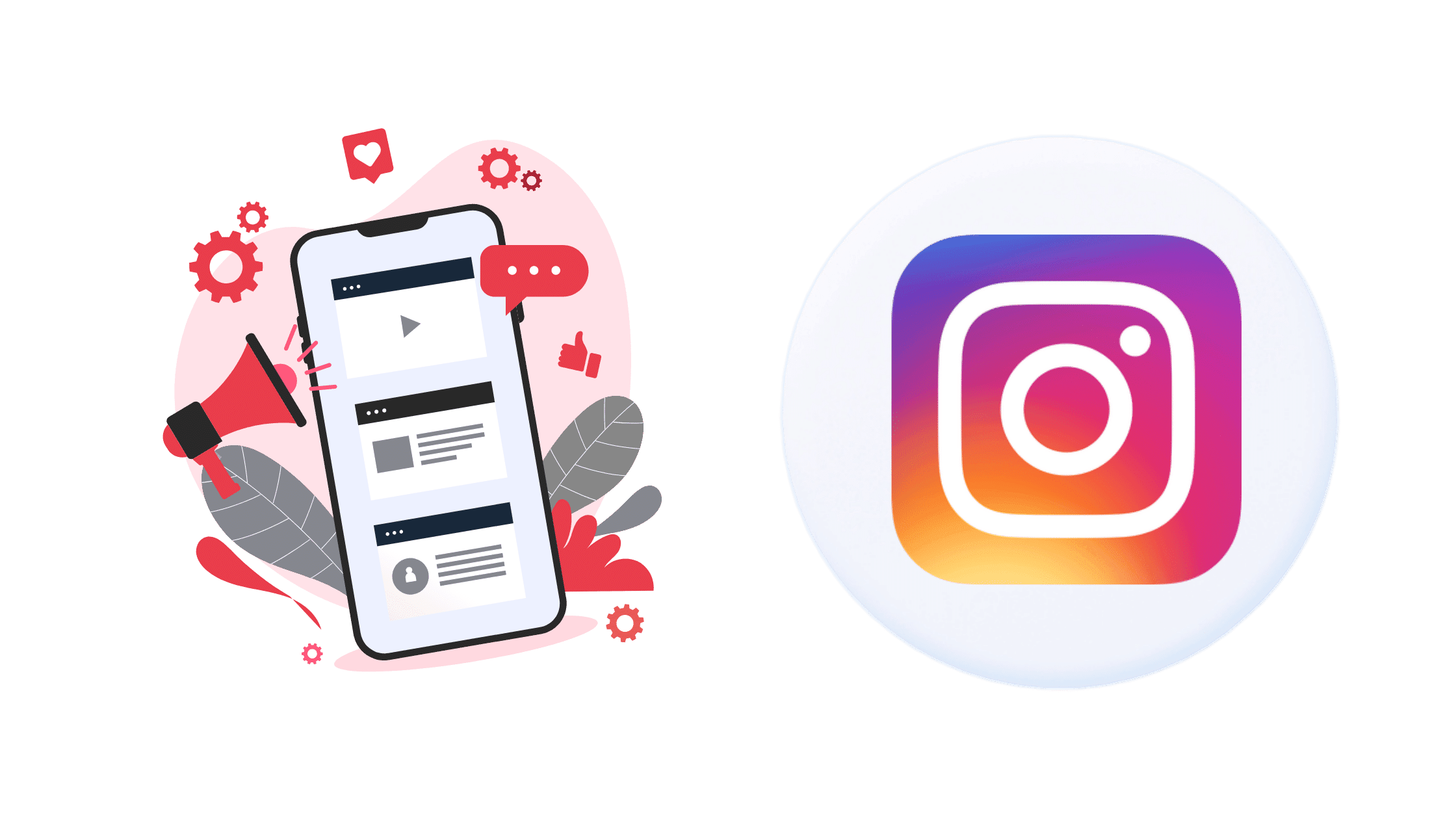 The platform recently launched its Instagram for business profile offering, allowing companies and brands to list as organizations and access special features and benefits designed to help them succeed on the platform. From access to Instagram's Insights analytics tools to the ability to run paid ads, Instagram for business is changing how commercial enterprises are able to function in the social media space.
How businesses are using Instagram to succeed
Now, brands can legitimize their Instagram presence, add vital information and data about themselves, and track how people interact with their content. Businesses are also using Instagram as a lucrative sales channel, with the Instagram Shopping and Shopify integration letting anyone sell products via the platform.
Suddenly, Instagram went from a casual photo-sharing app to a powerful business tool, perfect for introducing a business to the social media game – and people have taken notice.
Key Elements to Consider for How to Introduce Your Business on Instagram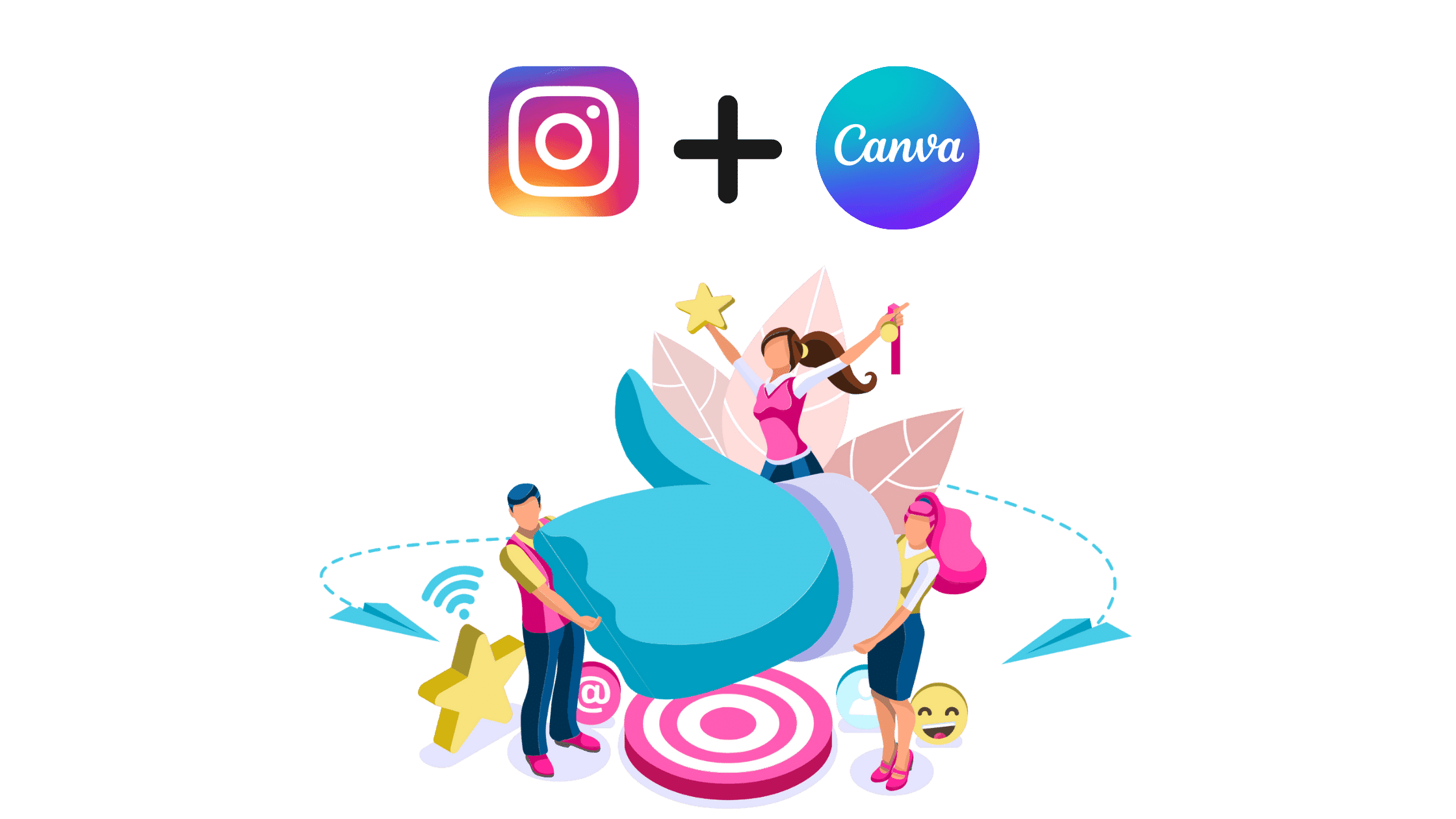 Before introducing your business to Instagram, there are a couple of things to consider ahead of kicking things off. Like any good business plan, laying the groundwork and checking off contingency measures is always a good idea. 
Instagram for Business operates in a dynamic, highly competitive space, with many different businesses and brands all competing for their slice of the Instagram audience pie. While some businesses thrive on the site right from the get-go, others struggle to reach their audiences, and some fail altogether, wasting time and valuable resources in the process. 
So before getting started, let's take a peek at some of the elements and questions you should consider for how to introduce your business on Instagram. 
Purpose & Strategy – Why are you heading to Instagram, and how will you go about it?
Are you looking to reach a new market, increase sales, or finally open that Instagram business profile? Defining your strategy starts with understanding why you're taking a business to Instagram in the first place and then developing an approach to how you're going to do it. Think about things like your blogging on Instagram goals and other elements like your monetization strategy. Then, once you have a plan in place, you can start executing it. 
Resources & Time – Who is going to manage your Instagram profile, and how much is it all going to cost?
Answering these questions is vital to your success on Instagram and will help to execute your business introduction efficiently. You'll need to gain an understanding of the resources required to manage your business's Instagram account and a view of how much these things will cost you. Good news, though – setting up your Instagram business profile is free!
Depending on how active you're planning for your account to be, you may need to consider paying for professionally designed and edited content or for a social media manager to manage customer engagement. Don't forget about those tools, however. Canva is a fantastic graphic design tool that will allow you to create stunning posts with ease. 
Engagement & Audience – Who will your posts be targeting, and how will you engage with them? 
Engagement helps you shape your brand image on the platform and grow your audience massively. Before introducing your business to Instagram, you should already have developed a comprehensive understanding of your audience. 
If you want your posts to be seen by the right people on Instagram, you'll need to know what they're looking for and how they're going to find it. Once you have this information and data, you can start developing content specifically for them. 
Posting Frequency & Schedule – How much content are you planning to post, and what will it look like?
First impressions are important, and in only a few weeks, your business will have developed its own look and feel around the brand's Instagram business profile. First, you should establish how often you're going to be posting on the platform. Some businesses post every day, while others post irregularly or once or twice a week. Remember that learning how to introduce your business on Instagram is an iterative process, so don't fret if you get it wrong the first time.
There is no ideal formula, and depending on the type of content you'll be posting, how often you do it is really up to you. Then, you'll need to establish a schedule, using a content planner for your posts to go out on the platform. Nothing damages an Instagram profile's follower growth more than large periods of 'radio silence' with no posts published for weeks or months at a time. 
Content Type & Captions – What kind of content and captions will you be publishing? 
Visual content is your bread and butter on Instagram, but so is the written type – captions. You'll need to figure out which kind of content you will publish on your Instagram for Business profile, as well as the captions that go with it. While Instagram began as a photo-sharing app, the platform has grown to allow users to post short videos and interactive posts like Reels and Stories alongside regular photos and images. 
Captions allow you to insert links to your store or website, add detailed descriptions, and include hashtags for SEO purposes. They're just as important as your visual content, so pay special attention to your strategic business objectives when using them to describe your business objectives, values, and brand ambitions. 
Goals & Tracking – What are your business goals on Instagram, and how will you measure your success? 
There's no point in introducing your business to Instagram if you don't have a clear reason for doing so. From boosting traffic to increasing sales, setting realistic goals to pursue and then tracking your progress is vital to ensuring that your efforts on Instagram aren't all going to waste. 
Think of the analytics tools you'll need to measure your progress and devise a contingency plan if things aren't going well. Tracking your progress on Instagram is an often-overlooked key element that gives you important data on the state of health of your Instagram business profile. 
How to Introduce Your Business on Instagram

Introducing your business to Instagram is a big moment. With such a massive market waiting for you on the platform, going live on the social media site represents a big step in your growth journey. 
Here is the basic process to follow for successfully introducing your business to Instagram.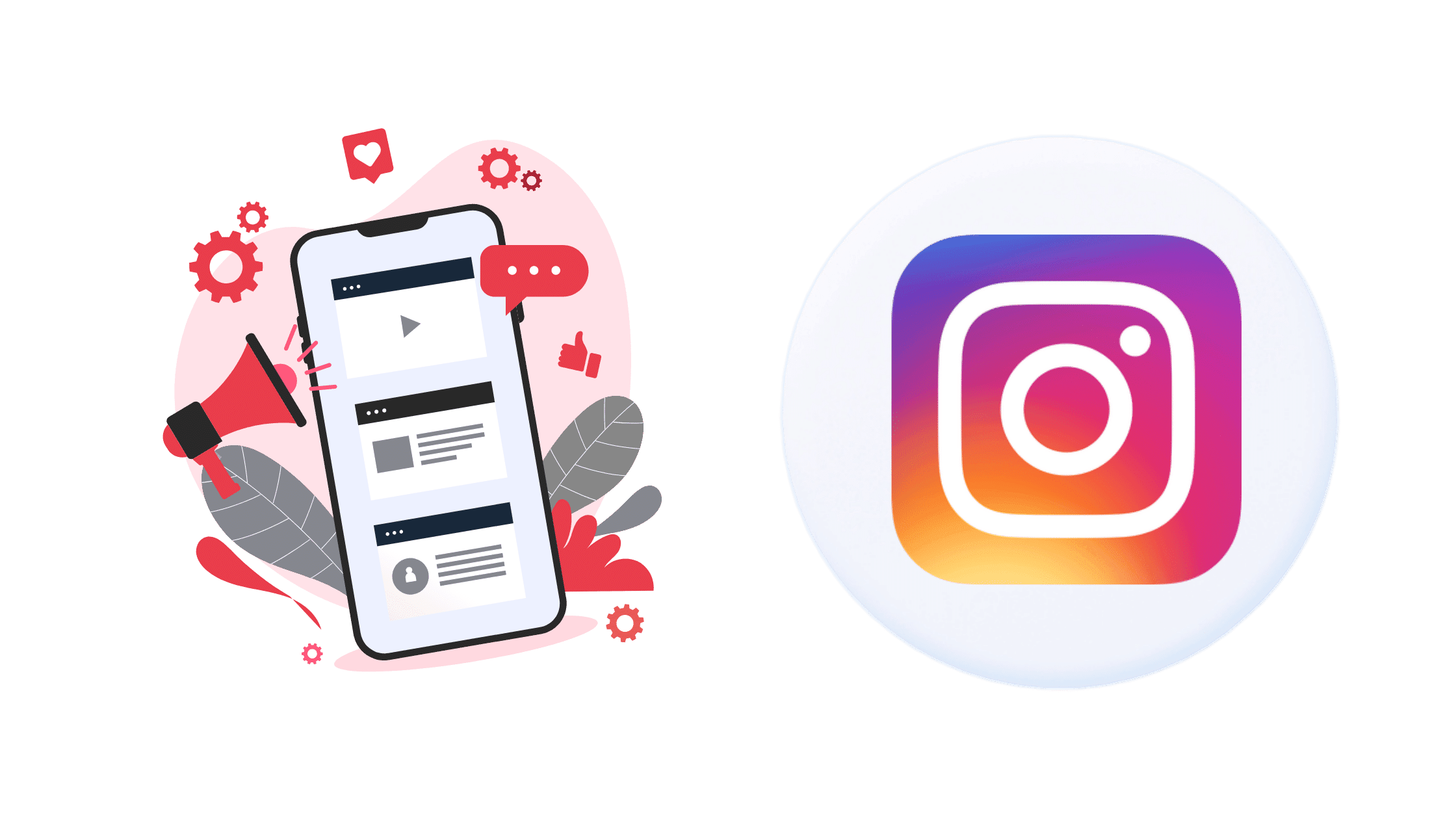 Start by opening an Instagram for Business account. You'll have to register for a regular Instagram account and switch to a professional one. Instagram will ask you to fill in details about your business, including listing the business category it fits into, checking the tools you'll be using, and whether you're a creator or a registered business. 
Finish off the setup by adding your business contact info, linking your Facebook pages, and confirming everything. Once registered, you'll head to the next step of the process. 
2. Build Your Instagram Business Profile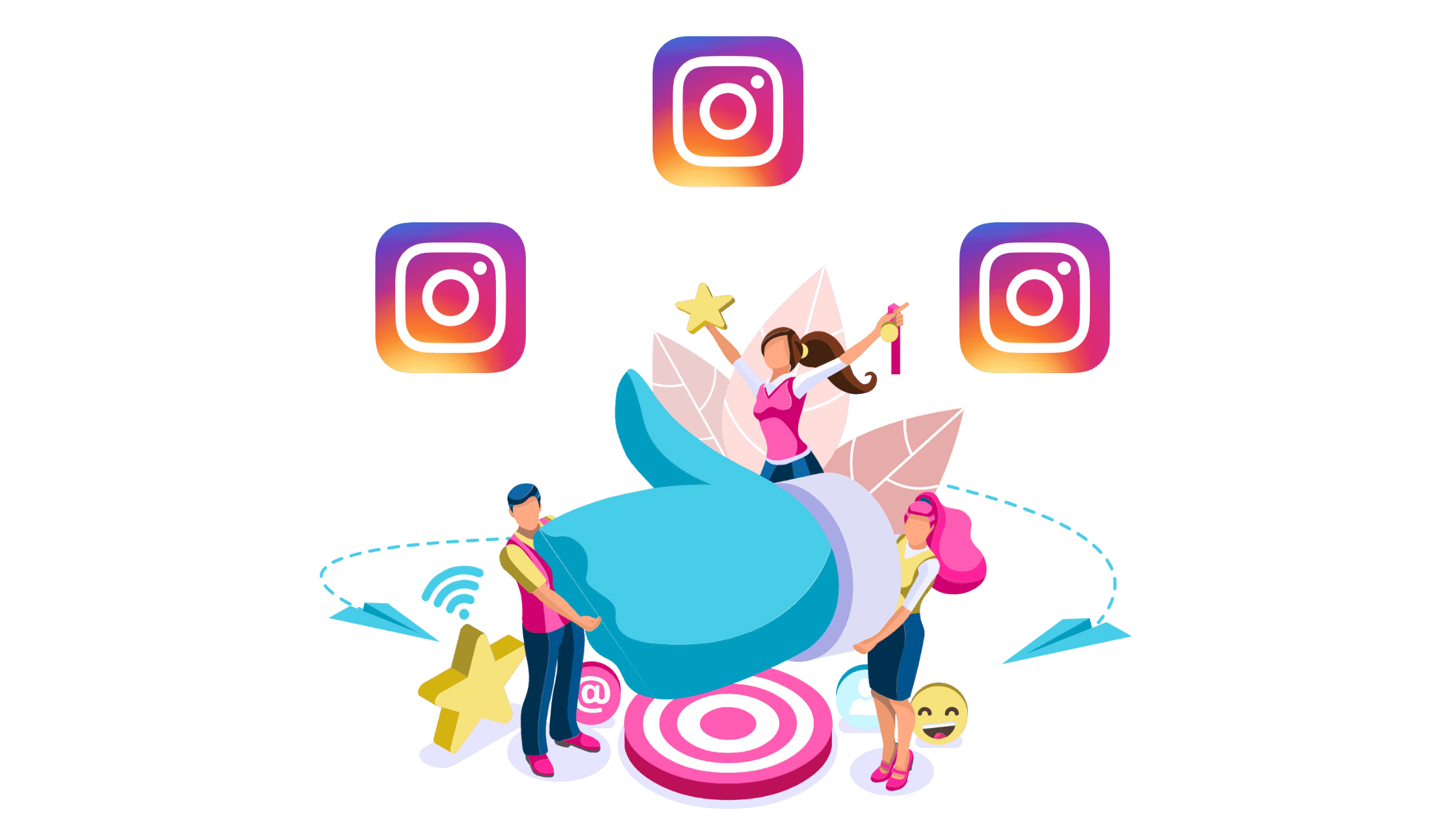 This is a crucial phase for how to introduce your business on Instagram. There are four steps to setting up your professional business profile on Instagram, allowing you to:
Follow and connect with other businesses or creators.
Grow your starting audience by inviting people to follow your business on the platform.
Share your first post by adding some content (completing this step activates your access to your Instagram Insights)
Complete your professional business profile by adding your website URL and any additional information. 
3. Start Posting and Engaging with Your Audience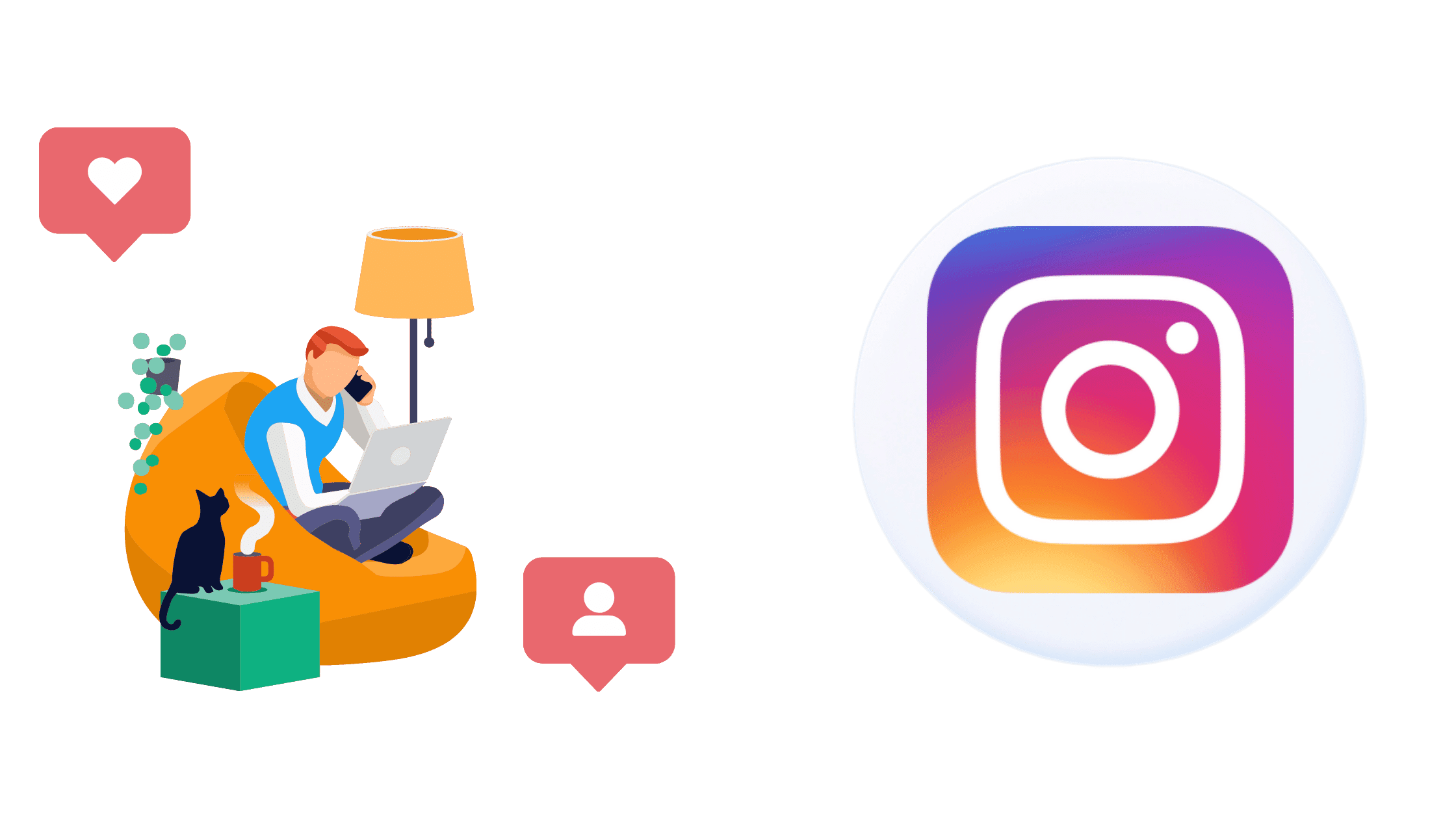 Start posting your business content. You can design and post Reels, stories, and Carousel posts – all designed using helpful tools like Canva. Set up a content calendar that lists your upcoming posts and content. Plan ahead, and stick to your strategy to ensure that your content aligns with your Instagram objectives. Optimize your posts to reach as many people as possible and research the most relevant keywords to use with your hashtags. 
Reach out to influencers and associates, connect with other businesses, like, comment, and share as you begin to promote your brand. Start slowly and gradually scale your activity until you find the optimal post frequency that generates traffic and encourages people to follow you. 
Most businesses commence with one to two posts per week, shifting to as many as five or more, depending on their niche audience, business type, and optimal engagement tactics. Review your Insights data regularly and revise your strategy accordingly.
Answer any questions that people have about your business and actively connect with them on the platform. 
4. Promote Across More Than One Chanel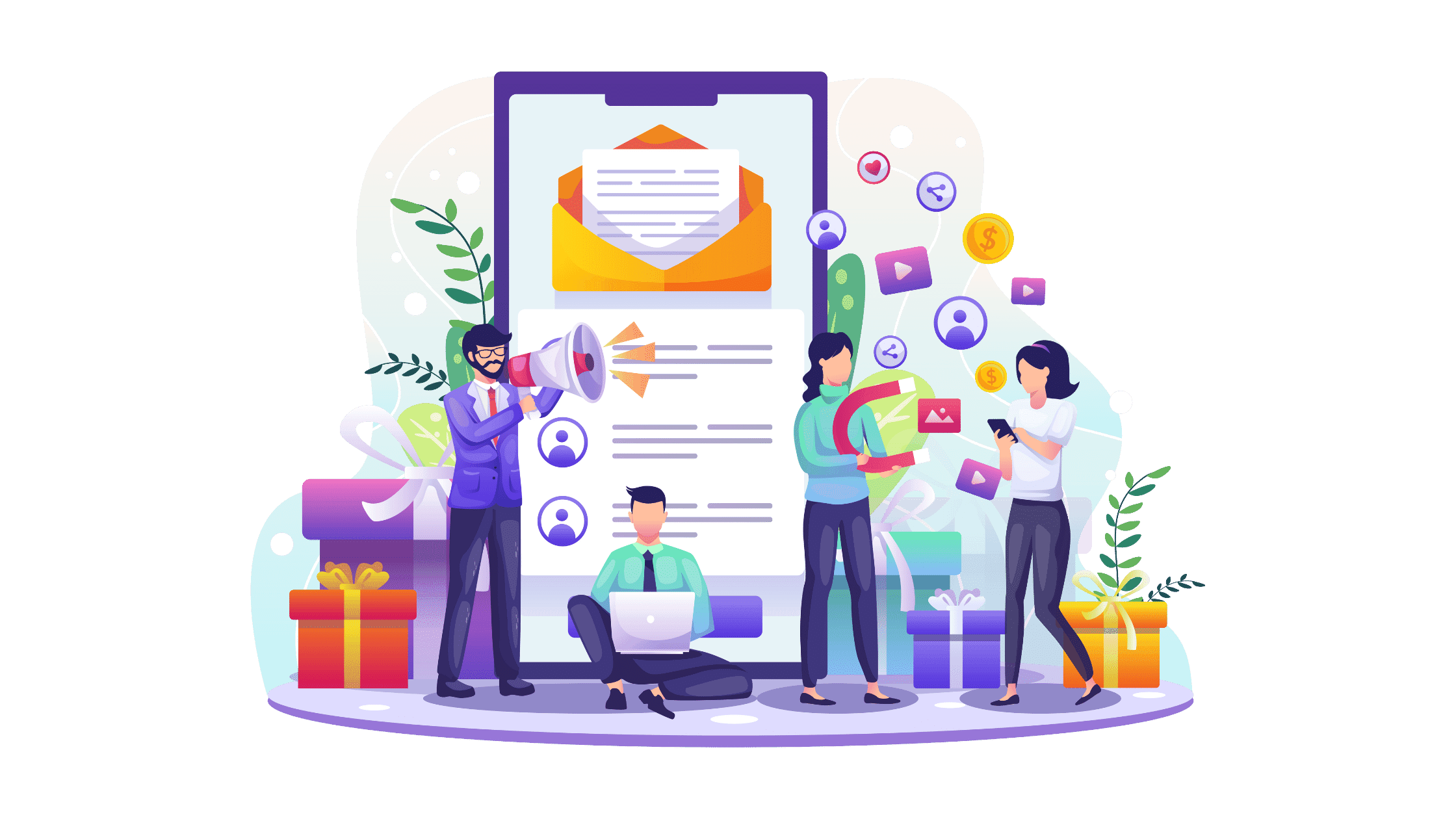 Once you're comfortable with your activity on Instagram, you can start looking at aligning your posts with other social media channels like Facebook, Twitter, and LinkedIn. Whether you already have other business profiles up and running or need to introduce your business to them too, ensure that you're posting across each avenue with content that consistently aligns with your brand. 
It is highly likely that people will see your business across multiple platforms, so make sure that your content strategy is consistent across the board, or you risk confusing your audience and hurting the brand.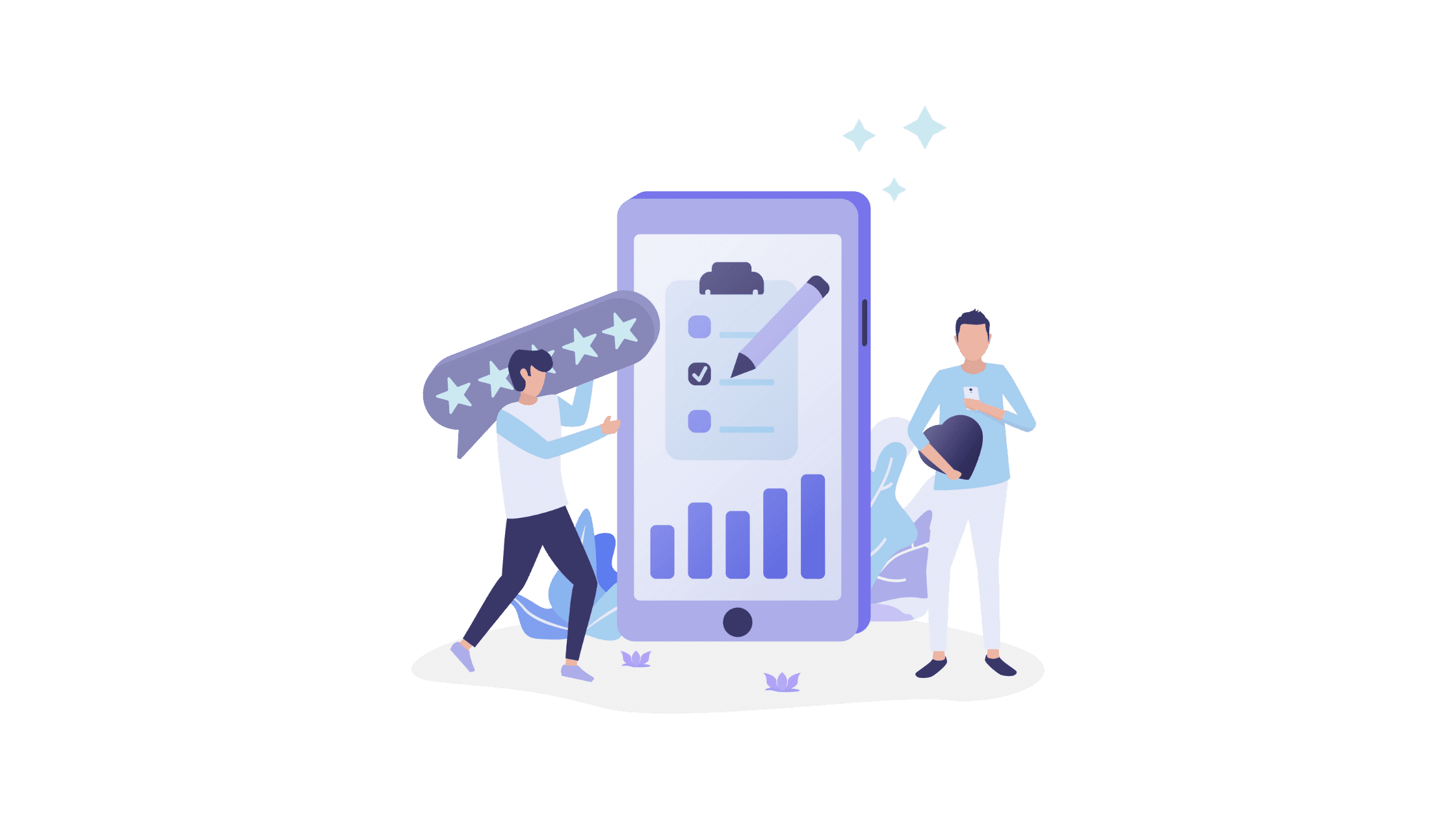 Once you've finished with how to introduce your business on Instagram, the work doesn't stop. Things can change fast on the platform, and if you don't address any issues, challenges, or concerns quickly, you will start to lose followers or sustain reputational damage. 
But Instagram for Business is also a fantastic opportunity to make announcements, launch new offerings, forge partnerships and look for new prospects. Keep tabs on your performance, and don't forget to keep posting high-quality, engaging content. 
Taking a business to Instagram opens the floodgates to a massive market. The platform allows you to create a comprehensive Instagram business profile, promote your offerings creatively, engage with your target market and access an array of tools and features that help you develop your brand image, connect with your customers and even sell.
But entering the Instagram field is tough, and if you're not careful, you could end up hurting your business and struggling to match your brand's identity on the platform. Take care to introduce your business on Instagram using the tools and tactics that elevate your business while speaking to your target audience.