How to Make Money with a 3D Printer
Disclosure: Some of the links below are affiliate links, meaning that at no additional cost to you, I will receive a commission if you click through and make a purchase. Read our full affiliate disclosure here.
When 3D printers took the world by storm back in the early 2010s, nobody anticipated how versatile and useful these machines would become. Once 3D printers became commercially available, people started putting them to work in design agencies, at workshops, and on factory floors ever since. Now, with a global 3D printing industry tipped to hit nearly $17 billion by the end of 2022 and with over 2 million 3D printing units sold every year, how to make money with a 3D printer has never been easier. 
3D printing gives you the power to create, sculpt, conceive and design pretty much anything. While watching something come to life from raw materials is fun, it can also make you money. The average entry-level 3D printer will set you back around $300 to $500, while higher-spec units come with a price tag upwards of $1500. That's a small price to pay for primary equipment capable of generating you a healthy income from a 3D printer – if you know how. 
In this article, we'll look at how 3D printing has evolved into a profitable venture for many and explore how making money with your 3D printer presents a lucrative business opportunity.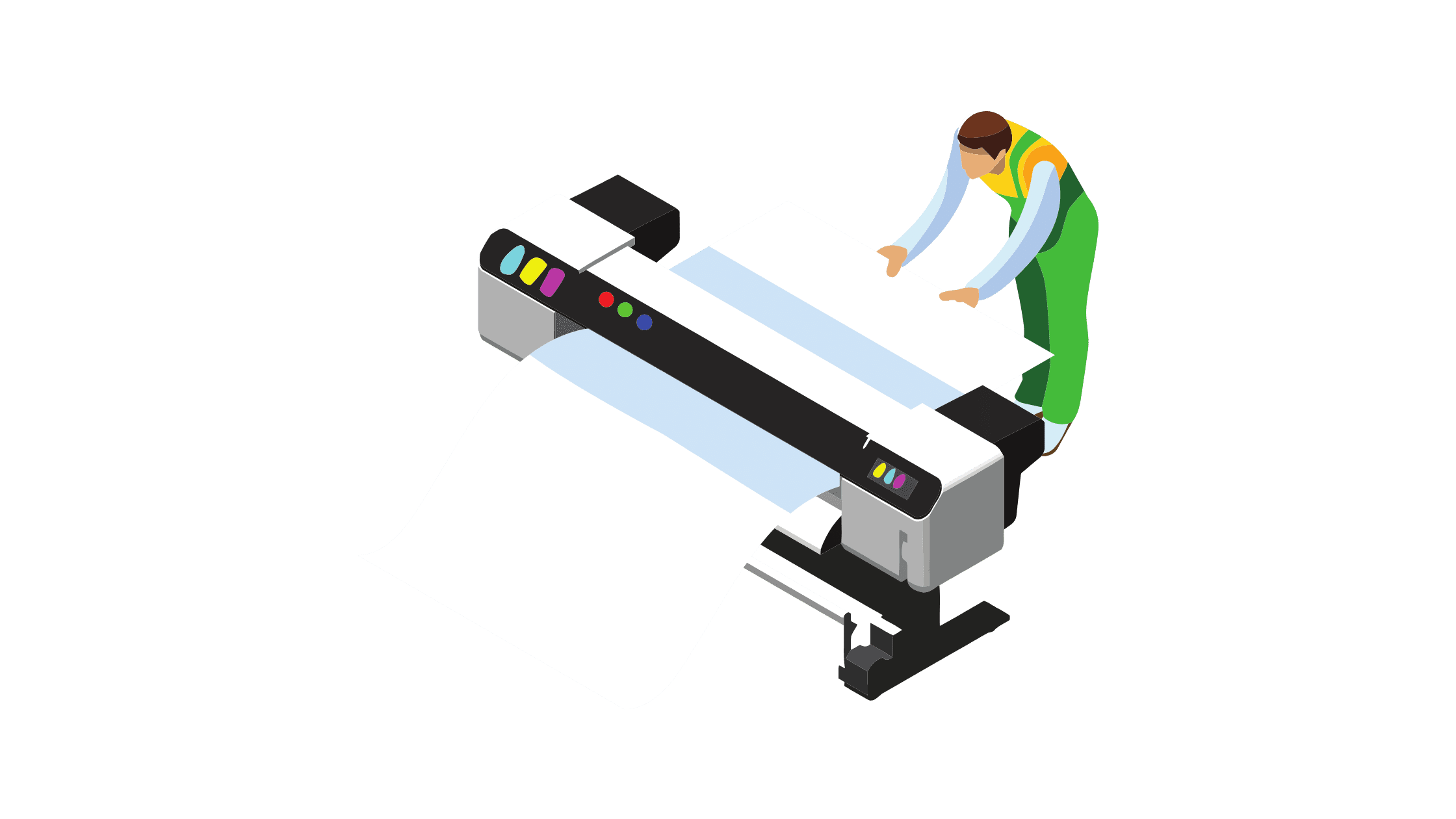 The 3D printing business involves a process called additive manufacturing. The printing equipment essentially uses a CAD, or computer-aided design, to combine various materials and shape them into solid, three-dimensional objects. 3D printers are extremely precise, and users can create almost anything imaginable with them.  
The Basics
Most 3D printers function on the same basic principle as an inkjet printer. But instead of using ink layered onto a sheet of paper, most 3D printers take materials like nylon plastic, heat them until they become molten, and then layer or sculpt them into a three-dimensional shape. Other printing methods include directing lasers into liquid resins to cure and harden the liquid into a form or using beams to melt powdered plastics into solid, bonded structures.
The user creates a 3D design on a computer which includes precise measurements, angles, dimensions, and material requirements. The CAD is then fed to the 3D printer, which analyses the design and begins to formulate a procedure for recreating it. 
What You Can Create with a 3D Printer
3D printers are known for their ability to create absolutely anything. From a basic shape to intricately detailed artwork, engineering parts, and even replicas of human organs! All you need is a printer and a design, and you're good to go. 
3D printing is evolving fast, and people are coming up with new and exciting designs every year. You can use durable plastics that remain soft and flexible once they've cooled and dried or hard, rigid types that won't crack or easily break. Toys, components, jewelry, and even food are within the 3D printer range. 
The Future of 3D Printing
3D printing has been called the future of manufacturing and offers an incredible range of opportunities to all industrial sectors, including medicine, engineering, education, construction, and aerospace – to name but a few. 
Most 3D printers are limited by their physical dimensions, unable to print anything much bigger than themselves. Things are changing, though, with 3D printers getting faster and better at printing parts of a whole design and capable of using materials beyond plastics. 
Types of 3D Printing and Materials
There are many different models and 3D printer designs, each boasting various strengths or capable of using different materials. Let's look at a couple of the more common techniques and methods. 
Fused Deposition Modeling (FDM) Printers
FDM printers are the most widely used 3D printers around. These printers heat plastic material by melting a block of the polymer and feeding it through a nozzle onto a surface. The printer sees the design as a series of 2D "layers" that will be progressively added on top of each other, level by level. As each layer of material is laid down, the object begins to take shape from the ground up. The printer knows, from the CAD, which areas to leave open inside the object and when to add or withhold materials. Layers are then merged either by glue or by using ultraviolet light to bond them together.
Stereolithography (SLA) Printers
These are the original 3D printers and are still very popular. SLA printers direct a laser beam into a liquid polymer resin. This liquid is photosensitive, reacting to the light from the laser by 'curing' or converting it into hardened plastic. The process – called 'photopolymerization' – produces highly accurate end products with a smooth finish and SLA resins offer a wide range of plastic properties.
Selective Laser Sintering (SLS) Printers
SLS printers use 'sintering', where lasers heat powdered nylon material close to its melting point, causing tiny particles to bond into a solid shape. SLS printers can create exact geometric shapes, and some are capable of using metallic materials.
Other 3D printing methods include PolyJet and MultiJet Fusion (MJF) printing.
How to Make Money with a 3D Printer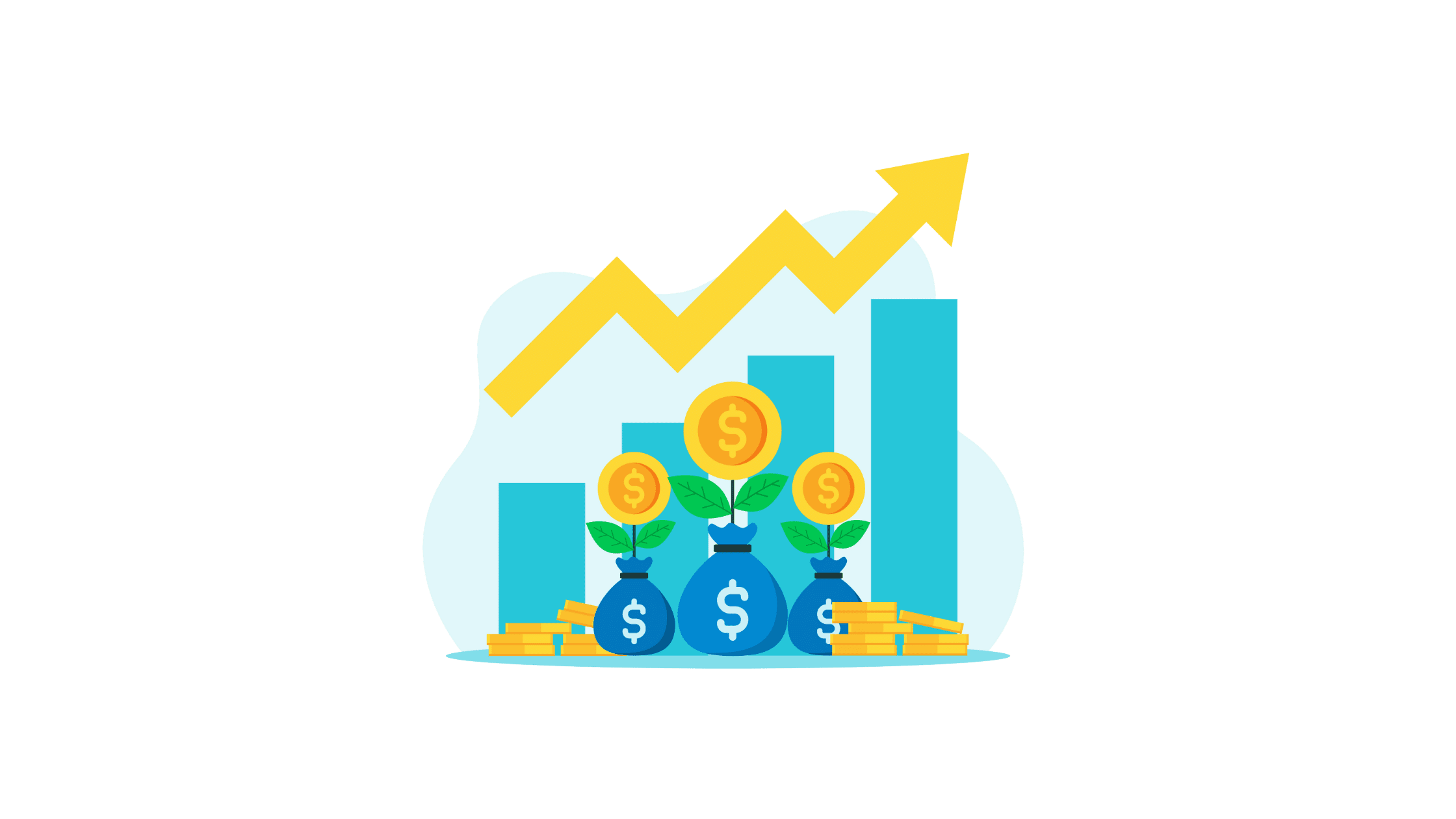 Whether you're using an entry-level printer or a high-powered industrial one, there are many ways to make money with a 3D printer. All you need is the right equipment and resources to get to work. Here are just some of the more popular ways for how to make money with a 3D printer.
1. Start a Local 3D Printing Business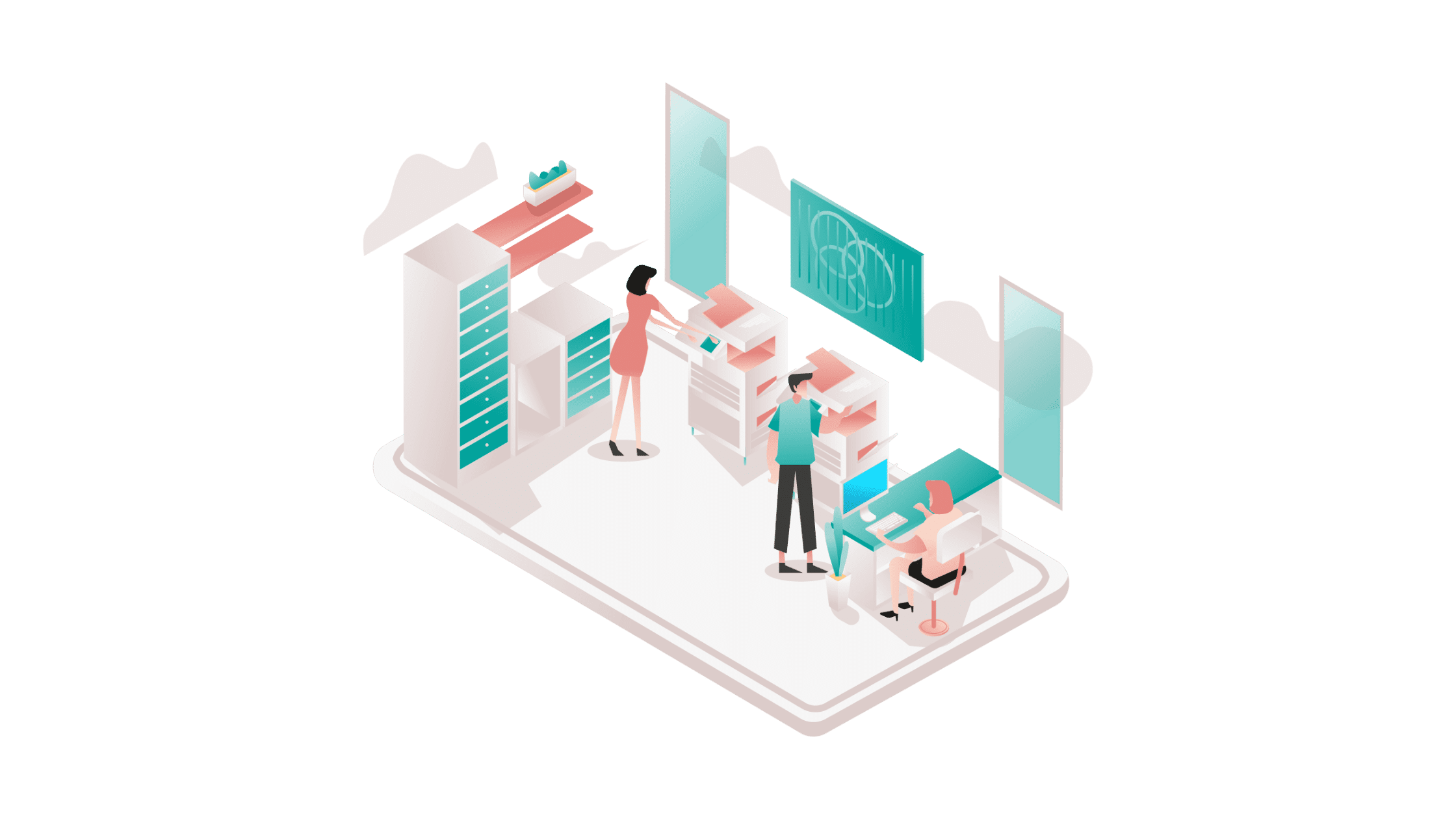 Google "3D printing near me" and see how many local results come up. Not many? Great, the market is primed for you. While 3D local printing services are increasing, they're still way behind traditional printing shops and outlets in terms of volume.
Starting a local 3D printing business is a great way to earn money with a 3D printer, especially if you have a little business talent. You don't even need to find a shop space to run your small business enterprise – you can do all your printing from home.  All you need is a 3D printer, a website, and to do a little marketing to get your 3D printing business off the ground. Research the market, find your niche, and learn about which 3D-printed products are in demand. 
Reach out to other local businesses too. Engage with them to find out if they require components, tools, or anything you can fabricate for them using your 3D printer. Schools, public departments, and even local factories could no doubt use your products – especially if they're keen to support local. 
How to do it: Research the market to spot any opportunities, and consider opening up a small store to run your business if you want to take things out of the house. 
Marketing: Use Canva to design and print flyers and other marketing materials to let people know about your business, offer launch specials, and find ways to demonstrate what you can do. 
Cost: If opening up a store, you'll need to find funds to do so before earning an income from a 3D printer. Consider bank loan options or kick off a crowdfunding initiative. 
2. Rent Out Your 3D Printer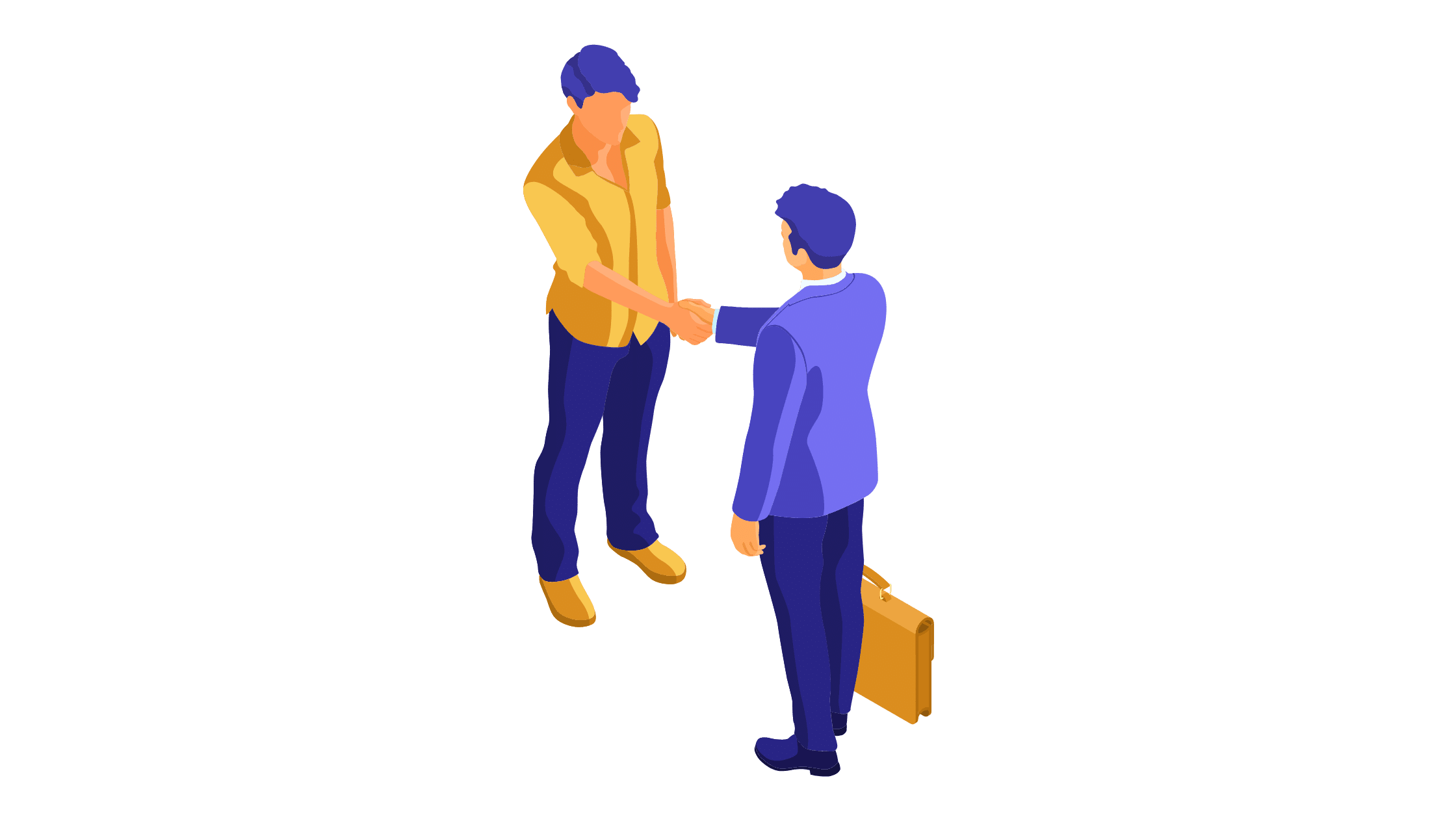 If your 3D printer is sitting at home gathering dust, why not consider renting it out? While you may be reluctant to hire out your equipment to strangers, most people looking to pay for the use of someone else's 3D printer are unlikely to damage it. 
To be safe, though, consider taking out insurance on your machinery and inform the client of your terms and conditions relating to its use, who will need to supply the printing materials, and what purposes they're permitted to use it for. 
Renting out your 3D printer opens the door to offering it to clients for long-term rental contracts, potentially netting you good, stable revenue over longer periods. Plus, you can offer additional paid services like setting the printer up or helping with installing and running the CAD software. 
How to do it: Ensure your printer is in working order and fully serviced. Think about the type of printer you have and create content explaining its capabilities and your rental fees.  
Marketing: Use photos and video to showcase your printer and hit up social media to offer your rental services and engage with prospective clients.   
Cost: Not much. Aside from insurance (which you can factor into your rental fees) and maintenance expenses, renting out your 3D printer can be profitable.  
3. Sell 3D-Printed Items on eCommerce Platforms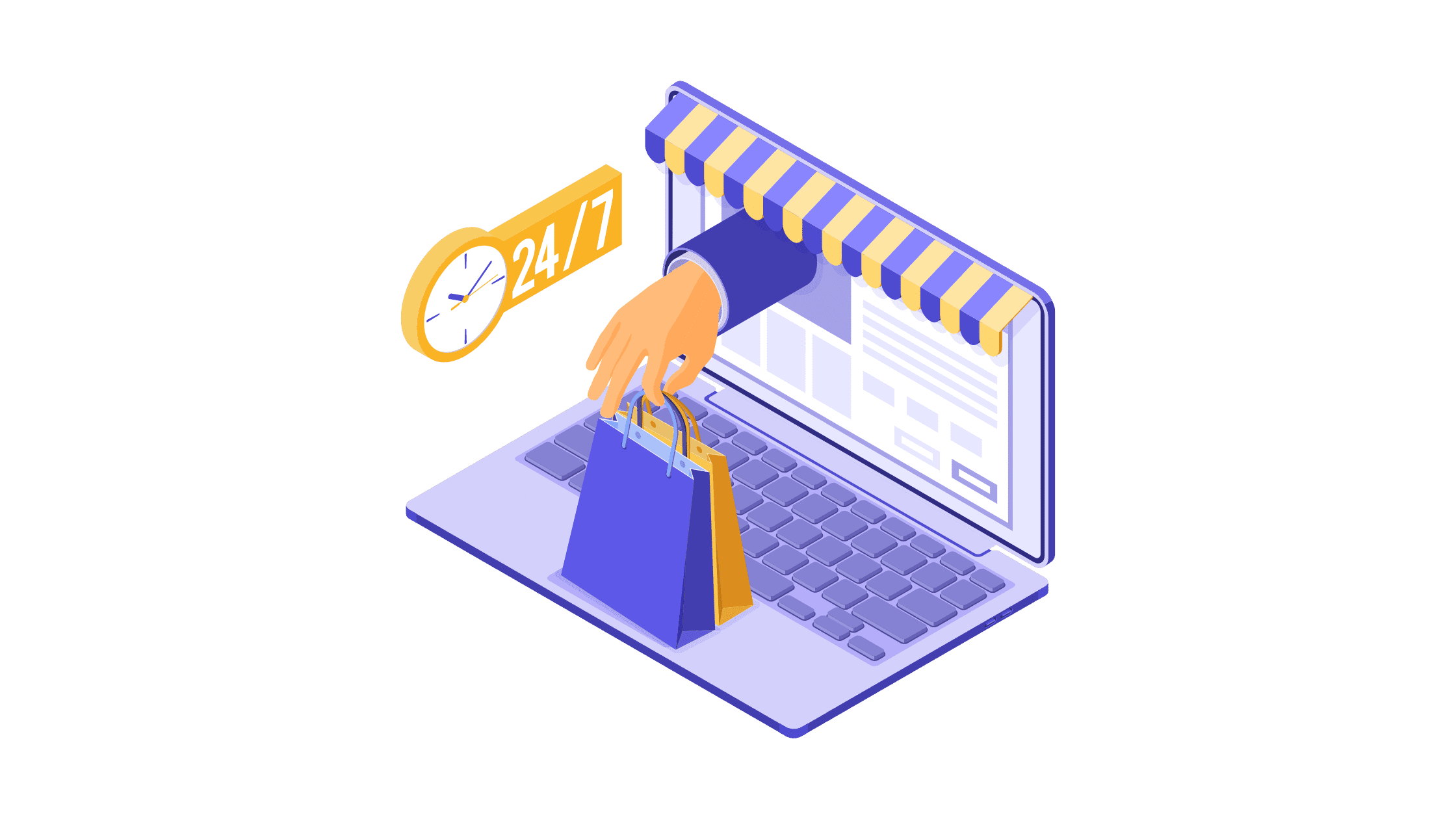 eCommerce platforms are the perfect place to monetize your 3D printer. They give you everything you need to open an online store, including a place to build a stunning website, and the market is already full of buyers shopping on the platforms for whatever you're printing. Here are some of the best platforms to sell 3D-printed items on:
BigCommerce – is the Walmart of eCommerce, boasting a massive market for your products and one of the best eCommerce platforms for generating income from a 3D printer.
Etsy – is focused on selling handmade items and craft supplies like jewelry, toys, and décor items. Perfect for 3D prints.
Shopify – offers an amazing, flexible space to sell your products. 
You can print and sell anything on these eCommerce platforms. Most of them handle shipping, and the opportunities for growing and scaling your 3D printing business are endless. 
How to do it: Simply sign up, create your website, set up your payment options, and start selling! eCommerce platforms are among the fastest and easiest ways to figure out how to make money with a 3D printer.
Marketing: Promotion is already taken care of. While you can still market your goods beyond the platforms, eCommerce sites do most of it for you. 
Cost: Prices and commissions work differently per platform. Some charge a subscription fee to sell on them, while others take a percentage of your sales.
4. Offer On-Demand 3D Printing Services on Gig Platforms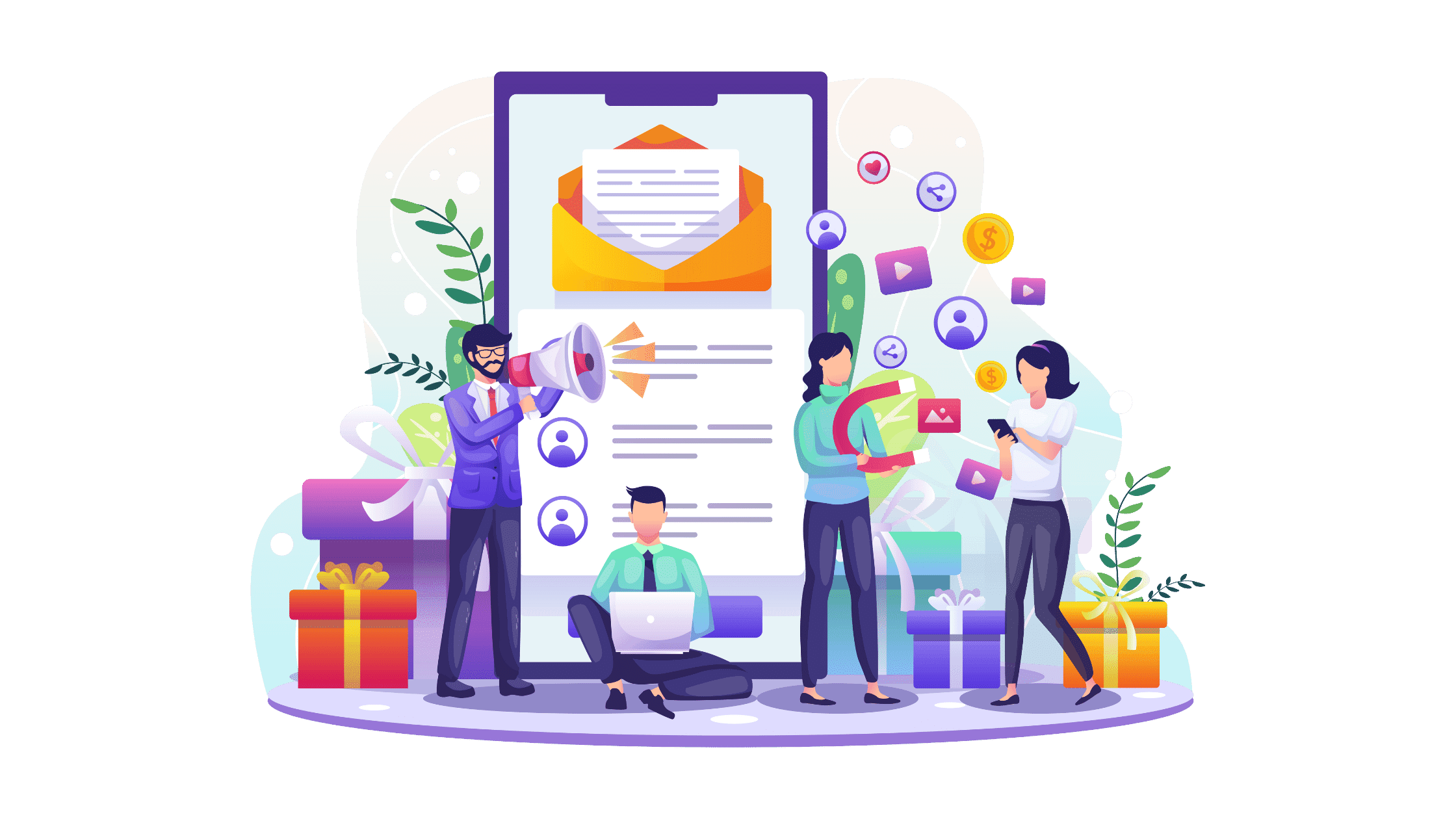 If you haven't heard of the Gig and Passion economies yet, you're missing out. Gig platforms like Fiverr allow freelancers to sell their services (including 3D printing) to buyers who can search for them and order on demand, while others like Upwork let you find clients in need of 3D printing services and to bid on their job offers. 
Gig platforms allow you to provide a wide variety of service options and you get to choose which 3D printing jobs you want to take and how much to charge for them. Most gig platforms integrate with social media sites, allowing you to advertise your offerings, and you can keep adding or removing gig jobs at leisure.  
How to do it: Like signing up to an eCommerce site, registering on a gig platform is quick, easy, and free. You may need to provide evidence of previous work and will likely have to engage with clients regarding their on-demand needs. 
Marketing: While the market already exists on these platforms, SEO-enhanced gig seller profiles and external social media marketing are always excellent ideas.  
Cost: Gig platforms take a cut of your sales (usually in the 20% range). While that is quite a big chunk of your revenue, these digital marketplaces offer you more control over your work and better direct access to customers. 
5. Sell 3D Printing Templates & Designs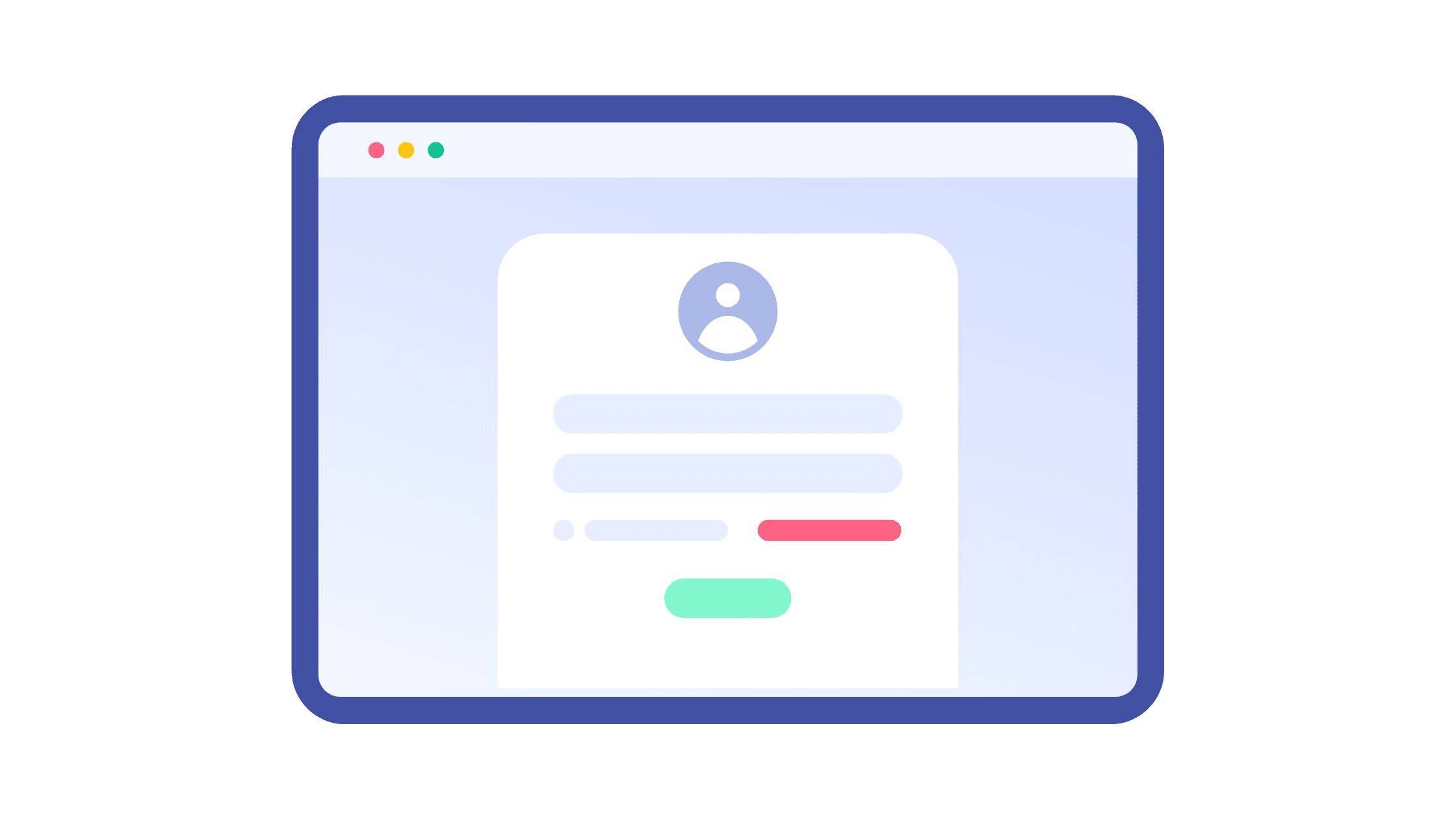 Many 3D printer operators are talented creators who program their CADs themselves. Instead of using a high-quality design just once, why not think about re-purposing it to make you some extra money? Or you can kickstart a career dedicated to designing.
Gumroad is an eCommerce platform that specializes in offering digital products to a growing market. Selling 3D printing templates and designs to 3D printer users is a lucrative 3D printing business idea, and platforms like Gumroad are making selling them more accessible and profitable.
How to do it: Make sure you've got a good CAD library of original templates and designs that people will likely want to pay for. Aside from platforms like Gumroad, there are many other digital marketplaces where you can take your creations.
Marketing: Creating and posting engaging blog content around your design ideas and skills is a great way to market your services. The more authority and experience you have, the better.
Cost: Once you've invested in your CAD software and mastered it, selling 3D printing templates and designs is affordable and sometimes even free. More profit for you!
6. Offer 3D Printing Online Courses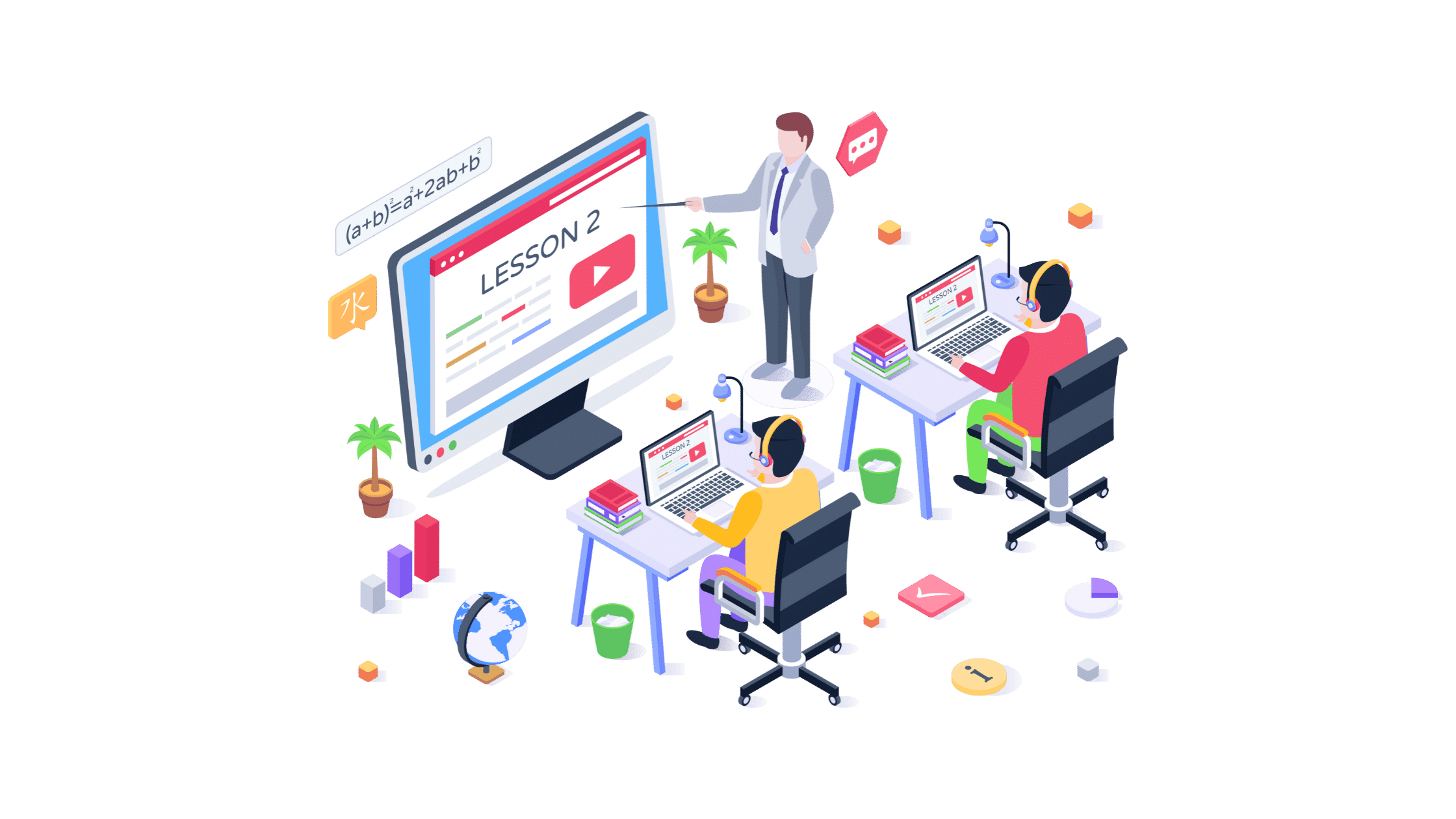 While your printer is hard at work, you can always monetize your skill and experience by teaching others about your craft. As more and more people get their hands on 3D printers, demand for content related to upskilling people on them is growing. 
You can open a YouTube channel and post videos teaching people about how to use a 3D printer or create custom online courses and post them using tools like Skillshare or Teachable. These online course builders help you to craft high-quality digital courses that people are happy to pay for. 
How to do it: You'll need to create engaging course content first. Try to find a unique angle and be as comprehensive as possible. Sign up for a course creator platform and see for yourself how easy it is to create one!
Marketing: Online courses are great passive income opportunities that essentially sell themselves. Platforms handle most of the marketing, but a little blogging and social media marketing won't hurt. 
Cost: Depending on the depth and scope of your courses, your biggest cost will likely be time. 
3D printers are incredibly versatile pieces of technology that represent the beginnings of a new era in manufacturing. Already, people are talking about the exciting applications they have in medicine, aerospace, and engineering, and many organizations are investing in their own 3D printing technology. 
Creating an income from a 3D printer is a great opportunity for a self-sustaining business which can be scaled into a long-term prospect. Now is the perfect time to put your 3D printer to work as a revenue-generating tool which can be leveraged as a passive income revenue stream.
If you're looking to start a 3D printing business, or use yours as a lucrative side hustle. Either way, how to make money with a 3D printer is getting easier and more profitable. So what are you waiting for? Get printing!