Best Affiliate Programs for Beauty Bloggers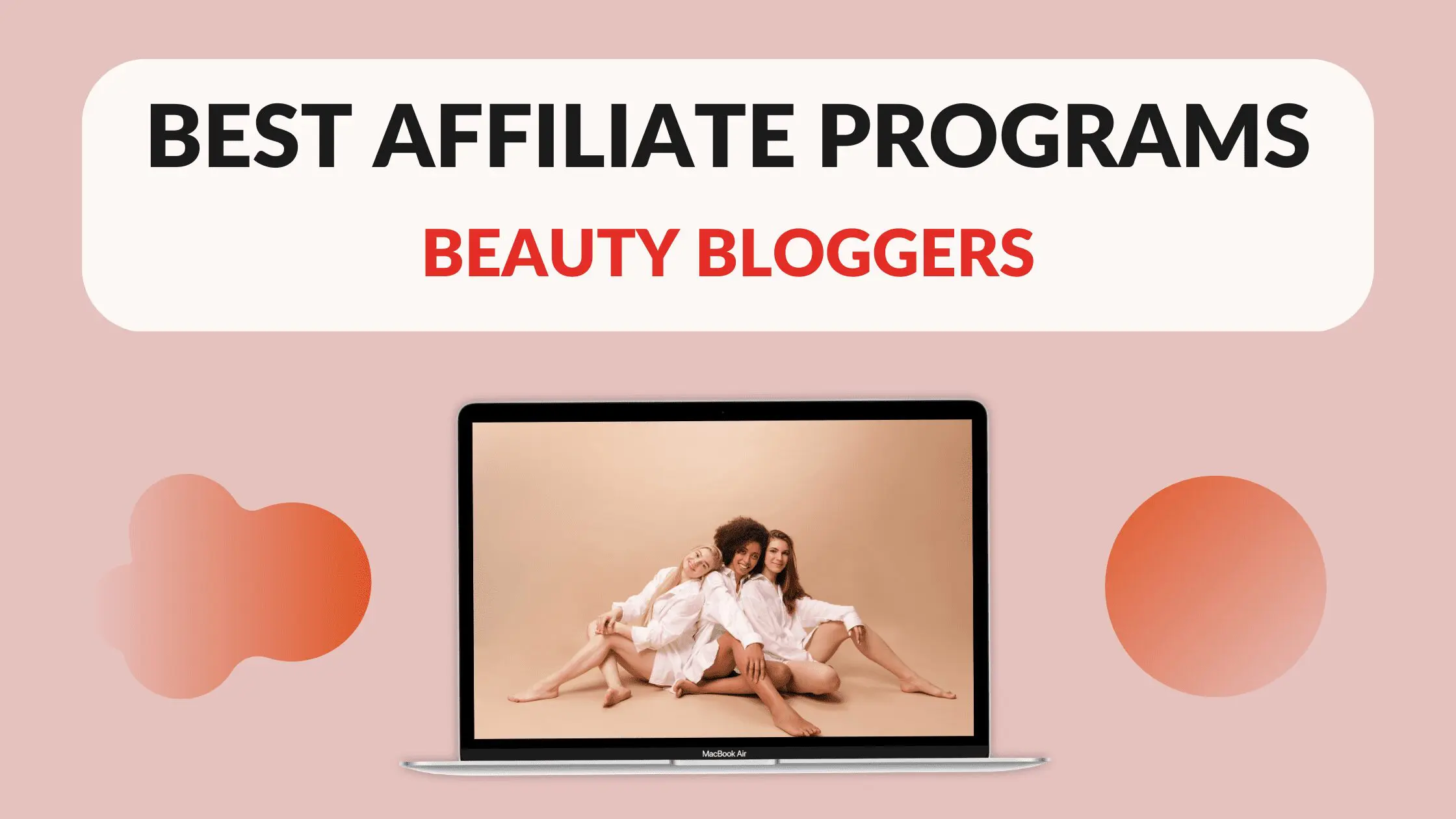 Disclosure: Some of the links below are affiliate links, meaning that at no additional cost to you, I will receive a commission if you click through and make a purchase. Read our full affiliate disclosure here.
If you're a beauty blogger, then affiliate marketing can be a great way to earn a little bit of passive income.
Especially in the beauty realm — which accounts for a large proportion of blogs on the internet — you'll want to make sure that you align yourself with the right affiliate programs for you and your blog!
This article will outline:
The key features of specific beauty-related affiliate programs

The best benefits for different beauty brands

Who each beauty affiliate program is specifically targeted for

Practical details such as commission rates and cookie durations.
Let's get started! 
Best Affiliate Programs for Beauty Bloggers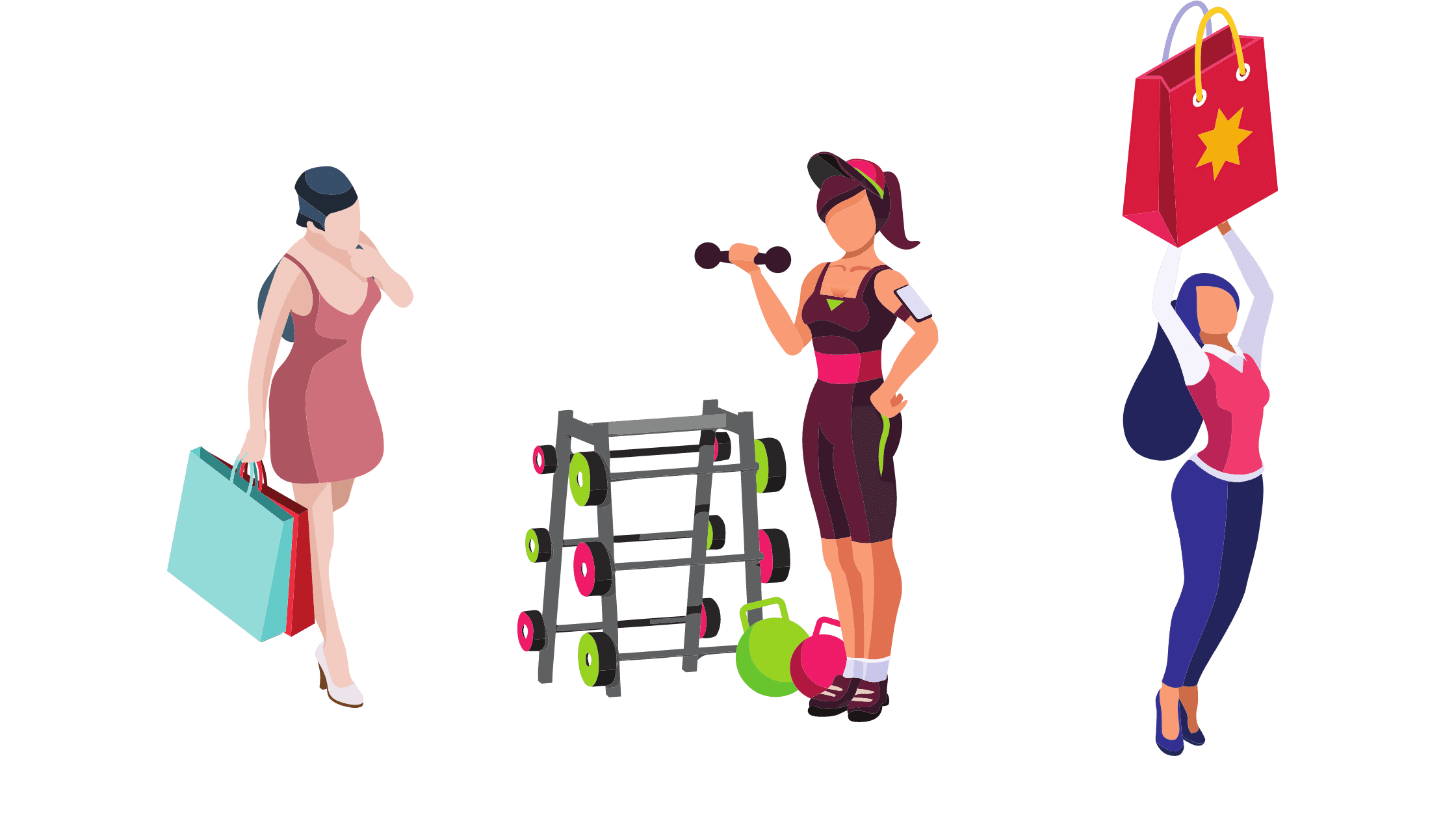 There are so many affiliate programs out there, it can be hard to decide which one is the best fit for your website. 
Like all business tools they have their pros and cons, as each is designed with a specific purpose in mind. Not all will fit your needs, or even the needs of beauty blogs in general!
The individual benefits (and potential disadvantages) of some of the best affiliate programs for beauty bloggers are detailed below: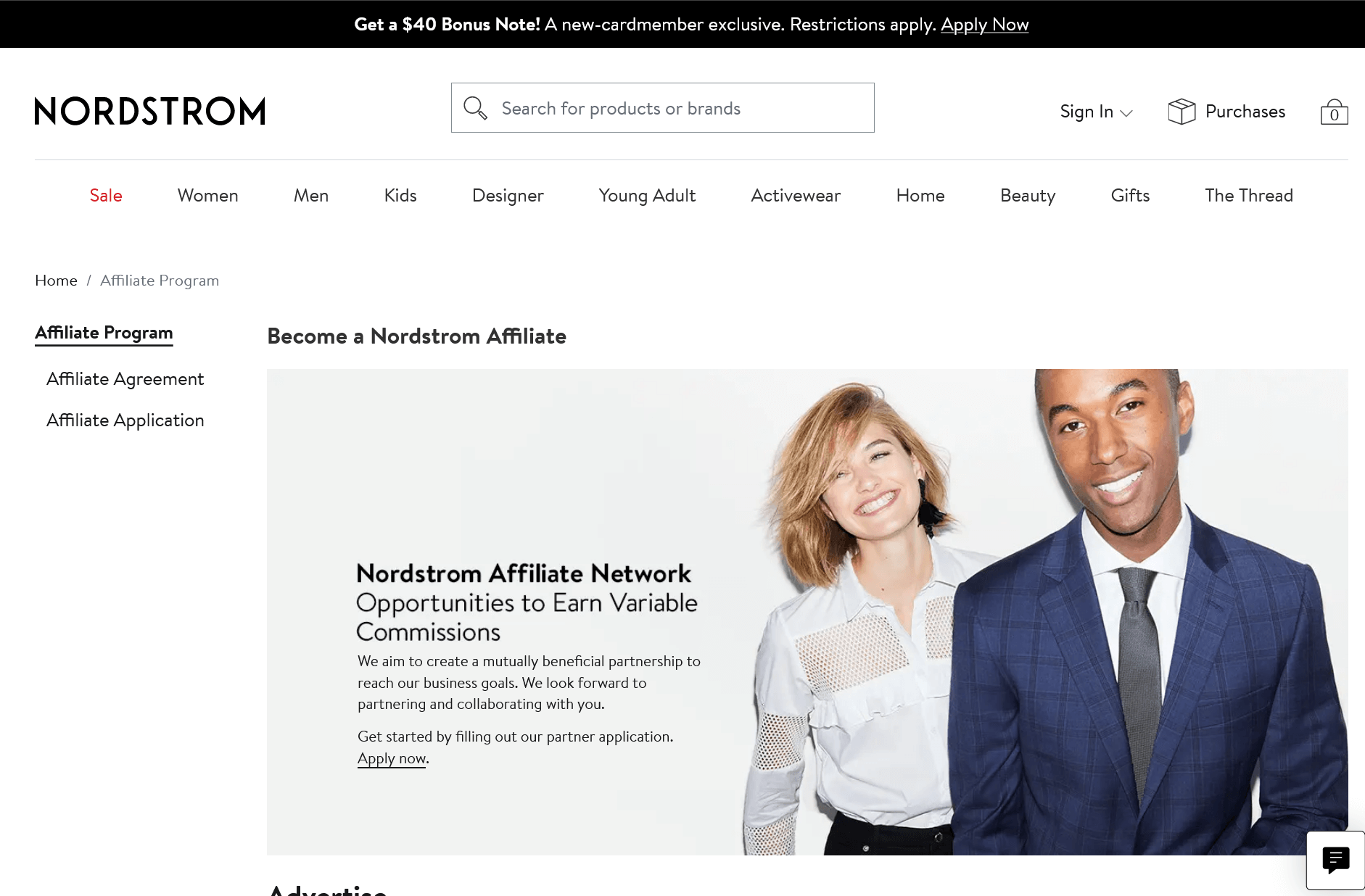 Nordstrom is a well-known U.S. department store whose clientele tends to be more luxury-brand shoppers. 
If you have a blog that focuses more on high-end brands, then their affiliate program (from Rakuten) could be a good fit for you!
As an affiliate, you'll have access to affiliate links through which you'll receive a monthly commission on all sales referrals.
Bear in mind that in order to become a Nordstrom affiliate, you do need to be a current client. You also need to have an already well-established personal marketing platform, such as a beauty blog.
However, there are a range of perks that become available once you're approved into the Nordstrom affiliate program. 
In addition to providing advertising support (mostly as marketing banners for their product ranges), they also have promotional benefits and add-ons. This includes free personal stylists and alterations services. Their rewards system is very well-regarded, too!
The commission rate can be up to 11% per sale, though it has a pretty short cookie duration of only 12 hours.
Despite this, as luxury items can be pretty expensive, you could still be earning a pretty decent commission even if total sales are on the lower side!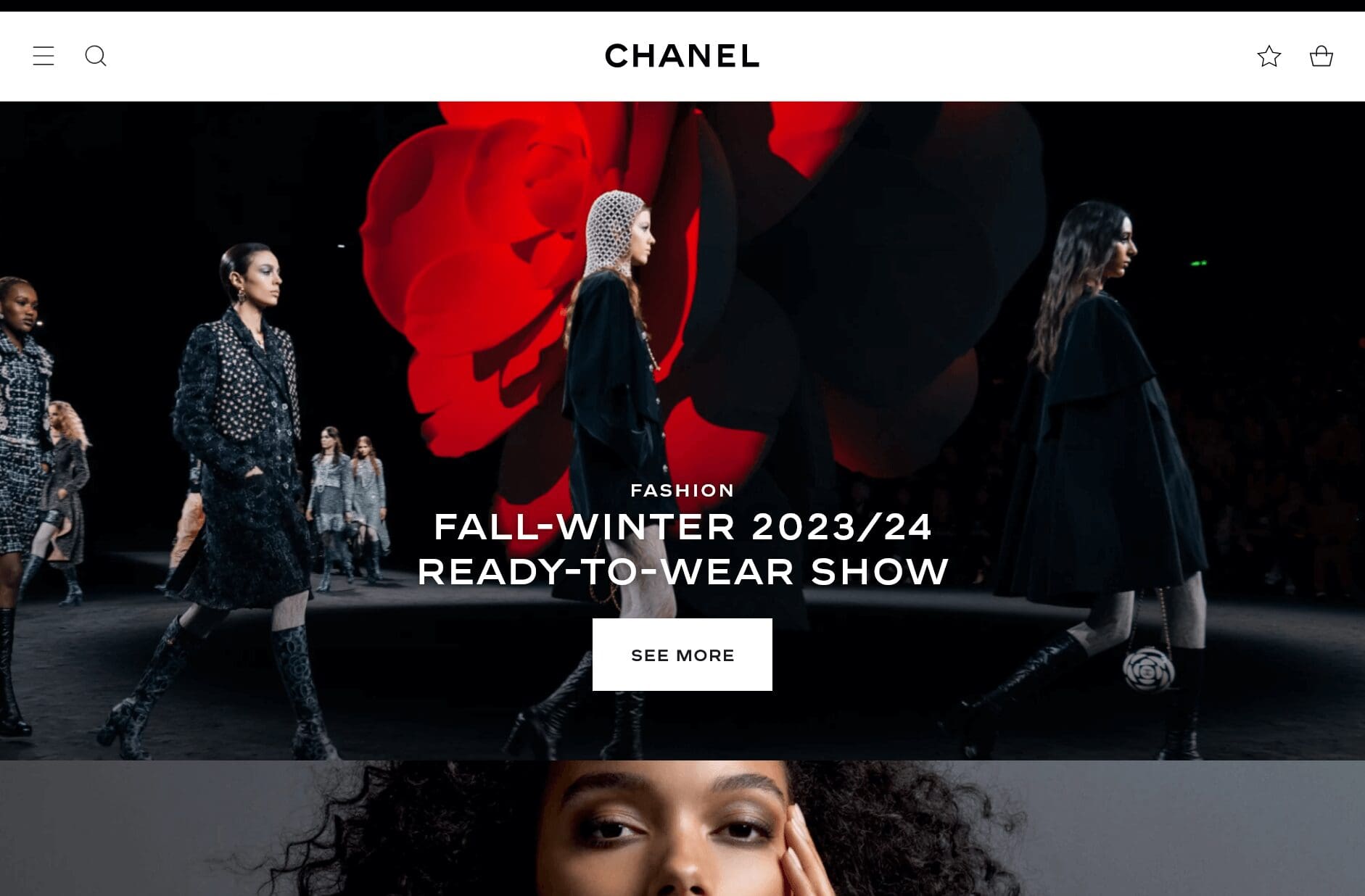 Chanel is a beauty brand we all recognize, having been around since 1910. But did you know that you can become an affiliate marketer for Chanel?
If you have a beauty blog that focuses on luxury and high-end U.S. products, then this could be the right program for you! 
Chanel's ideal customer (and, by association, affiliate marketer) is someone familiar with luxury goods and who appreciates expensive taste.
Ooh-la-la!
The affiliate program is pretty decent, too, especially considering how expensive Chanel products can be. You'll be provided with both text links and banners as an affiliate.
If you're accepted into the program (and they're pretty strict with their affiliates), you'll earn a 10% commission when someone purchases based on your links or banners (sign up exclusively through Sovrn), with an average order of about $70.
Payouts for affiliates are made monthly. Unfortunately, they don't publicly advertise their cookie window, so you'll just have to apply and see if you get accepted!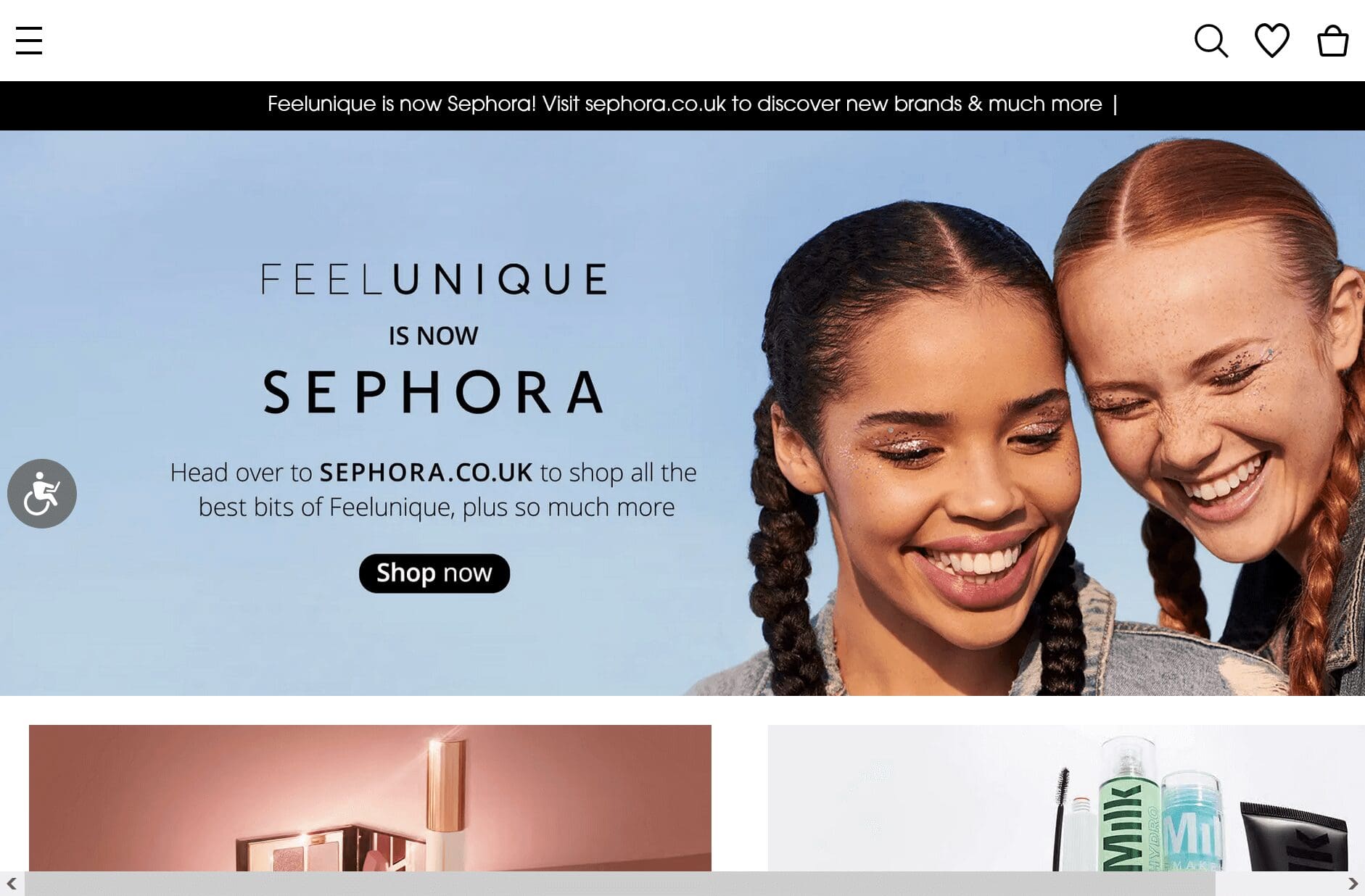 Feelunique is a European-based beauty store, recently acquired by Sephora, which provides all sorts of different beauty brands and products — over 35,000, in fact! 
If you have a blog that focuses on consumer-conscious beauty products and the wellness field, then this affiliate program could be ideal!
As a "socially connected" retailer, Feelunique's work goes beyond just sales. For instance, they partner with Toiletries Amnesty to donate beauty products to those in need.
If your blogging audience wants access to products that can give back to the greater community and help better the world, this is an ideal affiliate program to get in on.
Depending on where you're based in the world, there are a couple of different platforms Feelunique uses.
For the UK and Europe, their affiliate program is offered through AWIN. If you're in these regions, you'll be able to earn a commission of up to 9% and take advantage of a 30-day cookie window.
For the rest of the world, sign-ups are through Sovrn, with a slightly-lower commission rate of 6.28% (no cookie window duration advertised).
While both of these commission rates are a little below average, if being part of a network that actively works for good is important to you – it could still be worth it!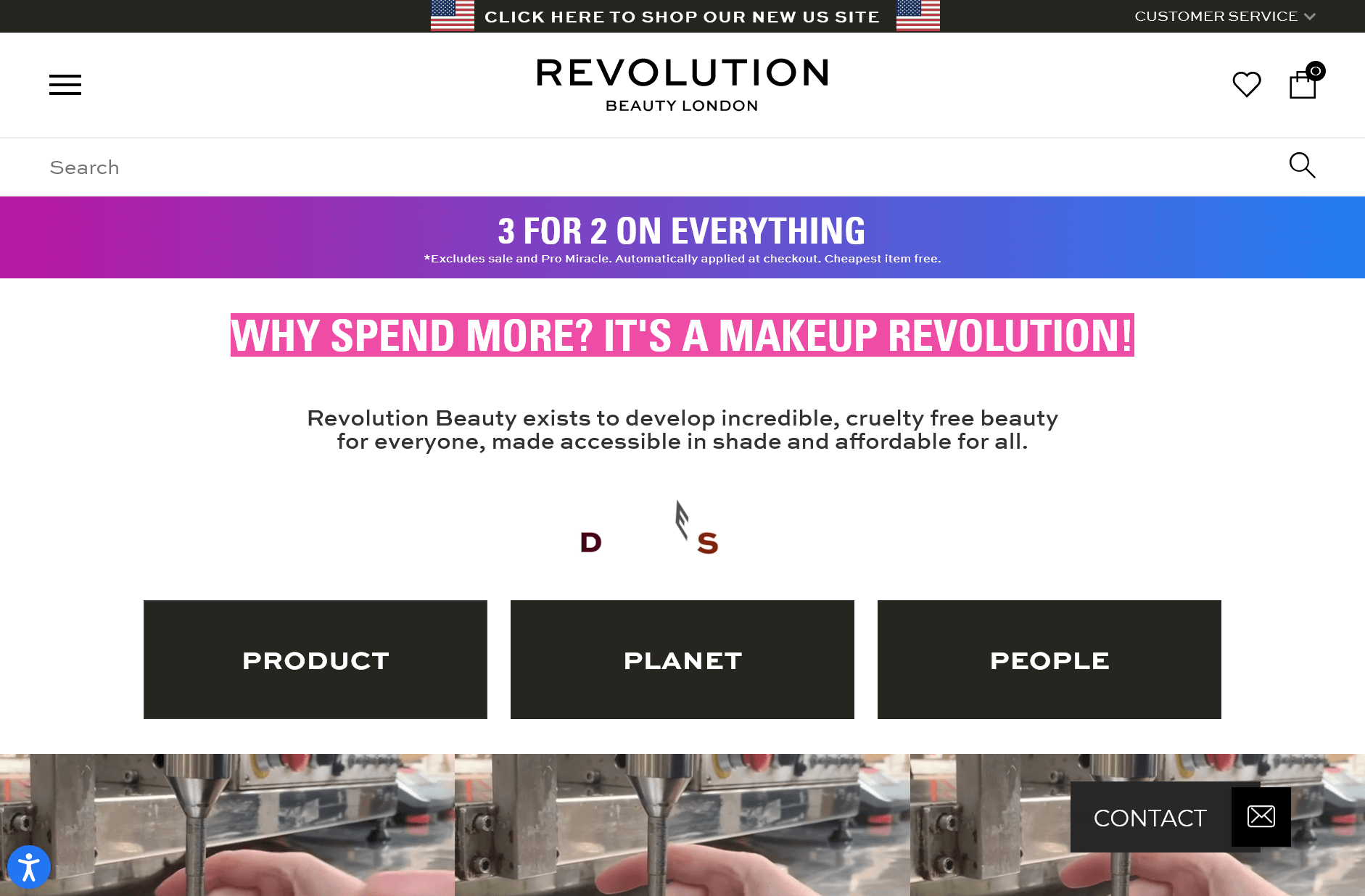 Another socially conscious brand, Revolution Beauty markets itself on the principle of clean, cruelty-free products. Their shops and site are styled based on these ideas as well. 
Revolution Beauty means it when they use the word "revolution"! 
Their affiliate program fits into an increasingly globally aware and "revolutionized" market. Their ethical makeup and beauty niche is certified by PETA and is 76% vegan. 
People who buy their products want their purchases to matter more than just money spent. 
Revolution Beauty commissions are at up to 5% for standard commissions through Commission Factory for Australian-based affiliates. 
AWIN, for the UK and Europe, has a 4% rate for new customers and 2% rate for existing customers. Both secure cookies for 30 days. 
While the commission rates are on the lower side, this works to balance profit as their products are usually more affordable than those linked to pure luxury brands. 
While you might earn less per product, you could sell more items – making this affiliate program a winner.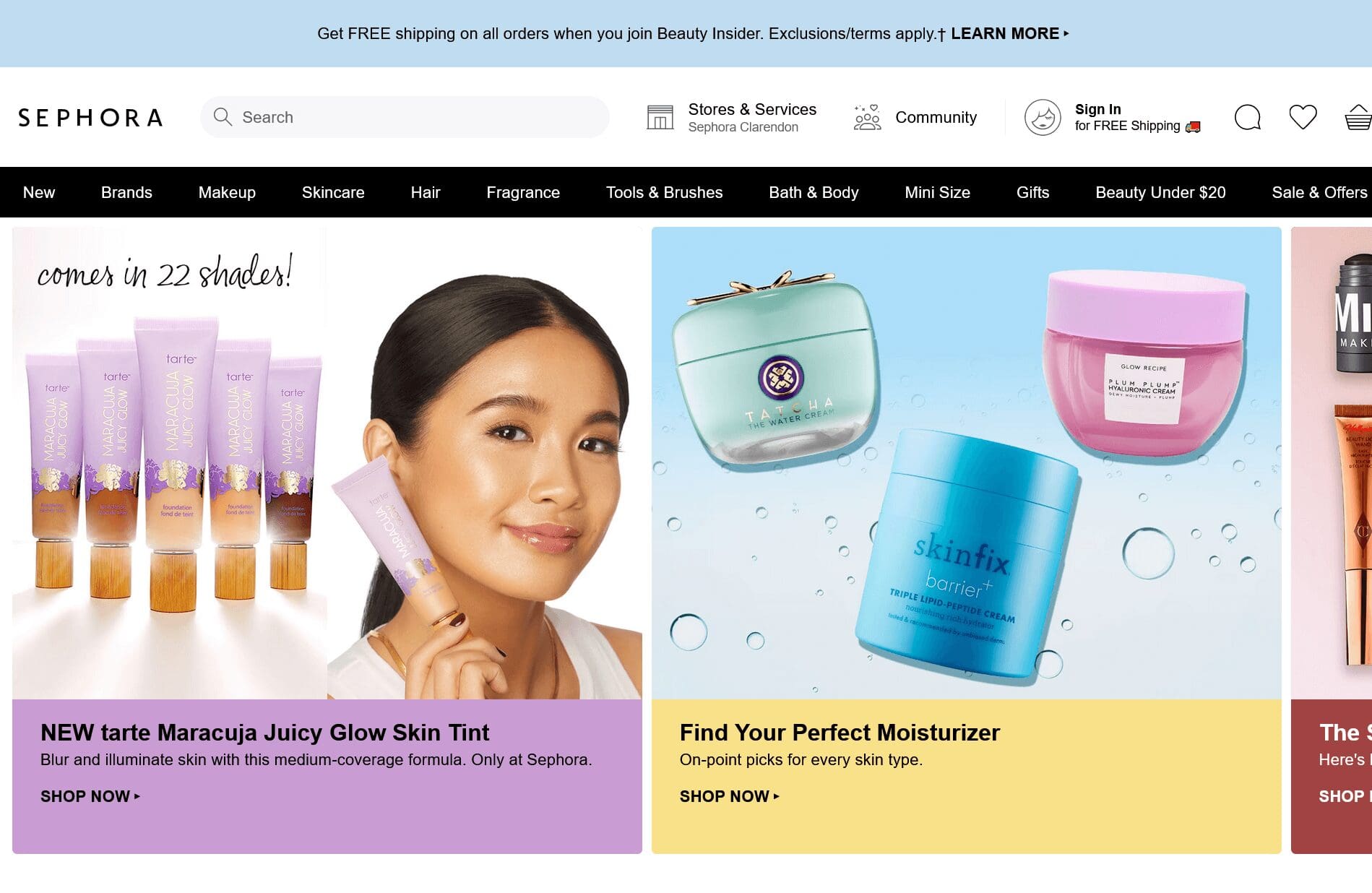 Sephora is less about tiny luxury-level niches and more about a large diversity of products — over 200, in fact!
If you have a beauty blog that focuses on a wide variety of products at all different price points, then this could be an affiliate program that works especially well for you.
Some brands offered through Sephora are luxury, for sure. However, there are also plenty of more affordable products available across the over 13,000 products they sell online.
This makes Sephora a brand that works well for the diverse shopper, as well as the diverse blogger!
Additional benefits include no brand restrictions, everyday free shipping over $50, news and discounts offered exclusively to affiliate members, and free samples. 
You can sign up for Sephora's affiliate program through Rakuten (U.S.), Impact (Australia), or Sovryn (global), all of which have slightly different commission rates.
You'll be provided with affiliate links and banners, through which you can earn commissions when people purchase using them (generally around 5–7.99%). 
However, the tracking cookie window is pretty small and only lasts for a single day (24 hours). 
In addition to the fact that the commission rate is on the lower side, this is probably an affiliate program to partner with another rather than relying on it solely.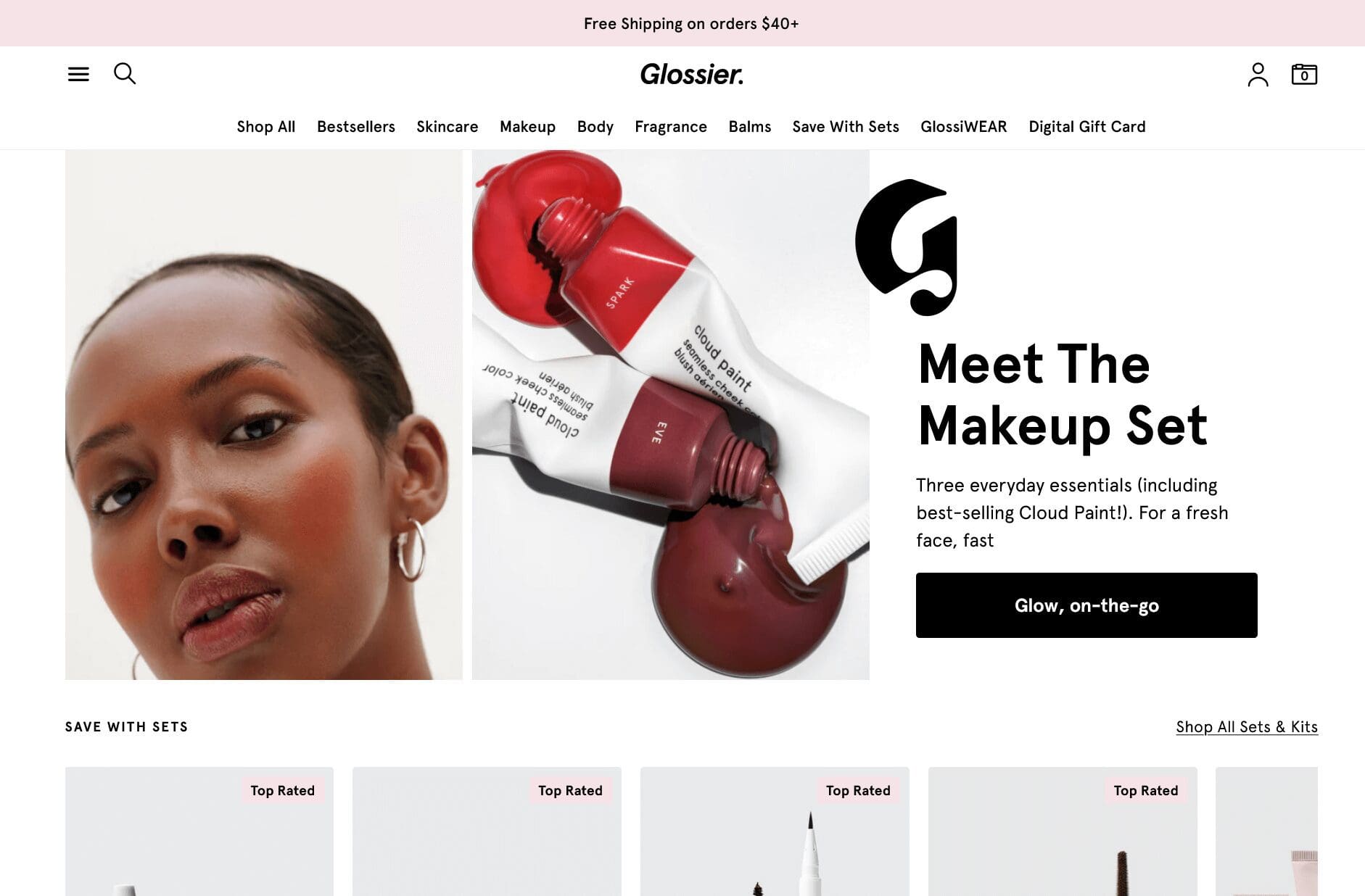 Glossier started out as a beauty blog before transforming into a curated store of what they consider to be beauty essentials. 
They have built on their profile as a leader in the beauty blogging niche, even managing to secure some big-name celebrities. Kim Kardashian, anyone?
The brand recognition of Glossier from its beauty blog origin days means that it has seen success in converting screen scrollers to shoppers.
If you're a beauty blogger who wants to partner with a well-known beauty brand (which can help your own profile), then this is an affiliate program you should consider. It's global, too!
Sign-ups are through either Skimlinks (who offer a 7–20% commission), or Sovrn (who offer a 14.99% commission).
While both these percentages are at the higher end of affiliate marketing commission rates, their cookie duration is tiny at only one day (via FlexOffers).
However, it is still an opportunity!
It may be well worth partnering with Glossier despite the small cookie window, as you could potentially be making fewer but more lucrative sales – and therefore racking up your commissions.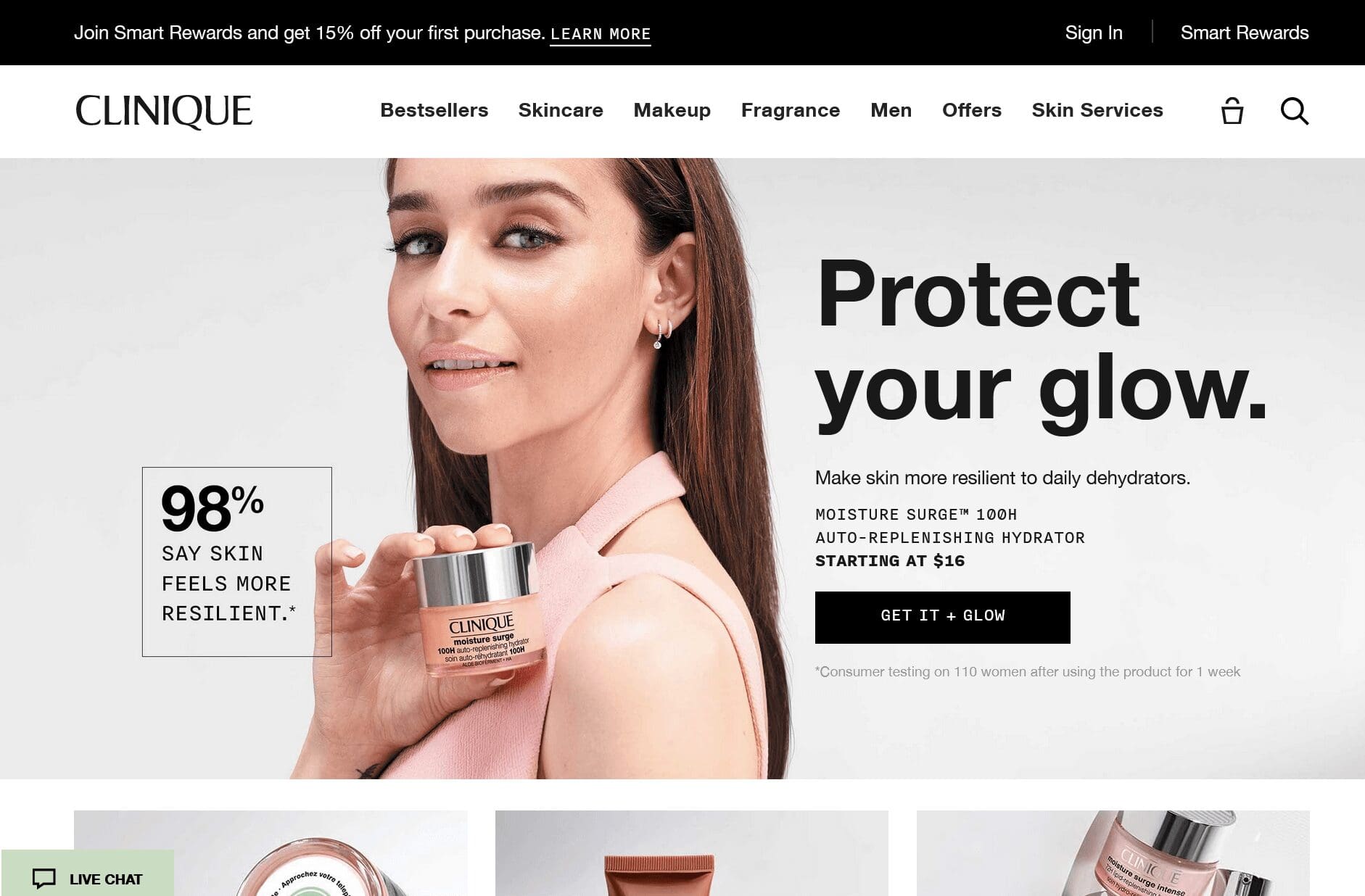 Using the science of skin, Clinique was the first dermatologist-developed line of skincare products when it launched in 1968. 
An American beauty brand, it is still a leader in selling safe skin care products and can be purchased in over 140 countries.
Selling skincare, cosmetics, toiletries, and fragrances, the Clinique affiliate marketing program is aimed at those seeking high-quality products.
If you're a beauty blogger who focuses on luxury brands and your audience values products that are simple — both in ingredients used, and ease of use — then this could be a program to sign up for!
Clinique avoids harmful ingredients such as parabens, allergens, and irritants, as well as providing free samples with every purchase. They also have a Smart Gift plan that supports a try-before-you-buy approach to shopping. 
You can sign up for the Clinique affiliate program through FlexOffers.
As an affiliate, you'll have access to exclusive newsletters, offers, promotions, and "sneak peeks", and be provided with affiliate links.
The commission rate is up to 8%, and cookies last for 7 days. 
Additionally, Clinique offers a platform that works to pair relevant content with products. 
Called Publishers Pro, this platform uses matching functionality and keyword algorithms. When working at its best, Publishers Pro works to grow website traffic to increase sales volume!
So there you have it! Seven different affiliate programs for you to investigate if you're a beauty blogger.
Whether you are interested in luxury product niches, conscious brand shopping, dermatologist-developed products, or different scales of online sales, there is an affiliate marketing program out there that will suit you.
Remember: every affiliate program is going to have a different commission rate, as well as cookie duration. Additionally, not every affiliate program is going to suit you and your blog.
Be sure to look closely at the affiliate programs and their target audience, to see if they would be a good fit for your blog. 
You don't need to sign up for every program! Pick and choose the right one for you.