How to Create Multiple Streams of Income in Your 20s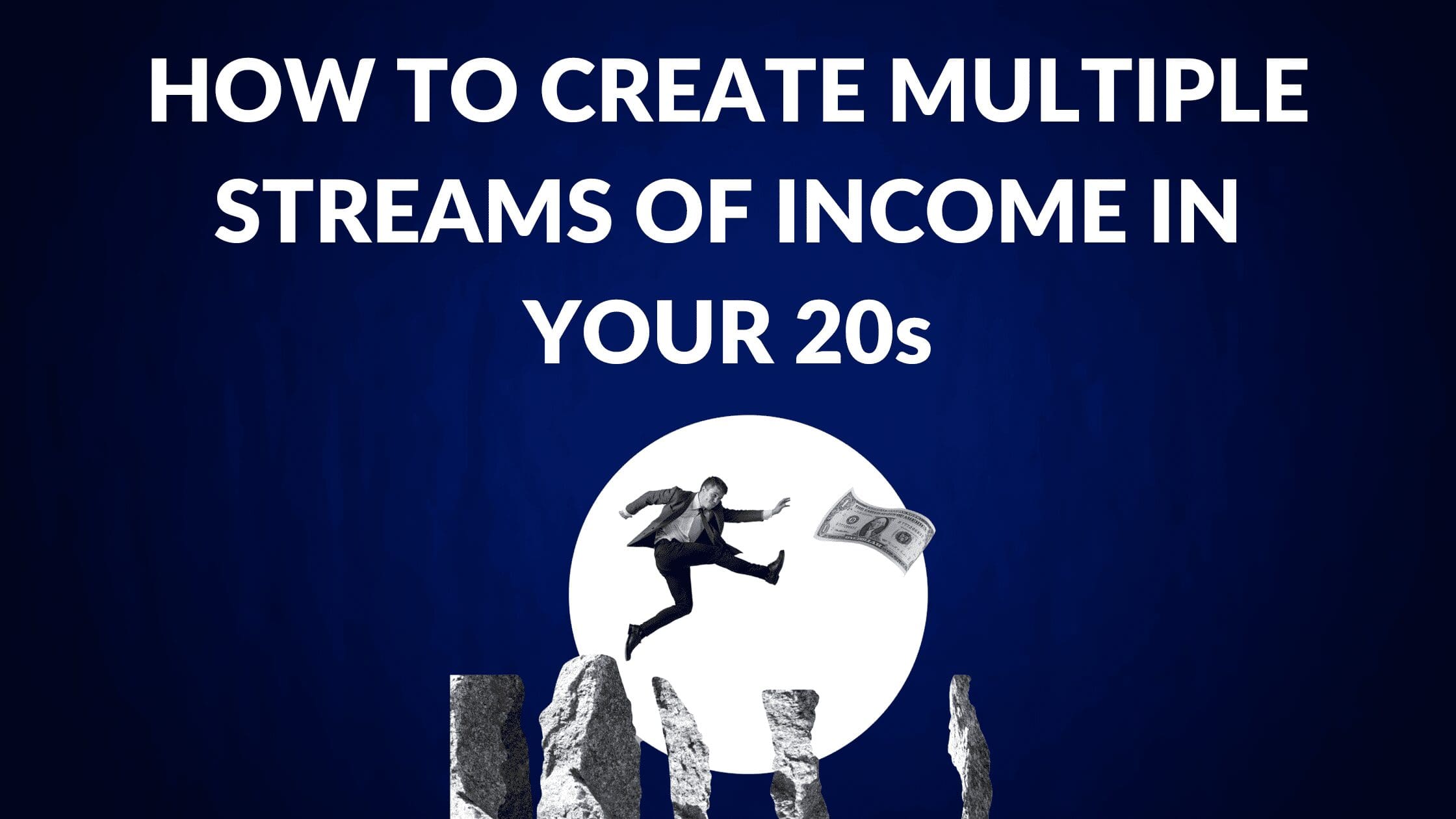 Disclosure: Some of the links below are affiliate links, meaning that at no additional cost to you, I will receive a commission if you click through and make a purchase. Read our full affiliate disclosure here.
Ever wondered how the wealthy made their money? They figured out how to build multiple streams of income – in addition to their primary source of revenue. And while adding additional revenue streams to primary income is nothing new, the pandemic reminded people of the importance of building long-term wealth by having different sources of money available – especially those in their 20s. 
Building long-term wealth was once the exclusive domain of middle-aged businesspeople who had spent years realizing the importance of building a wealth portfolio – until recently. Late Millennials and Gen-Z have – thanks in part to the internet – have very quickly realized the benefits of adding sustainable income sources and passive income to their main revenue-generating activities. From early retirement opportunities to building an impressive asset portfolio that'll set them up for life, starting sooner rather than later is the key to making it big financially. 
In this article, we look at some of the methods and ideas best suited to people in their 20s that will unlock the power of multiple income streams and put them firmly on the road to financial security and success. 
Importance of Learning How to Create Multiple Streams of Income in Your 20s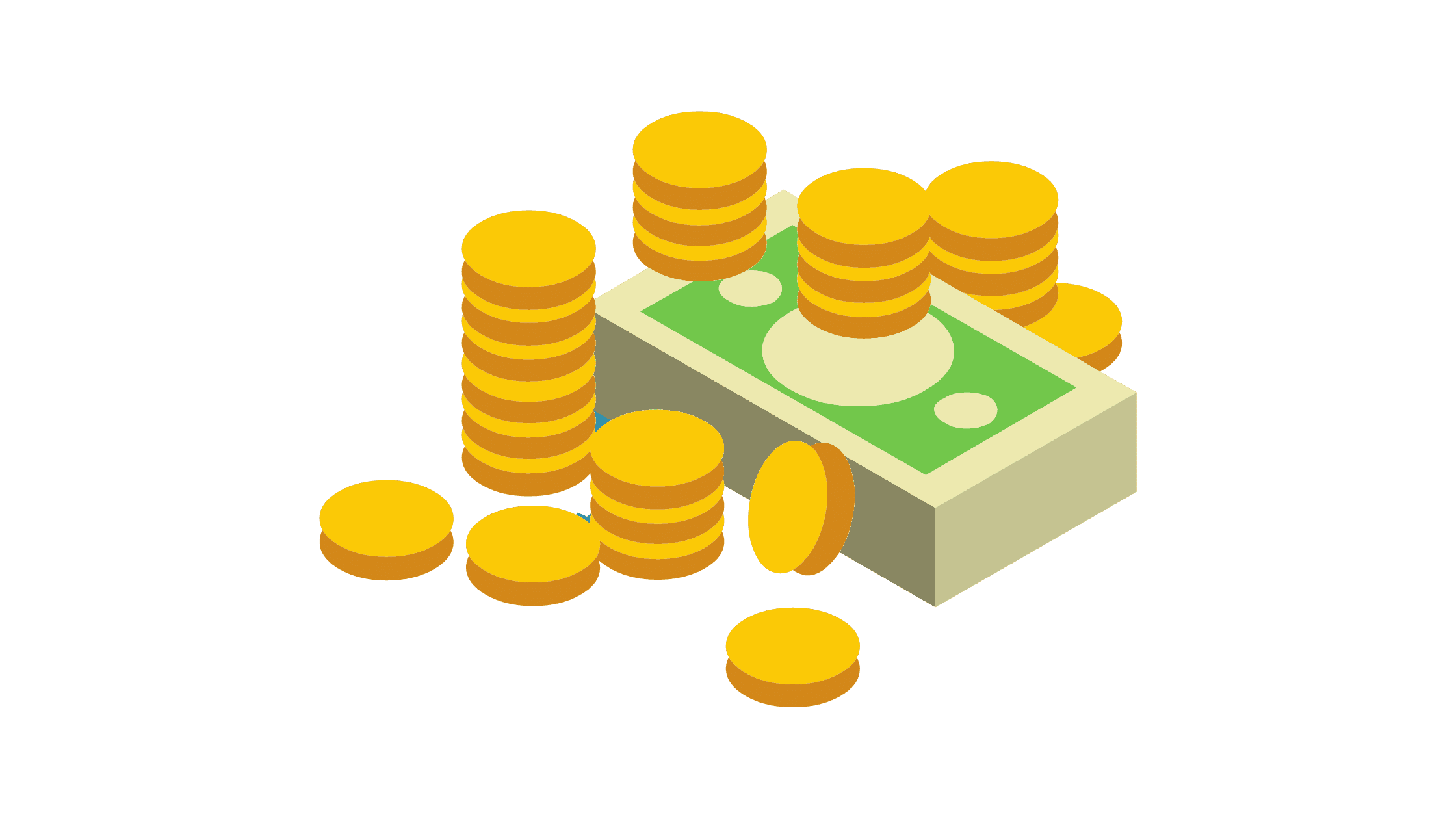 For most people, life starts in their 20s. Young, healthy, and full of energy, 20-somethings are often seen as unpredictable and irresponsible. Not anymore. Today, people in their 20s are taking responsibility for their financial well-being and are more in tune with how the system works than ever before. 
That first million
In 2021 alone, the world added 5.2 million new dollar millionaires to the global rich list, with around half of them coming from the US. And while the average age by which the world's richest 100 people earned their first $1 million is around 37, that number is coming down, fast. 
While most millionaires are over 60, they've had decades to commit to building long-term wealth wealth, leaving around 8% of American millionaires under 30. But with new tools, and monetized channels available to the younger generations, it's no longer a question of how long you'll need to wait before hitting that magical seven-figure mark but how hard you'll have to work to get there. 
Why your 20s?
The sooner you start building your financial legacy, the better. Time is currency, and a year's investment in your 20s can be worth a decade of putting money aside by the time you hit 50. Most people in their 20s don't yet have expensive mortgages to pay off, aren't already paying for their kids to go to college, and haven't had the chance to rack up expensive debt. 
However, limited work experience means your primary income is still in the lower bracket, which means less cash to sink into retirement and pension funds. So finding a balance between earning a living that keeps a roof over your head and food on the table, and adding additional sources of income to start pushing towards millionaire status is the best place to start. 
The trick is to reinvest the proceeds of that one income stream into building the others. 
How many income streams are enough?
More than 3. That's according to a study conducted by Tom Corley, who discovered that almost two-thirds of self-made millionaires had at least three sources of income. Aside from your primary source of income, having two or three additional streams means you're on your way to making your first million. 
Diversification is important for knowing how to build multiple streams of income and maintain them. Rather than putting all of your eggs into one basket, any good financial advisor will tell you to hedge your bets on a varied portfolio. If one channel stops generating money, you can count on the others to keep the cash flowing.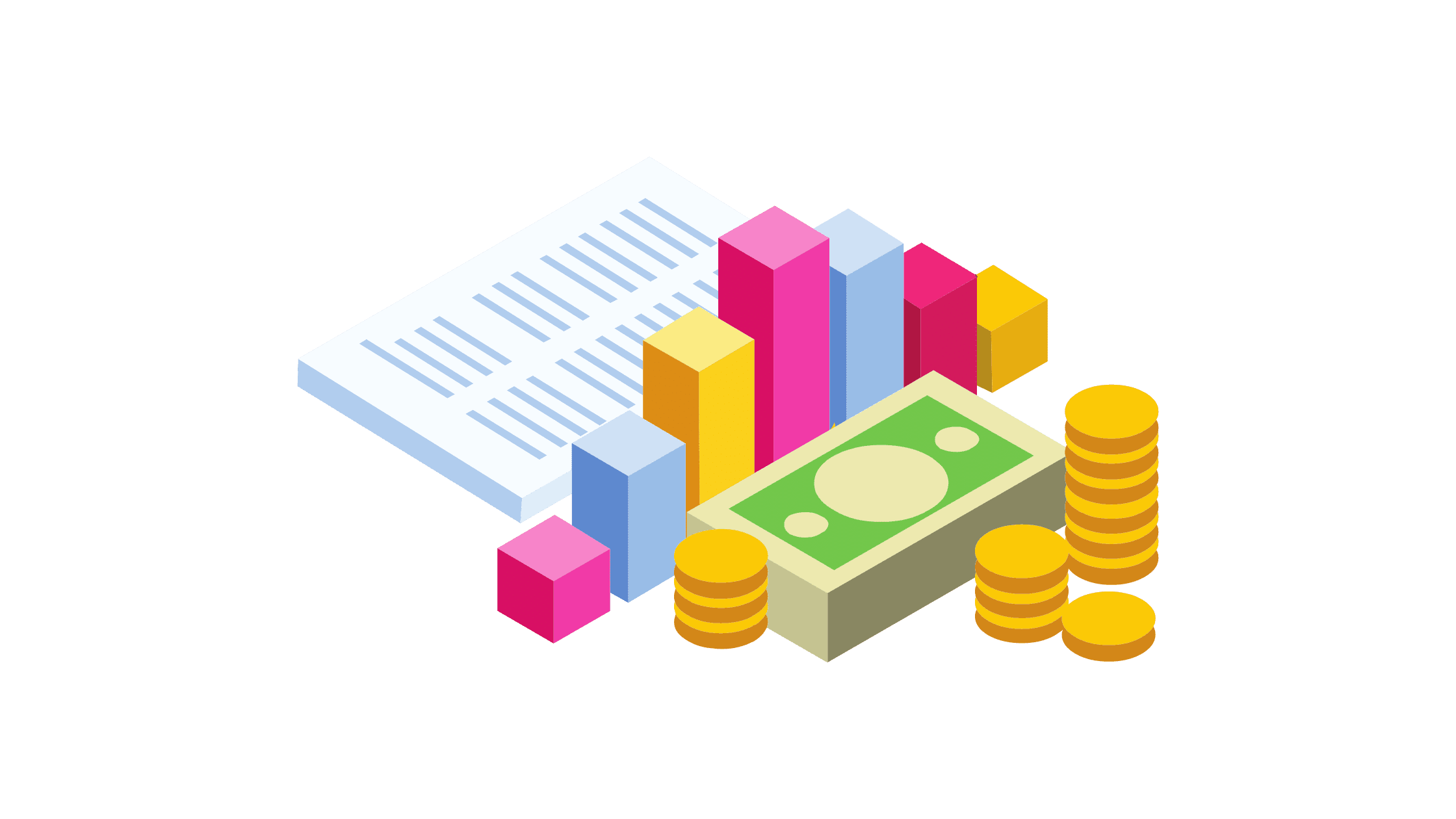 Aside from the money you earn from your day job, additional income streams belong to different categories, each offering varied benefits, and risks.
Investments
Investments are among the most common extra revenue streams and are the best starting point for people looking to kick off their additional revenue ambitions.
Investments consist of liquid capital inputs into funds, stocks, bonds, commodities, or assets. Time is the big variable here. The more time your investment has to mature, the more you stand to make from it. Investments are great adaptable options and can be taken out for short, medium, or long terms.
Pros – Flexible, easy to access, and high earnings potential.
Cons – Risky and often requires advanced knowledge and experience from an advisor who charges for their expertise.
Starting an Online Business
Starting an online business – is easier and more affordable than it has ever been. Starting a small business requires time and effort and carries a higher risk than investments, but the rewards are huge.
While external factors can affect your business, if you get it right, a small or medium business can be your golden ticket to building long-term wealth for decades to come. And, once you're ready to retire, you can sell it, leave it to the kids or keep it going as an additional income stream long into your golden years.
Pros – Exciting, massive revenue potential, and a significant asset for the future.
Cons – Big initial investment, returns can fluctuate and requires a lot of attention, even costing you money in the long run.
The Side Hustle
The Side Hustle – is a relatively new concept (Okay, an old concept that has made a big comeback recently) that involves generating an income while still committed to your regular job. The side hustle can involve freelancing, writing monetizing blogs, selling products on eCommerce platforms, or generating revenue as a social media influencer.
Digital platforms have made it simple for pretty much anyone to have a side hustle, and you can count on it netting you a decent income if done right.
Pros – Incredibly easy and quick to get started, requires little to no initial investment, and allows you to monetize your passions.
Cons – Income can be volatile, margins are often low, and competition makes earning big money tough.
Knowing how to create multiple streams of income in your 20s and which streams you're going to pursue is the first step in building long-term wealth.
How to Build Multiple Streams of Income – Steps and Tips

Before gearing up to launch your multiple new income streams, you'll need to figure out your income goals and what you're prepared to do to reach them. Planning and getting started is easy, but once you're up and running, ensuring that you don't let these additional sources of income affect your life is vital.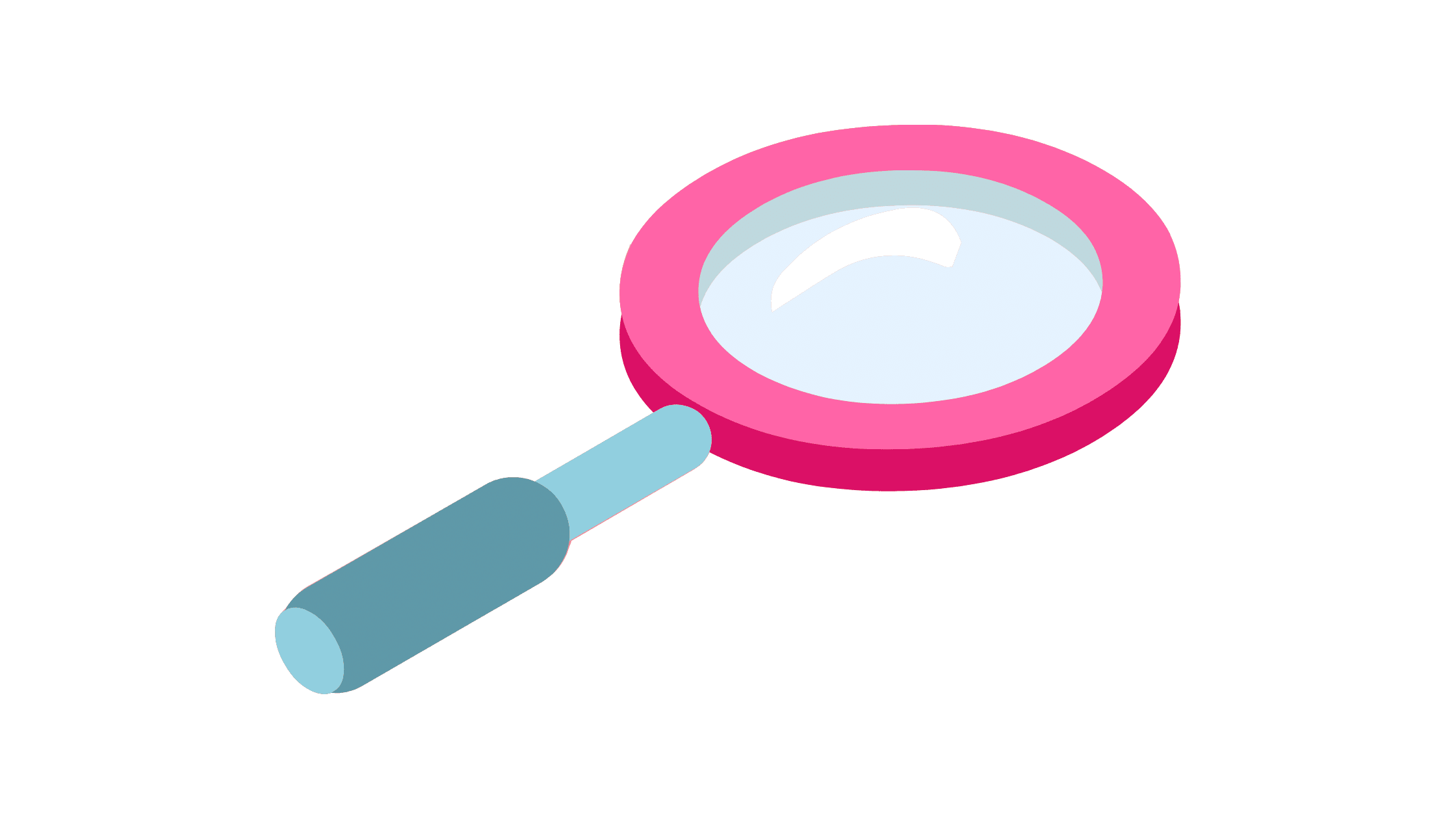 Don't just settle on the first idea that comes into your head. There are quite literally hundreds of options out there. Do your research, speak to a financial advisor and engage with other people who already have existing multiple income streams – they can tell you what mistakes they made to avoid.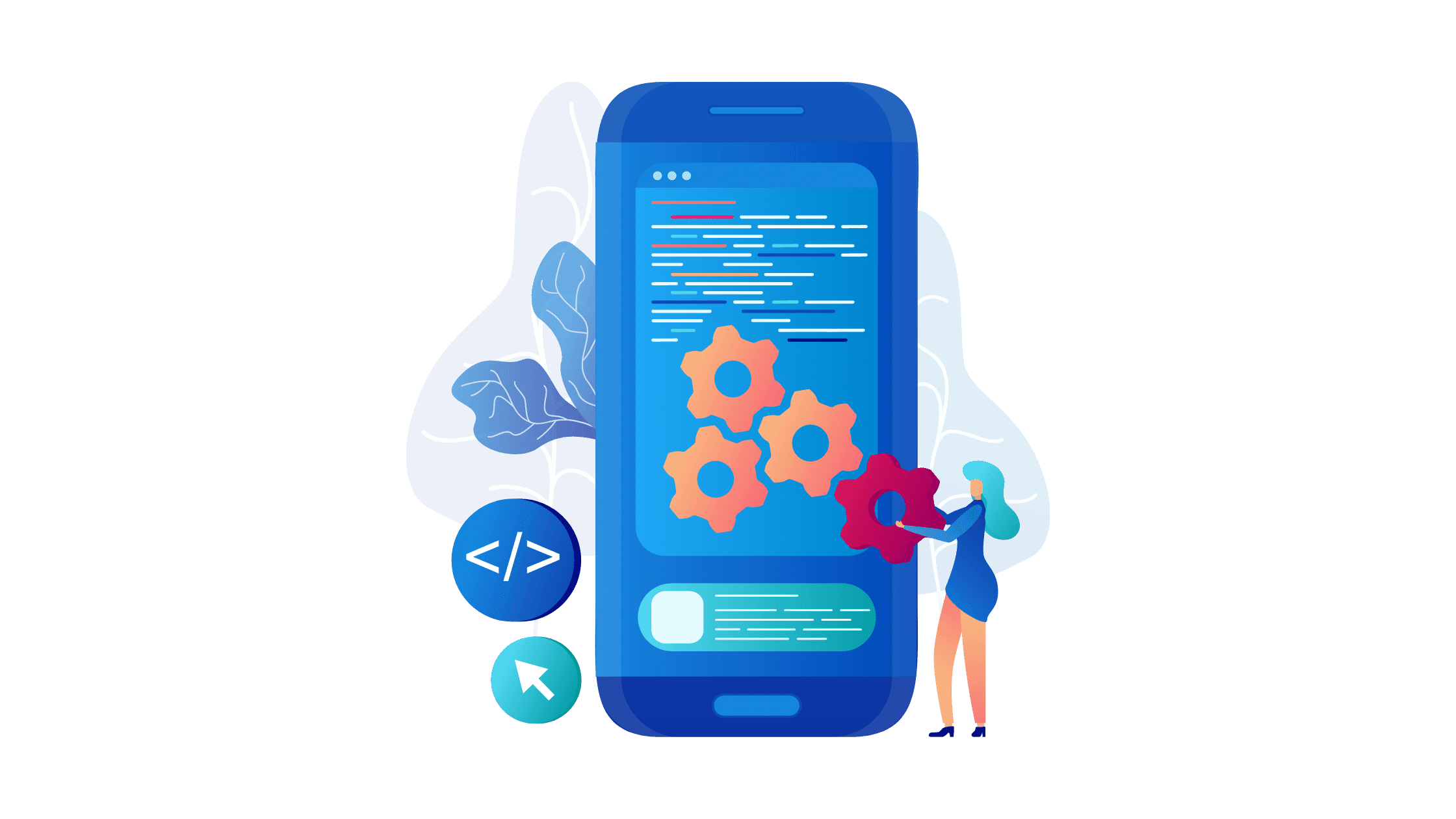 If you don't already have a talent you can leverage to transform your hobby into a lucrative 2nd salary, you can always learn a new skill. From trading in forex to blogging and graphic design, learning how to create multiple streams of income in your 20s can be done at the click of a button.
3. Lay the Foundation of Your Empire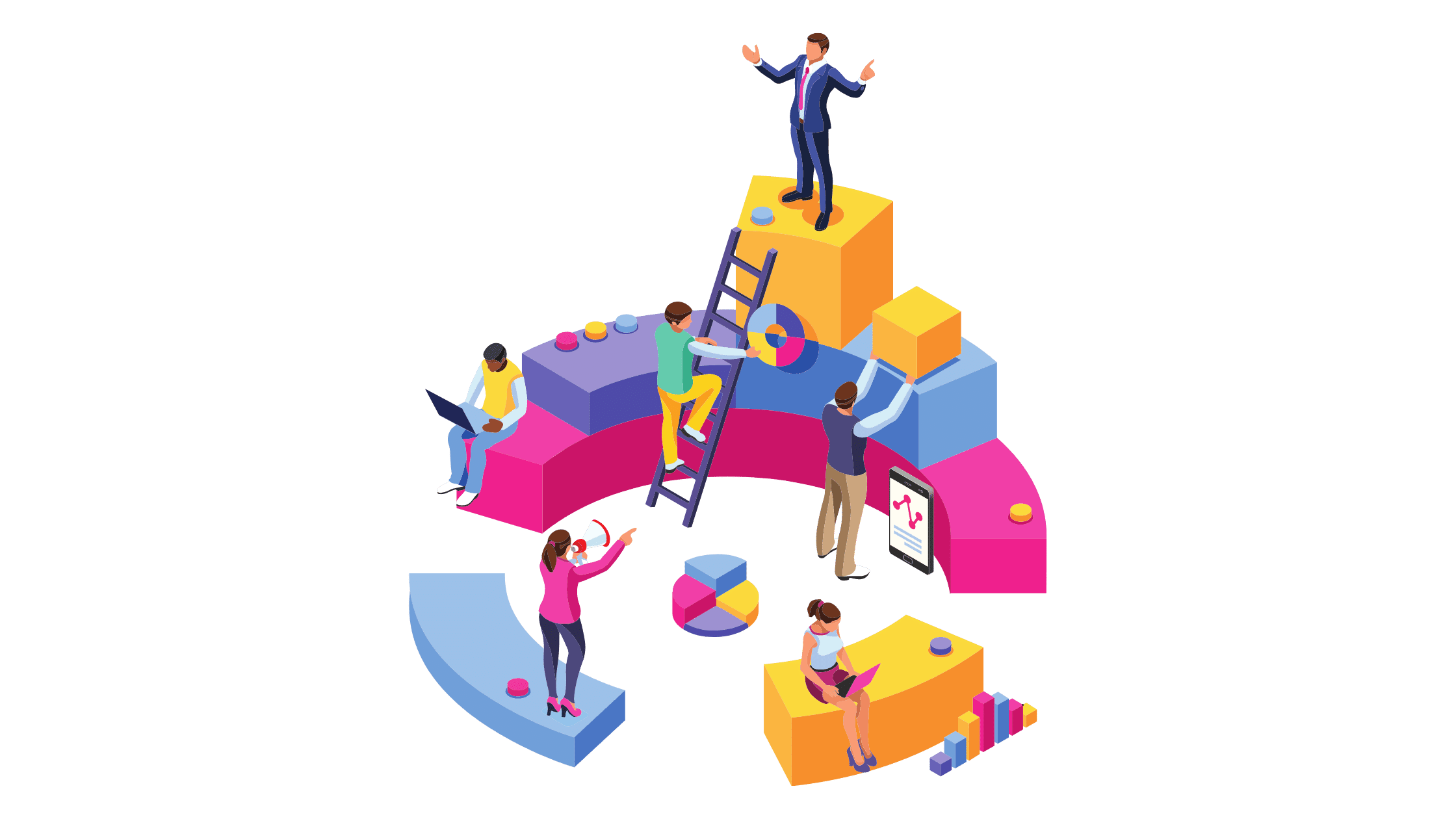 Planning and intelligent investing are key to figuring out how to build multiple streams of income. Things can change quickly, rendering existing income streams worthless or transforming a small investment into a unicorn. Speak to the experts, brush up on your financial know-how and be smart about what you want to achieve. 
4. Persevere and Don't Give Up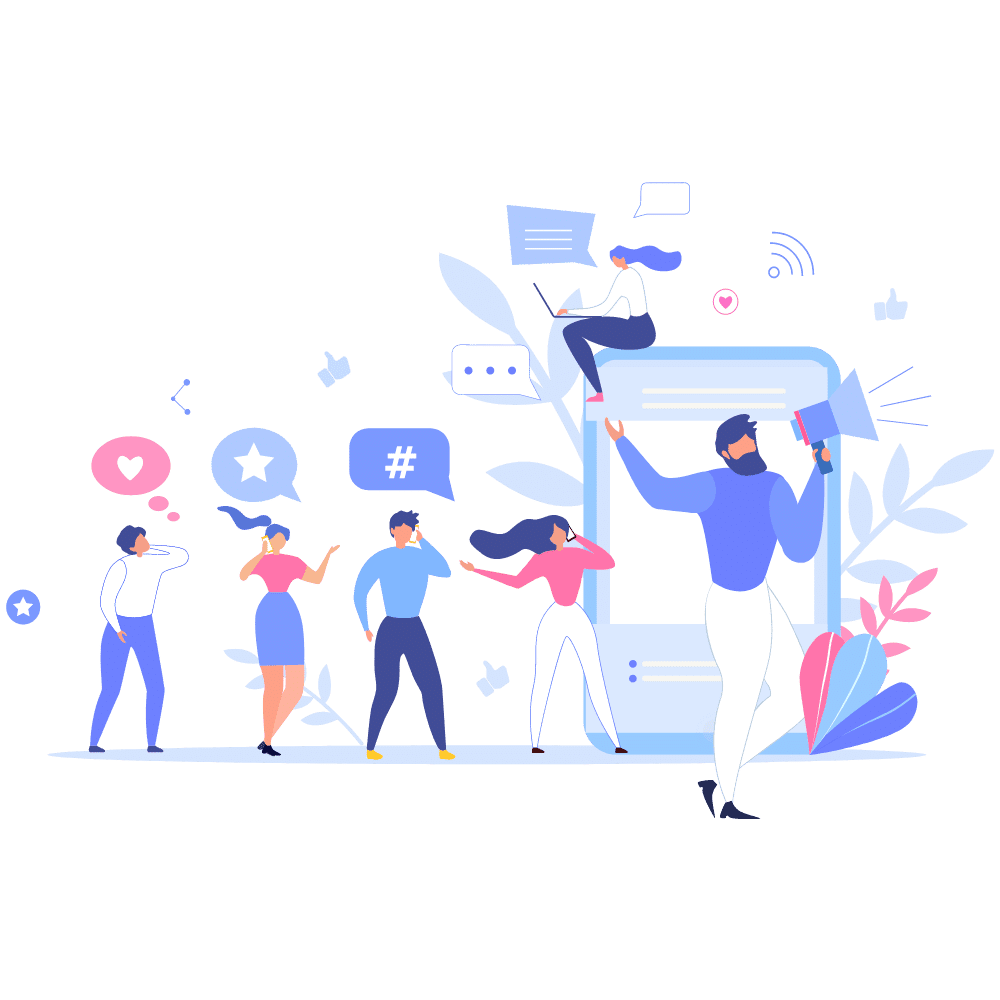 Hard work and effort pay, especially if you can keep it up throughout your 20s. Don't get lazy once your income streams start paying out. Keep the momentum going, and always strive to do better in your quest for how to build multiple streams of income. Passive income is like compound interest. Break a sweat now, put in the hard yards, make some sacrifices, and you'll reap big rewards later on. Nothing inspires people to make more money than making more money in the first place. Make sense? Good. 
5. Be Patient and Work Smart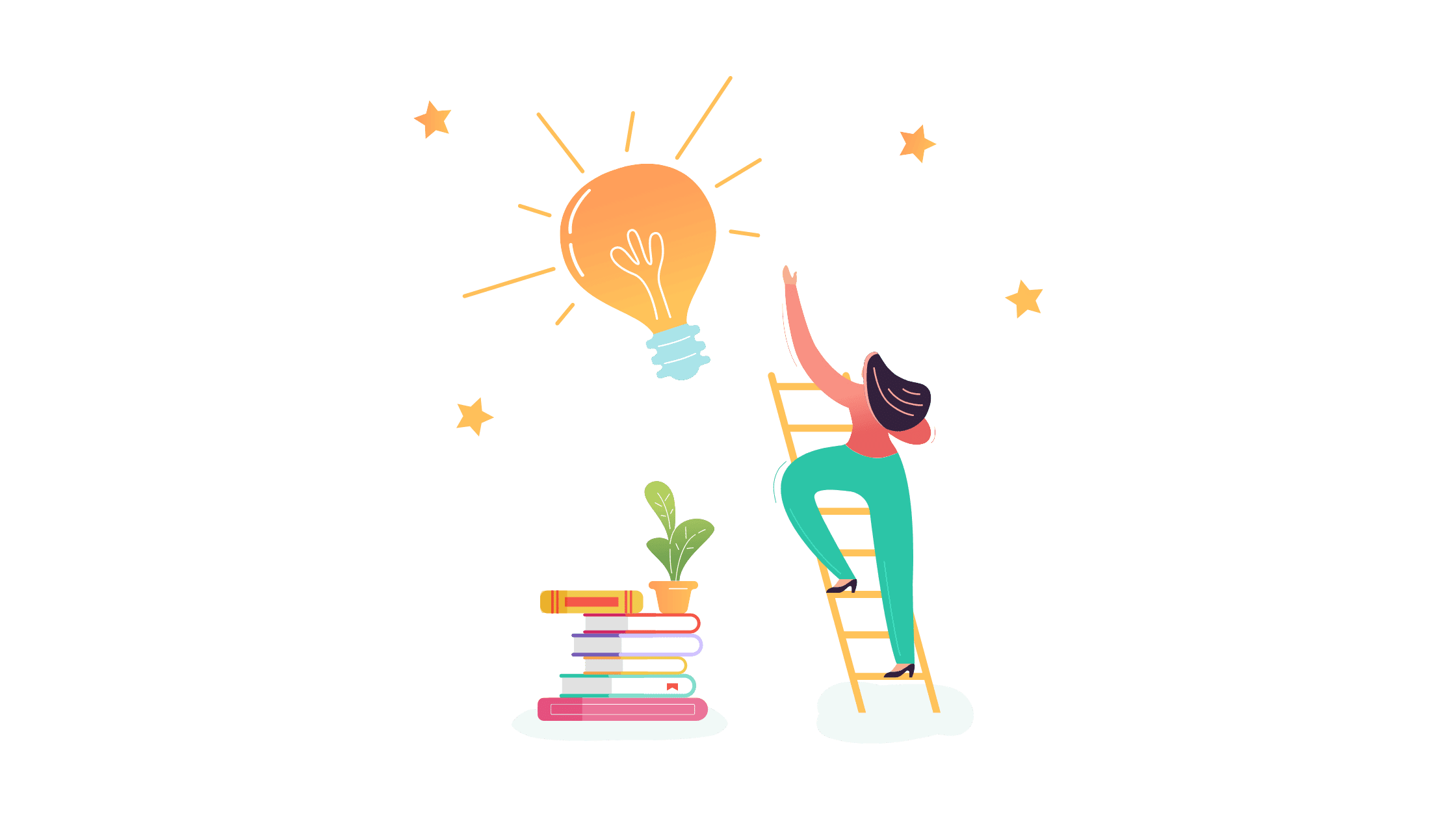 You're young and have your whole life ahead of you. Don't rush into anything and take things slow, to begin with. Start small and learn the system before you have too much to lose. At the same time, a big loss or collapsed revenue stream can hurt you, but with time on your side, you can be back up in no time. Think about those long-term 10-plus year investments, don't take unnecessary risks, and learn from any mistakes you make.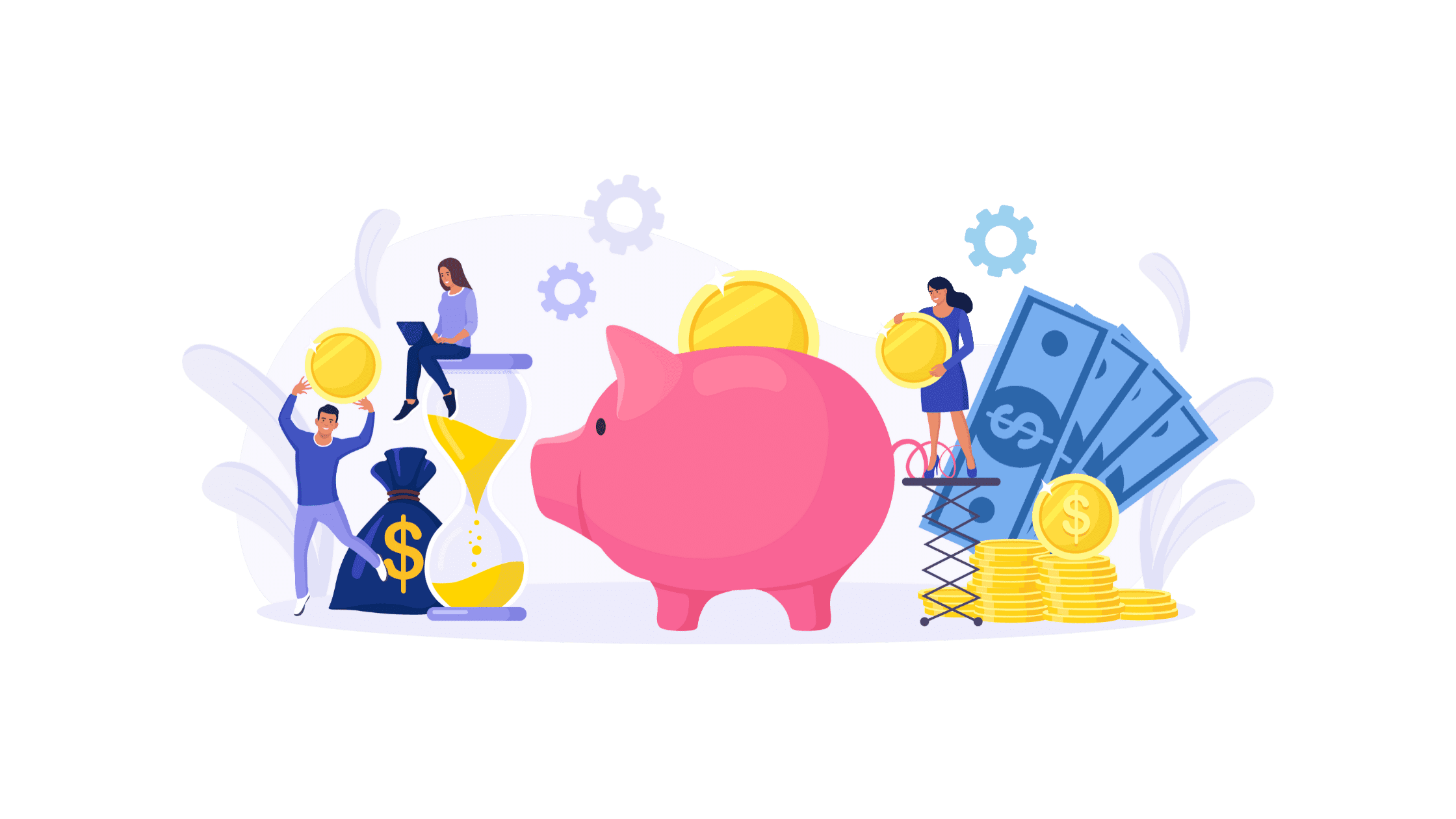 The worst thing you can do once you start seeing returns from your multiple income streams is to go out and blow it on something that isn't going to make you more money. Instead, reinvest it into your existing income streams or open up a new one. Reinvesting in your 20s is the best decision you can make, and that V12 convertible or 5-star vacation around Europe can wait until you hit the big 3-0 at least. 
Depending on where you're currently working, additional income streams can distract you, affecting your performance and risking your career. Some companies even forbid their employees from pursuing different income streams where conflicts of interest and performance risks are issues.
Setting realistic goals that cover both the long and short terms is a great way to see what you're likely to achieve and determine if you're ready to commit.
Ideas for How to Create Multiple Streams of Income in Your 20s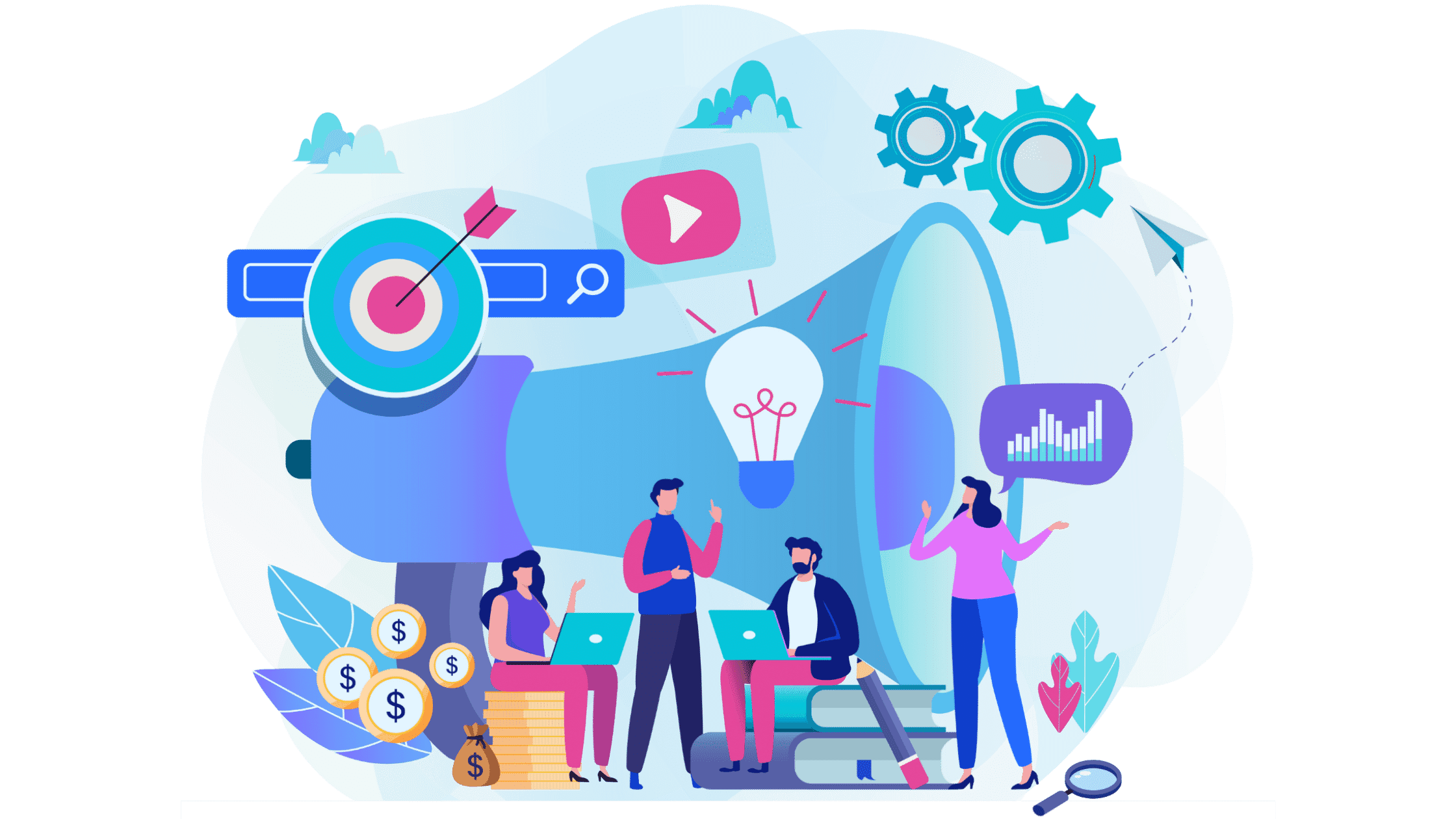 There are literally hundreds of different income stream opportunities for someone in their 20s. However, the trick is picking the streams that lay the foundation for multiple revenue options that are both lucrative and sustainable over the long term. There is no point in creating a revenue stream that will stop giving after a couple of months or one that runs the risk of costing you more than it is paying out. 
We've curated a list of some of those income streams geared towards benefitting 20-somethings the most, won't give out after a short period, and are most likely to guarantee success.
Offer rentals – for anything you're not using.
Buying property is a must, especially if you can afford it in your 20s. Property is a sound investment and almost guaranteed to appreciate, so looking at an investment property (in addition to your primary residence) is a lucrative income stream. But rentals can also include household items, your own equipment, and even your car.
Create digital assets – that keep selling.
Platforms like Teachable and Skillshare have made it easy to create compelling online courses that people are willing to pay for. Once published, they can keep on earning for a long time. Pick a topic, create a course, eBook, or paid newsletter subscription, and sell. Simple!
Freelance – your talent and scale your side hustle
Heard of the Gig Economy? It's booming right now and offers people in their 20s the perfect opportunity to make the most of their time by allowing them to take jobs on the side that pay well and are over in a flash. Freelancing is a great way to take your passion and monetize it for additional revenue.
Run a website – and build a monetized community.
Blogging is holding its own in the digital landscape, and bloggers earn rich passive incomes from monetized websites through affiliate marketing and ad networks. You can create websites for anything, from selling subscriptions to offering tips and advice or curating collections to sell.
Trade online – and start building an eCommerce empire.
This can include starting an eCommerce channel or getting into the finance game. Trading online can range from drop shipping to reselling vintage items; trading in forex to trying your hand at crypto; or buying bulk, packaging items, and then selling them to retailers. So long as you're exchanging goods and services for income, you're trading online.
Laying the groundwork for how to create multiple streams of income in your 20s is crucial to building long-term wealth and establishing financial security for the rest of your life. Too many young people focus on the house, kids, and car before considering how they will finance these things. So they rack up debt – a lot of it. We're not saying don't pursue those goals, but we do suggest you focus on putting the things in place that will keep you cash-flush – over and above what you earn from your regular job – and figure out how to build multiple streams of income first. 
Your 20s are great years, so make the most of them. Speak to the right people and be smart about what you do with the capital you have at your disposal now. Take advantage of the tools and resources available and roll up your sleeves to give it all you've got.
That first million is waiting for you – so go out there and get it before it's too late!