How to Make Passive Income Selling on Creative Market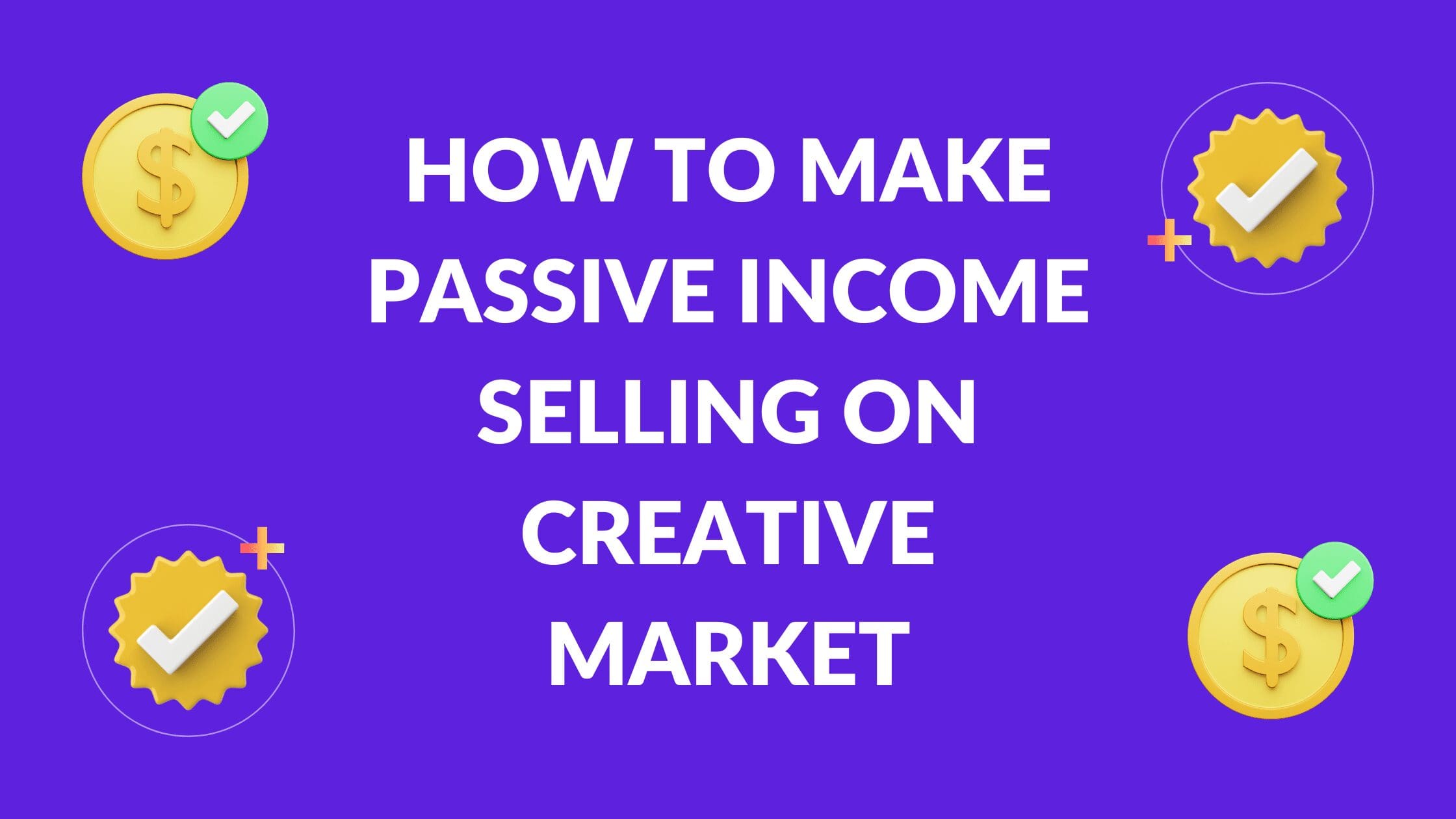 Disclosure: Some of the links below are affiliate links, meaning that at no additional cost to you, I will receive a commission if you click through and make a purchase. Read our full affiliate disclosure here.
Creative Market is a top-level marketplace where the best creators and artists can bring their high-quality creations to life. If you're looking for a premium platform to list digital products and watch them generate revenue without doing very much, you've come to the right place. Creative Market gives you everything you need to set up an online shop that produces passive income readily and sustainably.
While many other online marketplaces and eCommerce platforms are geared around letting anyone list and sell anything and everything, Creative Market takes things professional. Buyers will find a wide range of bespoke, independently designed products created by top artists, innovative designers, and talented creatives vetted and approved by the platform before they can start selling.  
Driven by an engaged community, the members-only marketplace is a lucrative opportunity for those keen to realize their passive income ideas while joining an elite group of fellow creatives at the top of their game. Ambitious sellers hoping to peddle their wares on such a premium platform are monetizing their stores with long-term, sustainable passive income means. At the same time, they're joining a 'high-street' digital marketplace for designers, photographers, developers, and content creators alike to reach their high-roller customers. 
In this article, we check out how to make passive income selling on Creative Market, what it has to offer entrepreneurs with creative flair looking for legitimate passive income opportunities on a premier platform and how they're getting it right. We'll explore what the marketplace can do, how it will fit into your passive income portfolio, and how to get admitted into the clubhouse.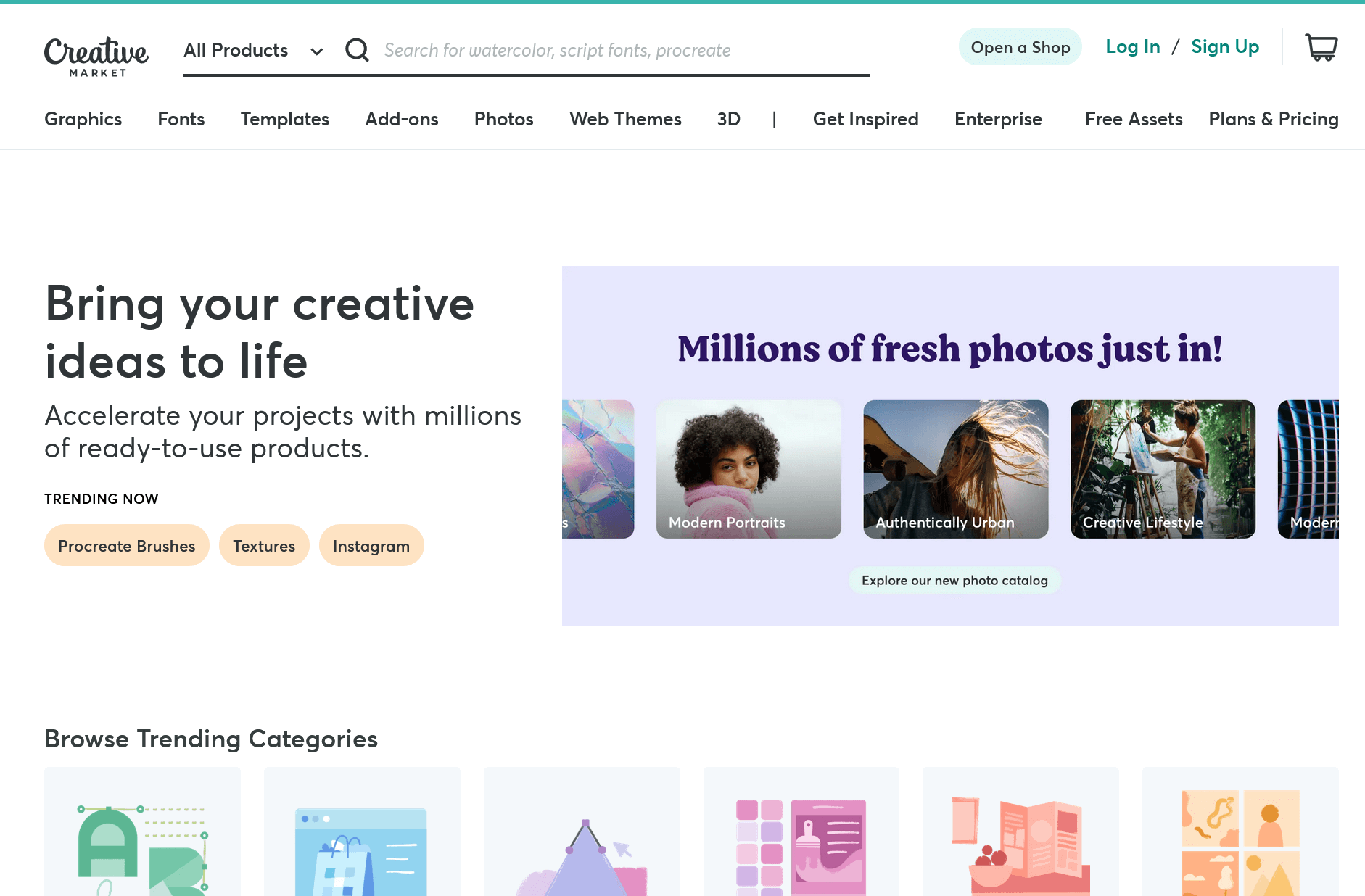 Creative Market is all about creativity and top-of-the-line digital products. The online marketplace provides a platform for top creatives to design, list, and figure out digital creations to a vibrant community looking for bespoke items they'd struggle to find anywhere else.
Made by creatives, for creatives, Learning how to sell on Creative Market and driving good profits differs from many of the other digital platforms and marketplaces out there.
The designer-first site gives users a more immersive eCommerce shopping experience and vendors a unique opportunity to set up a passive income-driven store that reaches a cash-flush buyer's market and requires very little maintenance.
How Creative Market is Different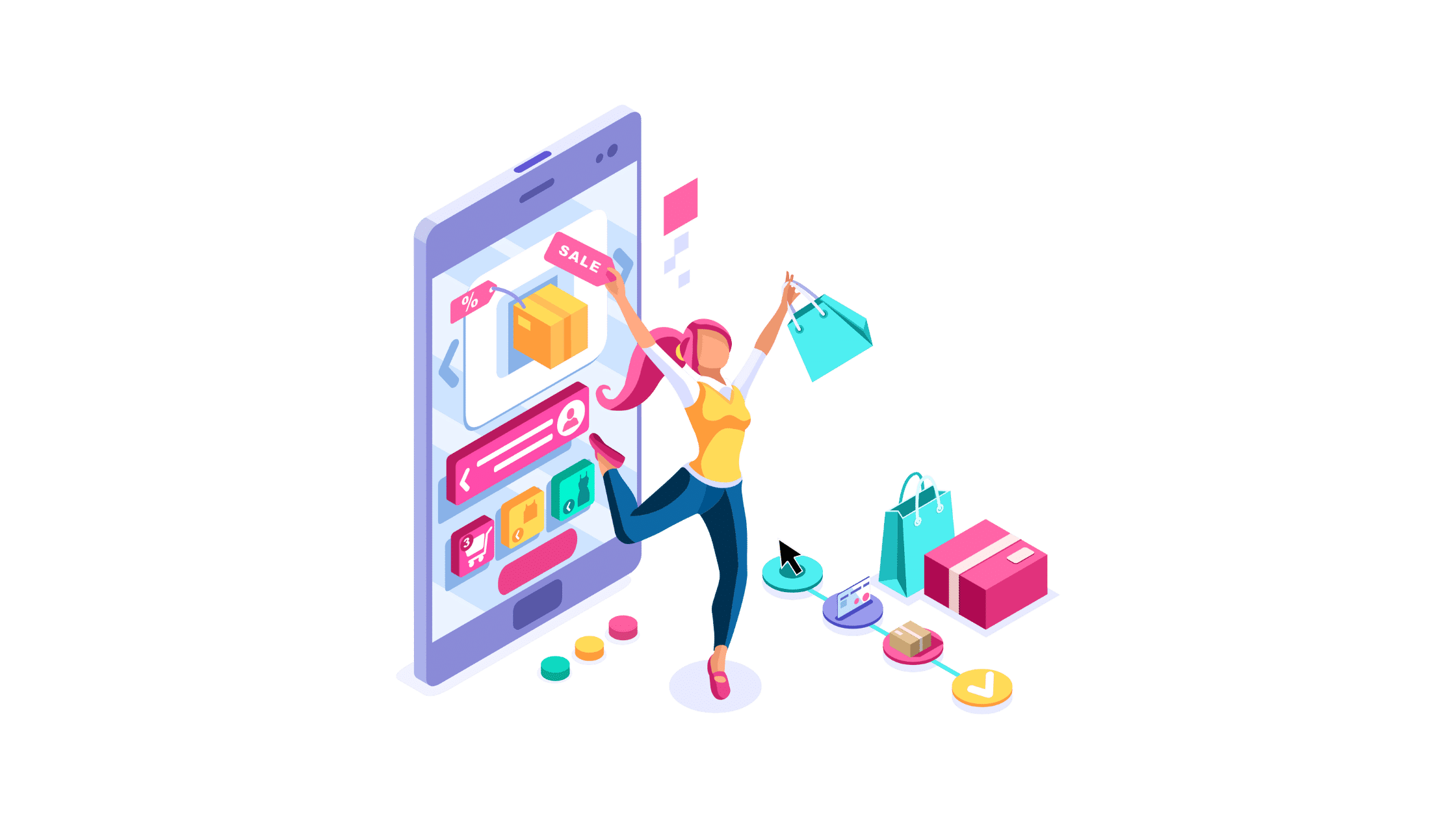 Think of Creative Market as a place where Etsy meets Gumroad. But instead of also offering physical product options, or allowing sellers to list anything they want, so long as it is digital, the Creative Market platform is centered around handcrafted digital design, creative content, and artistic works – and only the best can get in. 
The marketplace specializes in offering products that have been built by independent creatives who must meet high admission requirements just to be able to sell on the platform. Creative Market is all about quality, and sellers are serious creatives looking to access a unique target market. Shoppers who need one-of-a-kind products, and a seamless and accessible shopping experience, flock to the site.
What Should You Sell On Creative Market?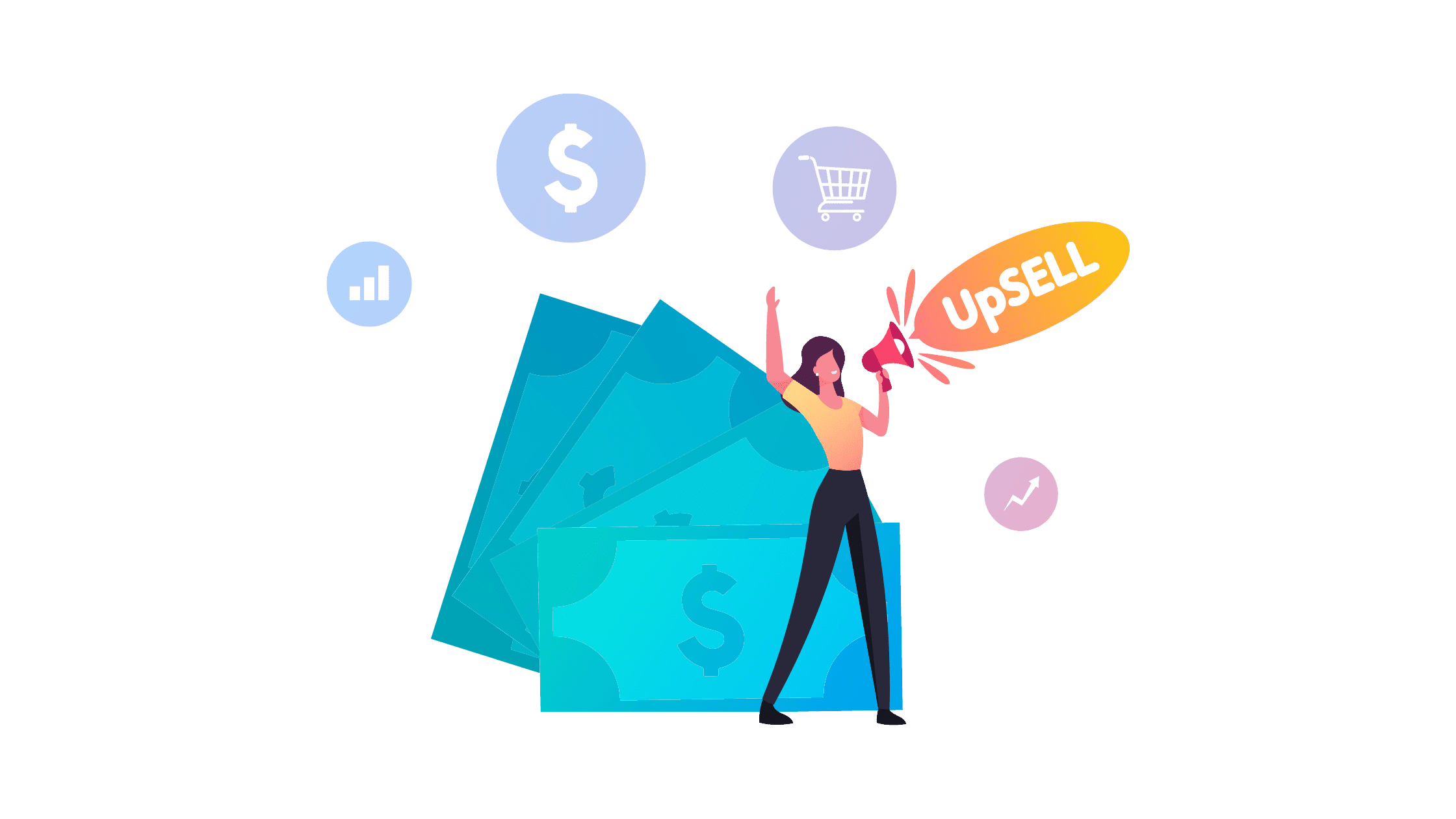 As we said, Creative Market is a marketplace that trades purely in exclusive digital products and goods in the creative industry. Anything that can be downloaded online goes on Creative Market, so long as it is top-quality.
Here are just a few of the product categories listed on the platform:
Photography: Creative Market's photography category rivals many of the top stock photography sites out there. With pro photographers and editors frequenting the marketplace, this is one category where your passive income ideas and dreams can thrive.  
Templates: Another extremely popular category, templates are massive in Creative Market. Anything from web themes to landing pages, emails, and presentation templates is available.
Fonts: Anything in the fonts category will do well on Creative Market. This is one of the most trafficked categories, with thousands of fonts listed by style and design. 
Graphics: From patterns to textures, icons, and illustrations, you can find countless graphics on Creative Market. The platform also lets you categorize products by the tools used to build them, including Adobe and Vector. 
Passive Income From Creative Market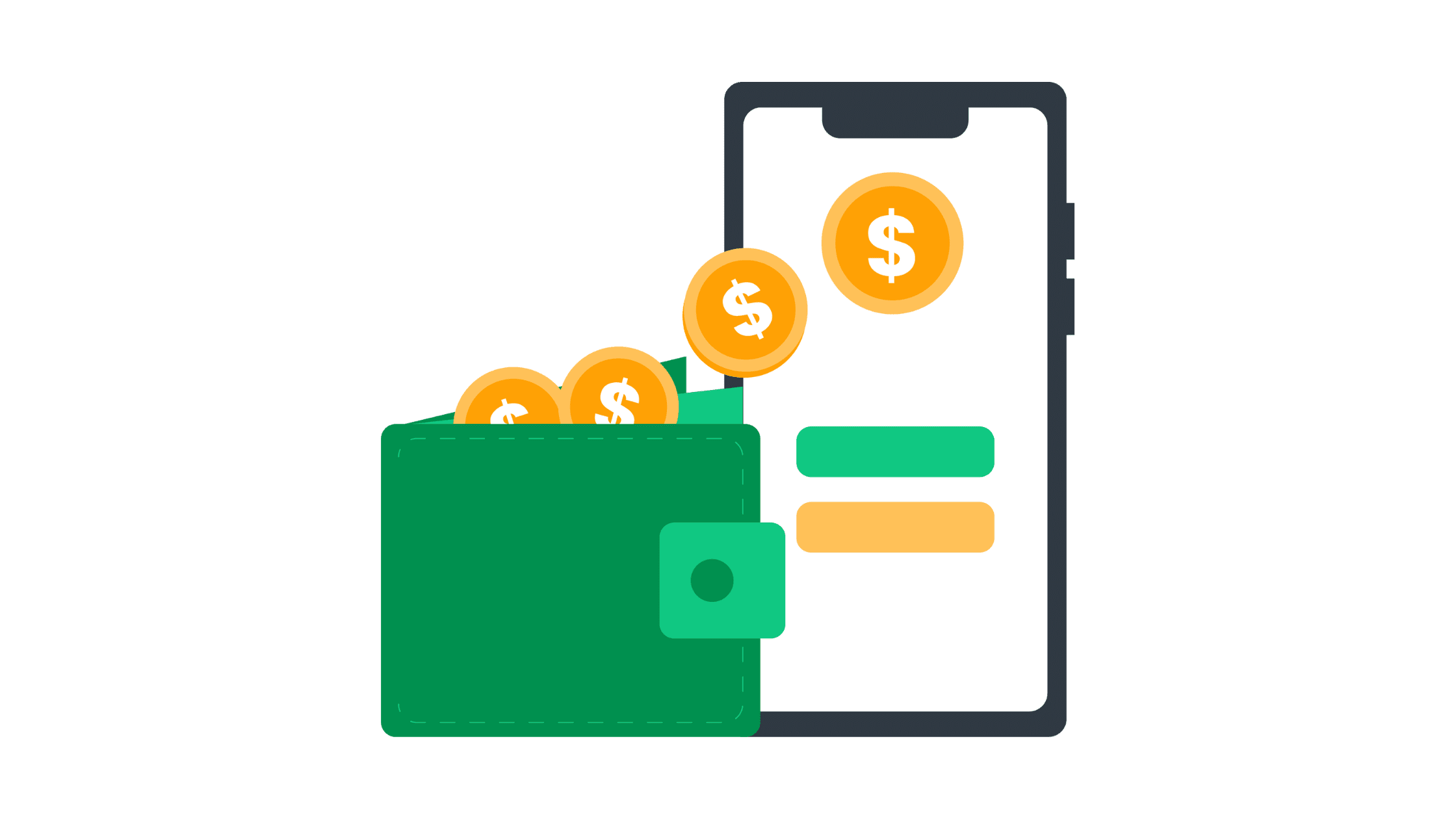 If you don't yet know about the power of passive income, here's a quick crash course.
Passive income is what happens when you invest money, time, or effort into building a revenue stream that you don't need to manage daily. It's a strategy designed to earn money while minimizing your day-to-day input. Passive incomes provide returns over an extended period or in perpetuity, freeing you up to focus on other things without worrying about managing your revenue – so long as you're prepared to invest in it first.
Now that you're up to speed, let's look at how to make passive income selling on creative market.
Why Creative Market is Ideal for Passive Income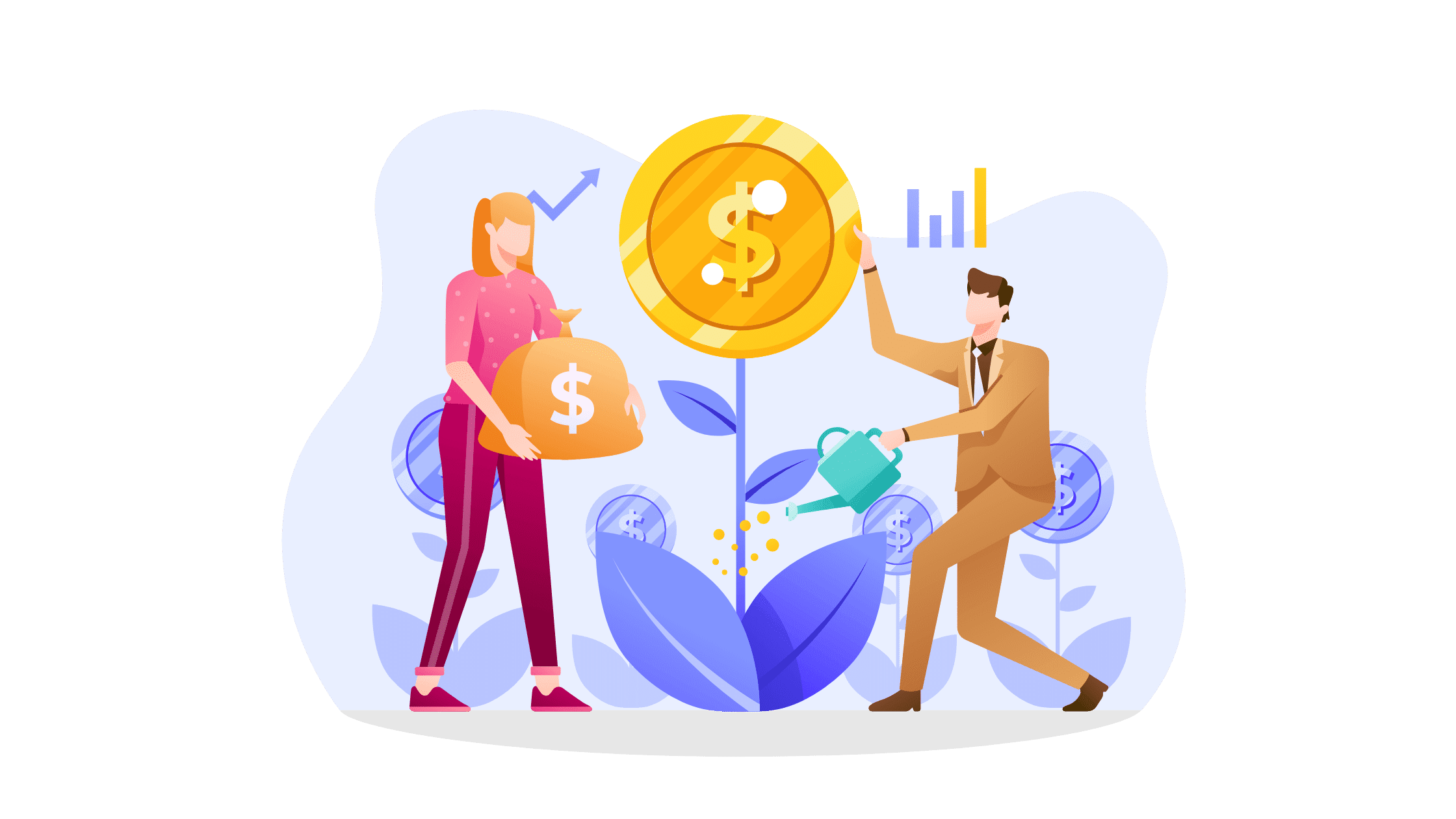 While many other eCommerce platforms and marketplaces require daily interactions with your online store, marketing strategy, and customer engagement, Creative Market takes care of all that for you. Aside from giving your everything you need for how to sell on Creative Market, they handle your marketing, transactions, and analytics on your behalf and only ask that you create, list, and sell. 
In return for all of this, they do ask for a platform fee of a relatively hefty 40% on your sales, but if you're selling well, selling something you've already built and don't need to worry about admin, that's not a bad deal. 
Building Passive Income on Creative Market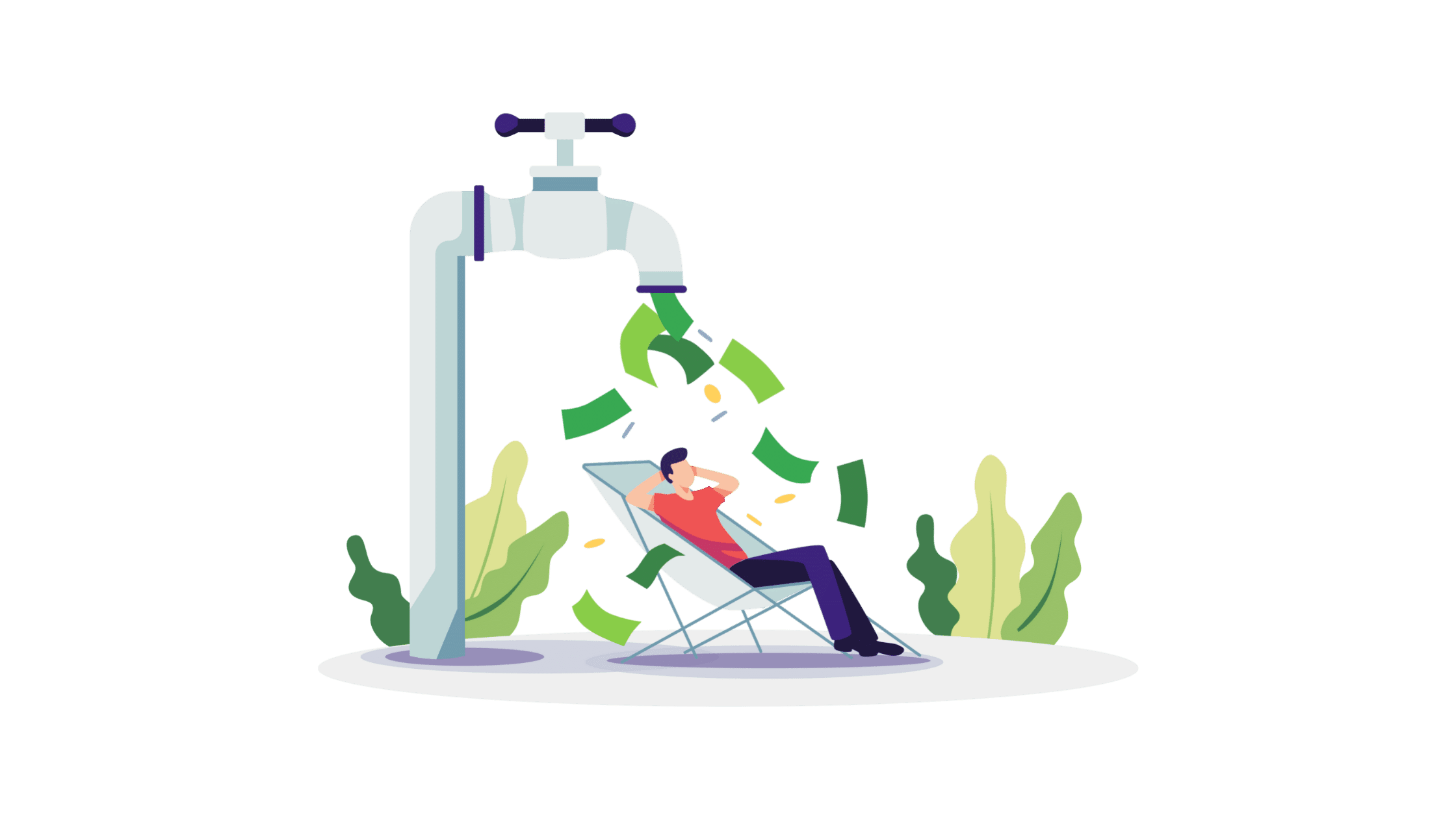 Getting started with how to make passive income selling on Creative Market is easy. Once you've set up your online store, and created and listed your digital products, you can sit back and earn. 
Here's a look at how to get your passive-income-powered online Creative Market shop up and running.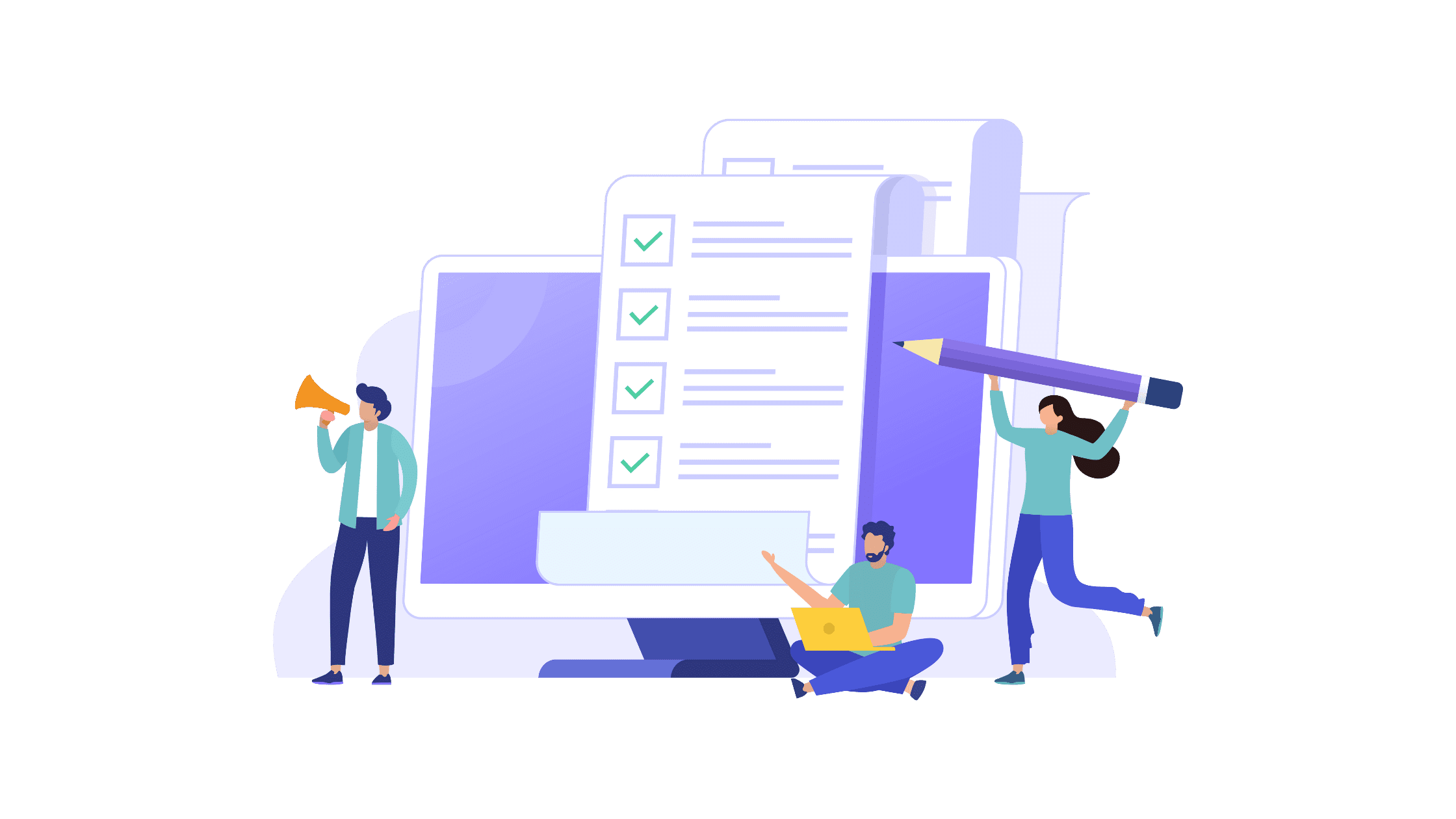 Creative Market decided a long time ago that they wanted to appeal to high-quality sellers to ensure that they build a reputation for selling top-notch digital products. So, they set up an application process that allows them to review your portfolio of work before 'accepting' you.
Their affiliates and existing sellers can refer potential sellers by sending invitations through which you can apply. You'll need to apply to the platform by sharing a link to your portfolio with them. The platform is looking for portfolios that demonstrate:
Uniqueness – Authenticity in designs and products that are hard to replicate or find elsewhere. 
Product quality – All digital items listed on Creative Market must be high quality and pass their standards. 
Sellers with experience – It is highly recommended that you link your existing online shops so that they can review your portfolio. 
If you don't have a portfolio, Canva offers an outstanding portfolio website builder where you can create a stunning portfolio of your work.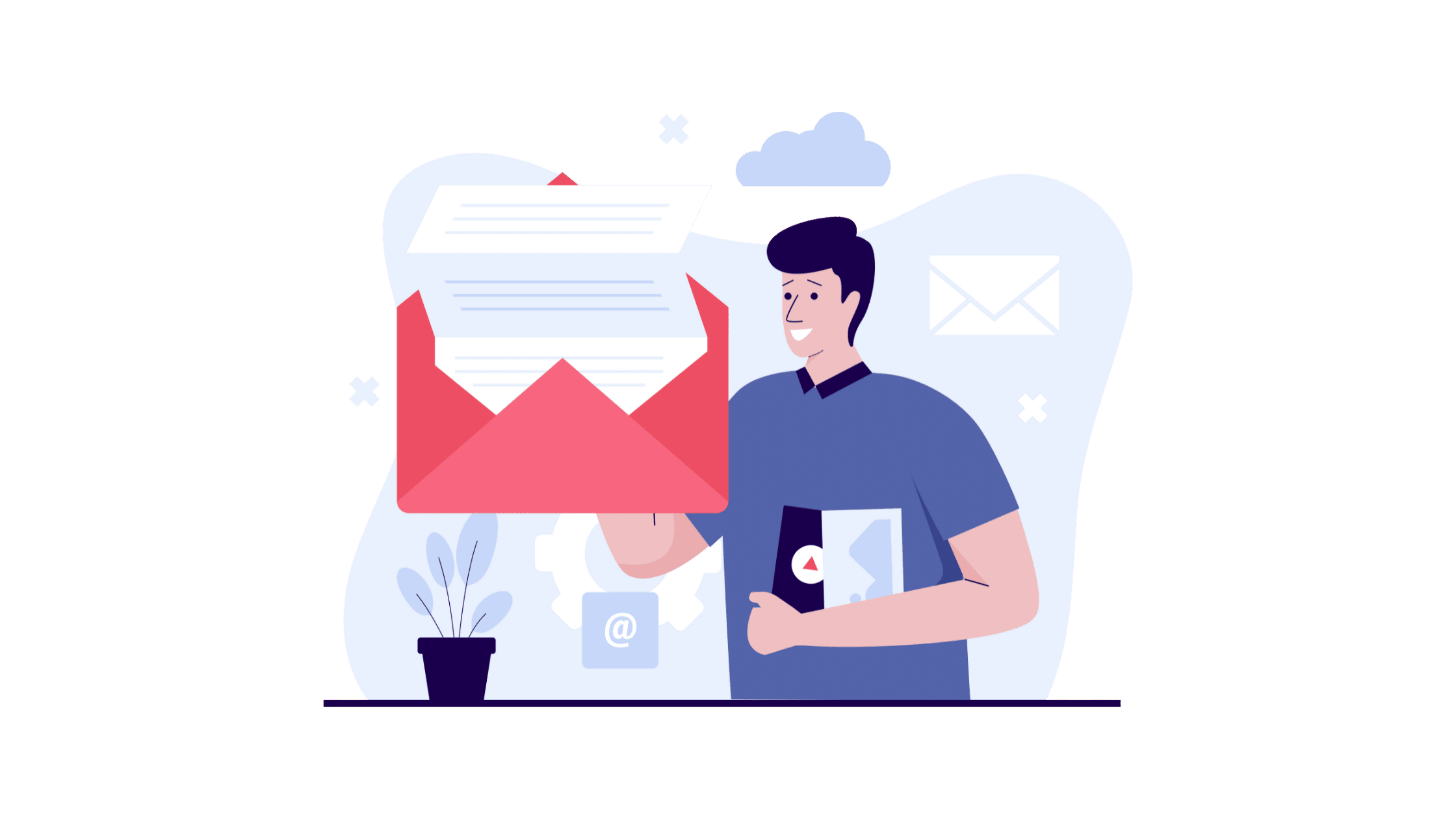 Once you've been accepted, you can go ahead and open an account. The platform will guide you in submitting your payment and other vital information and help ensure that your account is ready to go.
Once registered, you'll be able to list your products on the platform and start working on how to sell on Creative Market successfully. However, you won't yet be able to open a store – a store you need to get that passive income revenue flowing. For that, you have to apply to open a shop.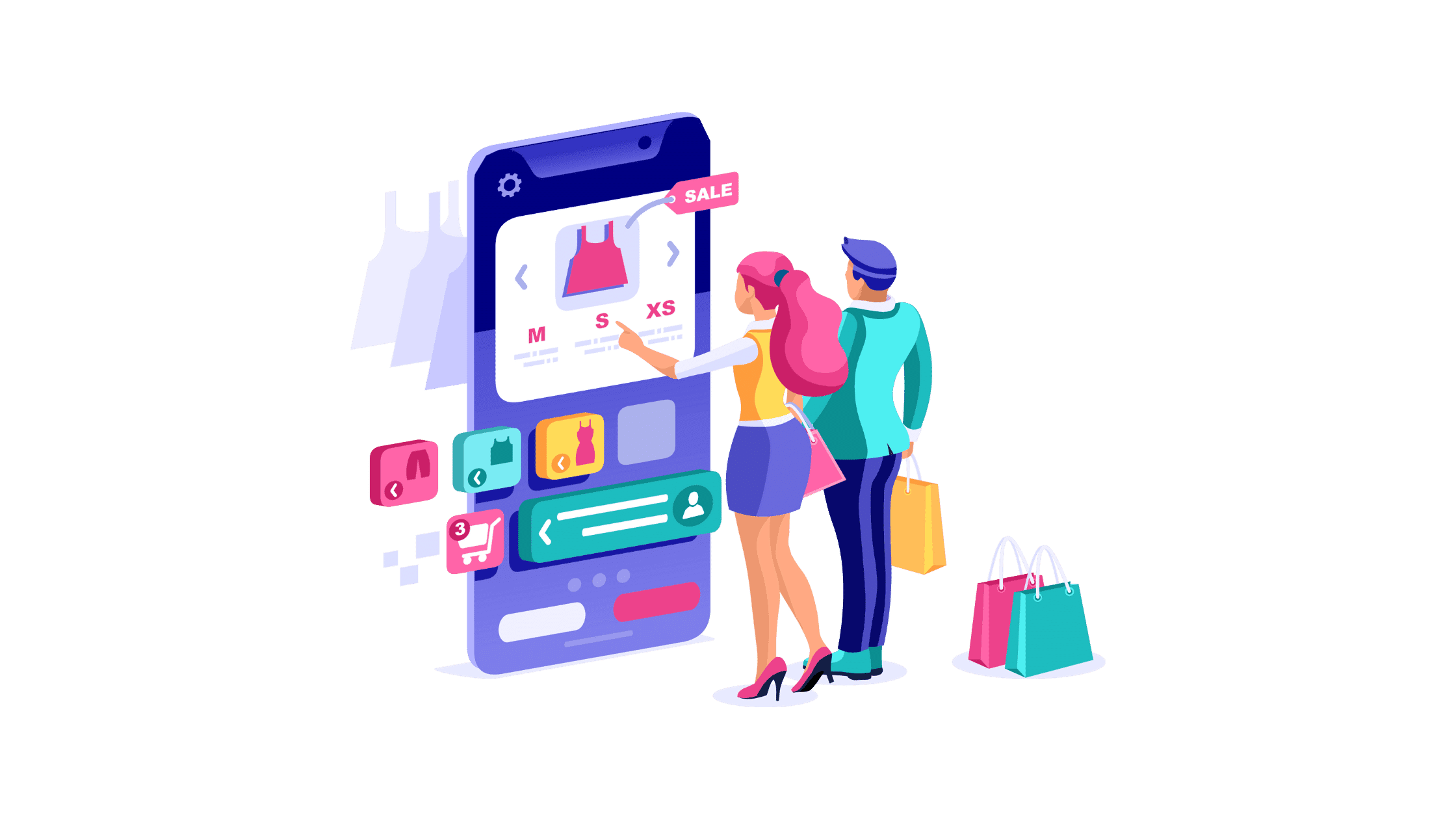 Here's where those prerequisites come in. If you're hoping to qualify for permission to open a shop, the platform will likely want to see an example of an online shop working successfully first. If you don't have an online shop up and running, think about opening one on Shopify, Gumroad, or Etsy first before applying to open a store on Creative Market. And, if you're looking for a creative outlet to go with your store, here are some blog platform options for creatives. 
When you set your shop up, Creative Marketplace will want to ensure you meet its standards and expectations. The reviewers look for a couple of important things in their new shops:
Selling things people are buying – Shops offering digital products that are in high demand will likely get the green light sooner. Stay up to date with trends and shifts in demand and base your product selections on what's working. 
Good quality products and designs – If you're an expert in a particular craft, better than most of your competition, you'll get great exposure on the platform, and your shop will thrive. Sellers must aim to top their categories if they want to succeed. 
Originality – Got an idea or a design nobody's thought of yet? Pitch it on Creative Market. Sellers whose products stand out from everyone else's are winners in this ultra-competitive field. 
4. Start Adding Your Products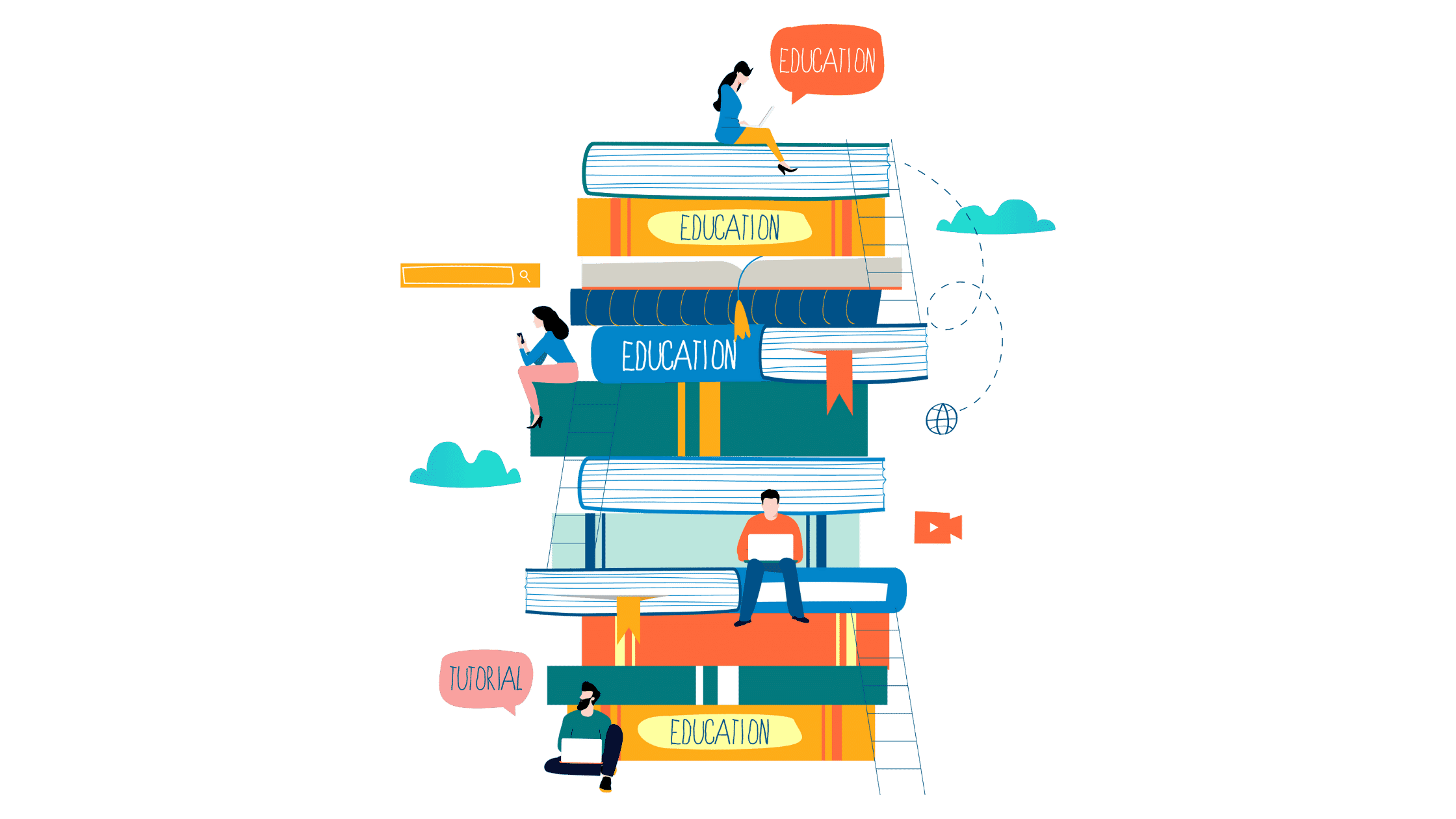 As soon as you get shop approval, you're on your way to passive income-fuelled prosperity. Well, almost. Finish setting your shop up and get ready to add some products to your store. 
Adding products is easy on Creative Market. Simply add a title, pick a category, add those all-important images, draft an expressive description and upload your product files. You can choose from three product license types (personal, commercial, and extended commercial) and tag your products before going live with them. 
Sellers determine their own prices (don't forget about that 40% 'platform fee'), and they won't have to wait for per-product approvals before going live instantly. You can create new products whenever you wish and update them at will. Plus, your customers will enjoy instant delivery as soon as they buy. 
5.  Stay Passive & Let Creative Market Handle Any Issues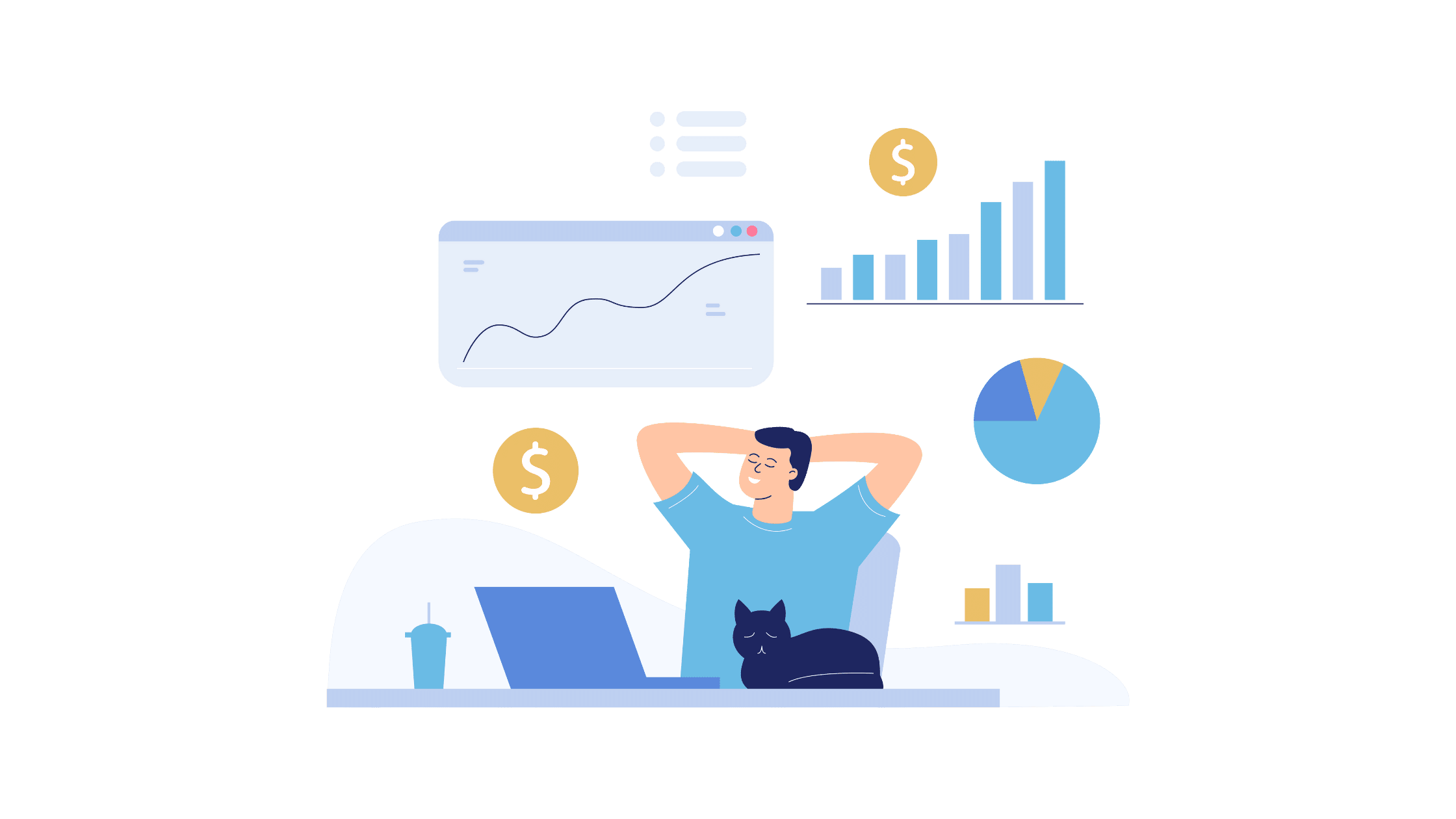 Once your products are live and flying off the digital shelf, Creative Market will provide up-to-date, minute-by-minute stats, so you can check in on how everything is doing whenever you want. 
The platform will keep your customers updated on marketing and promotional information, and you don't need to worry about dealing with after-sale service of customer queries – Creative Market takes care of everything. 
Marketing is managed by the platform, with email newsletters, blogs, social media promotions, and more tailored with you in mind. From product recommendations, discount sales, and 'top picks' to staff selections and trending product highlights, promotion is effective and well-executed. 
Yes. While getting green-lit to join Creative Market can be tough, once you're in, you have an excellent opportunity to leverage the potential of passive income ideas and opportunities by taking advantage of a well-managed premier marketplace where you don't need to worry about a thing. Keep your store well-stocked with innovative creations that appeal to a selective market, and think carefully about your product design, demand and value. Figuring out how to make passive income selling on Creative Market is pretty straightforward.
Passive income has been around for a long time. But low-effort, high-revenue possibilities used to be few and far between. Not anymore. With opportunities like this, figuring out how to sell on Creative Market and drive good passive income has become more accessible than ever, thanks to online opportunities and tools that give us exactly what we need to invest in something, create it and let everything take care of itself.
Creative Market is the next step for designers, artists, and creatives at the top of their games to take their passive income to the next level. Good luck, and keep on keeping creative!