How to Sell Your Notes for Cash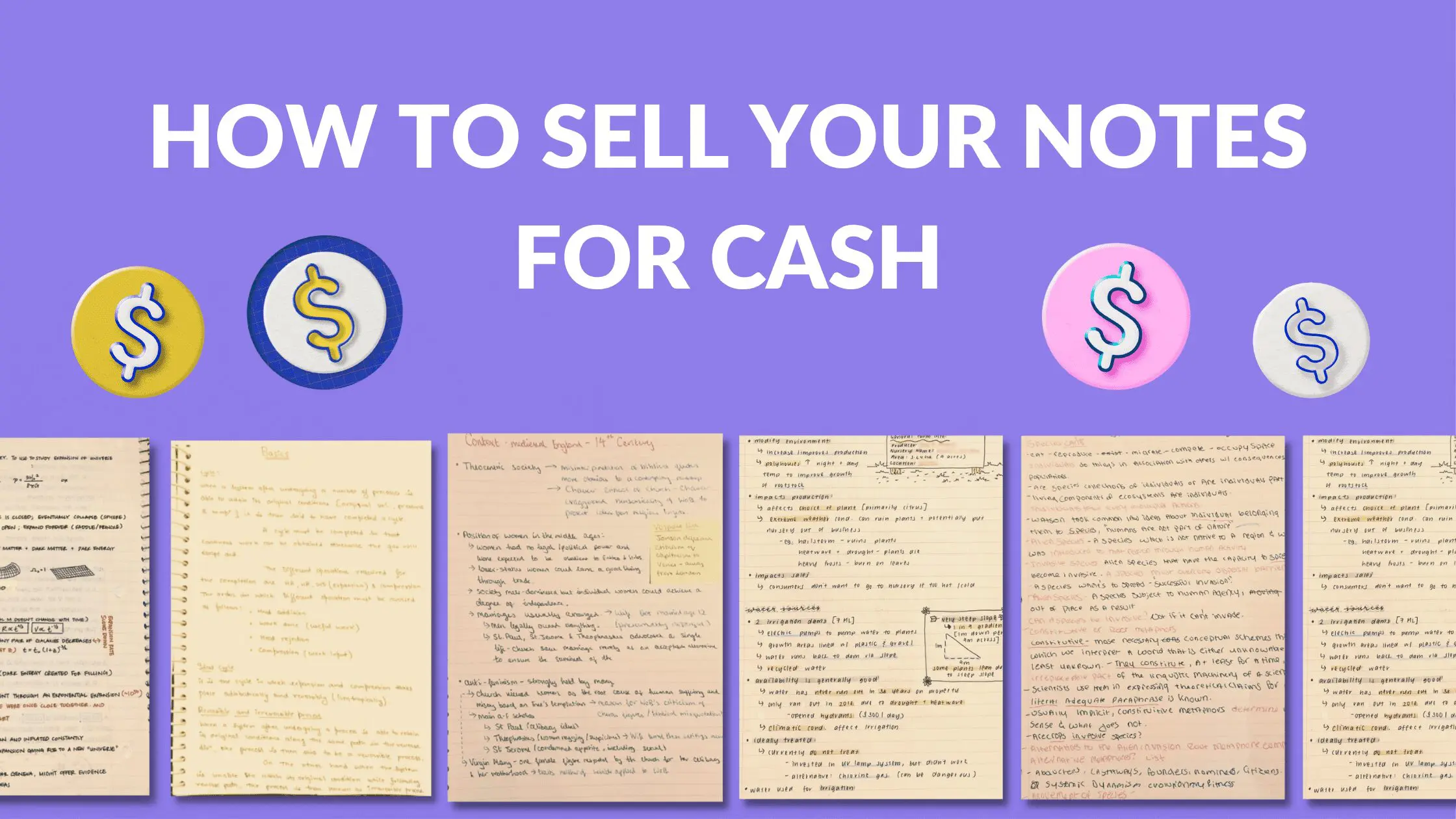 Disclosure: Some of the links below are affiliate links, meaning that at no additional cost to you, I will receive a commission if you click through and make a purchase. Read our full affiliate disclosure here.
Have you ever wondered what to do with all those notes you created in college? Did you know you can turn your notes into an income by selling them online? There are around 16 million college students in the US alone, all looking for ways to study smarter and more efficiently. Students spend hundreds of hours carefully drafting notes only to have no need for them once they graduate or pass a test. They either share them for free with classmates, throw them away or delete them, wasting precious effort. But today, the study notes market is thriving, and you can earn an income by selling your existing notes or creating them for grateful students. 
In 2022, college students have less time to spend summarizing texts into compact, high-quality study notes for their midterm and final exams. In-between extramural activities, family time, and socializing, not to mention working and attending classes, there isn't much left in the day to transform textbook content or lecture snippets into high-quality notes for studying later. 
We dive into the methods, sites, and steps behind how to sell your notes for cash. In this article, we'll unpack the resources and techniques which are working for those taking advantage of selling study notes to people and where to sell notes for money that is worth the effort.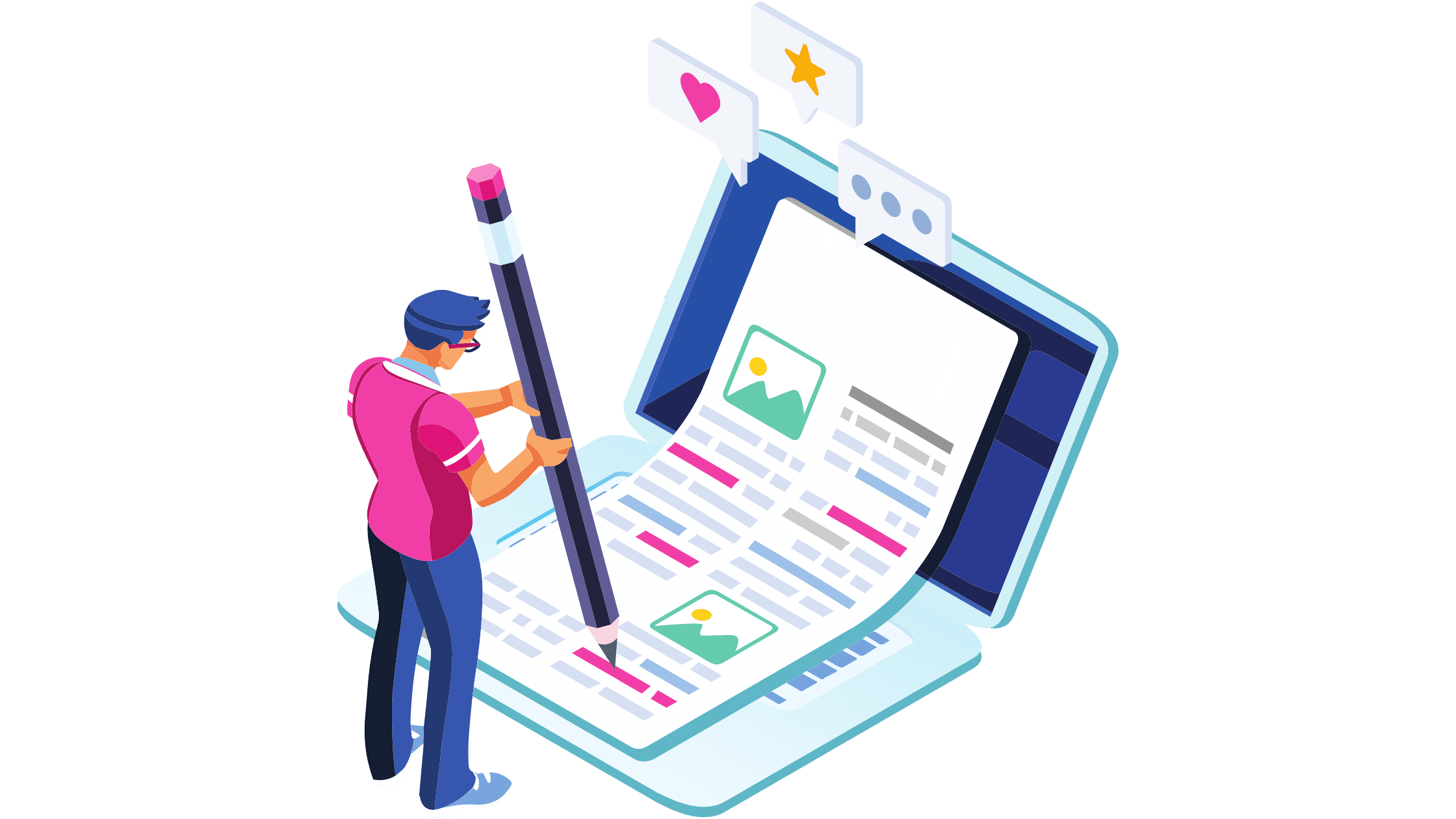 Back in the day, before smartphones and laptops made our lives that much more mobile, students had to make notes by writing them out – on paper. They'd need to study their textbooks carefully, highlighting essential sections and sticking Post-its to mark critical chapters. This usually took hours and, depending on how committed you were, produced varied results. 
Thankfully, mobile devices and the internet have allowed us to speed things up by making digital notes and then improve or share them without having to start from scratch. 
How to Earn Money Selling Notes Online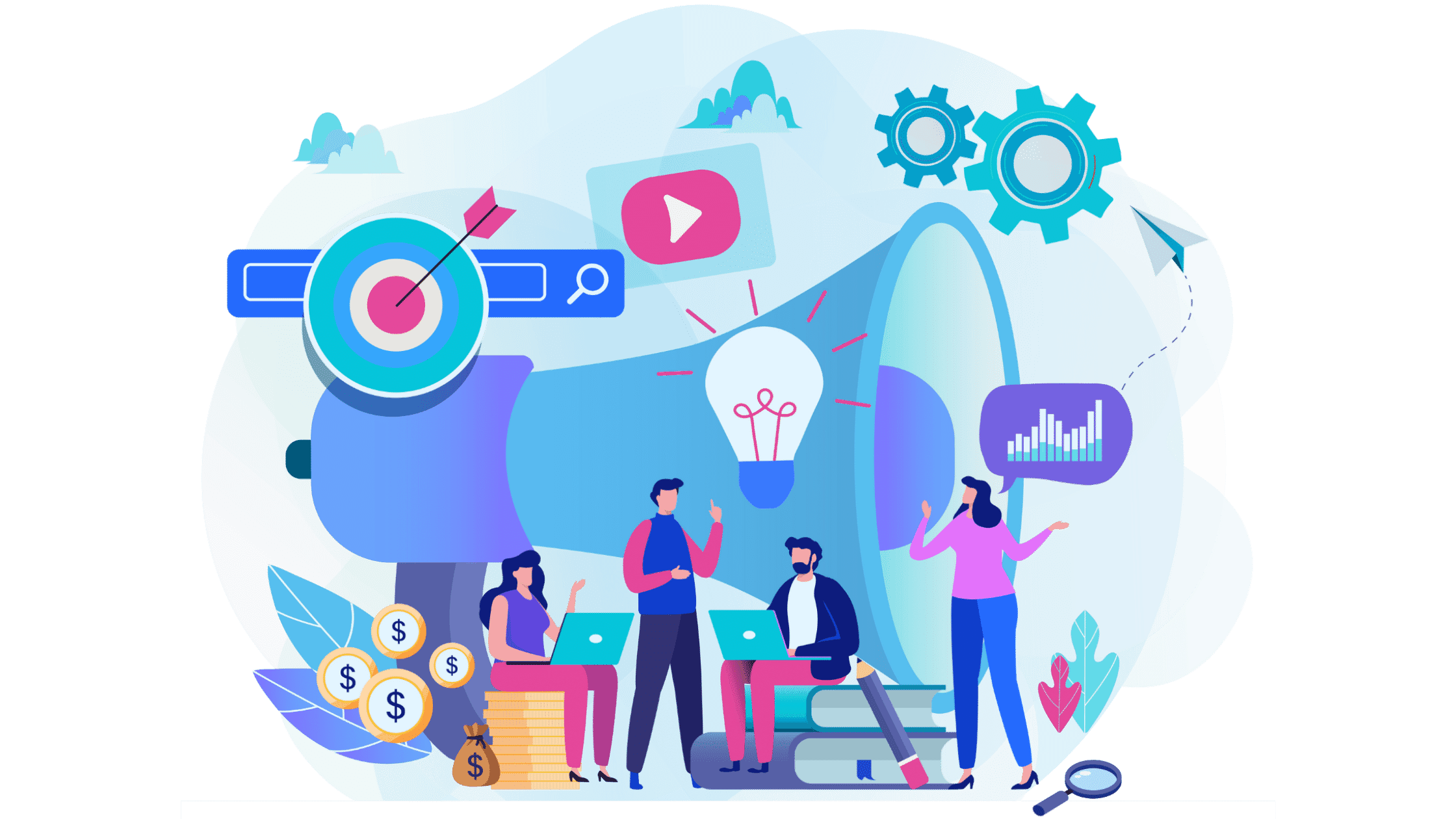 There are many ways to sell your notes, online being the best route if you want to sell study notes specifically. Each method has its pros and cons, but they are all geared towards achieving the same goals – selling study notes for income. The trick is to choose the route that gets you the best returns for your efforts.
1. Start a Notes-Focused Blog or Website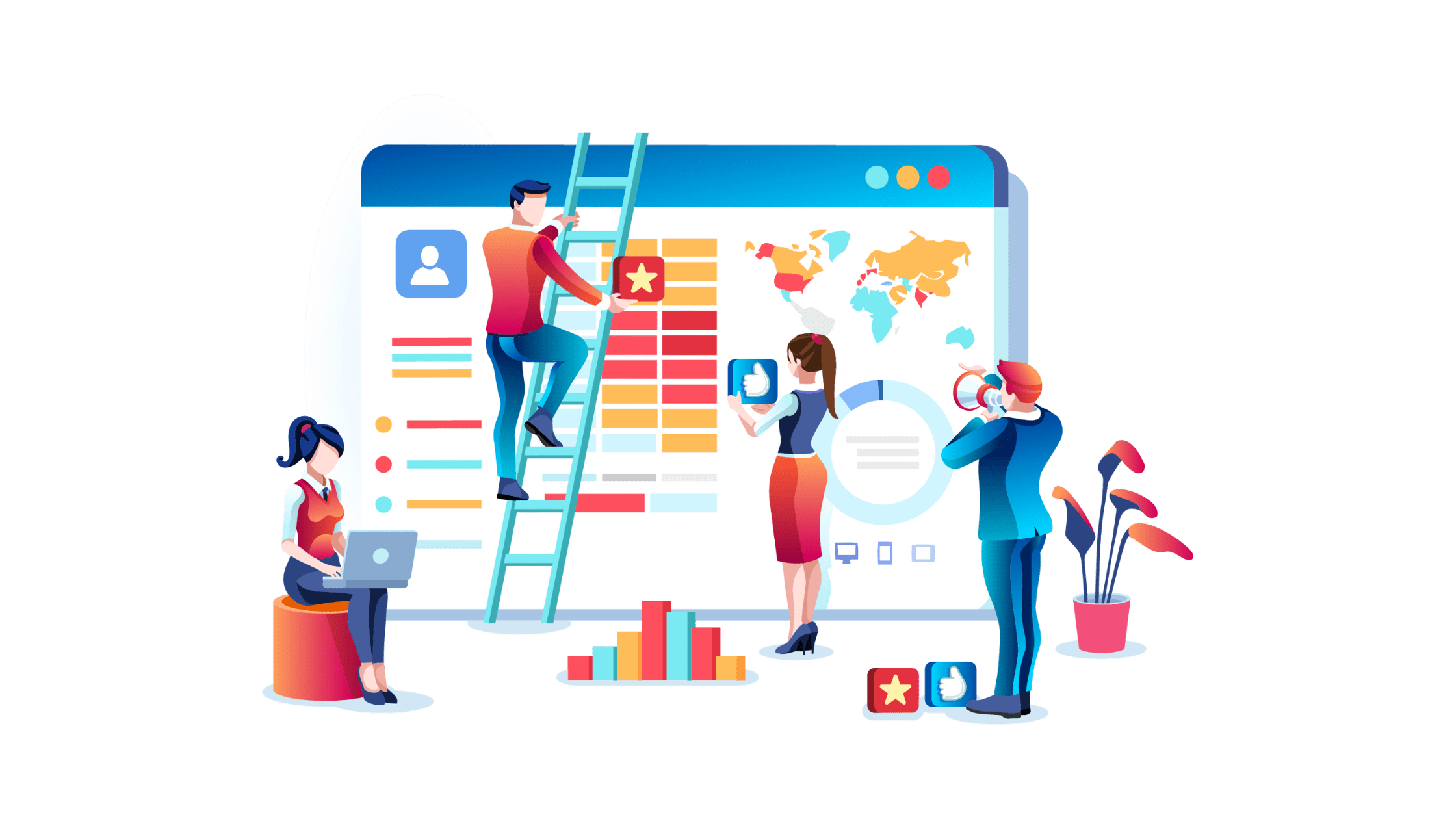 If you have a blog or website with a decent college audience base, you're already halfway there. Tap into your market by offering to sell your notes for money directly to them as digital downloads or as a time-release subscription offering.
You can use your blogging skills to curate topics related to your notes and give people a taste of what you have to offer. Don't forget about those affiliate marketing options or advertising opportunities, either.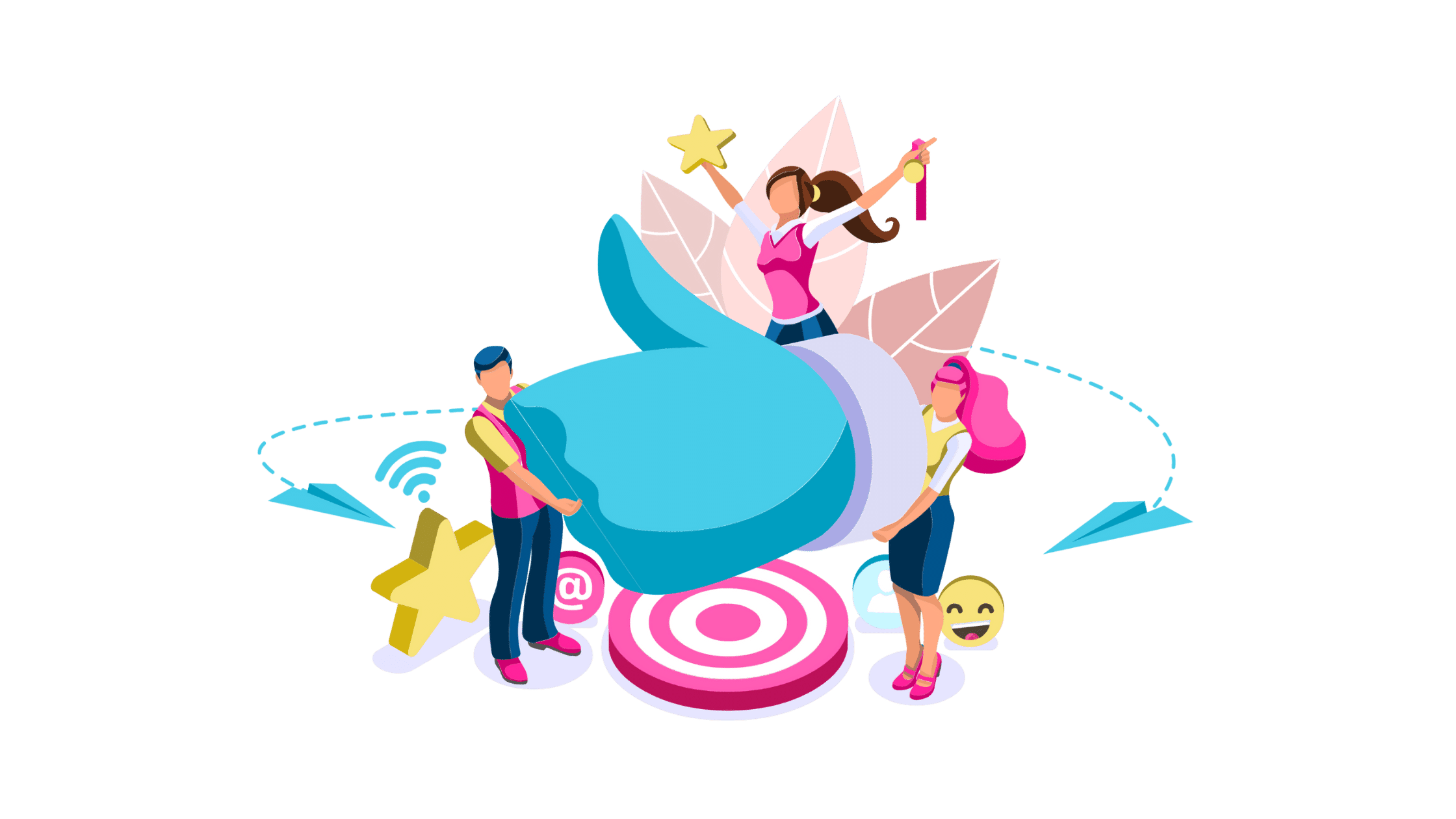 Social media has quickly grown into digital selling hubs and the perfect place to find prospective customers to start selling notes online to. Using these platforms is free, and you can leverage the extra tools available to maximize your exposure. 
Social media is the perfect place for beginner note sellers to kick things off. You can add a YouTube channel dedicated to pitching your offerings to a broader audience, use Instagram to give the market a snapshot of what your notes look like, and tailor your LinkedIn page to reflect your expertise. 
3. Sell Directly to Students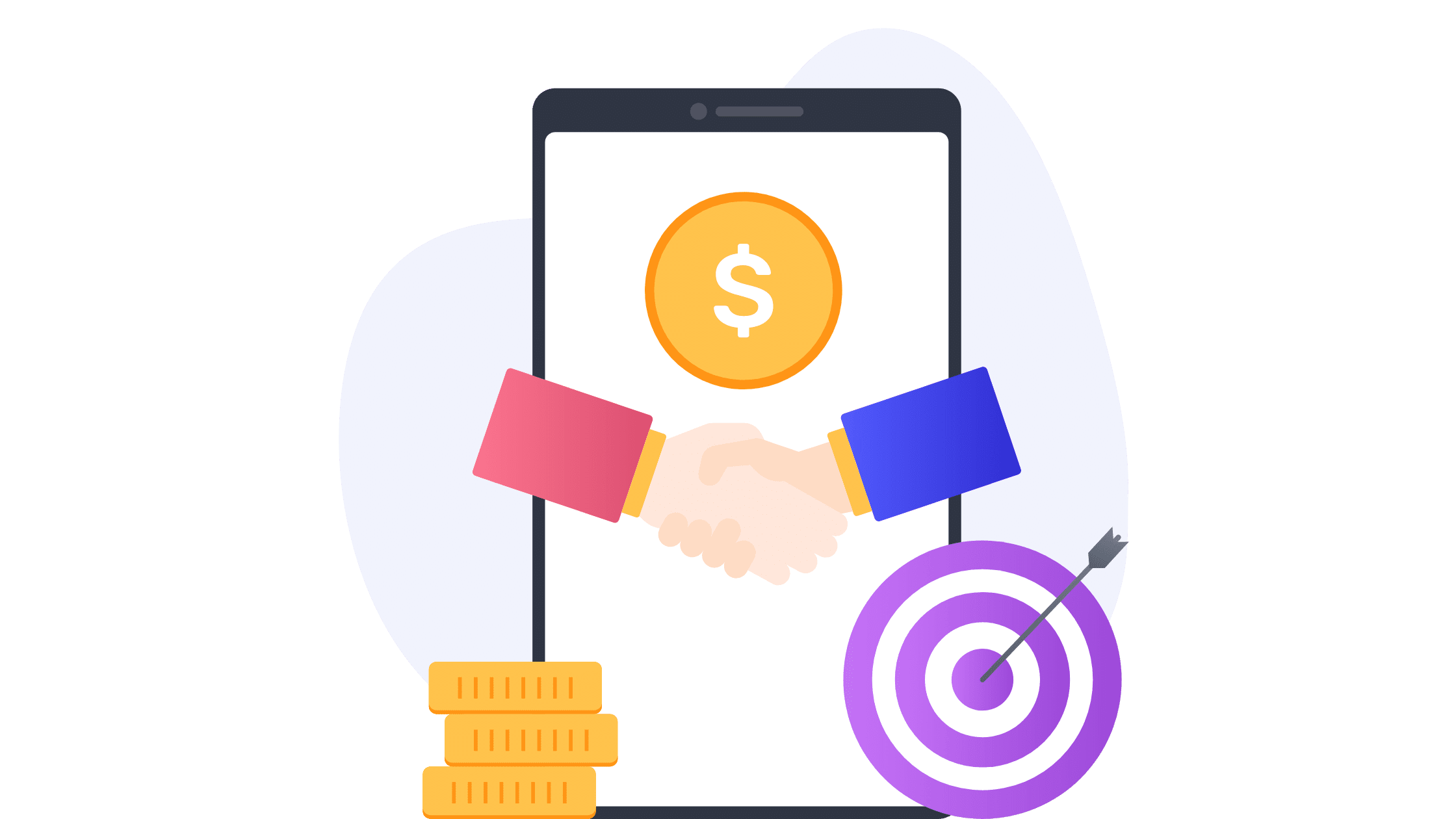 Another great option to sell your notes for money is to reach out directly to potential student clients. With some innovative digital marketing and a solid website, you can kick off an independent online business that can net you great income over the long term. 
Finding prospective customers is easy. Reach out to people on your network to gauge interest, check social media for anyone who needs notes, or advertise your offerings by launching a paid ads campaign. 
4. Become a "Notes Freelancer"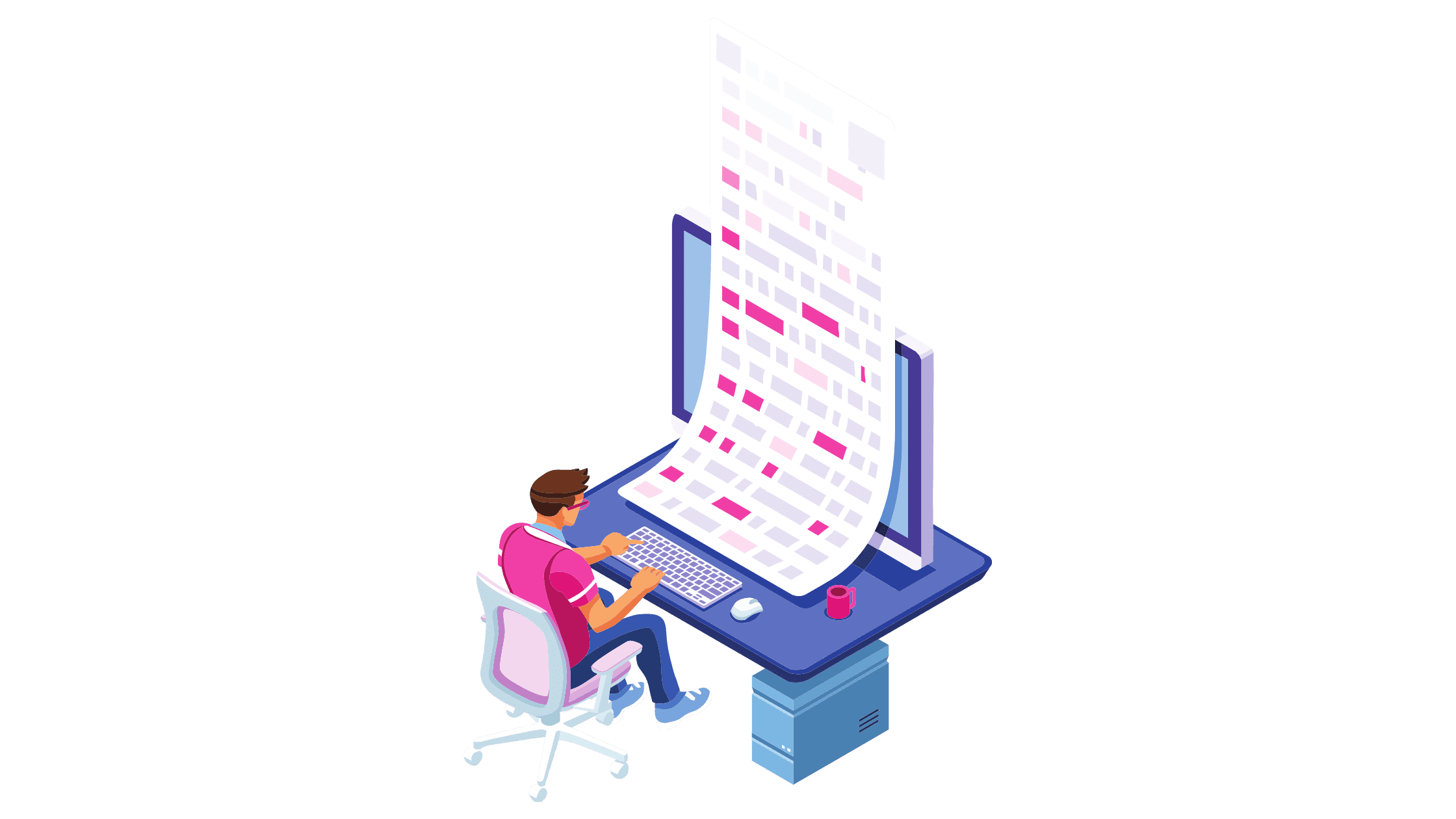 Freelancing platforms like Upwork and Fiverr are full of buyers looking for pre-made notes. Whether days out from their finals or urgently needing new notes 'after their dog ate their homework', many students turn to the platforms for help. 
Simply set up a profile and describe your notes' content, relevancy, style, and value. Set your prices, and you're good to go! All you have to do is wait for your clients to come to you.
5. Transform Your Notes into Online Courses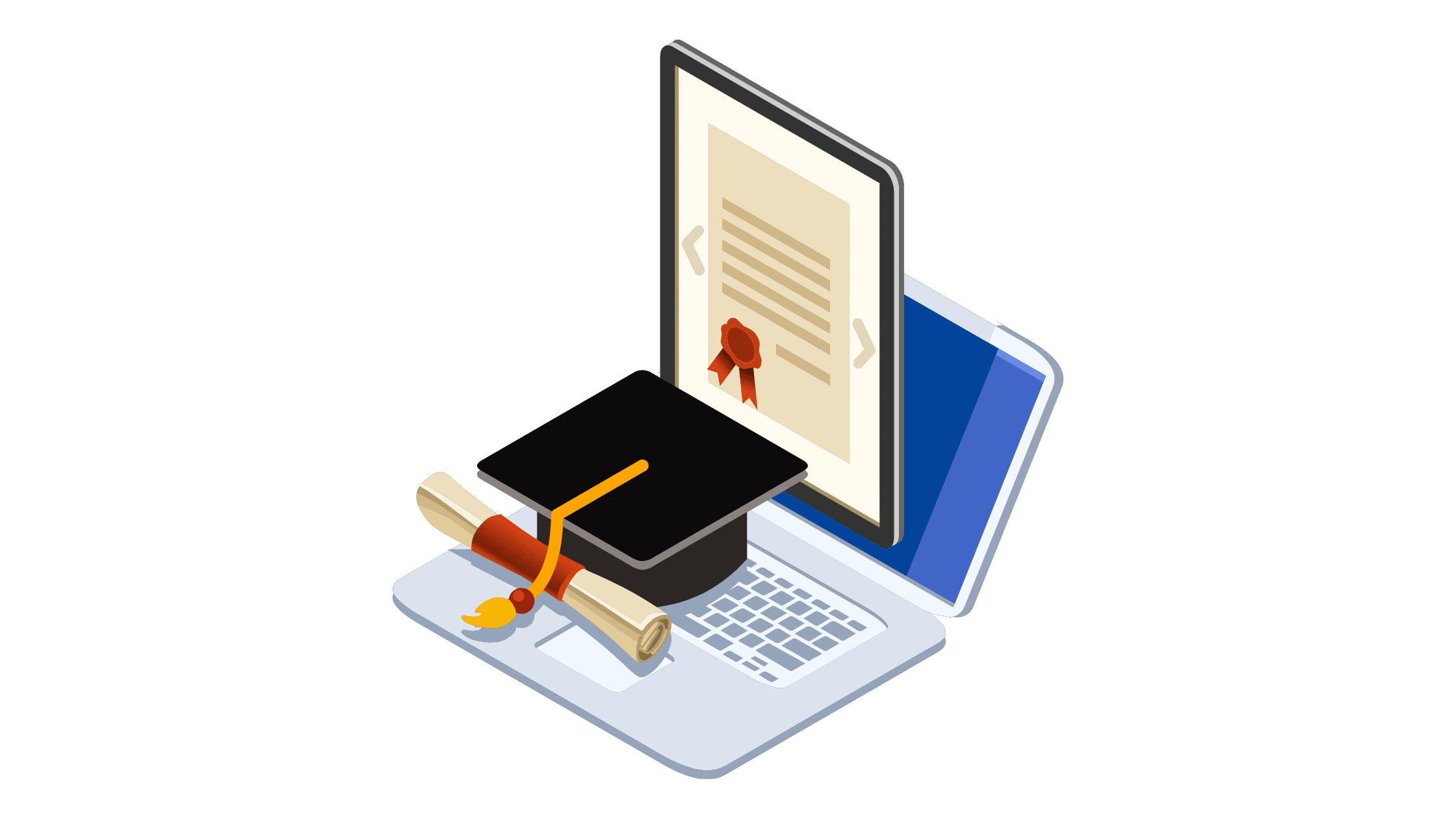 If you're looking for how to sell your notes for cash in one go, you can combine them into online courses and publish them on platforms like Skillshare and Teachable. Online courses are booming right now, and these innovative platforms can take the effort out of selling study notes, one chapter at a time. 
These digital marketplaces allow you to go beyond simply selling your notes to a couple of people – they enable you to scale your offering, customize pricing structures, and refine your content into professionally curated resources. They even offer subscriptions, allowing you to release your notes incrementally, maxing out your earning potential. 
5 Sites Where You Can Sell Notes for Cash

If you're keen to sell your notes online fast and without having to set up a website, do your own marketing, or spend time managing clients, you can turn to websites that sell your notes online for you. 
These sites function as digital marketplaces for notes, offering buyers a platform to search for and purchase the notes they need while giving you the chance to sell notes for money on a broader basis and without having to do much. 
The platforms usually take a commission every time someone buys your notes, and some are very selective about the quality and how your notes should look. Ultimately, though, they're the most popular choice if you're looking for how to sell your notes for cash.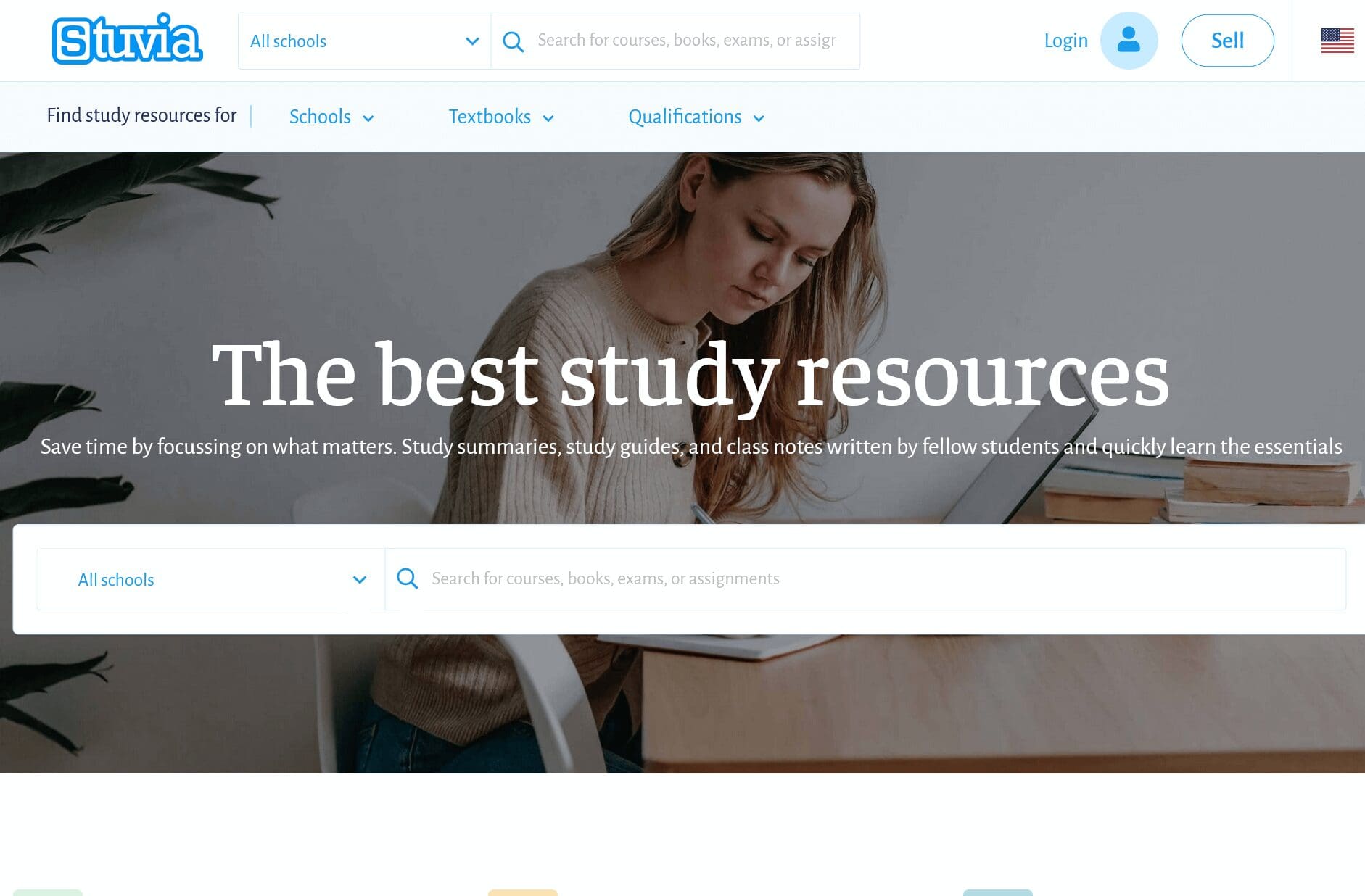 Stuvia is a popular site that lets you list notes covering just about every topic out there, from the high school level, right through college. They accept course notes, textbook summaries, essays, exam outlines – you name it. 
Great for: Getting started selling notes and making a little extra on the side.
Expect to make: Average revenue. It's all about volume on Stuvia. 
Reason to sell here: You get to set your own rates, and Stuvia's big market means you'll be selling in no time.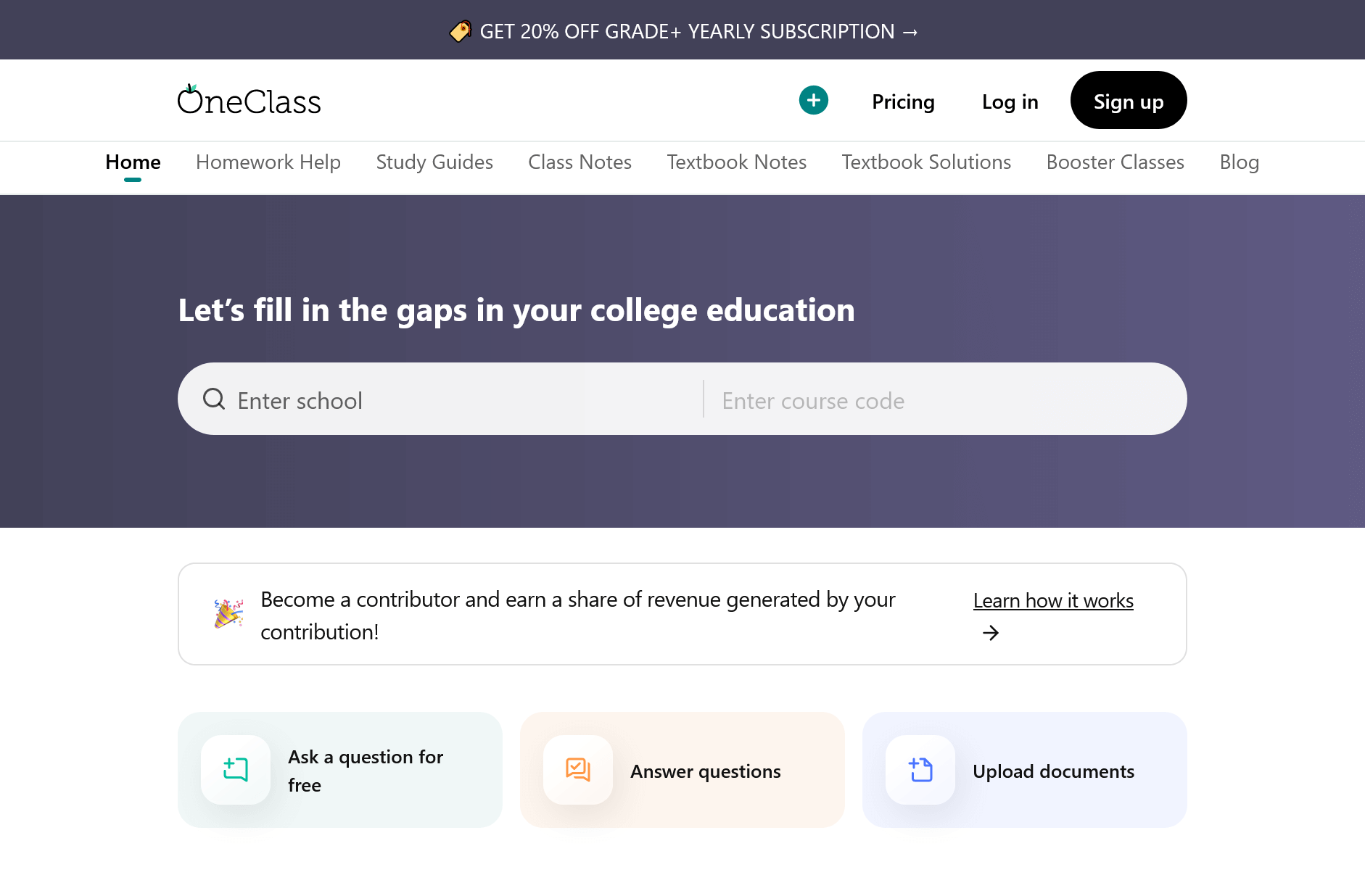 In contrast to Stuvia, OneClass wants you to take notes for specific classes rather than general topics or subjects. The platform pays you a flat rate to supply class notes taken during classes or courses, and you'll need to upload material weekly. Sellers must get approved before joining. 
Great for: Earning a stable income for your notes.
Expect to make: Pretty good cash. OneClass pays fixed rates per class or course that you attend, of up to $470.  
Reason to sell here: You'll get a shiny reference from the platform for selling notes – great for the resume.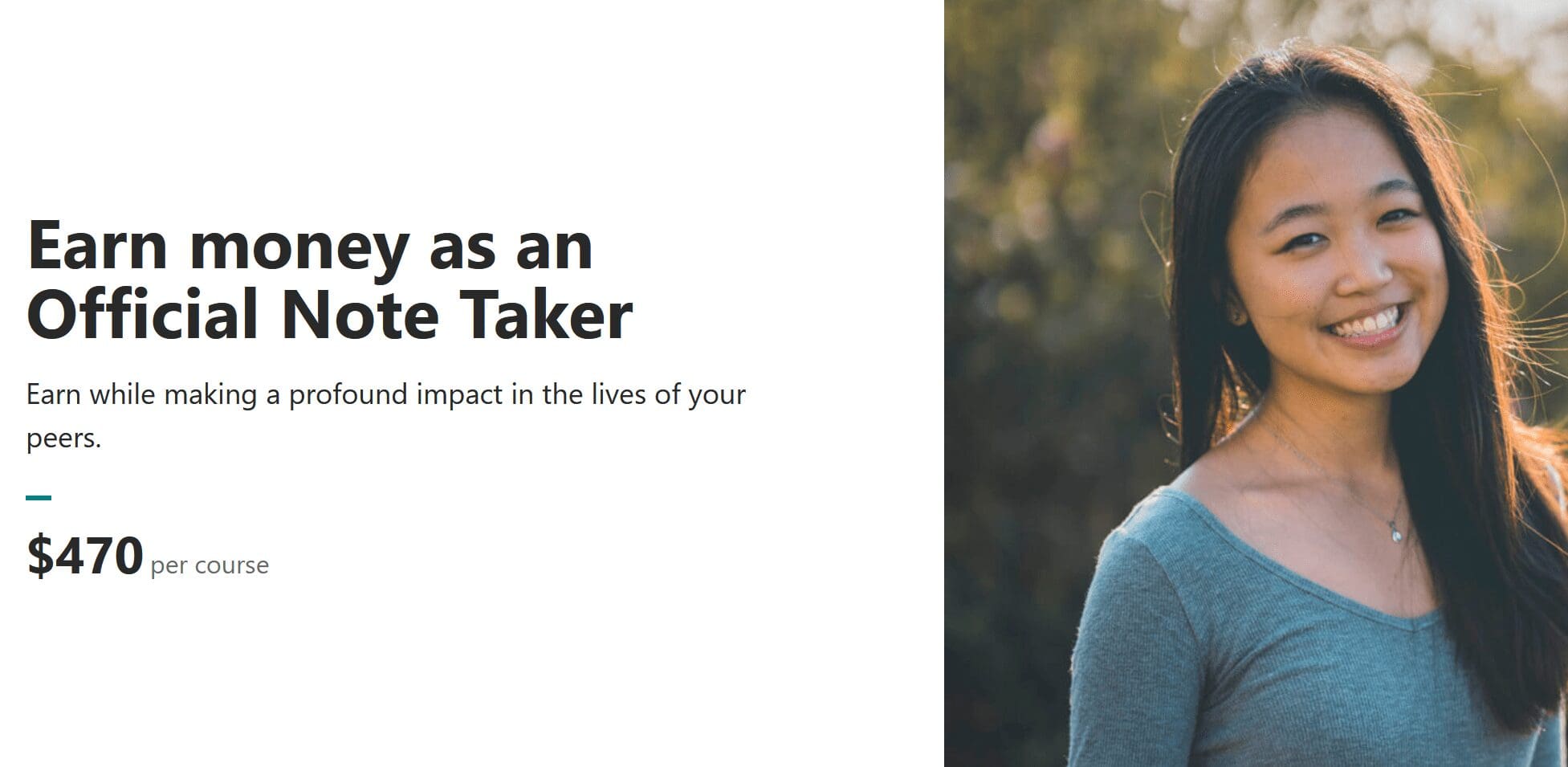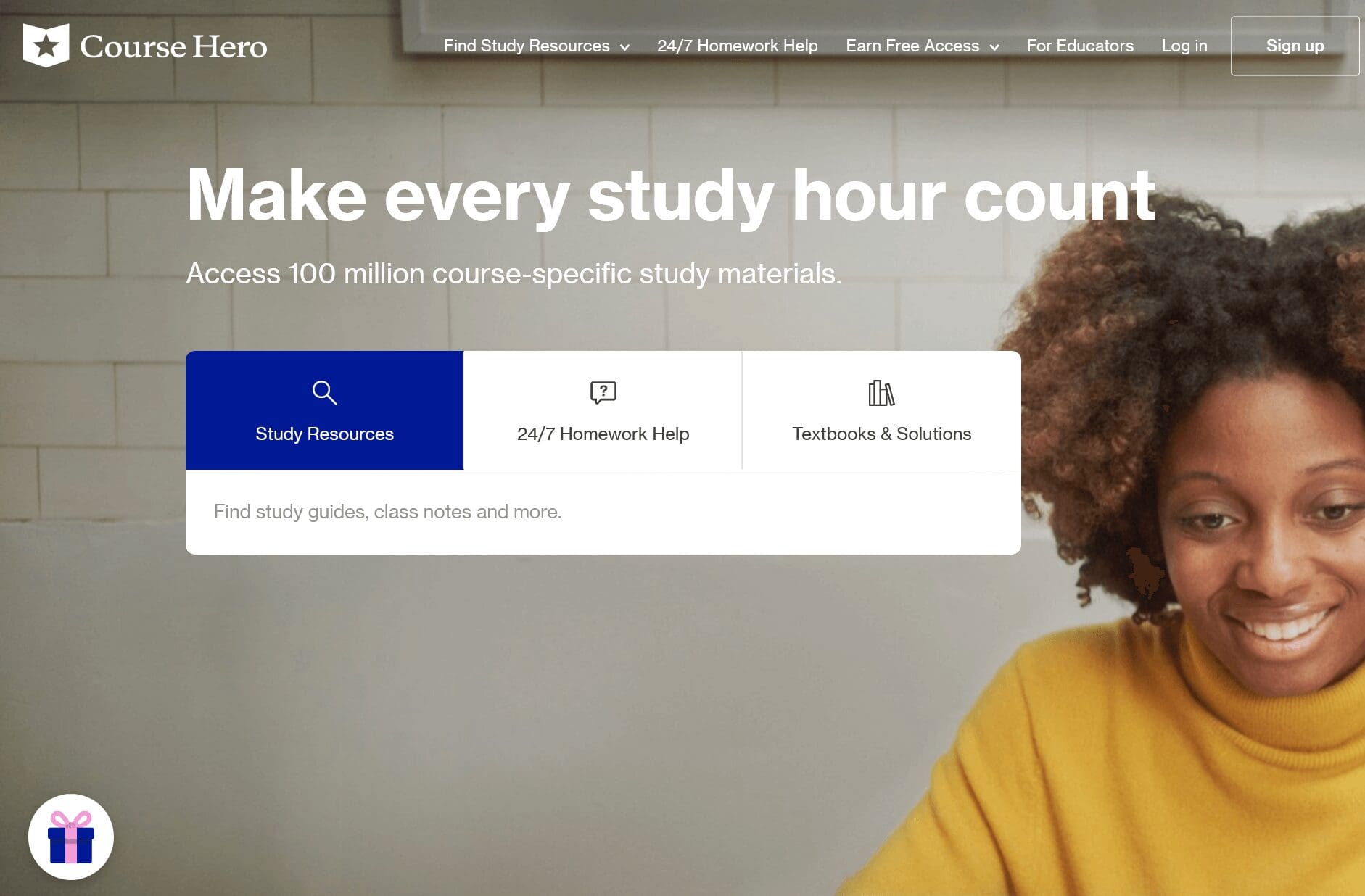 Course Hero is a popular resource among students looking for a wide variety of well-curated notes, courses, and study material. This means that your notes are more likely to make money from selling notes faster than on other platforms, but you'll need to register as a tutor before you can get to selling. 
Great for: Those looking to sell notes while gaining tutoring experience.
Expect to make: Good income, but you can also sell your notes in exchange for access to other material on the site. 
Reason to sell here: Course Hero gives you a selling platform while being able to use their resources, too – perfect for note sellers who are still students themselves.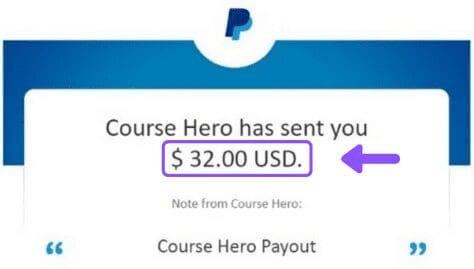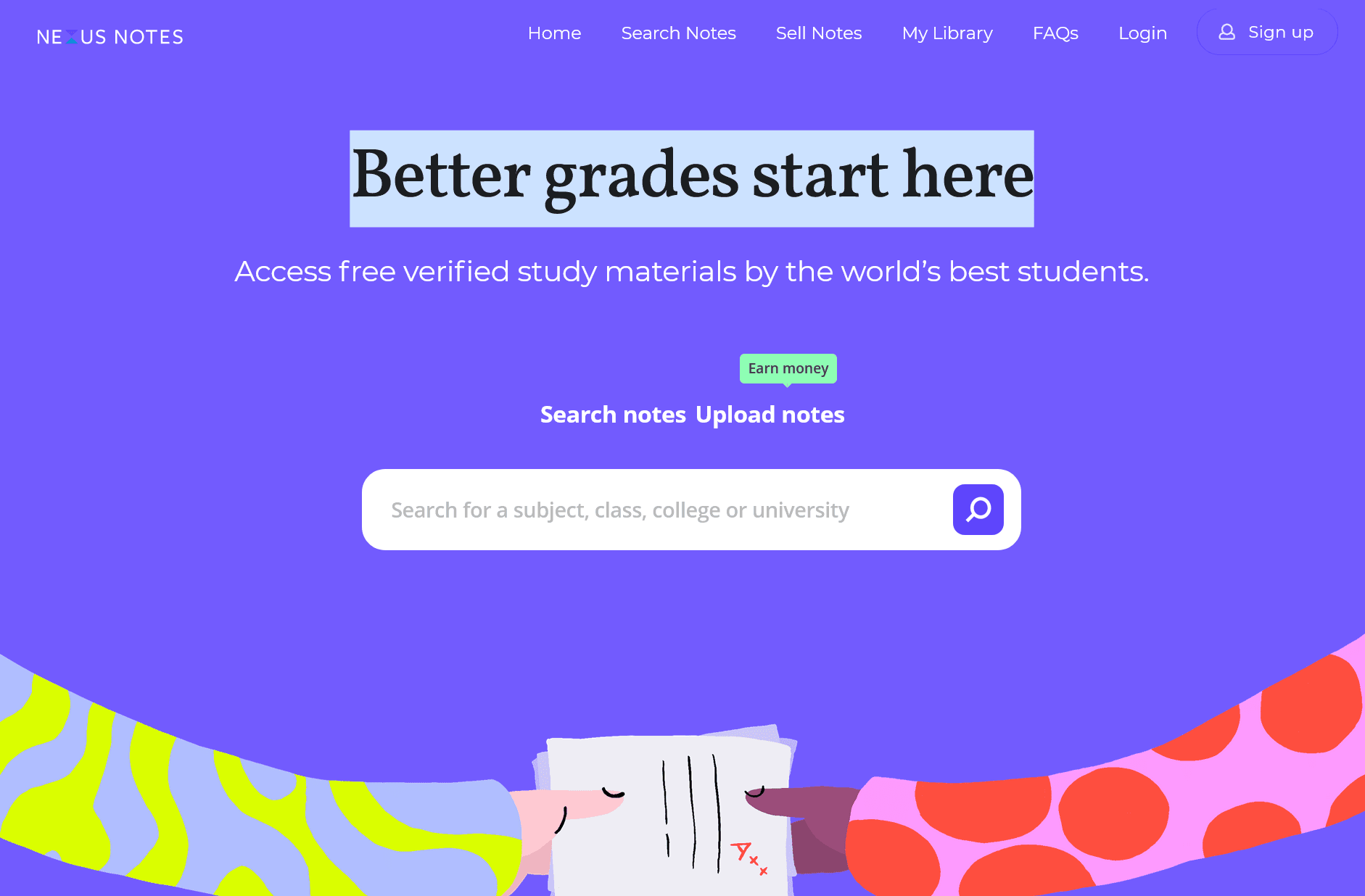 Nexus Notes is a passive income opportunity that makes selling notes online easy. Upload your content to the site, wait for their team to check and approve them, and split the income with the platform every time a student makes a purchase. 
Great for: If you want to sell your notes without spending much time and effort doing so.
Expect to make: OK money. Students pay $35 per set of notes, and you keep 50%. 
Reason to sell here: Nexus Notes turns your notes into a low-effort passive income, paying out earnings monthly via PayPal.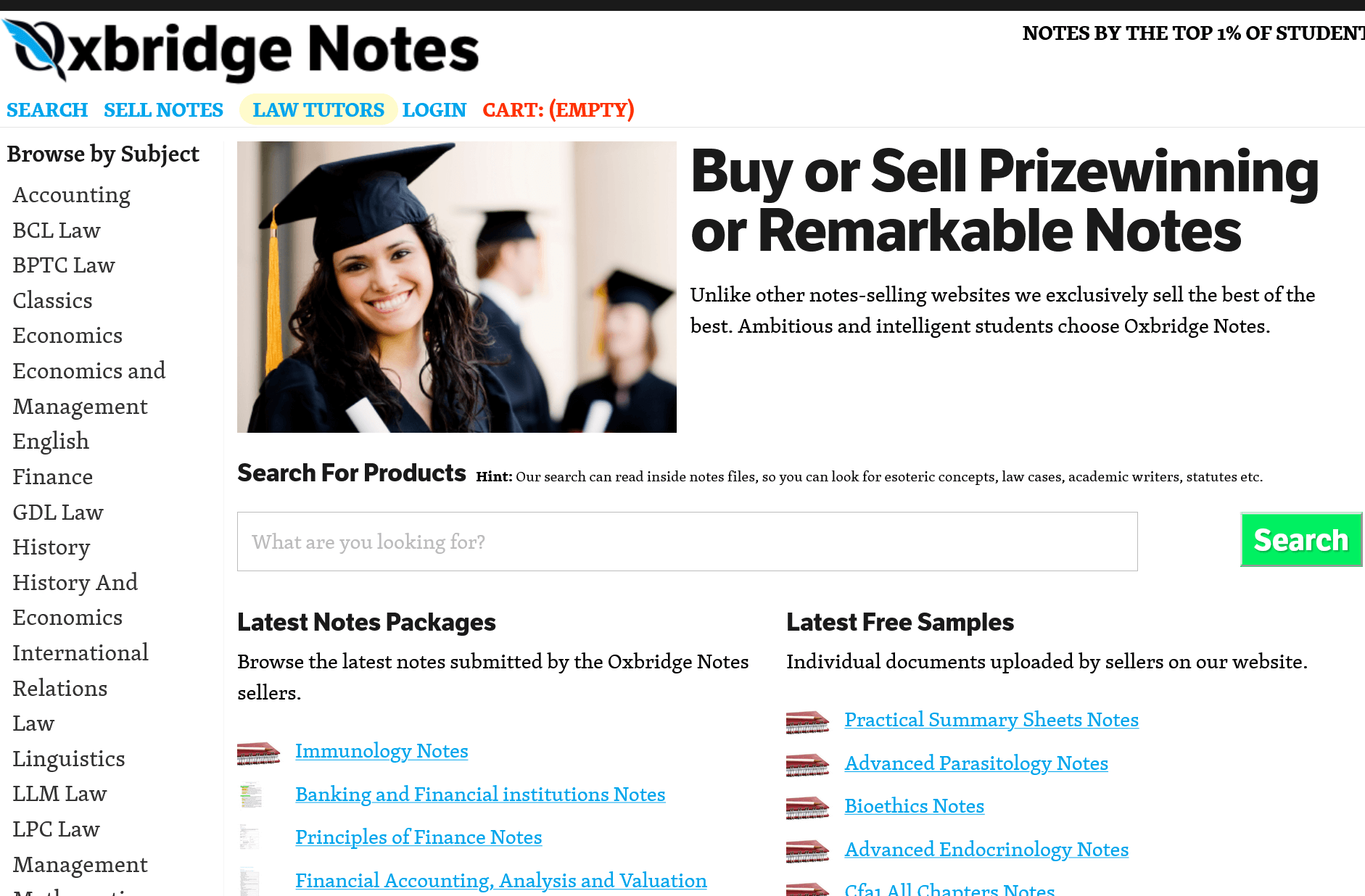 Oxbridge Notes is an all-in-one student materials marketplace. The site is popular among US, UK, and Canadian student communities and allows you to sell more than just your notes. Course outlines, study guides, infographics, and more are all welcome on Oxbridge Notes, so long as they meet their lofty quality standards. 
Great for: Selling anything study-related, including notes, exam summaries, test papers, and more. 
Expect to make: An average of £250 ($280) a year, according to the site, but with 72% commission earnings, it's better than most. 
Reason to sell here: Oxbridge Notes is perfect for selling your high-quality content, beyond notes, to a global audience.
5 Tips for How to Sell Your Notes for Cash

Before you decide on which method or site you'll make money from selling notes by using, you'll need to ensure you can deliver high-quality content to your customers. Aside from confirming that you're able to transform your notes into well-curated content that people and sites will pay for, there are some basic guidelines you should subscribe to if you want to make it worth your time.
1. Don't Undersell Yourself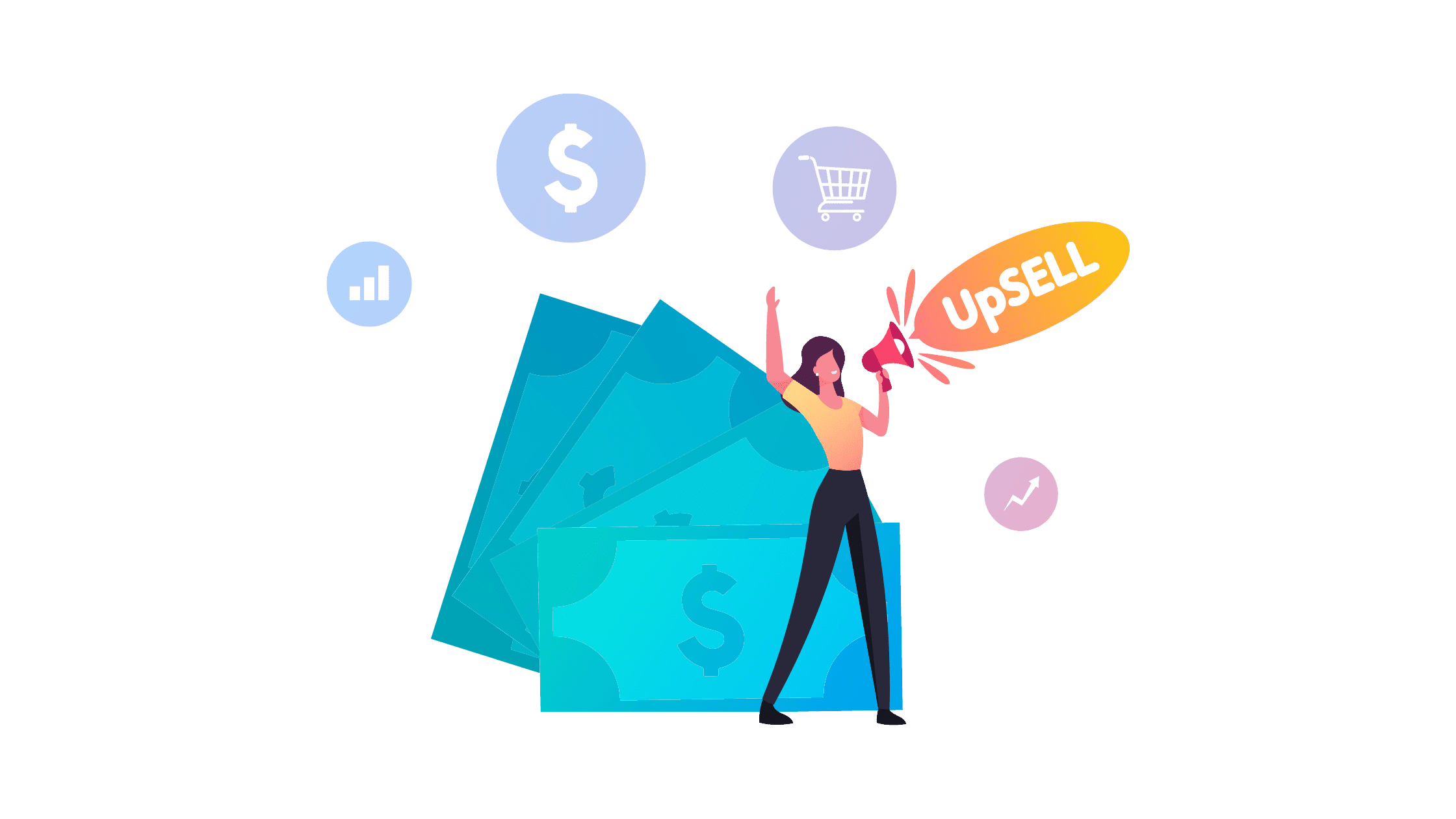 Undervaluing themselves is one of the biggest mistakes people make when selling study notes online. While there is some tough competition out there, there's just as much demand for your notes too. When pricing to sell notes for money, or deciding on which site to use, think about the effort and time you put into making them and the quality of your content. Good work deserves good pay.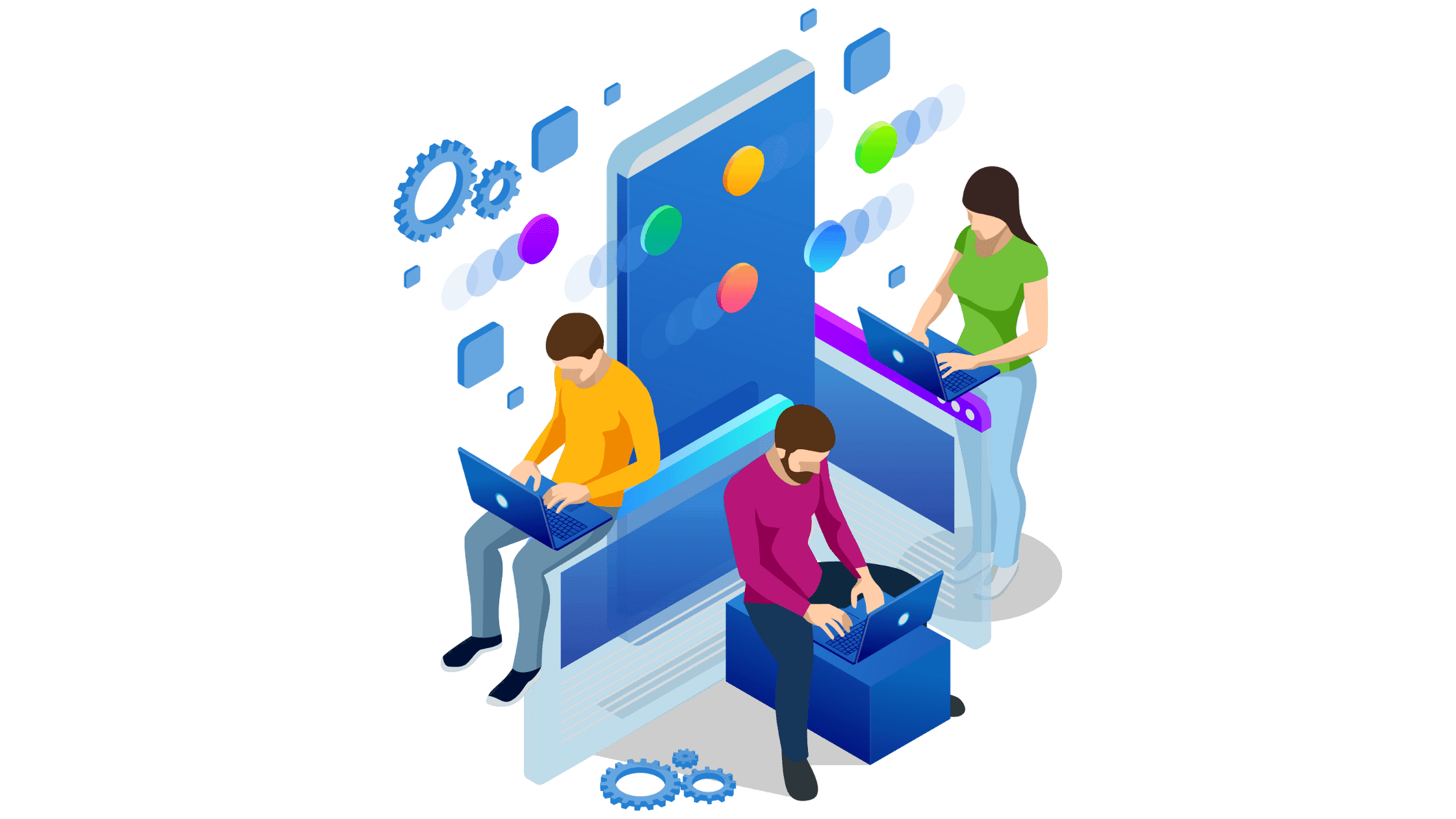 While you may think your unique notes structure, system, and format are perfect for you, they're probably in need of a refresh to accommodate everyone else. To do this, you can take advantage of the many tools and apps that will give you everything you require to refine your notes before selling them for cash. Canva is perfect for your graphic design needs, Grammarly will help you nail down your syntax, grammar, and spelling, and ConvertKit will take your email marketing to the next level.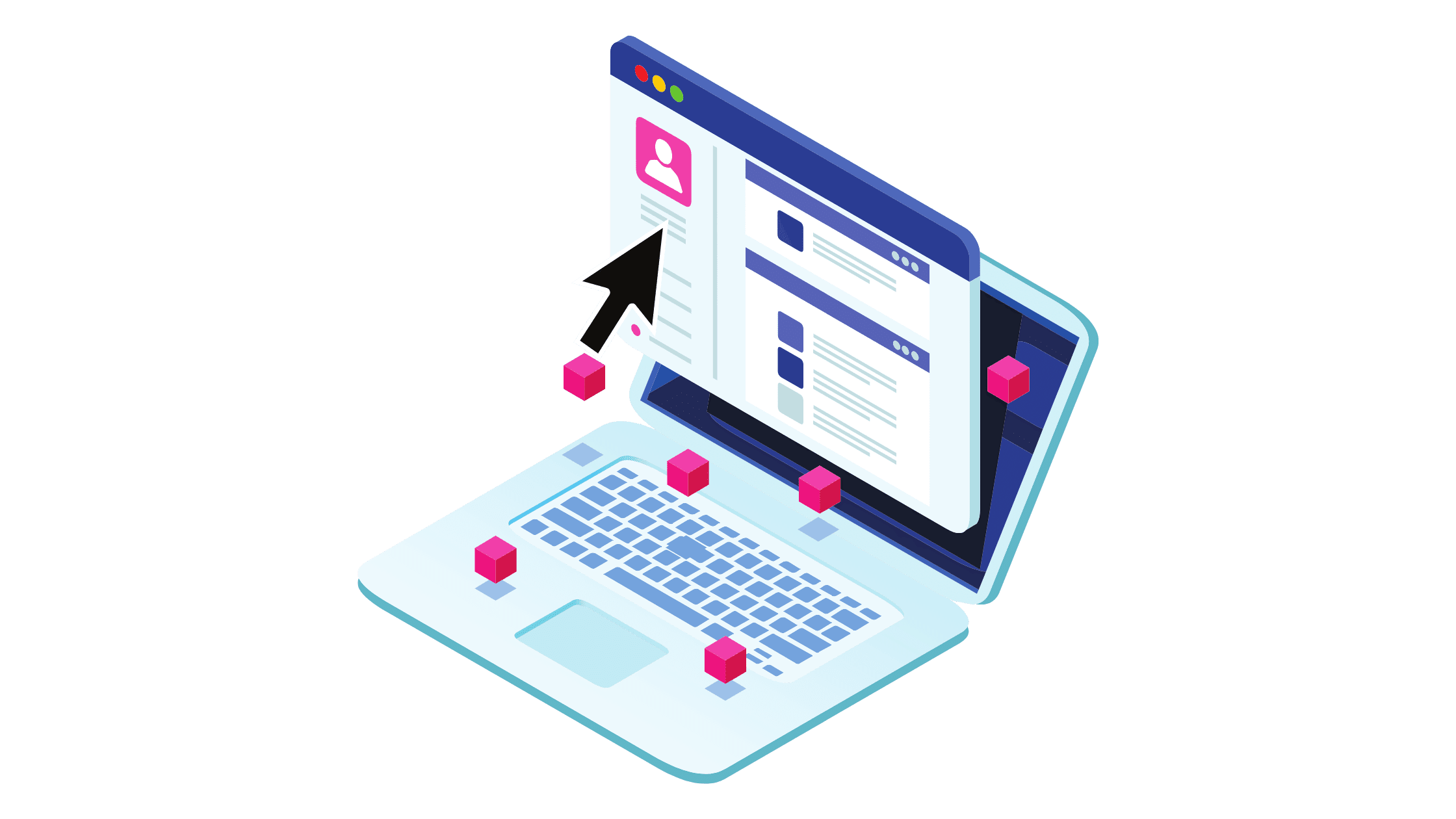 Avoid plagiarism at all costs. Copying someone else's work is a notes-selling killer, and you'll get heavily penalized if caught. Be aware that your notes may contain some copy-and-paste passages, so be sure to check everything before selling them. Try to introduce your own unique flavor and give your notes an innovative spin for good measure.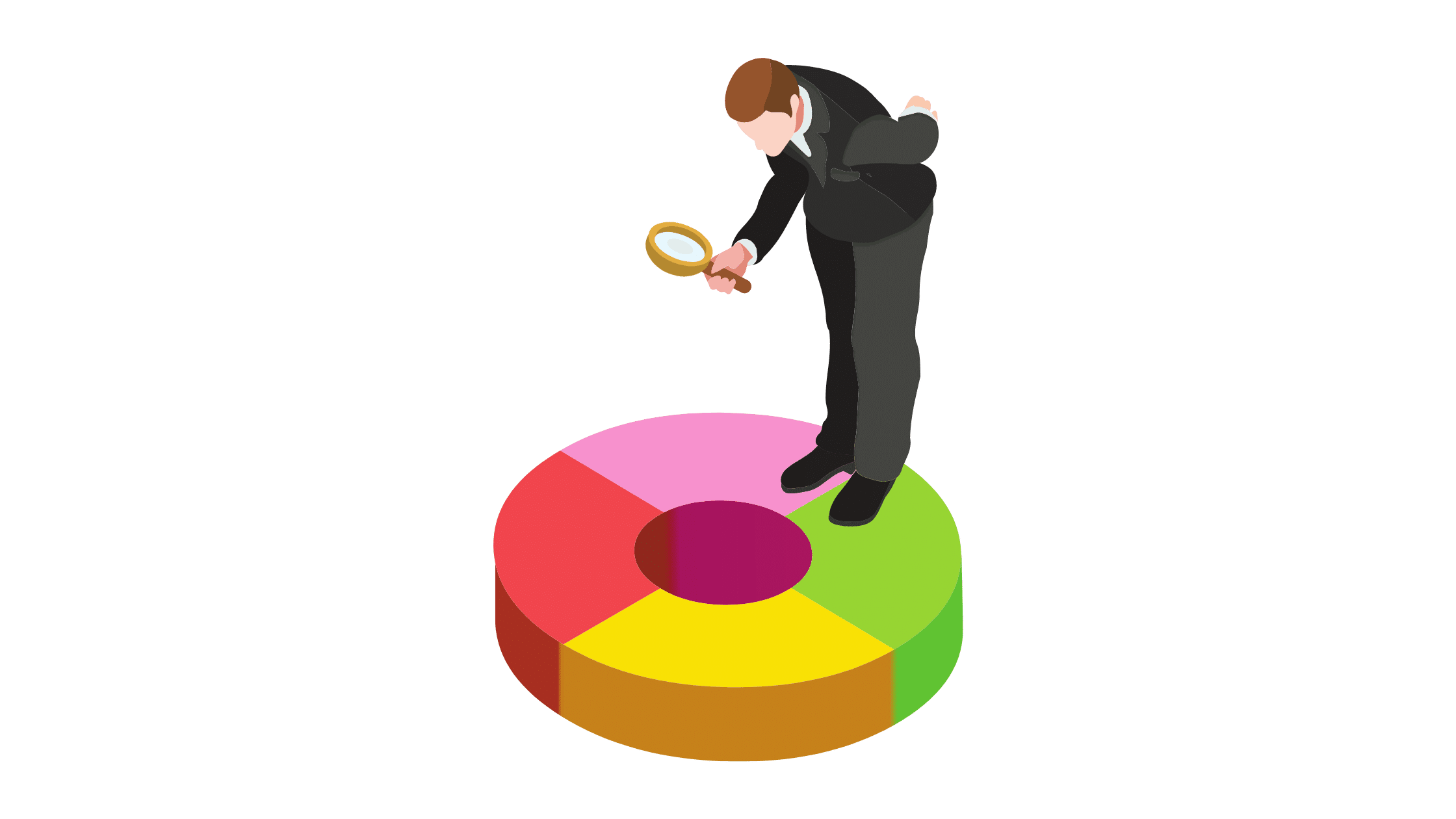 Know your market before offering your notes to it. How to sell your notes for cash successfully, depends on understanding who wants to buy them. Pick sites that specialize in the type of notes you have to offer and do your homework on the niche you want to target. It's always better to sell less for more than to earn pennies for trying to sell to everyone. 
5. Create Notes – Take Things up a Notch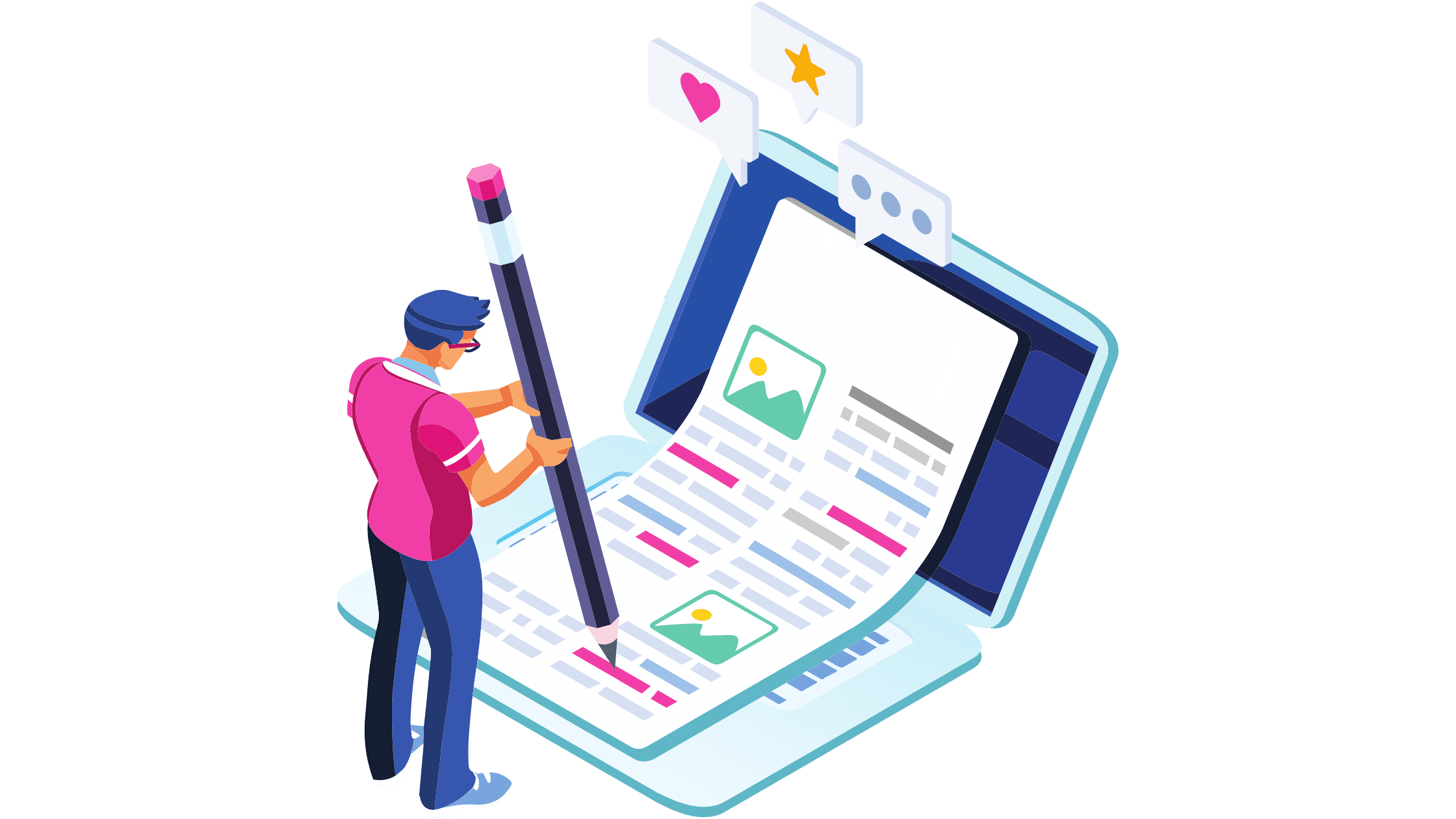 Believe it or not, some people enjoy making notes. It's their unique way of learning by creating. Once you've packaged and sold everything you have, you may realize that you've got a special talent for note-making.
Some people are just naturally gifted at taking complex information, processing it, and turning it into easy-to-consume, well-formatted documents that perfectly summarize the textbook, slides, or PDF they're talking about.
Offering a note-making service can extend beyond the college domain, with opportunities to add corporate clients to your list who are looking for people to summarize meetings, transcribe company manuals or redesign the notes they already have. 
Getting paid for work you've already done is a great way to earn money online. If you've got a vast library of notes that are still relevant or simply need a refresh, you're sitting on a gold mine. You'd be surprised at how much people are willing to pay for high-quality, relevant notes, whether handwritten (which you can scan and digitize) or extensively formatted for ease of use. 
Whether going independent and monetizing your notes stockpile via a blog, website, or social media, selling study notes through website platforms that manage everything for you, or using your notes-making talents by creating them for individual clients or corporations on demand, the options are extensive. 
The best part about being able to start selling notes online is that you get to help people and make money at the same time. While some entrepreneurs pursue various passive income projects and self-sustaining business ideas, figuring out how to sell your notes for cash is quick, easy, and provides a service that people genuinely appreciate.