Medium Terminology (The Ultimate Medium Glossary)
Disclosure: Some of the links below are affiliate links, meaning that at no additional cost to you, I will receive a commission if you click through and make a purchase. Read our full affiliate disclosure here.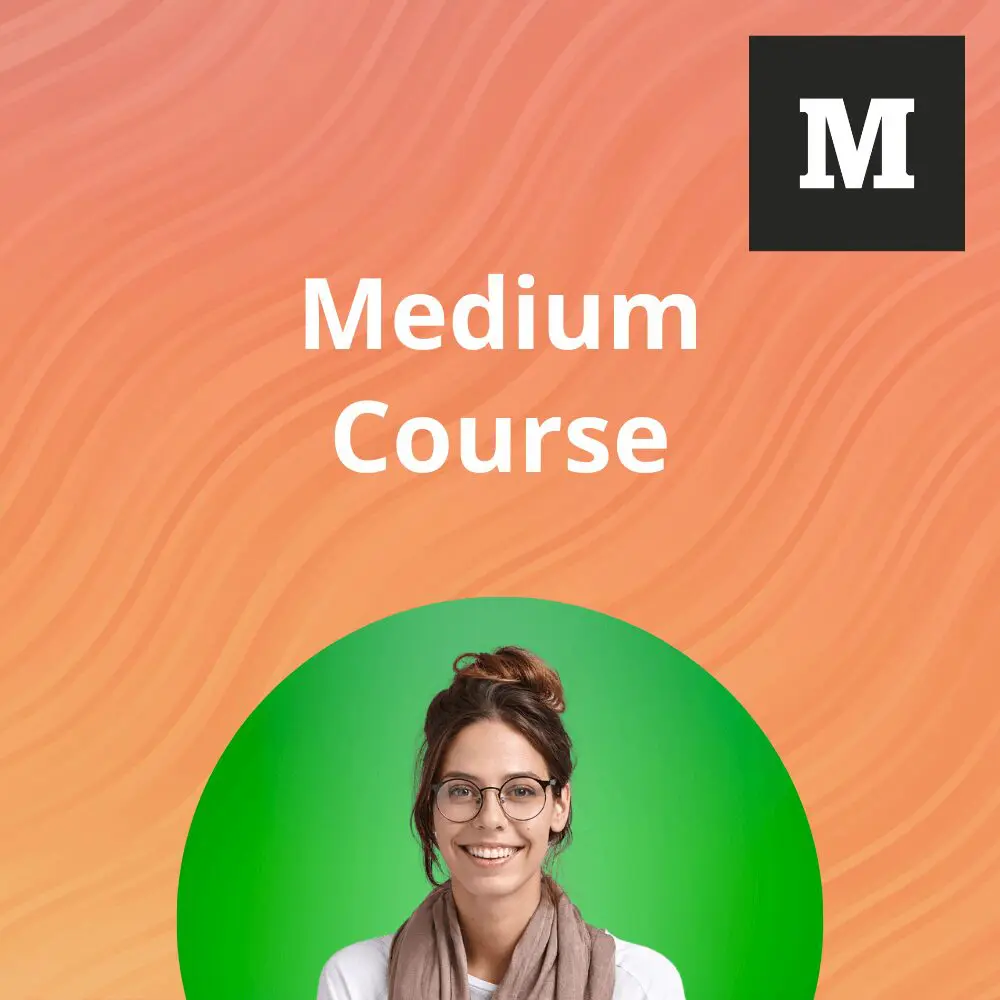 When I first started writing on Medium, there were no affordable resources available for writers. Growing my monthly Medium earnings to over $1,000 per month was hard and took me over a year! That's why I created my own Medium Course.
CASEY BOTTICELLO
Founder, Blogging Guide
Medium is one of the most popular blogging platforms and is used by thousands of writers. Medium's popularity is in part due to how easy the platform makes blogging. Still, there is a lot of platform specific terminology which can be confusing to new writers on Medium. This glossary contains a comprehensive overview of the essential Medium terminology.
Average Reading Time
Average reading time is the average amount of time all readers (members and non-members) spent reading your story.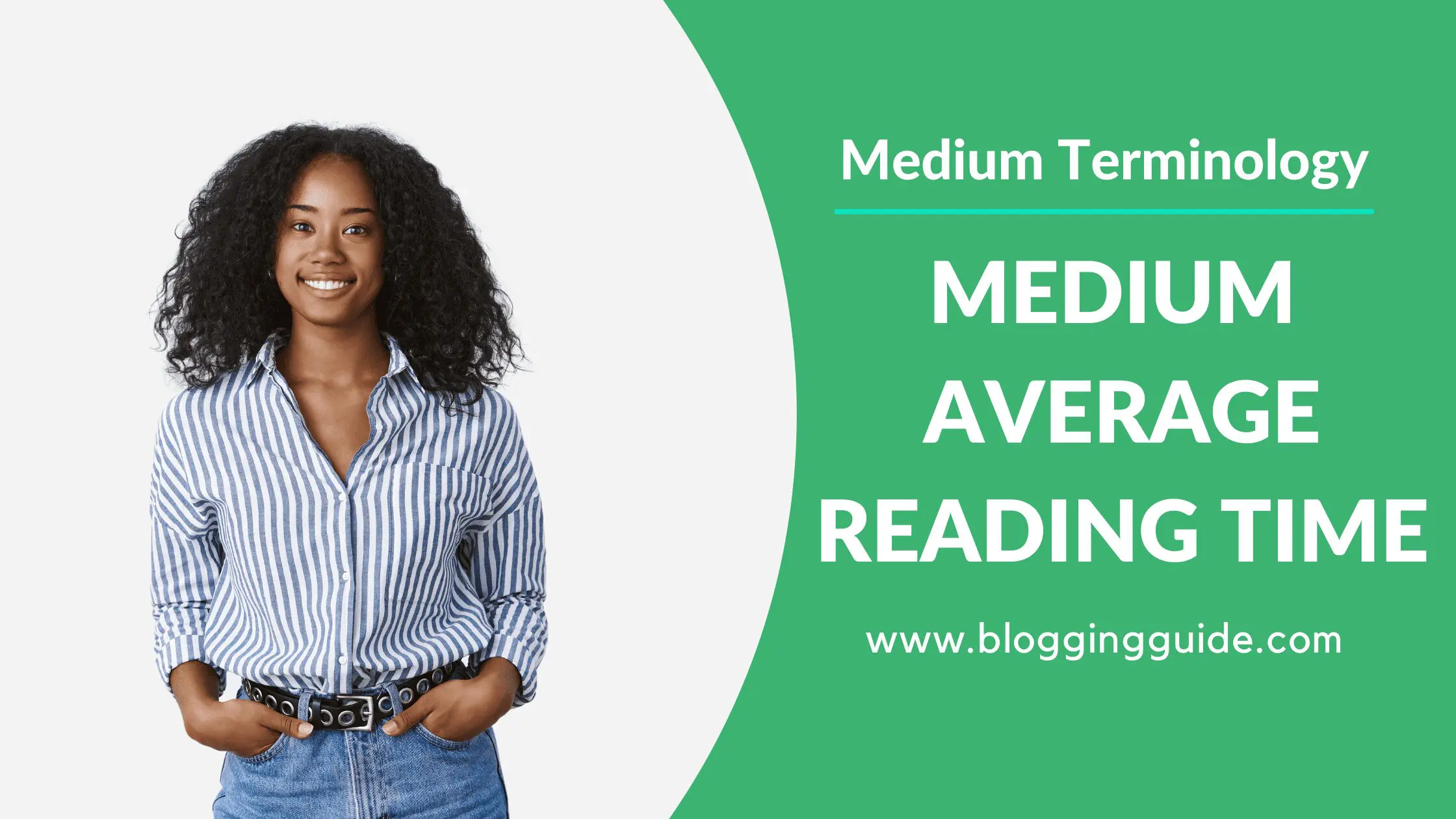 Audience Insights
Audience Insights is a list of the top three ways people have started following you on Medium. This list typically consists of either articles that brought you followers or it references your profile page as the top source.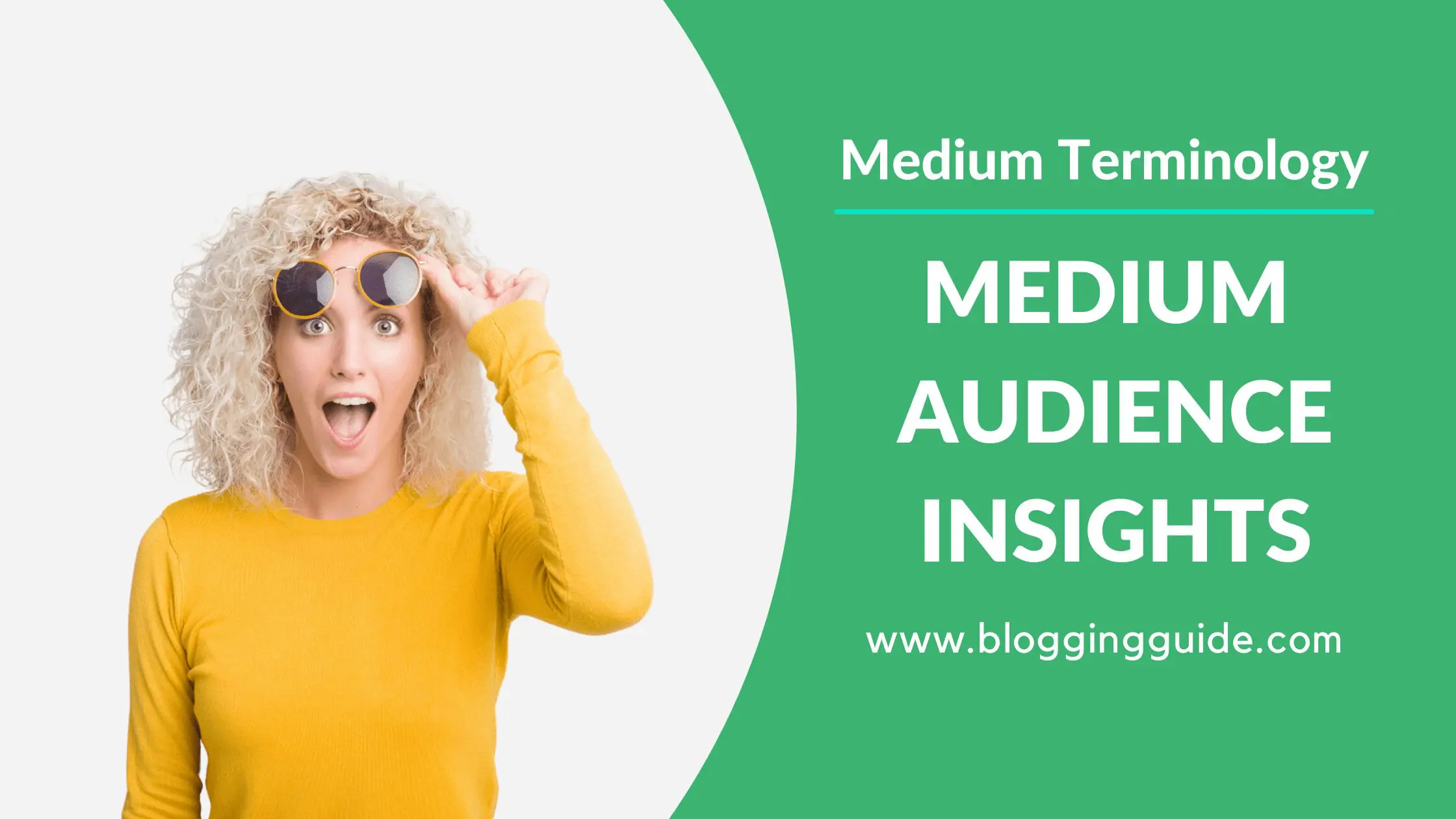 About Page
Your Medium about page is a place to introduce yourself and to contextualize your writing for your readers. It allows for more information than the short bio that appears under your profile image throughout the site.
It's easy to personalize your page with images, text styling, and more, in order to paint a more vivid portrait of yourself than can fit in a tiny three-line bio. Your customized About page can also let your readers know what to expect in terms of your voice and writing style.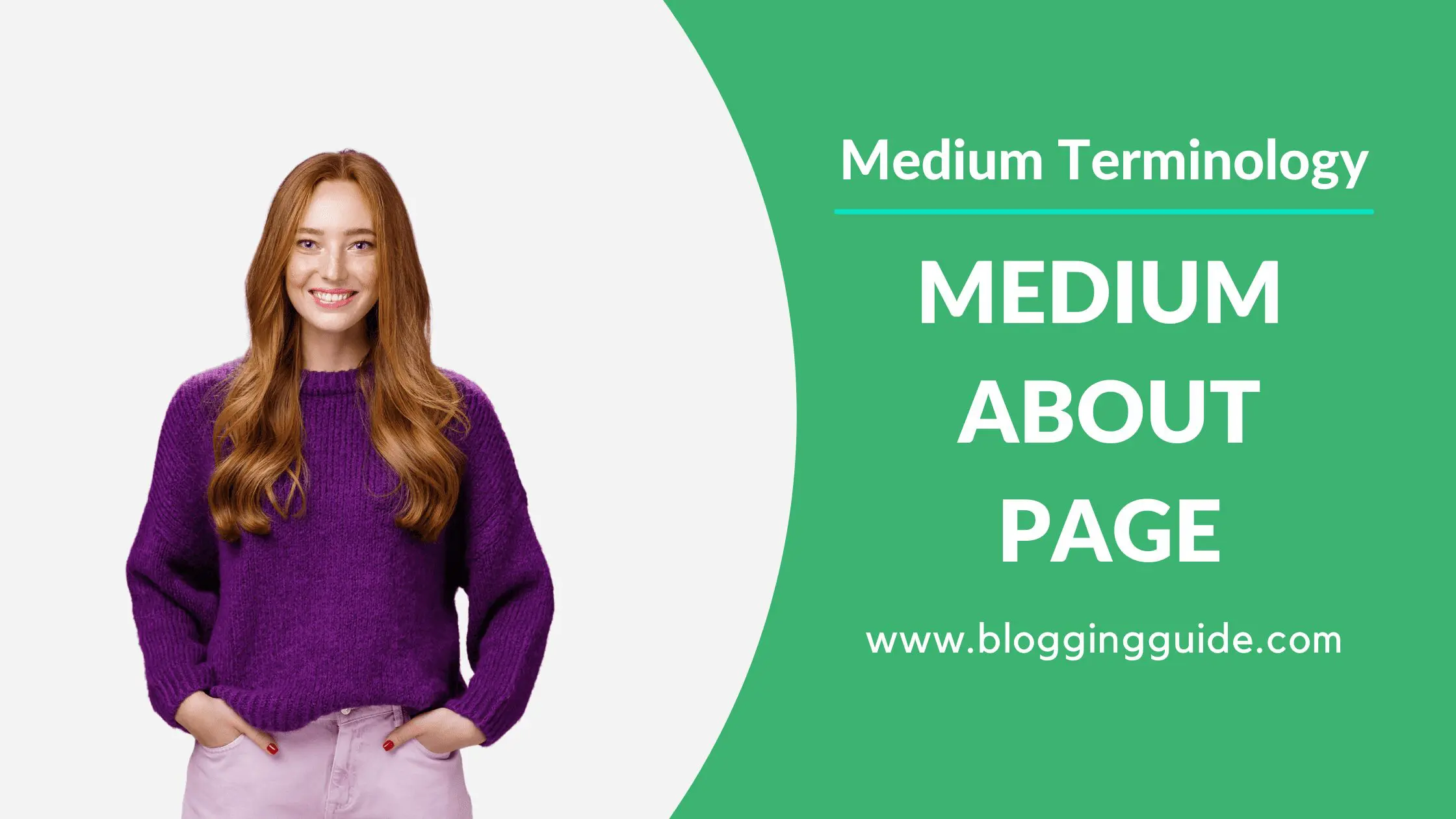 Blocked Users
Medium allows writers to block users. Accounts you've blocked can't follow you, and you can't follow accounts you've blocked. If you block the author of a response, it will not be linked from anywhere on your post, for anyone. It will still appear on the blocked user's profile page with a link back to your post, and be available in search and other lists on Medium. Blocking an account will cause you to unfollow them, and will cause them to unfollow you.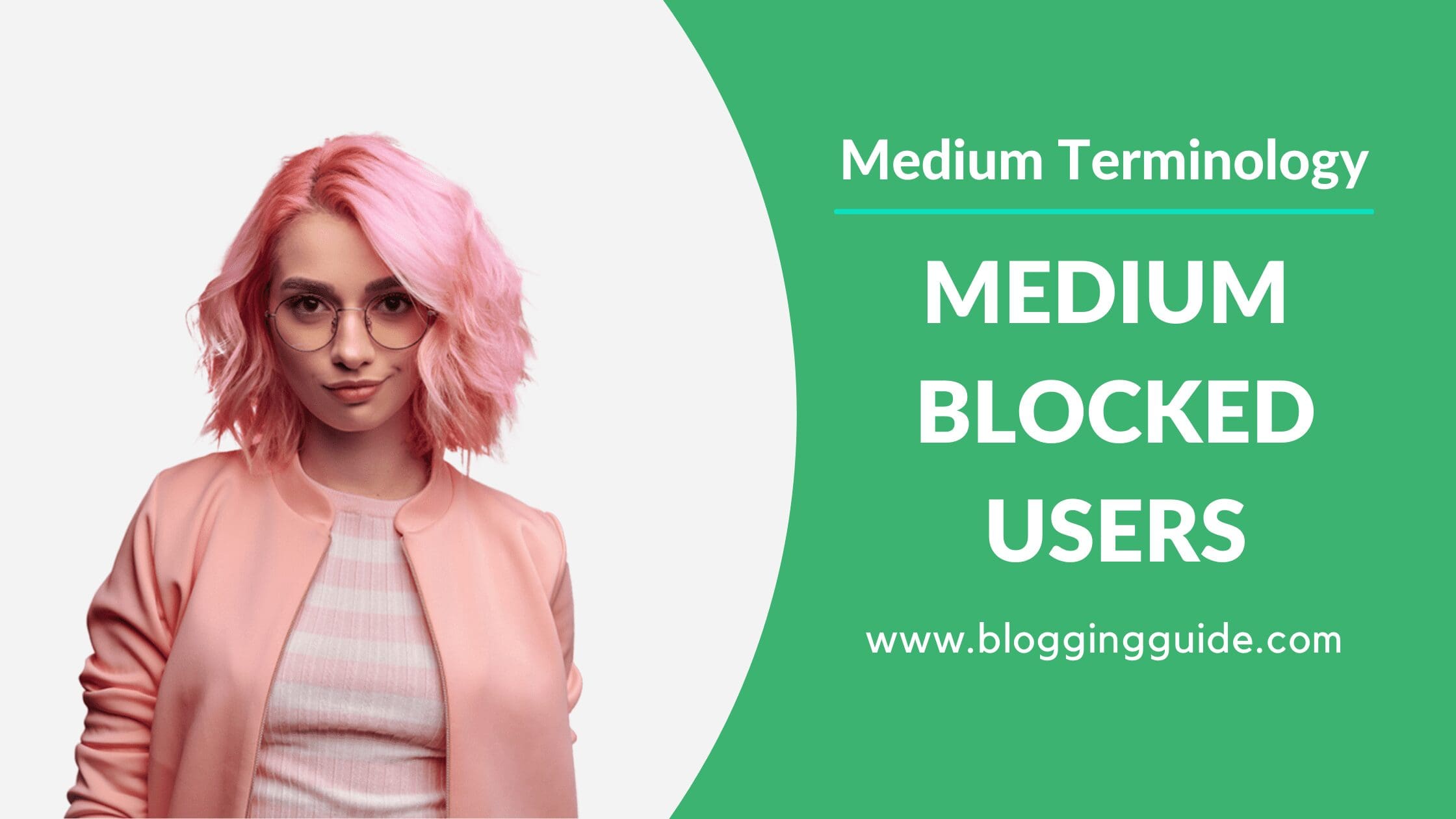 Bio
Medium allows all users to have a 160 character bio associated with their profile.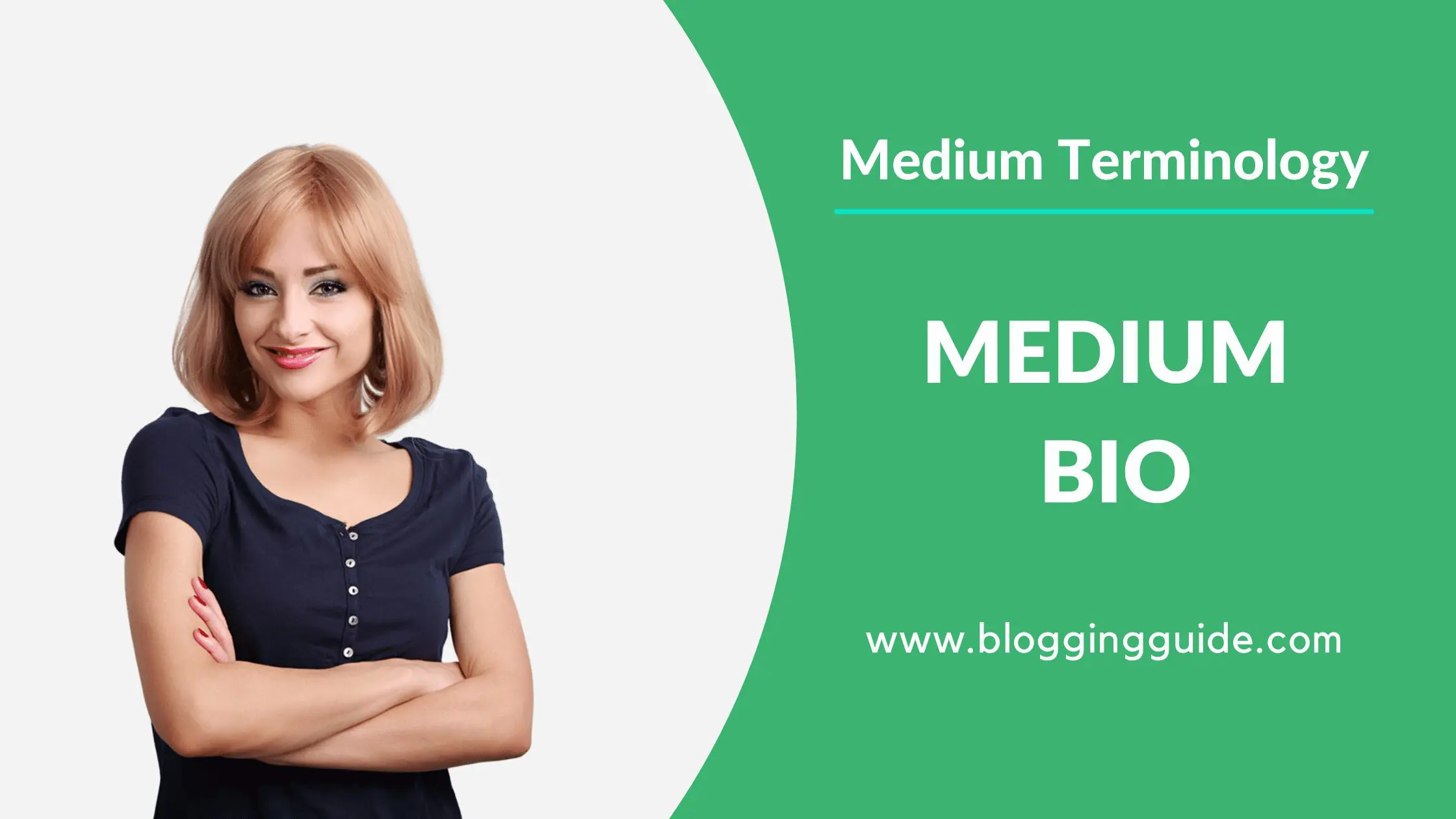 Blogroll
Medium allows users to enable a blogroll which showcases 5 recommended profiles that are chosen from the Medium accounts you follow. Writers who have published most recently show up at the top.
The term blogroll comes from the early days of blogging, when bloggers would often include a list of useful links on their blog (it was literally a roll call of your favorite links. hence, blogroll).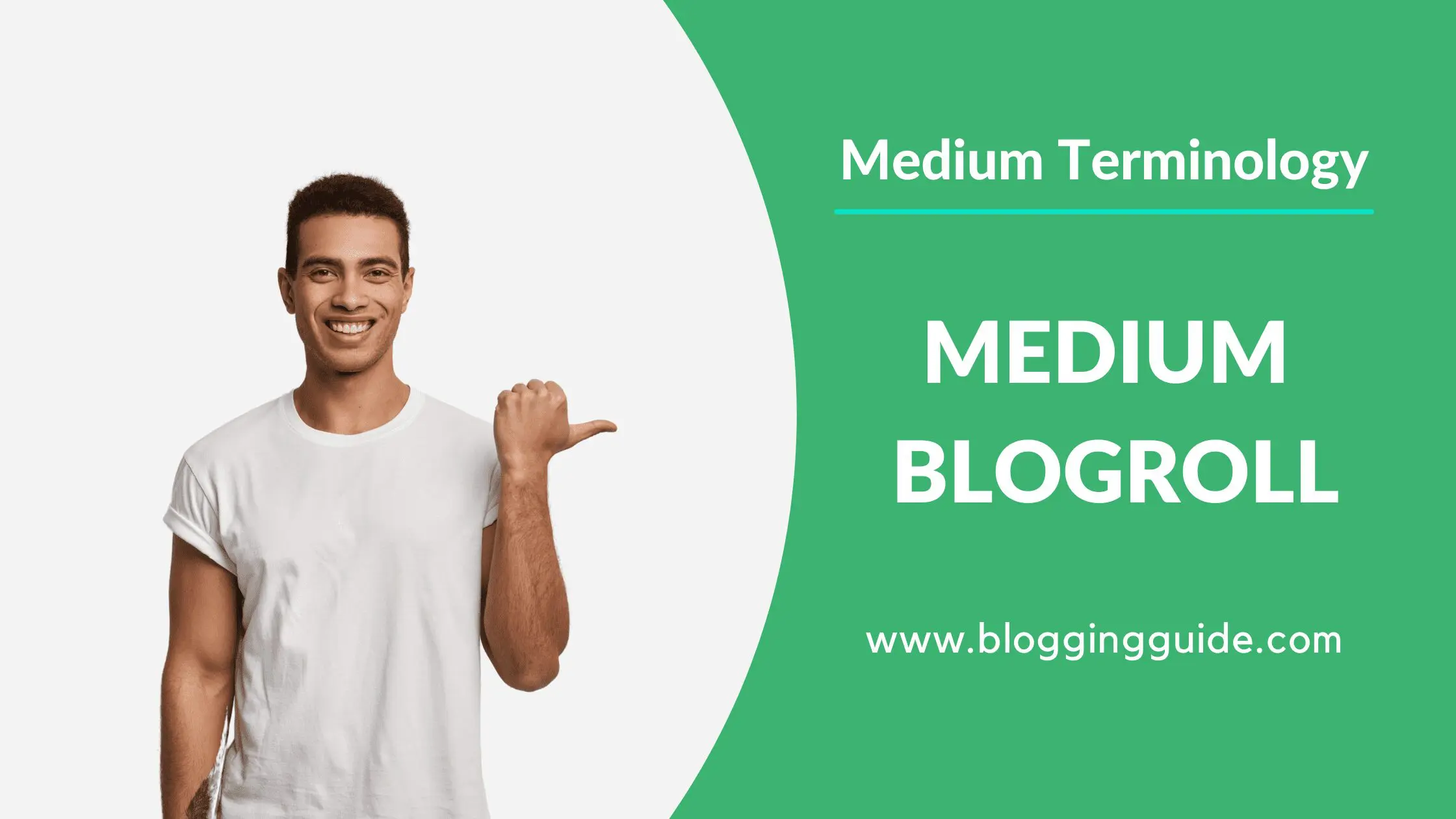 Claps
Claps on a Medium post is a way to let the author know that you appreciated their story. You can clap multiple times to show how much you liked it. You can clap up to 50 times for each story. Claps used to factor into Medium Partner Program earnings, but are now not directly used to determine writer compensation.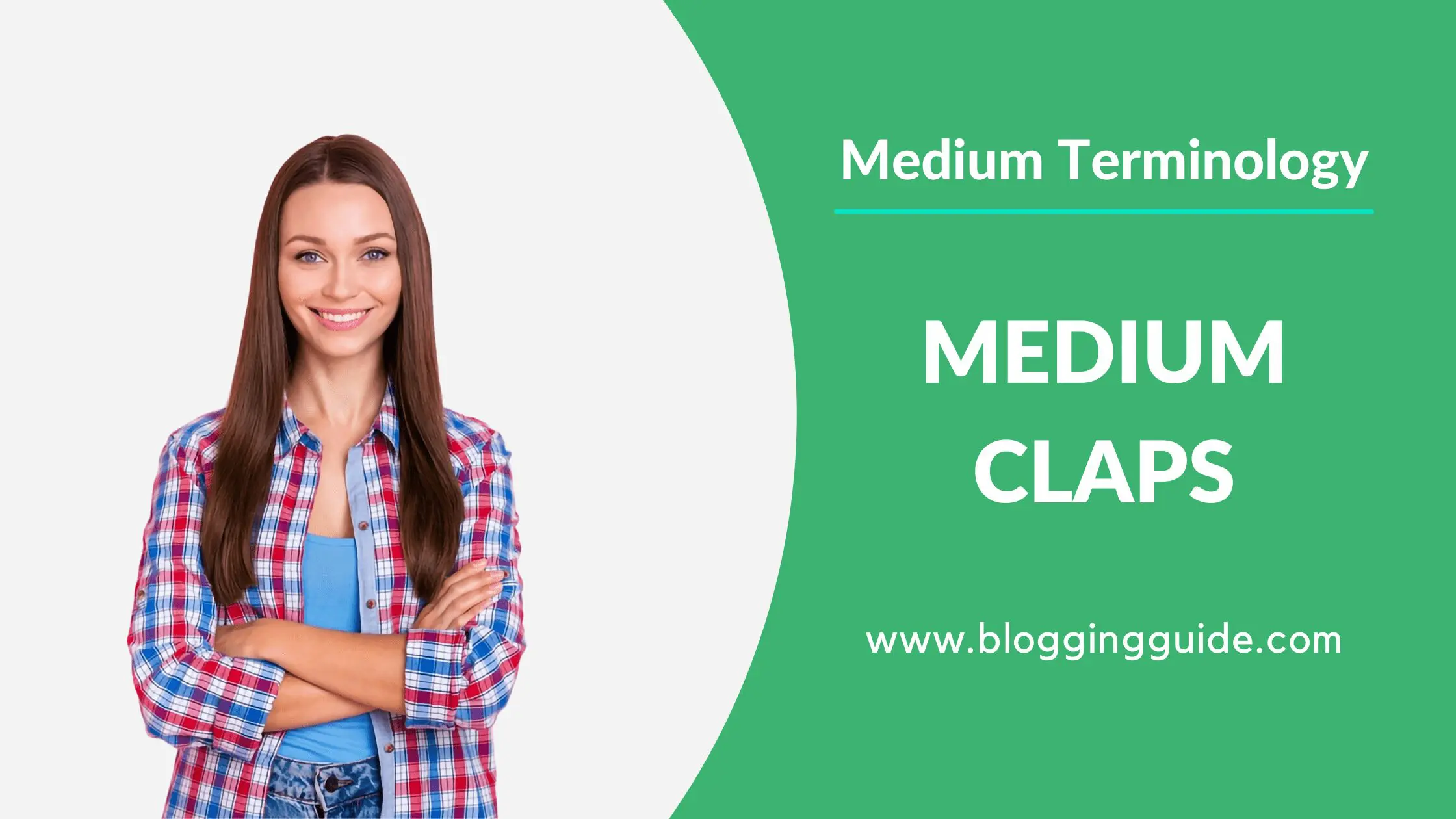 Code Block
If you are an author who frequently discusses coding or programming or are just looking to spice up the formatting of your Medium article, code blocks and inline code are invaluable tools. Medium offers two main types of coding blocks: inline code blocks and separate code blocks. These blocks allow users to write inline code and embed code for syntax highlighting.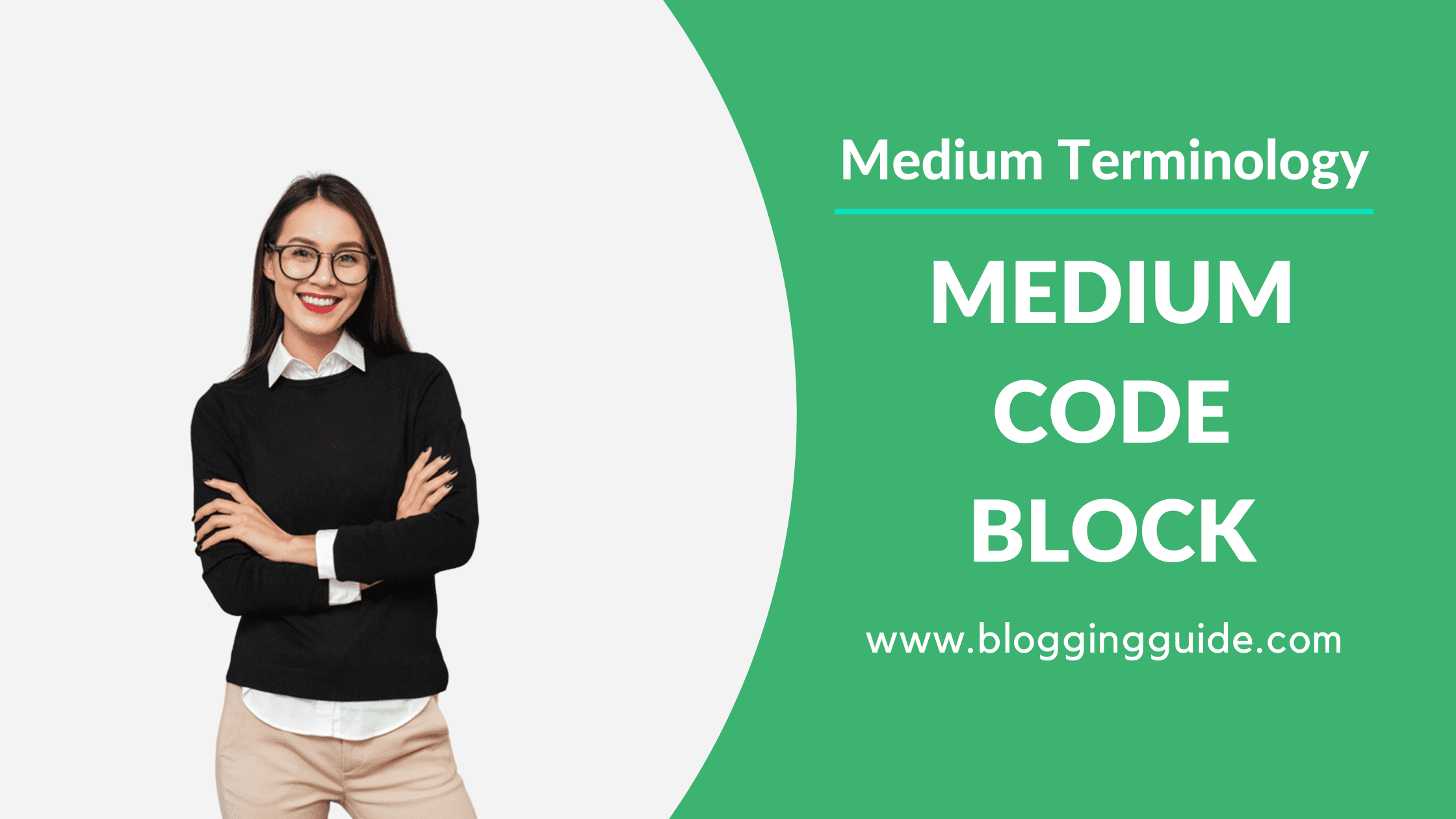 Curation
Curation is when Medium's curators— the people tasked with checking out posts and 'elevating' them by curating them into the platform's many topics — choose a post to share more widely with readers.
When a post is curated, it shows up on the page for the topic or topics that it has been curated in. It can also be distributed to Medium members who follow those topics.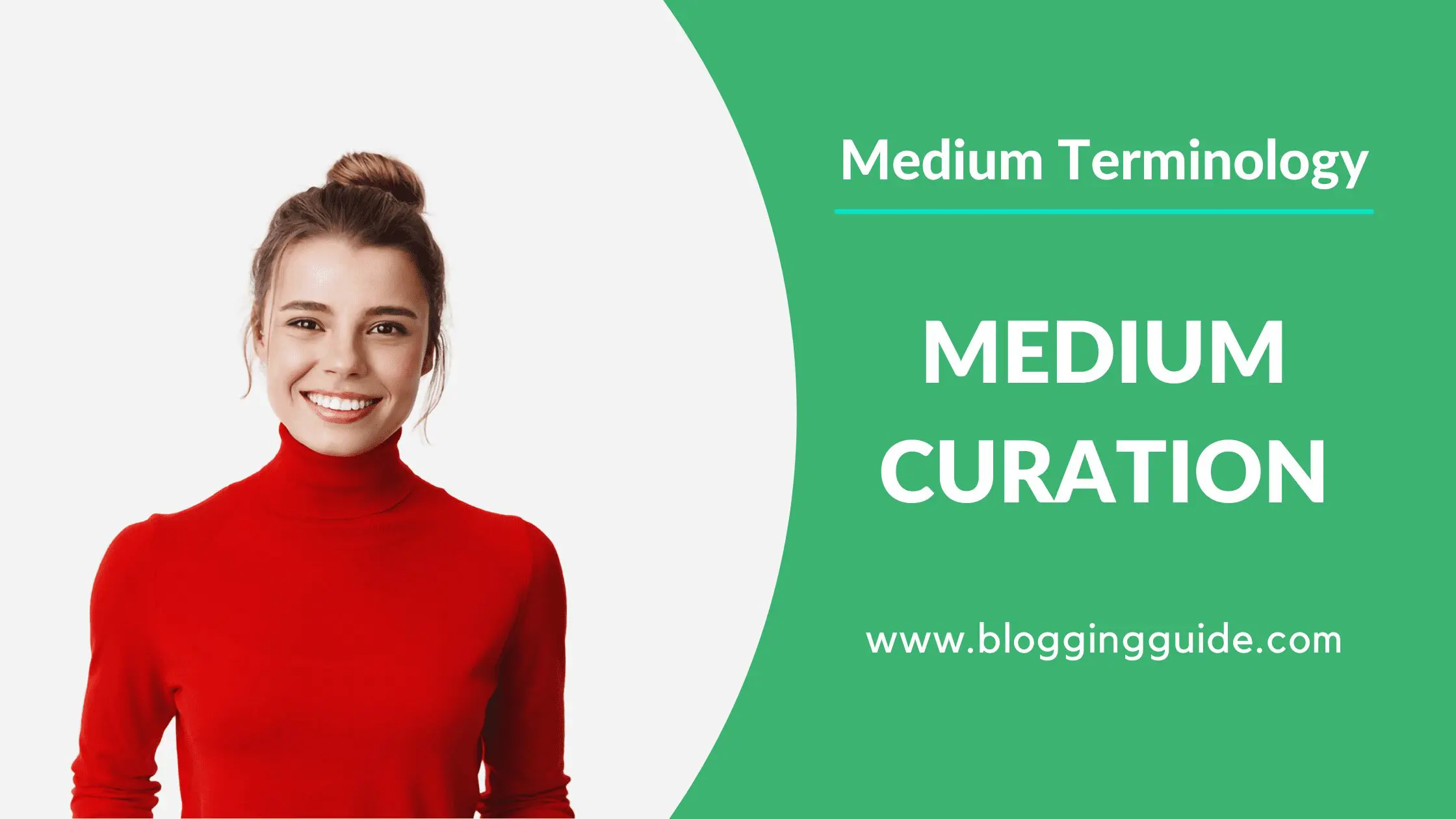 Curation Jail
Medium curation jail is a term used by Medium writers to describe their account being flagged, whether by a curator or through the Medium algorithm, which results in their new articles no longer being considered for curation.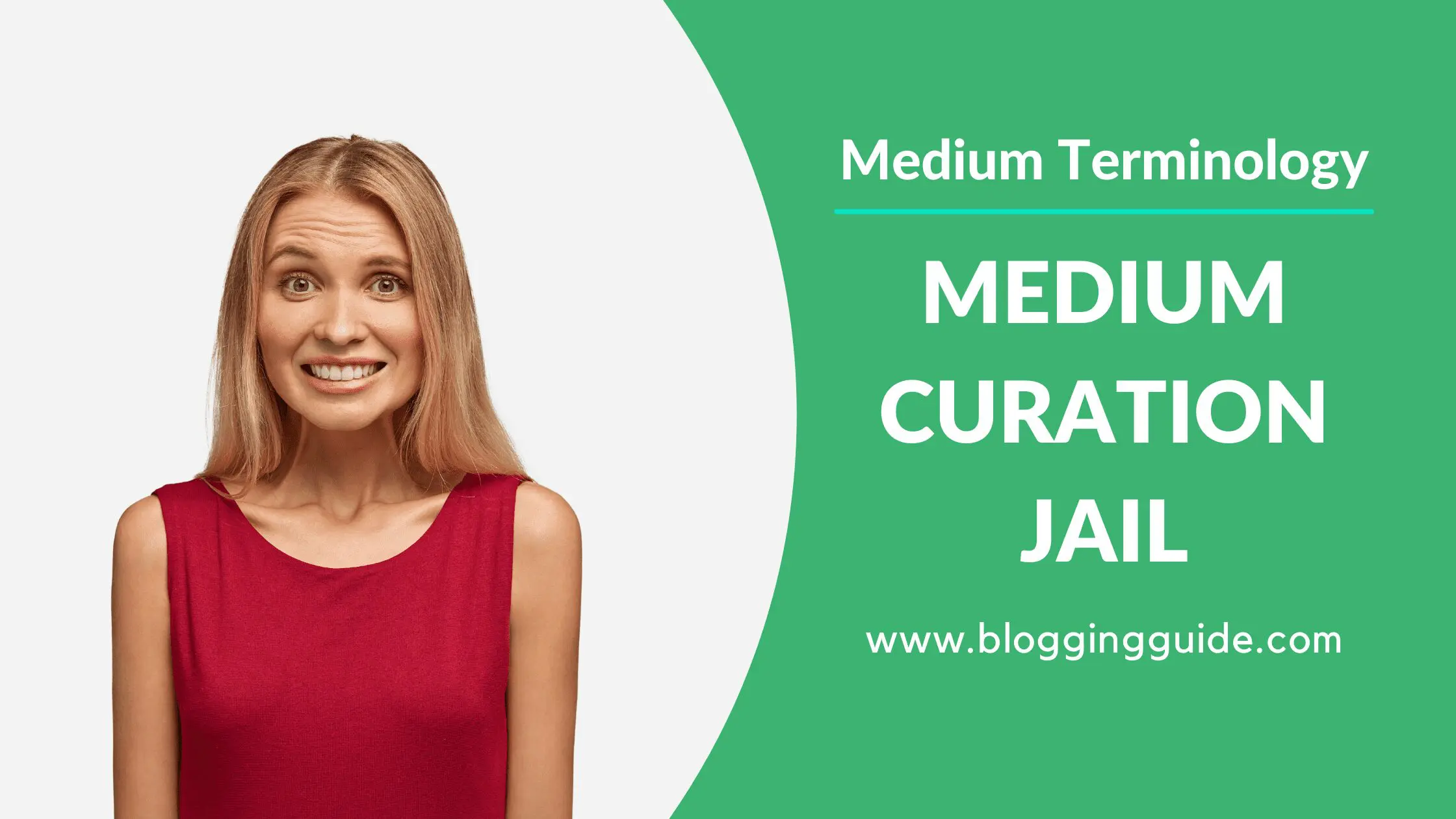 Custom Domain
A custom domain is a website address that you can purchase from a domain registrar (such as Namecheap) and then connect to your Medium profile or publication. Once you connect your custom domain, the domain will replace the medium.com URL of your profile page or publication with your own domain URL.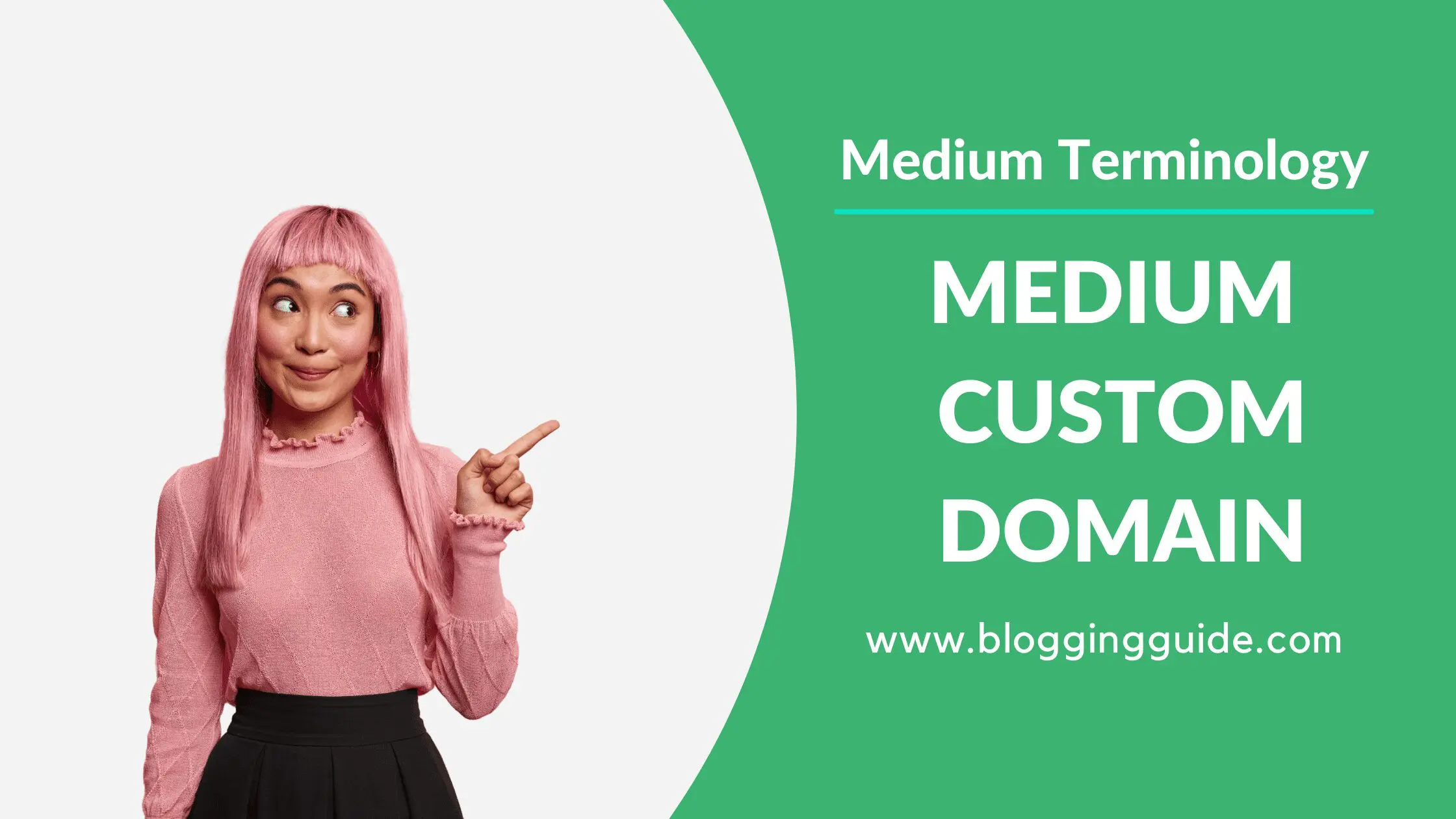 Drop Caps
A 'drop cap' or is a specifically-styled first letter of a block of text that is usually larger and sometimes more ornate than the surrounding letter-forms. Decorative caps increased usability by marking important passages and guiding readers through the text. Medium drop caps refer to these decorative letters at the beginning of a Medium story.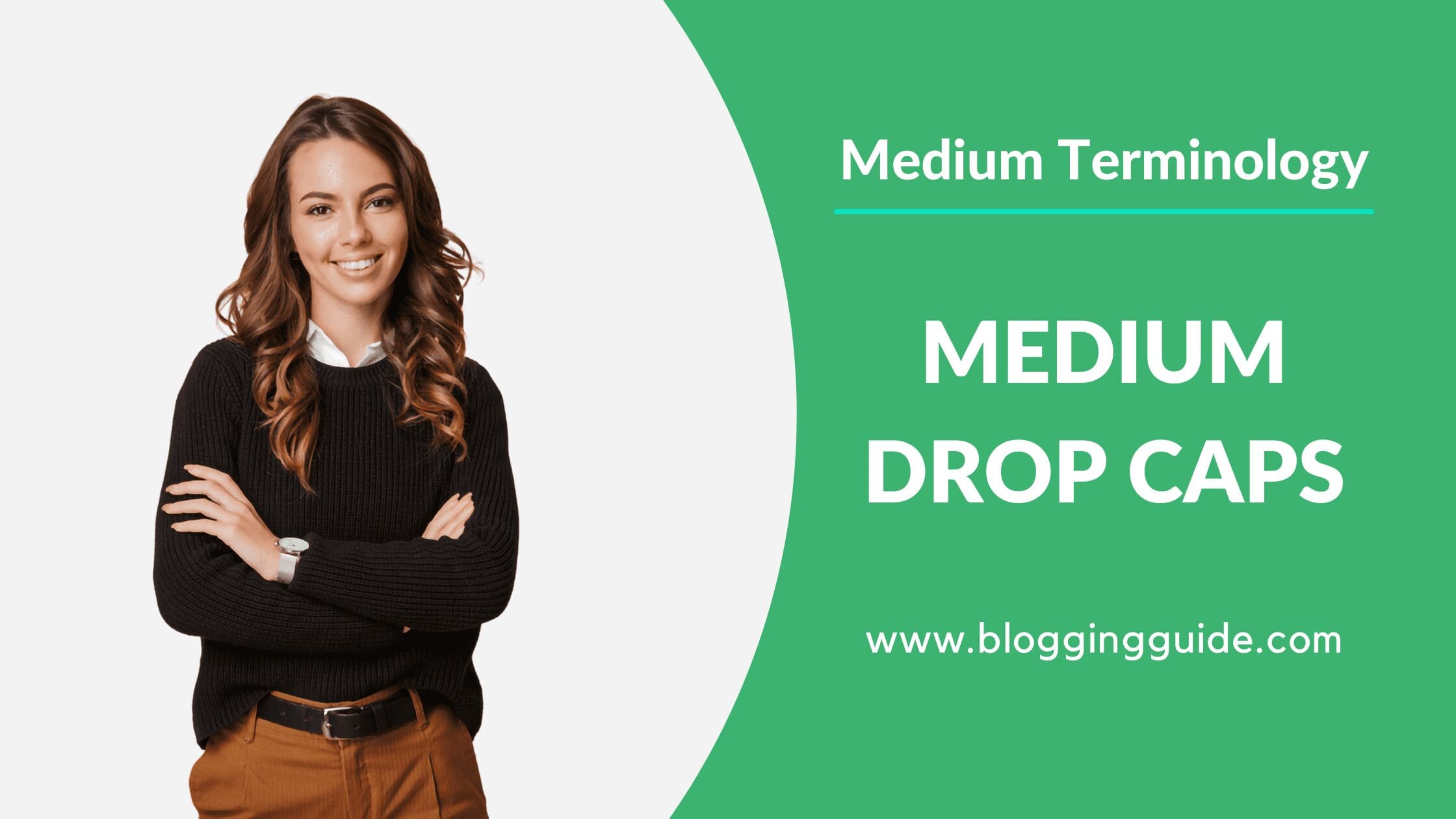 Drafts
A Medium draft is an unpublished story. Drafts are automatically saved on your Medium account in your stories section. Drafts are private, but any Medium user can read your draft if you share the URL with them.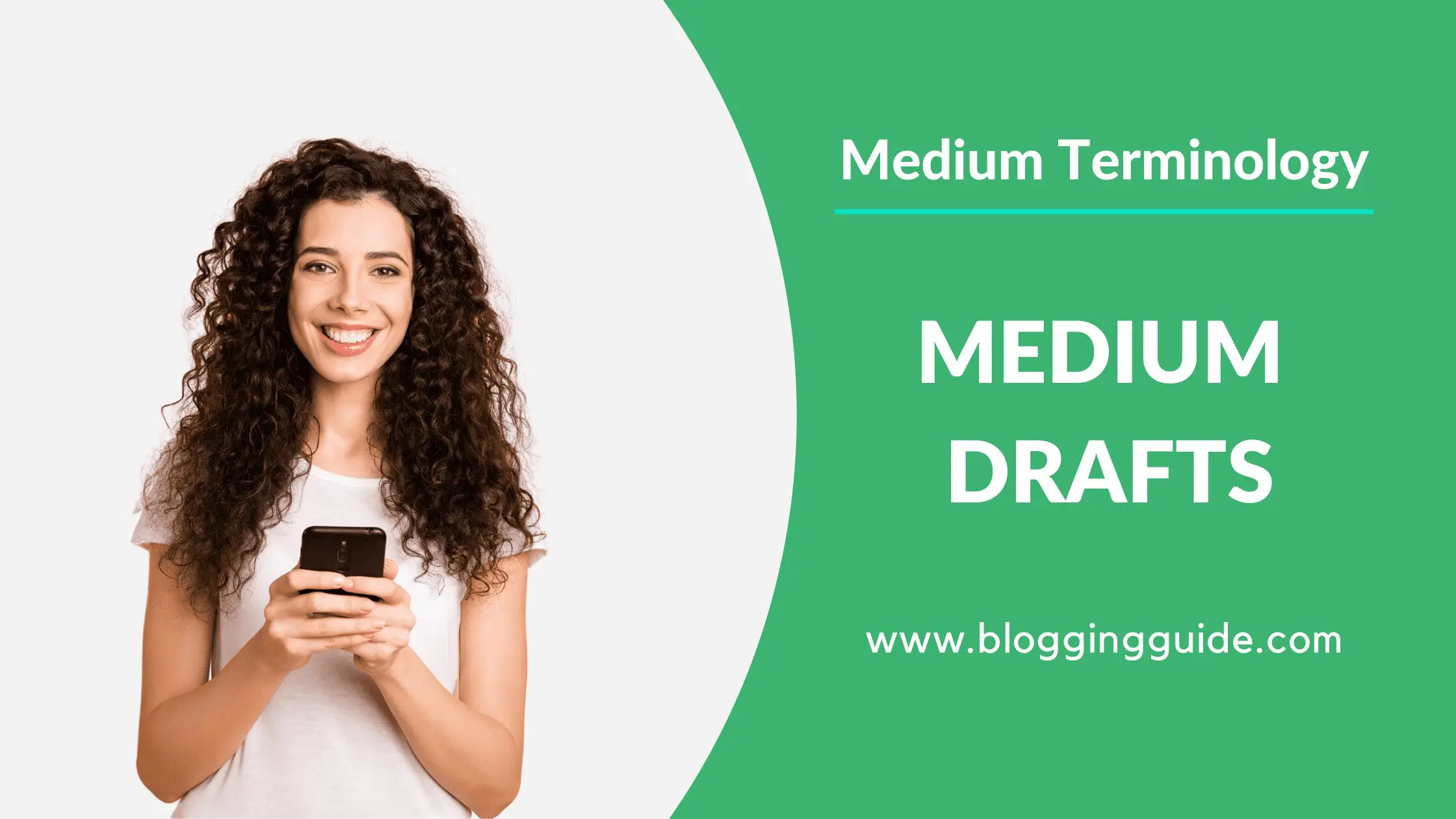 Editor
On Medium, an editor refers to one of the major roles in running a Medium publication. Editors can review, edit and publish stories submitted by writers, as well as add their own stories and modify the publication's layout. Editors basically have the same access as the publication owner, but they are unable to delete the publication.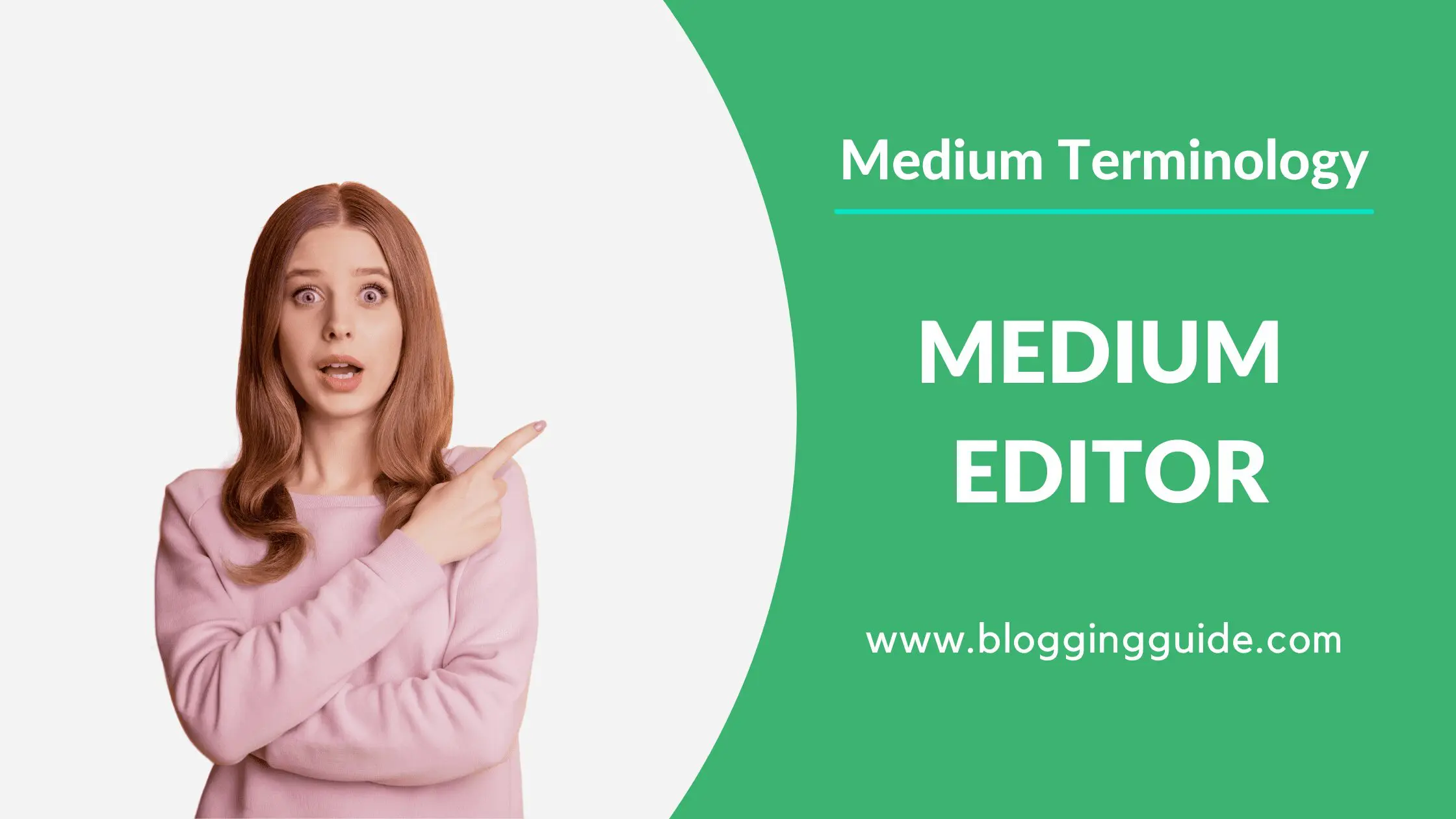 Embedded Link
To embed content on Medium, all you need is the URL. After entering a URL into a Medium draft, the link will automatically convert to preformatted link box with a preview card.
External Traffic
External traffic refers to traffic that does not originate from Medium's platform. This could include traffic from organic search results, sharing on social media, or links being shared directly between users. An external view is defined as traffic coming from a full Medium URL that has been shared to another social network, email, chat, or other sharing system. If those other sources provide Medium with trackable referrer details, they will show in your referrer list.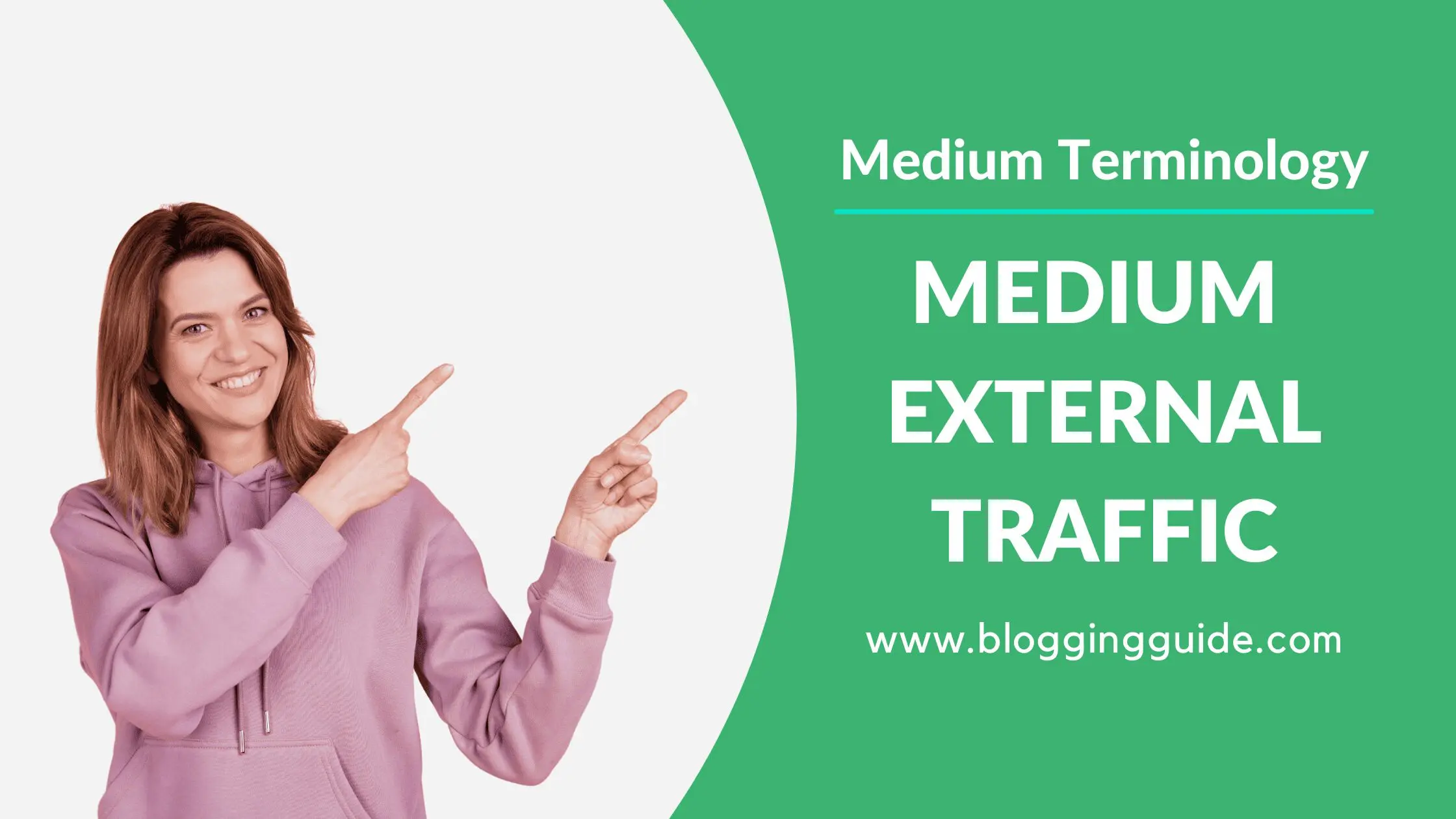 Followers
On Medium, followers are the readers who have clicked to follow button, allowing them to follow content from a specific writer.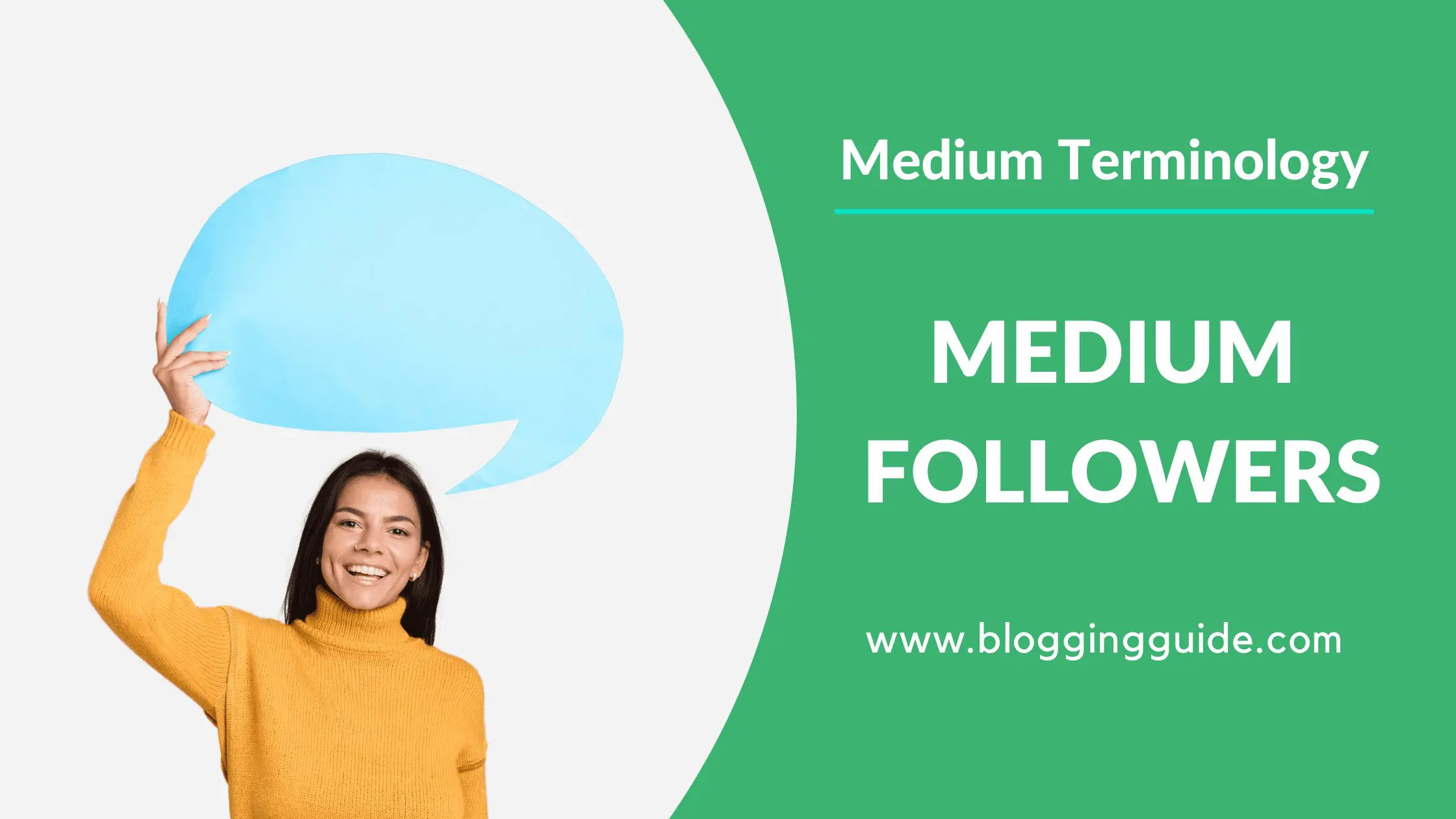 Fans
Fans are the number of unique readers who clapped for this story. Note that each user can clap up to 50 times for a story, but they will be counted as one fan.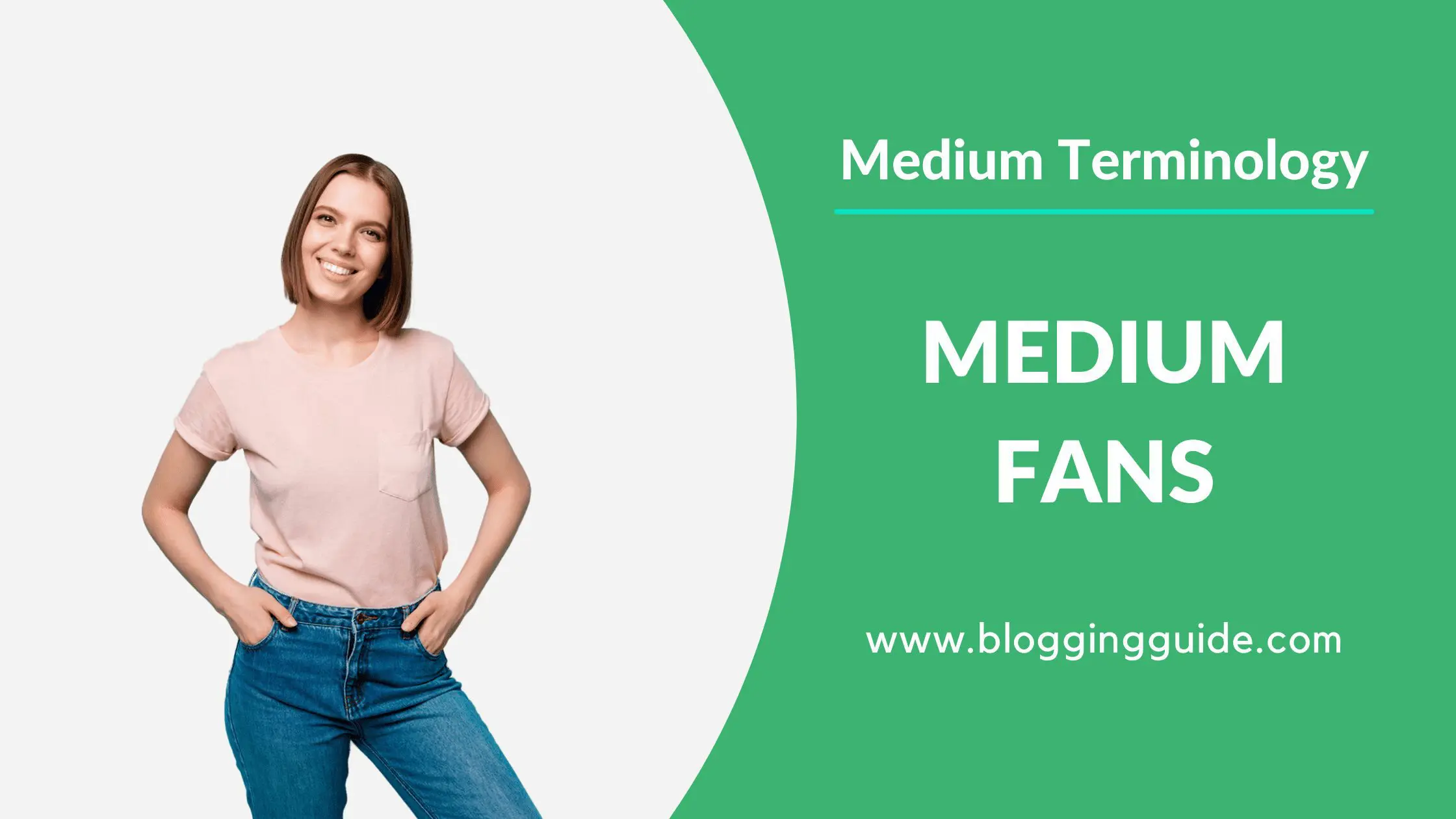 Feature Pages
Feature pages act as a landing page or a specialized collection of your Medium publication's contents.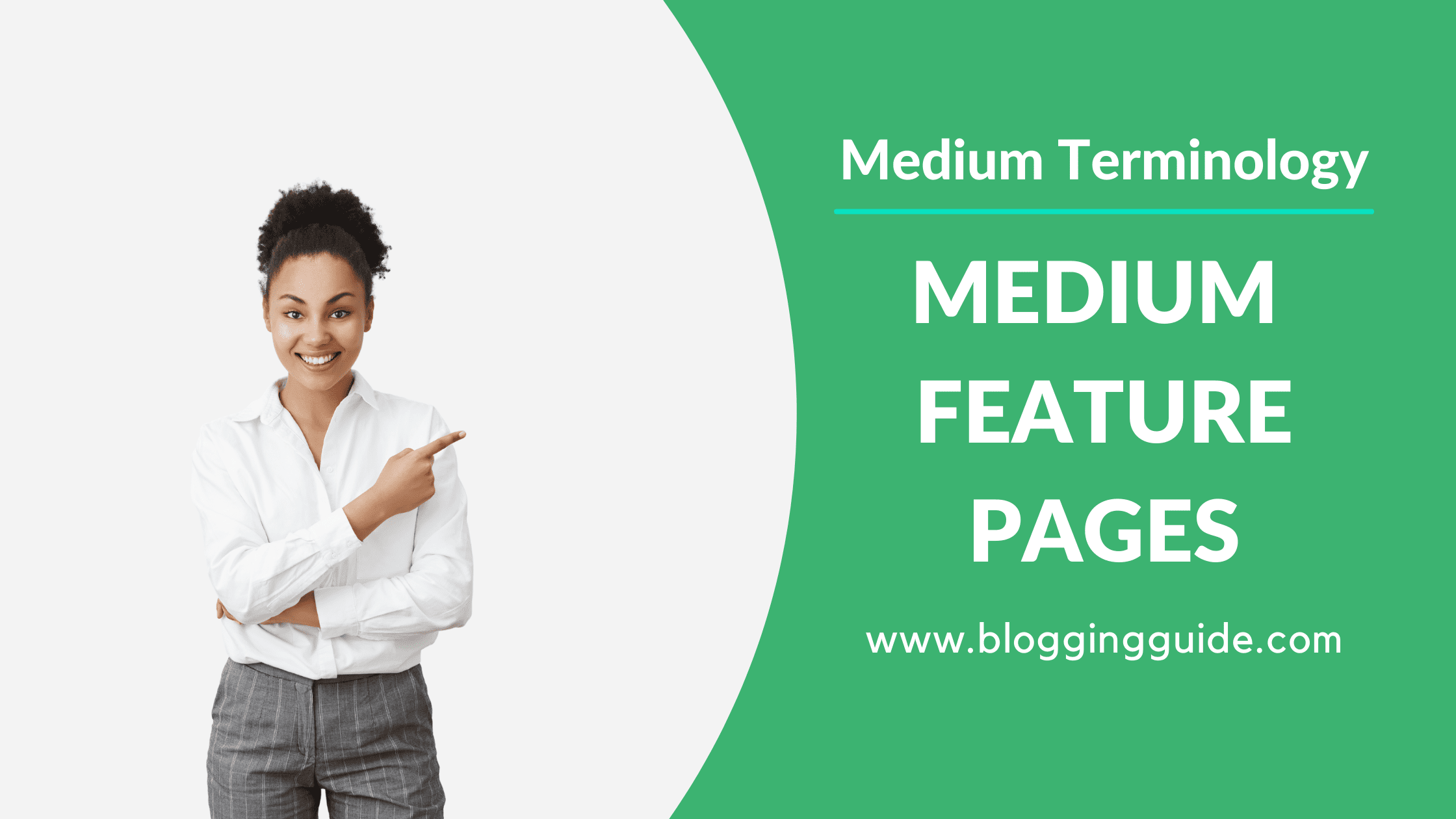 Friend Link
Friend Links are a tool for writers to guarantee that friends, family, and fans have free access to their stories.
When your story is behind the paywall, anyone can still instantly read your work — even those without Medium accounts. But once someone has read all the free stories in their member preview for the month, they'll need to become a Medium member to read additional paywalled stories that month.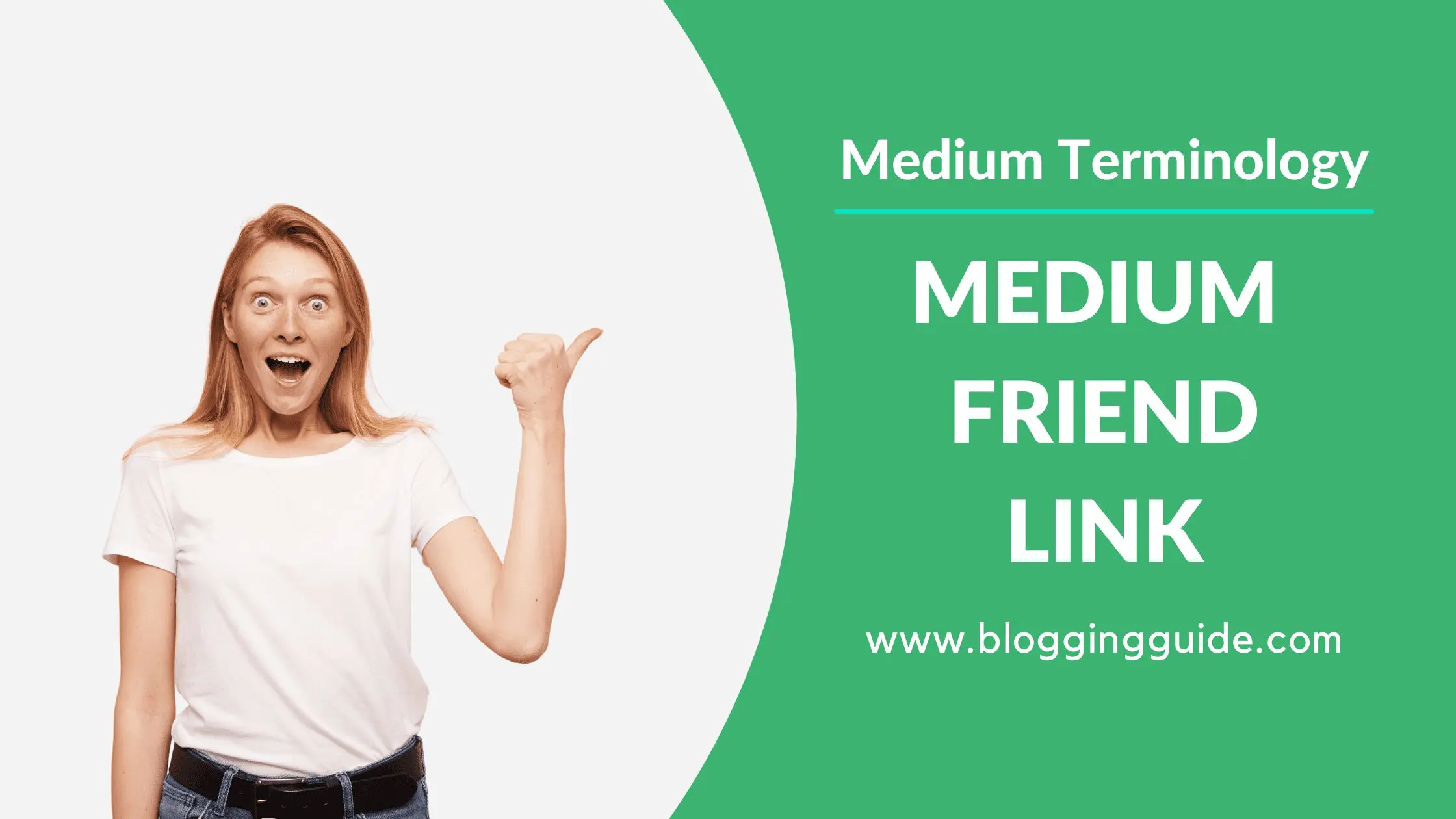 Homepage Navigation Bar
The Medium Homepage Navigation Bar is the menu at the top of your Medium publication. You can add a navigation bar to your publication for quick access to your publication's feature pages, tag pages, and featured articles. You can also add one off-site link to your navigation bar.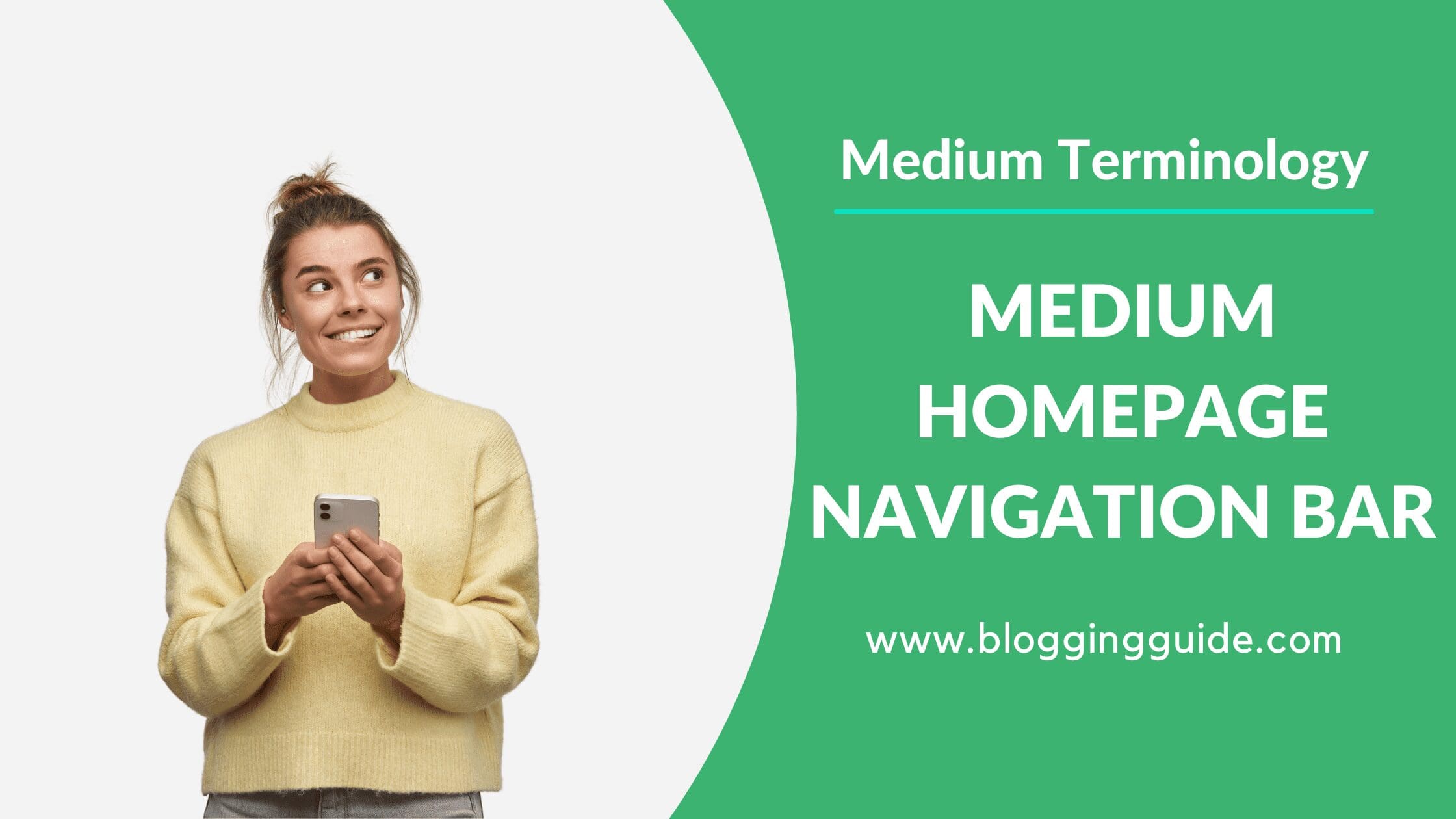 Header
A header is the top portion of your Medium publication. Medium offers three sizes of headers for your publication homepage: small, medium, and large.
Small headers may use title only or logo only and are left aligned.
Medium headers can include a title only, a logo only or both together, are left-aligned and may contain a background image (with a minimum width of 1500px and an aspect ratio of 8:1).
Large headers can include a title only, a logo only or both together, may be centered or left-aligned and may optionally include a background image (with a minimum dimension of 1500px wide and 750px high and an aspect ration of 2:1).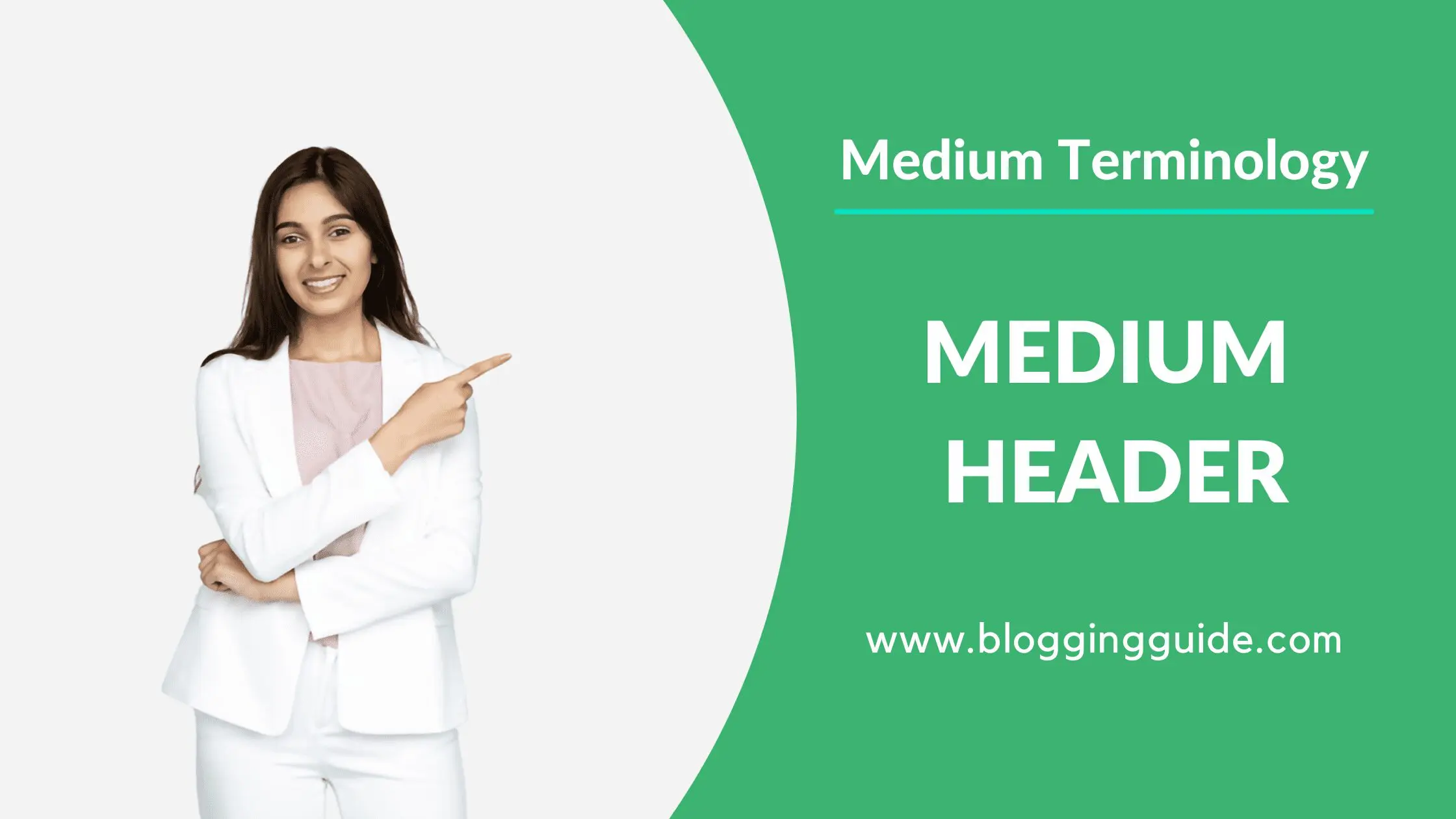 Highlight
Medium allows you to highlight your favorite passages in stories to let the author know that you liked this passage. Additionally, your followers will see the highlights on the post.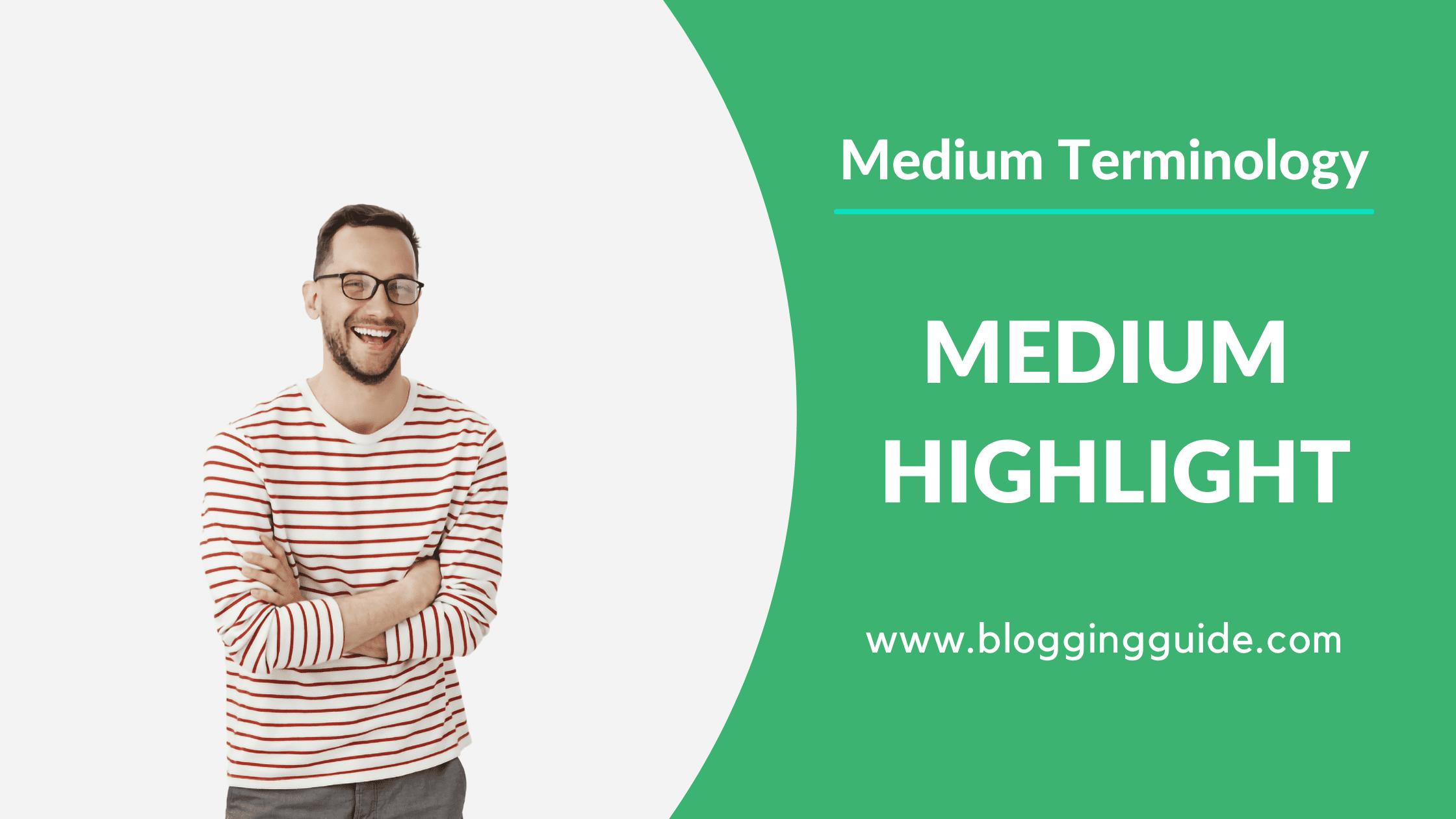 Import Tool
If you have a story published elsewhere and would like to import it to Medium, you can use the Medium Import Tool. Using the import tool will automatically backdate the post to the original date, as well as add a canonical link to make sure your SEO won't be penalized.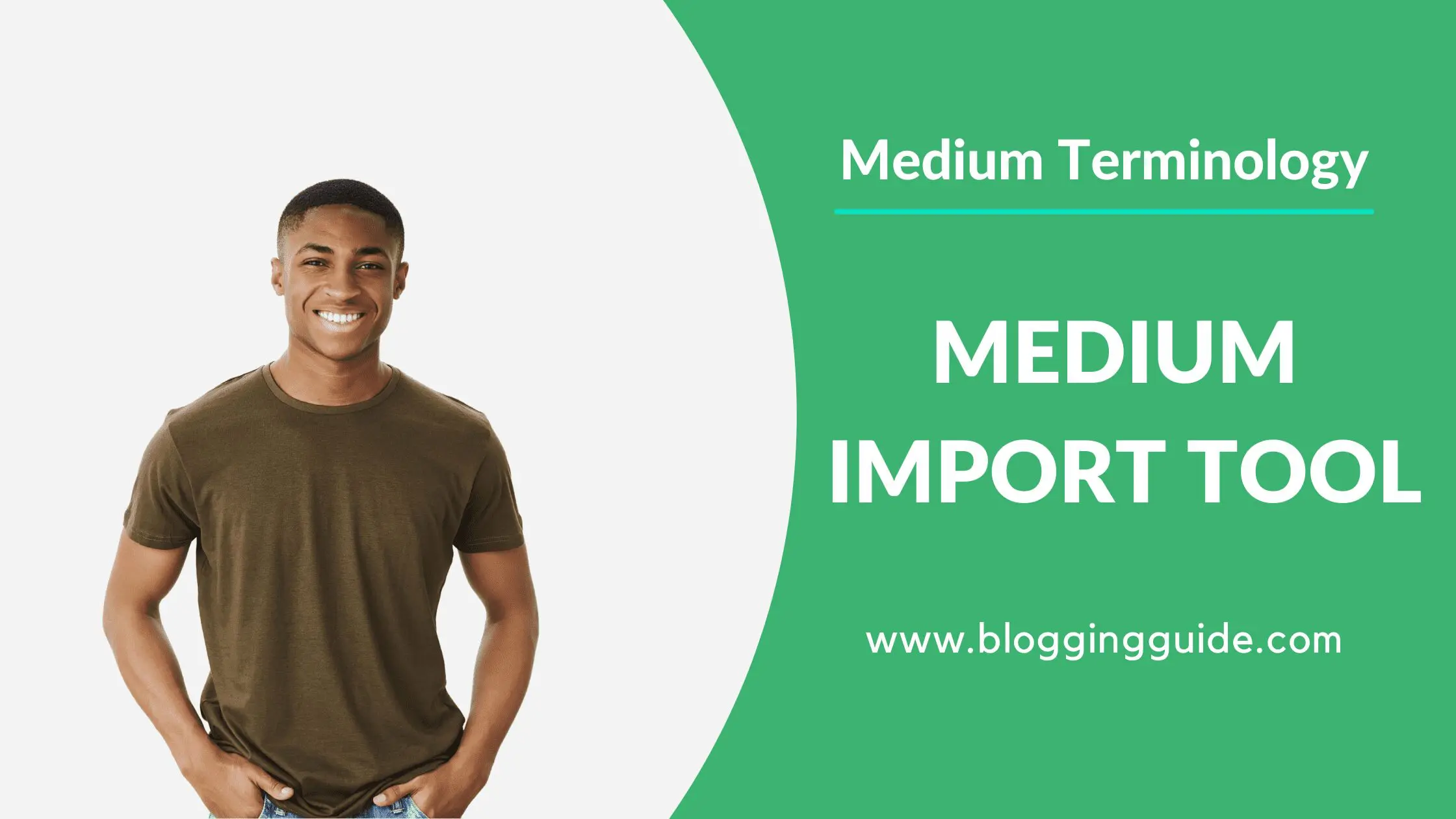 Image Caption
Image captions are text captions that appear below the images in your Medium story. To add a caption to an image, click on any image in draft/edit mode. Start typing your caption and it will appear beneath the image.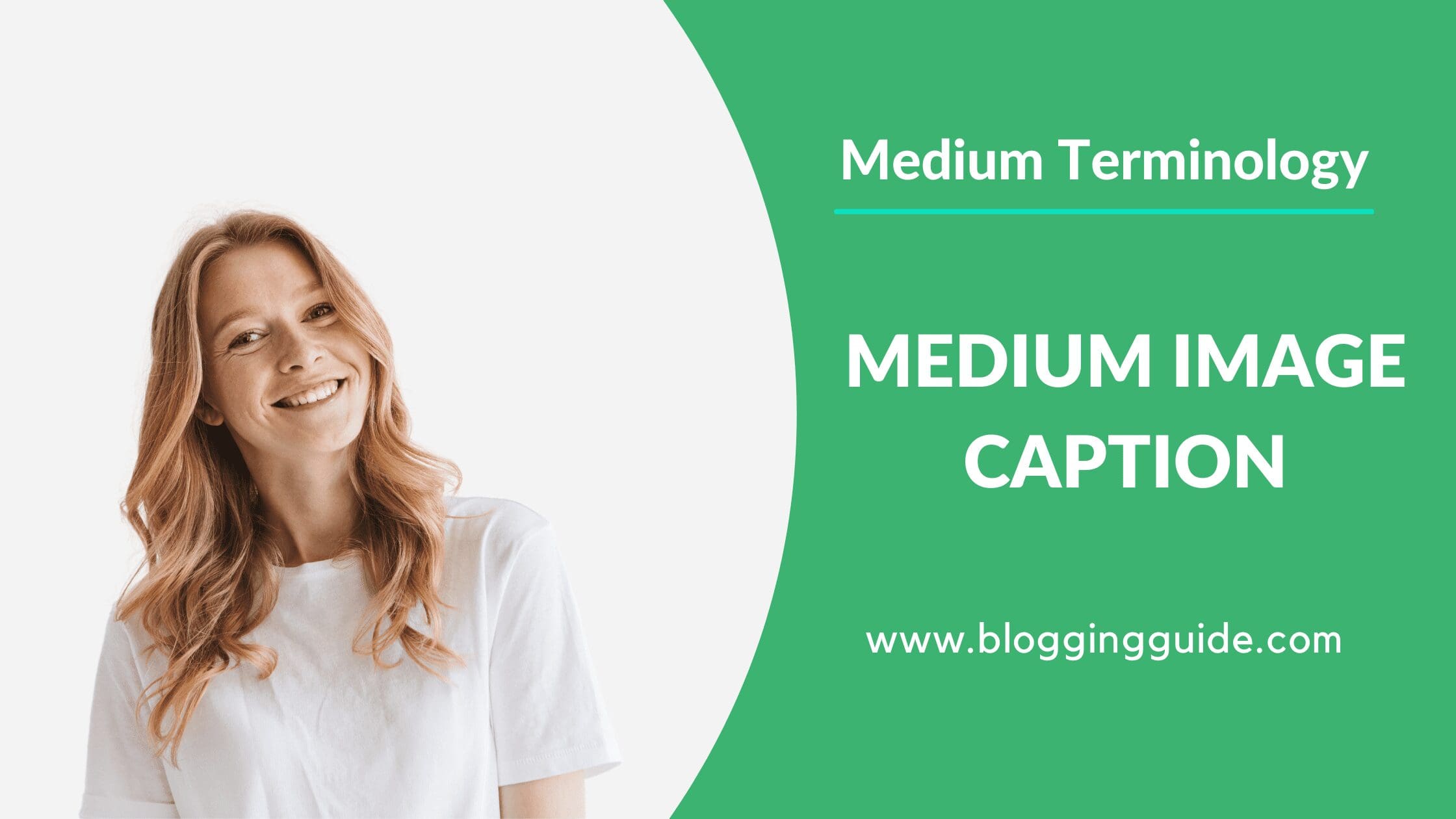 Kicker
A kicker is a short phrase that precedes the title of the article. Kickers can be used as hooks or to further explain titles and they can be used to present a section or classification of content.
In a Medium story, the kicker is located above the title.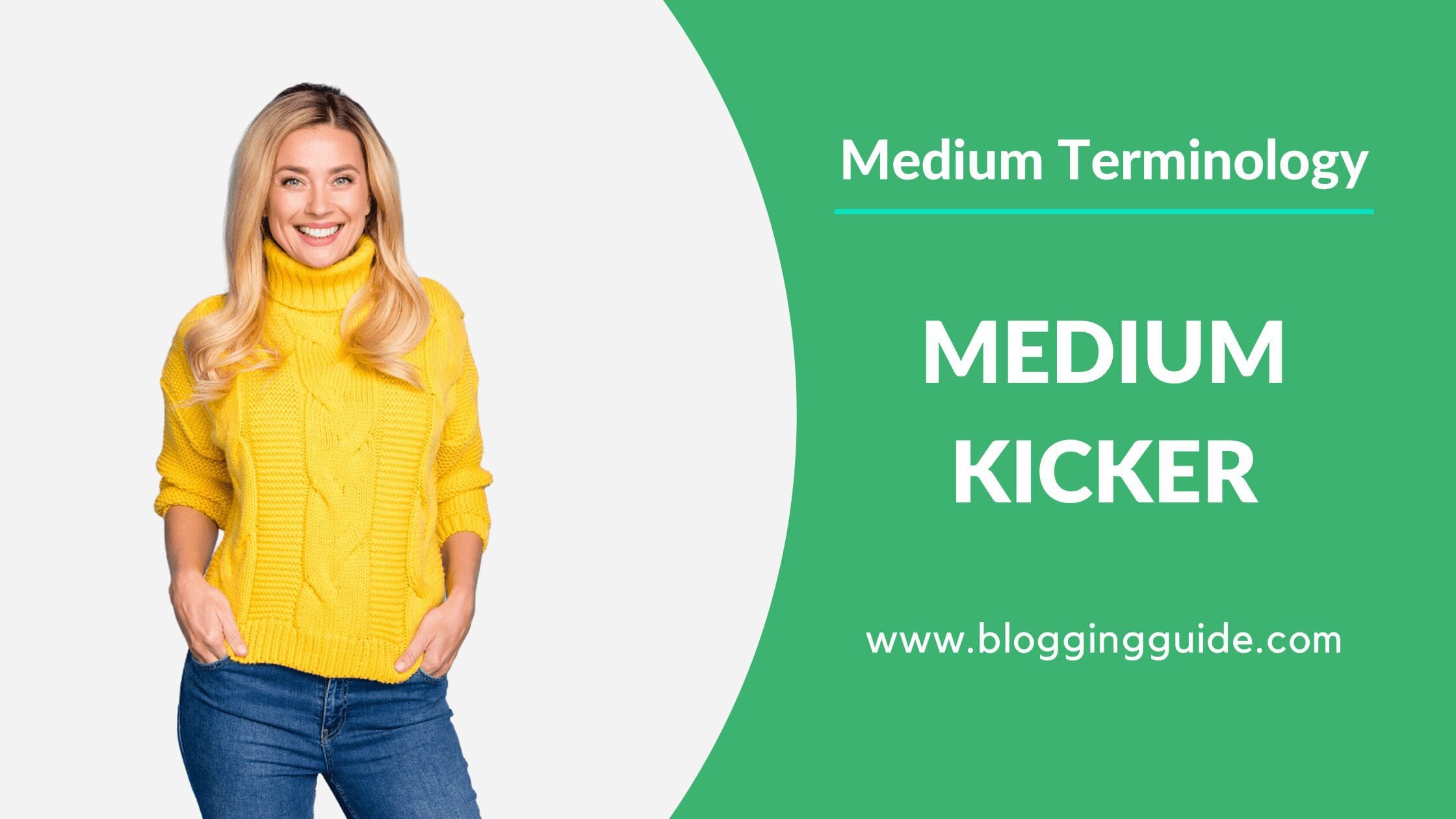 Keyboard Shortcuts
Medium keyboard shortcuts refer to various keyboard commands which can help writers format their posts quickly.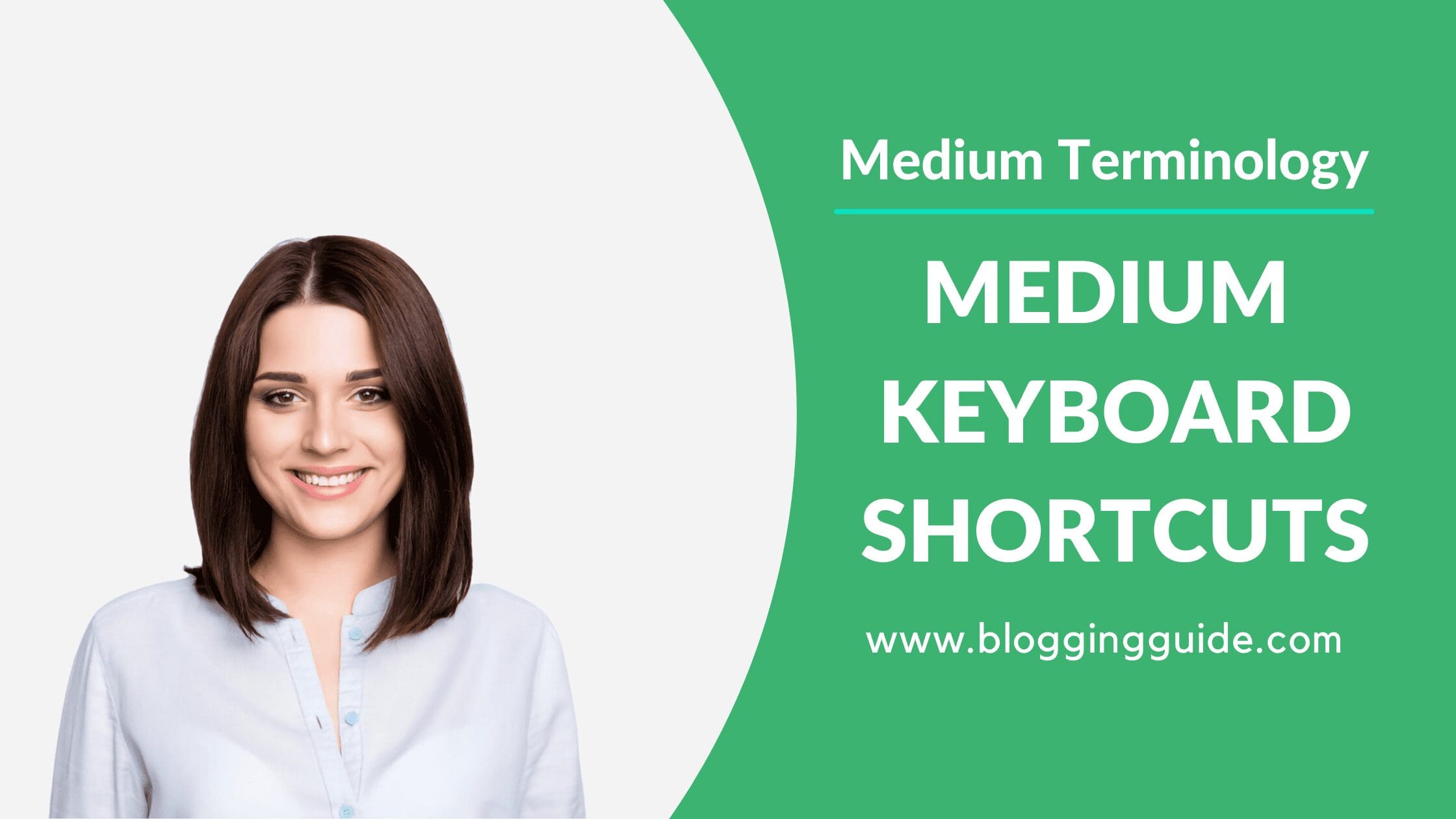 Lists
Medium Lists is a convenient feature on the Medium website and app that you can use to organize and save content on the blogging platform.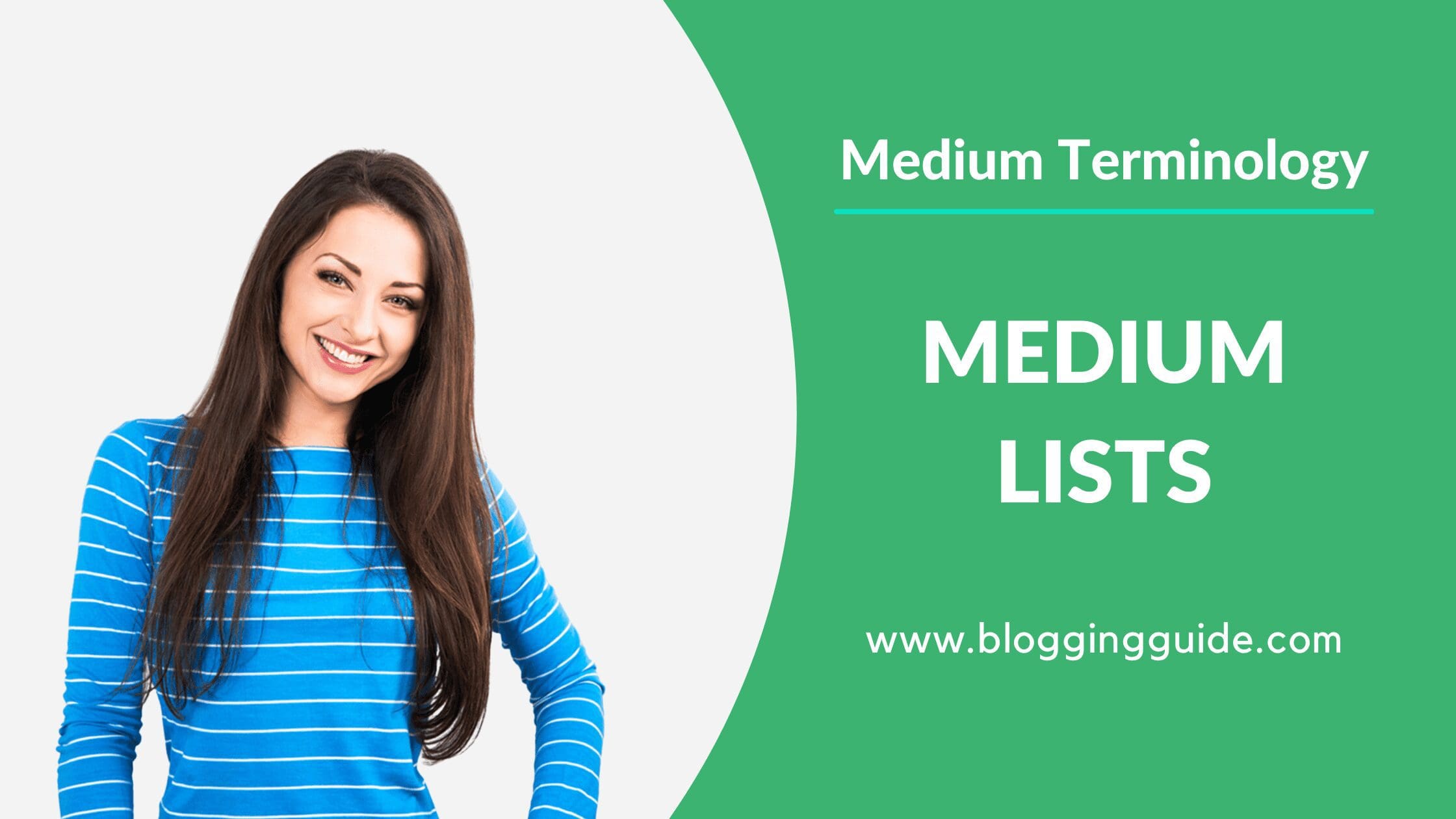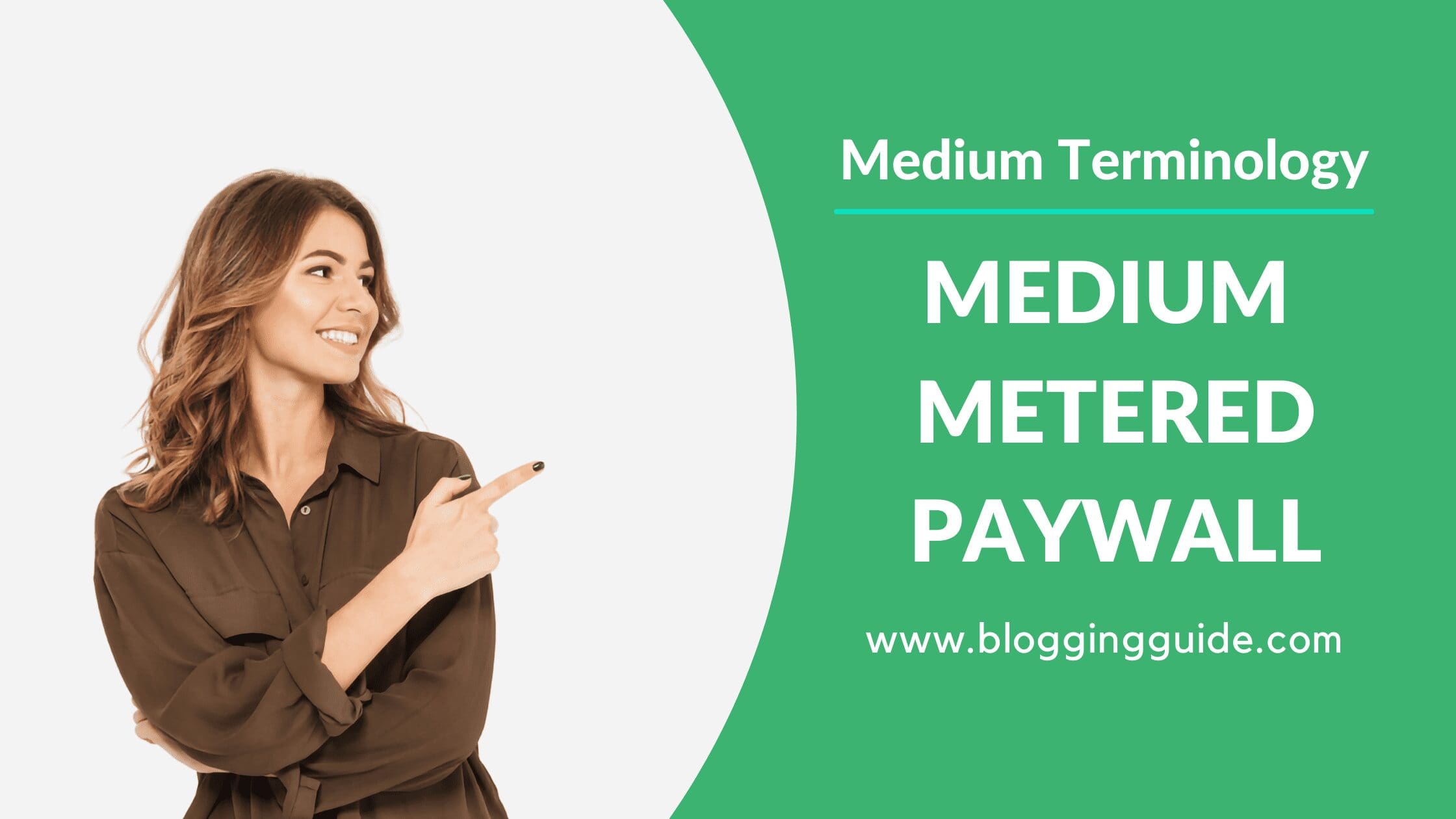 Member
A Member on Medium is a paid Medium subscriber. You can tell that someone is a subscriber if they have a green halo around their profile picture. Becoming a member lets you read paywalled stories from your favorite writers and support their work.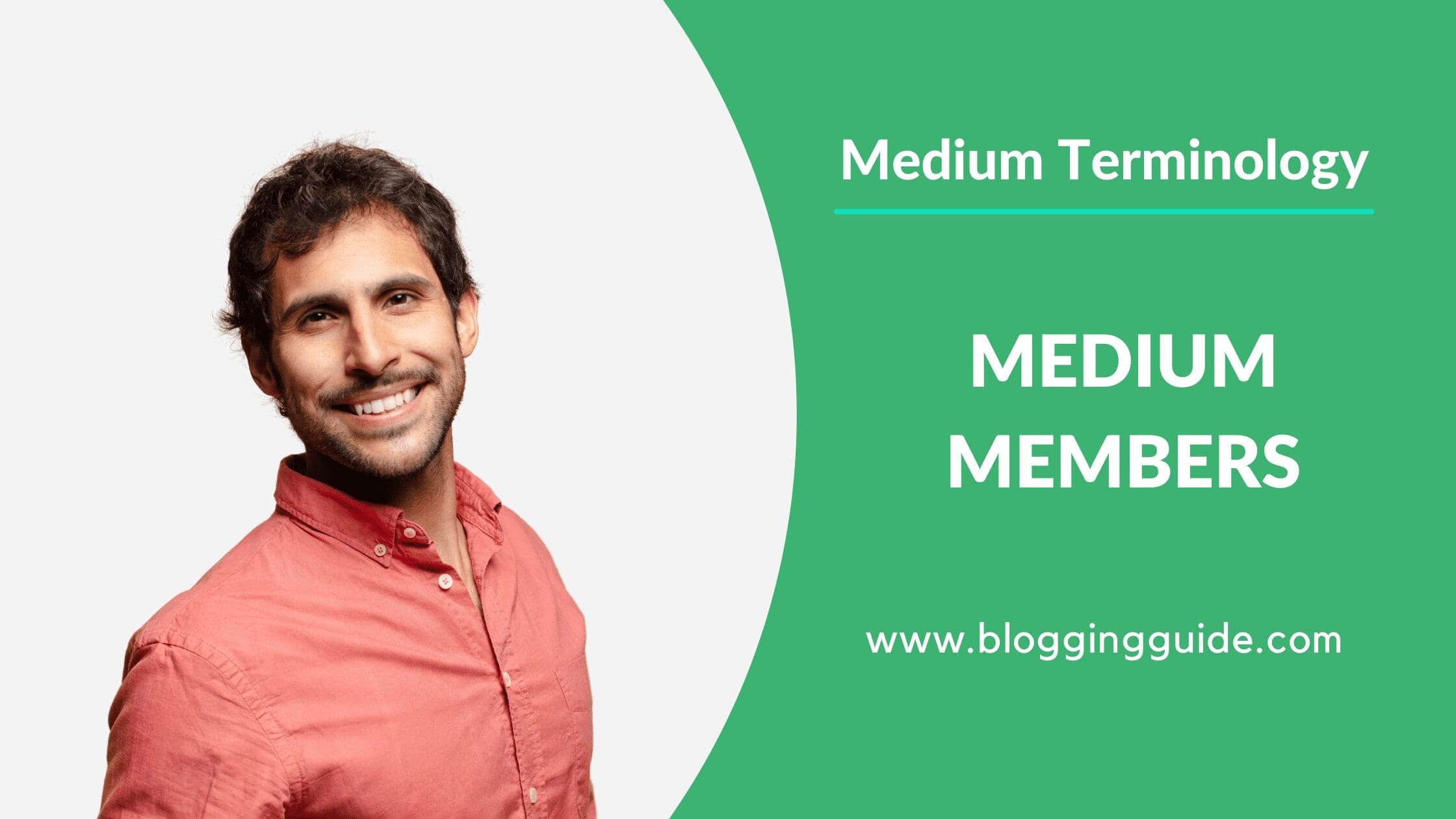 Medium Partner Program
Medium writers are paid through the platform's Partner Program, which distributes money based on total article read time. The Medium Partner Program is a way for writers to get paid and get their stories distributed to a wider audience across the Medium platform (website, mobile app, emails, and more).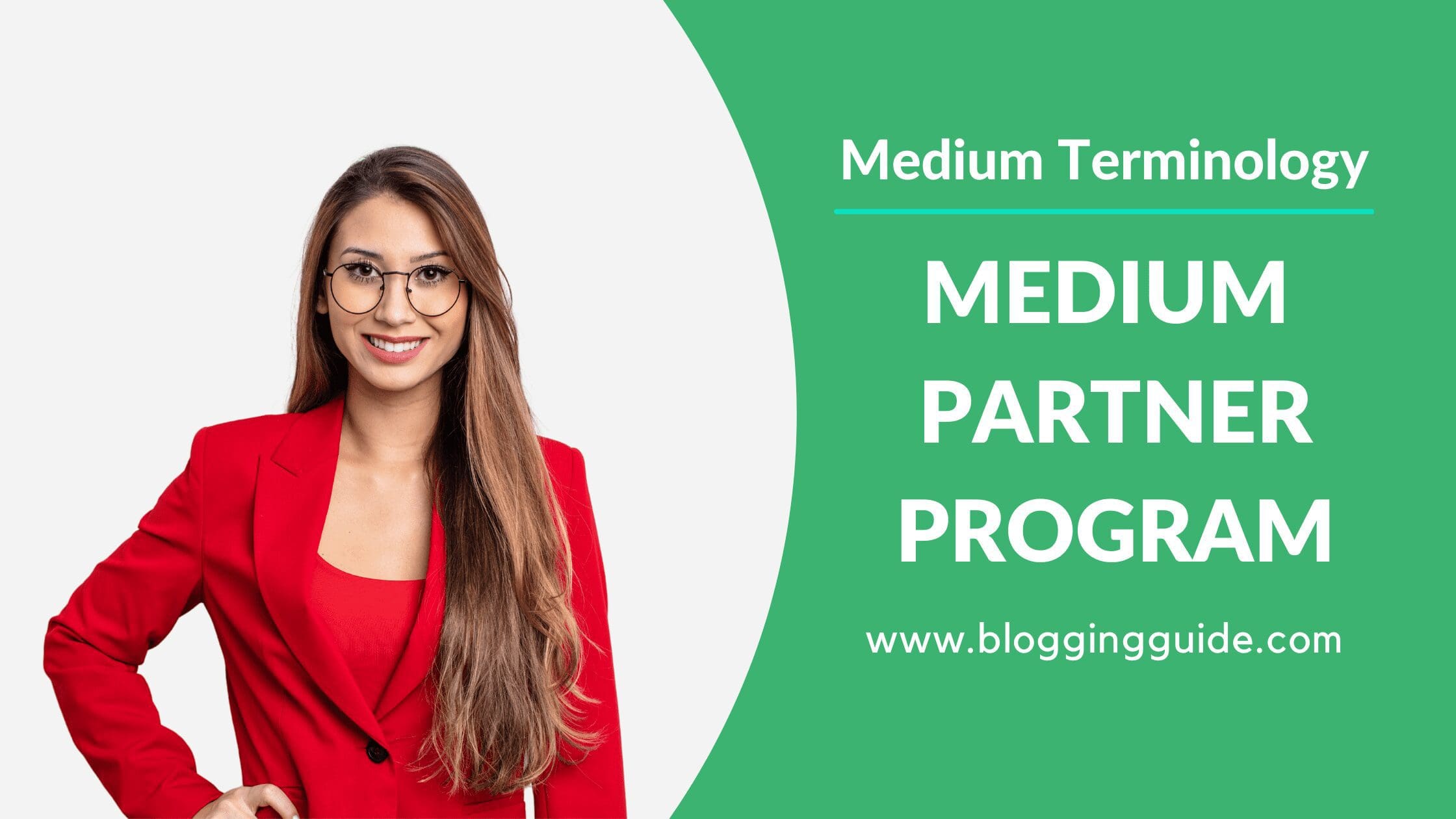 Mentions
Mentions are a useful feature across numerous social media platforms, including Medium.
To mention another Medium user in a post, type the @ symbol and then the name or username of the person you want to mention.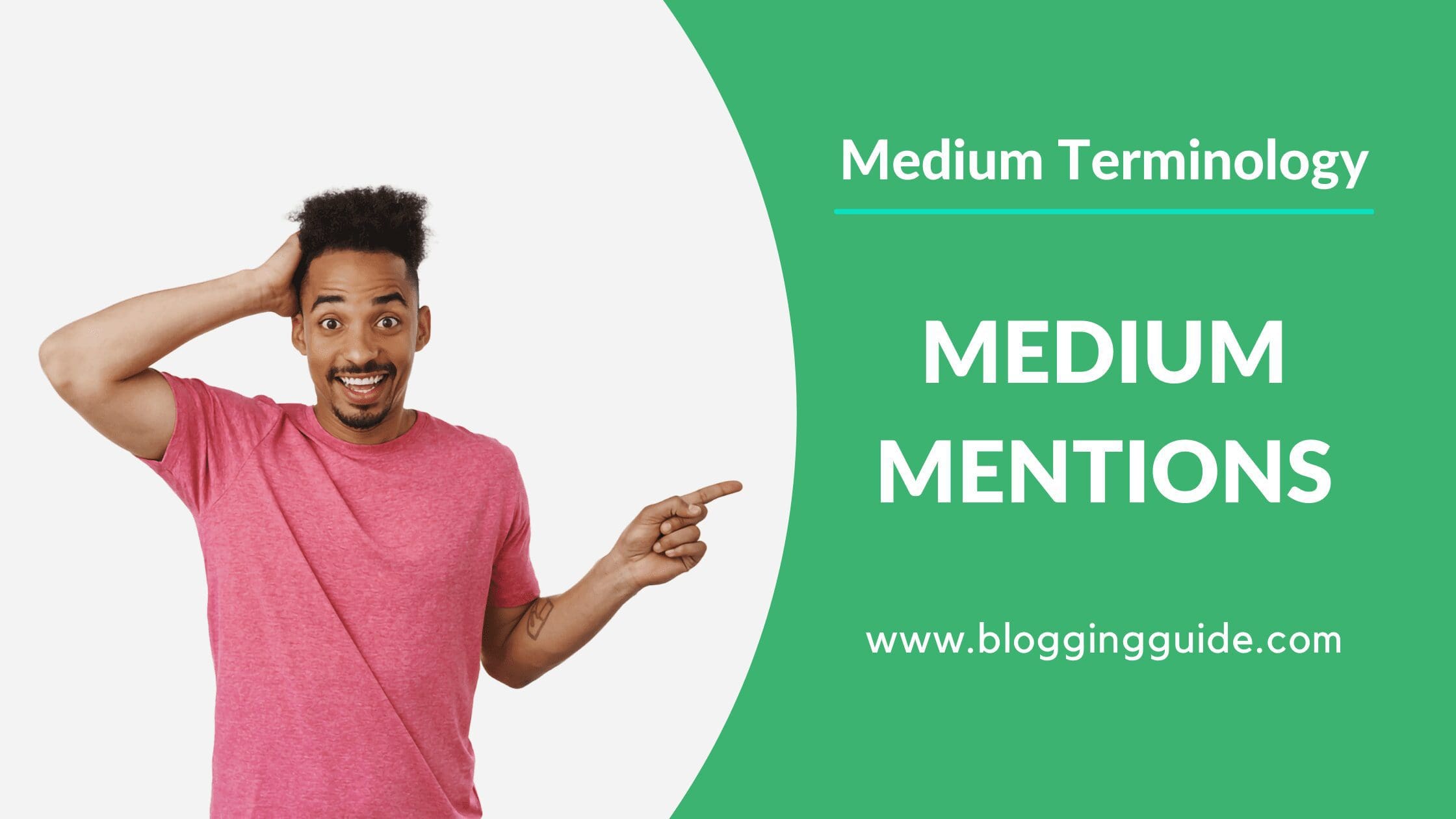 Newsletter
A newsletter is an email sent by a publication. Every publication can create a newsletter and send it to to subscribers.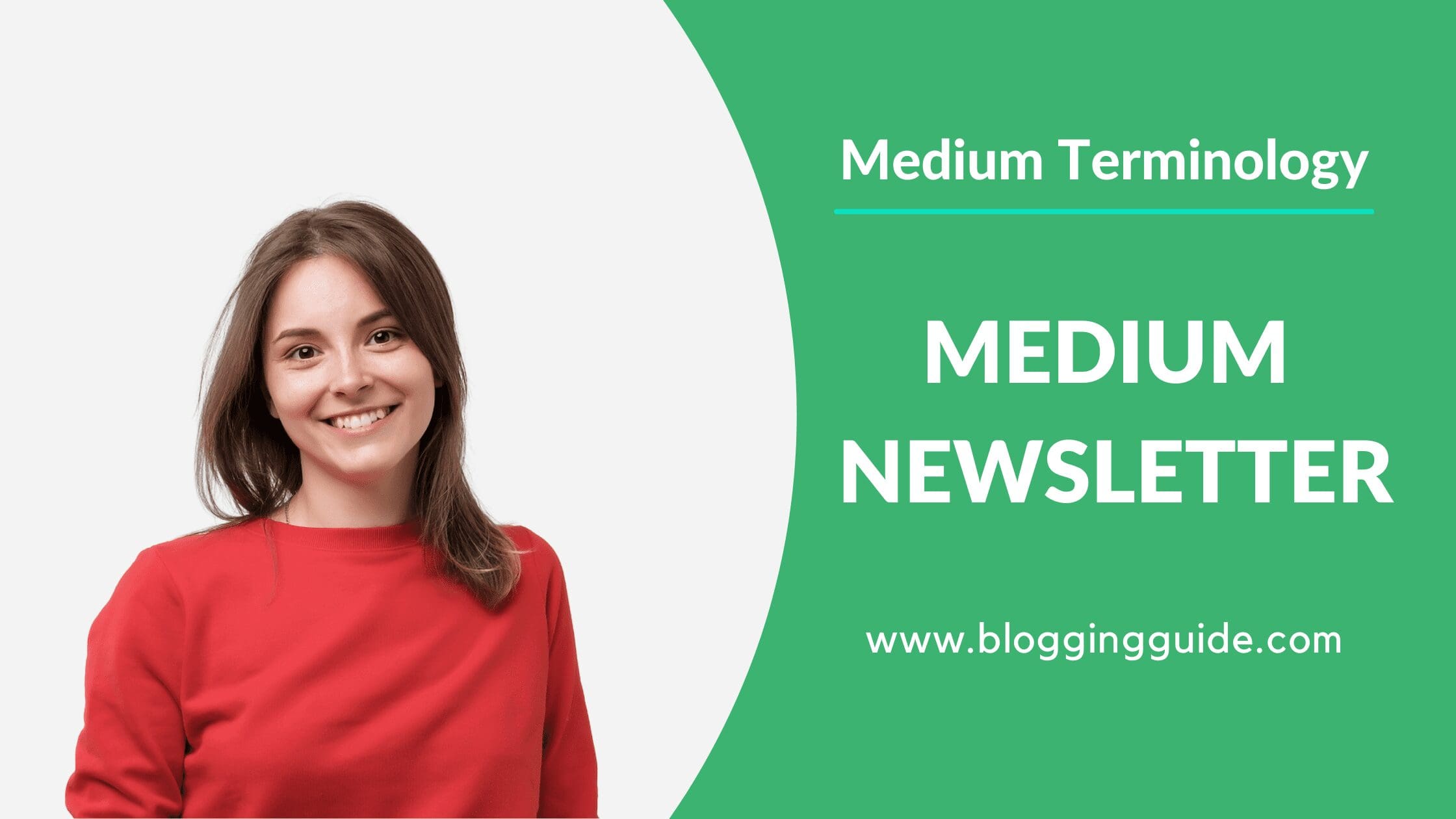 Offsite Navigation Link
Medium's offsite navigation link is a single link that can be added to a Medium publication's navigation bar. This link is unique since it can link to any site outside of Medium. This feature is not available for publications using Medium's new/beta layout.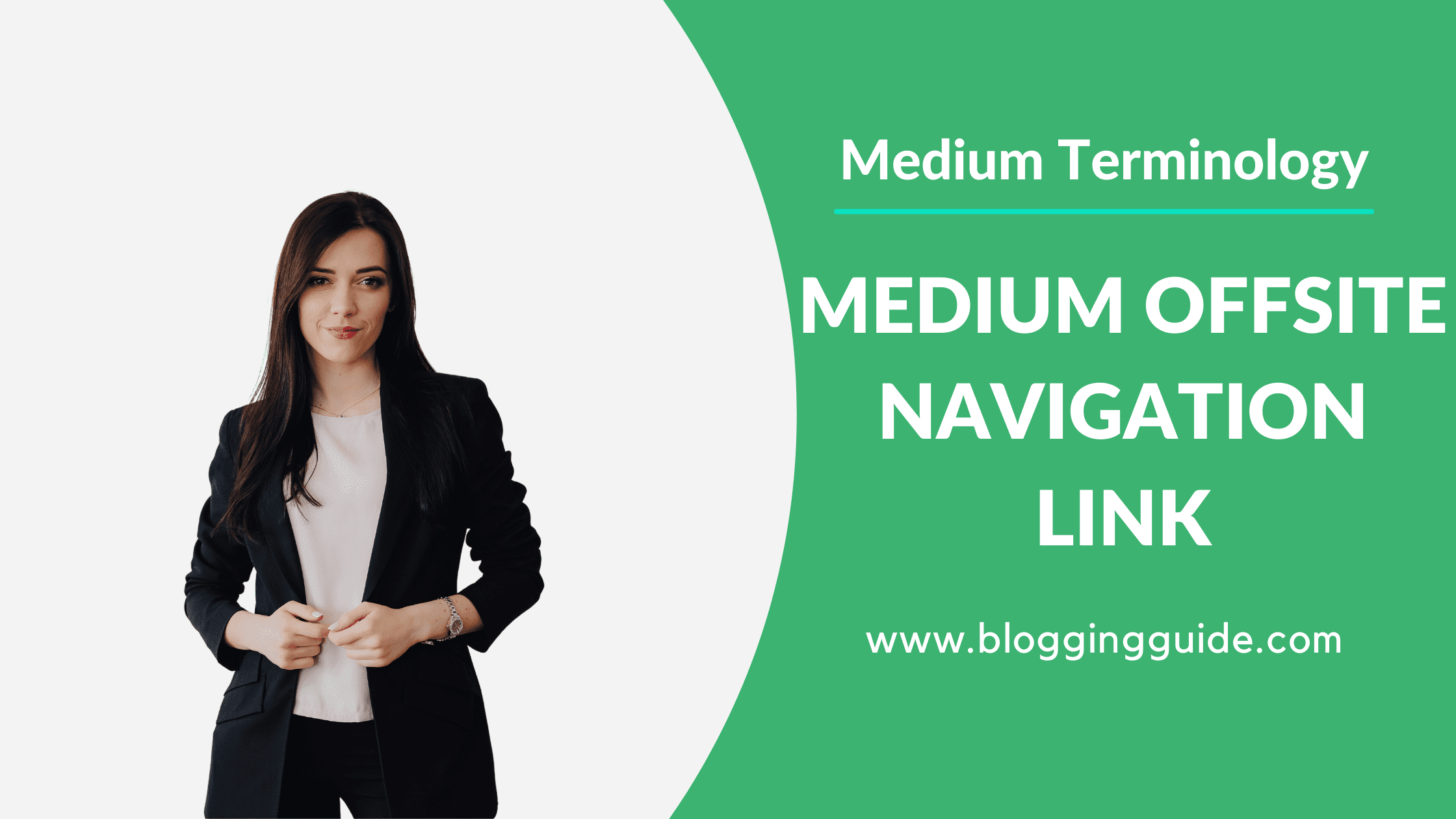 Owner
Each Medium publication is owned by a single user account—the publication's owner. The owner account has full rights to manage the publication and can add other users as publication editors and writers. Each Medium user can own up to seven Medium publications. There's no limit of publications a user can participate in.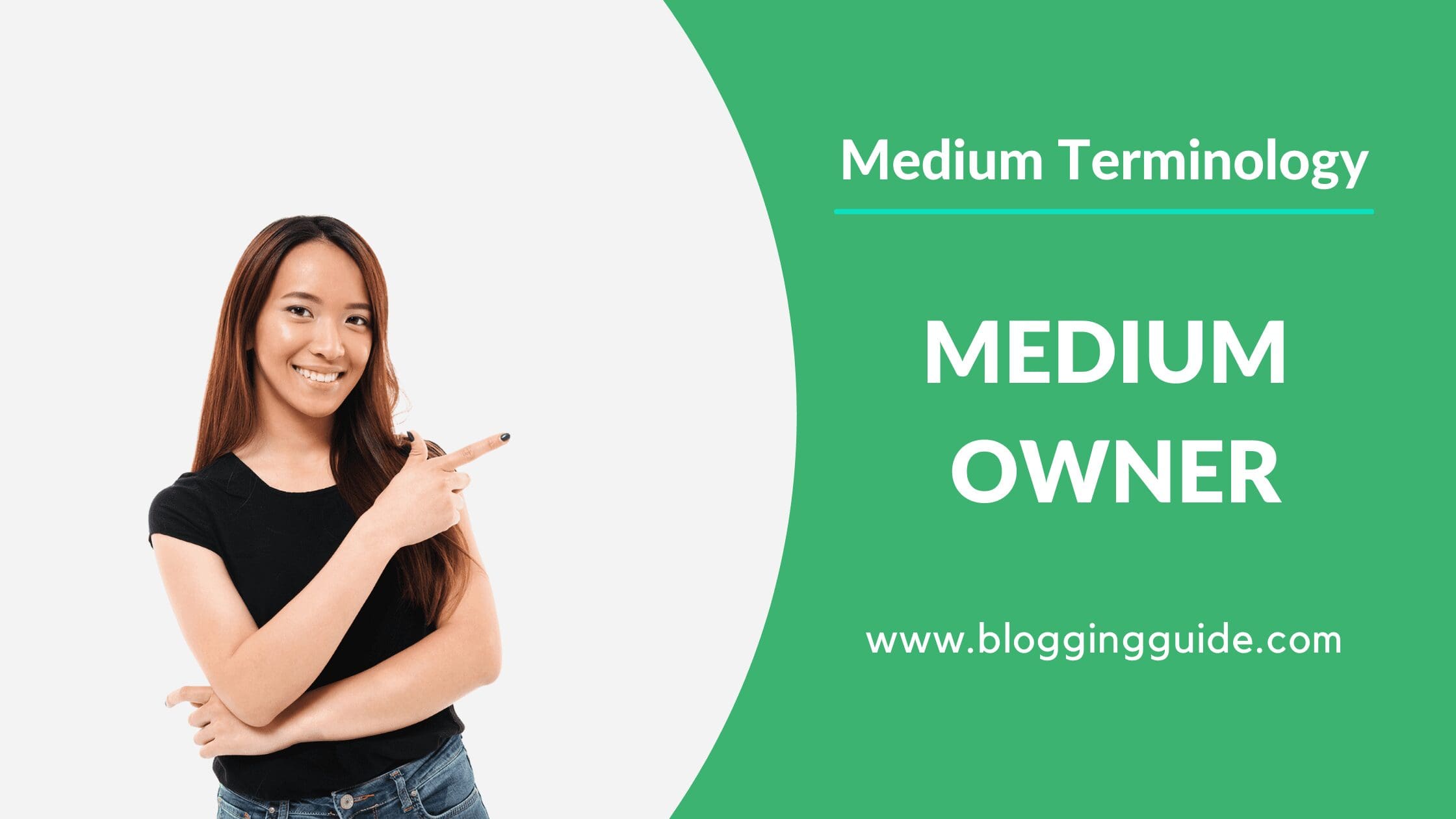 Private Notes
Private notes are a private way of commenting on someone's story. Notes are between you and the author of the post.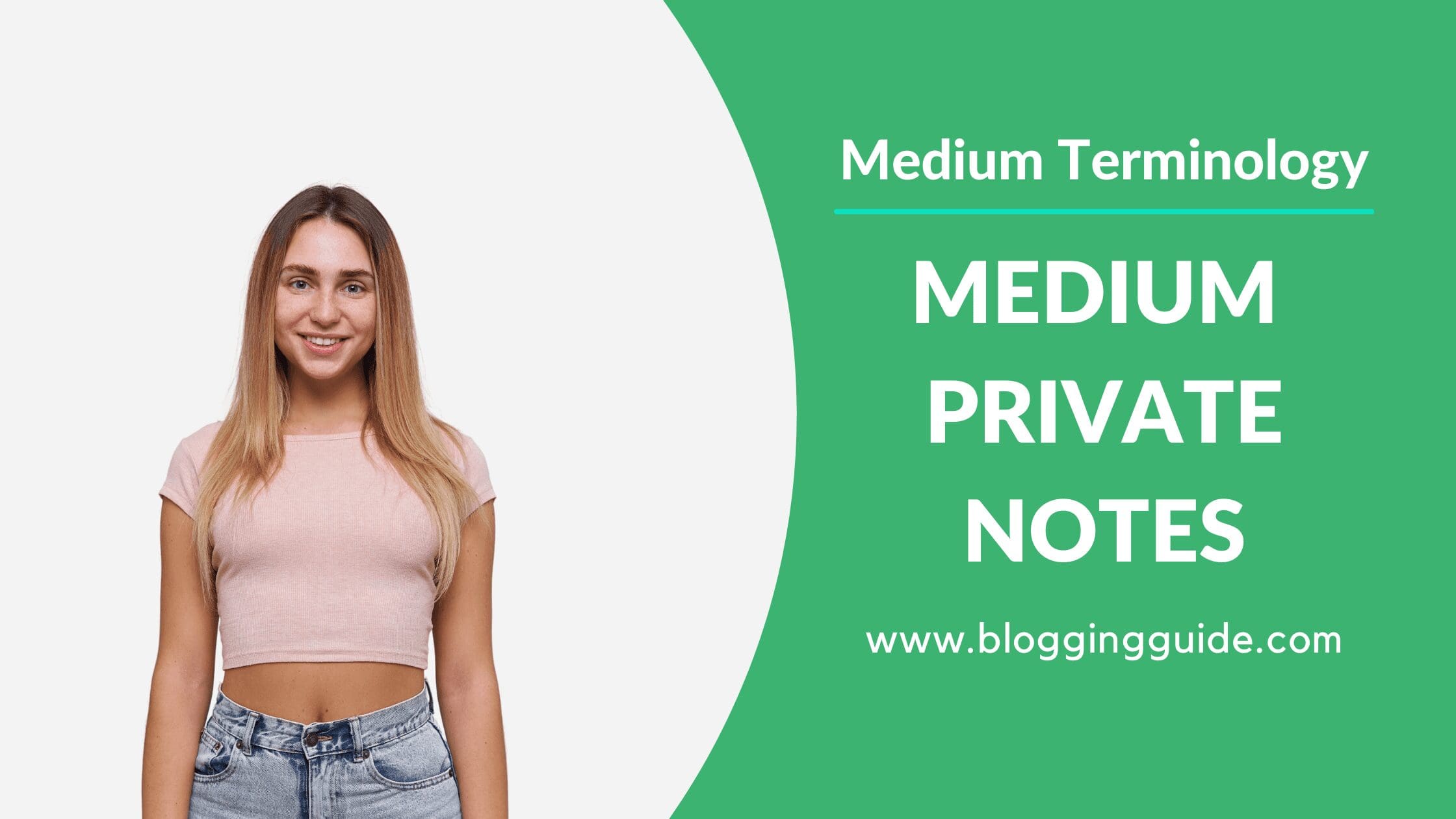 Page Separator
The Medium page separator is a tool that allows writers to break up or separate their articles, using a 3 dot icon (mid-line horizontal ellipsis).
Publication
Medium publications are shared spaces for stories written around a common theme or topic, usually by multiple authors.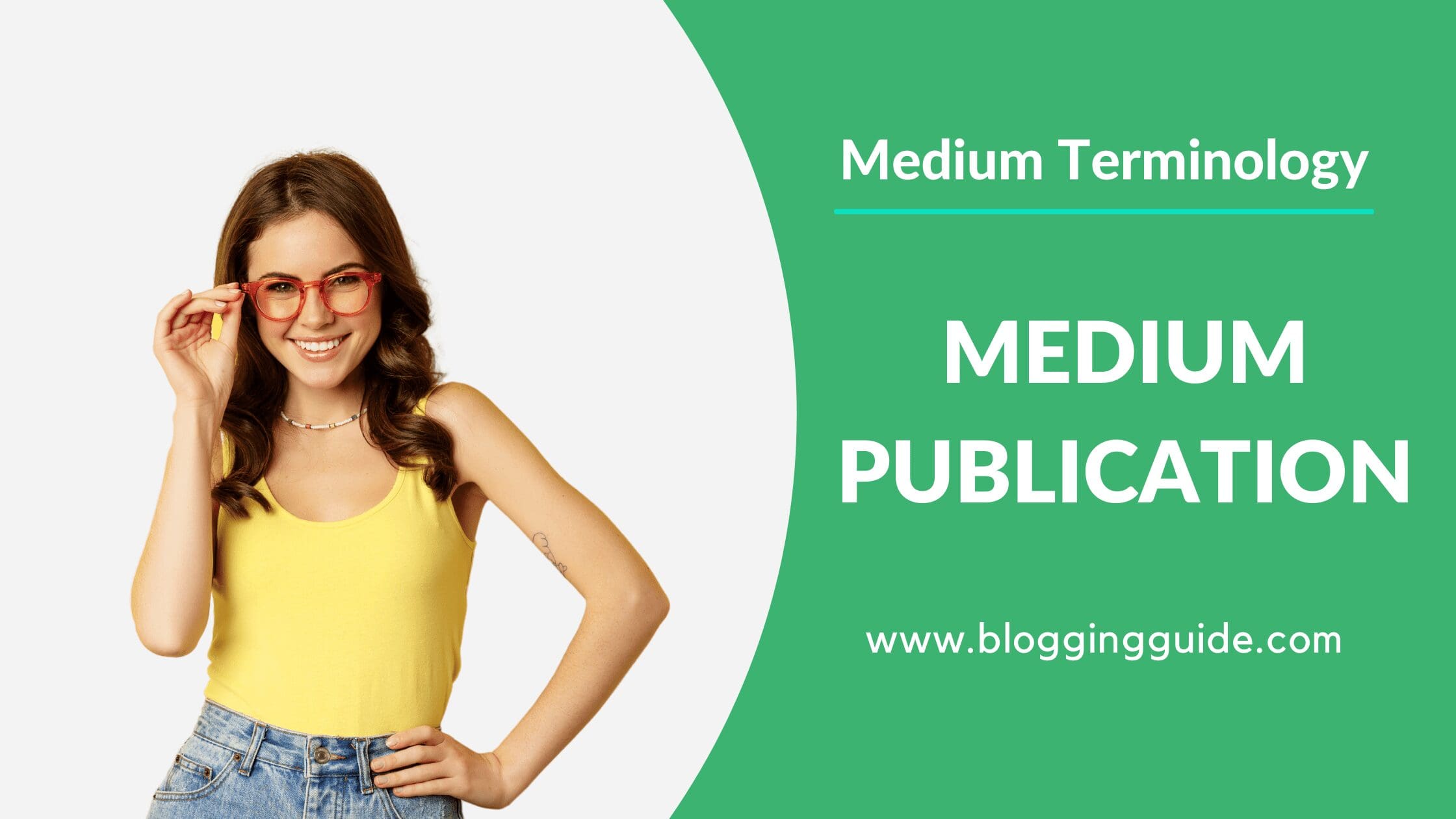 Profile Page
Your Medium profile page is the place where people can find all your published stories, and where they can follow you to receive all your new stories right on their homepage.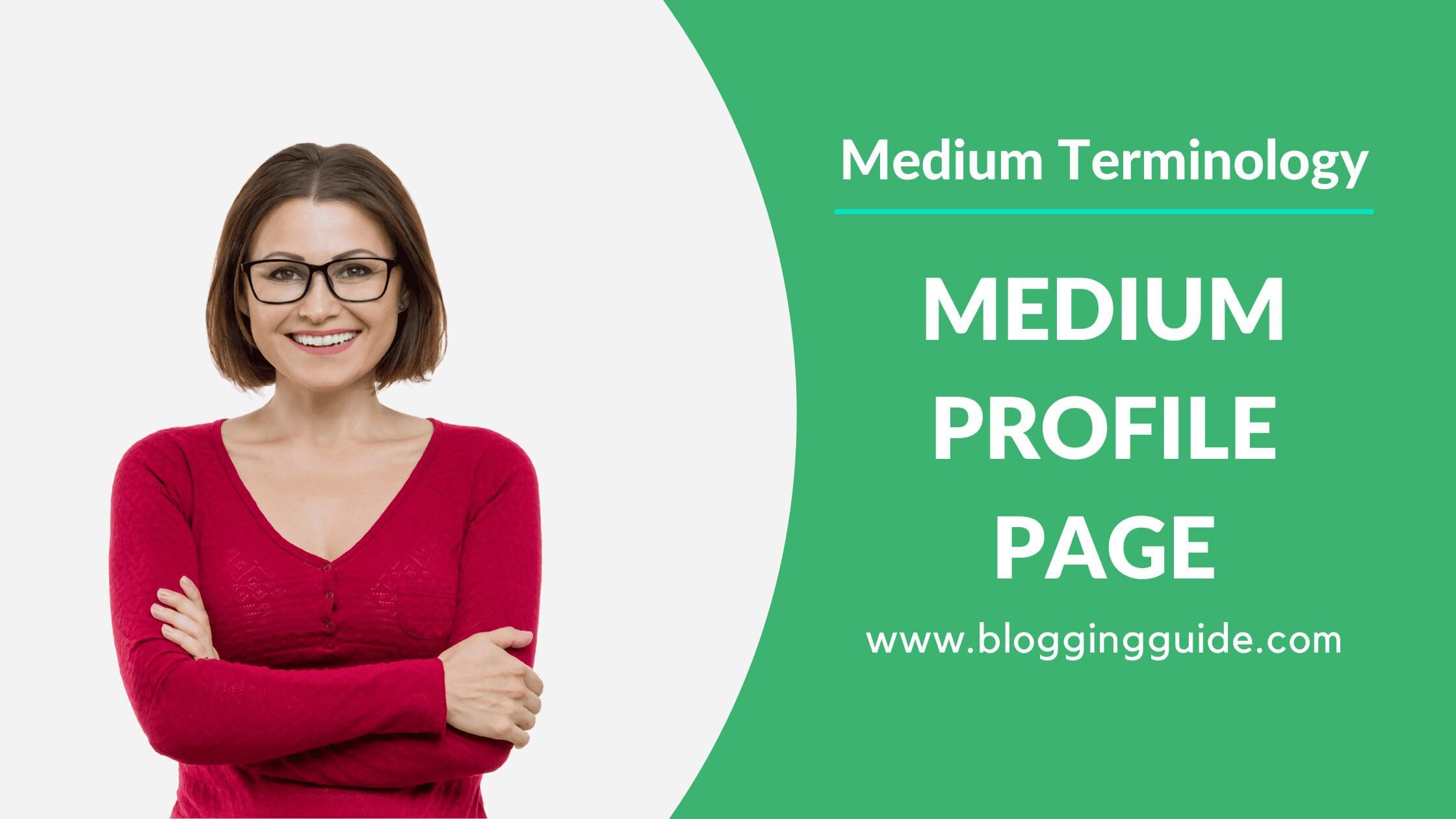 Promo Section
The Homepage Promotions Sections (also known as the Promo Section) enables writers to add custom blocks to their Medium publications that directly link your readers to a post, a feature page, or even, an external link (outside of Medium).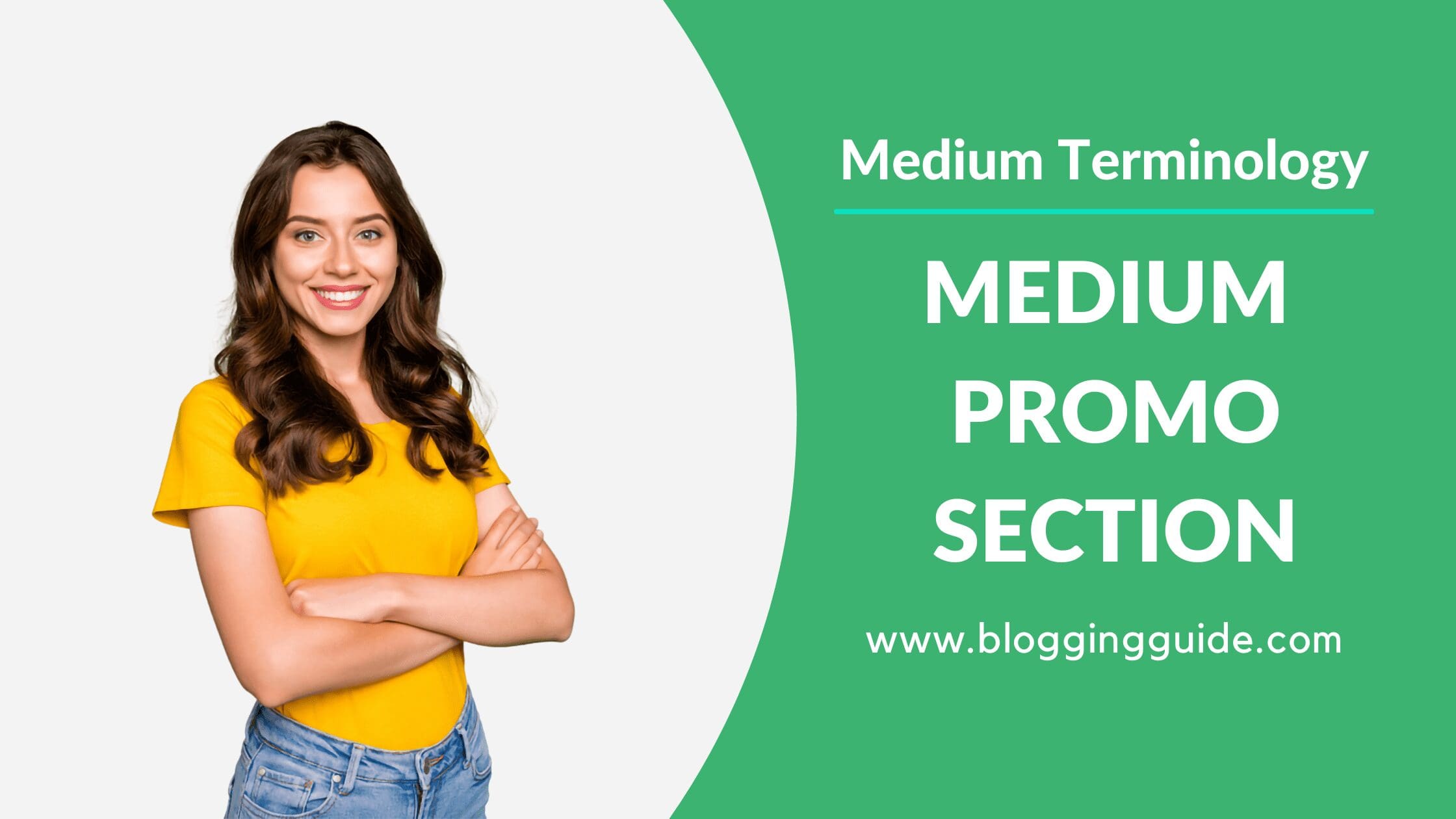 Quotes
Medium allows writers to create sleek, formatted quotes inside their stories. There are two types of Medium quotes-block quotes and pull quotes.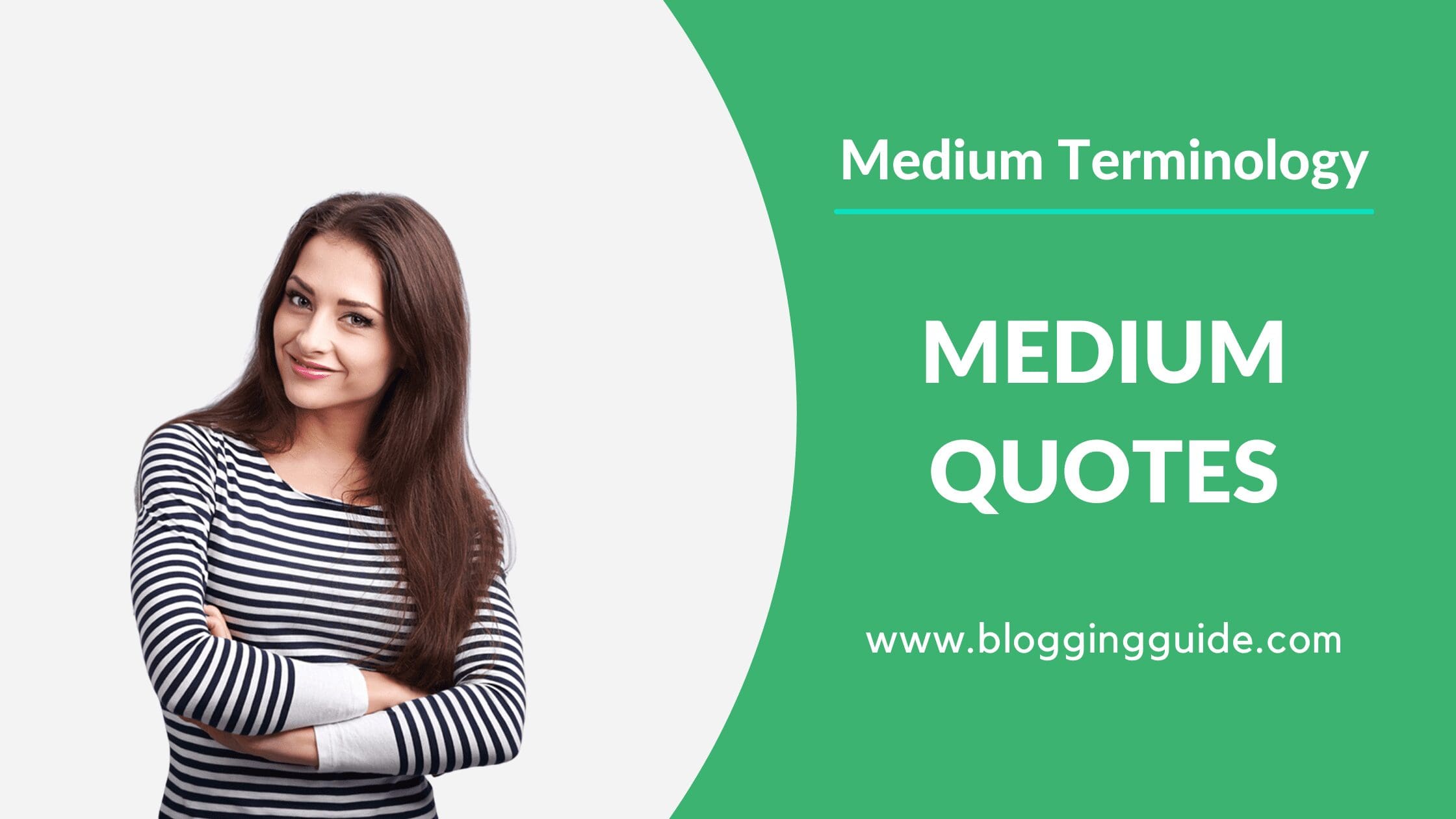 Referral Traffic
Referral traffic refers to visits to your site from links that appear on a different site. Referral traffic is essential and should be measured when managing a link building strategy, for example. Link building involves generating backlinks to your site from other external, high-quality sites, as well as placing relevant outward links on your site. Referral traffic therefore has an important impact on page rank.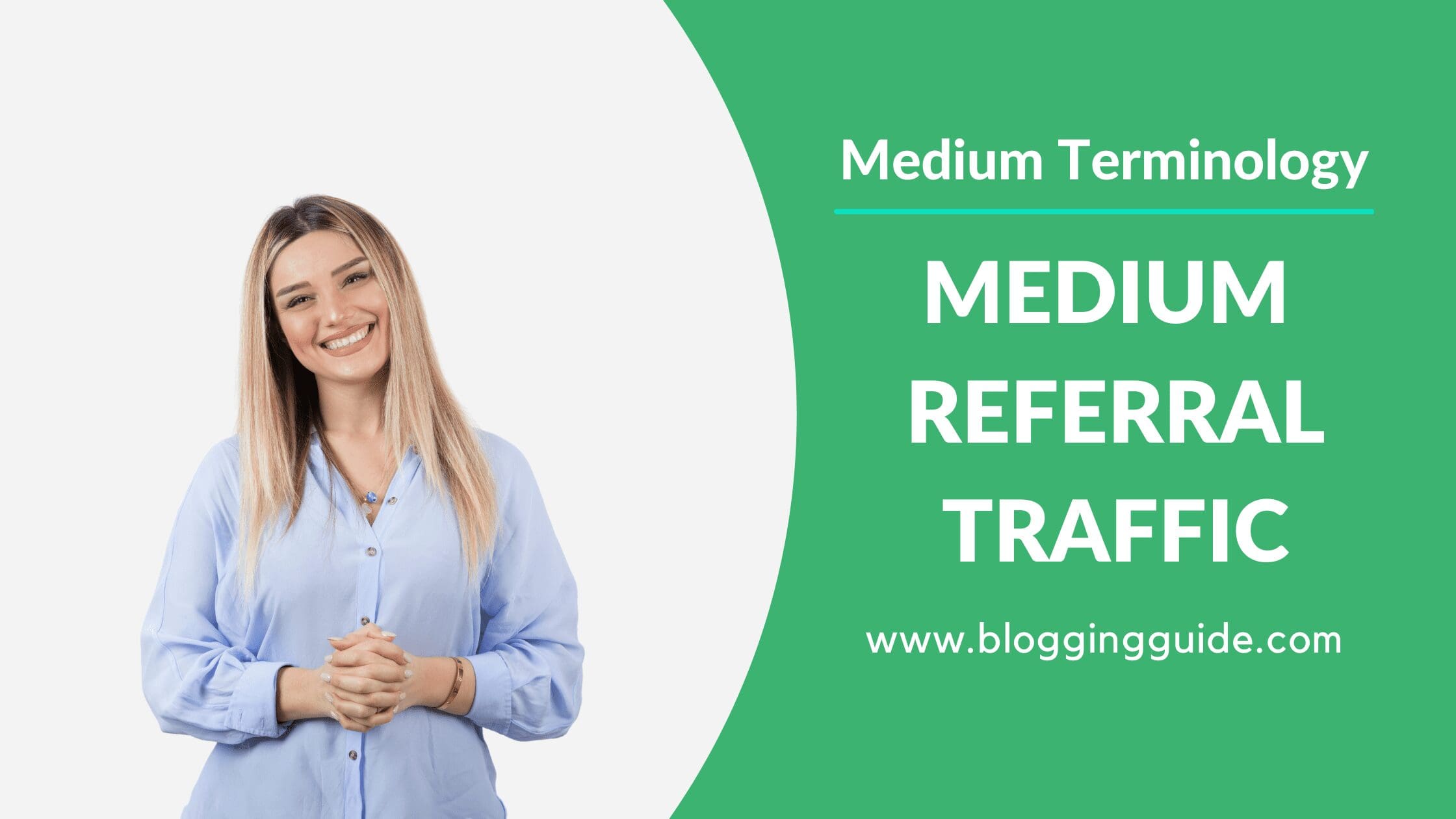 Referred Member
Referred members are Medium members who signed up for membership from an individual writers profile or referral page.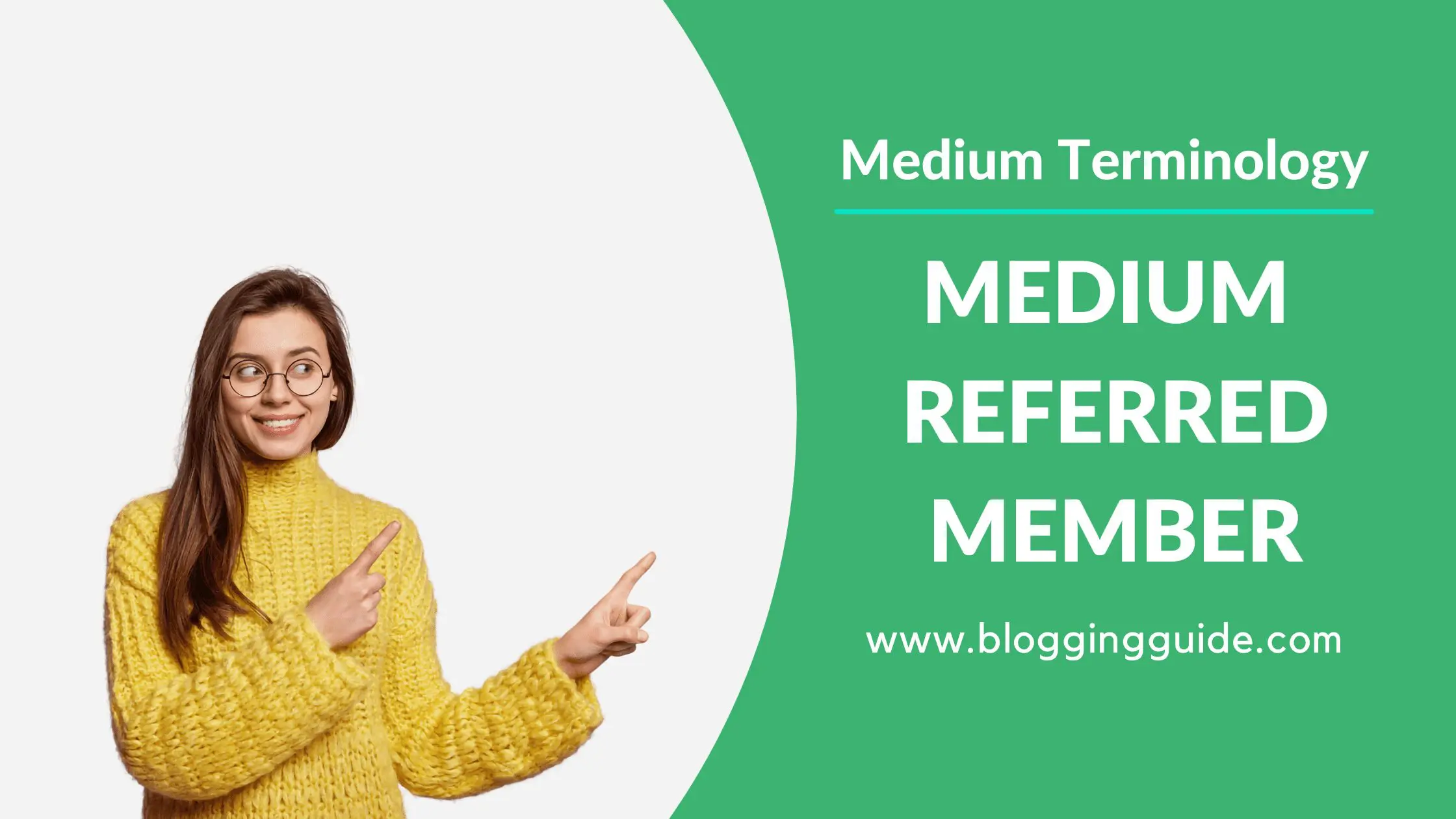 Responses
Responses are comments left underneath someone's post.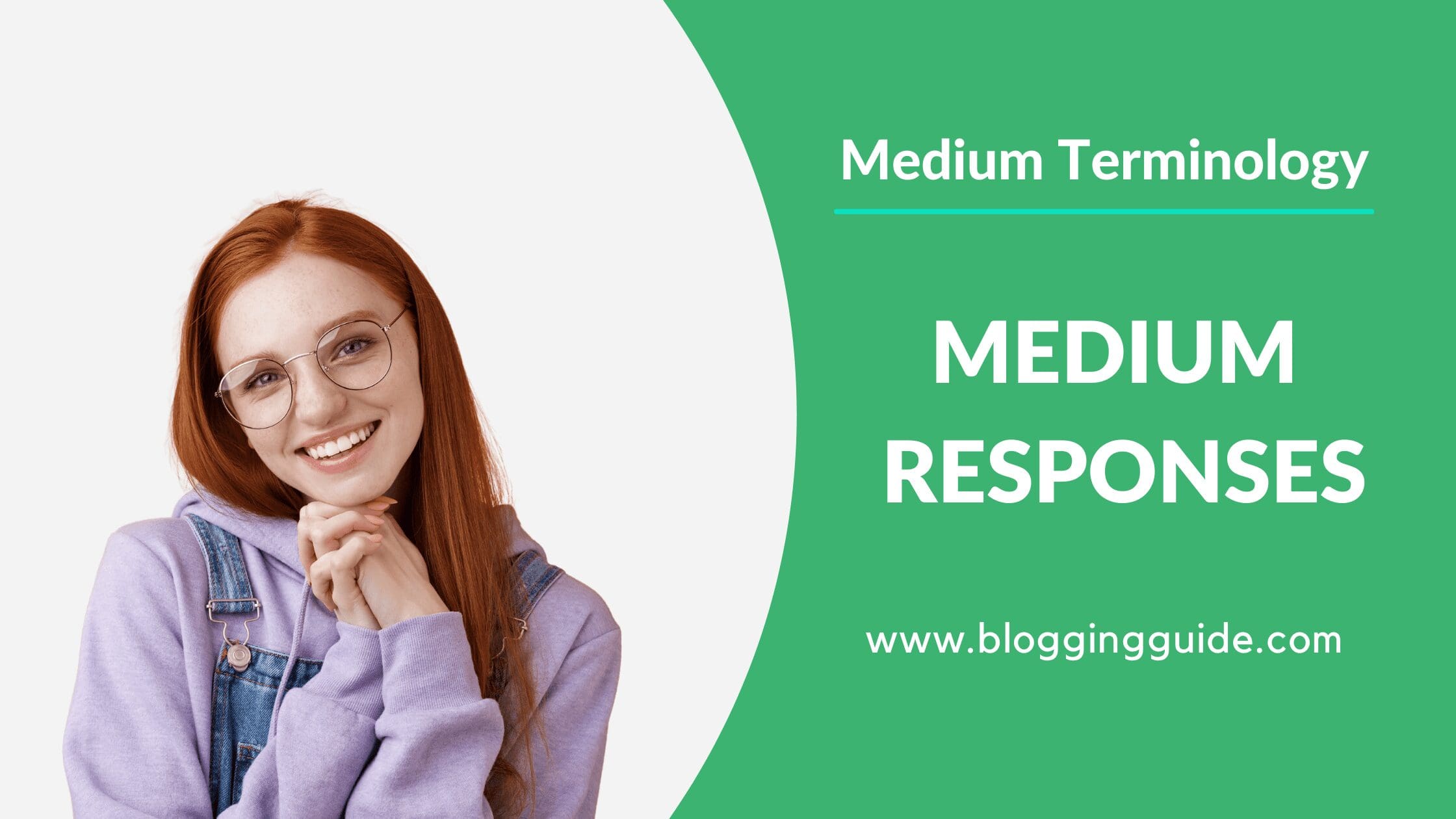 Reads
Reads are the number of visitors who have read the entire story (an estimate).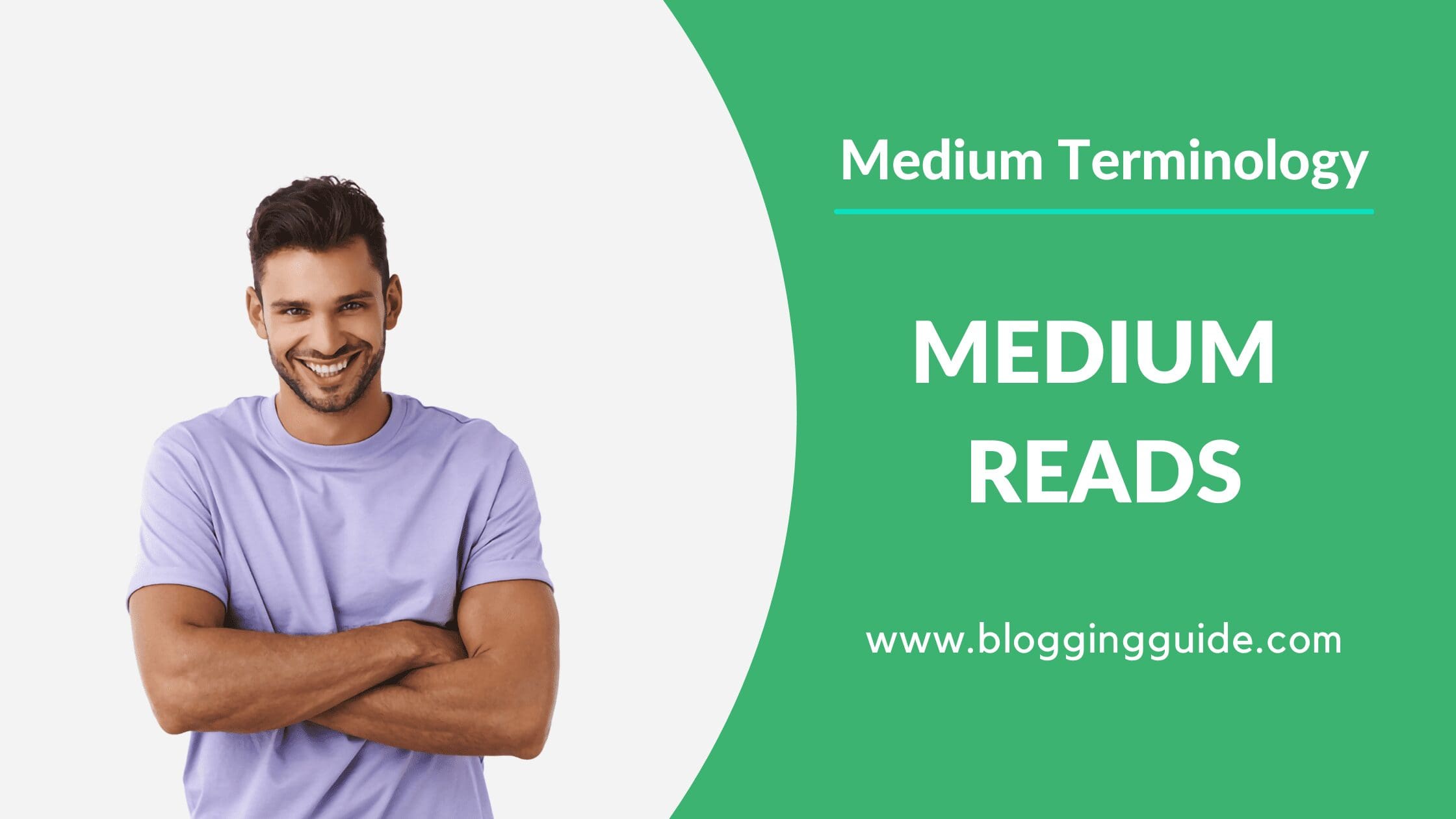 Read Ratio
Medium's read ratio an estimate of the percentage of viewers that reached the end of your story.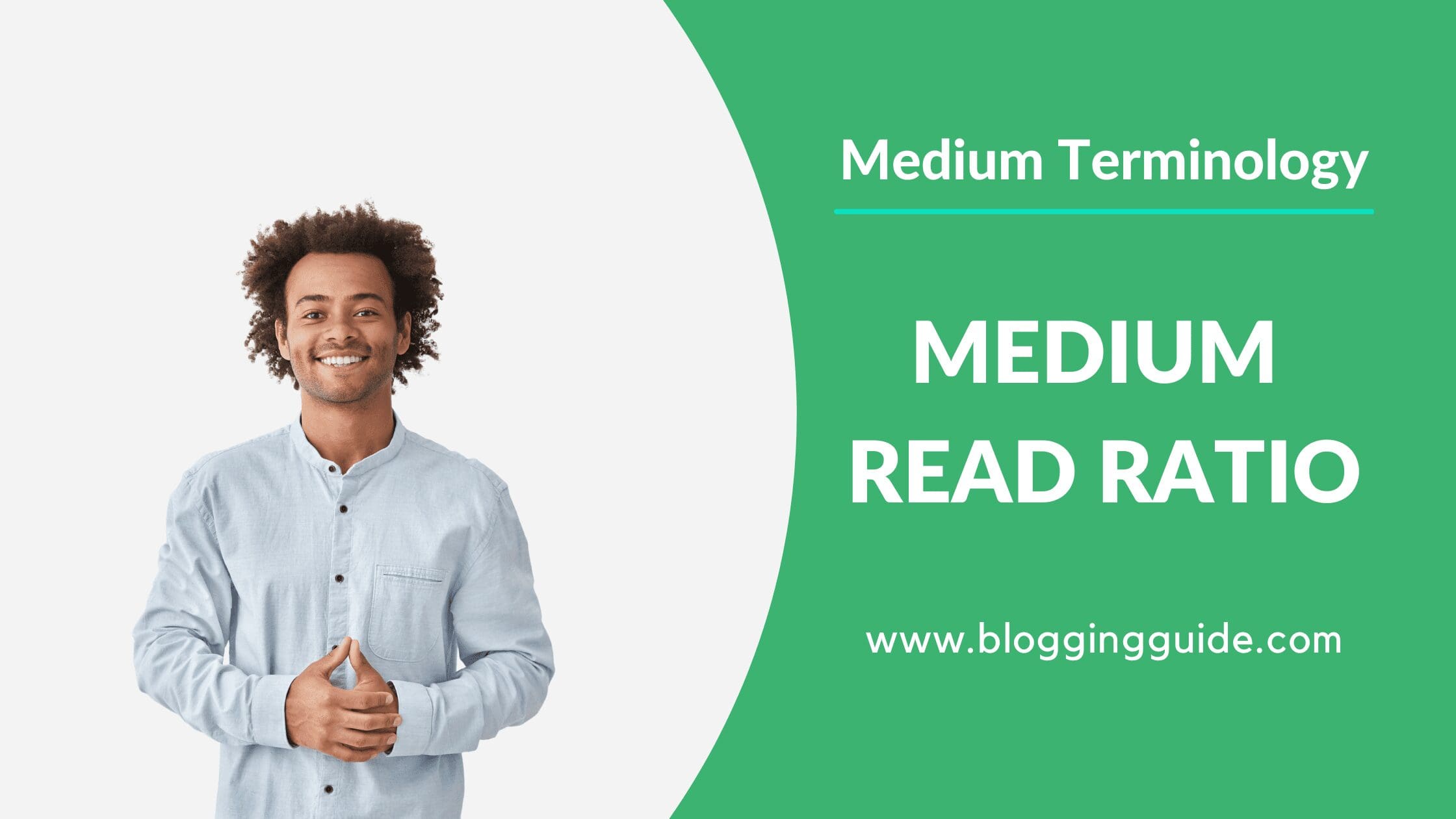 Stories
Post published on Medium. There are four types of posts on Medium:
Draft is an unpublished story. Drafts are automatically saved on your Medium account in Your stories section. Drafts are private, but any Medium user can read your draft if you share the URL with them.
Published story is a story that was published and can be read by anyone from your profile page and elsewhere on Medium.
Response is a post that was published on another published story.
Unlisted story is a story that is also a published story, but it cannot be viewed from your profile page or found in the Medium network. You must share the post URL for people to be able to read them.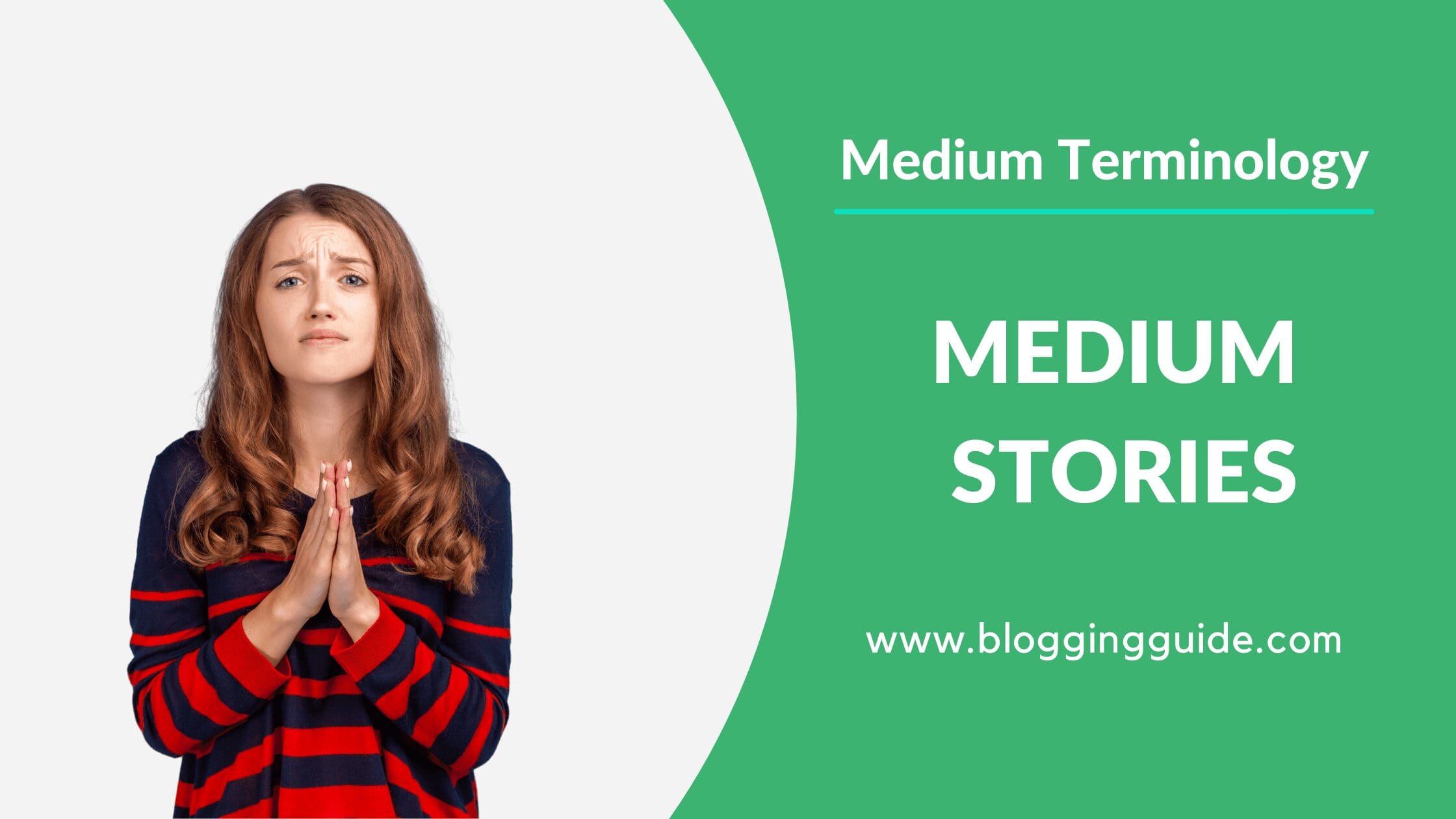 Social Media Preview Cards
When you share a Medium post on social media, a card is created with a preview of your content. This is referred to as a social media preview card.
Social media websites such as Twitter, Facebook, and LinkedIn look at the initial post data, including your title and featured image. If you make changes to those elements, Medium sends out the new information. It might take some time for those services to update your preview card data, but you can use their tools to force them to update your data right away.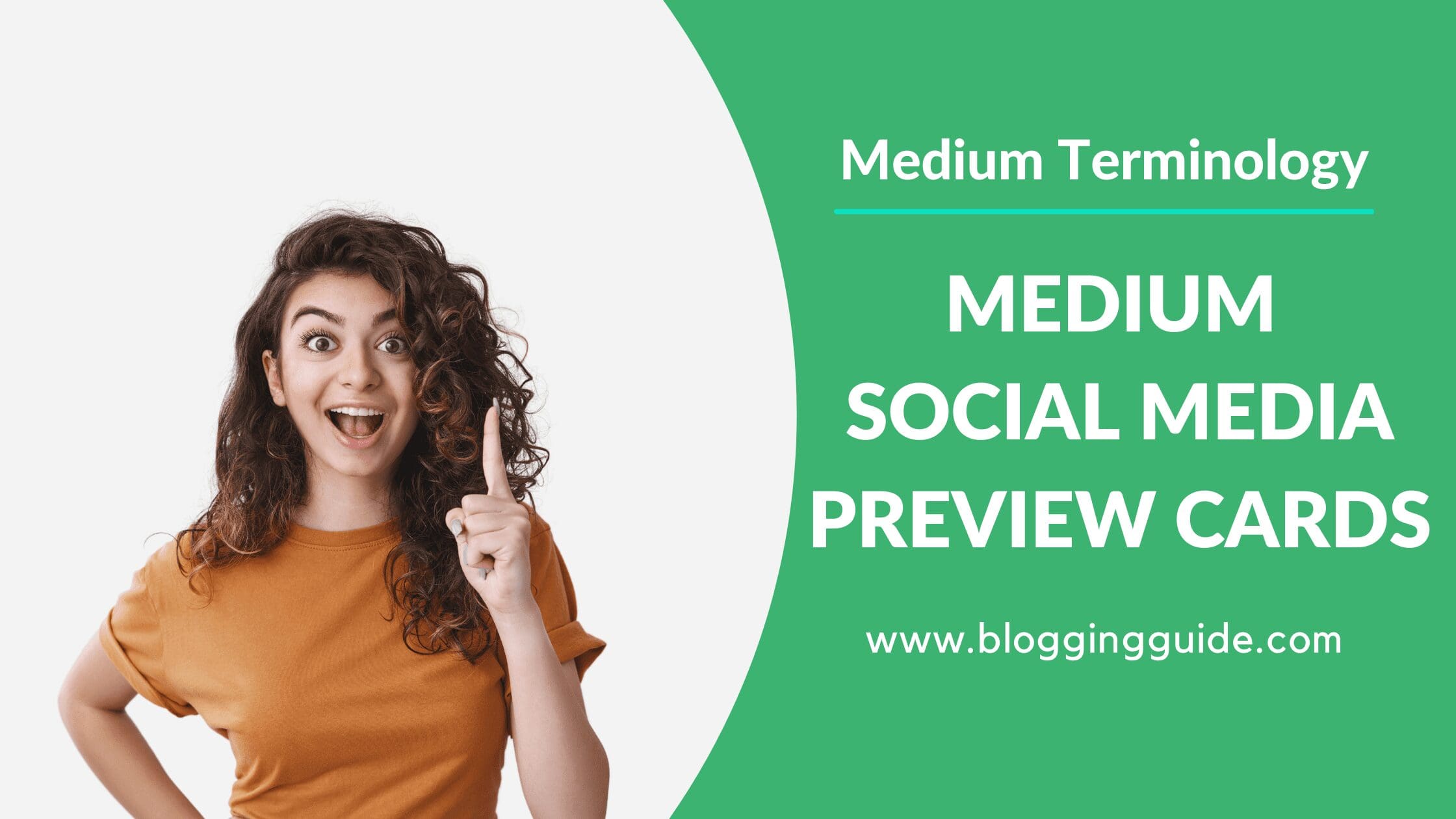 Subtitle
Writing directly below the title is considered the subtitle. Select the text and click the small "T" icon to format the subtitle. It can be any length, and is bound by hitting "return" on your keyboard.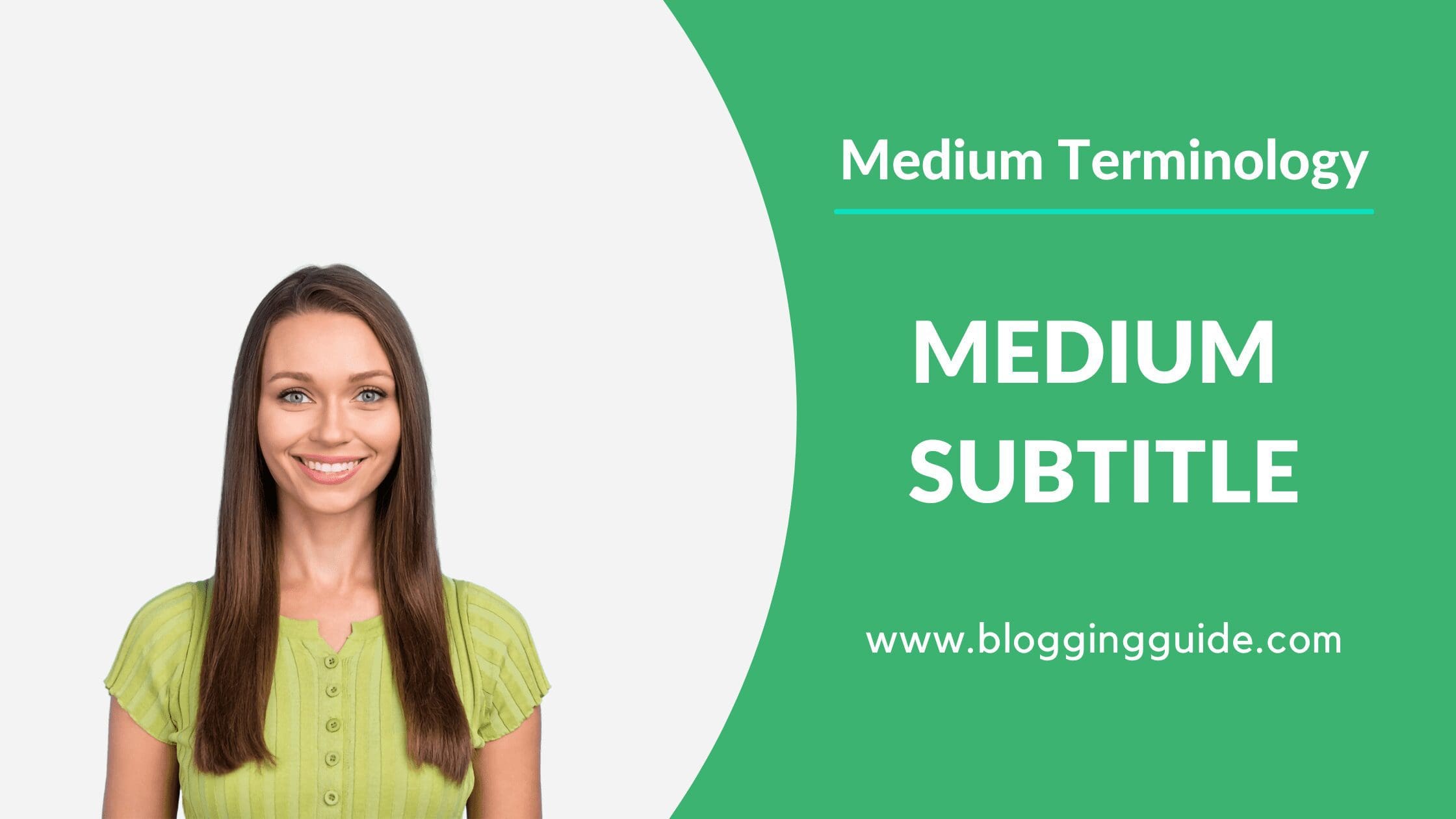 Stats
Traffic and visitor statistics are available for stories you publish on Medium. The main stats are views, reads, and fans.

For each story you've published, click Details to understand more about the audience for that story.
At the top of the details page, you'll see a summary of the story's performance to date, including "Total Views" (all-time visits to your story) and "Read Ratio" (an estimate of the percentage of viewers that reached the end of your story).
Schedule to Publish
Medium allows writers to schedule a post to be published at a particular time and date.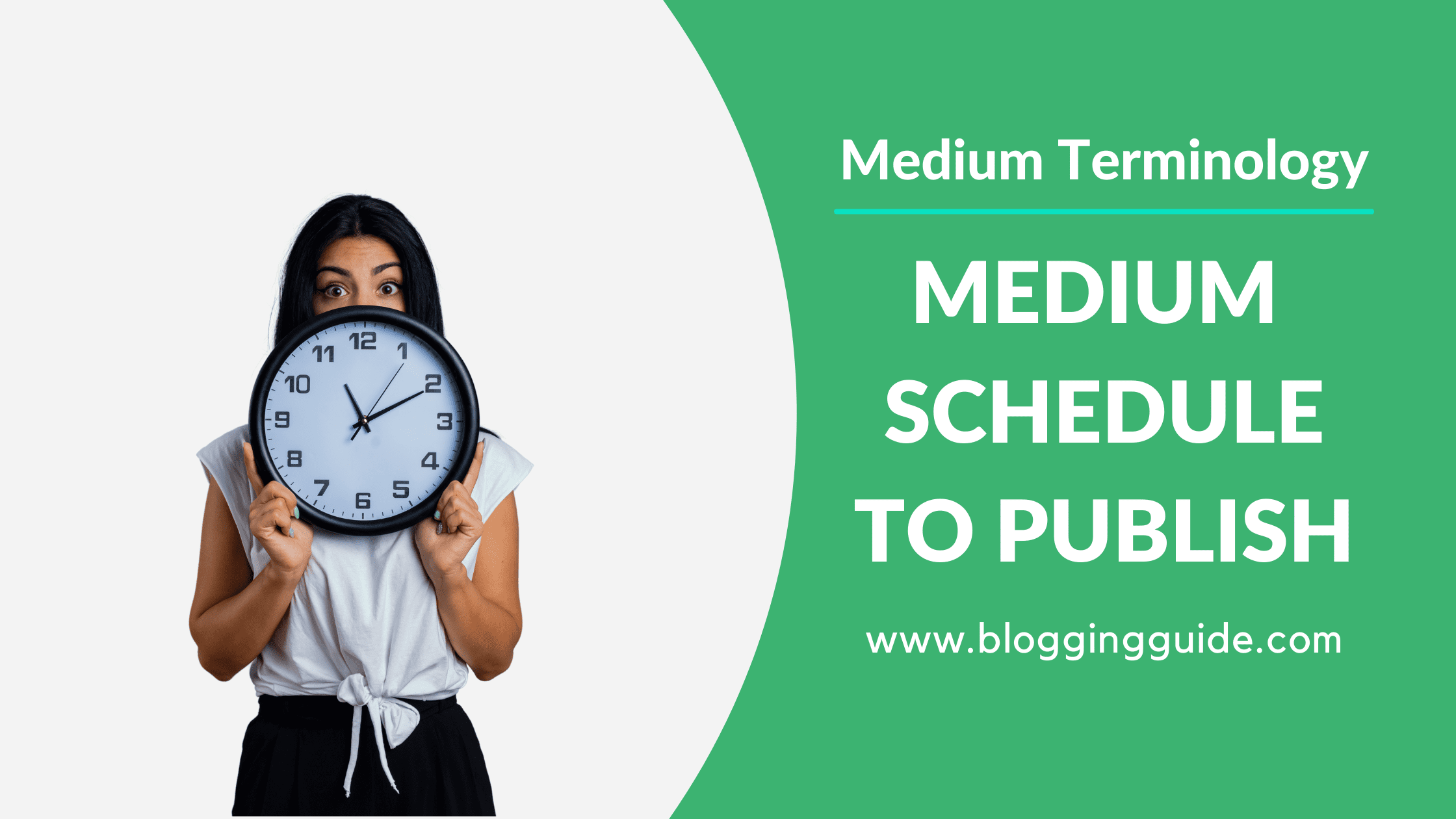 Shortform Content
Shortform content on Medium is a post that is 150 words or less. This excludes kickers, titles, subtitles, and image captions.
If you write a post that is 150 words or less, Medium will automatically classify that as shortform content.
Shortform only appears on profile and beta publication feeds and not eligible for curation.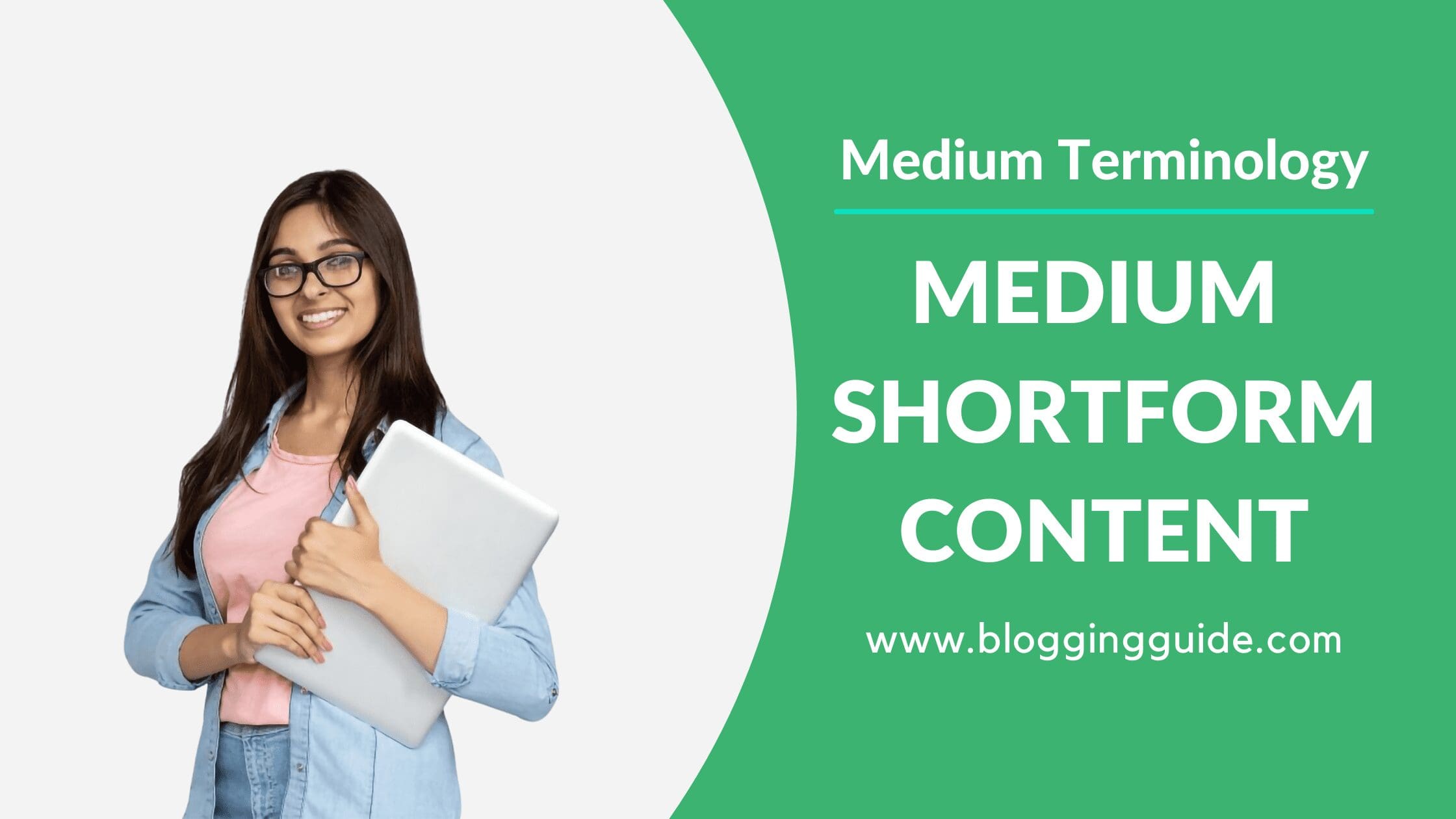 Tag
On Medium tags are writer generated tags that are added to stories to help organize them by topic.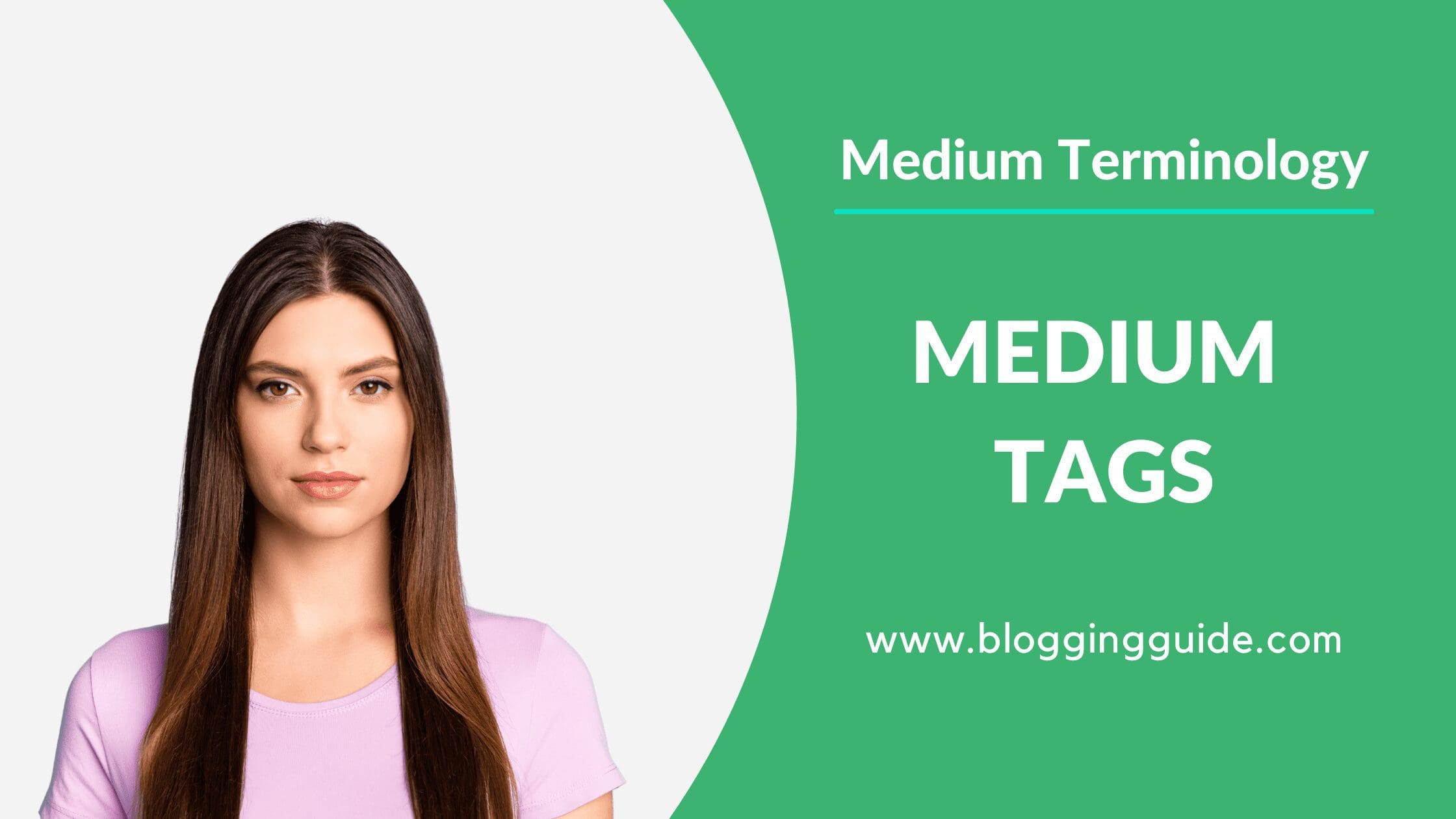 Top Writer Tags
On Medium, top writer tags refer the tags that writers an add to their stories that have a corresponding category in the top writer list (tags that are eligible for top writer status).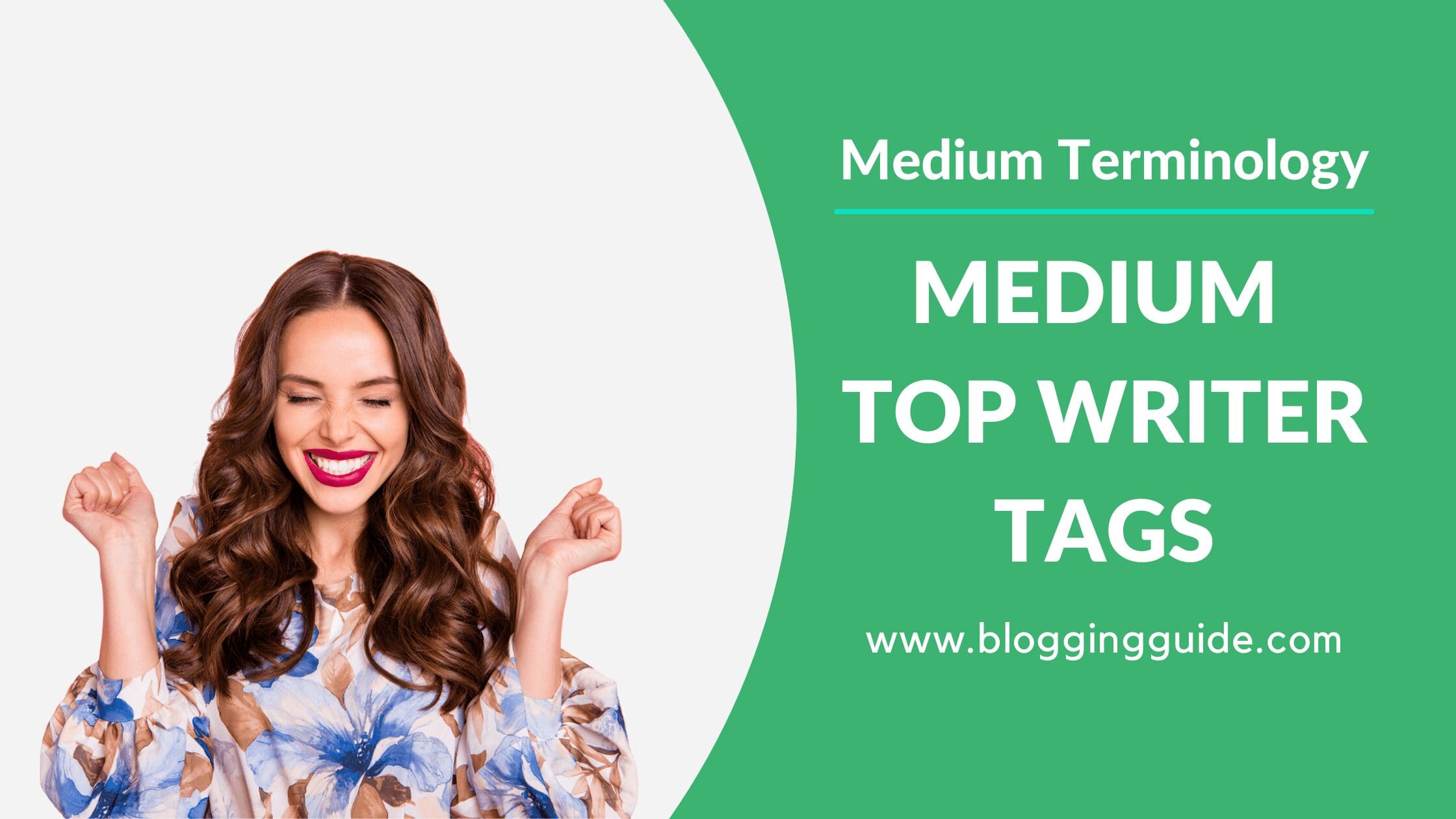 Title
Only the first line of a Medium article is considered the title. To create a title, select the text and click the large "T" icon on the pop-up Medium editor to format the title.
TK Notes
Write "TK" anywhere in your Medium article as a placeholder. Typing "TK" will generate a yellow "TK" symbol beside the associated paragraph. This yellow mark is known as a TK note.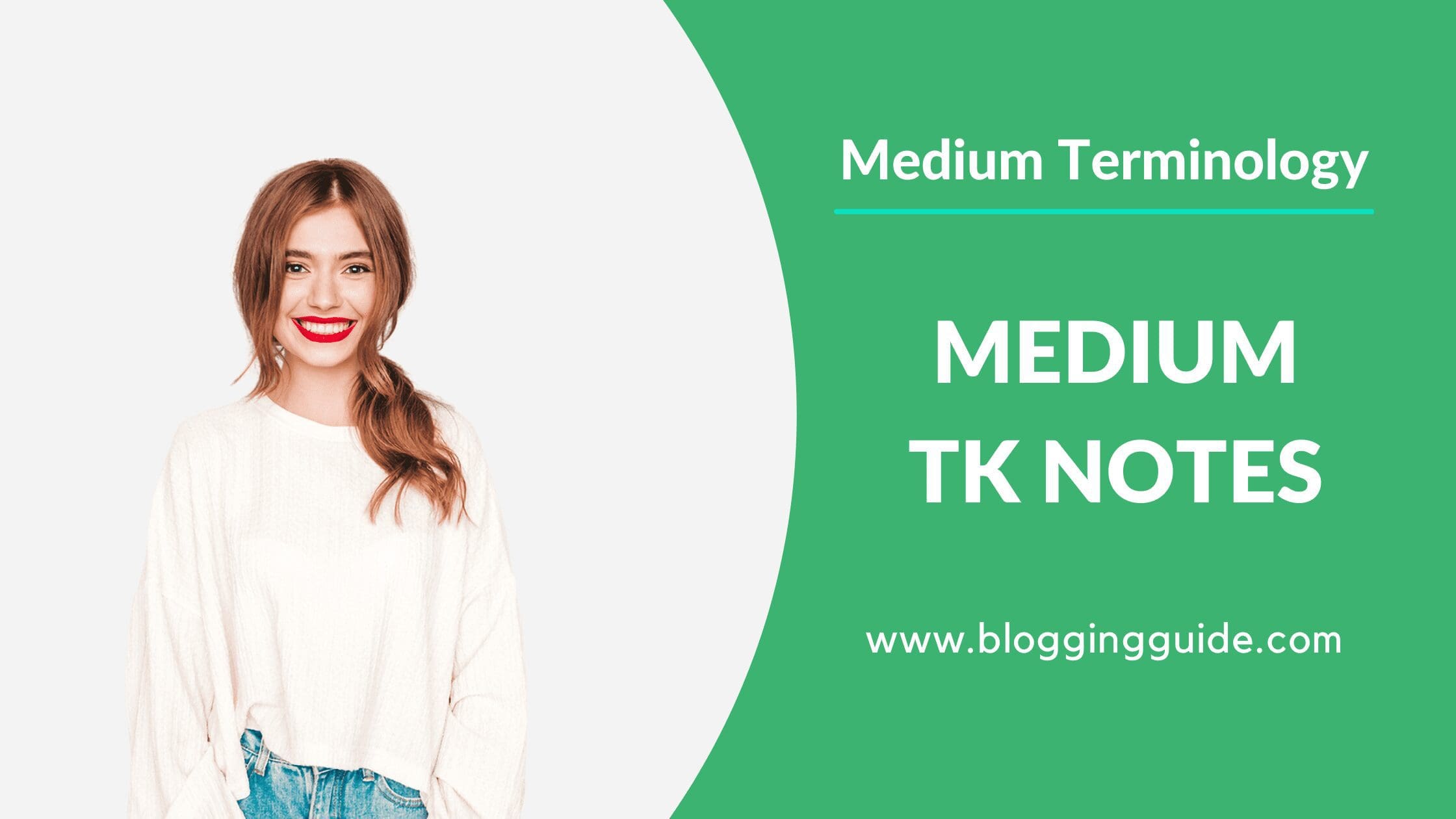 Thank You Note
Medium thank you notes are small thank you notes that allow writers to thank authors that have helped edit a Medium story.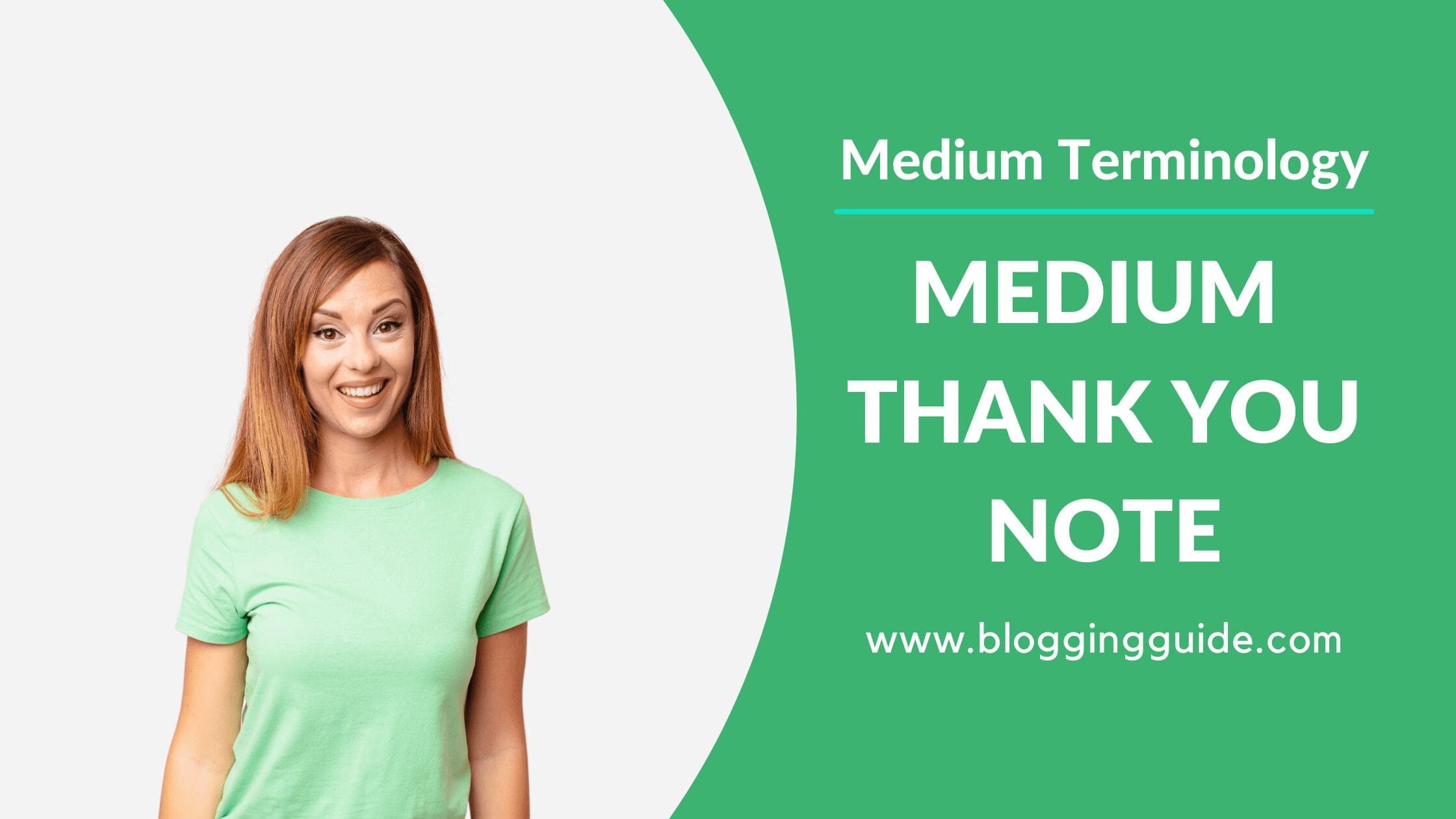 Topics
Topics are pages with stories written around a particular interest. You can follow topics if you want to receive stories about them.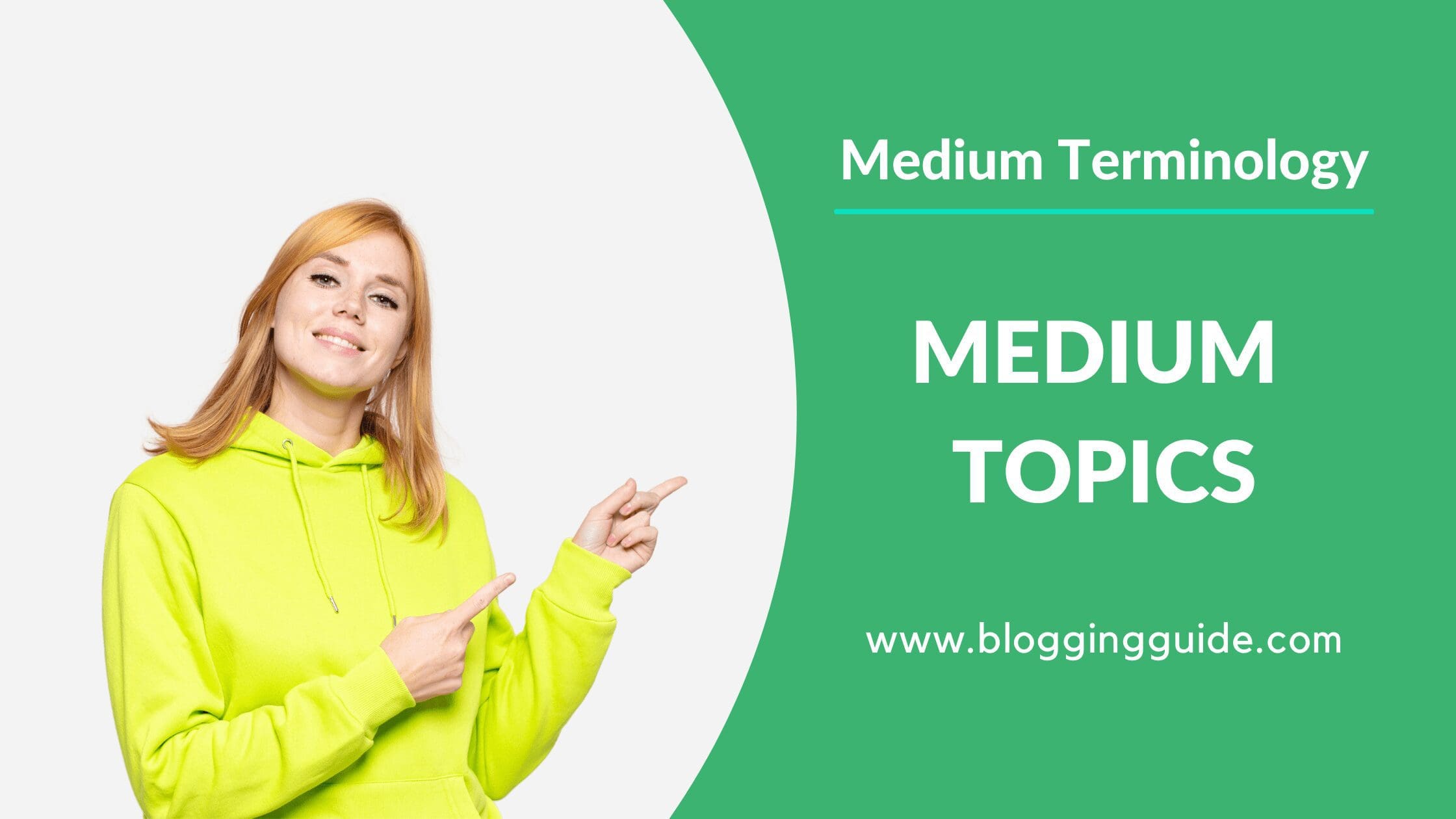 Unlisted Post
Unlisted posts will not appear in the home feed, profile page, tag page, or search on Medium, nor will they appear in notifications or email digests.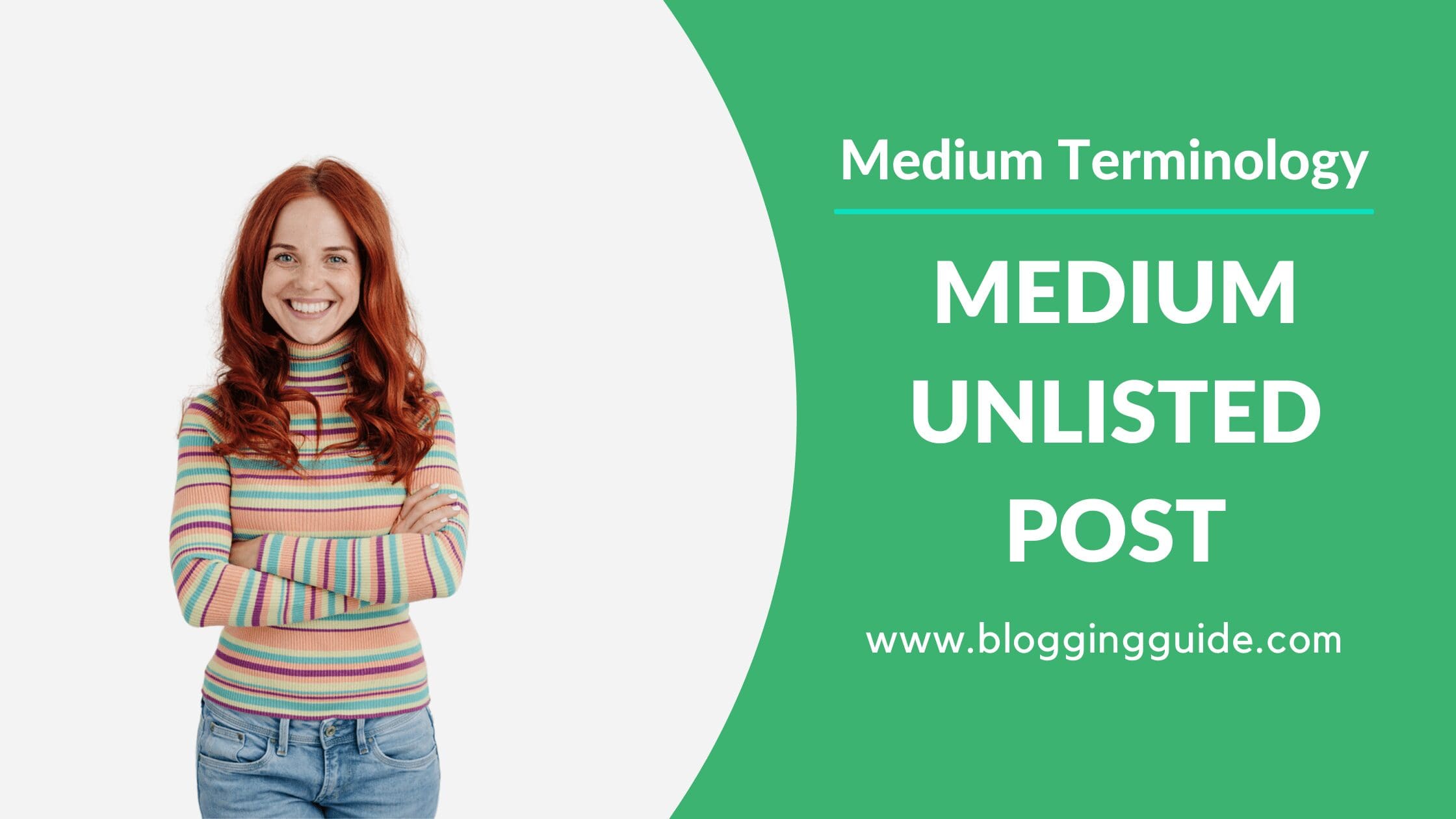 Username
Your username is visible in your profile page URL, as well as on all your post URLs, provided that those posts are not published in any publication.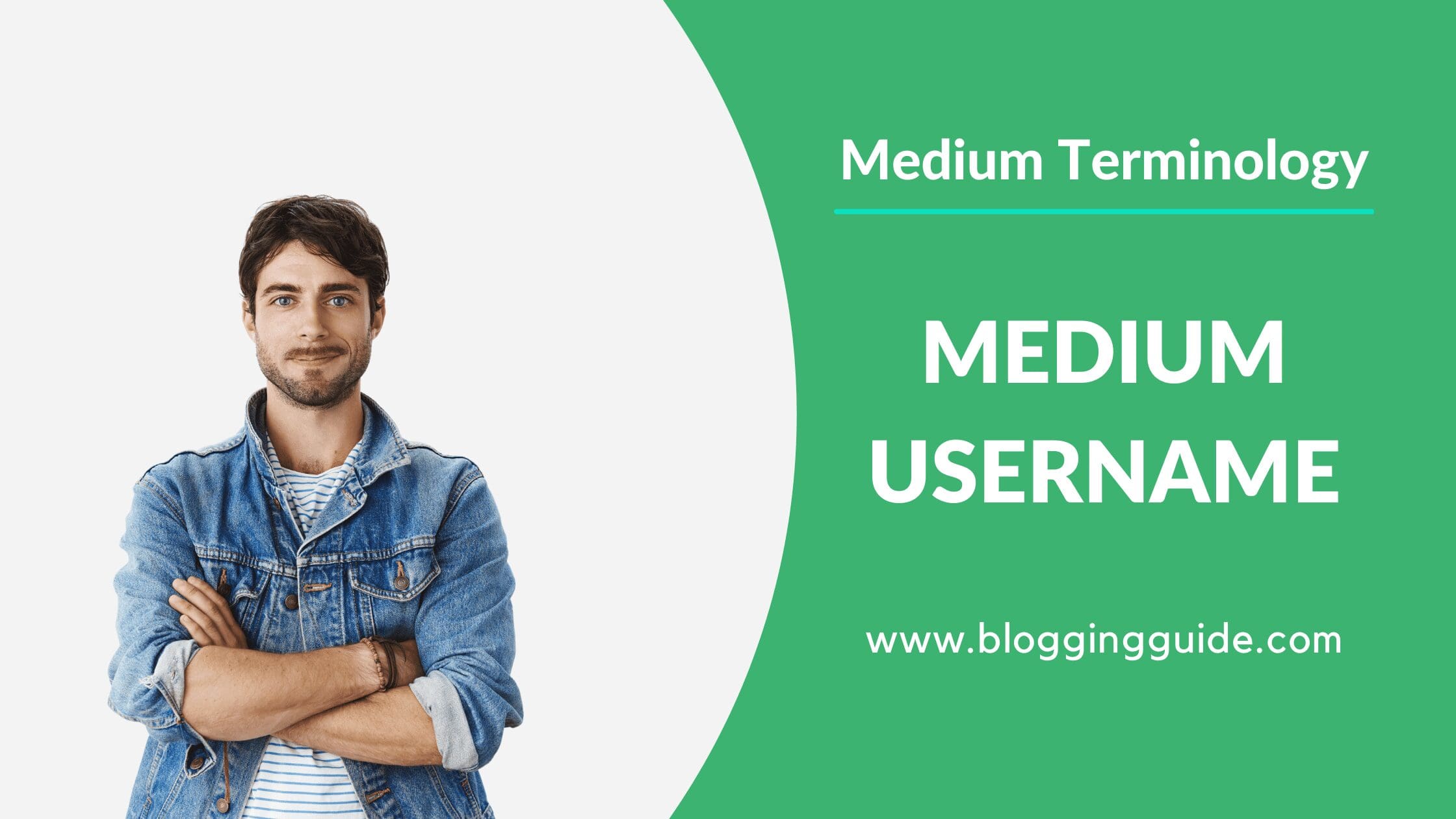 URL
When you sign up to Medium, your Medium URL is created for you automatically based on your username.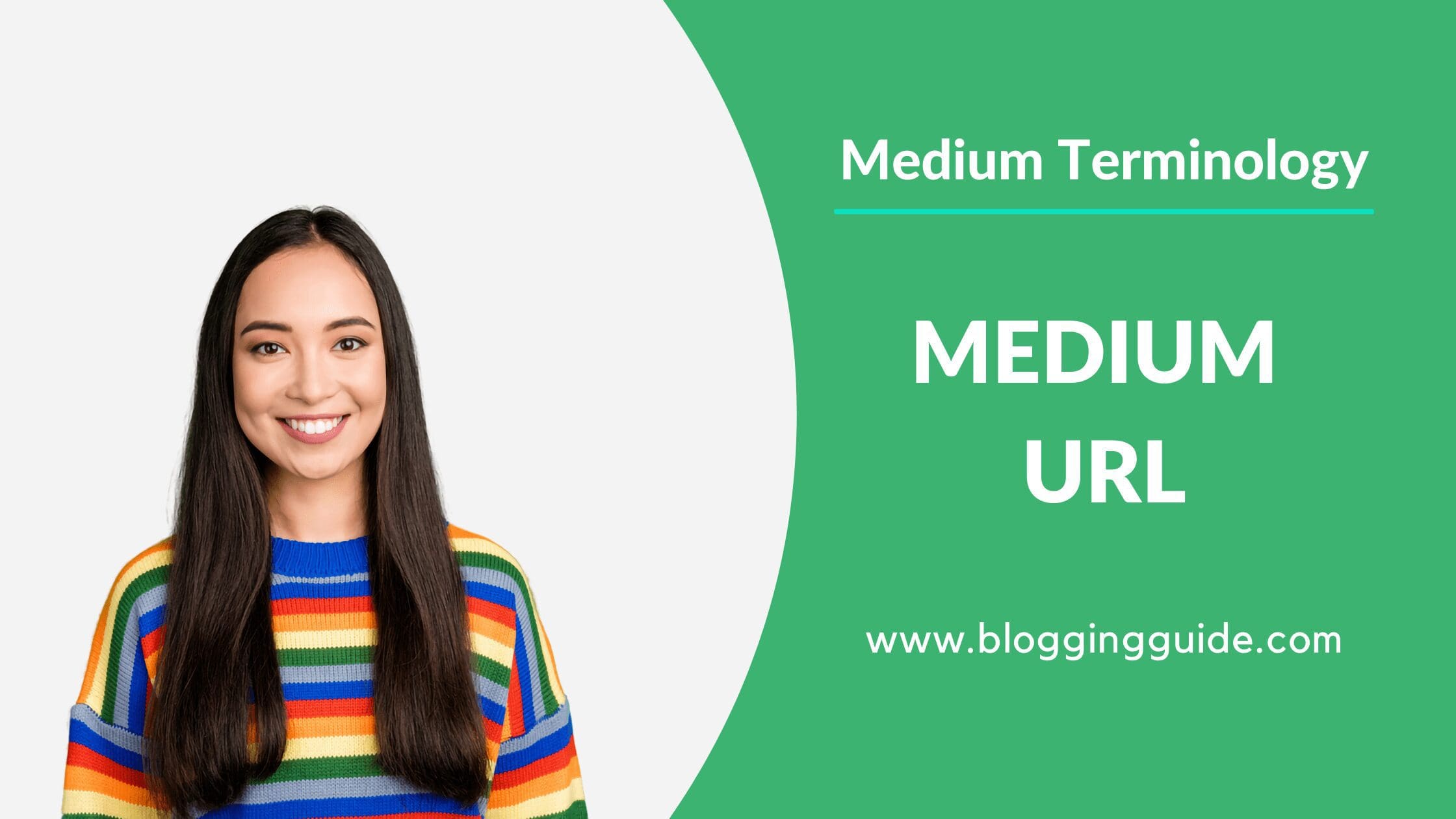 Views
Views are the number of visitors who clicked on a story's page. This number will also capture any views of your story that are read via RSS readers (such as Pocket), and those will be indicated with a "+" sign next to the main view count.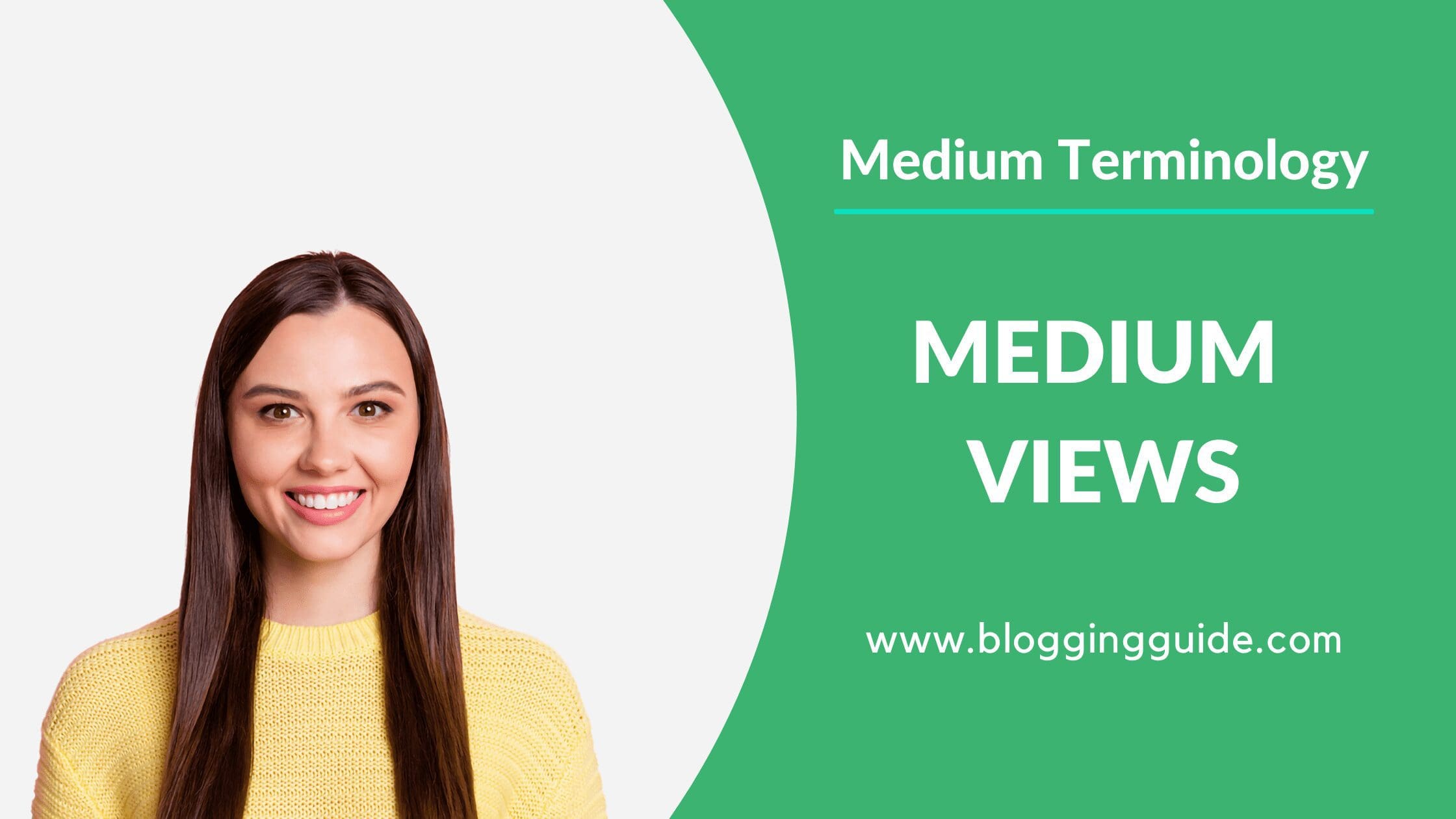 Views by Traffic Source
Under your Medium article stats, you'll see a breakdown of your views by traffic sources. You'll see an aggregate number of views that came from Medium's distribution — and then a list of your top external sources of views.

An external view is defined as traffic coming from a full Medium URL that has been shared to another social network, email, chat, or other sharing system. If those other sources provide us with trackable referrer details, they will show in your referrer list.
An internal view is defined as traffic generated out of Medium.com itself. This includes Medium profile pages, Medium newsletters, Medium homepage feeds, Medium emails and digest, and any posts shared on social media using Medium's in-product tools.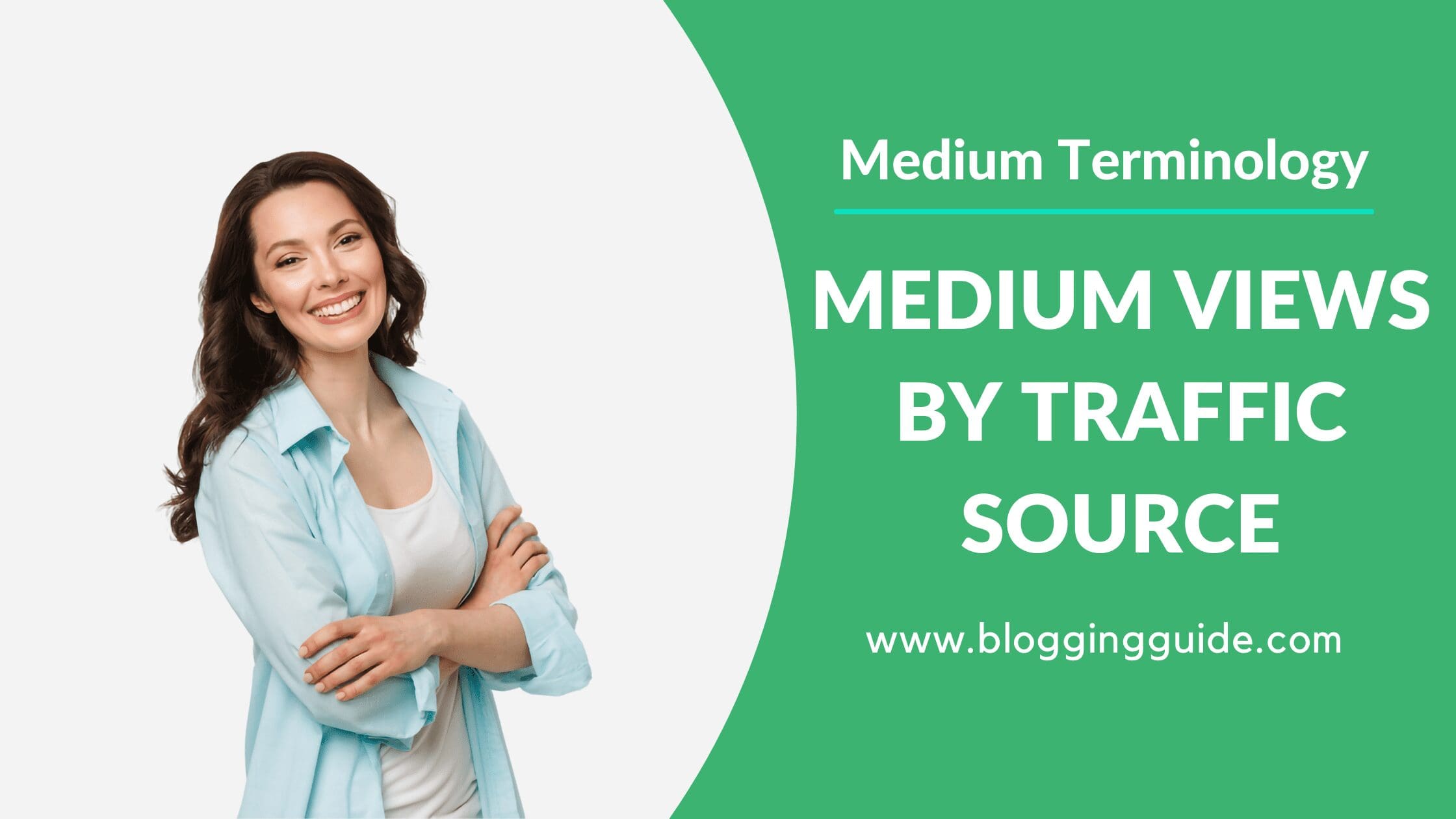 Medium is a fantastic blogging platform, but it can be a bit overwhelming for new bloggers. One of the major roadblocks to