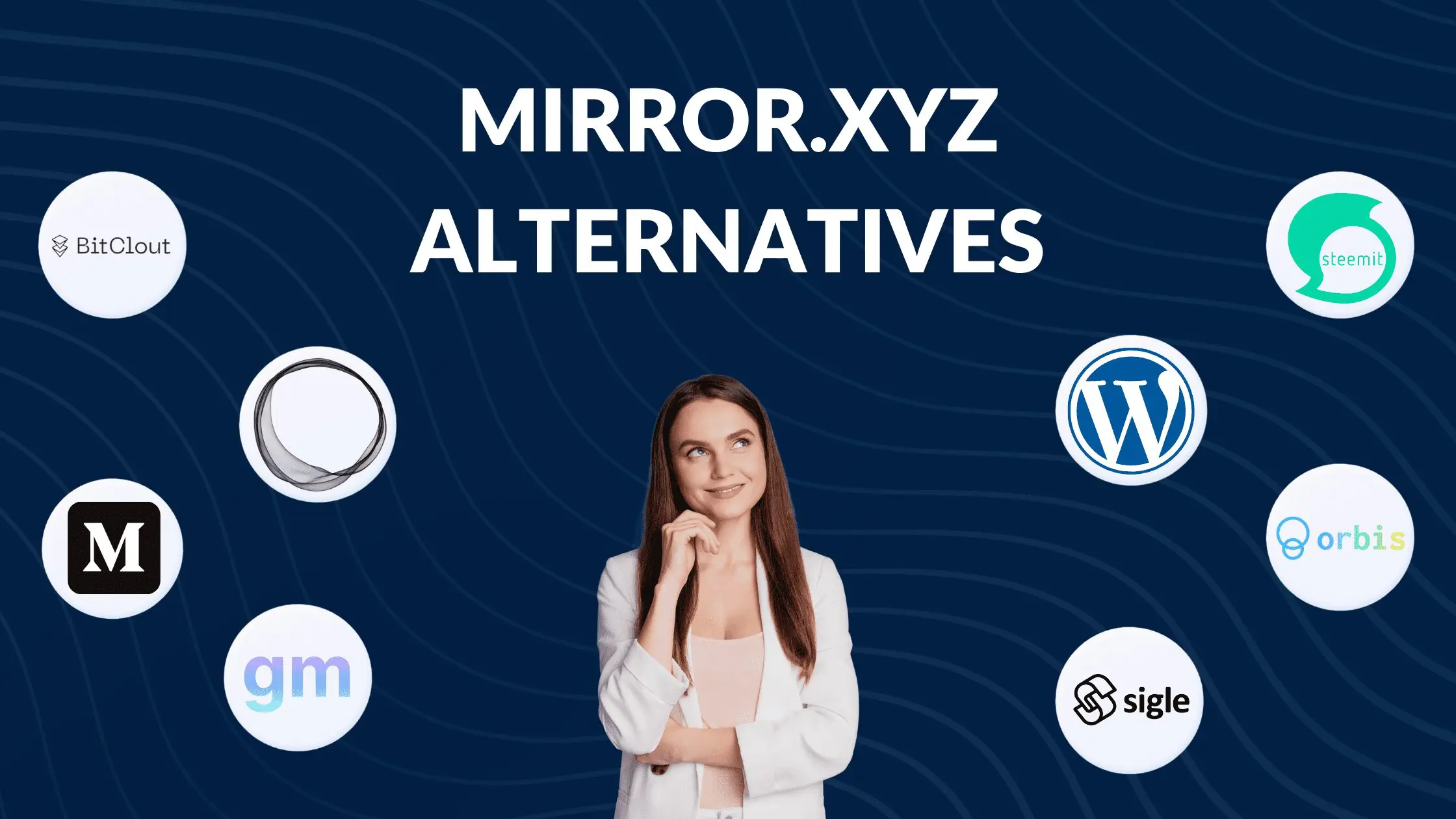 Disclosure: Some of the links below are affiliate links, meaning that at no additional cost to you, I will receive a commission if you click through and make a purchase. For more information, read our full affiliate disclosure here.
Mirror.xyz is a unique publishing tool for writers, which leverages cryptocurrency and blockchain technologies. Mirror.xyz provides tools for writers to earn in cryptocurrency rather than through typical cash transactions. In addition, authors can seek crowdfunding for creative projects via non-fungible tokens (NFTs) that can be continuously traded and keep earning on the writer's behalf. This is made possible through Mirror's utilization of the Ethereum blockchain. Although Mirror is a leading player in the web3 blogging space, there are alternatives to Mirror if you decide the platform is not right for you.
Alternatives to Mirror.xyz

Steemit is a blogging platform with a social network and cryptocurrency component. It borrows some of the features of Reddit in that it allows users to upvote and downvote content, as well as follow topics, have discussions, and submit content of your own. However, users also have the ability to earn a share of revenues in the form of Steem cryptocurrency. Content creators, people who curate content, and commenters all have the opportunity to get paid.
Steemit is similar to Mirror in that it does incorporate cryptocurrency and blockchain technology into its blogging platform (a major feature touted by Mirror). But Steemit has been around for years, and the platform has so far managed to outlive many other failed blogging platforms. Mirror is exciting, but it is also very new and some of the most appealing features have yet to be launched and are still more in the conceptual stage.
2. Sigle.io
Sigle.io makes it clear that their Web 3.0 platform is for writers who want to earn an income online. To that end, the decentralized and open source website promises writers the possibility of earning Bitcoin currency for their content.
As with Mirror.xyz, users of Sigle.io have access to a blockchain enabled infrastructure that assures security and privacy for writers. According to the Sigle.io website, the platform uses a decentralized protocol running on Stacks that "give you the possibility to store and lock your writings literally forever on the blockchain."
In terms of earning opportunities, Sigle.io allows readers to support writers with their Bitcoin yields. The website also allows writers to build subscription lists, send newsletters, follow other users, and comment on posts.
Medium is one of the most popular blogging and digital publishing platforms on the Internet. It allows anyone to easily create and publish a blog post, with a sleek and minimalist design. Medium is popular among writers because of the Medium Partner Program which allows writers to get paid for articles that are posted on the platform.
Medium is unique because it is probably the single best blogging platform for writers who just want to write, build an audience, and get paid.
While Medium is not as new or exciting as Mirror, it does offer writers a clear way to publish content, to a large audience, and easily monetize that content without having to navigate cryptocurrencies, blockchain, or other web3 blogging platform essentials.
4. Orbis
Orbis borrows from the Twitter layout. In fact, Orbis is described as a Web3 social network that is actually a "decentralized version of Twitter and Discord." The platform is built on Ceramic and Arweave technologies and allows anyone to join using Ethereum wallet credentials.
Orbis is big on anonymity and allows users to set up their own communities using pen names. In addition, the platform secures user data by not storing any of it. Instead, all posts, members, and details about each community are stored on Arweave and Ceramic.
Monetization is still a foggy issue on Orbis, but bloggers will find it attractive that they are not charged transaction fees for sharing posts or growing their communities on the platform. In addition, creators can take their content and community with them if they decide to leave.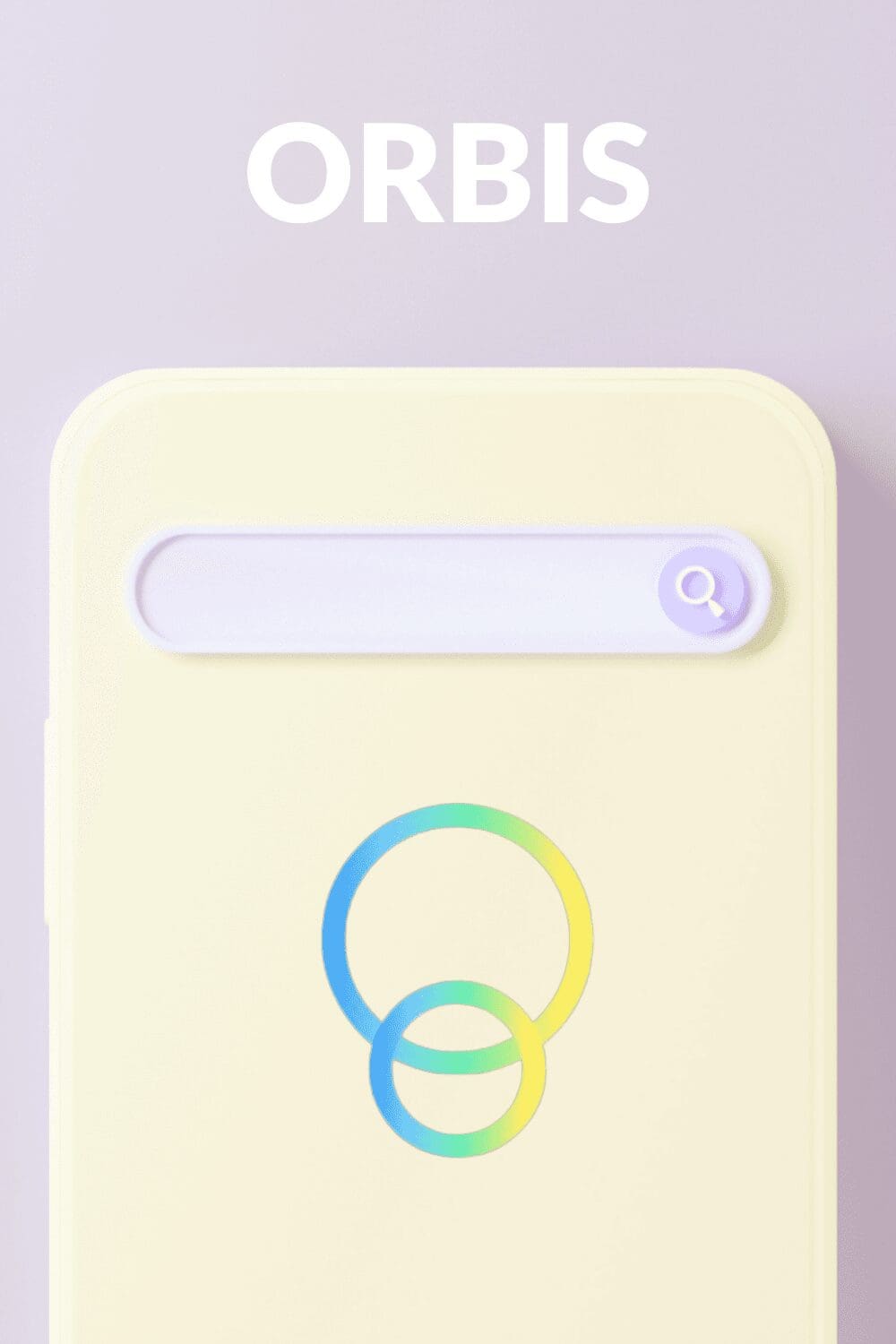 5. BitClout (DeSo)

DeSo is short for decentralized social network and is a blockchain that is dedicated to the creation of decentralized social media platforms. BitClout is among most well-known apps on this particular blockchain.
BitClout is not explicitly a blogging tool, but is described as a "crypto social network." In fact, BitClout is very similar in architecture to the Bitcoin platform. However, as a Web3 concept, BitClout comes with a number of social features that make it possible for bloggers and other creators to monetize their works. For example, the app supports the creation and publishing of posts, gaining followers, and the setting up of user profiles.
The unique thing about BitClout is that all users can buy cryptocurrency, called BitClout, which can be used to trade what are called "creator coins" and carry out trading activities on the platform. Every user is assigned their own creator coin that is tied to their profile.
The price of a creator coin is influenced by the owner's social reputation, and anyone on BitClout can buy into a user's creator coin. Well-known influencers such as Elon Musk and Kim Kardashian, for instance, have their own assigned creator coins. The more value you add as a creator, the higher the value of your coin.
Creators on BitClout also stand to earn when their content gets "diamonds" (similar to "likes" on Facebook), by selling cryptocurrency to fans or investors, or by converting their content into NFTs, which can then be sold.
There is much more to BitClout/DeSo that you would simply have to investigate on your own since a lot of it is still being worked out by developers. But you can still jump on and start exploring the available features.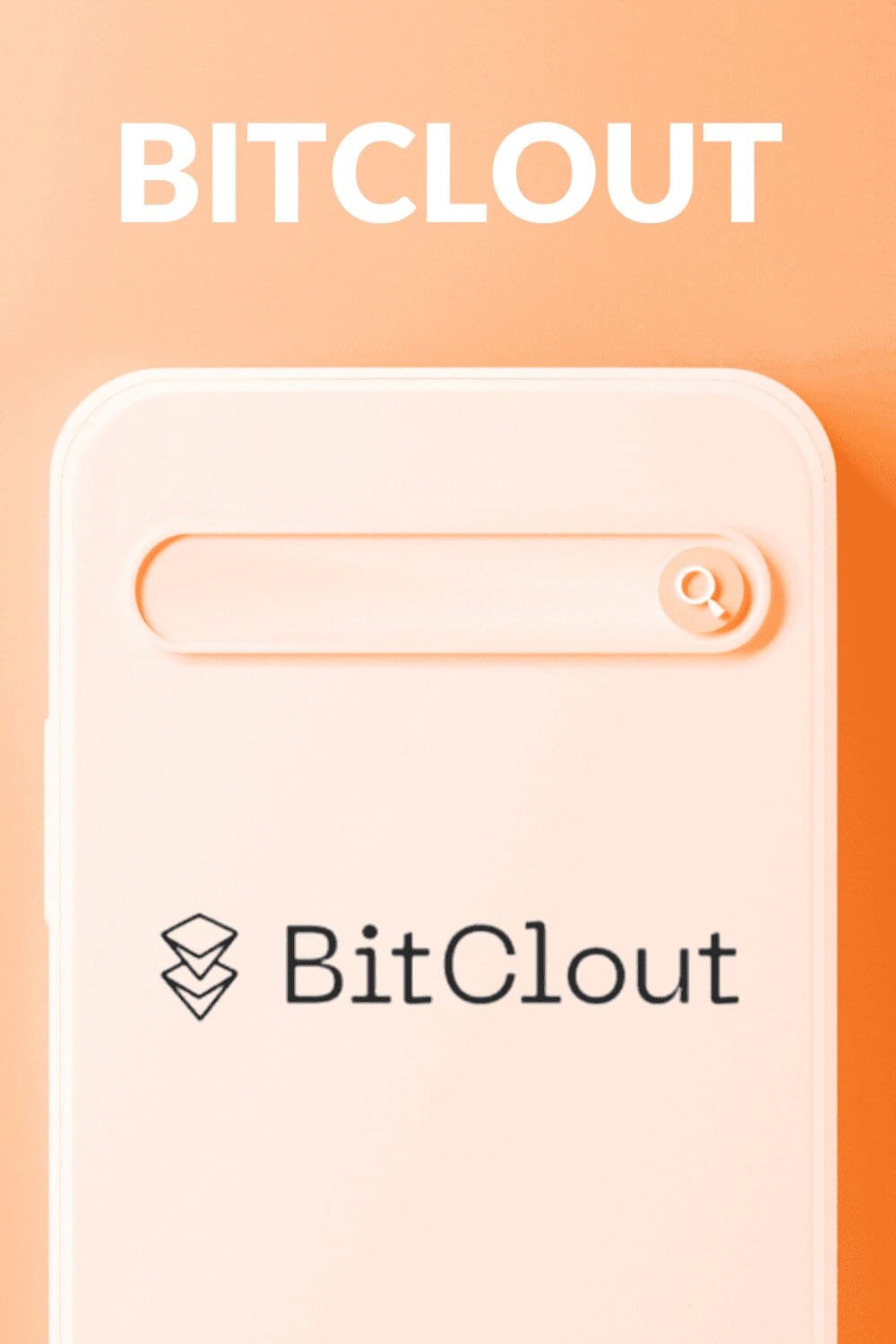 6. GM.xyz
While the finer details are still being worked out, GM.xyz is – at the moment – promising to build out a decentralized social network. The website is similar in operation to Twitter and Reddit, while at the same time seeking to become an alternative to Discord. Discord is currently the top online destination for crypto and NFT communities.
The name borrows from the simple greeting of "gm" (good morning) commonly used by people in the NFT and crypto spaces. With GM.xyz, you can create and manage your own communities that are based on a particular cryptocurrency or decentralized autonomous organization (DAO).
As a blogger, you can also create a community on GM.xyz that allows your followers to discuss the content you publish. Added to that is the fact that there are built-in, crypto-based monetization features that are expected to enable creators to earn from their audiences. Launched in 2021, GM.xyz has managed to amass well over 10,000 users despite not doing much in terms of advertising.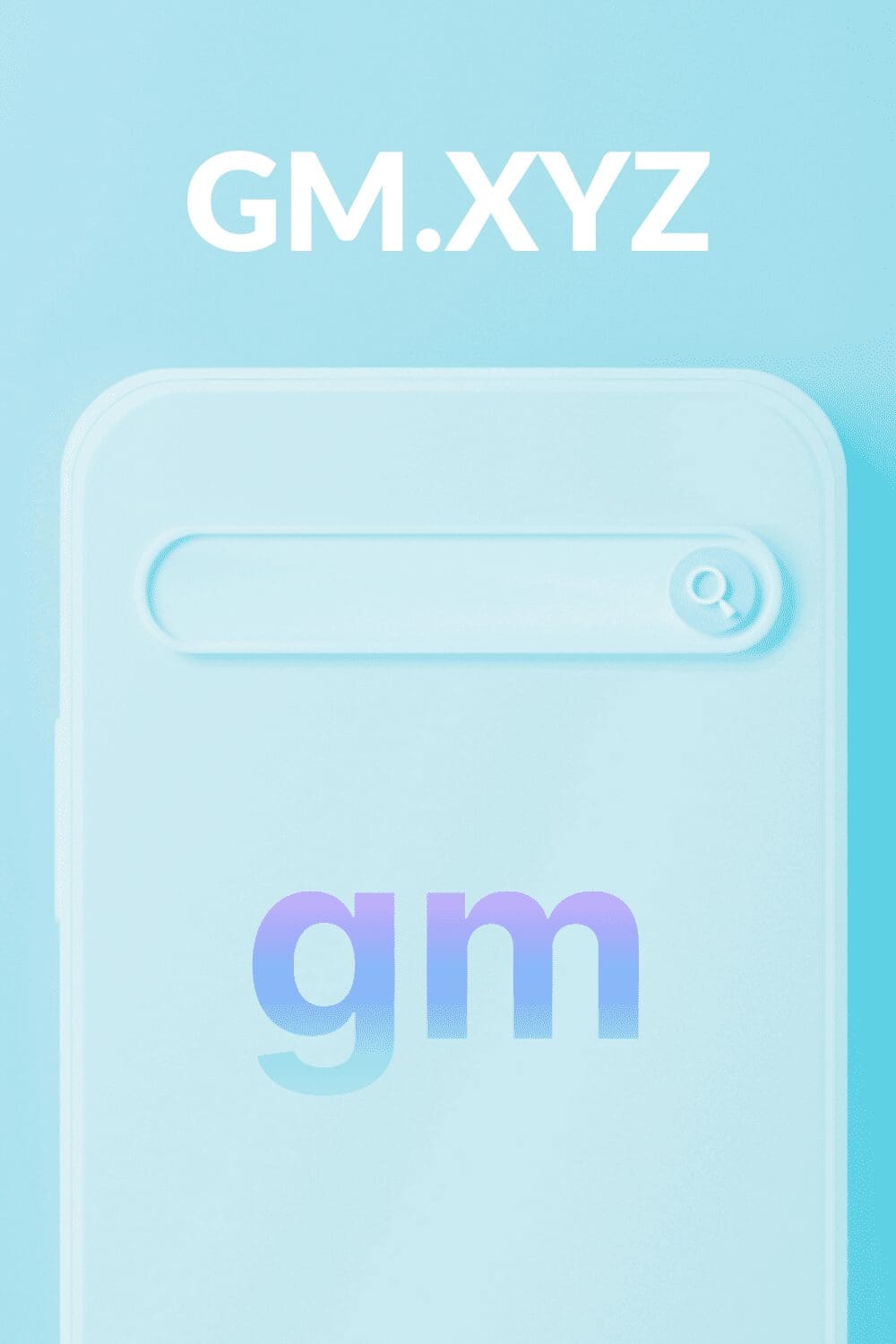 Ghost is an open source blogging platform for writers and journalists. It boasts a minimalist and straightforward user interface that simplifies blogging for its users. Ghost offers SEO tools and plugins that are built into the software, making it easy for users to optimize their content. The Ghost platform is utilized by amateur bloggers, as well as experienced editors based at large media organizations.
What really sets Ghost apart from other blogging platforms is the range of services you can easily offer. This is increasingly important in a world of blog hybrid-products, such as subscription newsletters, membership sites, gated digital content, offering courses, and selling digital products.
While Ghost does not offer NFTs and other very cutting edge ways to monetize your writing, it is still one of the most advanced blogging platforms that most people could (somewhat easily) navigate.
WordPress is one of the world's most popular open-source platforms. More than one-third of all websites currently run on WordPress. It is commonly used as a content management system (CMS) for websites, as well as for blogging.
The appeal of WordPress is that no technical knowledge or experience is required to use it. The platform is utilized by bloggers, small business owners, and even Fortune 500 companies.
WordPress is meant for a broader range of use cases than Mirror, so it is not exactly fair to compare them. Plus, WordPress is always adding new plugins, and it is definitely possible that there will be web3 plugins created by developers, allowing your WordPress website to function somewhat like Mirror.
Mirror.xyz is an exciting platform that offers some of the most cutting edge features promised to web3 content creators. Still, depending on how you plan to use Mirror, it may not be the ideal solution. It is also a relatively new platform so there is always some risk of instability. That's why it's great that several viable Mirror alternatives do exist, allowing content creators the freedom to choose another platform or even use a combination of the platforms discussed in this article.