What is the Creator Economy?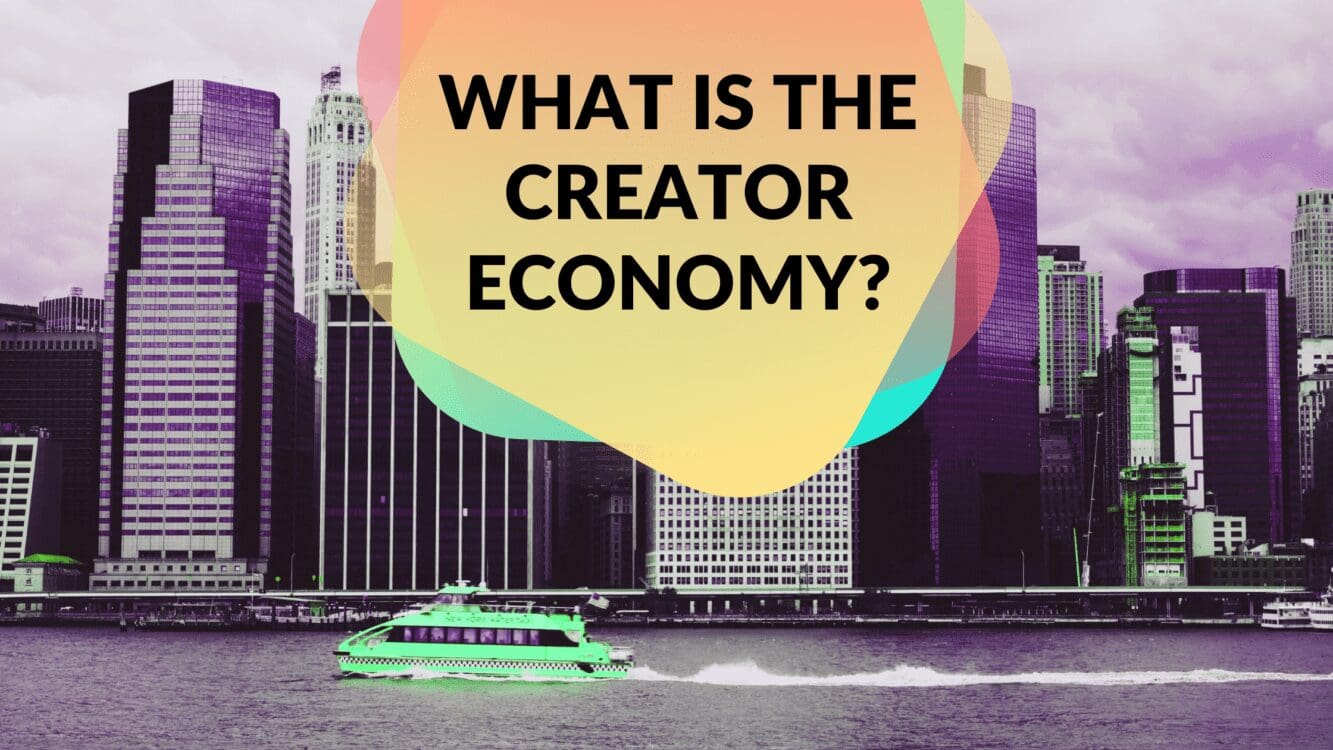 Disclosure: Some of the links below are affiliate links, meaning that at no additional cost to you, I will receive a commission if you click through and make a purchase. For more information, read our full affiliate disclosure here.
The way we consume our entertainment has changed dramatically over the last few decades.
At one point in time, millions of people found themselves parked in front of their TV set every night, watching one of only 15 – 20 TV shows offered during prime time.
Today, millions of people have switched their attention to one or more of the estimated 50 million content creators on the internet, giving rise to what many have dubbed "The Creator Economy."
Throughout this article, we will examine this phenomenon in greater detail by looking at precisely what it is, where it's going, and how it started
Throughout this article, we will examine this phenomenon (some referred to as the Passion Economy) in greater detail by looking at precisely what it is, where it's going, and how it started.
What is the Creator Economy?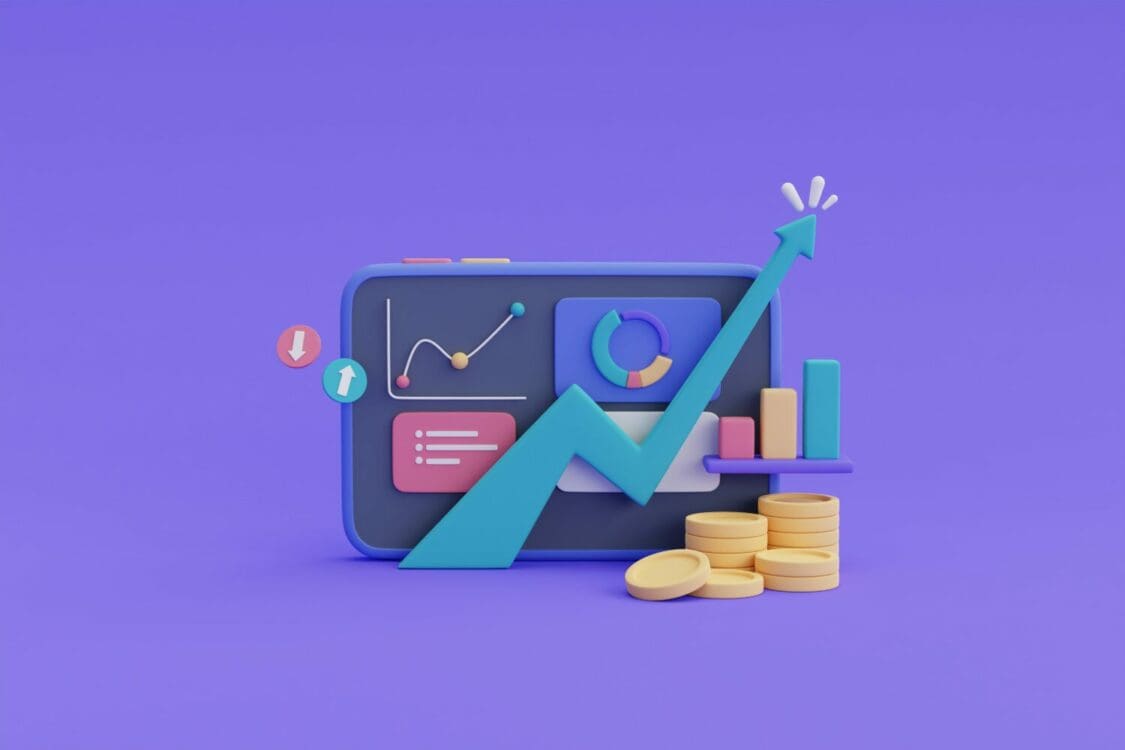 Put simply, the creator economy is made up of anyone who is able to generate income through creating online content, whether that be YouTube videos, newsletters, online courses, or any other content. 
If you grew up during the 90s, you've seen the internet evolve an incredible amount over the last 30+ years. What began as a simple collection of web pages rapidly transformed into a fully socialized experience, encompassing several different media types and a wealth of content never before imagined.
Out of this evolution sprang the creator economy, which is composed primarily of two parts: content creators and the supporting infrastructure, both of which we will cover in some detail below.
In simple terms, a content creator develops entertaining or educational web content that is uploaded and hosted on a platform where it is made available to viewers. At present, it is estimated that over 50 million people worldwide consider themselves content creators, though only a portion of them actively contribute to the Creator Economy.
TYPES OF CONTENT PRODUCED

As people are always looking for untapped niches and mediums in which they can make a name for themselves, the type of content produced by these creators is continually evolving. That being said, most content creators operate in one of the following mediums:
Blogs: The original content creators were bloggers who would write compelling or informative articles on a particular topic or interest. While the early blogger didn't necessarily have monetization in mind, that quickly changed once affiliate marketing programs became popular. Since then, bloggers have sought to build their brand and audience to such a point where they can use their authority to sell products or services to their followers.
Videos: In the mid to late 2000s, we saw the rise of YouTube, a platform that had a large part to play in the rise of the influencer/creator economy. YouTube allowed videographers to profit from their content by giving them a share of the ad revenue generated by their videos. Later on, this business model fell out of favor with many individuals, and popular content creators, whether they be on YouTube, Instagram, or TikTok, began adopting a business model much more similar to the classic affiliate marketing approach.
Live Streamers: With the advent of platforms like Twitch, YouTube live, Facebook live, OnlyFans, and others, many content creators have turned to live streaming platforms as another means of generating an audience. While live streams produce a wide variety of content, most of what contributes to the creator economy is gaming, fitness, and adult-oriented content.
Podcasts: Whether it be super male vitality supplements, a VPN subscription, ad space, or access to exclusive content, popular podcasters are always looking for ways to monetize their audience.
Course Creation: Educational material is a big part of the creator economy, and while the original courses focused strongly on online businesses and passive income, this field has expanded greatly. Today, users can find online courses comprising everything from cooking to cryptocurrency trading and much more.
HOW CONTENT CREATORS MAKE MONEY

While many content creators have come up with innovative ways to monetize their content, most choose one of the following methods:
Advertising: Programs like Google AdSense are among the oldest methods creators have used to monetize their content. This is usually done using a CPC (cost per click) model where the content creators receive a small amount of money every time a viewer clicks an advertisement on their content.
Affiliate Marketing: Affiliate marketing is one of the oldest and most effective ways people have made money online and is the go-to monetization model for many influencers and social media personalities. The way this model works is simple – content creators team up with a brand or product, which they pitch to their audience or fan base, earning them a commission off of every sale they make.
Tipping: Sites like Patreon and BuyMeACoffee have made it possible for viewers to tip their favorite content creators directly, usually signing up for a once-a-month donation of $1 – $5. While some creators offer perks to those willing to commit to a higher than average monthly donation, the premise is much more straightforward, and most people are simply showing support and appreciation for the quality content.
Subscriptions: Selling subscriptions, which typically give subscribers access to exclusive content not available elsewhere, is another standard monetization model that content creators have turned to. Typically, this model requires the creator to have their own website or platform, although some sites have built-in functions to support this (i.e. Ghost or Substack).
Selling Courses: Online courses and general e-learning products, such as those hosted on sites like Gumroad or Udemy, make up a large portion of the creator economy. Like other content, many creators prefer to host their e-learning material on their own platform.
Social media influencers play an important role in the worldwide creator economy, and it's worth taking a moment to look at precisely what they are.
Simply put, an influencer is considered to be anyone on social media who has the ability to influence the purchasing habits of a large number of people. These individuals are typically authority figures on a particular topic or niche and have a substantially larger following than average. 
With just under half of the world's population on social media, social media influencers have become a powerful marketing tool for brands and advertising firms, and this is a trend that will only continue to grow.
While influencers can be found across a wide array of mediums, including blogging, videography, social media posting, live streaming, and more, they can be generally divided into three categories based on their number of followers, reach, and authority:
Tier 1 Influencers: Tier 1 influencers are typically people with several million followers on any given platform and gained their fame through offline activities. Common examples of Tier 1 influencers include movie stars, sports stars, TV personalities, and musicians (although several online celebrities and YouTubers are considered tier 1 influencers).
Initially, Tier 1 influencers didn't have much impact on the creator economy as most of their marketing activities were done through traditional advertising channels. This has changed dramatically however, and today, Tier 1 influencers actively promote brands and products on their social media pages in conjunction with the content they create.
Tier 2 Influencers: Tier 2 influencers generally have between 50,000 and 1 million subscribers/followers on any given social media platform, and the group consists mainly of online celebrities and authority figures. An excellent example of a Tier 2 influencer would be PewDiePie, a popular YouTube personality who rose to fame by streaming himself playing online video games. 
That being said, Tier 2 influencers also include key opinion leaders such as academics, industry experts, journalists, scientists, politicians, and other individuals who the general public may turn to when looking for an expert opinion on a particular topic.
Tier 3 Influencers: Tier three is reserved for individuals with 50,000 followers or less and is typically made up of people who have managed to become an authority figure on some kind of niche topic. Even with fewer followers, tier 3 influencers can still strongly influence the buying habits of their audience, especially if they create entertaining or educational content for very specialized or niche topics such as diving, BJJ, or DeFi.
While this is simple enough to understand, you may still be unclear exactly what role Influencers play in the creator economy. Essentially, influencers are often contracted by brands and advertising agencies to plug a product or service to their audience base, and usually, the products are significantly related to the subject matter the influencer is an authority on. 
An example of this is Joe Rogan, who at one time or another has been hired to promote various supplements and CBD products on his podcast.
The topic of social media influencers is important because it shows how mainstream the creator economy has become in such a short amount of time, something we will look at in more detail in a later section.
How Is the Creator Economy Different From the Traditional Job Market?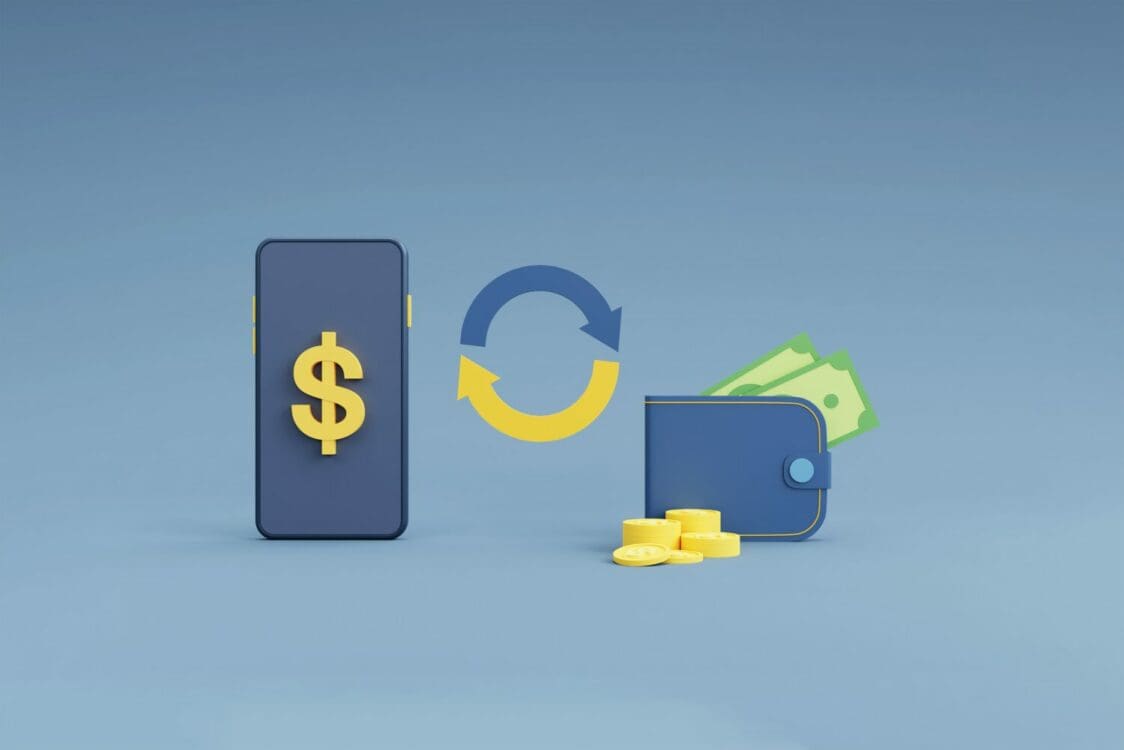 The creator economy differs from the traditional job market in a variety of ways, the most important of which include:
For starters, the barrier to entry is much lower, as almost anyone can become a content creator. What's more, most of the skills can be self-learned, saving people from student loan debt and a long climb up the corporate ladder.
However, very few content creators ever manage to build a decent following, and unless you happen to be an expert on some niche topic or product, the creator economy will be considerably more competitive than the traditional job market. 
Furthermore, a recent Harris Poll found that 30% of Americans wanted to be a famous Vlogger when they grow up, meaning you can expect the space to become even more crowded in the future.
That being said, at a certain point, many content creators begin to branch out into other projects and revenue streams, leaving them little time to devote to content creation. This reality opens the door for those who possess the skills to participate in the creator economy but have yet to build up a following of their own.
SIGNIFICANTLY MORE SCALABLE

The average content creator has significantly more opportunities when it comes to adding revenue streams compared to those participating in the traditional job market. When working at an office or any other nine to five job, it can be challenging to find the time to devote to other endeavors.
When a content creator already has a large following, it is easy to direct their attention onto a new project, product, or service, making the creator economy significantly more scalable than almost anything people will find in the traditional job market.
HIGHER THAN AVERAGE GROWTH

The creator economy is one of the most exciting and rapidly growing industries around. 15 years ago, the idea that someone could make over $10 million off their YouTube channel would have sounded crazy. 
Today, this is a goal many hopeful content creators are striving for. On top of this, 2021 saw an influx of $1.3 billion in venture capital into the creator economy, almost entirely in the form of brand deals, a trend most experts expect to continue.
POSSIBILITY FOR INSTABILITY

One of the most significant issues content creators face is a constantly changing landscape, both from a cultural and regulatory perspective. As you have likely seen, some internet personalities simply fall out of favor with their audience, most often due to shifting cultural values or the availability of better content elsewhere.
Additionally, platforms like YouTube are constantly changing their monetization policy, which has resulted in some types of content not being eligible for monetization. When a content creator is facing this issue, they typically have to move to another lesser-known platform or one of their own if they wish to continue to generate revenue. While this has worked for some, others say that their followers simply were unwilling to follow them off-platform.
Although the traditional job market can be unstable (as we recently saw), it's still a much better choice for those who highly value stability.
While some people may be allured by fame and money, most content creators go down the path because of the large amount of freedom it offers them relative to the standard nine to five job the traditional job market offers.
Not only do people in the creator economy generally get to set their own hours, but they have a lot of choices when it comes to what they work on. While some niches may present exciting opportunities to exploit, most content creators focus on a topic they are interested or passionate about, leading to a much higher degree of job satisfaction than they are likely to find anywhere else.
The Rise of the Creator Economy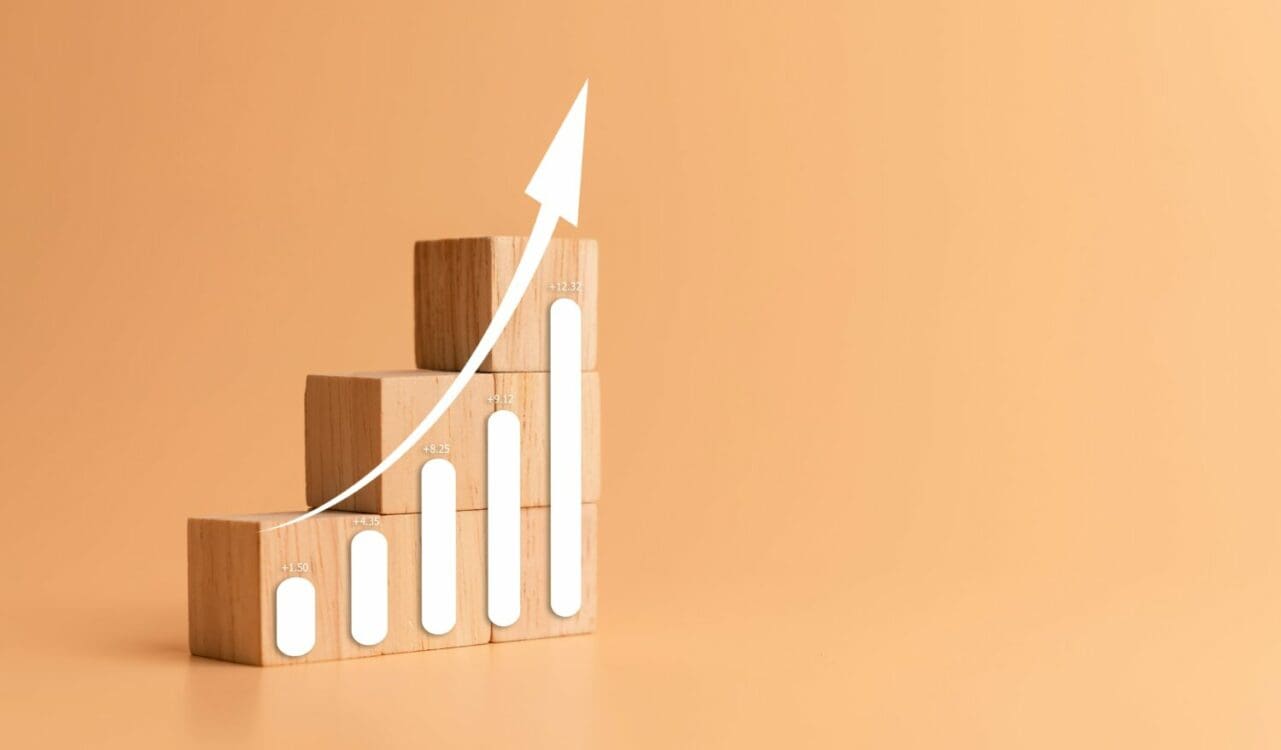 The Creator Economy really began when content creators realized they were able to leverage their audience and following into a revenue stream. In its earliest days, this took the form of affiliate marketing using blogs and WordPress sites, a practice that is still common today.
In the mid-2000s, YouTube came online, changing the game forever and giving creators a new avenue through which to host and monetize their content. In the years that followed, new social media platforms sprung up, and sites such as TikTok, Snapchat, Facebook, and Instagram gave creators an even greater number of options.
As we saw in the above section, this eventually led to the birth of the 'Influencer,' someone whose value stems from their massive fan base and authority status on a particular topic or niche. The influencer gave rise to a new era of social media marketing and saw the merging of the content economy with the standard offline economy. 
Today, content creators are taking advantage of several different entertainment mediums and revenue streams, and (as we saw in the last section) many have developed their own platform from which to leverage their following into revenue.
What is the Future of the Creator Economy?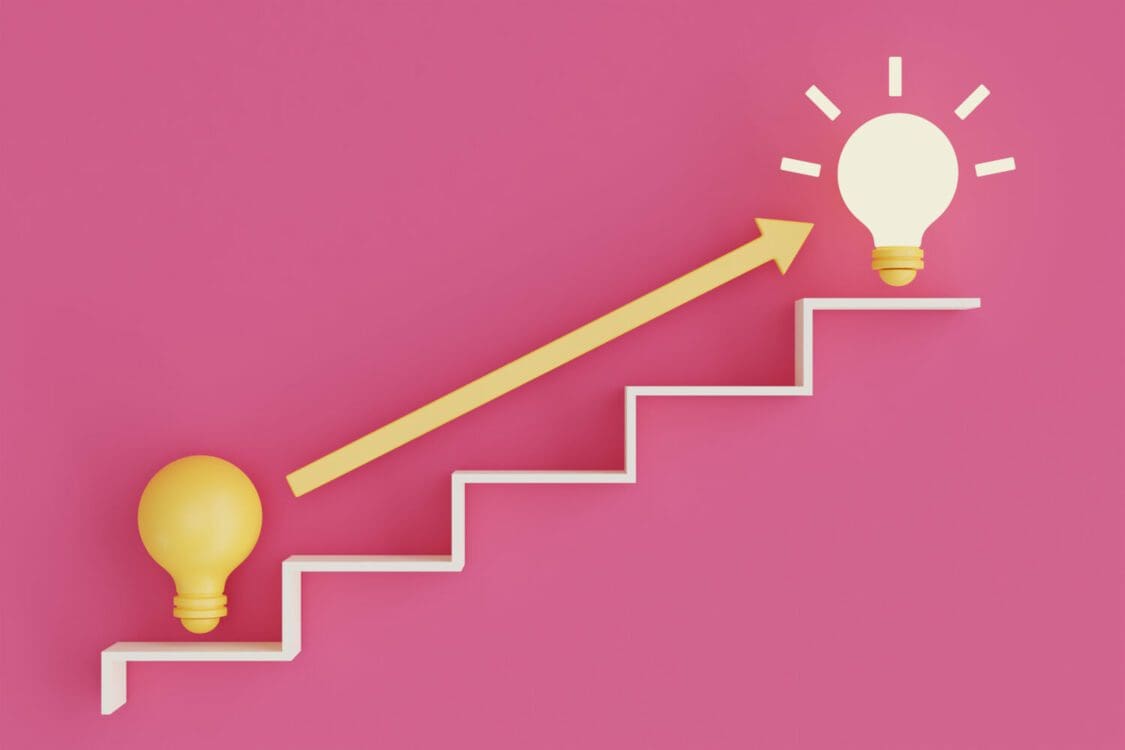 The Creator Economy has a very exciting future ahead of it, and while no one knows exactly where it's going, there are some overall trends we can identify that can give us a good idea of the overall direction, a few of which are listed below.
The Rise of Tier 2 and 3 Influencers

The global trend is towards an overall increase in the amount of time people spend on social media. From December 2019 to December 2020, Facebook saw an increase of 12% in monthly active users, and the social media giant expects this growth to continue. Furthermore, the number of YouTube channels that generated at least six figures annually grew by 40%, meaning more people overall are engaging with the creator economy.
As the creator economy expands, the number of Tier 2 and 3 influencers will grow dramatically, presenting new opportunities for those looking to make a name for themselves and take advantage of the growth in social media usage.
Affiliate Marketing Will Continue to Grow

As we saw earlier, Affiliate Marketing is a cornerstone of the Creator Economy, and the entire affiliate marketing industry is expected to grow to 8.2 billion next year in the US alone.
What this reflects is a change in consumer purchasing habits. Not too long ago, people were skeptical about buying things online and strongly preferred brick and mortar stores. This is no longer the case, and the majority of consumers prefer to purchase their products online. 
Not only can we see this through the growth of online retailers such as Amazon, but the decision by many large retailers around the world to close physical locations and focus on their online presence is another strong indicator of a change in sentiment.
This bodes well for content creators, as those with a large enough following will be able to take advantage of this increase in the affiliate marketing economy.
CRYPTOCURRENCY IS HERE TO STAY

Regardless of what your personal thoughts on the subject are, Cryptocurrency usage has increased dramatically, and today, many of the top content creators accept tips and subscription payments in Crypto, a trend that is likely to continue.
Furthermore, we saw a massive increase in the number of influencers releasing their own NFTs (Non-fungible tokens) to their audience, something we can expect to continue as cryptocurrency enjoys even further adoption.
Lastly, during the most recent market cycle, we saw the emerging popularity of meme coins, which many popular tier 3 content creators and influencers on Twitter, TikTok, and Instagram quickly became a part of. An excellent example of this is Soulja Boy, who was paid $24,000 to promote a coin called SafeMars.
GLOBAL E-LEARNING MARKET WILL CONTINUE TO INCREASE

The entire e-Learning market hit nearly $200 billion in 2019 and is expected to reach $374.3 billion by 2026. Now, of course, the creator economy will not be responsible for all of this, as large corporations and educational institutions primarily control the online learning market. However, this expected growth bodes well for the creator economy as a whole since content creators are heavily vested in the e-learning arena.
The rapid growth of the creator economy presents both incredible opportunities and incredible challenges for those who want to be part of it. In terms of opportunities, there are more available now than ever before, with even traditional companies seeing the benefit of working with creators. 
However, the low barrier to entry means that there is more competition than ever among creators. Those who succeed in the creator economy will be the ones who are able to stand out from the crowd and differentiate themselves. 
Above all, one thing is very clear: the creator economy is here to stay.