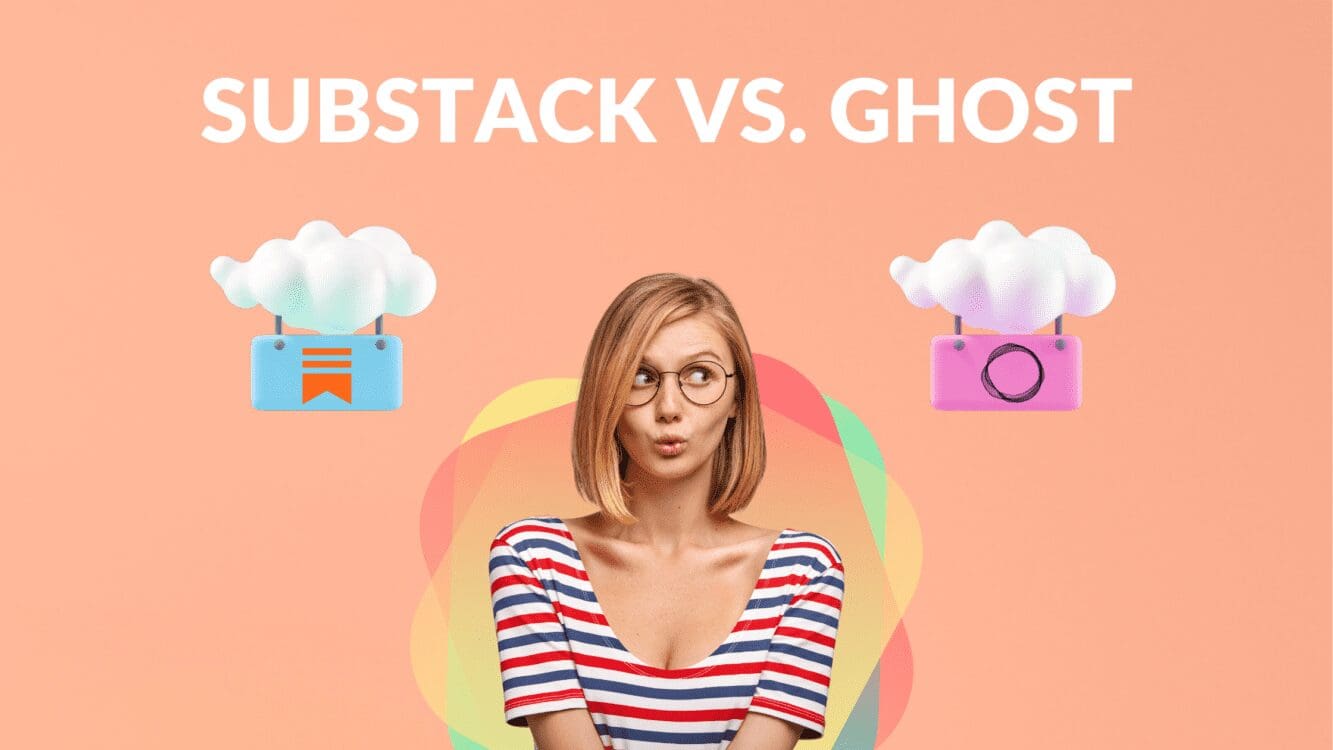 Disclosure: Some of the links below are affiliate links, meaning that at no additional cost to you, I will receive a commission if you click through and make a purchase. Read our full affiliate disclosure here.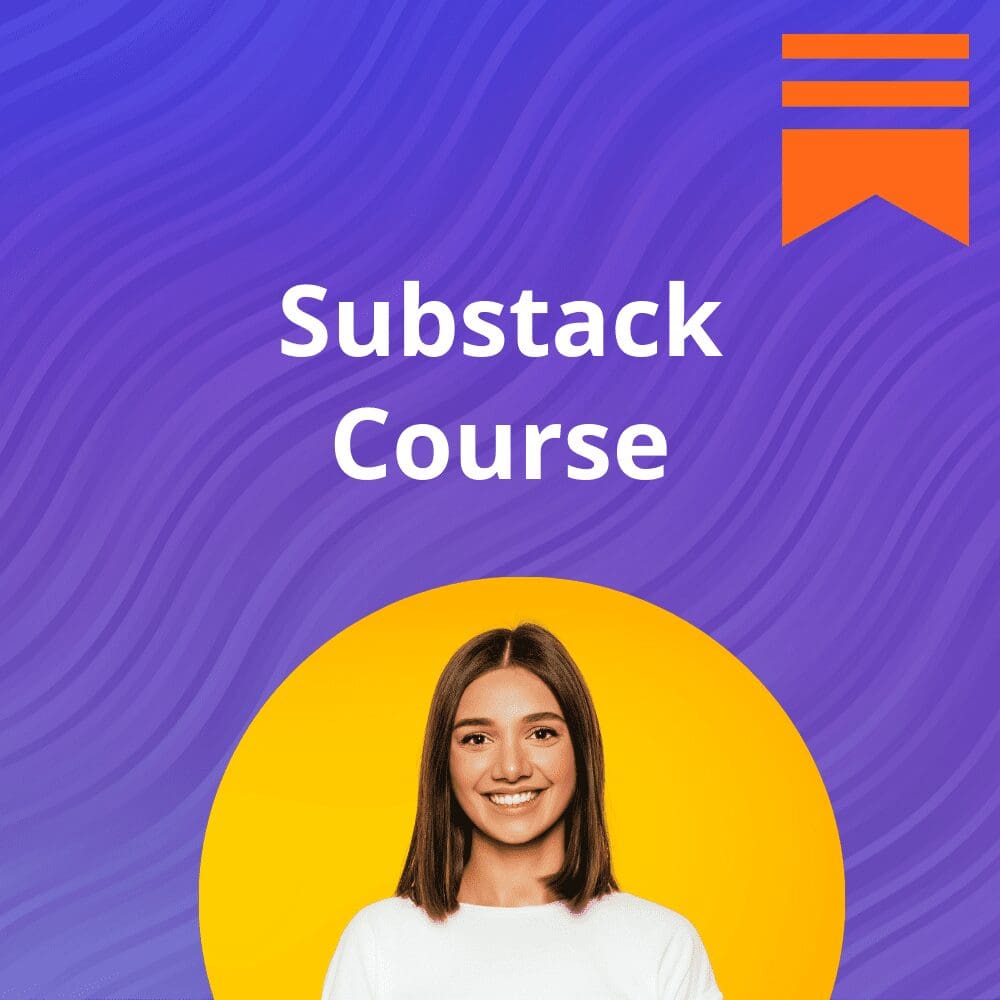 CASEY BOTTICELLO
Founder, Blogging Guide
There are currently several top blogging platforms that allow writers to easily create and distribute content to readers. Two of the more prominent players in the digital publishing space are Substack and Ghost.
While there are a number of common features between the two platforms, there are also many differences. This article will do a deep dive on Substack vs. Ghost to help writers determine which platform is right for their content.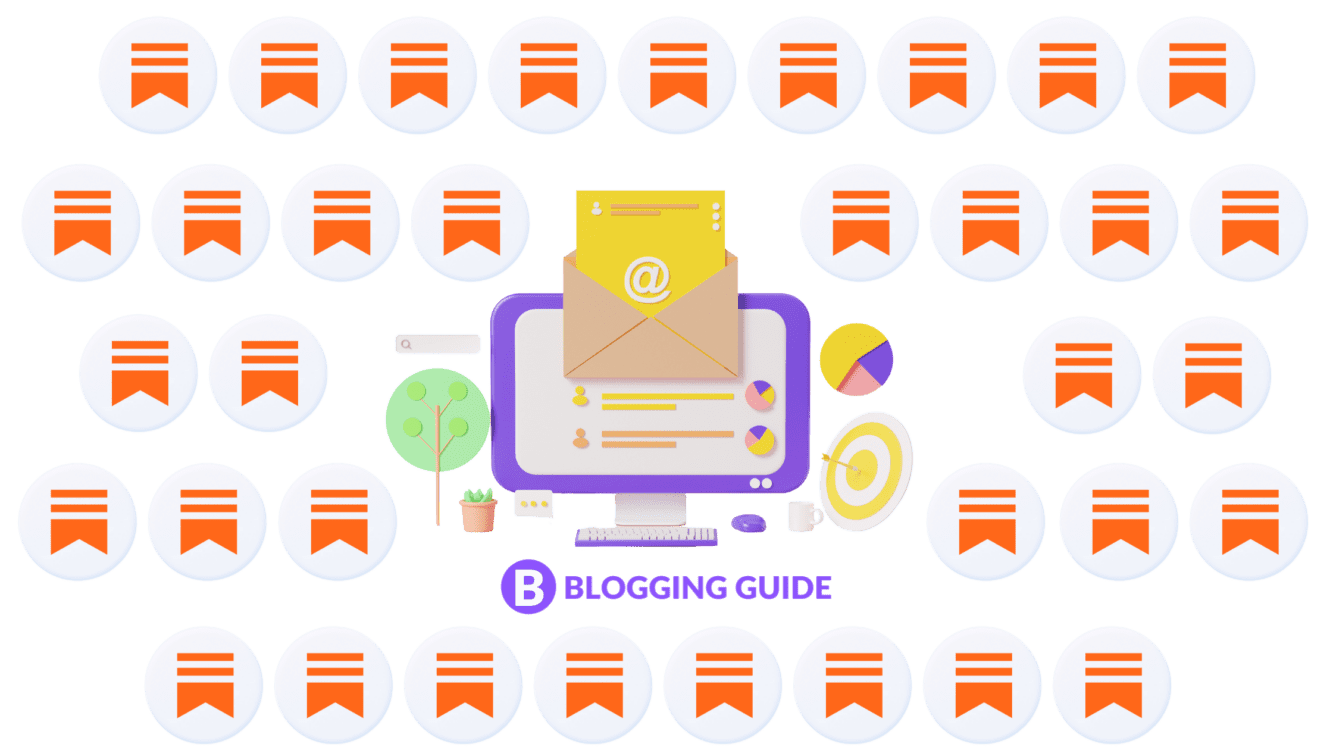 Substack is an email newsletter platform designed for small publishers hoping to turn their subscribers into paying customers.
Writers get a content management system (CMS) built for publishing email newsletters, integrated payments through Stripe, and a website that can host free and subscriber-only content.
Substack positions itself as a leader in the creator economy, describing its goals to build a better future for writing:
We started Substack because we believe that what you read matters and that good writing is valuable.

We believe that writers, bloggers, thinkers, and creatives of every background should be able to pursue their curiosity, generating income directly from their own audiences and on their own terms.

When readers pay writers directly, writers can focus on doing the work they care about most. A few hundred paid subscribers can support a livelihood. A few thousand makes it lucrative.

Readers win, too. By opting into direct relationships with writers, we can be more selective with how we consume information, homing in on the ideas, people, and places we find most meaningful.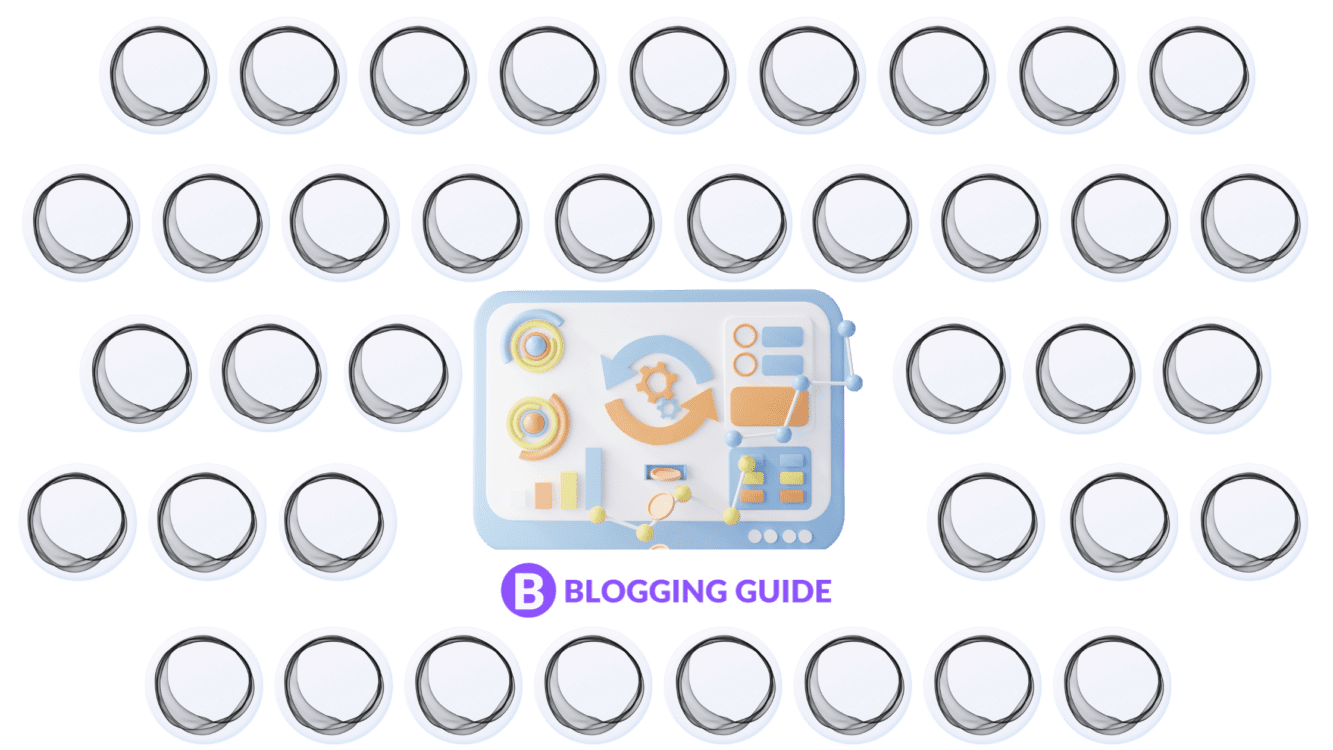 Ghost is an open source blogging platform for writers and other digital publishing content creators. Ghost's initial focus was on blogging, and they have kept the interface and features simple on purpose. This makes their site easy to use for beginners and keeps their interface clean and free of clutter.
More recently, Ghost has added membership and newsletter features that are perfect for content creators who are looking to monetize their following. Creators can add a payment gateway and sell access to their content.
Ghost also allows users to send out beautiful, professional-looking email newsletters to their subscribers.
Ghost positions itself as a leader in the creator economy, describing its goals to allow creators to build their own platform:
Create your own platform on the web. Ghost is a powerful app for new-media creators to publish, share, and grow a business around their content. It comes with modern tools to build a website, publish content, send newsletters & offer paid subscriptions to members.

Don't settle for another basic profile that looks just like everyone else. Make it yours.

Fund your work with subscription revenue. Connect your Stripe account and offer premium content to your audience. Our creators are making over $10 million per year, while Ghost takes 0% payment fees.

So how do Substack and Ghost compare? Let's look at what each one does, selected feature sets, the core differences between the two platforms, pricing, and who uses them to determine which platform suits your publishing endeavors.
Two Different Services with a Similar Goal
The biggest difference between Substack and Ghost is how they approach creating your newsletter or blog and building an audience.
Substack is a hosted service. They effectively do all of the heavy lifting for you – no software to download or technical details to learn. You can sign up and hit the ground running in creating your newsletter or blog. 
Though Ghost primarily made its name as an open-source content management system (CMS), it also offers a full-service, hosted option – GhostPro.
The open-source software is free, and you can download and use it any way you wish, again, assuming you're knowledgeable enough to host your own website.
There is a definite learning curve to Ghost's open-source solution. The paid GhostPro option is ideal for those who prefer playing (publishing) in Ghost's sandbox without worrying about how to build the actual sandbox.
1. Primary Platform Features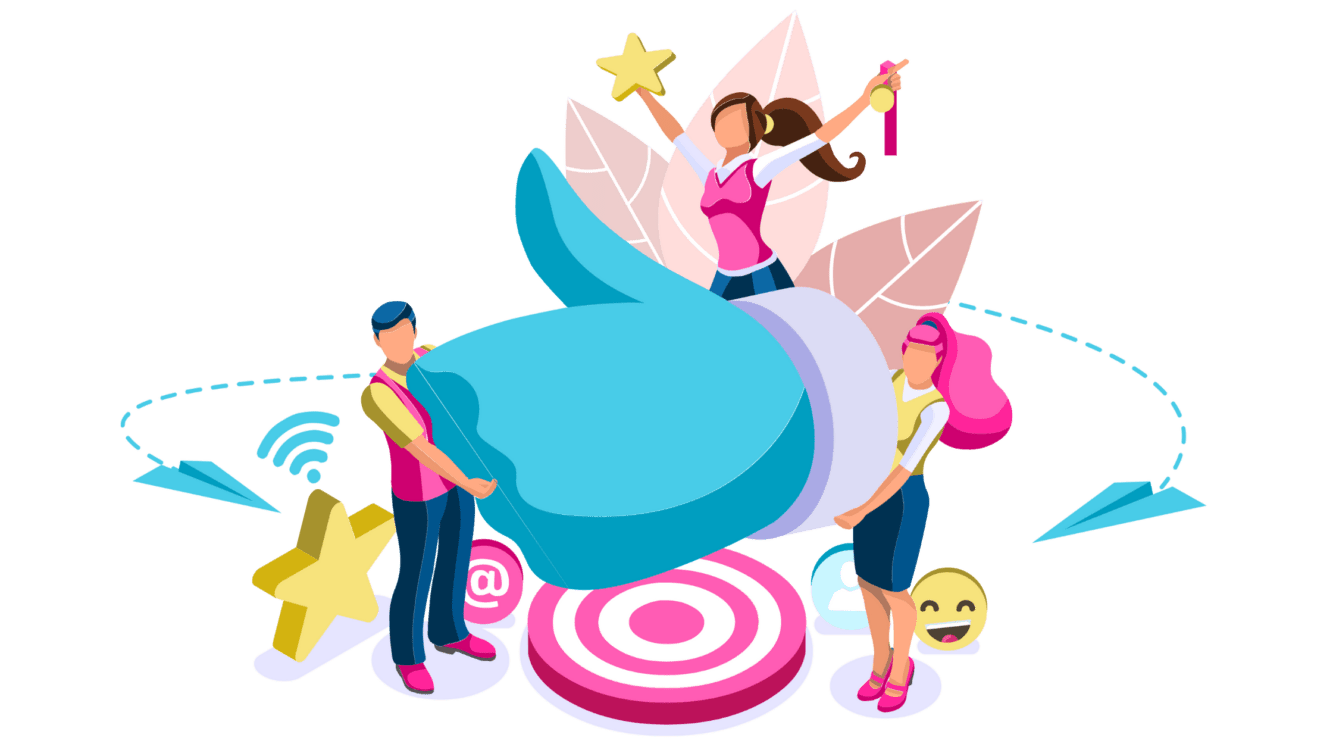 As both Substack and Ghost aim to achieve the same goal – help you create blogs or newsletters and grow and manage an audience – the feature sets are similar in purpose. However, the platforms themselves are intended for two very different user groups.
Substack
Substack is an email marketing platform paired with an editor, allowing users to create newsletters, build a following, and eventually monetize those efforts. The platform is free until the point you opt to monetize your newsletters. 
A few points regarding the features and capabilities for Substack:
There is no limit to the number of free newsletters you can create and distribute to an audience.

You can also create and distribute paid newsletters. But only those who pay you a subscription fee (monthly or annually) will have access to these newsletters. 

Substack charges a 10% service fee on any subscriber-based newsletters.

Substack provides you with a personalized domain – yourname.substack.com. While useful, the domain ultimately builds SEO for Substack, not your newsletter, blog, or website. 

Substack does allow the use of custom domains (which you must procure outside of the Substack service) for a one-time fee of $50.

Substack offers support through its resource and help centers and online submission requests.
Additional capabilities include the option to distribute podcasts.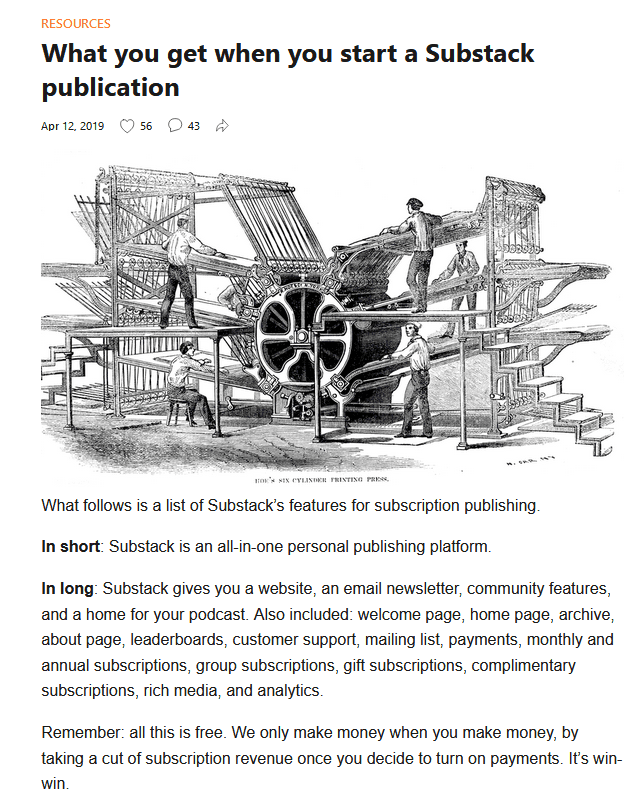 Ghost
Ghost offers a more flexible, customizable experience from both its open-source and fully managed options.

Ghost's initial focus was on blogging, and they have kept the interface and features simple on purpose. This makes their site easy to use for beginners and keeps their interface clean and free of clutter.

More recently, Ghost has added membership and newsletter features that are perfect for content creators who are looking to monetize their following. Creators can add a payment gateway and sell access to their content. Ghost also allows users to send out beautiful, professional-looking email newsletters to their subscribers.
Ghost capabilities include:
Create, distribute, and manage newsletters.

Connect a custom domain.

Utilize themes to fully brand your site. Ghost offers pre-made themes, though you can use custom designs (created by you or through a third-party developer you've hired).

Ghost integrates with over 1,000 third-party apps and plugins, including Google Analytics, Patreon, PayPal, Slack, Stripe, Ulysses, YouTube, and Zapier.

Support for Ghost's open-source solution is through community forums. GhostPro offers a resource and help center and email submission requests.

GhostPro requires a monthly fee, though it does not charge a fee on your paid user subscriptions.
Ghost's CMS software is available to download for free. 

When comparing Substack and Ghost based on their platform features, there is not a clear winner. Both have beautiful, and relatively intuitive editors. Substack is generally easier to use, but Ghost offers more built in features. Substack is tailored specifically toward building and monetizing your newsletter, whereas Ghost also offers paid membership functionality.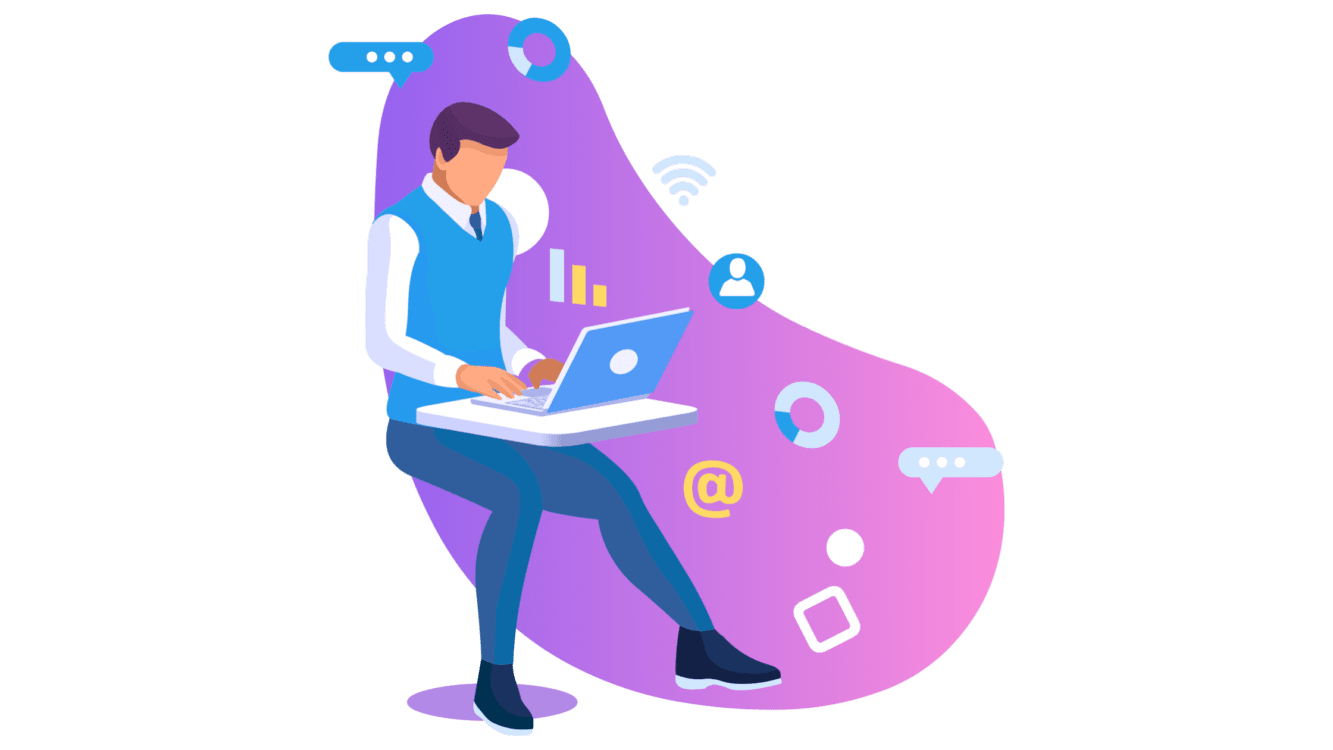 We've referenced the difference in approach of both services, but what does it mean when using a hosted service versus one that is open source?
If you've ever created a website using platforms such as Wix or Squarespace (hosted), then you'll have a pretty good idea of what to expect with Substack or GhostPro.
Substack
From a user experience standpoint, Substack is a more streamlined platform that will prove the easier of the two services to use – at least, initially. Once you register with Substack, you're presented with a no-frills, uncluttered dashboard UI, from which you can manage your entire account.
The Substack editor is straightforward and similar to Google Docs (albeit a far more basic version). Publishing is equally as simple with options for who to publish to (all recipients or paying subscribers only) and whether to allow comments.
Depending on how quickly you can create a newsletter, with Substack, you could, in theory, set up an account and have a newsletter published in an hour.
Ghost
The Ghost user experience depends largely on which of the platform's two options you choose. 
If you opt for the full-service GhostPro, you can expect a similar experience to Substack. Due to its higher level of customization and integration, the initial setup is more involved but not necessarily more difficult than Substack. GhostPro does have a helpful setup wizard.
Overall, the difference in user experience between the platforms is negligible. Ghost's dashboard and publishing features are equal to Substack. Both offer a simple approach to managing and communicating your newsletters. 
The most noticeable difference is with the editor.
GhostPro offers a stripped-down, distraction-free writing UI. While not glaringly dissimilar from the Substack version, it's enough of a contrast that one will want to take advantage of GhostPro's 14-day trial and Substack's free service to decide. Personal preference matters if your regular producer.
As for which Ghost platform to employ, GhostPro or the CMS software, the former is the wiser choice of the two if you're ready to start publishing now.
When comparing Substack and Ghost based on their ease of use, Substack is definitely the winner. Substack makes it ridiculously simple to set up a subscription newsletter. There is absolutely no technical knowledge required. Ghost's free version is a markedly different user experience that may be intimidating to less tech savvy writers. GhostPro levels the playing field to a large extent (but it costs more, as noted in the next section).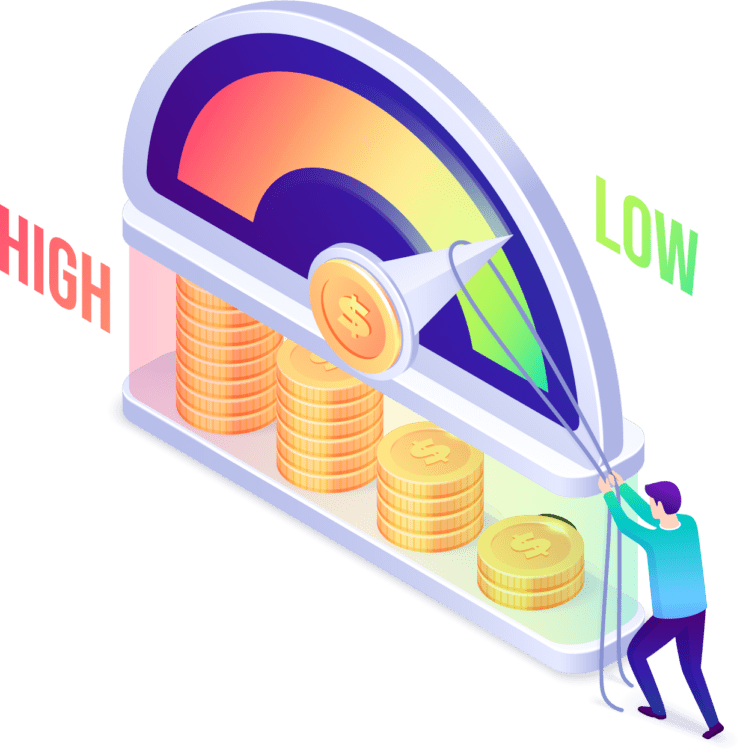 Pricing for both platforms is, for the most part, uncomplicated. Though, you'll need to assess your current needs and plan for potential scalability to ensure a wise financial decision.
Substack
Substack is free to use as long as you do not have paying subscribers. If your content remains free to your audience, so does your use of Substack.
If you choose to monetize your efforts, Substack collects a monthly 10% service fee from your subscriptions.
The only caveat is you will also need to subtract credit card fees (2.9% + $0.30 per credit card transaction, collected by Stripe) to determine your actual revenue. Unfortunately, credit card fees are part of internet monetization and are unavoidable regardless of which service you use.
For example:
200 subscribers x $5 per month = $1,000 in paid subscriptions.

Less 10% or $100 Substack fee = $900. 

Less $0.445 or $89 credit card fees = $811 total revenue.
Substack provides a calculator to help gauge potential earnings.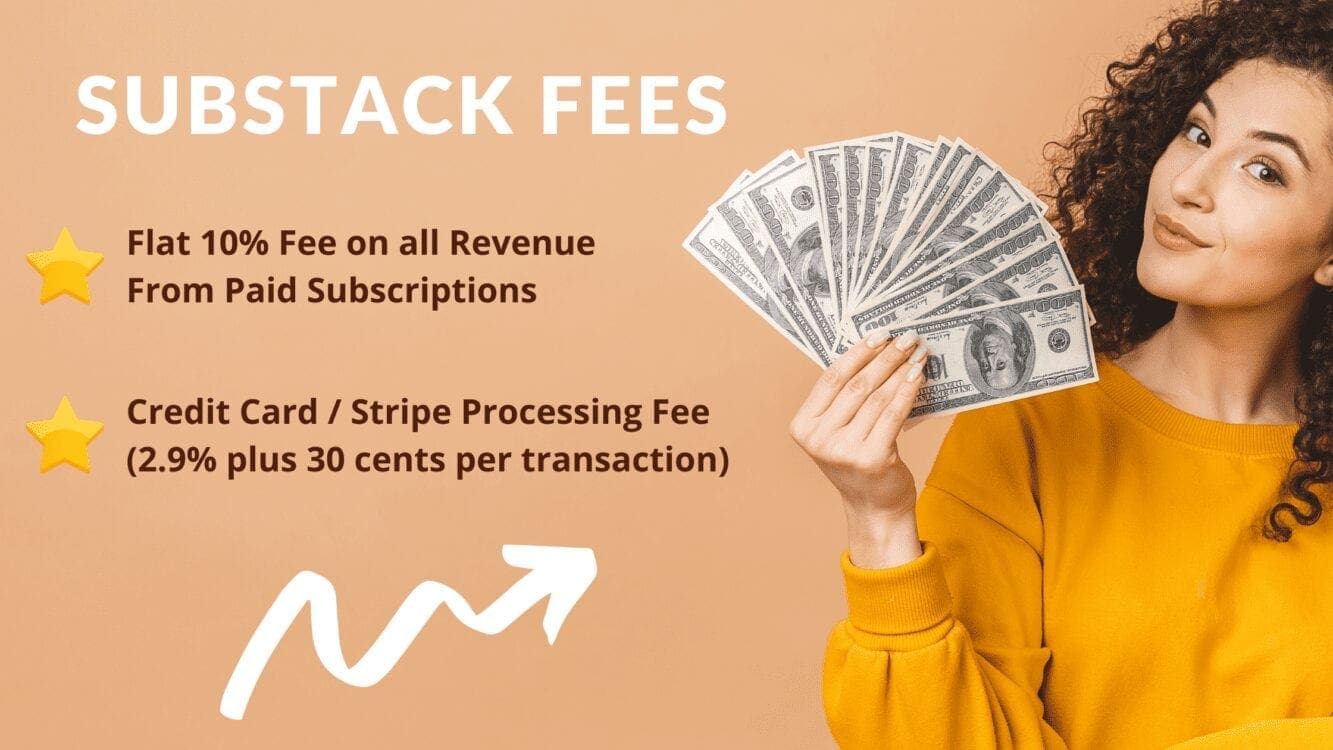 Ghost
Instead of commission-based pricing, Ghost charges a flat monthly rate for its GhostPro service. There are four tiers, based on your audience size, staff size (people who can log into your account and publish posts), and individual file upload needs. Each tier scales upwards as you hit certain thresholds:
GhostPro Starter begins at $9 per month for an audience of 500 members, a single publisher, and an allowance of 5Mb for individual file uploads. The plan increases to $15 per month for over 500 members.
GhostPro Creator starts at $25 per month for up to 1,000 members, two publishers, and 10Mb. It increases to $40 per month once you pass 1,000 members and continues to increase as you achieve new audience thresholds.
GhostPro Team starts at $50 per month for up to 1,000 members, five publishers, and 25Mb. It increases to $65 per month for over 1,000 members, $92 per month for over 3,000 members, and so on.
GhostPro Business starts at $199 per month for up to 10,000 members, unlimited publishers, and 50Mb. It increases to $224 per month for over 10,000 members, $269 per month for over 15,000 members, and so on.

GhostPro also provides a tool to help you understand potential costs. You will have to account for the same credit card fees (2.9% + $0.30).
The open-source Ghost software is available as a free download. However, you may incur separate development and hosting costs as you create your site.
GhostPro does offer a 14-day free trial, but there is no "forever free" option similar to Substack.
When comparing Substack and Ghost based on pricing, there is no definitive winner, although Ghost would be the favorite. Depending on your goals, the level of financial risk you are willing to take, and your monetization strategy, there are strong arguments for both platforms. The main difference is that Substack is free up front to use (and at least for not, free to use indefinitely), but they collect a decent fee from any subscription sales you make. Ghost does not take a cut of your revenue, but does charge an upfront fee. In the long run, all else equal, a writer with the same pricing, # of paid subscribers, and content would keep far more of their money using Ghost.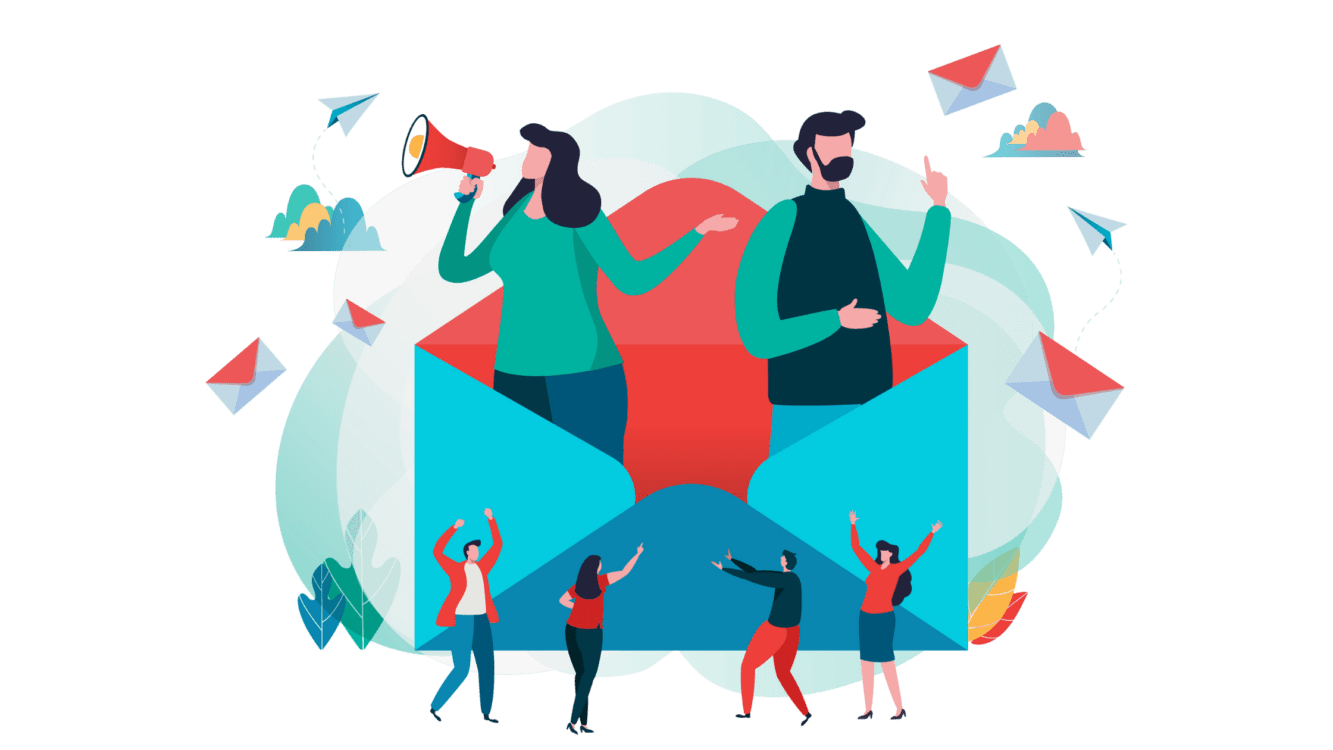 Though fairly similar, Substack and Ghost are just different enough to appeal to different groups of users. As such, it's useful to know the popularity of each platform and major publishers who've adopted one service or the other.
You shouldn't base your entire decision on who uses what platform – everyone's needs vary greatly – but it can help if publishers similar to you have found success in a particular space.
Currently, thousands of writers use Substack, producing both free and paid content. For the latter, the site boasts over 500,000 paying subscribers. Many writers on Substack previously wrote for mainstream or traditional publications and outlets (many still do).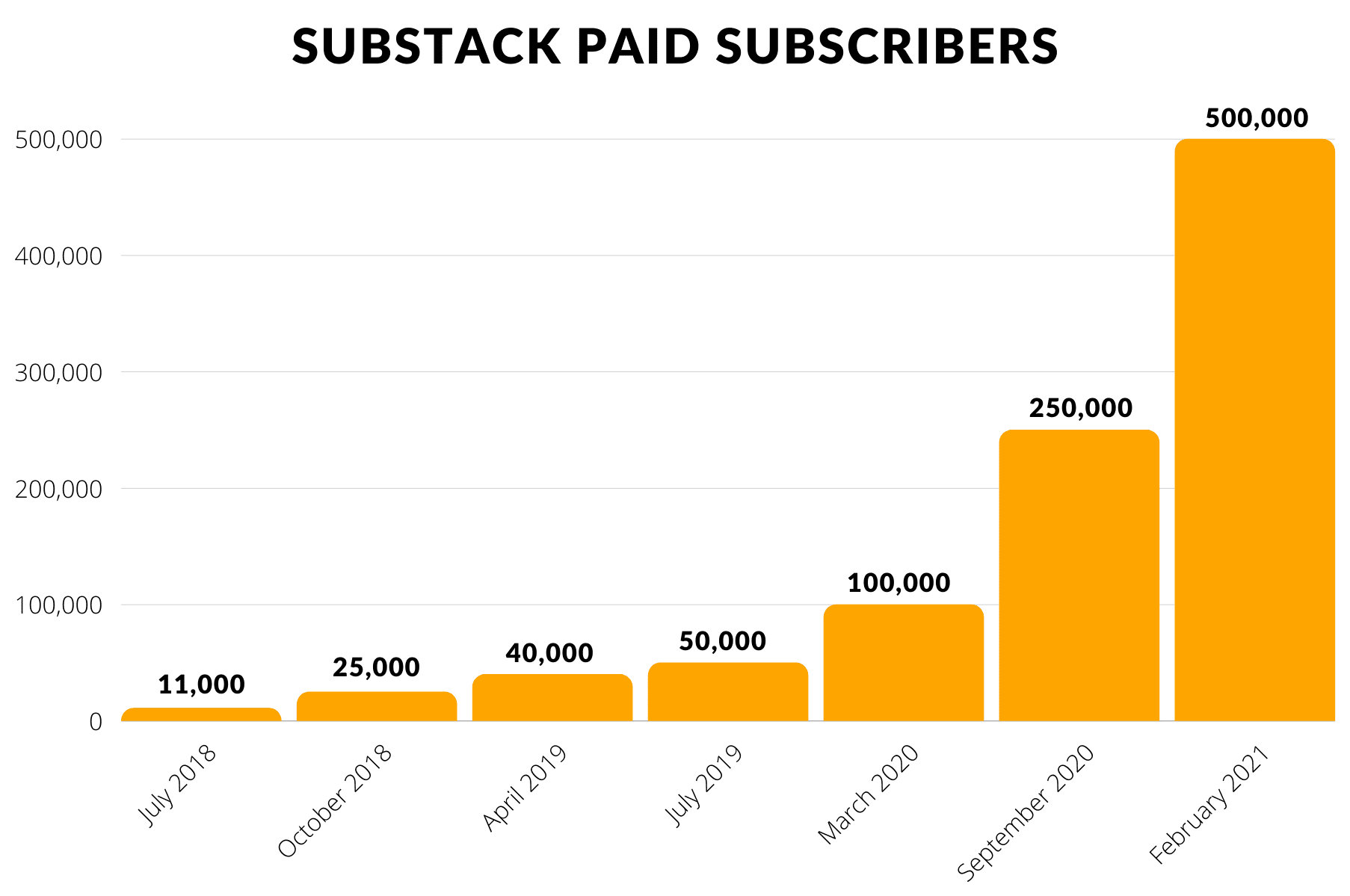 However, a large contingent of "unknown" writers use the platform as an established tool for building an audience at no cost. And there are also many other ways to utilize Substack since it offers so many features for free. For example, you can use Substack as your blog or use Substack as purely an email marketing system that collects and stores subscriber emails.

GhostPro is great for those with a built-in audience willing to pay for the content or as a means to help push their audience towards core services or products.
Thanks to its customization, a number of notable brands publish through Ghost, including The Browser, Unsplash, Ulysses, Mozilla, and The Stanford Review.
Both platforms serve multiple publishers with vastly different needs. That said, it's cheaper to build an audience through Substack but more lucrative to capitalize on an established audience with GhostPro.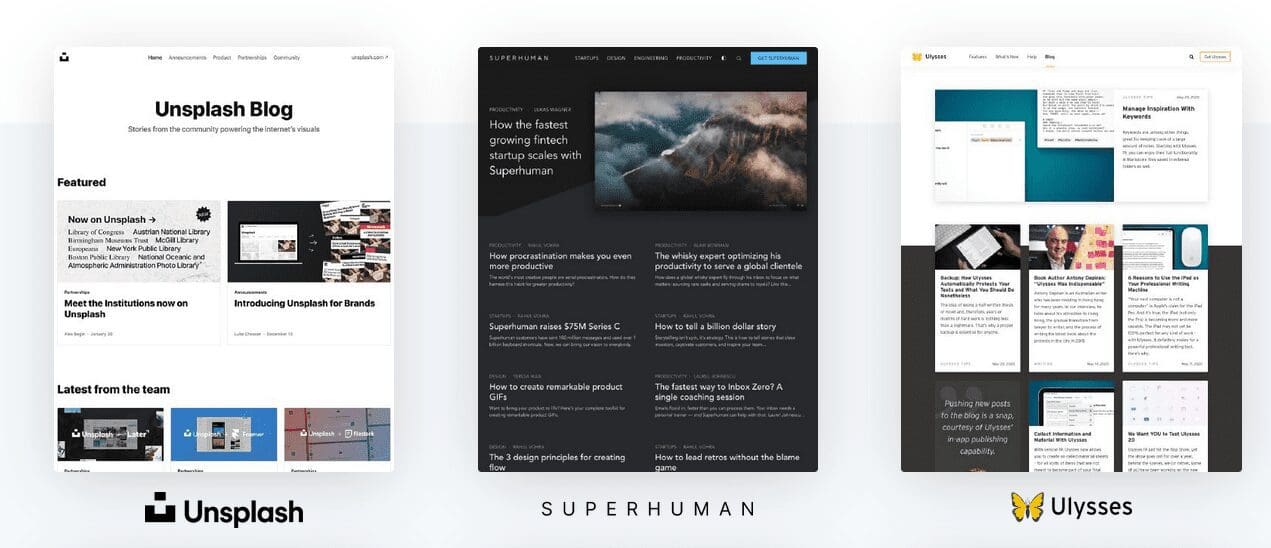 Both platforms serve multiple publishers with vastly different needs. As a result, Substack naturally attracts more individual writers than Ghost. It has also gone out of its way to convince writers/journalists who previously wrote for mainstream media publications to create their own Substack newsletter.
Substack writers benefit from the general PR wins that Substack keep racking up as they battle legacy media platforms. A newsletter or website built on Ghost has less cache at the moment, but again, I think this is largely due to Substack (cleverly) inserting itself into regular discussions about the creator economy, digital publishing trends, and future media models. But when evaluating Substack and Ghost based on their general popularity, Substack is the winner here.
5. Incentives / Platform Community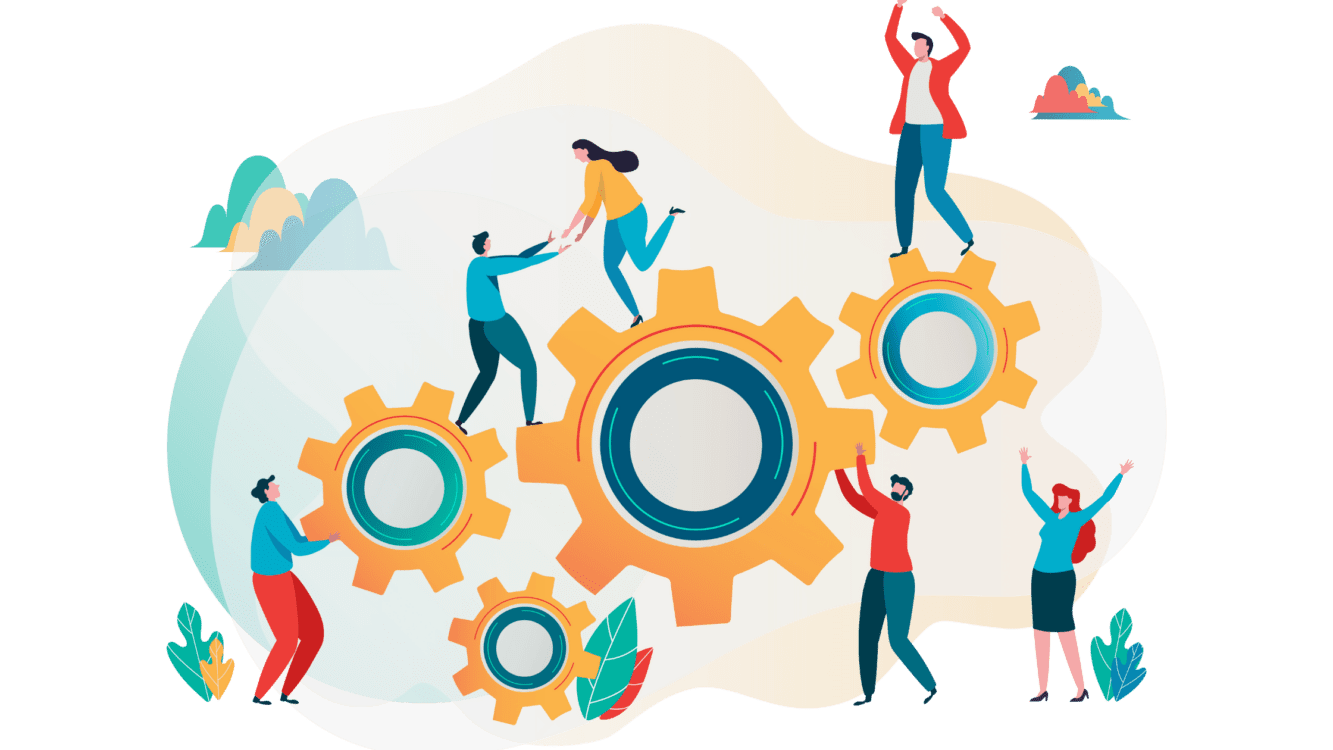 One often overlooked point of comparison is the additional incentives and the level of community built around each platform.
Both Substack and Ghost require you to drive all the traffic and subscribers to your content/publication/website (as opposed to a digital publishing platform like Medium, which drives traffic to your content).
However, Substack and Ghost offer very different levels of writer support. If you are an experienced writer, or are extremely self-motivated, this may not be a major deciding factor for you. But having personally worked with hundreds of writers using both platforms, I can tell you that motivation is probably the #1 issue for most writers.
Having a sense of community (that you are "in this together" with other writers trying to make a living in the creator economy) is a subtle, but powerful tool.
Substack
Substack is arguably the leader in writer community engagement, by almost any metric. Substack offers a wide variety of writer community support initiatives, such as:
Bonus Payments to Writers
Regular Support from the Substack Team
Substack holds weekly "Office Hours" where writers can ask questions. I even got to co-host one of the sessions with the team and can attest to the effort that they put into connecting with writers.
Group Sessions to Connect Writers
Substack has held several group sessions where writers can mingle over video chat. Some of these programs pair existing top writers with new writers, others have functioned more like a large discussion seminar.
Financial Support to Encourage New Writers
Substack has offered financial support to writers to help bridge the gap between leaving a 9-5 job and starting a newsletter. These programs act as a forgivable loan, with future subscription newsletter revenue deducted from the original loan over time.
Interviews and Case Studies with Successful Writers
Substack regularly publishes interviews with some of the platform's most successful writers. These interviews (or case studies) are extremely valuable to new writers on Substack.
Ghost
Ghost has a robust support team, and in my dealing with them, they have always been very quick to respond to questions or hear feedback. However, they do not have the venture backing that Substack has, nor are they spending their existing revenue on huge creator promotions, like Substack.
To be clear, Ghost has a great private community forum, and perhaps more importantly, its existing users are very involved, and I've seen them provide tremendous support to new content creators (both in terms of technical issues and overall business strategy).
It's also worth noting that there are few creator economy platforms offering the level of support that Substack is. Medium has offered $500 writer bonuses on top of its existing Medium Partner Program Payments, and Vocal and NewsBreak have begun offering more sessions designed to help writers, but these efforts are all fairly new.
When it comes to evaluating Substack and Ghost based on platforms incentives and the level of community building each platform is engaging in, Substack is the clear winner.
So bottom line:
Substack vs. Ghost-which is the better platform?
I wish I could give you a simple answer, but it really does depend on your specific goals and circumstances.
Simply looking for a no-frills platform to help push free content, build an audience, and do so with as little effort or costs as possible? Substack is the clear choice.
Are you hoping to monetize your blog or newsletter right out of the gate, in addition to having a bit more customization? GhostPro offers the preferred solution.
In addition, both Substack and GhostPro can prove pricey if you're not honest about your current needs and audience size or your strategies for scalability. Dig into your growth plans before settling on a service.
Or you can always experiment with multiple blogging platforms. This is less common for writers trying to decide between Ghost vs. Substack (very common among writers debating Substack vs. Medium).

In either case, Substack and Ghost are only the top competitors for a narrow group of content creators. In many cases, a creator should also examine the best Substack alternatives or the best Ghost alternatives, to truly determine what the best blogging platform is for their specific use case.