Pinterest for Bloggers: How to Use Pinterest for Blogging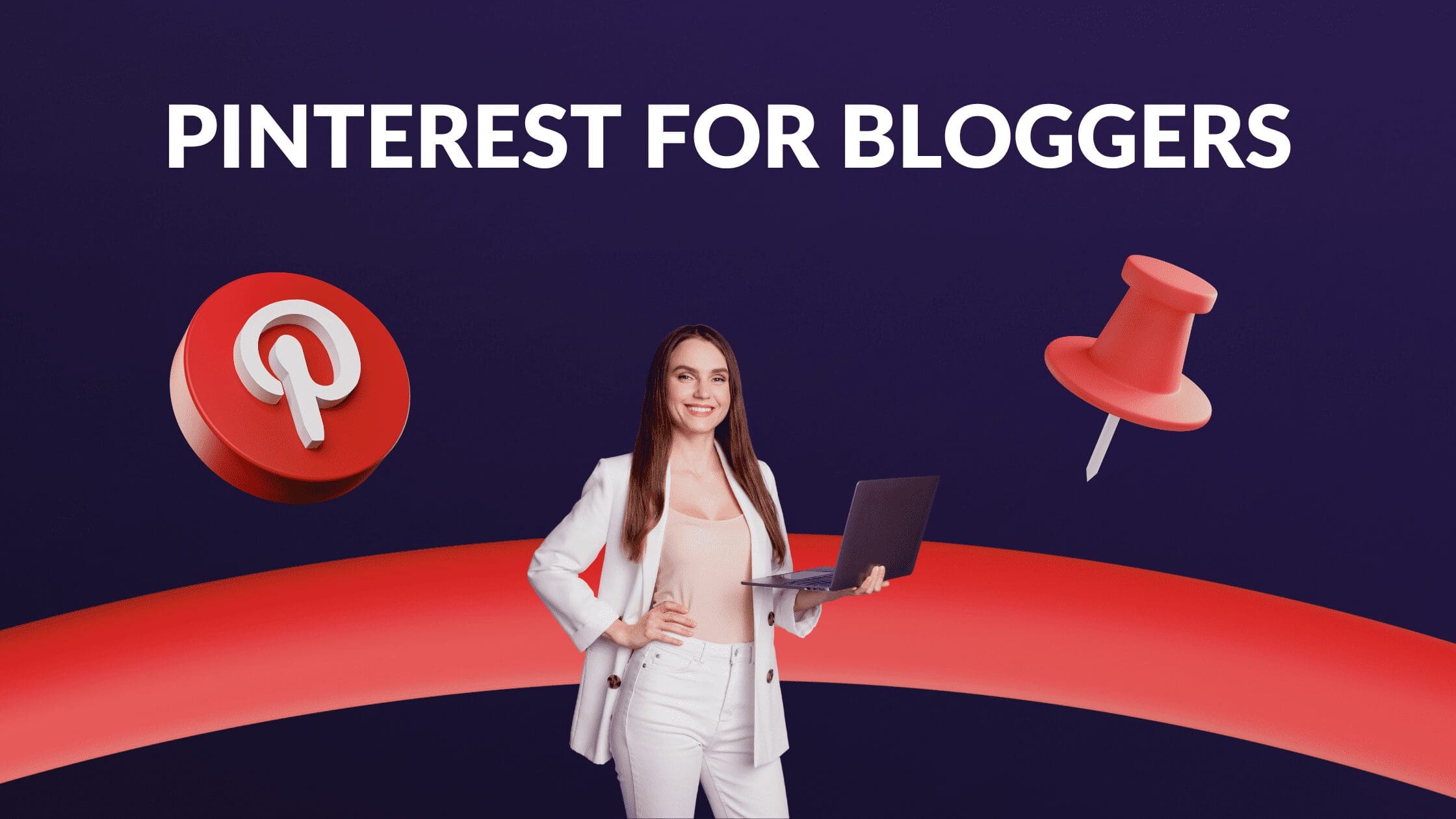 Disclosure: Some of the links below are affiliate links, meaning that at no additional cost to you, I will receive a commission if you click through and make a purchase. Read our full affiliate disclosure here.
Pinterest is different from what most people think it is. The platform isn't quite a social network, and it isn't a marketplace, either. Pinterest is much more than a photo-sharing app or virtual scrapbook and serves a unique role among content creators and creative professionals.
Pinterest behaves like a search engine, allowing users to share and bookmark their favorite content. The platform performs many functions that make using it an in-depth personal experience not seen elsewhere. But what does Pinterest have to do with blogging? 
Pinterest is unique – very unique. Aside from impressive growth over the past couple of years, the platform falls into a category that makes it hard to define. But it excels at one thing in particular – driving vast amounts of traffic quickly. This is why bloggers are fast realizing the value Pinterest has for their brands and content. 
This article reveals why bloggers are turning to this one-of-a-kind online resource, tool, and traffic kickstart engine. We'll dive into what Pinterest is all about, what it can do for your blog, and how to start using Pinterest for bloggers in tandem with your blog as soon as possible. Blogging with Pinterest has never been more exciting!
Why Pinterest for Bloggers Hasn't Gone Big Until Recently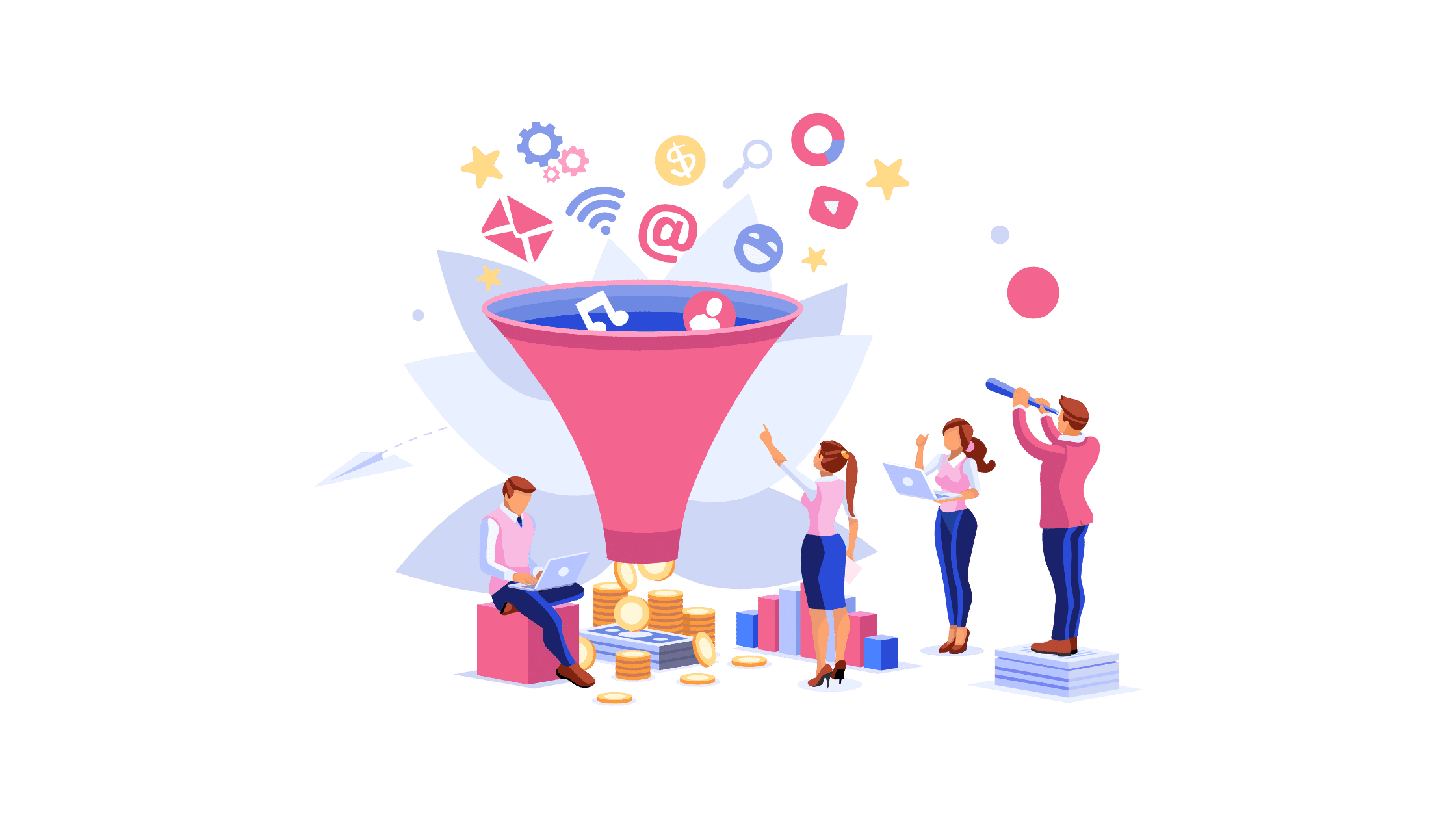 For some time, bloggers remained focused on driving high-quality content to the internet and enjoying the fruits of their labor in traffic and resulting revenues. Simple. But times have changed. Blogging requires a multi-faceted approach that incorporates social media, SEO, and promotion on a level not seen before.
This means that bloggers spend much of their energy creating high-quality content directly through their blogs, hoping that Google ranks it. And while this is still the primary objective for successful blogging, there is a growing list of additional avenues bloggers can use to give their blogs the exposure they need – especially in the early days of its life – and Pinterest is one of them.
Show me the…Traffic
Pinterest is a known traffic driver. While some platforms are great for engagement and others for revenue, Pinterest is among the top tools for sending throngs of already-engaged audience members to your blog or website without having to build, wait and grow first. 
Pinterest for bloggers to gain direct access to specific blogging niches. The platform's model and structure mean that people can locate visual content related to their particular needs far better than other platforms.
This presents a golden opportunity to use it to tap into their niche markets. Pinterest and blogging are both designed to inspire. And what better way to attract people to your blog than to give them an enlightened reason to do so? 
What is Pinterest for Blogging & Is It Worth It?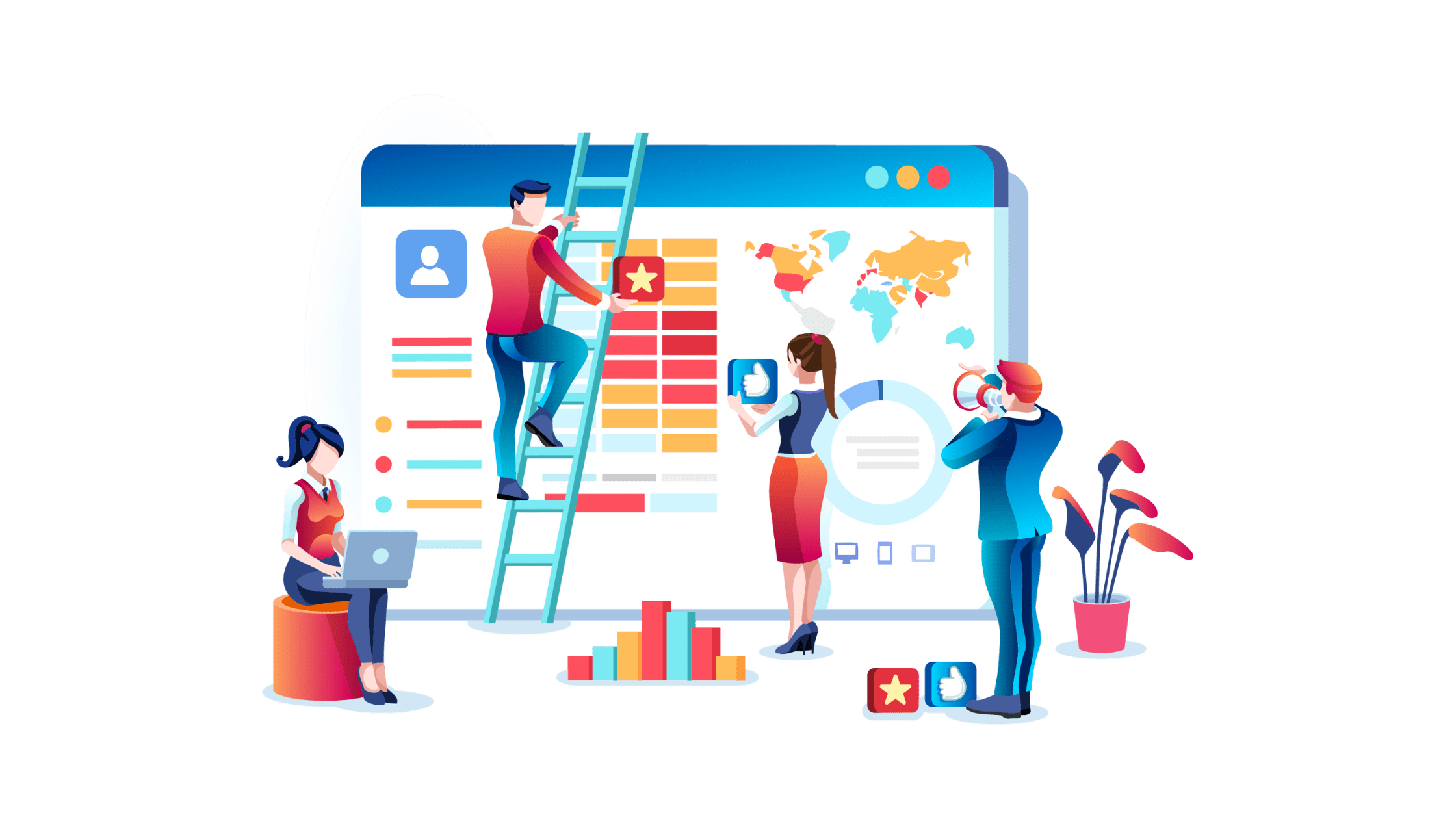 Pinterest is a search engine, a community platform, a content library, and a marketing tool all rolled into one. The best part? It's all free. With 455 million active monthly users and a growing user base comprising a wide variety of niche audiences, Pinterest's market reach is impressive. 
The platform lets users create "boards" – digital collections of visual content where users can save "pins." This makes Pinterest a great resource for content creators looking to engage with their followers visually while boosting their brand image. 
Pinterest is powerful
Pinterest ranks as one of the fastest-growing community-based platforms and gives many other social media networks a run for their money. Here are some stats to demonstrate why blogging with Pinterest is such a good idea:
Pins on Pinterest are up to 100 times more likely to be shared and spread than the average tweet (Instapage). 
Pins last longer, too – up to a week versus 30 minutes on Twitter and under 2 hours on Facebook. (BloggingWizard)
Here's the real value though: Each individual pin on Pinterest can drive up to 6 pageviews and 2 visits to your blog. That's exponentially higher than Facebook's conversion potential and outranks Instagram and Twitter by a large margin (Search Engine Watch).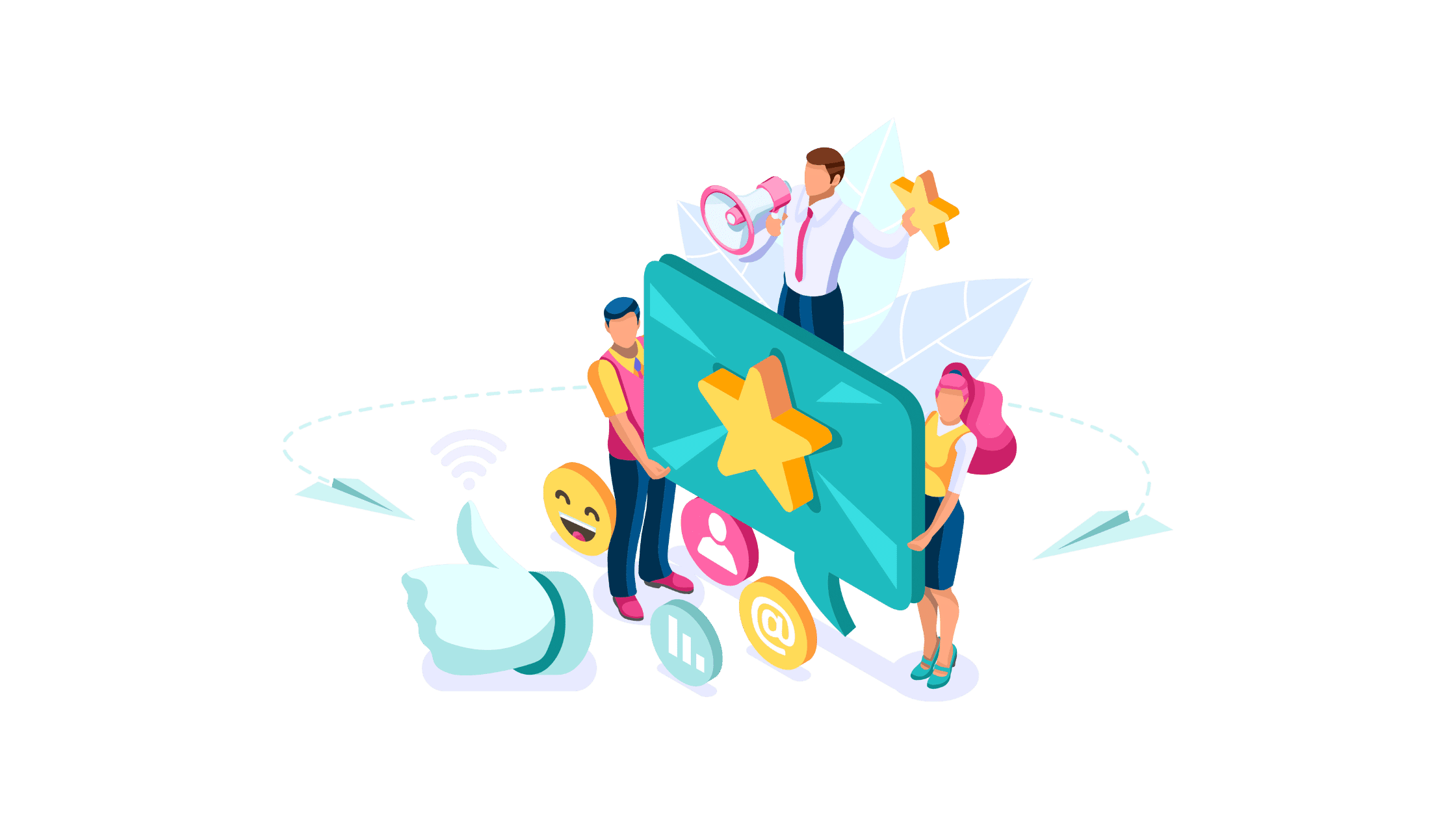 Pinterest uses boards and pins posted in a profile. These elements function similarly to other social media platforms. Marketers, online store owners, and brands use Pinterest to promote their products, communicate their offerings, and share inspiration and ideas. Pinterest for bloggers represents the visual side of their written content. Followers get to see visual snapshots of what inspires a blogger, while bloggers get to tap into Pinterest's vibrant spread of new ideas. 
Pinterest Profile
Your profile is where everything lives. Your boards, pins, and information can all be found here. Users can see a profile's monthly views, usernames, and follower counts. People can follow your profile, and you can follow others. Bloggers on Pinterest should open a Pinterest Business account, but we'll get to that. 
Pinterest Boards
A Pinterest Board is a collection of media representing a theme, interest, or idea. Users can have collections of boards on their Pinterest profiles, and others can browse and explore them. Boards can be likened to a Facebook Page or an Instagram album. 
Pinterest Pins
Pins are essentially posts on Pinterest that are also bookmarks. They are images or videos containing a link, a title, and a description and are used to save content users like or want to share. Pinners can pin anything on their boards, and people can search for pins, learn more about them by clicking, and save the ones they like.
Understanding how to use Pinterest for blogging means that bloggers can use boards and pins to communicate their content ideas and to give their blogs a visual element. More importantly, pins and boards can help a blogger convey a theme or opinion related to their topic or subject niche. The more pins you share, the more traffic you'll earn. 
The Benefits of Using Pinterest for Blogging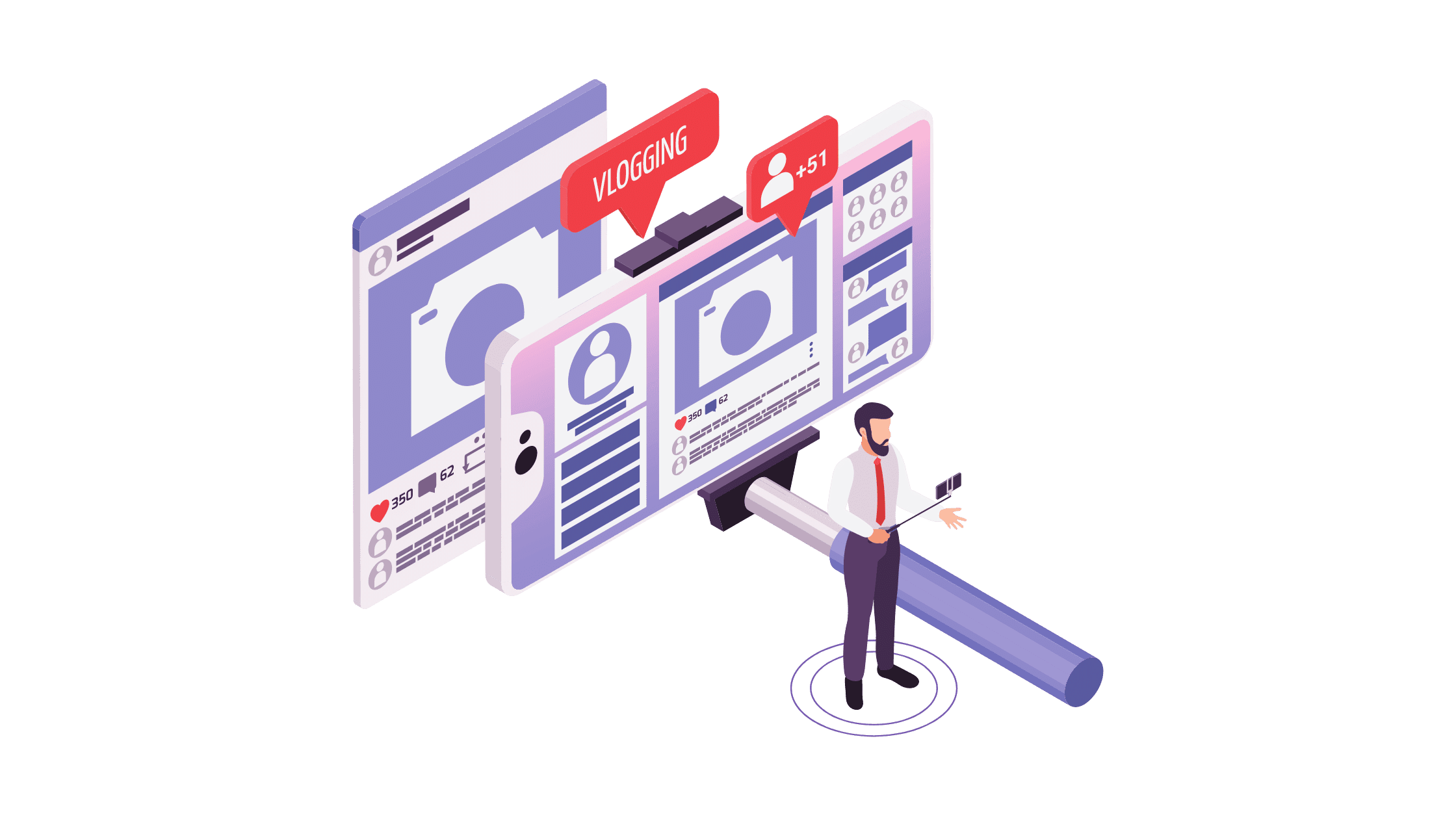 As a search engine where you showcase your thoughts and ideas visually, Pinterest provides all the benefits of a social platform without the dangers and toxicity that come with many of them.
Beyond the benefits of using a search engine to market your blog, though, there are myriad other advantages of having a Pinterest profile as a blogger. 
Niche Access
Pinterest is a natural destination for creators and influencers operating in those 'hyper-visual' niches. Think about the travel, food, and design niches, and you can see the allure for creators looking to showcase their interests and offerings by blogging with Pinterest. 
But Pinterest also lets you tap into some traditionally very tough niches to enter. By reaching out to audiences in those niches via Pinterest and visually appealing to them by sharing their pins and engaging, you can leverage a channel into highly profitable niches that aren't being heavily trafficked – yet. 
Traffic
Pinterest can be used as a significant traffic driver for your blog. Many bloggers have already leveraged the platform as their primary source of traffic. Once you've aligned your Pinterest activities to your blog, you can expect to see good numbers coming through this channel. 
If you adopt a strategic approach to your Pinterest and blogging – much like you would with your SEO and Google – you can take advantage of the search engine's capacity to connect your content with the right people. Over time, as your followership grows, traffic will flow steadily from the platform to your blog effortlessly. 
Audience & Community
Pinterest has often been associated with a female-dominated, US-based audience. This benefits bloggers on two important fronts – especially if you want to use the platform to grow your blog into new markets. 
While almost 60% of Pinterest's users are female, this is in stark contrast to other social media platforms' male-dominated demographics. This makes Pinterest a particularly attractive option for bloggers operating in female-focused niches (Moms, cosmetics, women's fashion etc.) At the same time, bloggers looking to boost their female traffic can use Pinterest to drive more women to their blogs. 
Pinterest's US-dominated market share is also key to bloggers looking to attract lucrative traffic. Bloggers who rely heavily on local readerships or those partnering with US-based brands will see good returns for going the Pinterest and blogging route. 
Good Addition to Existing Social Media
Pinterest's place as a 'smaller' platform, when compared to social media titans like YouTube and Facebook, means that it won't get in the way of your current social media presence. If you're struggling to gain as much traction as you'd like on other platforms, you can use Pinterest as a driver to your website or blog. Visitors can then access your social media links in your blog back to the other platforms. 
How to Use Pinterest for Blogging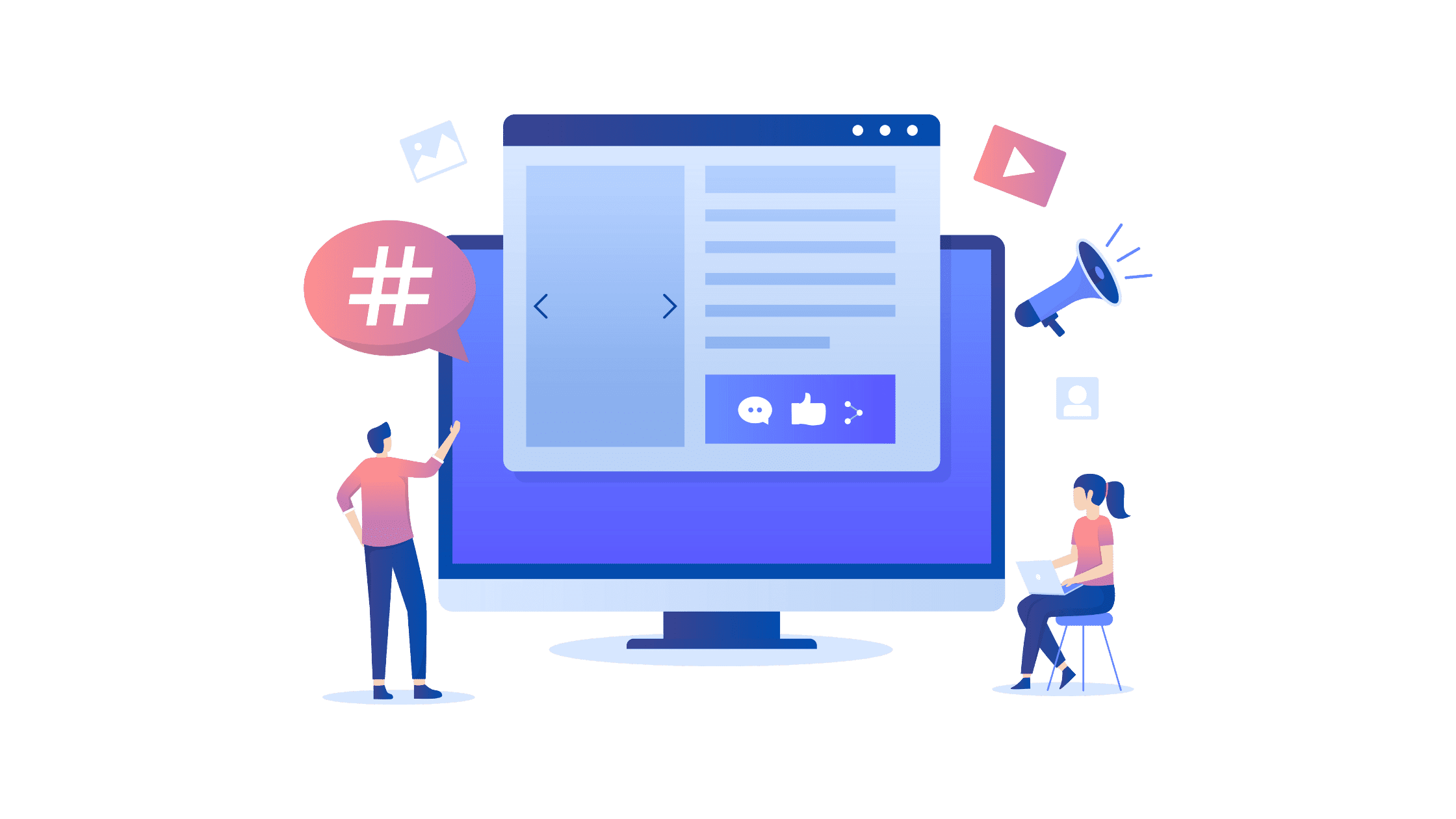 Using Pinterest isn't rocket science. The platform has a shallow learning curve and once you're up and running, managing and maintaining your profile is simple.
Here's a quickfire overview of how to get started on Pinterest as a blogger.
1. Set Up an Awesome Profile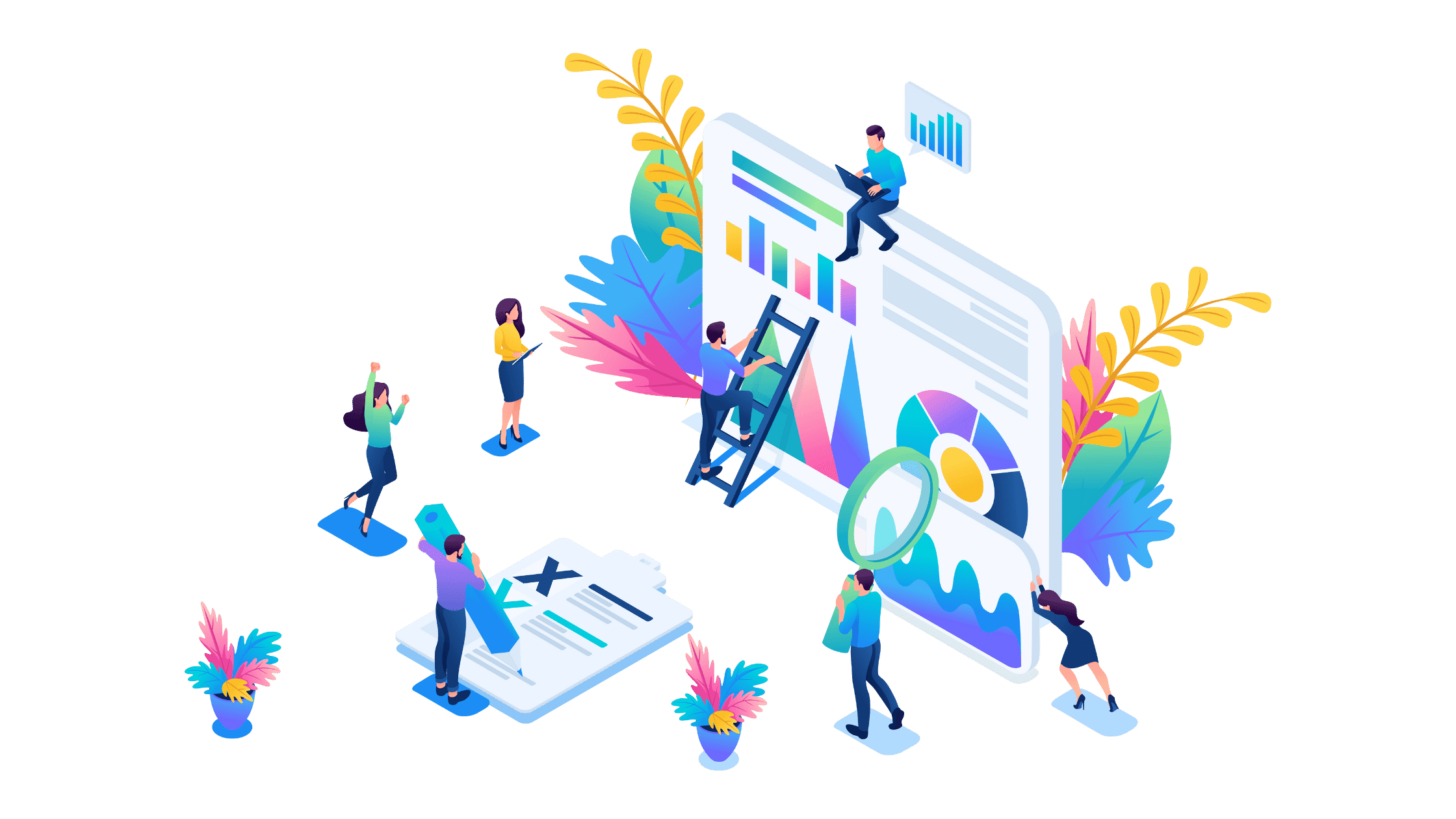 Open a Pinterest account and set up a profile that will serve as your Pinterest 'home base.' You'll need to claim your blog website to ensure you have complete control. This is a vital step. Click here to learn how to do it. 
Then complete important information, including:
A photo or image of your or your brand – You can use a picture of yourself, your blog, or your brand logo, or you can pick an image that you feel relates to your blog. 
Your display name – This will be your blog or brand name. 
A username – This will be inserted into your Pinterest URL. Use your blog's name or your brand name. 
Your bio – Here, you'll want to give a creative. Draft an informative description of who you are, what interests you, and why you're blogging. Your bio is vital to your profile, so take your time writing it. 
2. Upgrade to a Free Pinterest Business Account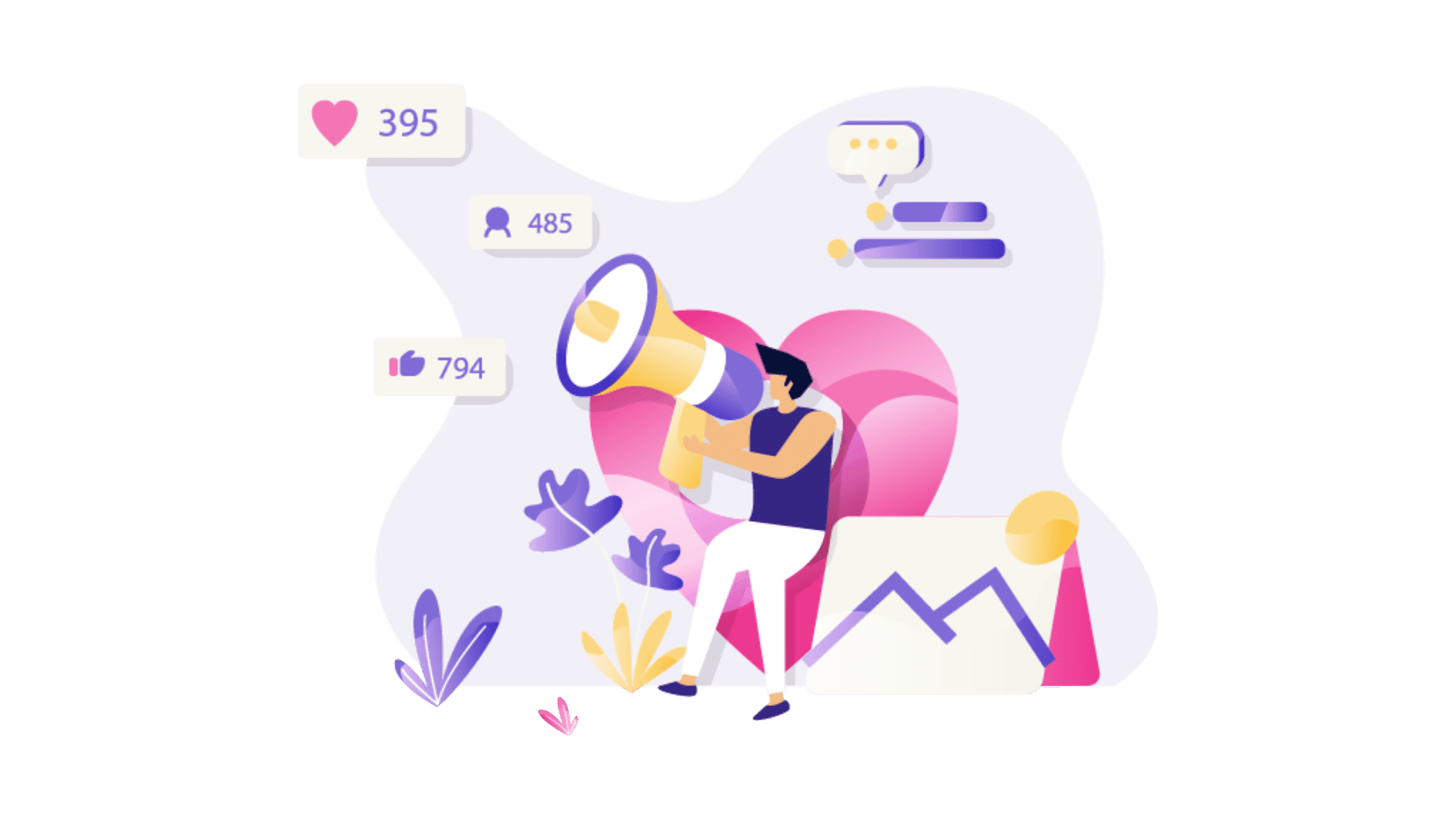 This critically important step in your Pinterest and blogging journey will give you access to the tools and analytics you need to get the most out of your Pinterest for your blog. If you're new to the platform, spend a little time familiarizing yourself with the standard profile before upgrading and blogging with Pinterest. 
With a Pinterest Business account, you'll get:
Access to Pinterest analytics – like number of views, sources of traffic, and pin behavior. This data is crucial to helping you refine your Pinterest strategy. 
Insights on Pinterest – Published by Pinterest around the latest trends, news, and developments on the platform. 
Pinterest Ads – Where you can pay to have your pins and ads promoted on the platform, massively boosting exposure to new audiences. 
Additional sales and promotional tools – These will help you to drive traffic to your blog and grow your following.
To engage with the business community – By interacting with like-minded business creators, you'll gain valuable insights and ideas.
You'll also be able to post Rich Pins, which takes your Pinterest and blogging potential to a whole new level. We'll touch on those in a bit.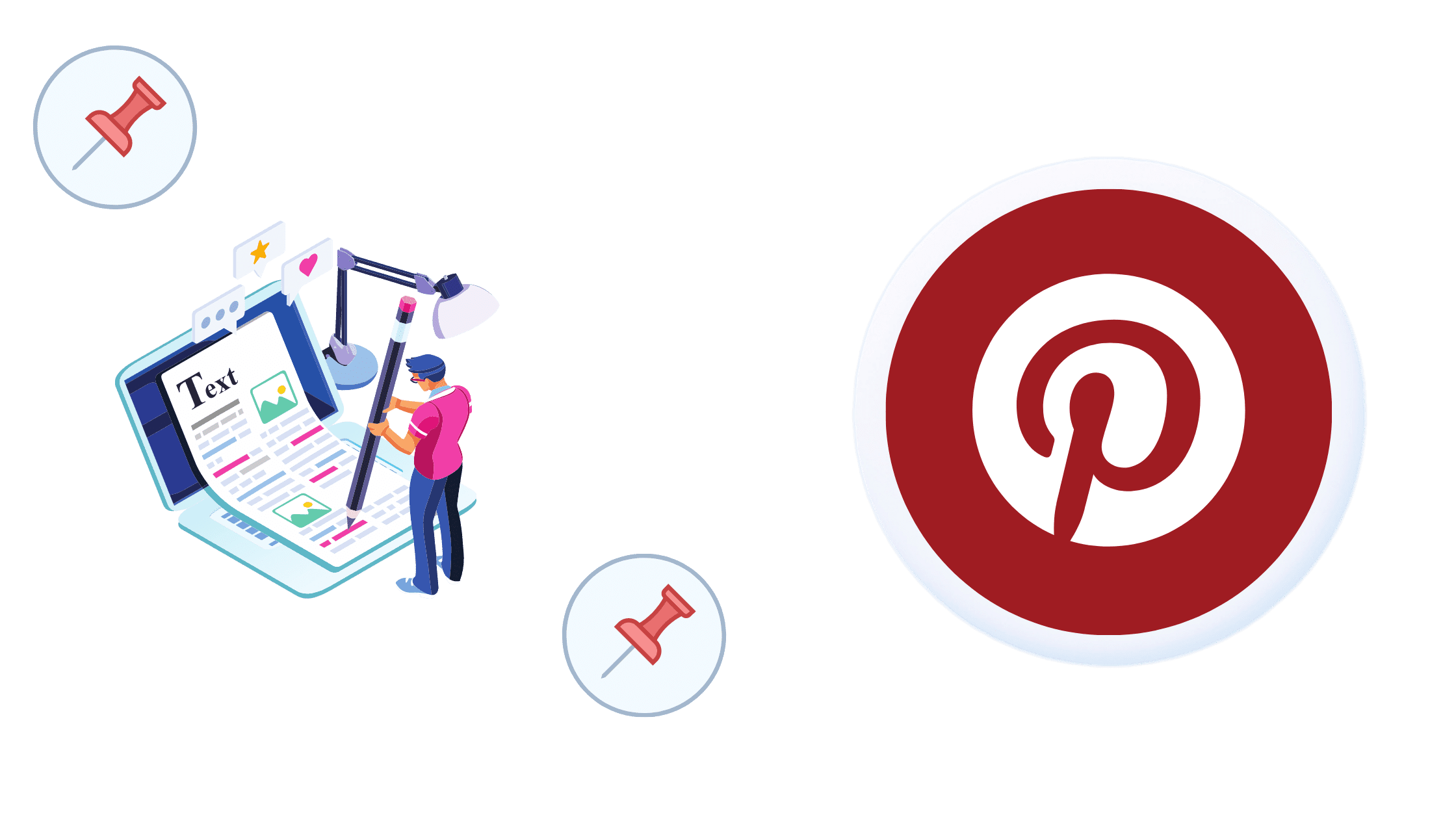 Creating boards on Pinterest is easy and the first step in adding to your profile. What you choose to call your boards also plays an important role in your Pinterest SEO and how people can find you. 
Because Pinterest functions in a similar way to most search engines, keywords are vital. A good understanding of SEO and keyword optimization is essential to succeeding on the platform. 
Use creative names – Think of names for your boards that describe what it is about and what people can expect to find when visiting them.
Keywords are key – Do some keyword research and include your top results in your board names.
Basic recommendations for names – Use Pinterest's search bar to spot suggestions and popular search phrases from the platform.
Pinterest's Audience Insights and Trends – These features are perfect for getting more information on which keywords will work best for you. 
You can create as many boards as you like when using Pinterest for bloggers, each representing something different. Each blog post, for example, could have its own board, or you can have one board for upcoming blog posts, another for blog post ideas, and a third for existing blogs. You can have up to 2,000 of them!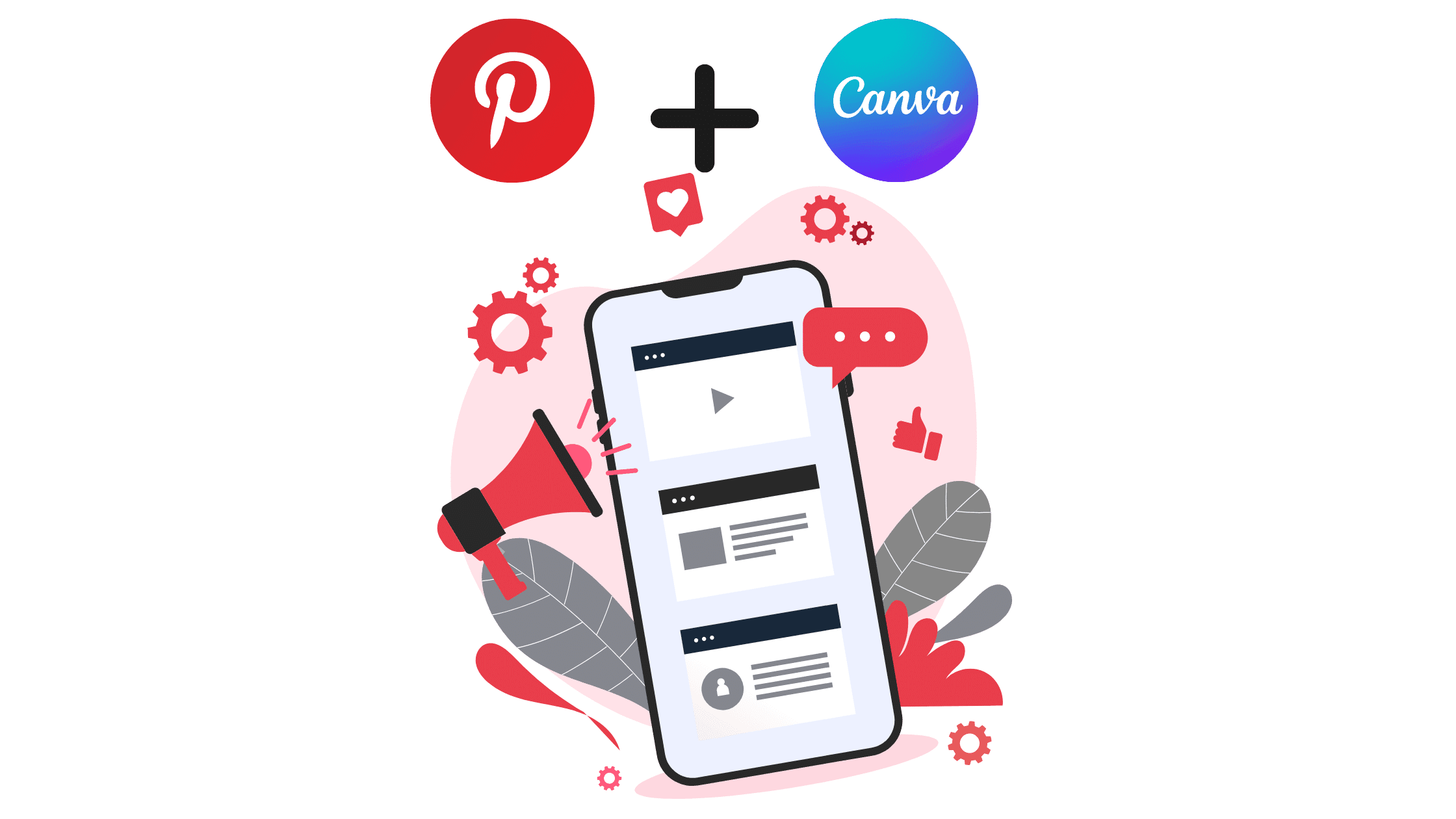 Once your boards are up and running, you can now start pinning on them. Pins are what drive your Pinterest traffic to your blog and are versatile elements. Pins can consist of anything, from photos to text or logos.
You can design your pins in tools like Canva, with Canva Pro's content planner feature even allowing you to save and schedule your pins for posting. Here are some pointers and guidelines for your pins: 
Images – Pins can include screengrabs of a blog post or a beautifully designed picture representing your blog content. Get creative here. The more attractive and eye-catching your pin images are, the more action they'll see. Think about using optimized images from your blog so that everything aligns nicely. Remember to stick to Pinterest's guidelines.
Pin title, description & URL – Use your SEO here. Create a title related to your blog and employ good keyword optimization in your pin description. Post your blog's URL here and make sure all links are working.
Size of your pins – The platform recommends using a 2:3 ratio for pins. Pins should be of a decent size (minimum 600×600 pixels-plus), though you can vary things slightly. Anywhere beyond the 1,800-pixel range, you risk losing some real estate. Check out this guide on optimal Pinterest pin sizes.
Text in your pins – Ensure the text within your pin is readable and clear. Tyr to optimize the balance between text and imagery and ensure everything looks clean and easy to understand. Here are some of the best fonts for Pinterest you can find on Canva.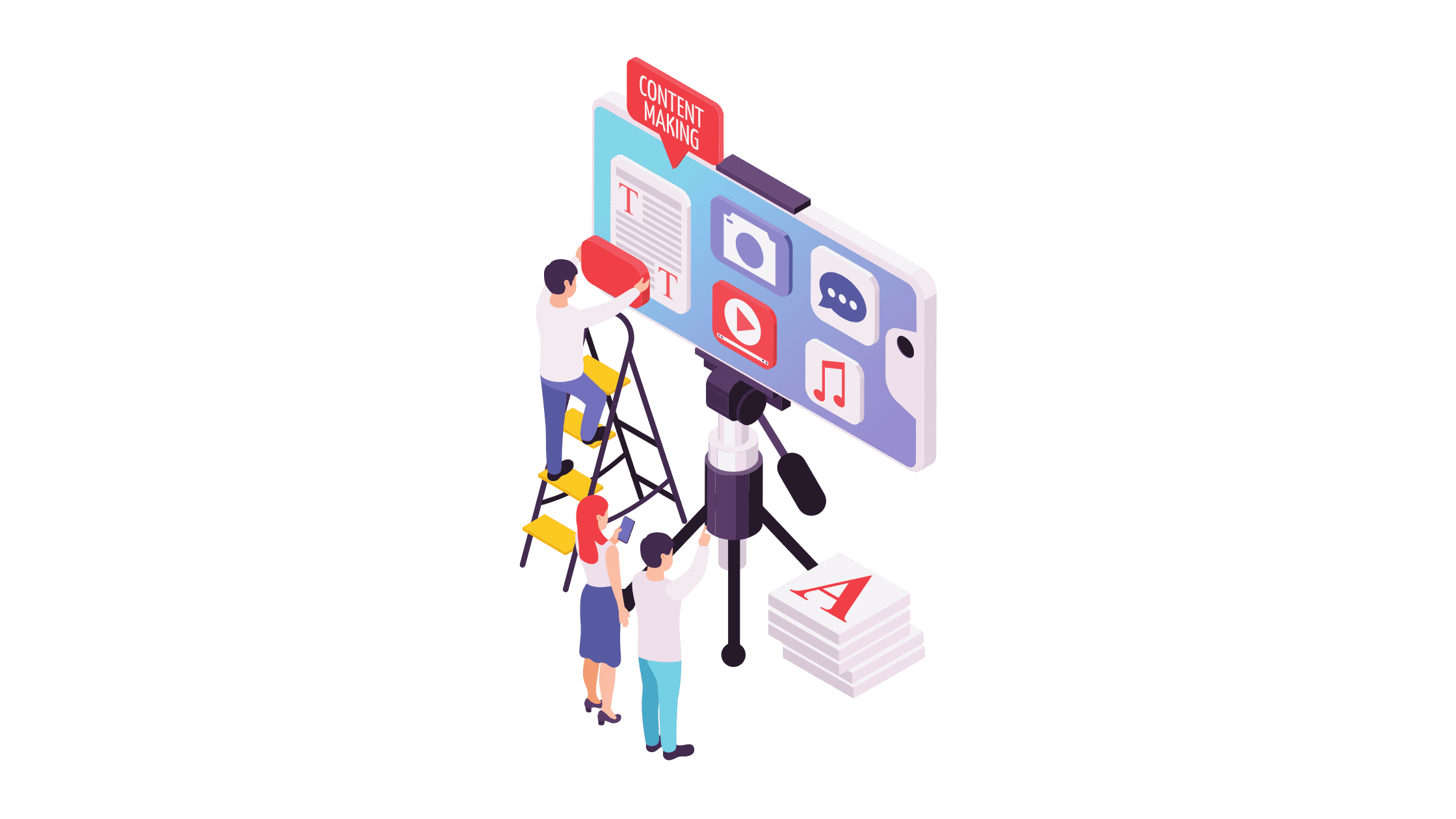 Rich pins are Pinterest's optimized organic pins allowing business profile users to integrate their blog's data. They contain additional information, and any changes to your blog will automatically update and reflect on Pinterest. You'll need to provide metadata from your blog in order for them to work when blogging with Pinterest. 
There are 4 rich pin types:
App pins – include information and data relating to an app, like release date, version, number of downloads, and size. 
Product pins – contain details regarding a product for sale, including price and rating. 
Recipe pins – list serving sizes, cooking times, and ingredients.
But it's the article pins bloggers are after:
Article pins – are pins that automatically update the title, headline, and description of a blog. Anything from the post author's name to reading time, word count, and publication sites can be included in these pins. 
6. Make Your Blog Posts "Pinable"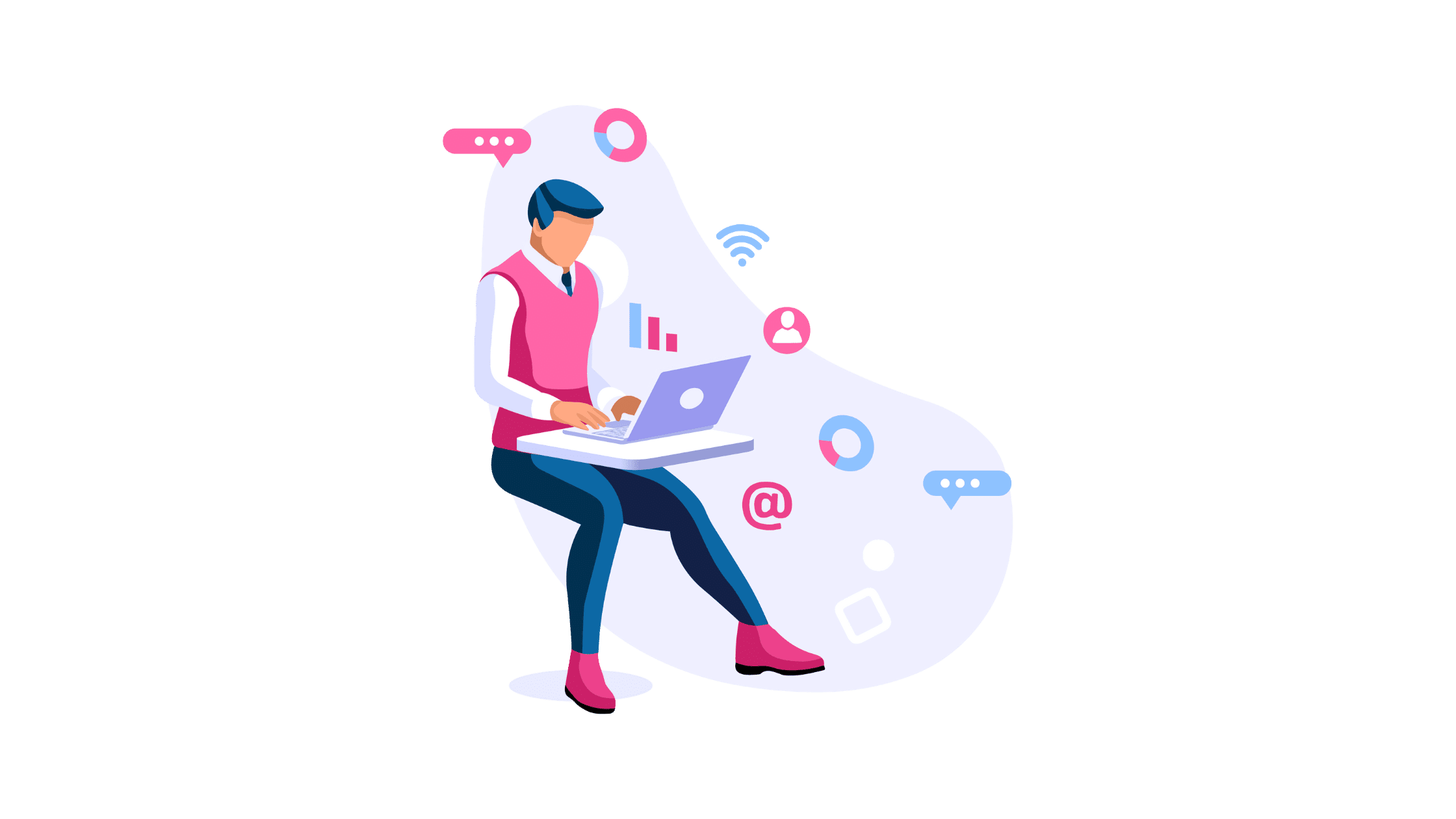 To optimize your Pinterest traffic, add a Pinterest sharing button to your blog posts. This way, readers who want to share your post to their Pinterest boards can do so by hitting the 'pin' button at the end of the post. Perfect for getting people to share content for you. 
Final Thoughts on Pinterest as a Blogging Tool

Think of the content posted to Pinterest as currency, allowing you to trade in inspiration and ideas instead of pageviews and impressions. The platform is used as a search engine, not for the content itself, but for creative approaches, thoughts, and innovations. Blogging with Pinterest is different.
Pinterest for bloggers can be used as an early traffic driver to a blog before it starts ranking on Google. Boards are great for collaborating and fostering your brand image. Pins can link directly to a blog and – for those selling goods online – can also link to their online stores. 
Pinterest is fast becoming a blogging tool, resource, and social channel that most other platforms are struggling to get right or don't offer to content creators. So get pinning and watch your traffic improve with each new blog. Welcome to a new world where Pinterest and blogging combine to make content better than ever.