Faceless TikTok Ideas: How to Make Money on TikTok Without Showing Your Face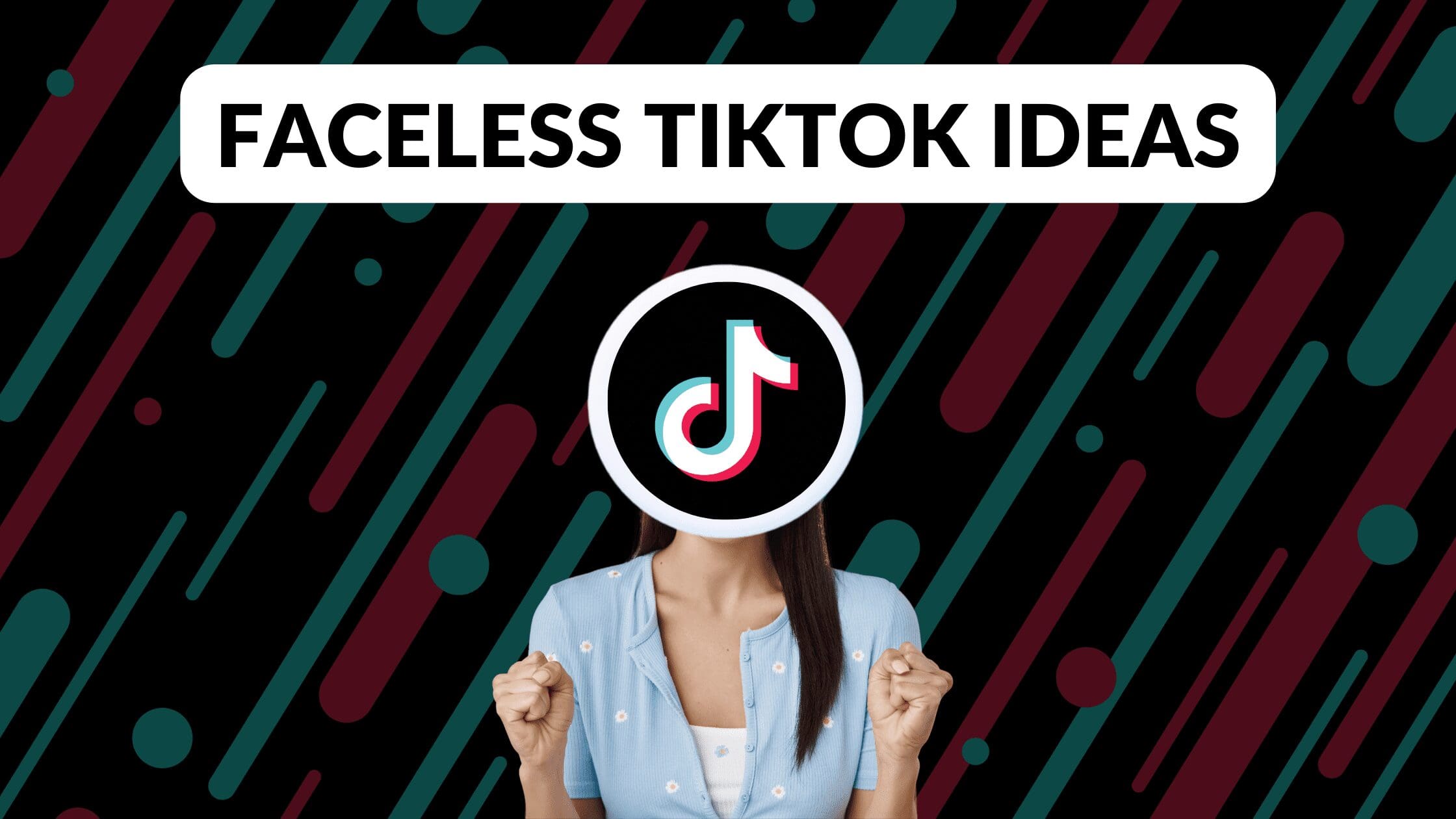 Disclosure: Some of the links below are affiliate links, meaning that at no additional cost to you, I will receive a commission if you click through and make a purchase. Read our full affiliate disclosure here.
TikTok is a booming social media platform. With over 1 billion active monthly users, TikTokkors worldwide generate amazing revenues for posting original short-form video content to the platform. Users can show off unique talents, educate, inform, and entertain followers in short, fun clips that pack a punch, are easy to consume, and reaches people differently than how other networks deliver content. But some of us aren't comfortable or confident enough to show our faces on TikTok. Whether to protect our privacy, prevent brand confusion, or avoid having to deal with the problems and issues that come with putting ourselves out there for all the world to see, there are many reasons for keeping things anonymous.
Faceless TikTok content can be just as profitable and successful as the clips on the app featuring the poster's face. From 'hands-only' videos to animated clips, enhanced graphics, or stock content in place of our faces, there are many Faceless TikTok ideas to choose from. 
We discuss the best video faceless TikTok channel ideas with some examples to get those creative processes going. This article looks at how these ideas can be turned into lucrative revenue options on the platform and what you'll need (in place of that dazzling smile) to make them work. 
Why Creators are Choosing TikTok

TikTok is one of the few digital platforms challenging social media titans like Facebook, Instagram, and YouTube. Ever since the China-owned short-form video-sharing app entered the fray, people have been flocking to the network in their droves. The reason? TikTok employs an algorithm that works differently from how the other big social media sites choose to promote high-level influencers and content creators.
It's all about 'interest' (not popularity)
You see, with TikTok, it doesn't matter how many followers you have or what your previous content looks like – anyone can go viral. TikTok's algorithm is based on something called an "interest graph." Where platforms like Facebook and Instagram feed you content based on whom you're following and your historical likes, TikTok works by recognizing your interests.
An algorithm that values your choices
Basically, the platform sees the content you interact and connect with most. It then cross-references your likes and dislikes with other groups of users who share similar behavior patterns. TikTok can then associate your interests with others and feed you content you're most likely to be interested in interacting with rather than the content which already boasts the most likes or belongs to someone you're already following.
Now, you may be wondering why creators are turning to TikTok instead of YouTube or Instagram, producing some of the best video content for TikTok without showing your face found anywhere. Aside from many people shifting to TikTok because they've already gotten all they can out of YouTube, TikTok provides a less-congested community that appeals to a younger demographic while reaching a more diverse market.
This makes TikTok perfect for creators looking to diversify their audiences on a growing platform that isn't as 'influencer-centric' as some of the other options. Plus, TikTok shares revenues from their Creator Fund, while YouTubers earn directly on their channel, meaning you're likely to earn sooner. 
Reasons you don't want to show your face on TikTok
There are many reasons to go 'faceless' on TikTok. Many YouTubers also prefer not to show their faces while still driving great revenue to their channels. (This article provides some great faceless YouTube channel ideas).
The same goes for TikTok. Here are some of the top reasons why you may choose not to show your face on TikTok. 
To ensure privacy
Who doesn't want privacy? Showing your face on any social media platform means that your friends, family, co-workers, and the public at large can immediately see who you are (especially if you go viral). Keeping your identity anonymous with a faceless TikTok channel will protect you from unwanted judgment and attention and can even help your content to succeed. 
Because you're shy
Many people are shy by nature – and that's OK. While some people are the life and soul of any social situation and can talk into a camera with ease, some of us tend to freeze up once we're in front of the lens. Whether you're struggling with self-confidence or just aren't interested in having your face on-screen, faceless TikTok content allows the focus to remain on your content and not you.  
You don't want it to affect your job
This is a common reason for creating faceless TikTok content. Some companies and businesses have strict 'no side hustle' policies, you may struggle to juggle your TikTok channel with your job, or management may judge an employee if they're seen on social media. This can sometimes influence a promotion opportunity, affect a client relationship or lead to teasing or harassment in the workplace. 
To avoid online toxicity
Unfortunately, social media can sometimes be a toxic environment. Despite efforts to stop online harassment, racism, sexism, and abuse are still common problems experienced by creators. While not showing your face on TikTok won't completely protect you against social media toxicity, it will certainly reduce the likelihood of it happening. Create the best video content for TikTok without showing your face without worrying about being abused.
Because your brand comes first
Some content creators choose to put their brand image front and center of their content efforts. Whether they own more than one brand or don't want people to get confused with a brand image, keeping their focus on the brand by opening a faceless TikTok channel means creators can keep things simple and clean. 
Challenges of Faceless TikTok

While going faceless on TikTok carries many benefits, doing so can lead to a few risks and challenges. This doesn't mean you'll have a tougher time building a community and getting through to your followers. It just means that you'll have to cover a few more bases than creators who show their faces have to. 
More editing
It is easier to record yourself on camera than generate new content on TikTok. In place of your face, you'll need to find other visuals for your content. This means more editing, more user licenses, and more time and effort. 
Increased need for security & copyright issues
It is far more likely that someone will steal a clip containing animations, stock footage, or faceless content than a video of your face. This means that you'll need to make more disclosures, boost your security, protect your TikTok videos, and keep an eye out for anyone duplicating or stealing your content. 
Building a following can be harder
Building trust and authority happens quicker if people can see your face. Faceless TikTok content may mean you'll need to do a little more to get people to follow you, but it can most certainly be done.
There are countless TikTok topic ideas, video types, niches, angles, themes, and approaches content creators can take in creating content for TikTok. The same goes for faceless TikTok ideas.
We've picked 10 of the most successful faceless TikTok content ideas we think will allow you to succeed on the platform without ever having to show your face.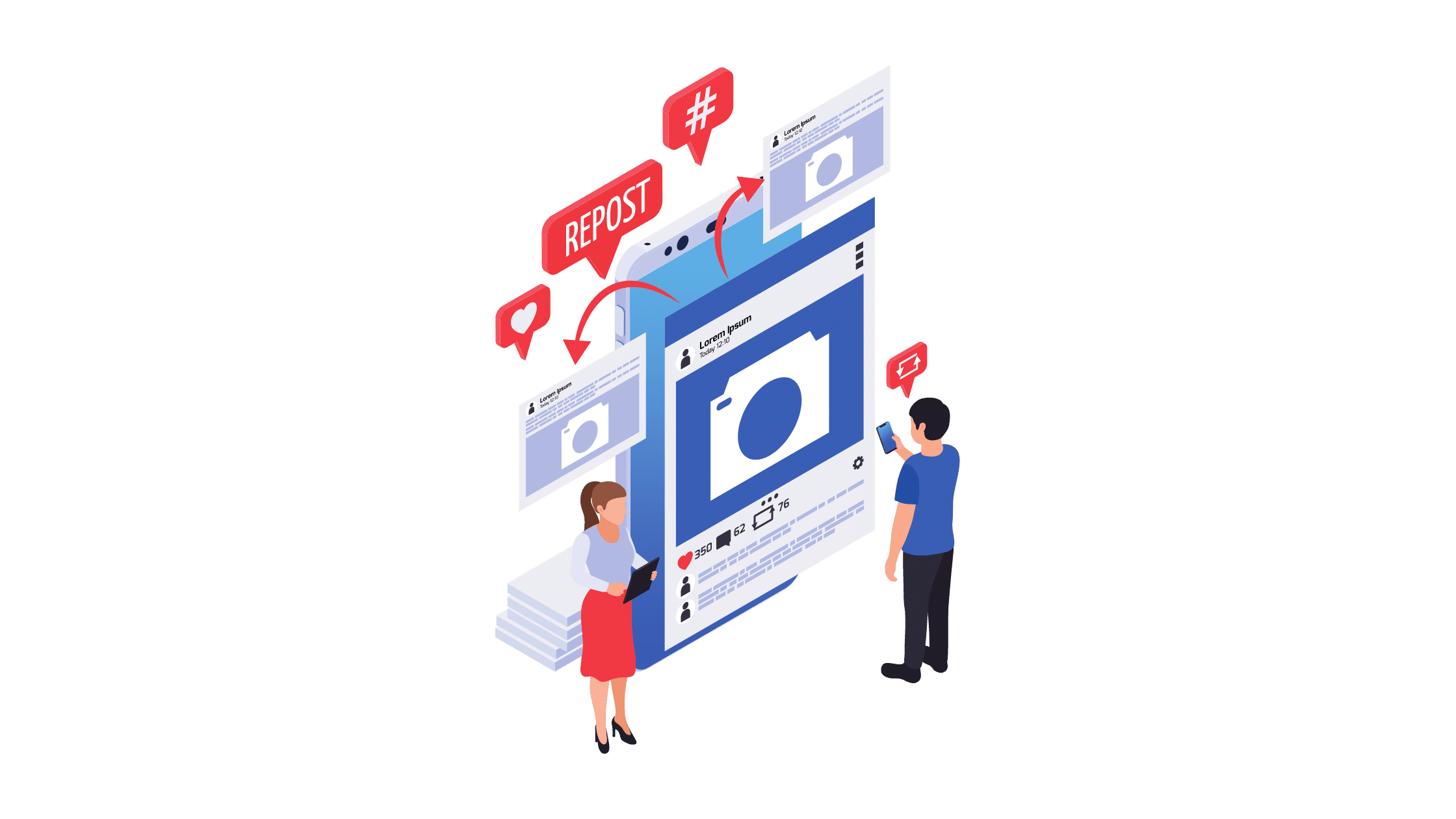 Using other peoples' faces instead of your own
We kick things off with an obvious faceless TikTok channel idea – using someone else's face instead. That's right. If you're not keen to show your own face, you can always ask people who are. 
You can hire an actor to appear in your faceless TikTok content instead or use licensed stock footage of someone else. Reach out to friends, family, and even co-workers and ask them if they'd be OK with appearing in your TikTok – you'd be surprised how many people are. 
Tools & Resources: Nothing special – just your phone and the TikTok app. You can do the talking while everyone else shows their face in your place. 
Examples: 'A Day in the Life of…' featuring your family or other professionals; A standard-issue lifestyle feed of life from your perspective; Any video content with a professional actor in your place.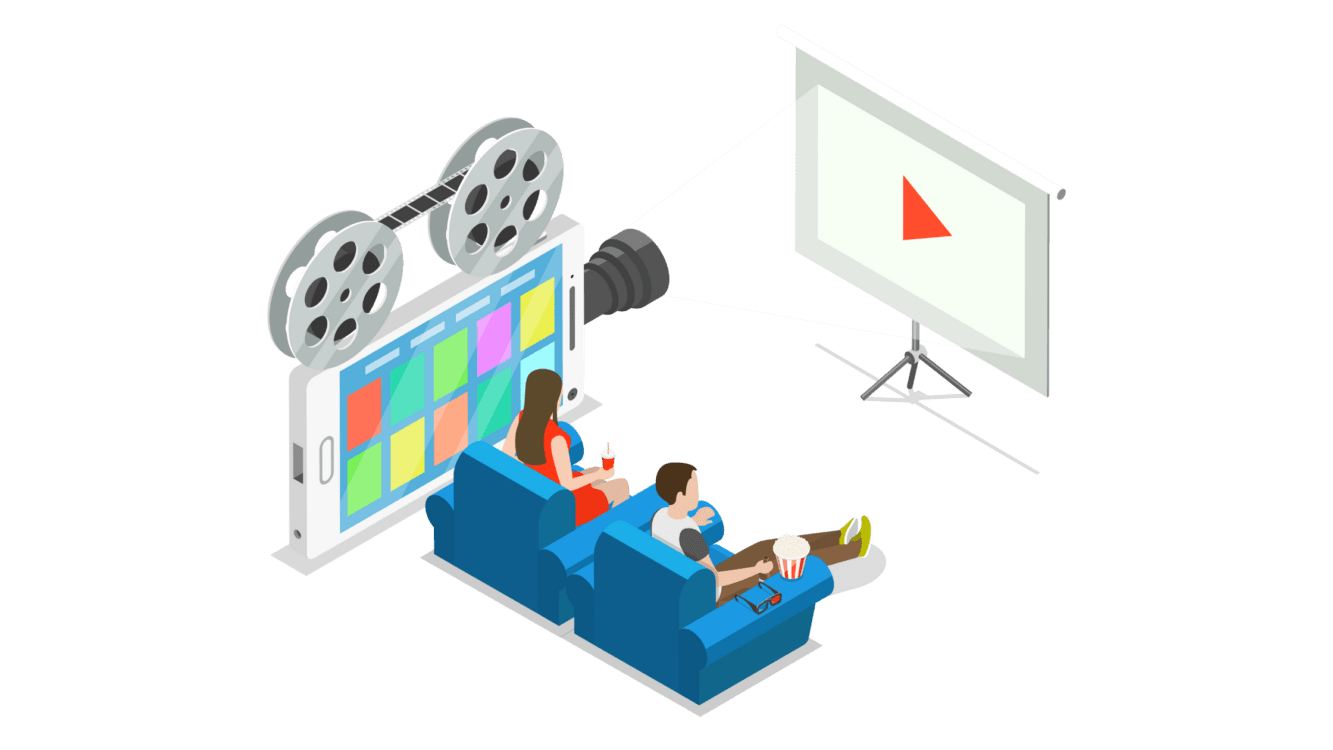 Using text and images in place of your face
Some TikTok channels don't need to belong to a particular category or niche to succeed. Many users on the platform are there purely for entertainment reasons. Attractive graphics, animations, and illustrations make for excellent replacements for your face.
You don't need to be an expert graphic designer or artist, either. TikTok itself offers some great features and filters that make enhancing even the most basic animations easy while adding text to videos for your faceless TikTok channel is simple.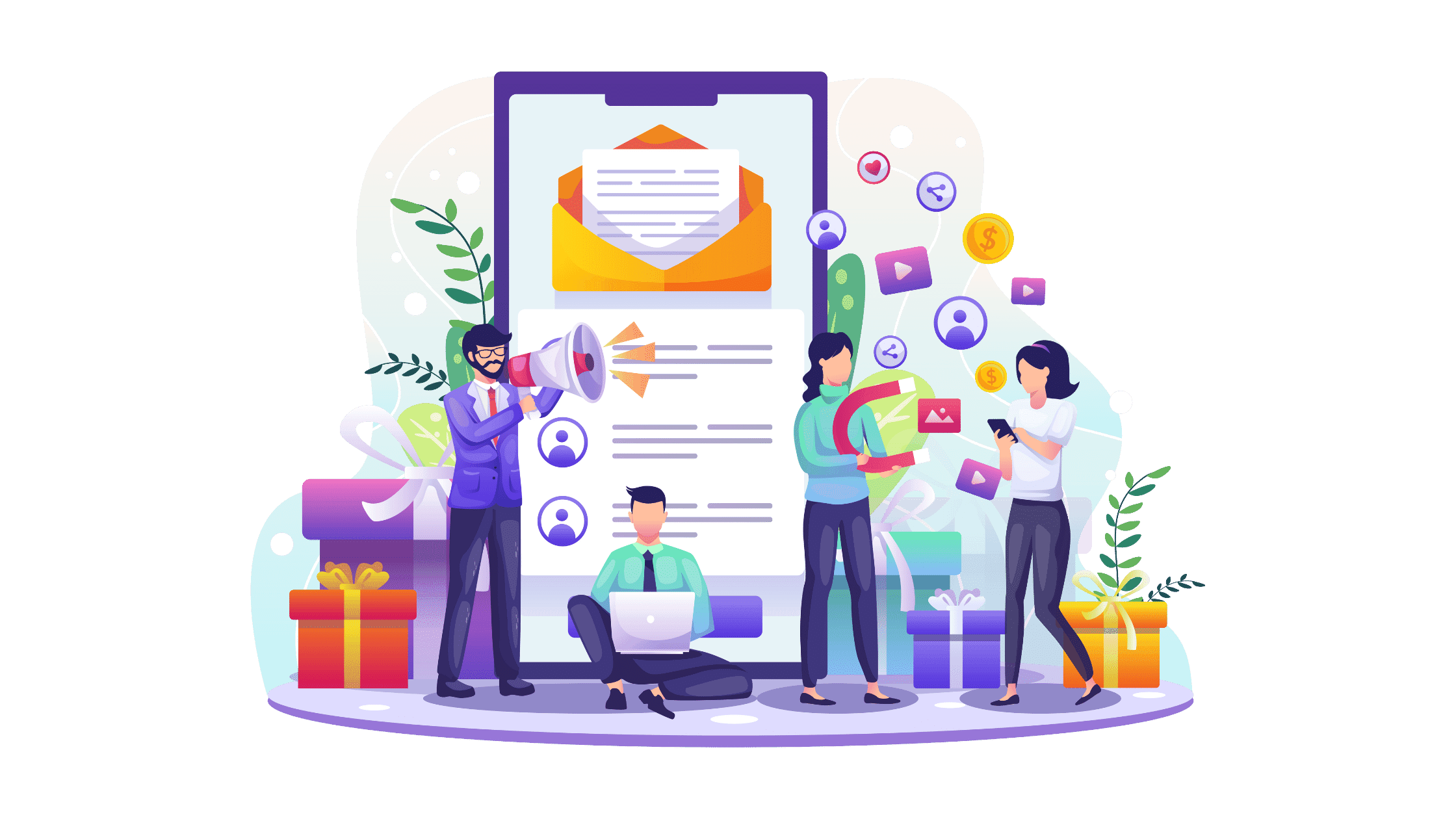 Using stock footage of destinations and places around the world
Travel content isn't exclusive to Instagram. The travel niche is one of the biggest and most profitable, especially for bloggers and a content creator favorite. Sharing photos and videos of your own travels or licensed stock footage of the destination you're talking about is an audience magnet and a popular choice among faceless TikTok ideas. 
Try to identify beautiful or unique locations to explore and be as creative as possible in how you can make your content as interesting as possible. Remember, this is a highly competitive niche, and TikTok is all about interest, so find your angle and run with it. 
Tools & Resources: Shutterstock (stock photos – or these free stock photo sites), Vimeo (video content), and various online travel websites for research. 
Examples: Country, region, or city features; Hidden or remote travel locations; Iconic destinations featuring panoramic skyline shots or vistas.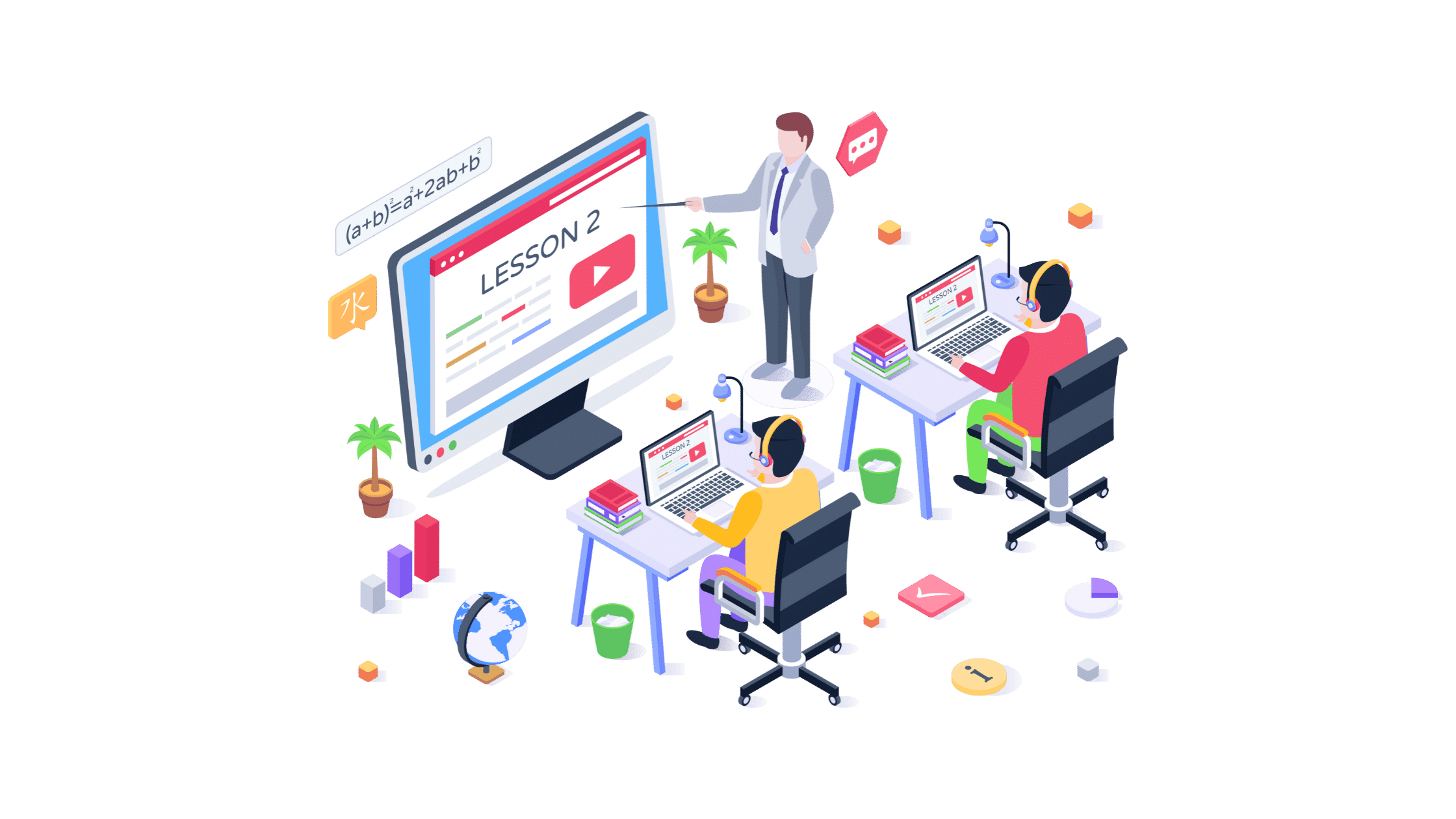 Using screenshots, streams, and feeds of tutorial materials
Online courses and tutorials are booming, and TikTok is fast becoming a popular new platform option for creators offering quickfire, summarized content. There are plenty of resources that allow you to record bullet-point summaries, flow diagrams, and charts detailing your tutorials without going into too much detail. 
Think about how you can present your tutorial as quickly as possible without overloading viewers with information. Use clear imagery and keep things clean and easy to read in your faceless TikTok content.
Tools & Resources: Slide-sharing software and screenshot tools for snippets of your content. 
Examples: Short summaries of your course offerings; Free tutorials in point format; Tips and advice on education-related content.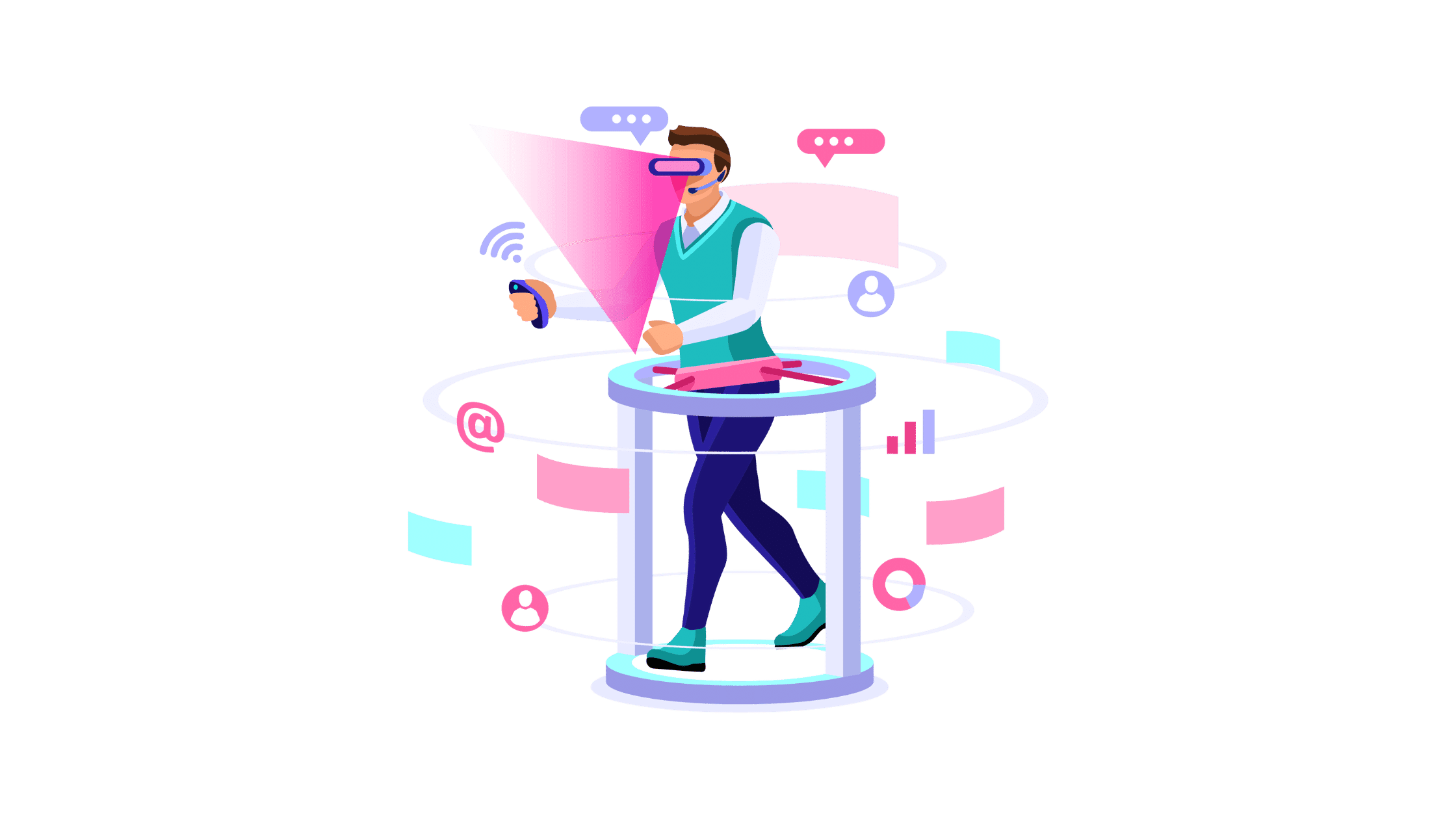 Using video of live or recorded gameplay
As the gaming industry continues to grow at impressive rates, people are tuning into gamers' TikTok channels to watch them at play. From showing snippets of gameplay to taking people on walkthroughs, viewers are only interested in the action on-screen – not your face.
If you're an avid gamer, and are keen for something that isn't Twitch, why not take pre-recorded footage of you mastering your games of choice or even do a live stream during an epic multiplayer duel? Faceless TikTok channels aimed at gaming are hugely popular and open the door to great monetization opportunities.
Tools & Resources: Your game, your skill, and rolling screenshots of your best moves, kills, and accomplished missions – here's how to do it.
Examples: Walkthrough clips; Tips, cheats, and secret in-game reveals; Reviews and compares of the best gaming hardware.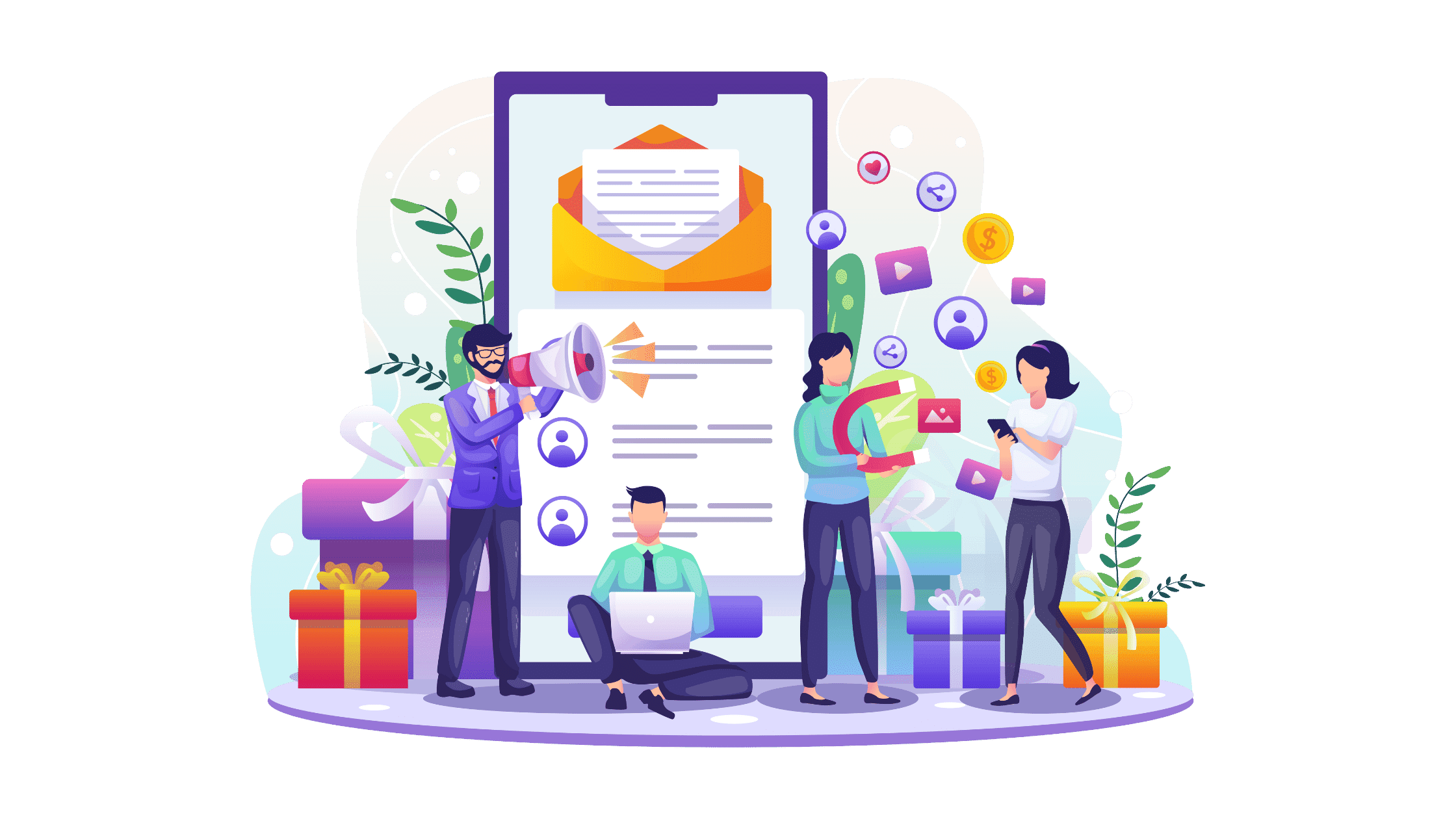 Using graphs, charts, and data streams to inform and educate
Financial well-being is top of mind for everyone (including younger audiences). If you have money-related knowledge to share with people, stock, trade, investment tips, or unique ideas on how to make money, you'll likely snag a good following in no time. 
This faceless TikTok idea is possibly the one that least requires you to show your face. The focus is mainly on the financial information you need to display to prove your know-how. You can share graphs, charts, and lists with your viewers while providing insight at the same time. 
Tools & Resources: Share live-action feeds of you trading and investing on your profiles, even screenshots of your trading pages. (Remember to block out any sensitive info beforehand, though). Google's Sheets also offers great access to charts and graphs. 
Examples: Best platforms for trading online; Periodic updates on markets and economic conditions; Reports, advice, and tips on how you've successfully made money online.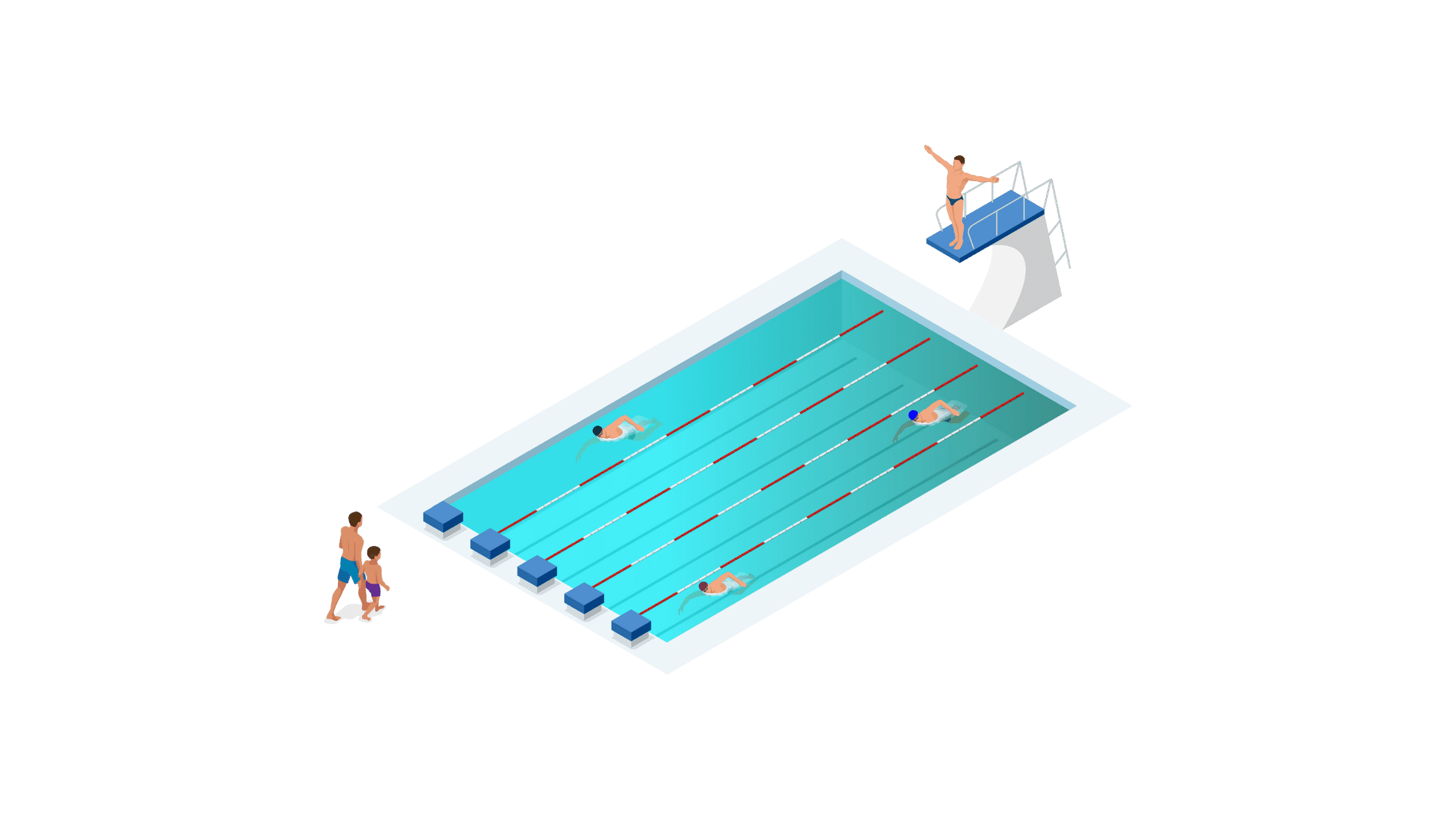 Using highlights reels, interviews, and still images of sports stars and teams
This sometimes-ignored content idea is a great opportunity to share a passion for sports while creating the best video content for TikTok without showing your face. Every market on Earth has a sector teeming with sports lovers, and TikTok is still fertile ground for sports-related content. 
You can either upload free-to-use highlights content to your feed or beat everyone else to the punch with real-time licensed updates of a match or game in action. Use a static scoreboard while providing commentary, or, if you're at the game, post snaps of the action as it unfolds. 
Tools & Resources: Licensed access to sports footage, interviews, and branded team content. You can also use YouTube or Vimeo for other stock video resources to download clips of your favorite teams and stars, edit them together and post.
Examples: Sports star or team features: Pre-season reviews and updates on player transfers; All-time greatest scores, comebacks, and championship wins.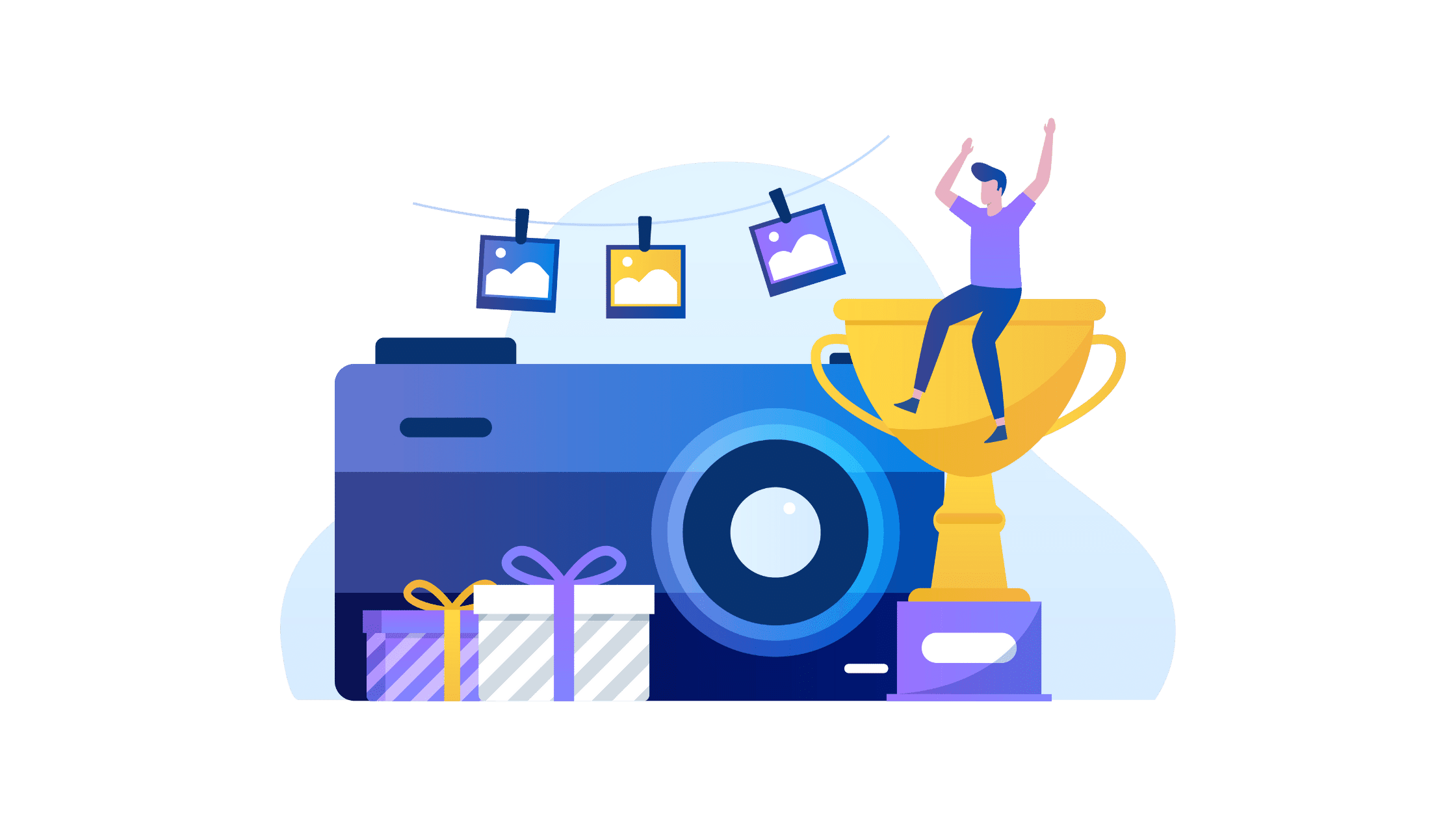 Using photographs and collages
Many people see Instagram as the only real social media destination for photography. Not true. Video-sharing platforms have proven popular among photographers looking to add a more interactive element to their portfolios, and TikTok is one of them – especially if you're looking to create faceless TikTok content. 
If you've got an extensive collection of beautiful photos and want to share them, you can do so on TikTok. Gather your shots into a collage or reel, add a catchy tune or engaging voice-over narrative, and play!
Tools & Resources: Photo-editing software like Adobe Photoshop (for your own photographs) or a license for stock photography sites like Shutterstock, Alamy, or iStockPhoto – check out these free stock photo sites. 
Examples: A demo reel of your entire photography collection; Themed photo series; Photo stories told through images.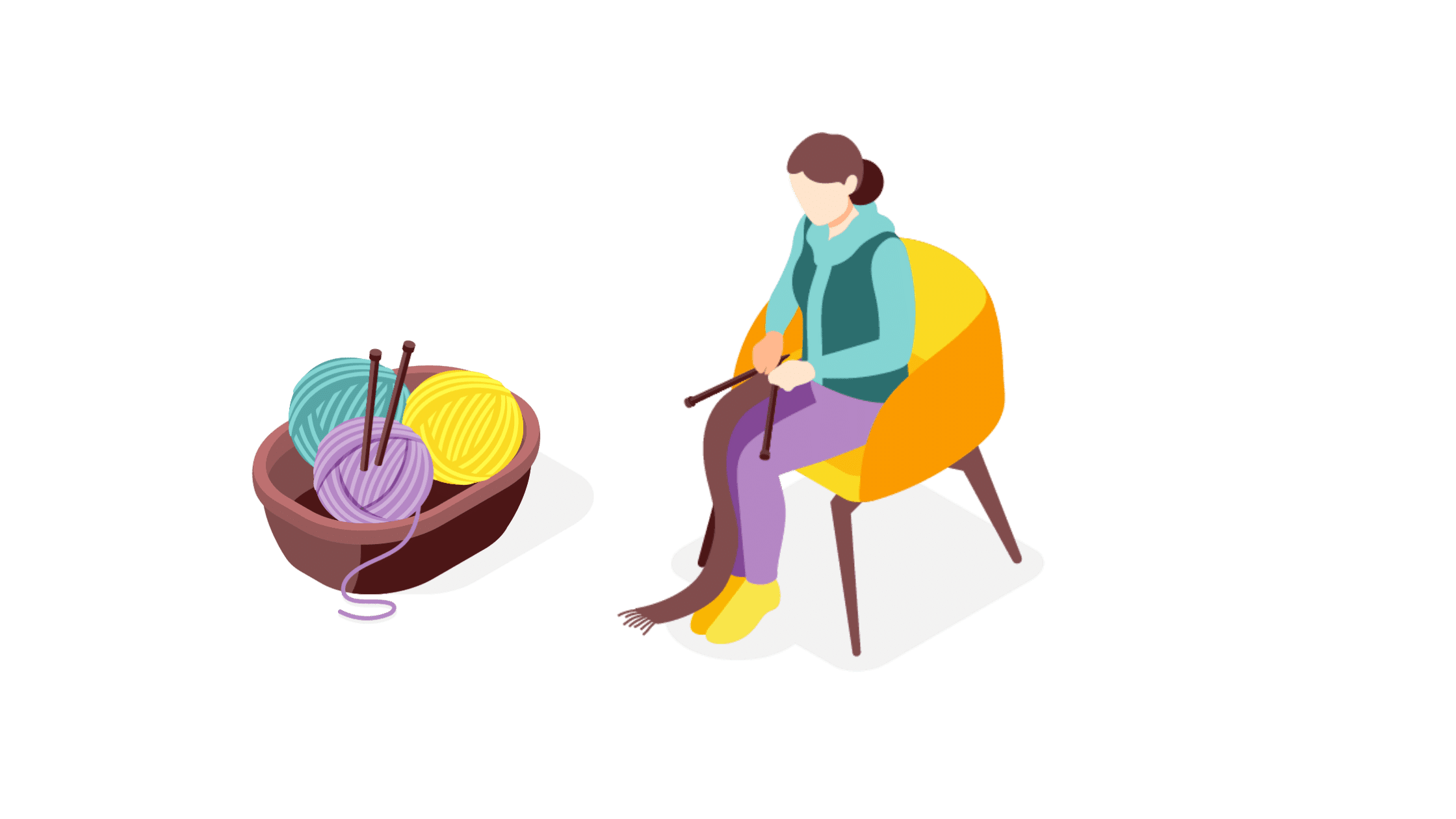 Using only your hands to demonstrate techniques and processes
DIY tips, hacks, and ideas are always a winner in the world of content. From 'how-to' step-by-step guides, design ideas, and equipment and tool reviews, the DIY TikTok market is another one just bursting with potential.
You don't need to be an experienced contractor or handyman, either for your faceless TikTok channel to succeed. Based on your own inspiration or video courses on YouTube, you can pick from a broad range of content options here to help inspire, educate, and assist people in need of some 'hands-on' insight.
Tools & Resources: Recording equipment to capture your DIY in action; Editing software; Hardware and tools with which to work
Examples: Instructional or 'How-to' content for home projects; DIY tips, hacks, and ideas; Before & After DIY projects.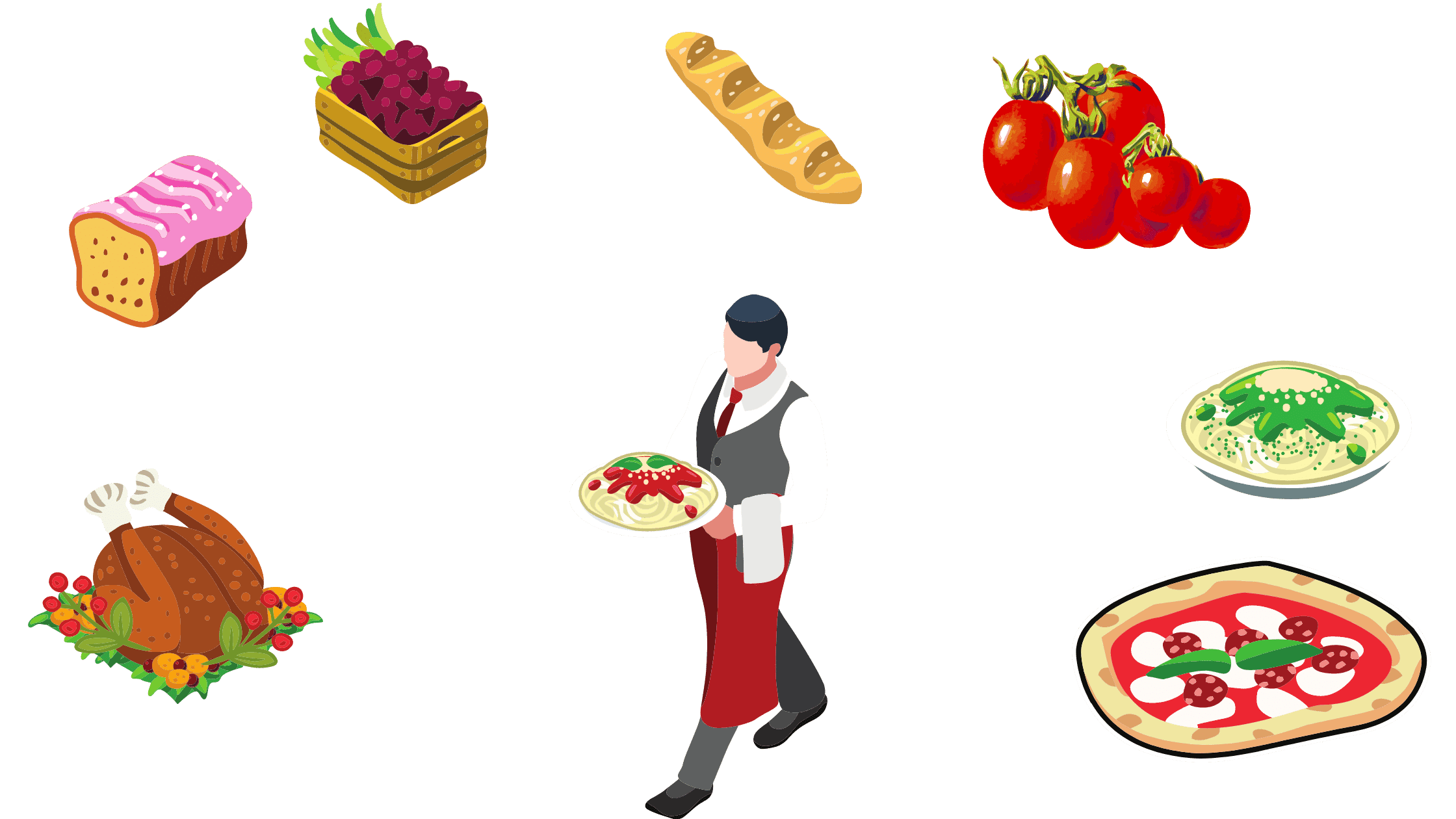 Using footage of food and kitchen tools with just your hands
Cooking and food are currently trending as one of the top niches out there. Influencers and content creators are finding innovative ways to present their cooking knowledge and restaurant reviews to a growing market of foodies on TikTok.
Showcase your talent in the kitchen, review local eateries, or focus on specific cuisines with short, punchy TikTok content that is sure to whip up an appetite among your viewers. This TikTok faceless content idea is perfect for creators with a passion for food – and affiliate opportunities.
Tools & Resources: Video editing software like Adobe gives your videos a professional edge and a kitchen to cook in.
Examples: Feature stop-motion video recipes; Film your experience at a restaurant and review; Cook up a tasting spread of a particular cuisine or style of food and discuss it.
There are many other faceless TikTok ideas other there, including covering your face digitally or hiding it with an interesting mask. Some creators even go so far as to conceal their faces behind wacky outfits. Whatever you decide on, running a faceless TikTok account is easy, just as lucrative as one which shows their creators' faces, and safe. Canva is a fantastic tool for editing videos for your faceless TikTok content before posting them to TikTok, and don't forget to make the most of the stock content available to use so you won't have to film everything. 
Get creative. The more interest your faceless TikTok channel generates, the more followers you'll gain – with or without your face. It's as simple as that.