How to Build Topical Authority as a Blogger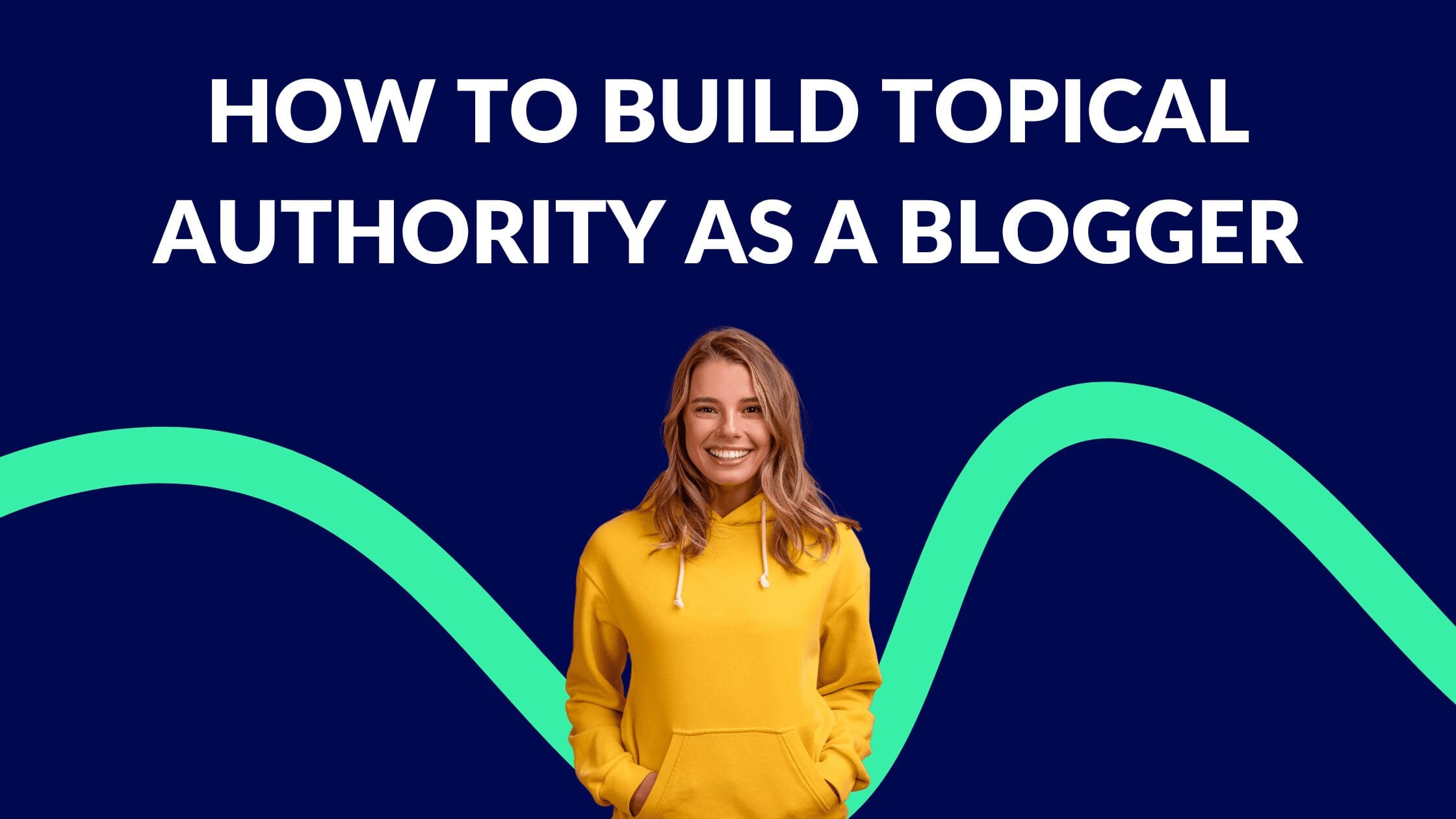 Disclosure: Some of the links below are affiliate links, meaning that at no additional cost to you, I will receive a commission if you click through and make a purchase. Read our full affiliate disclosure here.
Any blogger ranking on page 1 usually believes they're the foremost expert on their chosen topic – until somebody else, who knows a little more about the topic than they do, comes along and knocks them down the SERP rankings. And when that happens, they lose out on their top-flight ranking. Why? Topical authority. 
Topical authority isn't a metric. It can't be definitively measured or compared, and building it can be tricky. But once the internet starts to see you as a topical authority, you'll enjoy the benefits of increased traffic, better backlinks, and – most importantly – more money. 
So what is topical authority exactly? And what do we need for how to build topical authority as a blogger? In this article, we explore the ins and outs of blog topical authority. We look at what this online performance factor is all about, how it affects your blog's rankings potential, and how to increase topical authority as a blogger.
Topical Authority Definition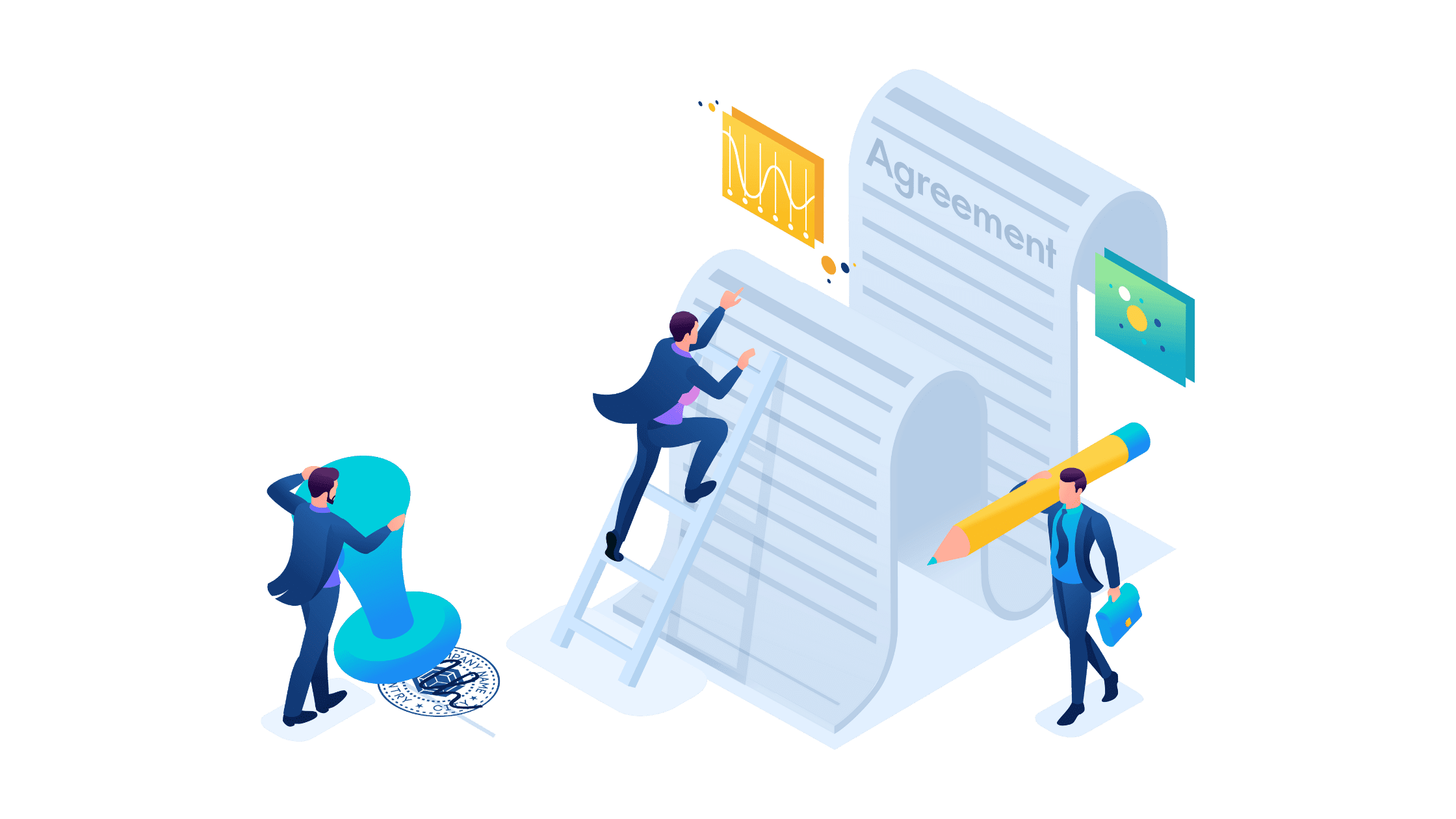 When you want to find out information on something, to whom do you go for an answer? Do you approach a stranger on the street and ask their opinion, or do you consult with someone who you know is an expert in their field?
While there is a very remote possibility that a stranger may have the response you're looking for, it is far more likely (and safer) that a confirmed expert will have the correct, most accurate, and informed answer you need.
These people are considered subject matter experts and usually have the proof to back up their claim to know what they're talking about. Doctors have medical degrees, lawyers have specialized qualifications, and engineers have advanced training and years of experience – confirmed and approved by the relevant authorities – to demonstrate their understanding and knowledge of certain topics. 
The same goes for searching online. If you're looking for answers on the internet, you'll want to access the content you can safely rely on and use to solve your problem – not information provided by someone who may be wrong.
The problem is that we can't tell the difference between a stranger and an expert. So, we rely on Google to do it for us. 
What is Topical Authority & Why Does It Matter?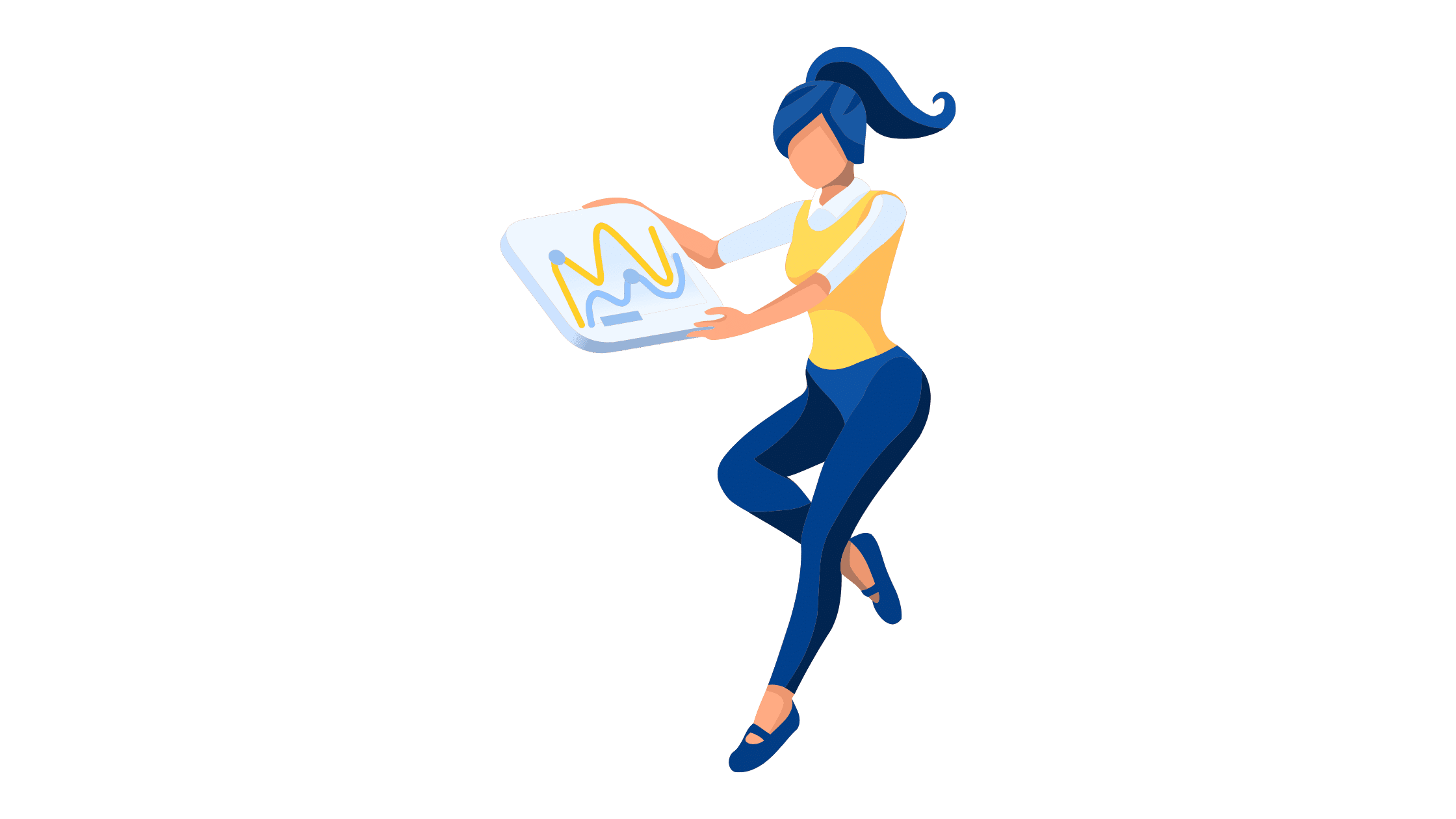 Topical authority can be defined as the level of expertise and trustworthiness that Google sees your website as having for a particular topic. When considering how much topical authority a person or information source (like a blog) has, we can consider these three factors:
Reputation – The degree to which people recognize your expertise on a topic. 
Trustworthiness – How much people can safely rely on the information you provide on the topic to help them. 
Credibility – Is your topic expertise demonstrable or backed up by proof or evidence? 
Google values good content that informs and satisfies search intent. But, with so much of it out there, determining which should rank higher than others can get very difficult. By considering these factors, the search engine can identify the blogs and websites that align with their definition of 'good content' and rank them accordingly. 
Topical Authority vs. Domain Authority
Be careful not to confuse topical authority with domain authority. They're different. One relates to your perceived level of expertise, while the other denotes how much authority a particular domain boasts over others. 
Topical Authority – Topical Authority measures how much expertise a website or blog demonstrates relating to a particular topic or subject. Topical authority is a qualitative measure of expertise, experience, or knowledge and is a relatively subjective gauge of your site's authoritativeness. 
Domain Authority – Domain Authority is a quantitative SEO rankings factor. It tells us how strong or authoritative a particular domain (including subdomains) is around its chosen topic compared to others. We can use backlink profiles, referrals, and traffic to measure domain authority and calculate a score for the entire domain. To learn more about how to increase a website's domain authority, click here. 
How Google Determines a Blog's Topical Authority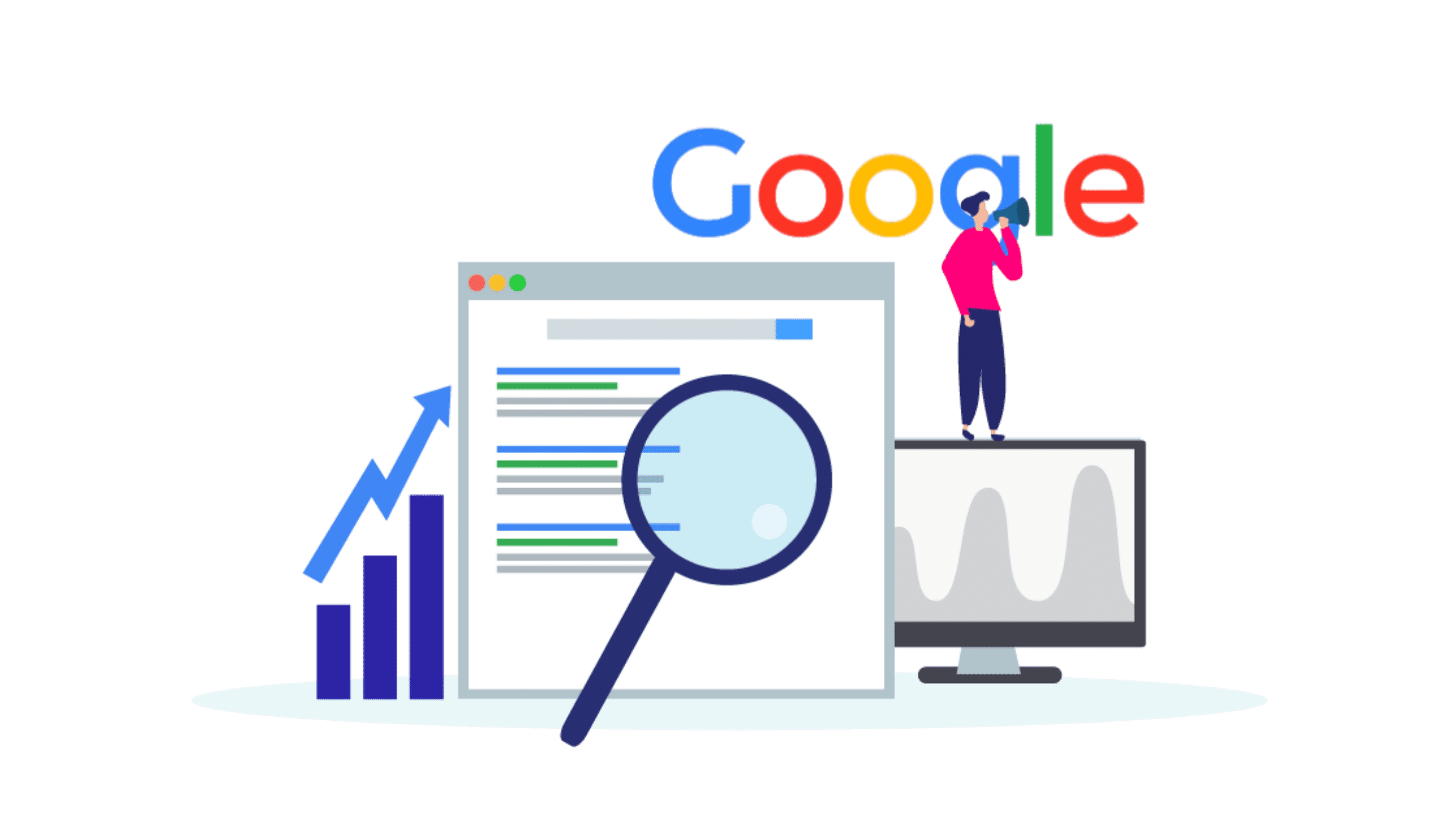 When learning how to build topical authority as a blogger, it is important to understand how Google uses it to rank results. Google uses semantic associations (called Semantic Experiences) to help understand content to rank better in its search results. Essentially, Google is teaching its systems to better understand how human beings interpret and use natural language flow in their conversations.
By inputting billions of lines of dialogue and allowing AI to learn to predict the likelihood of one statement following another as a natural response, Google is 'teaching' their algorithm how to read, interpret and anticipate language more naturally.
This translates to the search engine being able to recognize more authoritative content to link and associate those websites with a particular topic so that they can rank it according to how relevant or helpful the content is for specific topic-related keywords.
The 2013 Hummingbird update
In 2013, Google released its Hummingbird algorithm update, its biggest in over ten years. In it, the search engine significantly changed how the system ranked content in search results according to how relevant it is to a user's search query.
This fundamentally transformed search by shifting the focus away from relying almost exclusively on individual keywords to find results to considering them in a more conversational context.
But what about keywords? 
While keywords were – and still are – the primary means by which Google sorts and understands content, with Hummingbird, search intent, context, and relevancy became more important. Since 2013, Google's subsequent updates have added to the search engine's ability to boost how well it is able to identify and rank the best content for us using more than just keywords. Now we can apply context and relevance to them, making it how to build topical authority as a blogger using keywords that much easier.
YMYL, E-E-A-T & BERT
With Google paying more attention to content that impacts people's money and lives (YMYL content) and assigning important value to its principles for experience, expertise, authority, and trustworthiness (E-E-A-T), blog topical authority is more relevant than ever. 
These changes, along with the introduction of the BERT model (which helps computers to understand the natural language we use to communicate), topical authority is massively influential. This is why it matters so much to bloggers looking to improve their performance. 
Topical Authority and Blogging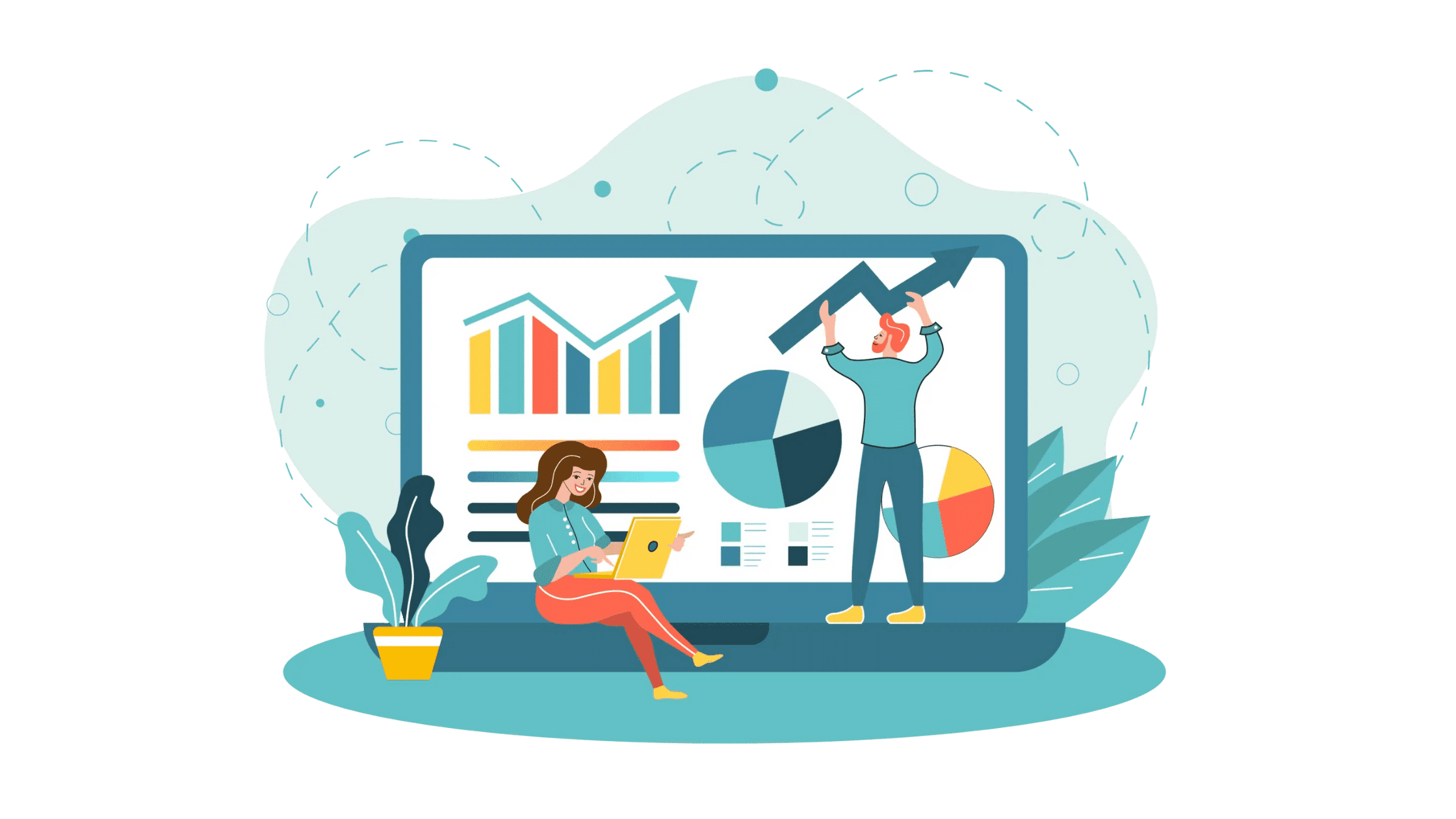 When it comes to blogging, topical authority is critically important to how Google perceives your blog's quality and usefulness. A blog with low topical authority isn't going to be much help to people looking for information on a topic and can even do damage to them.
However, a blog with strong topical authority can demonstrate an in-depth understanding and comprehensive knowledge of a topic. This includes being able to provide accurate information to people that is correct and relevant.
Topical authority & your SEO
Topical authority is an important blog SEO consideration. But like E-E-A-T principles, topical authority is not a direct rankings factor. While topical authority can't necessarily be accurately measured, over time, Google will be able to see you increase topical authority and apply these trends to your SEO score, boosting your rankings.
The search engine uses different blog SEO factors and measures to rank your content, and learning how to build topical authority as a blogger can influence many of them. 
Content volume matters, but so does context
The more content you can produce around a particular topic, the more likely it is to cover the subject in more detail. But we can't just make heaps of new content, hoping to increase topical authority. We need to be able to present it in context. 
A blogger who writes 10 posts about gardening, each explaining how to achieve the same results differently, won't do well on the topical authority front.
A blogger who creates 10 pieces of content about gardening – with six blog posts each describing a different phase of the process; two infographics (one showing equipment needed and another covering risks of gardening); one video summarizing the process; and an eBook listing top techniques and tips – however, is probably going to boost their blog topical authority.
So while churning out high-quality content consistently is important, so is the topical context in which it exists. Content must work together to cover a topic rather than simply existing for the sake of it. 
And so does how you link it
But even with a diverse, comprehensive, and accurate content stockpile, it can be difficult for search engines to link everything together. Internal site links connect content, helping Google determine how everything fits together and allowing them to establish just how well you've covered everything. 
How to Measure Topical Authority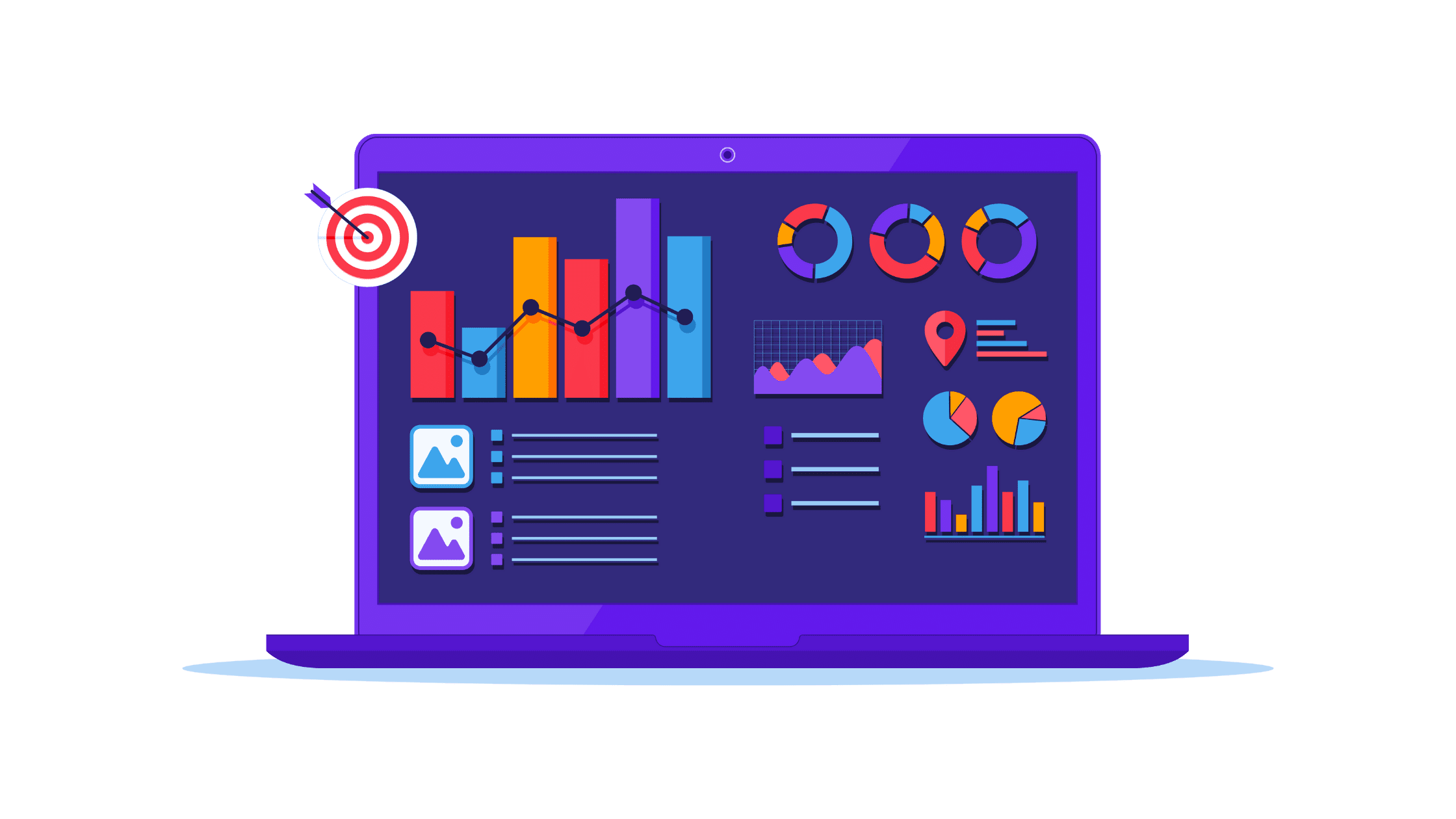 There is no fixed formula for how to measure topical authority. Since we can't see trustworthiness, score reputation, or rate credibility, how does Google rank a blog or website's topical authority? 
The search engine uses a combination of different metrics, factors, site elements, and external effects to determine how much blog topical authority a site possesses. Here are some known factors that can give us some idea of a site's topical authority.
Internal link structure – relates to how well you're able to guide people between different pieces of your content within the context of the topic under your domain.
Content scope – concerns how well and extensively you're covering the entirety of the topic, from the main subject to related subtopics and other associated content. 
Share of traffic – indicates the percentage of the total market's share of topic-related traffic your site receives. The bigger your traffic share, the higher your perceived authority. 
Backlinking profile – shows how much people respect your authority by linking their own content to yours.
Over time, as trends, behaviors, and traffic change, so too does Google's view of your topical authority. As you add new content, connect it within your blog or website, learn to drive a bigger share of traffic to your site, and earn more quality backlinks, you'll increase topical authority over time. Conversely, a drop in these areas will also negatively impact your topical authority.
How to Build Topical Authority as a Blogger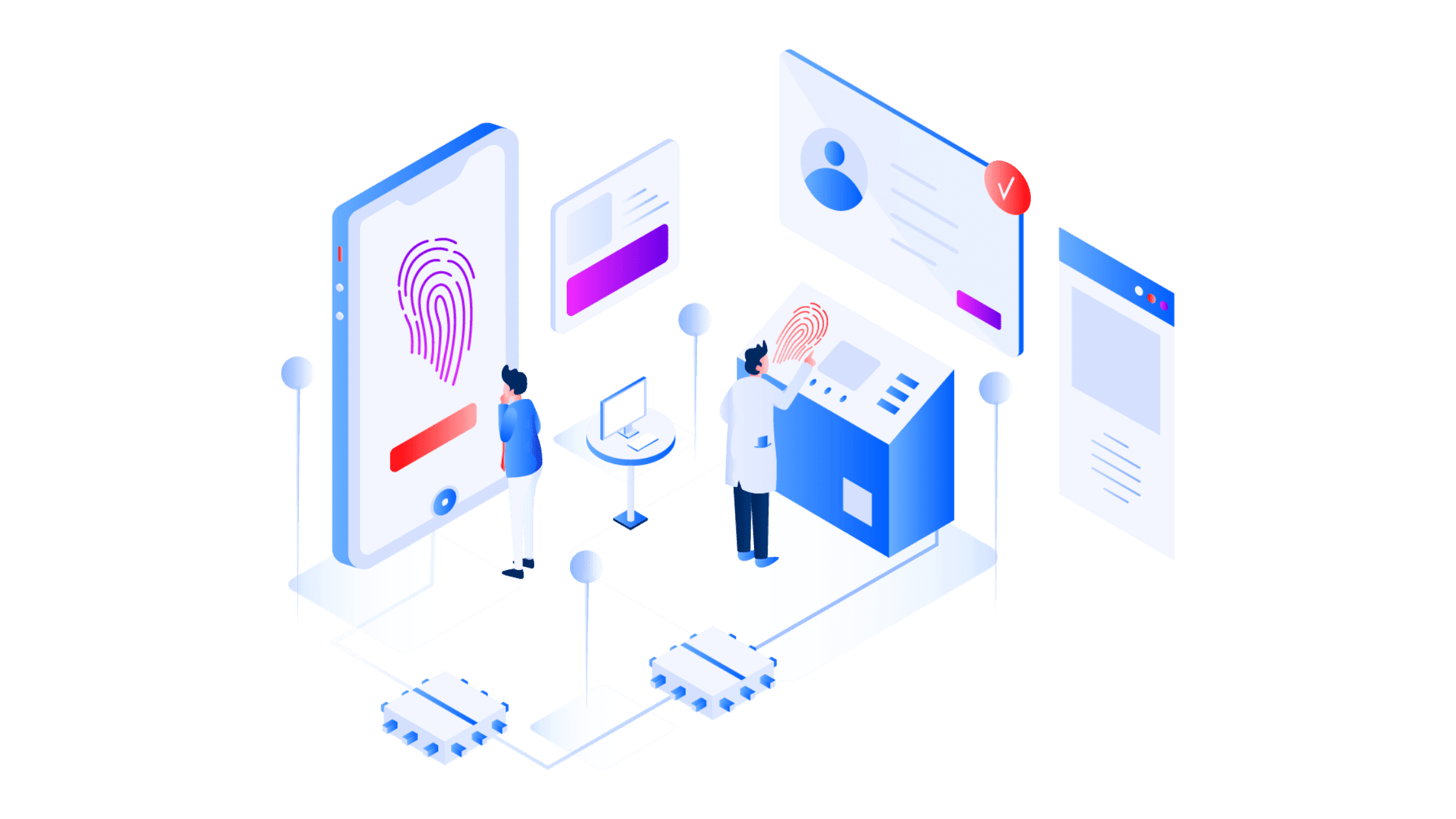 Building blog topical authority is one of the more difficult goals among bloggers looking to succeed. But once you get it right, you'll soon outperform the competition and see positive blog performance. 
Here are some of the essential steps for how to build topical authority as a blogger.
1. Review The Topic & Do Some Keyword Research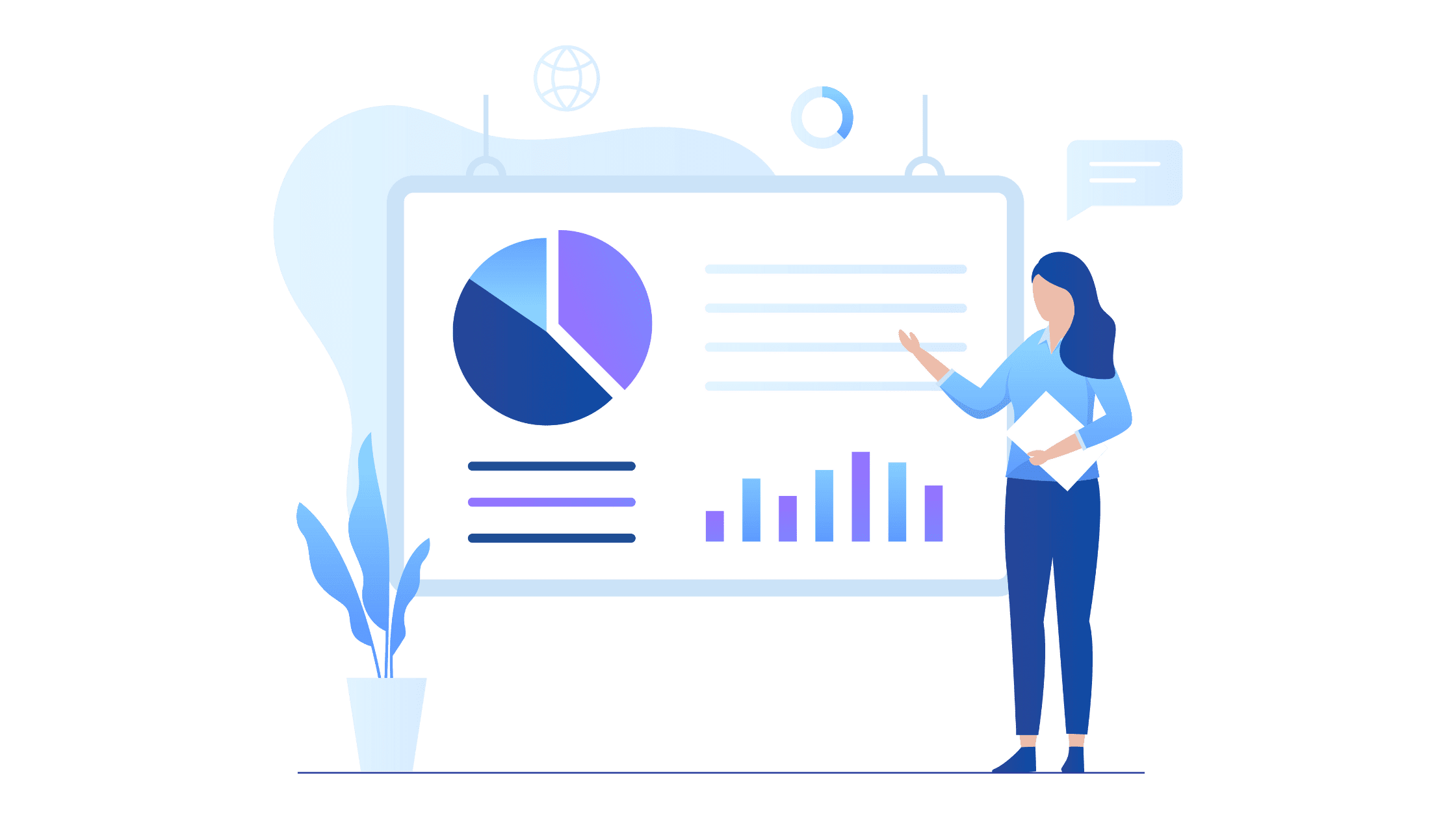 Building topical authority begins with analyzing your existing status and current performance. If you're just starting out and have little to no topical authority to speak of, you should begin by gaining a comprehensive understanding of the topic first.
Conduct keyword research – to identify the most relevant phrases, queries, and searches related to the topic you're targeting. This is an important aspect of building topical authority and will lay the foundation for your strategy. For more on doing proper keyword research, check out this guide. 
Review your niche's characteristics – to identify the most prominent search intent and needs among your audience. This allows you to determine what the most important issues related to your topic are. Here's how to validate your niche for your topic.  
Don't forget about related topics – or 'subtopics' which can be associated with the topic for which you're trying to build authority. This includes covering keywords that relate to these subtopics. 
Once you have your topic keywords, know what your niche is looking for, and have listed and analyzed all related topics, it's on to organizing your topic clusters and creating your pillars. 
2. Develop Topic Clusters & Pillar Content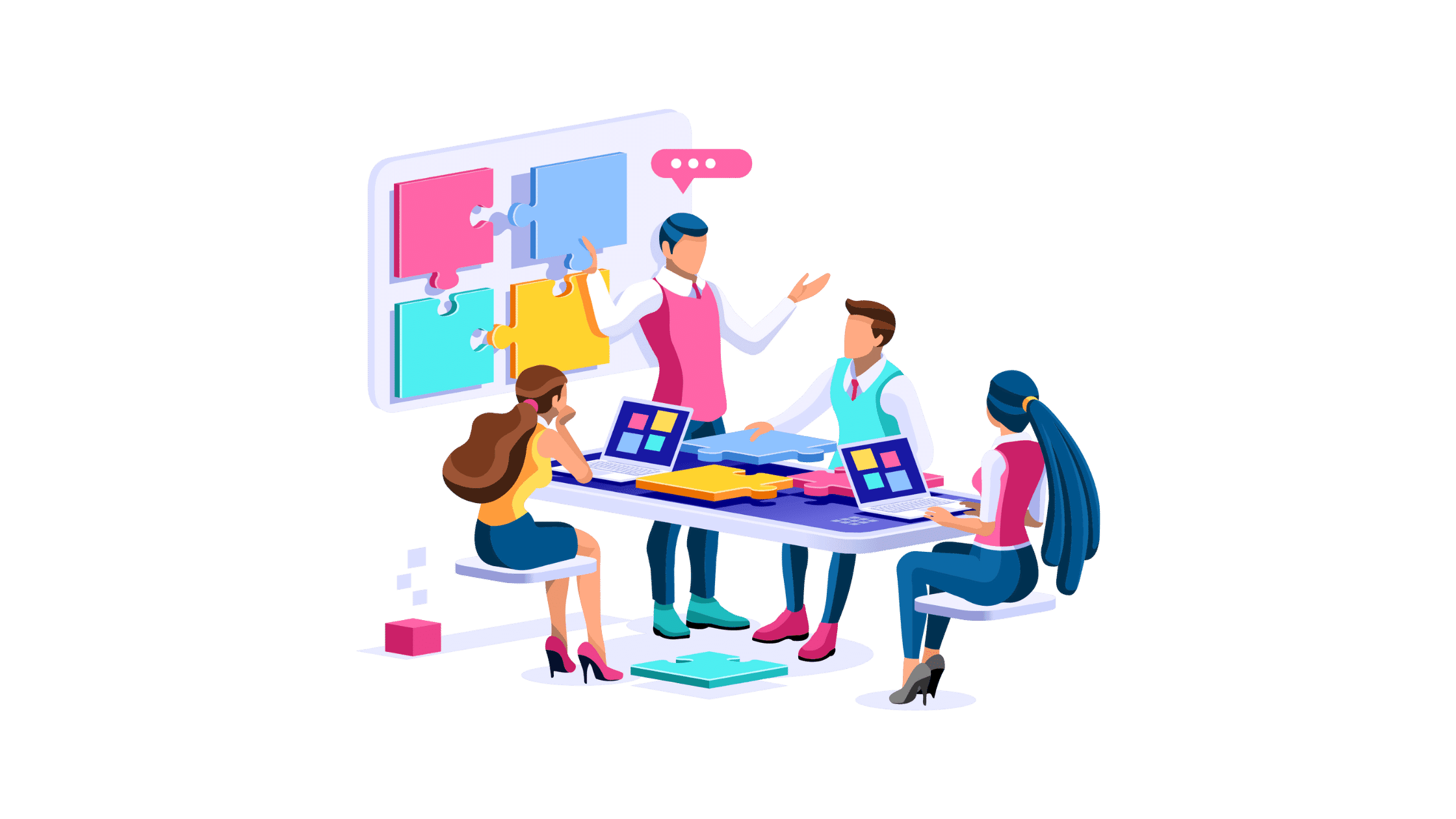 Pillars and clusters are used to organize and build your topic content into a usable structure you can develop further. This model is an effective content strategy that you can use to arrange your web content into a series of categories.
Topic clusters – are groups of pages containing content related to your topic. These pages are categorized based on the relevant topic sections so that users can find them and Google can index them more easily.
Pillar pages – are 'core articles' used as a foundation for subsequent related pieces of content. Pillar pages contain many internal links directing readers to relevant content associated with the topic. Each pillar page should be able to exist without the need for other pages to provide context. 
Each individual topic cluster should have a pillar page associated with it. These pillar pages should summarize a topic and link to relevant cluster pages dealing with topical elements, which give more information on related subtopics.
Once you have your topic clusters and pillar pages, it's time to begin adding your content. 
3. Start Creating High Quality Content for Your Topic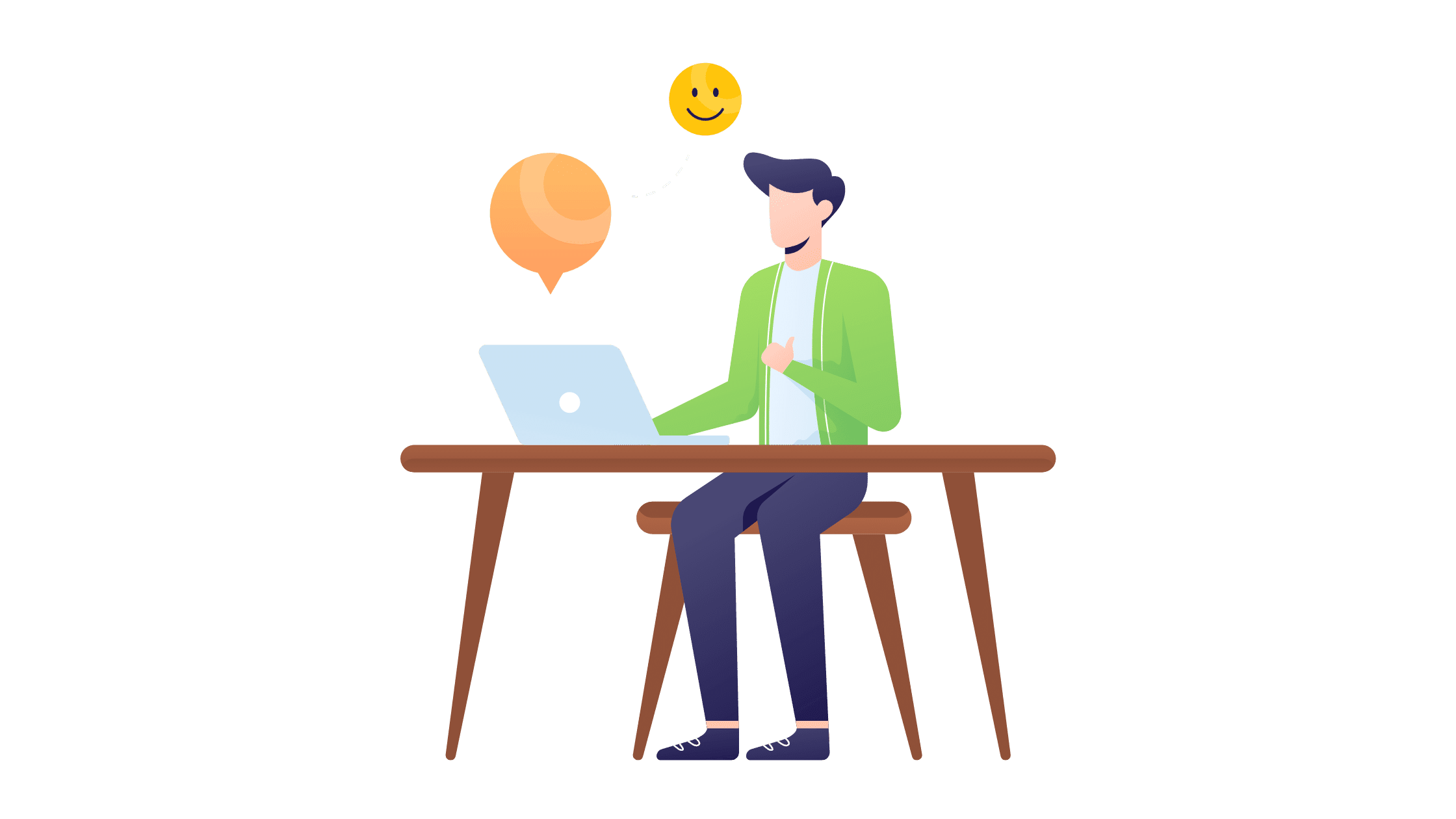 Using your topic clusters to inform your content scope and pillar pages as content anchors, start developing content around your topic. If you still have to create pillar page content, work independently of everything else, focusing on creating authoritative content that ranks well. 
Start with your pillar pages – These are essential to building strong topic authority, so take your time to produce compelling content.  
Add relevant supporting content – that adds more information and value to your topic. Consider developing a plan aligned to your blog content calendar that allows you to create a balanced amount of content for each topic cluster. 
Look out for content gaps – using your keyword research to spot any potential opportunities you (or issues) may have missed. Your topic clusters should provide a high-level view of your existing content spread, making spotting these gaps easier. 
Ensure that everything you create is of high quality and authoritative. Follow best SEO practices, adhere to E-E-A-T principles, and give your content what it needs to rank well.
4. Mastering Your Linking Efforts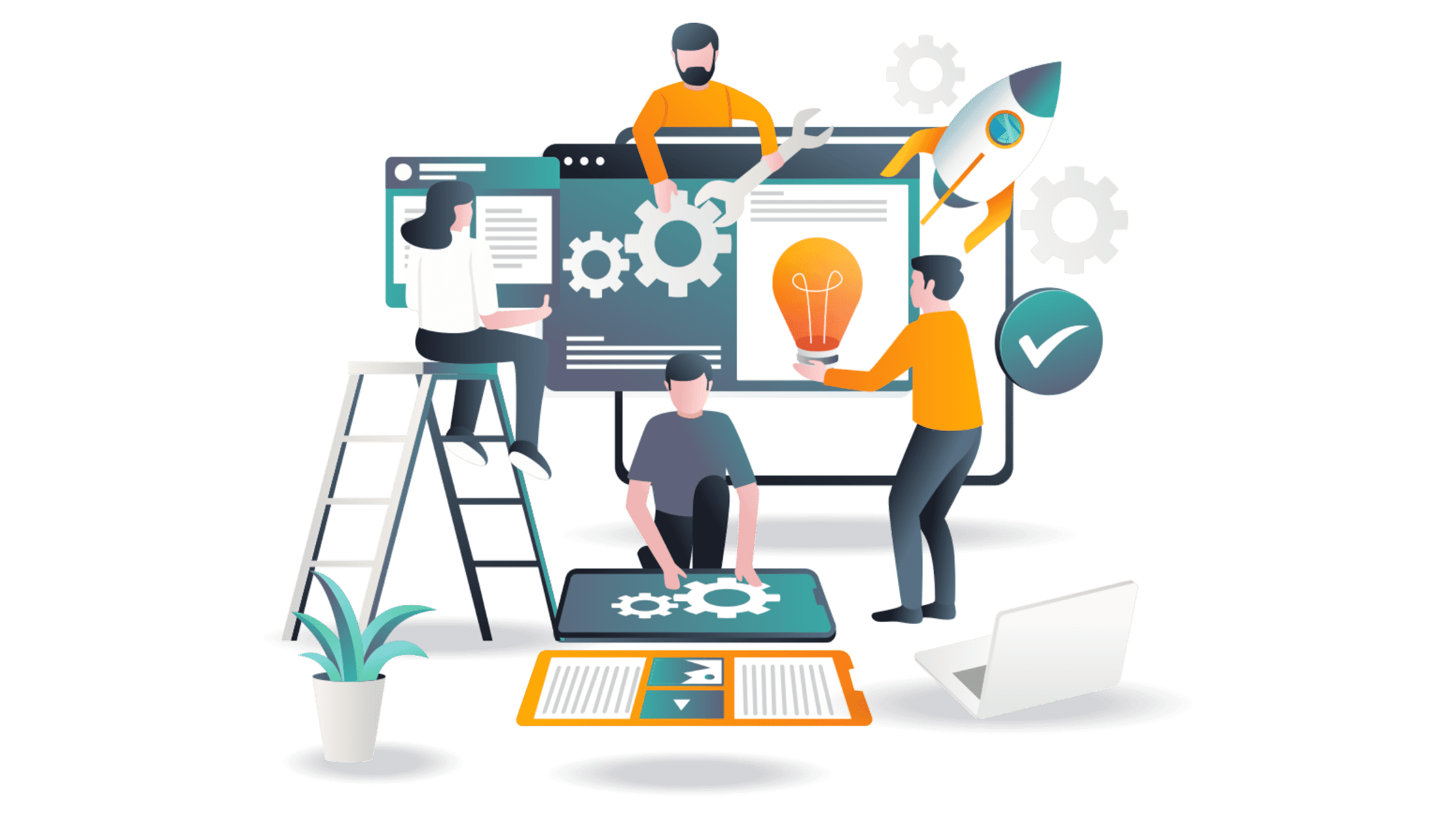 Next, focus on enriching your linking profile. Links are powerful means to increase topical authority for many different reasons. They provide a means by which people can navigate between posts related to your topic within your website while allowing Google to index better. External and backlinks are also vital to your SEO, with the latter providing a significant measure by which Google can gauge your topical authority. 
Internal links – allow people to navigate from pillar pages to other posts and articles concerning the topic. A good internal linking structure also gives Google a way to index your site and crawl your pages faster. 
External links – are important for enriching your content with additional resources for your readers. External site links afford visitors the benefit of being able to navigate to other pages covering topics which you may not have created content for. Directing them to high-quality, reputable sites tells Google you take your SEO seriously.  
Backlinks – are the links that other people include in their content to guide their readers to your website or blog. Earning quality backlinks to your domain is an important ranking factor, and the more you have, the higher your blog topical authority. To learn more about how to earn quality backlinks for your site, click here. 
Update your sitemaps to reflect any changes to your linking architecture, and don't forget to submit up-to-date sitemaps to Google's Search Console. 
5. Engage, Diversify, Share, & Cite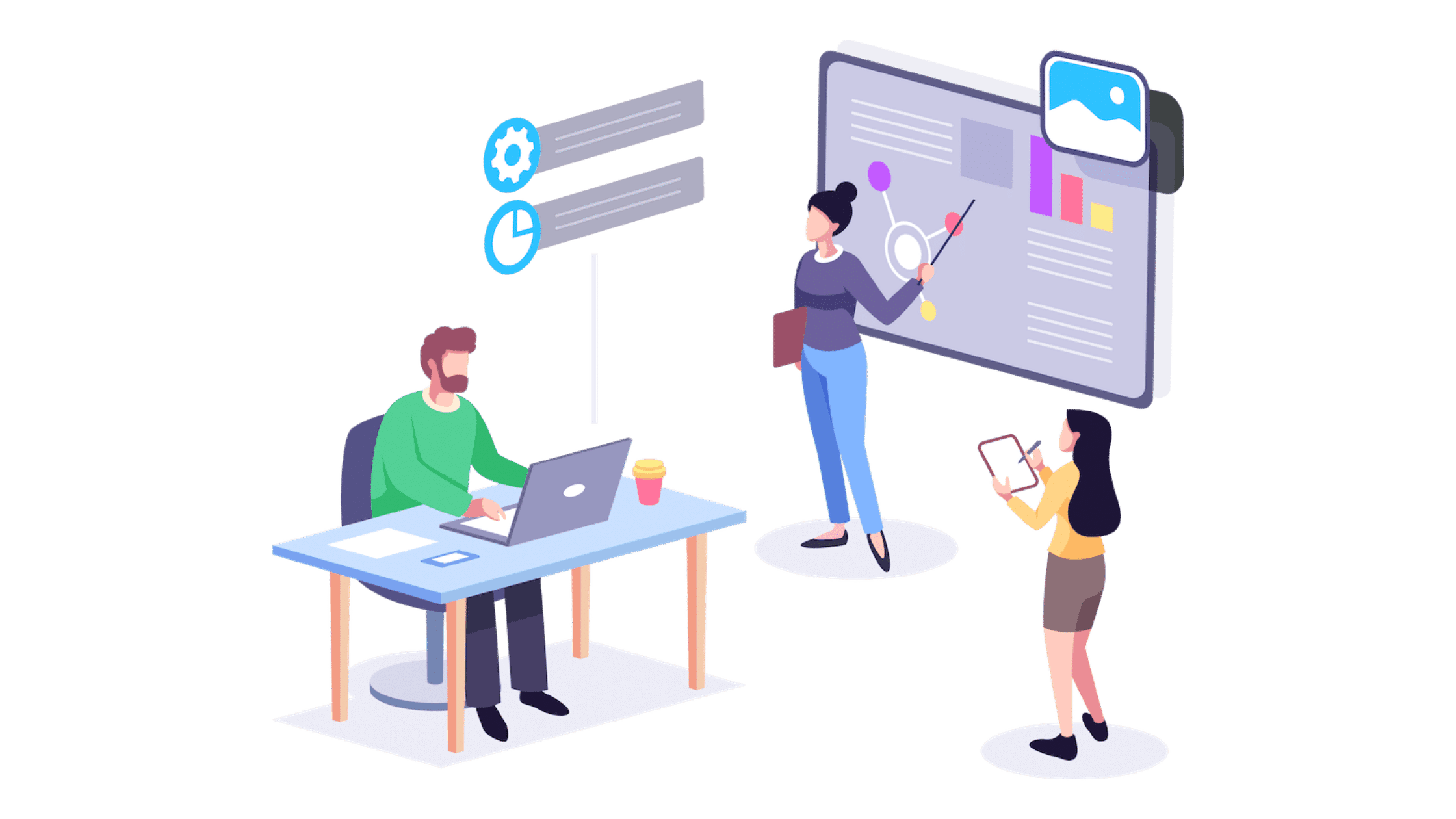 By this stage, you've got a good idea of where your blog is on the topical authority front and you should be well underway with how to build topical authority as a blogger. Armed with your topic clusters, pillar pages, and high-quality supporting content – along with an effective linking strategy – ensuring that your blog boasts a solid reputation, is trustworthy and credible is almost everything you need.
However, you can cap off your topical authority-building efforts by reinforcing some extra elements. 
Social media – Use social media to enhance your authority by growing your online presence on many of the best social media platforms. 
Diversifying your content spread – Add additional elements to give your content some variety. eBooks, infographics, videos, and other engaging media types can help you better disseminate your information. 
Citing and referencing subject matter experts – Don't be afraid to reach out to some field experts who specialize in your topic area. Many of them are happy to be referenced in your content, and you should consider quoting them directly to add that extra touch of expertise. 
Engaging with visitors – Engage with your audience and ask your visitors to provide feedback on your content. This is an effective way to measure your authority. 
Investing in topical authority is like making a sound long-term investment that takes time to mature, but once it does, you'll enjoy some rich rewards. Building blog topical authority is an ongoing process that requires constant research and attention.
Once you've acquired enough of it to rank well on SERPs, you'll see impressive benefits – from an uptick in inbound backlinks to improved organic traffic, easier ranking progress, and better engagement. Work to increase topical authority sustainably, be patient, and avoid doing or publishing anything that may damage or jeopardize the authority you've already built. 
How to build topical authority as a blogger is important and will give your blog a powerful boost. So, remember, it's all about being as credible, trustworthy, and authoritative as possible.