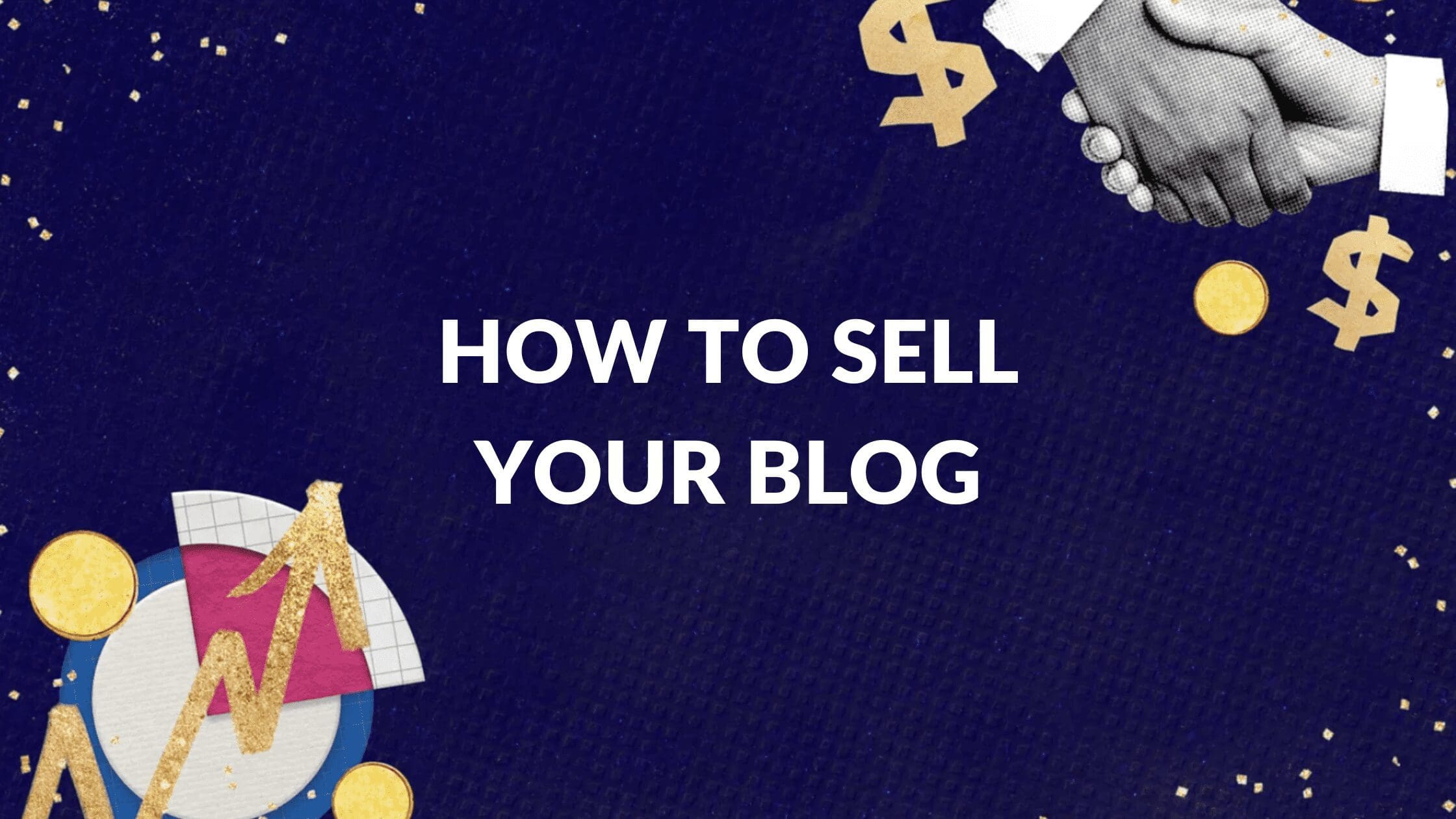 Disclosure: Some of the links below are affiliate links, meaning that at no additional cost to you, I will receive a commission if you click through and make a purchase. Read our full affiliate disclosure here.
There could be many reasons as to why you may want to sell your blog or website.
But once you've made that decision, the big question remains: how do you sell it?
Orbit Media found that roughly 75% of bloggers felt that they had a successful blog, i.e, that their blog could achieve some financial success in one way or another. 
If your blog actually is successful, then why not sell the brand you've established and profit from it?
In this article we'll look at:
Why you might want to sell your blog or website
How much you can sell it for
How to successfully sell your blog or website
Where to sell your blog or website
What else you need to know before you sell your blog or website.
Let's get into it!
Why Should You Sell Your Blog?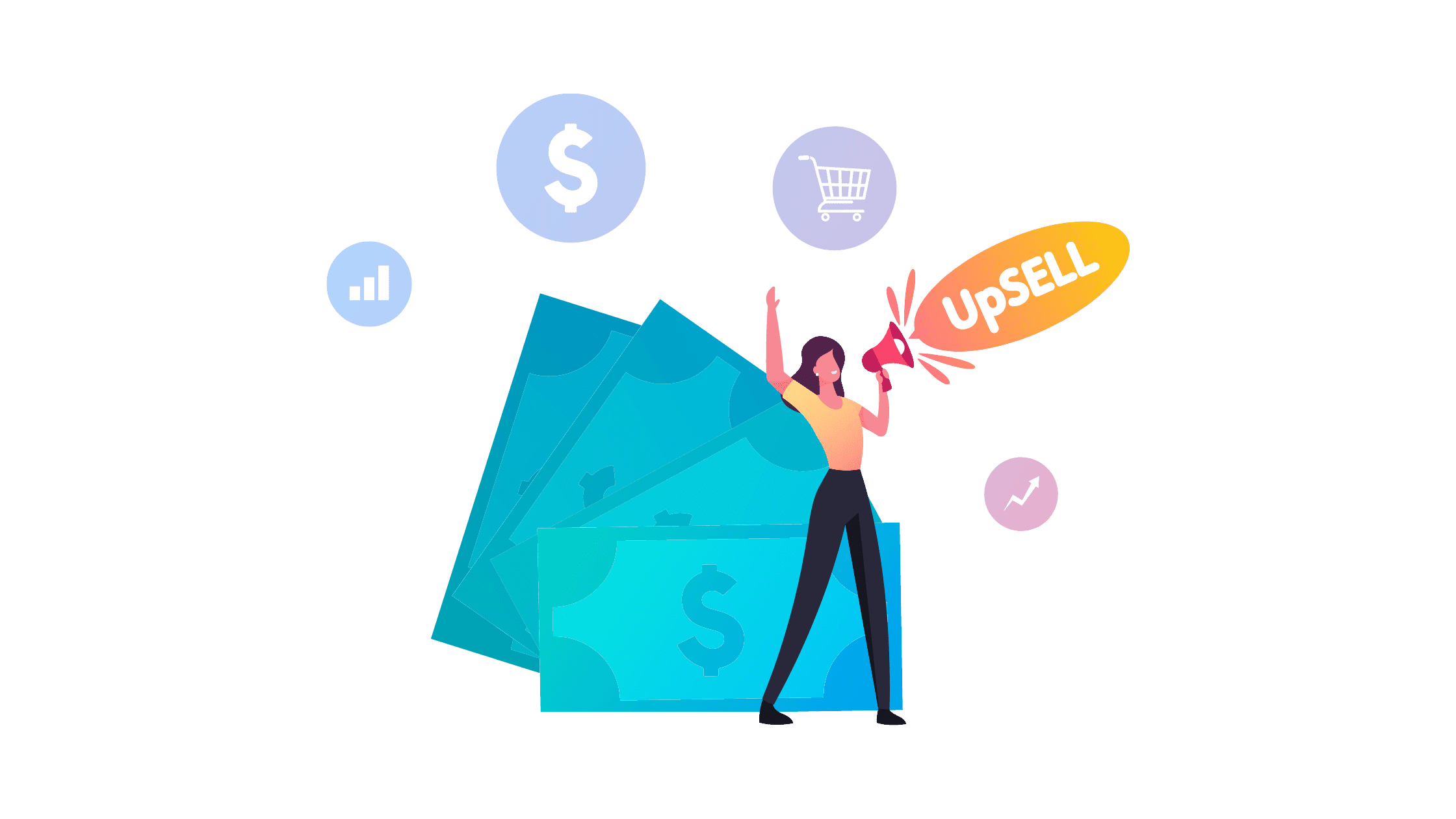 There may be many reasons why you could want to sell your blog or website. Let's take a look at the most common ones:
The Niche Is No Longer Fit for You
Perhaps due to a change in lifestyle, the niche you initially chose may no longer align with your beliefs, values, or interests.
It could also be that what your blog or website once represented no longer feels like a good fit, and you may no longer want to be aligned with the connotations or brand.
In that case, selling your blog or website would enable you to move on, without needing to continue putting valuable energy into something that you're no longer interested in.
You Need Money
If you've successfully monetized your blog – that's great! However, it may be that it isn't bringing you in as much cash as you may need.
If you're looking for one large payment rather than small increments over time, selling your blog or website could be the solution. 
Depending on your blog's value, you could even end up taking home a six-figure (or more) sum…!
Change of Goals
Where you were when you started your blog or website vs. where you are now could be completely different. 
Your life or your goals may have changed, and what you need to put energy into now could be entirely different.
While you may still be earning some passive income from your blog, it could feel like a chore to keep it updated.
In this case, selling your blog could be a great solution!
No Time
Maybe you've got multiple blogs and websites on the go, or your life is just too busy to dedicate to your blog any more.
Either way, you may simply just not have the time to put into it any longer.
If that's true for you, then selling off (one of) your blog(s) or website(s) could free up much-needed time — enabling you to put more focused energy into other ventures and areas of your life.
How Much Can You Sell Your Blog For?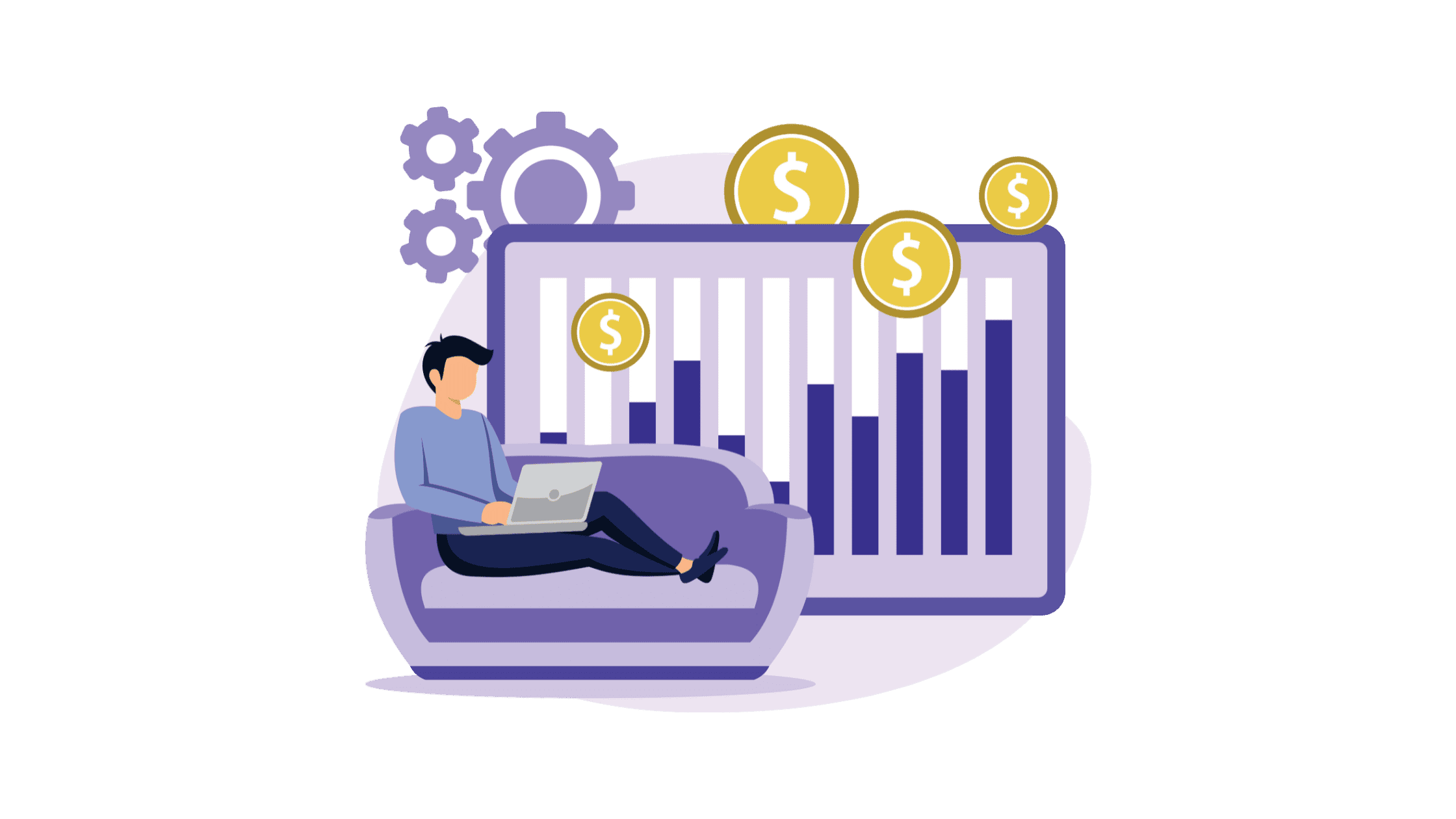 There's actually a very simple way to value your blog and determine how much you may be able to sell it for.
First, take your average monthly net profit from the last 6–12 months, then multiply it by between 20–40.
The number you multiply it by will be determined by many different factors — for example, do you have a large engaged audience? How does your audience find you? 
How is your blog monetized? What is your average clickthrough rate (CTR)? What about your conversion rate?
As an example, if you had an average monthly net profit of $100, this could sell for between $2,000 (x20) to $4,000 (x40).
If you go through a private sale then you'll determine the price yourself. However, if you use a broker, they could require (or heavily encourage) you to list your blog at a specific price.

The Process of Selling Your Blog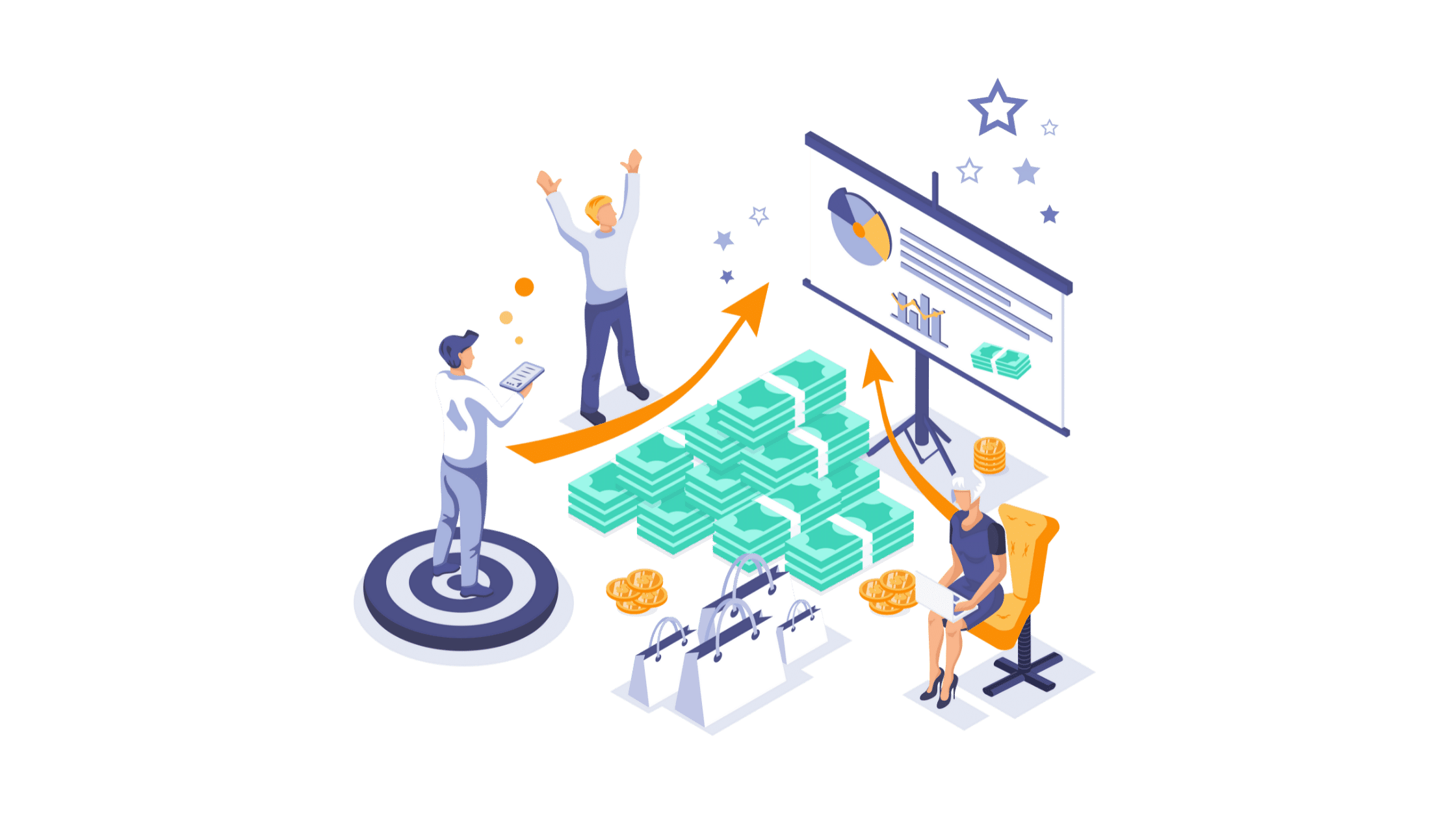 Here's what actually happens when you sell your blog or website:
You and the buyer agree on a selling price
The two of you enter into a sales contract
Your buyer transfers their payment to an escrow account
You transfer all agreed-upon assets to the buyer
Once the buyer has received everything, they release their funds from escrow
If you're dealing with a broker, then they'll arrange the sales contract for you and update you as necessary.
Generally, the entire process takes will take at least a few weeks, but this will depend on the terms between the buyer and yourself.
How to Successfully Sell Your Blog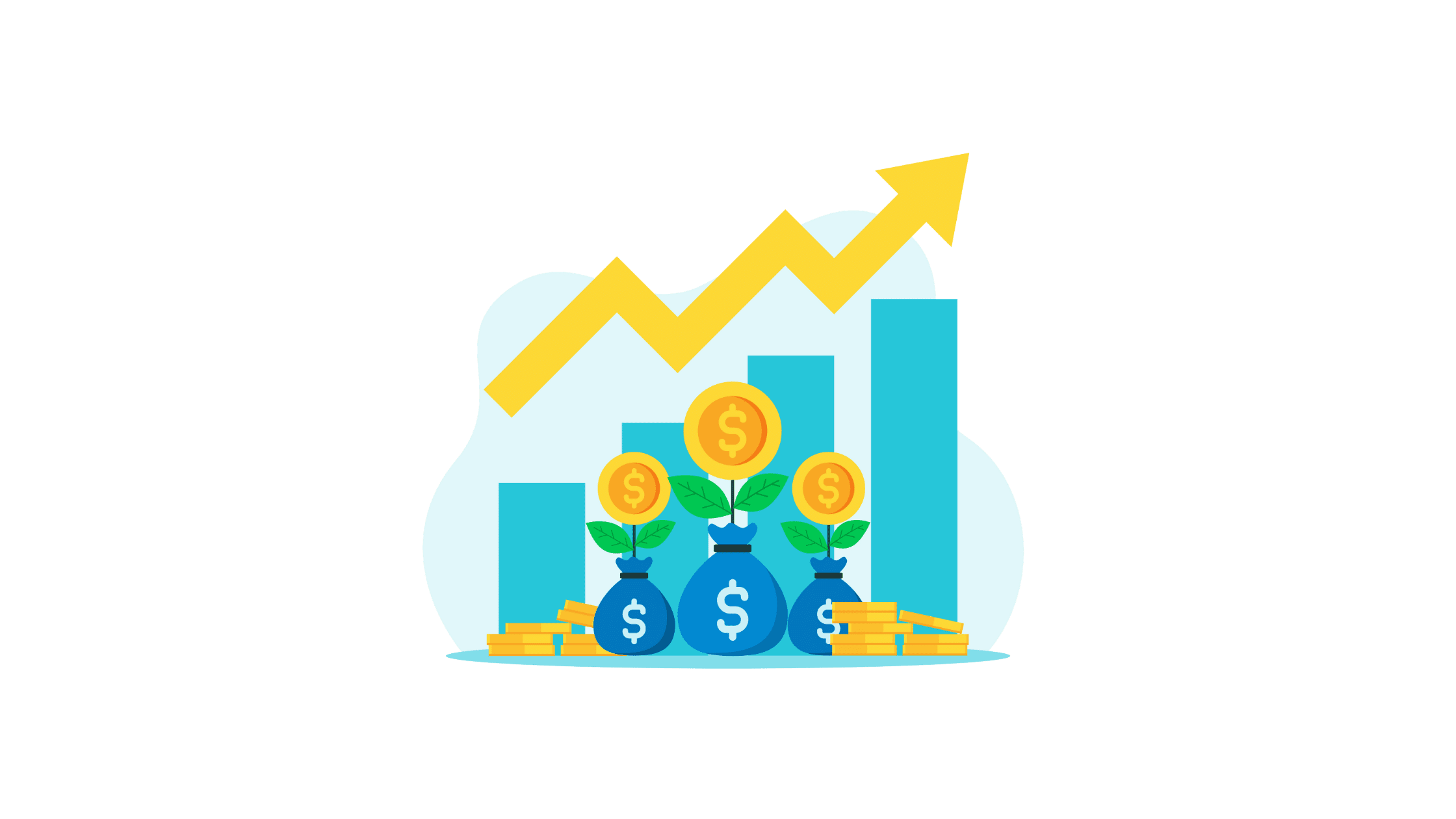 There are a number of ways to sell a blog or website.
While you may already have a blog or website that you want taken off your hands (and this is the easiest way to sell one), you could also create a brand new blog, expressly for selling for profit.
The latter is going to be what we focus on here.
Create a Blog, Planning and Groundwork
Picking a Niche
If you're planning on selling your blog, you'll want to pick a popular niche and then refine this to find a micro-niche which will be popular (but potentially have a little less competition).
Naming the Blog
Avoid picking names for your blog that relate specifically to you as an individual. Instead, go for broader names and incorporate keywords.
Make sure you check that the .com domain name is available before you make a final decision, though!
Blogging Content Strategy
As this is purely a business decision, you'll need a content strategy. Before you start, draw up a blog business plan and consider:
Your ultimate goals

What keywords you should focus on

What content you'll create

How often you'll post

How you'll monetize.
Blogging SOPs
Making sure that your blogging SOPs are laid out in written form somewhere means that later down the line you'll be able to sell it more easily.
This gives the potential buyer access to detailed instructions, as well as guides for all of your processes. 
This means that later down the line when they want to scale up, they'll be able to – knowing how you built and operated your blog or website to begin with.
Content/Overall Design
Pay attention to your content and blog/website design when creating one from scratch. 
While that doesn't mean you need to outsource the design and spend a lot of money, you should make sure that the design is clean, laid out well, and loads quickly.
In terms of content design, make sure that you have the key pages on there, such as a contact and 'About me' page. E-E-A-T is more important than ever!
Social Media
Considering that you eventually want to sell your blog or website, it's a great idea to set up social media accounts for it. However, make sure to keep them separate from your personal accounts.
While it's a good idea to claim your username across a variety of social media platforms, it's best not to try to actively use all of them at the same time. Instead, focus on one or two (and research which perform better for your niche).
You can still include all of your social media accounts in your assets when you eventually sell your blog or website.
Web Hosting
Pick a reliable web host. By that we mean one that has a good reputation, is able to support your chosen platform, and has little downtime.
Traffic
Focus on growing your traffic by posting high-quality content. If you're planning on starting a blog or website and then selling it off, one which already has a lot of web traffic and presence will be valued higher than one that has minimal.
For example, Pinterest is a great way to get traffic quickl –, but pay attention to your organic SEO too.
Monetization 
Most potential buyers will not purchase a blog or website that isn't already monetized, unless it has incredible potential.
An easy way to monetize is by utilizing display ads. These generate daily passive income which is consistent, making it easier to sell your blog.
Affiliate Links
Another way to monetize is by using affiliate links.
Some affiliate programs will require you to be pre-approved depending on your content. If you're planning on flipping your blog or website relatively quickly, then it's best to go with an affiliate program that's easy to be approved for and implement.
Check out the Amazon Affiliate Program — it's quick and easy to sign up for, will work for pretty much every niche, and a new owner can easily take it over and change links for their own.
SEO
Whatever you decide to do, be sure to implement a solid SEO strategy as part of your SOPs. This will set your blog or website up for success in the long term and make it easier to sell.
Where to Sell Your Blog: The Best Blog Selling Platforms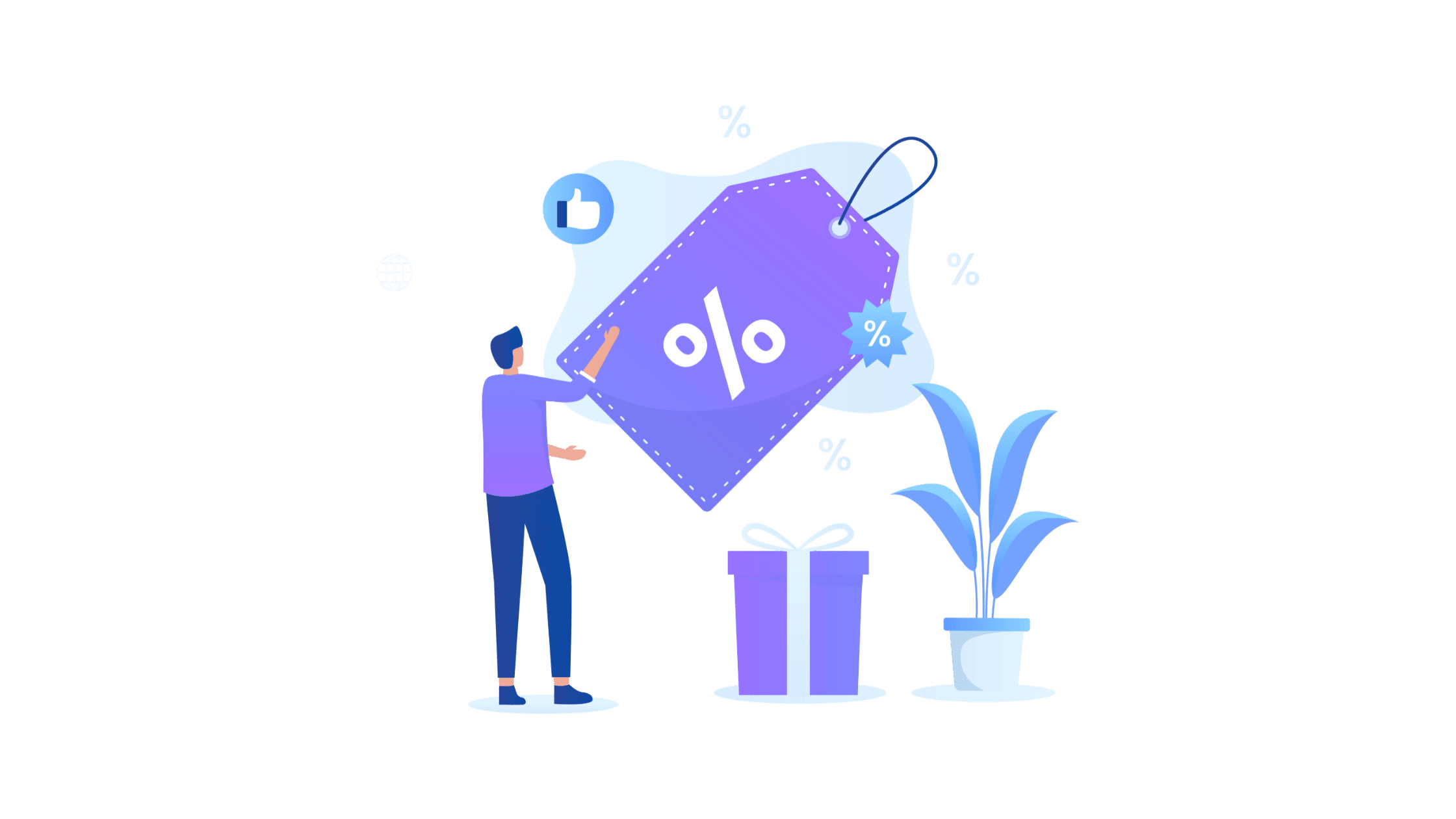 1. Flippa
Flippa is probably the most well-known and popular platform for selling websites, blogs, and online businesses. 
They are the market giant, and therefore where people are most likely to go when looking to acquire a blog or website. 
However, they also have a huge number of sites listed on the platform. This could mean that you get lost in the mix, unless you hire a broker to sell on your behalf.
2. Empire Flippers
Unlike Flippa, Empire Flippers requires your blog or website to go through an approval process before being listed. 
This means that the offerings are a little more curated, despite Empire Flipper also being one of the bigger marketplaces available.
3. Blogging Guide

Did you know that Blogging Guide purchases blogs? We do!
Our focus is on acquiring either starter sites (traffic, but no income) or blogs monetized with a display ad network.
Unlike the larger platforms on this list, we buy your website directly, meaning there is no middle man, and no service to pay a hefty fee to!
If you have a blog you are interested in selling, get a free site valuation!
4. Niche Investor
Formerly known as Blogs for Sale, Niche Investor is a smaller marketplace that's ideal for searching for specific niche blogs and websites.
If your blog hasn't yet monetized, this platform can still help you sell under the 'Starter' section.
5. Private Sale

You can also sell your blog through social media (such as on Twitter or in a few "Website Flipping" Facebook groups) or reach out to others in your niche and see if they would be interested in acquiring it. 
However, this is a slightly riskier option as selling through social media could open you up to scammers, and selling to fellow bloggers may not fetch as high a price.
Pricing Your Blog: How Much Should You Sell It For?  
While we've already touched on the formula to help you determine how much your blog may be worth, there were a lot of variables.
At the end of the day, your blog is going to be worth as much as someone is willing to pay for it.
While that may sound pretty vague, what we're getting at is that a higher listing price could sell your blog or website as long as the buyer believes that its value is worth it to them.
Factors that will determine your blog or website's worth include:
Whether your blog or website has growth potential
If you have a mailing list and how large it is
Audience engagement and social media assets
What your current revenue sources are
How old the domain name is.
Whatever the answers are to the above, make sure you keep records of expenses, income, profit and loss, proof of sales, traffic insights, and more. Take screenshots and keep them all in a file.
The more evidence you can present to a potential buyer, the more they'll feel they can make an informed decision and present you with a fair offer or counter-offer.
Negotiating the Price of Your Blog
Pricing your blog or website higher than its worth means you have more wiggle room when it comes to negotiation, and also encourages your potential buyers to believe that it is worth the price.
It also separates the wheat from the chaff — those who wouldn't be willing to pay more are immediately out, while those who are interested will be ready to negotiate.
When negotiating, you may want to consider a deal where not all of the money comes through in one lump sum but instead in a delayed final payment. 
This strategy provides a measure of protection for the buyer and makes the deal more appealing. You may also be able to negotiate for a higher final price.
However, if you choose to do this, make sure you sign a contract or get a personal guarantee from the buyer just in case they decide to renege on the final payment!
Taxes
Once you sell your blog or website, you'll very likely have to pay some taxes on the income. 
It's best to talk to your accountant or tax attorney before you sell your blog to make sure that you've got everything in order and are only paying the necessary tax.
Get Your Documents in Order
Before you even begin to negotiate with potential buyers, make sure you have all your paperwork, log ins, profit and loss sheet, and all important business information pertinent to the acquisition.
Contracts 
When it comes to your contracts, it's important that this lays out very clearly what you're selling.
In this case, this is likely to be all of your blog or website's assets including the domain name, content, logo, design, social media accounts, and email lists.
You'll also want to lay out the terms and conditions for receiving payment.
While some platforms (such as Flippa and Empire Flippers) have their own contract template, you may want to consult with a lawyer when drawing up your contract.
If you use a broker, they'll handle this process for you.
Accepting Payment
Usually, payment will go into an escrow account and then be sent to you once all assets have been transferred to the buyer.
As discussed, you may want to agree to a delayed payment with your buyer – but make sure you get their personal guarantee in writing!
If you use a marketplace platform to sell your blog or website, you should know that they usually take a commission or charge a fee.
Migrating the Blog to the New Owner
While not strictly necessary, offering to support the new owner with blog migration and support after the sale can often help sell your blog or website – especially if you're asking for a higher price than it's worth.
Making sure that you've built your website or blog on platforms that make it easy to migrate to a new owner is a must when you're flipping websites, but offering extra support is the cherry on top.
Again, you can use a broker for this process, which provides an extra layer of protection for both the seller and buyer.
The Bottom Line on How to Sell Your Blog

As you can see, selling a blog or website has many steps and processes and isn't necessarily an easy undertaking. 
It may take longer than you like, and you'll likely get a few people trying to score a bargain before anyone seriously considers your offer.
If you're starting a blog just so that you can flip it, you'll need to pay attention to:
The niche and name

Your content strategy and SOPs

Content and design

Any other assets, such as social media accounts

The platform you host your blog on

Your traffic and SEO

Proof of monetization.
However, as long as you keep your head, are sensible, and put the time into the curation of a great (and sellable) blog or website, you could reap significant rewards.
Remember to keep a folder of important documentation for potential buyers, and consult with your accountant or lawyer throughout the process to ensure that you're protecting yourself!