How to Improve Your Blog Security (to Avoid Hackers, Malware, & Other Threats)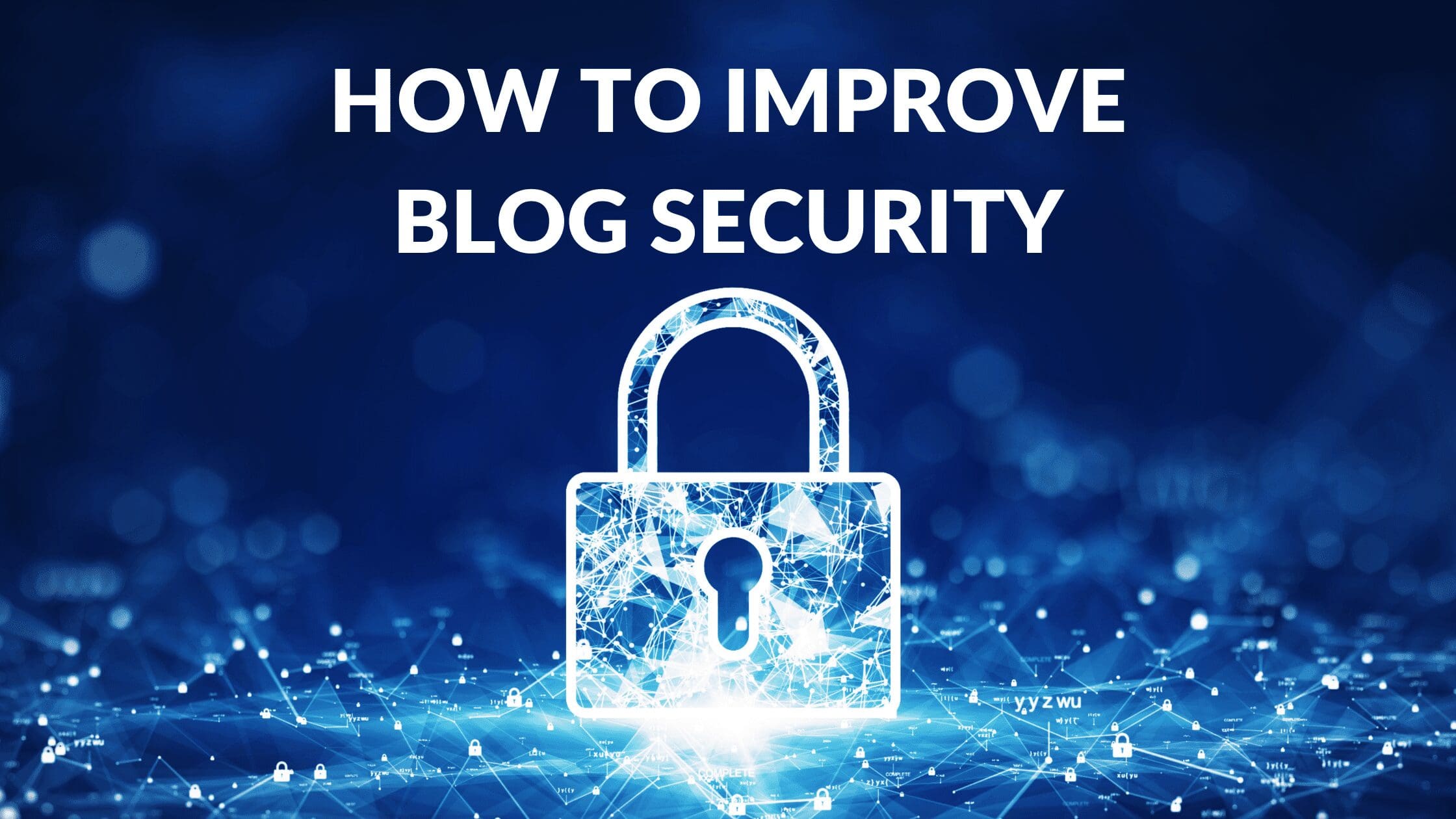 Disclosure: Some of the links below are affiliate links, meaning that at no additional cost to you, I will receive a commission if you click through and make a purchase. Read our full affiliate disclosure here.
How safe is your blog right now? Like any website, blogs are vulnerable to security issues. At any given moment, your blog could come under attack from hackers, malware, or countless other threats you may not even know about.
With over 30,000 website hacking incidents reported daily and an estimated $10 trillion in annual damage expected by 2025 because of cybercrime, blog security has become more important than ever. 
From protecting your users' data to keeping your content safe and secure, understanding how to improve your blog security protects you from online harm, lets your readers know they're visiting a secure site, and even helps with SEO. 
Almost half of all cybercrime attacks target small businesses like blogs, and many bloggers don't have the resources to recover from an attack on their websites. So, how do you secure your blog so we don't have to face the threat of an attack? 
Most bloggers don't even realize where their sites are most vulnerable, leaving the door open for hackers, thieves, and shady characters to sneak in. While most of us have taken care of the blog security basics, protecting a blog or website is more complex than you think. 
In this article, we'll look at the most common and damaging blog security threats bloggers face today. We'll unpack how to check up on your blog's current security status, what you can do to improve it, the most useful blog security tips and how to ensure your blog is safely secured and protected.
Blog Security & Why It's Important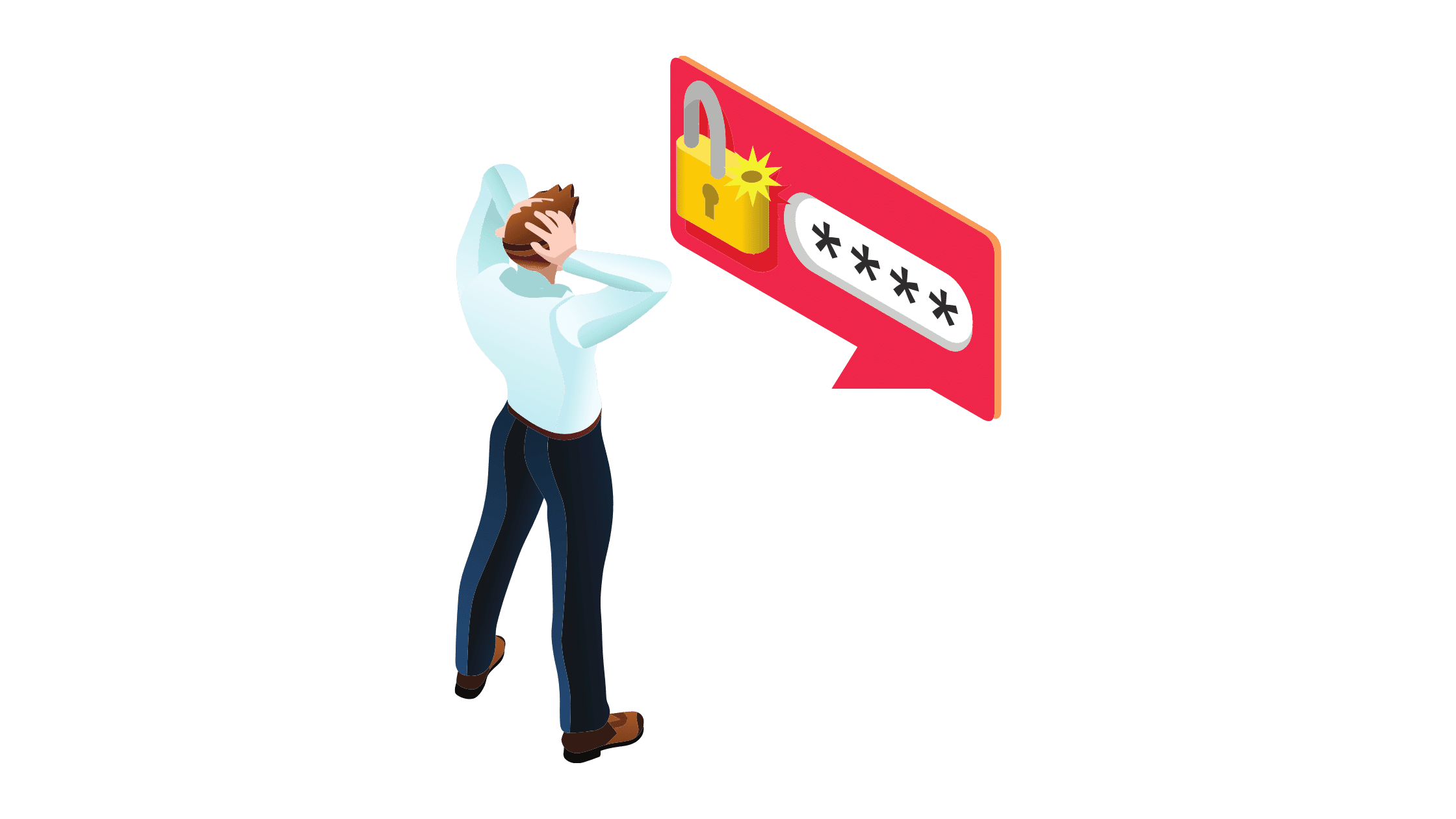 As big businesses, agencies, and corporates have doubled down on keeping their online assets safe, cybercriminals are finding it more difficult to break into company websites and databases. 
This means that digital criminals are focusing on the growing blogging industry as a lucrative target. With more and more people generating bigger revenues, larger followings, and extensive databases through their blogs, blog websites have become a prime target – especially those who don't have the expertise or expensive resources to protect them. 
The State of Blog Security
How to improve your blog security is an often-overlooked aspect of blogging that can have devastating consequences if ignored. With 43% of all cyber-attacks aimed at small businesses and an increase in almost every cybercrime category, staying up to date can be tough.
Unfortunately, most bloggers are creative professionals, unskilled in the art of fighting online security threats. 
Thankfully, we can take some basic steps to shore up our frontline defenses and cover off any blog security threats, gaps and vulnerabilities. 
Impact of Poor Blog Security
Privacy and user data protection are critical to ensuring your blogging success. You can be held liable if your user's data is stolen, and negligence in keeping it safe can even lead to your blog being shut down.
Hackers love to take control of websites, publishing mischievous content and offensive posts, effectively destroying your brand just because they can. And if your blog covers YMYL content, you could end up in hot water as a result. 
And lax site security will negatively impact your blog's SEO, not to mention the damage the perception of an unsecured blog site will have on your brand. Always remember, users want to feel safe too.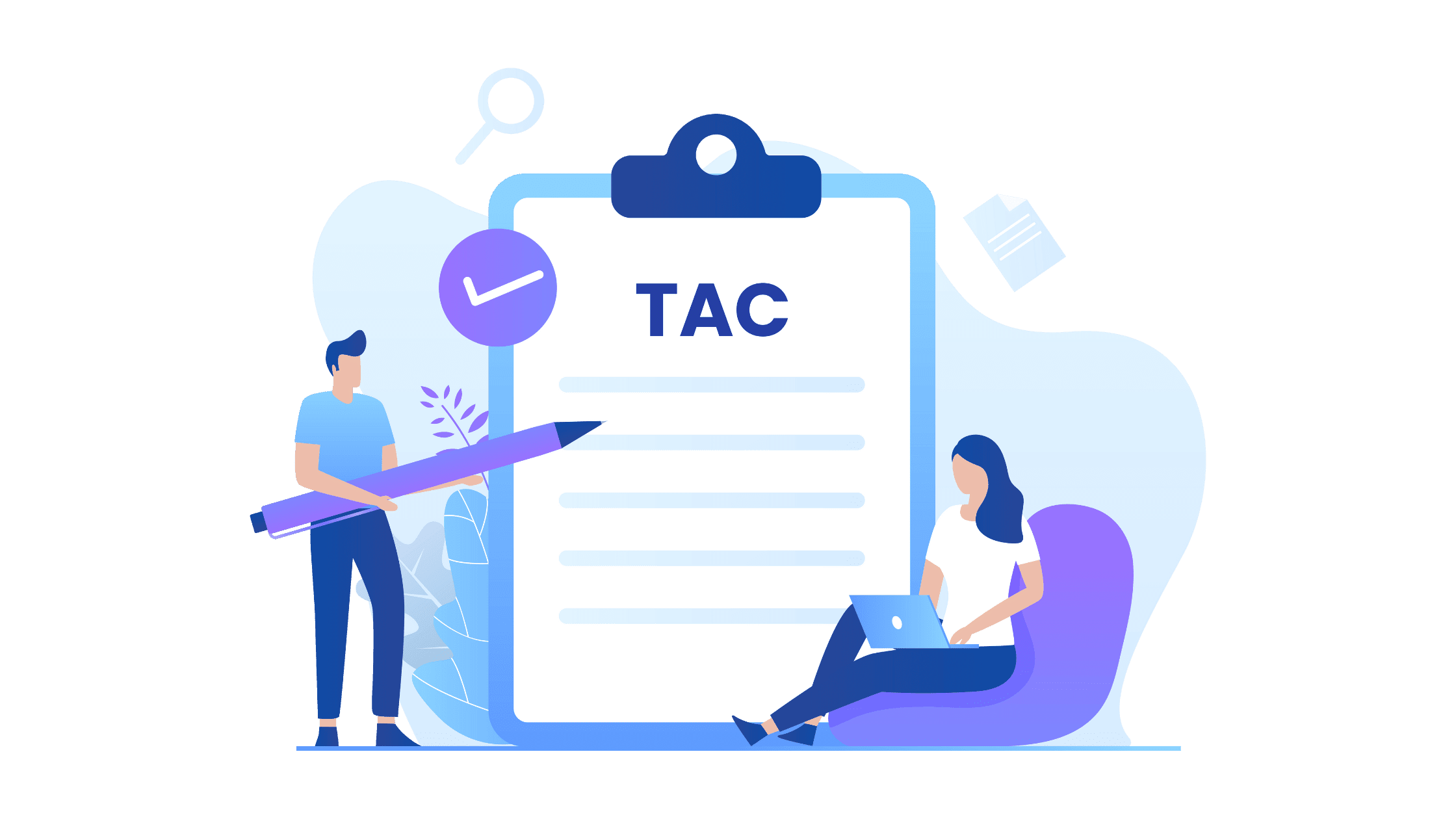 Before we go any further in understanding how to secure your blog, it's important to remember that blog security and legal protection go hand-in-hand. As much as you're required to protect your blog from security threats, you must also protect yourself. 
Legal blog protection comes in many forms. From disclosures and disclaimers to privacy policies and listing terms and conditions, legally protecting your blog is just as important as boosting your blog security.
Find out how to legally protect your blog here. 
Blog Security Threats (& How They Can Harm You as a Blogger)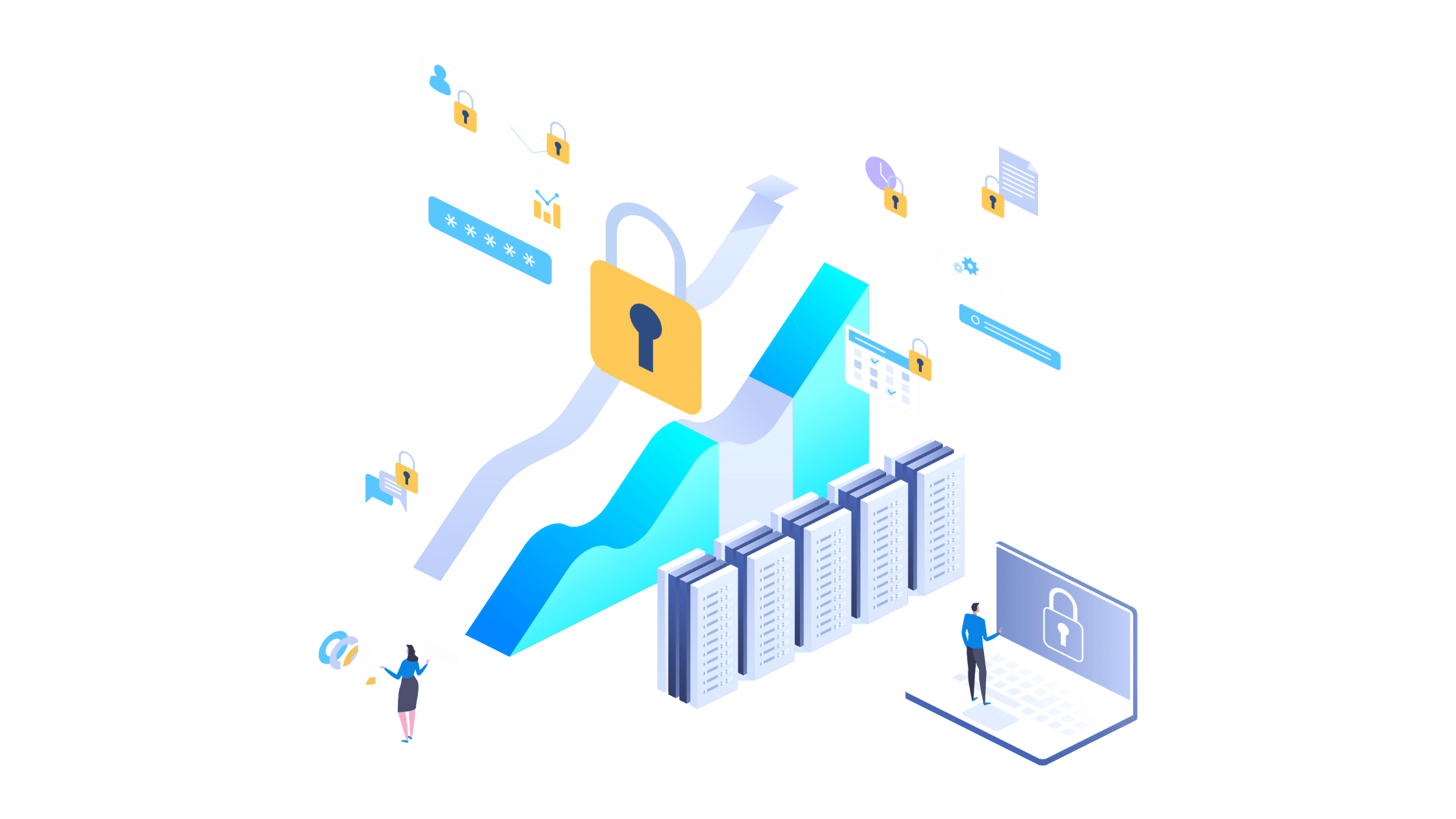 Blogs face many different threats. Since blogs are available for anyone to read and are often frequented by hundreds or thousands of visitors each month, they're naturally exposed to myriad security risks. 
As a general rule, the better your blog does and the more successful it is, the more likely you are to attract unwanted attention from online criminals. We look at some of these threats and break down how criminals and hackers use them to launch attacks on your blog.
Phishing Attacks
Phishing attacks rank as the most common threat online, not just to bloggers but to everyone on the internet. Phishing attacks are responsible for 90% of all reported cybercrime, and this type of security threat is growing due to the ease and effectiveness of executing it. 91% of all phishing attacks launch with a phishing email, and phishing is an effective malware delivery system that is tough to combat.
Phishers, posing as legitimate contacts, send an email containing links or downloads. Once clicked or opened, these links and files give attackers access to sensitive information or infect your system with malware which allows them to access your sensitive data.
Password Attacks
Password attacks are a simple yet effective method criminals use to access your online profiles, networks, and more. Many people use weak passwords that are easy to guess or deploy the same passwords for multiple accounts. 
Hackers use brute force tactics to guess passwords, and once they're in, they can snoop around undetected, take control of an account by changing the password or blackmail you with the information they steal. 
Malware
Malware is software written with the goal of harm to data or your devices. This software can access your computer or mobile device through various methods and channels. While phishing is the most popular method for getting malware into systems, you can be infected through unsecured networks, plugging into untrusted hardware, or downloading malware without even knowing about it. 
Viruses, trojan programs, or spyware all fall into the malware category, each capable of significantly harming your computer or systems. Learning how to improve your blog security to face these risks off is essential.
Ransomware
This is malware-type software used to take control of your computer, laptop, or mobile device. Once a hacker is inside your system, they can lock you out of your device, encrypting your data, and demanding that you pay a cash ransom before they return access. 
Some ransomware tactics include attackers who threaten to delete your files, share private data and content with others, or pose as you and do serious damage to your brand. Ransomware attacks have increased with the advent of cryptocurrencies, making it difficult to track attackers down after paying. These blog security threats can be the most damaging and stressful/
Data Theft
Data privacy is one of the biggest concerns among internet users. From simple email addresses to phone numbers, names, physical addresses, and personal preferences, armed with enough of your personal information, a criminal can steal your identity and wreak havoc with your life.  
When your readers submit their information to you, they expect you to keep it safe. So when you suffer a data breach, any trust that once existed is wiped out in an instant. Protecting your user data as well as your own privacy is also a legal requirement for blog and website owners in many countries. 
Steps for How to Improve Your Blog Security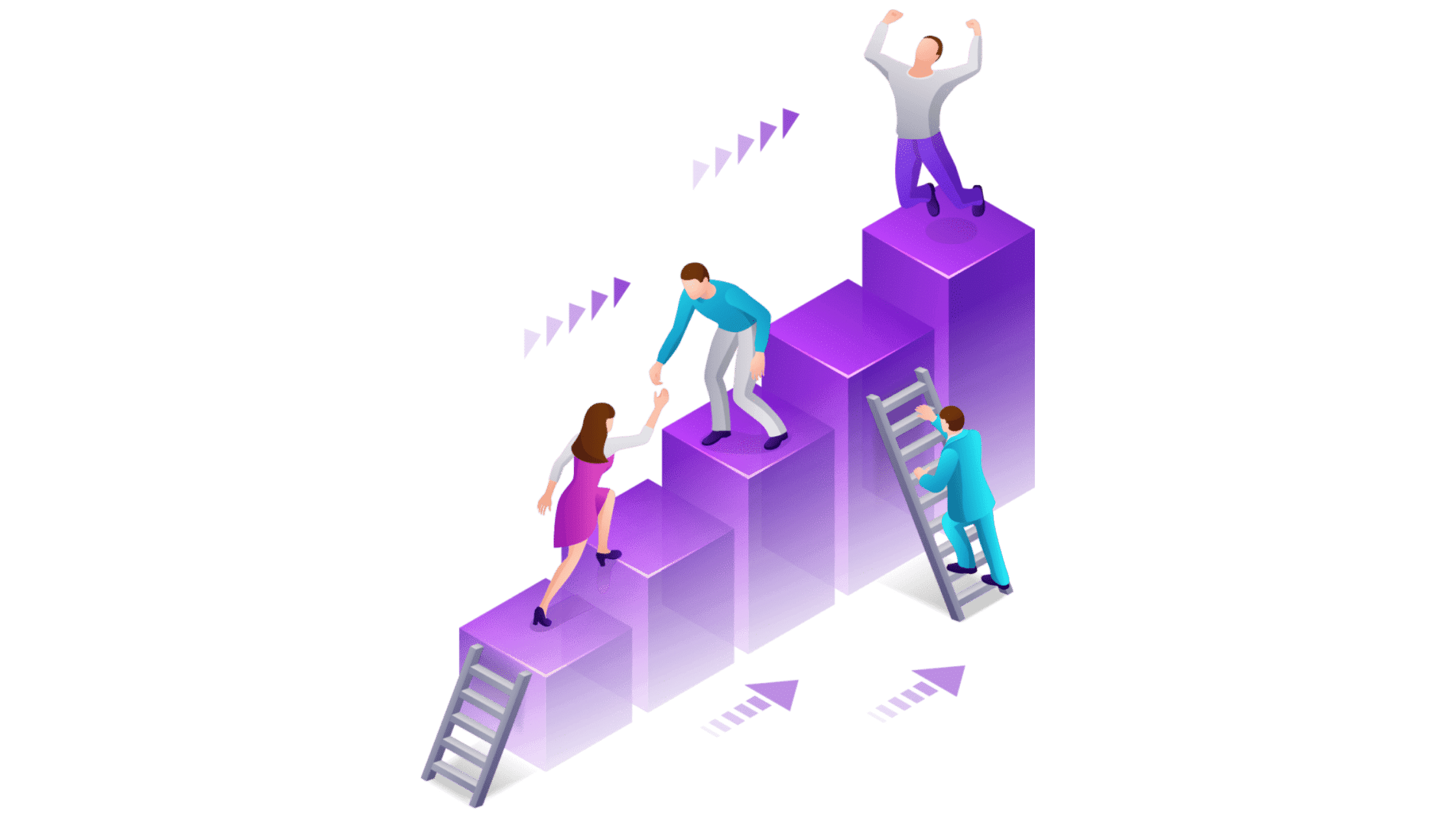 Improving your blog security is a process. Once you've taken the necessary actions and ensured that your defenses are up and running, you'll need to keep an eye on things to stay protected. 
Here is an essential action checklist that you can begin with immediately to get your blog security up to speed. 
1. Run a Blog Security Audit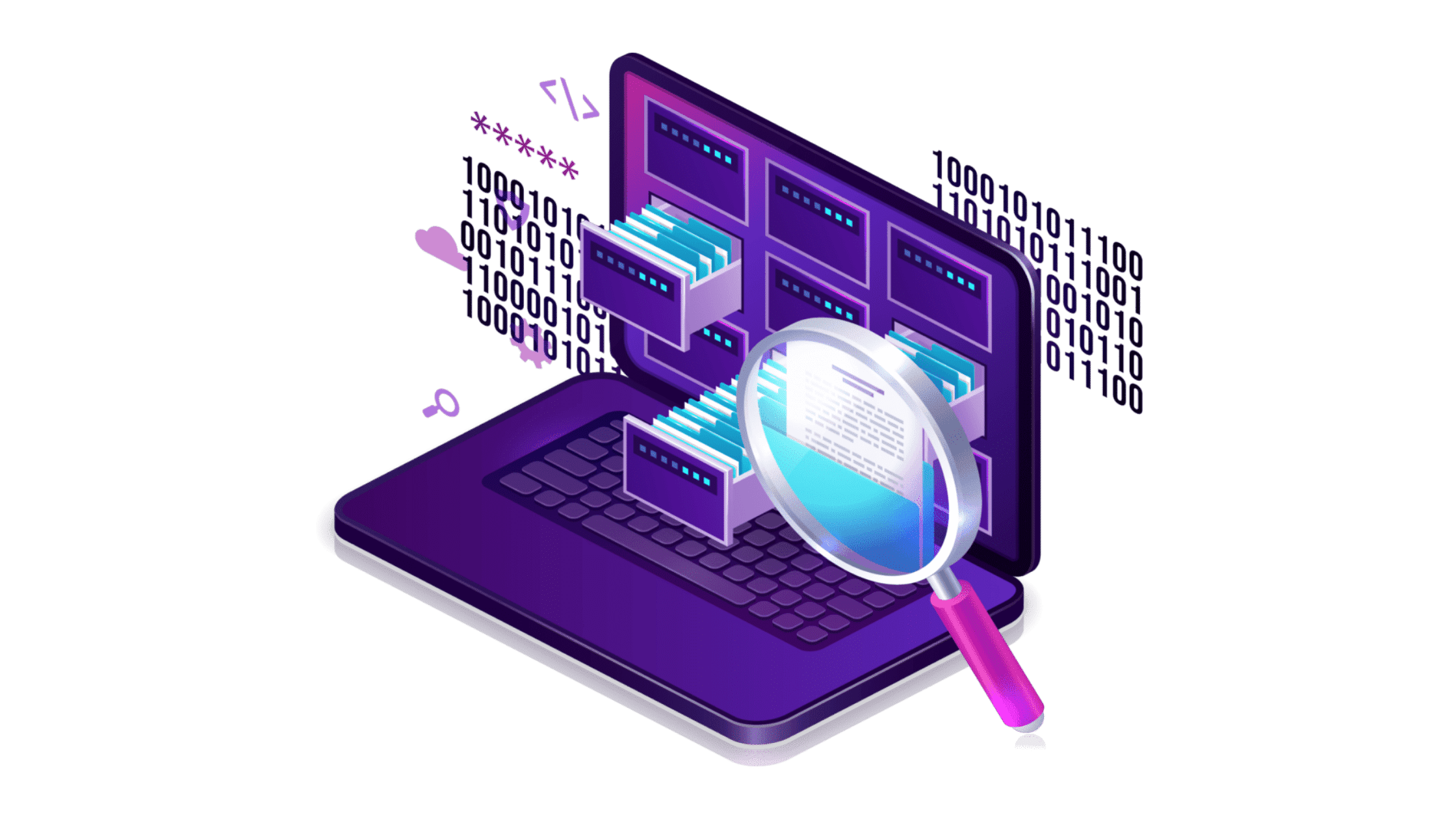 A blog security audit allows you to review your current blog security status to better secure your blog. This first step is essential to help you understand where your existing security vulnerabilities are and what you'll need to start focusing on to correct them. This 
Confirm Your SSL Certificate – This is the first step every blogger should take in their security audit. An SSL certificate means that your connection is secure, and many browsers won't let you access a site if it doesn't have one. You can check yours here. 
Check login activity –Look at your login activity to see if anyone has tried to log in maliciously. Check your email and text notifications for suspicious activity, and always check that you're not using the default "Admin" username. 
Assess your URLs – Many bloggers forget to change their default login URLs to unique ones, making it easy for hackers to force their way into the backend of your site. 
Review your plugins – Hackers sometimes use old, unused, or unverified plugins to gain access to your website.
Check your antivirus – Antivirus software protects your computer and notifies you of potential threats. 
Review your OS security settings – While most operating systems have built-in security, these measures can easily be deactivated without you even knowing. 
Try to prioritize the most important security areas first. These are the security elements that, if compromised, would have a devastating effect on your blogging. This step should form part of your general website audit checklist.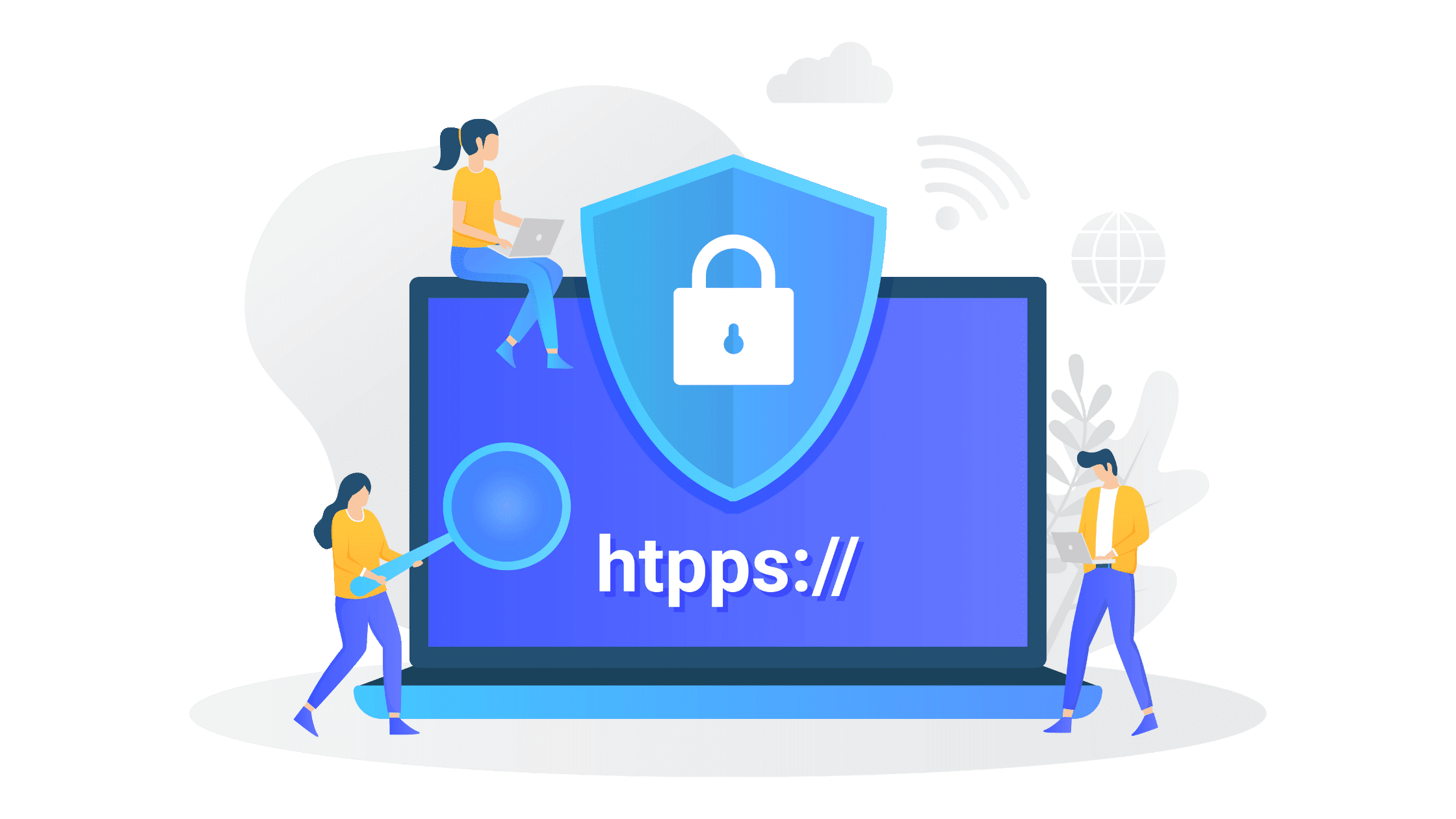 Now that you've got an idea as to the basic security situation for your blog, you can begin taking action to beef up your protection. First, we look at the basic technical aspects. 
Enable HTTPS encryption – Hypertext Transfer Protocol Secure (HTTPS) is a secure protocol that prevents data interceptions and connection interruptions while transferring data. But in order to enable the protocol, you'll need an SSL certificate.
Get an SSL certificate – As mentioned, an SSL certificate means that you can safely transfer data between your website and the server without worrying about being hacked in the process. Here's how to get your hands on one. 
Tweak your login URL – Another hacker favorite is default login URLs that haven't been changed. Reconfigure your login page URL to reduce the chances of hackers finding and attacking it. 
While these basic security actions won't turn your blog into a fortress, they are essential for laying the groundwork for your other security features. 
3. Software, Non-Security Plugins, & Themes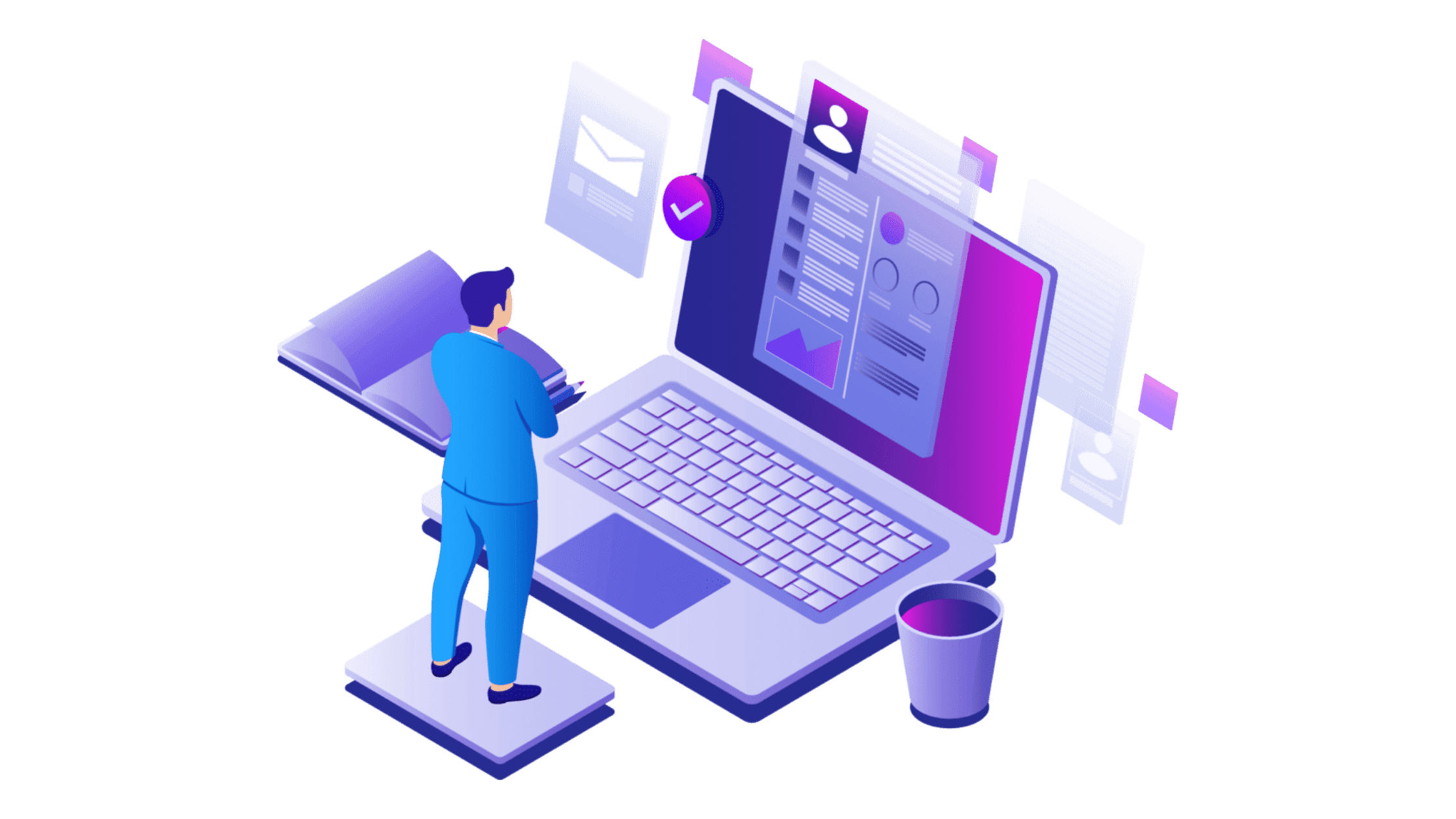 Next security stop: Software. Outdated or unverified programs and apps present a massive risk to your blog. Think about deleting and getting rid of any unnecessary software and review the programs, plugins, themes, and apps you want to keep. 
Update all software and download new program versions – Updating software is essential to keeping your data and blog safe. Providers regularly publish patches and updates that help protect against any identified weaknesses.  
Get rid of old or unused plugins – Non-security plugins can pose a big threat to your blog. Hackers can use them to gain access to your site, so delete any untrusted, unused, or outdated plugins and only enable safe verified ones. 
Review themes and delete old ones – Believe it or not, some themes are designed to provide malicious access to your site. These untrustworthy themes can be checked and verified by your host or website builder.    
Almost all software and related programs can be checked and verified online. Be careful about what you install and be cautious (even with software that appears to be legitimate) about who you give permissions and access to. 
4. Review, Update, & Change Passwords
On to passwords. Passwords have been around since before the internet was born, but they're still one of the most effective access blockers – and among the most vulnerable. Good, strong passwords are a must for any blogger hoping to keep their sites safe, so updating and refreshing them is vital. 
Choose varied, complex passwords – This is a security action most of us have been taught since we were kids. Don't use the same password for more than one login, incorporate all the upper/lower case, special character, and word-number combos you can think of, and be creative. Creating good passwords is essential. 
Reset existing passwords – Changing up your passwords every now and again is an effective way of ensuring that any compromised ones are reset, blocking hackers and keeping them guessing.  
Use a password manager – Remembering passwords can be difficult, especially if using complex combinations for multiple sites and portals. Secure password managers are a safe and effective way to safely store your passwords without forgetting them. 
Also, consider enabling biometrics as an additional security feature for saving passwords. Never share your passwords with anyone unless absolutely necessary – rather, create new profiles or logins for people instead.
5. Use a Secure Hosting Service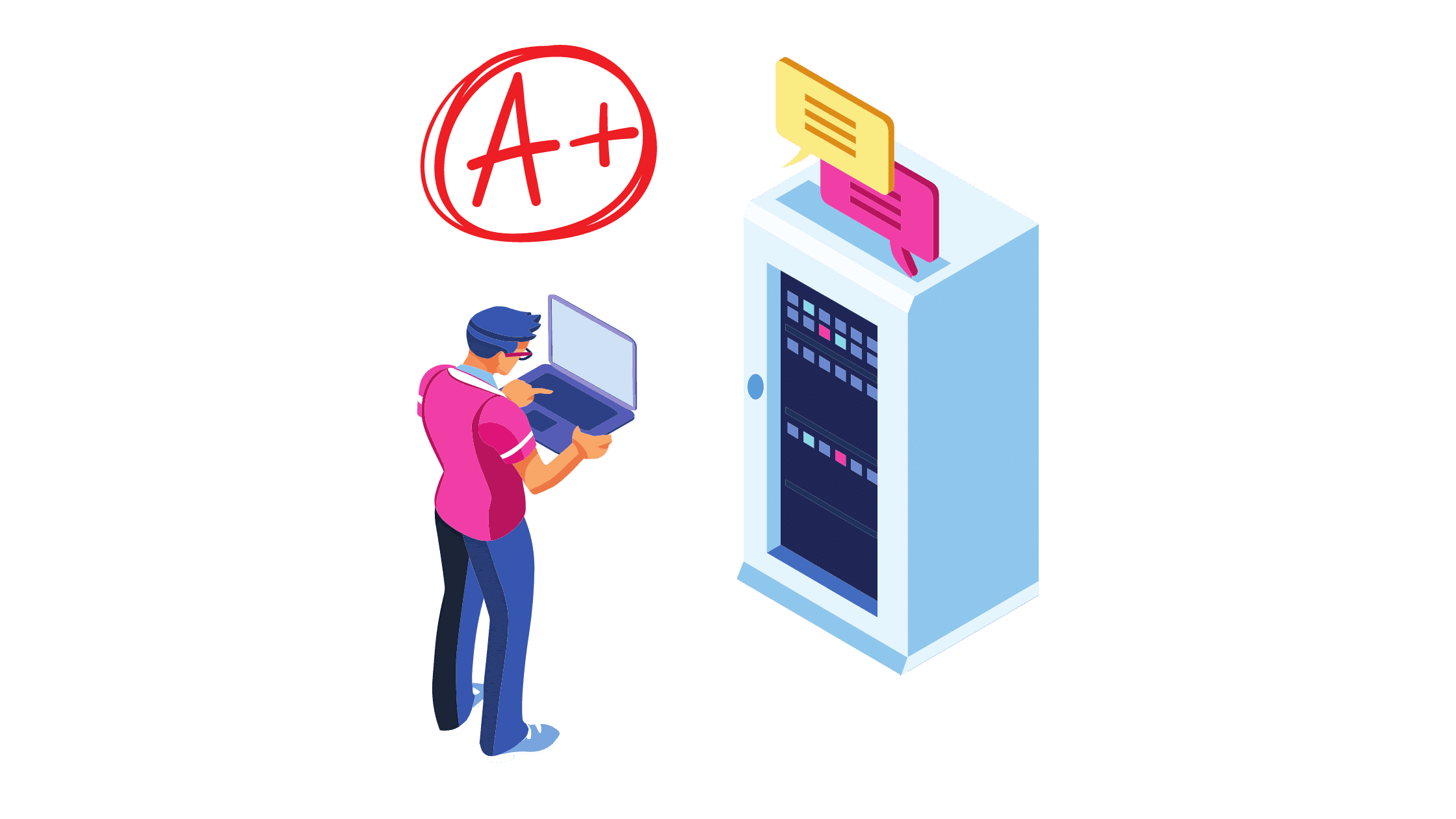 Choosing a reputable hosting provider for blog websites is an absolute must for any serious blogger. But while server speed, uptime, and support are essential to enjoying the benefits of using a top hosting service, so is security. Hackers often target hosting services with vulnerabilities, gaining access to the site data of thousands of blogs and client information. 
Look for hosting security features – Some hosting services prioritize security above all else. Check to see which providers provide what security features. From automatic backups to regular security scans, as a rule, the more expensive the service, the safer it is.
Check their track record – A hosting provider who has been hacked or breached in the past may not necessarily still be vulnerable, but it can mean they're not 100% secure. 
Consider using a dedicated server – While having your own dedicated server can get pretty expensive, there are still monetization opportunities for using one, and your blog will likely be a whole lot safer. The last thing you need is for someone sharing a server with you to have weak security, leaving the door open for a hacker to get in. 
Verifying your web hosting service is an important step for any blogger, but many forget to check in on their security offerings. Consider paying for additional security features offered by your hosting service, and don't forget to pick one based on your unique blogging and security needs.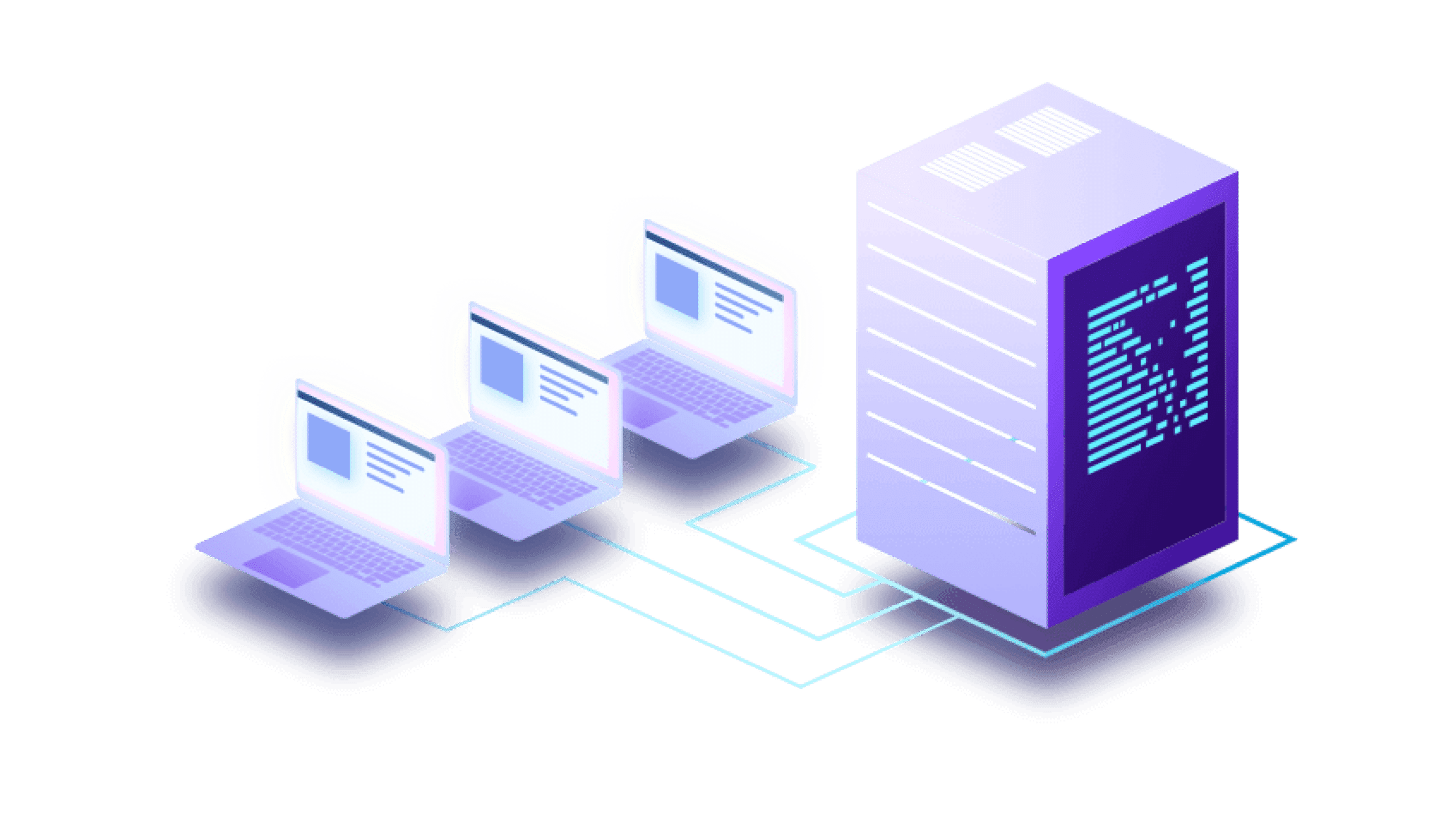 Thanks to the advent of cloud technologies, we can now safely store all of our content, user data, and information online without worrying about losing physically backed-up information in an event like a fire or flood. Backing up your information means that, even if you get hacked or lose everything to malware, you can still access and restore your data. 
Hard backup the most important stuff – While cloud storage is extremely safe and secure, having a "Plan C" hard-backup solution (I.e. Backing up and encrypting your data on your own physical drives) for your most critical data is always a good idea, just in case. 
Choose a secure cloud storage service – Most cloud storage backup solutions use end-to-end encryption and secure login access to keep your blog data safe. Some services, however, do not. Always check to ensure you're using a reputable cloud storage service. 
Enable automatic backup – Backing up is a mundane task many people forget to do regularly. Set up your backup solution to re-write your stored files as frequently as necessary. 
Backing up your blog data and content safeguards against losing everything in the event that an attack devastates your blog. Regularly backing up your information to a secure location and ensuring it is kept safe means that you can pick up where you left off instead of having to start all over again. 
Blog Security Tips & Options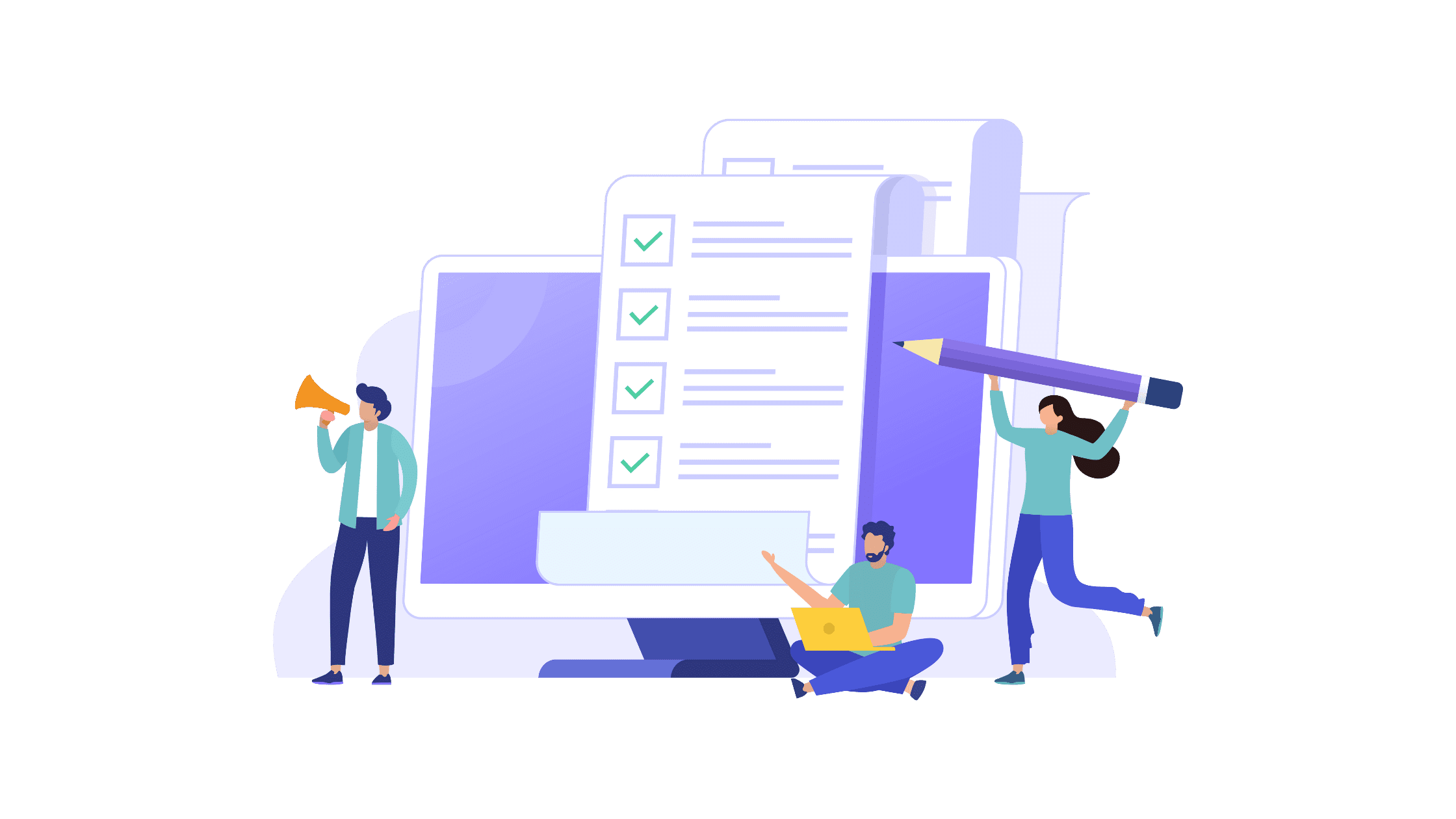 Now that you know the basics behind how to improve your blog security, here are some of the options you have at your disposal. There are many other standard and advanced security features, services, programs, and tools you can use to enhance your overall blog protection, as well as for specific threats, but we've picked the option we think are the most accessible, affordable, and essential.  
Security Plugins (for WordPress users)
WordPress-based websites use many plugins that are safe and secure. But adding one or more security plugins to your blog ensures you're protected from most brute-force password attacks and hacking attempts. They do this by limiting login requests, reporting suspicious login activity, and blocking dodgy users. 
Security plugins are also effective at stopping malware from infecting your website and system while ensuring that welcome search engine crawlers aren't mistaken for potential hackers. Top security plugins for WordPress include:
Wordfence Security
iThemes Security
Jetpack
Firewalls (WAF)
A web application firewall (WAF) protects against attacks and blog security threats on an app or website level. While most operating systems and networks use regular firewalls to block unwanted visitors on a DNS level, WAFs take things further by filtering out malicious requests to the blog website or associated apps. 
The best WAFs are ideal for protecting your users' data and payment information databases against attacks that come through your backend via apps and other sites.
2-Factor Authentication (2FA)
Two-factor authentication methods follow a basic process: Request two separate identification methods before granting access. There are multiple options for standard authentication when using 2AF to secure your blog and login access:
Knowledge – Things you know (like your password)
Possession – Using something you have (like an OTP received on your smartphone)
Authentication– Proof that you are who you say you are (like using biometrics). 
When two of these evidence factors are combined, your security is effectively doubled. Many 2FA methods have time limits, and some require logging in using separate devices.
As they say – if your house is more secure than the neighbors, you're less likely to get robbed. Well, when it comes to how to improve your blog security, boosting your website security won't completely stave off any unwanted invaders, but it will make your site a whole lot less attractive to hackers, malware, and other potential threats. 
Always keep your security beefed up, regularly update and review your protection measures and scan for any threats or issues. Trust nobody unless you're 100% sure you know who they are, and try to take every possible precaution. Blog security threats are real, and these these blog security tips could save your blog from significant harm.
Aside from the data damage that malicious attacks can do to your blog, the trust you've invested in building can be wiped off the map in an instant if you're not careful. Follow the legal guidelines for your blog, prioritize your user data security, and put the measures in place that will stop or at least slow down those shady characters.