September 2023 Niche Site Report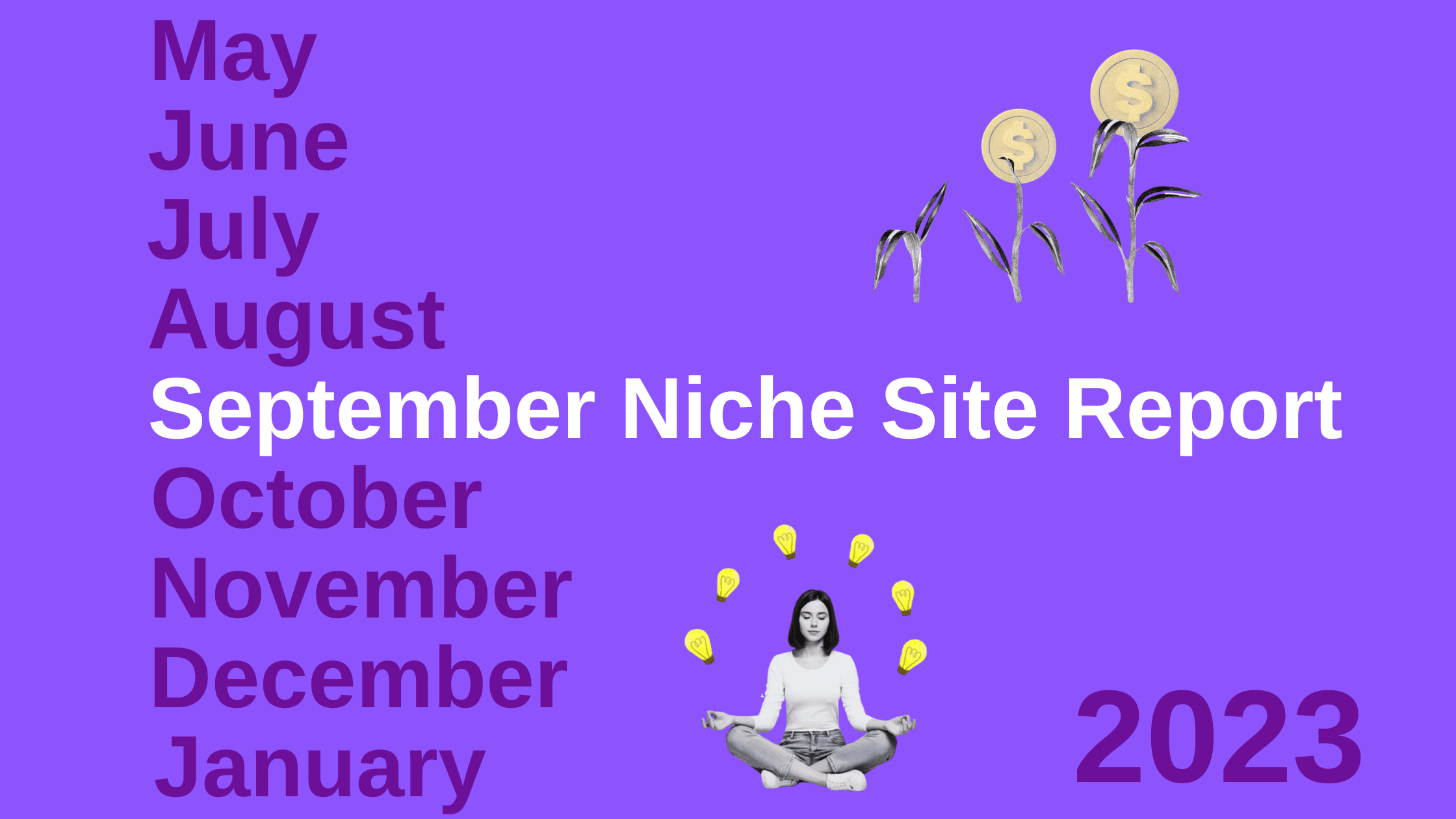 Disclosure: Some of the links below are affiliate links, meaning that at no additional cost to you, I will receive a commission if you click through and make a purchase. Read our full affiliate disclosure here.
September 2023, was a crazy month for most bloggers.
Shortly after the August Core Update rolled out, many of us were hit by the September HCU. Luckily, most of my high earning sites were spared from the carnage that most people saw: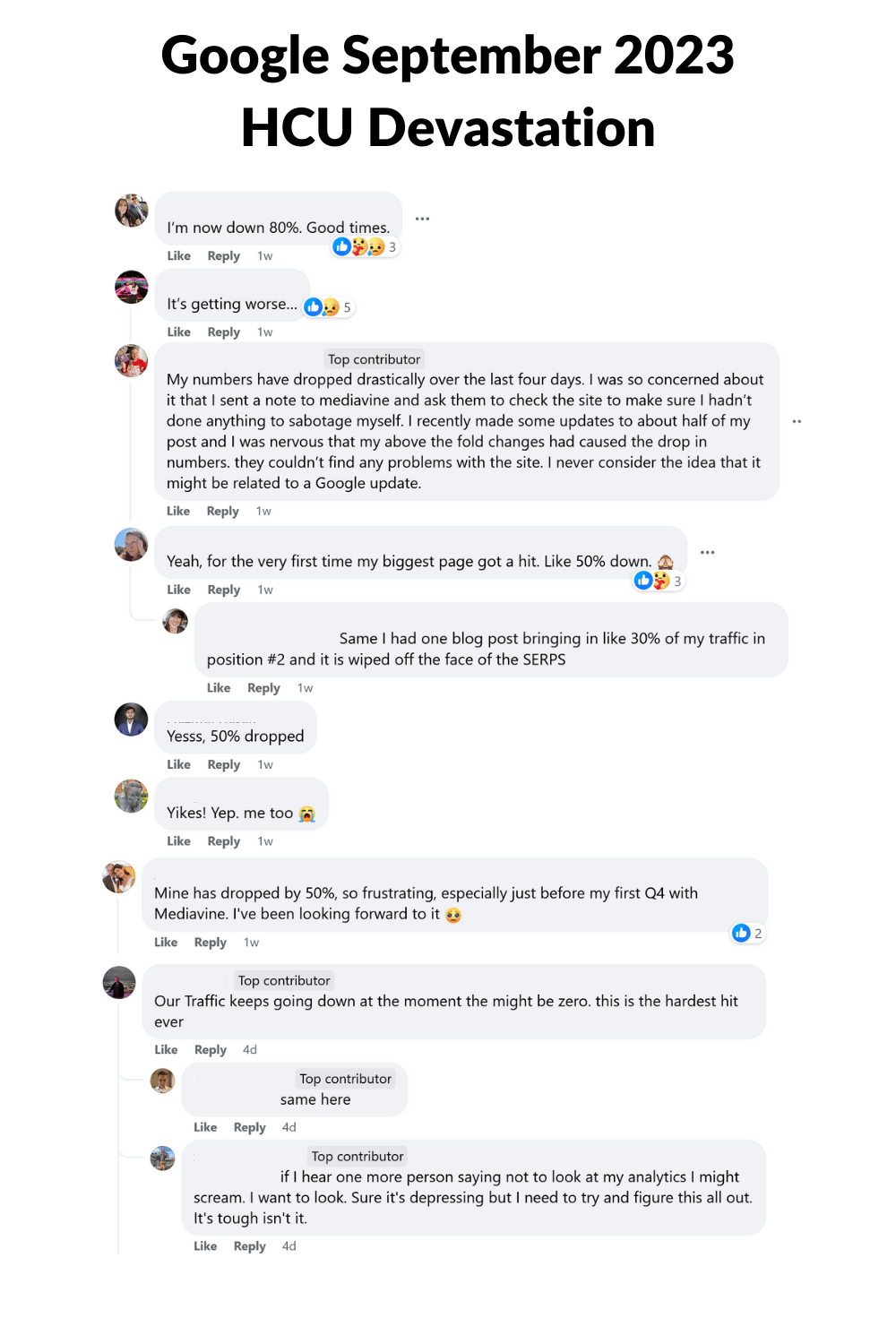 Niche Site 1 has now been monetized with a display ad network (Google AdSense).
While traffic is down for this site, and it is not eligible for a top ad network like Mediavine or Raptive, I wanted to start generating some income from this traffic, both as an experiment and so that readers could get a better sense of what this traffic would be worth, should they choose to put the AdSense ads on their site.
Niche Site 2 has absolutely skyrocketed this month. It more than doubled its pageviews, sessions, and monthly revenue!
I will provide more details in the site specific section below, but this site is really hitting its stride and is paying off much better than I had expected!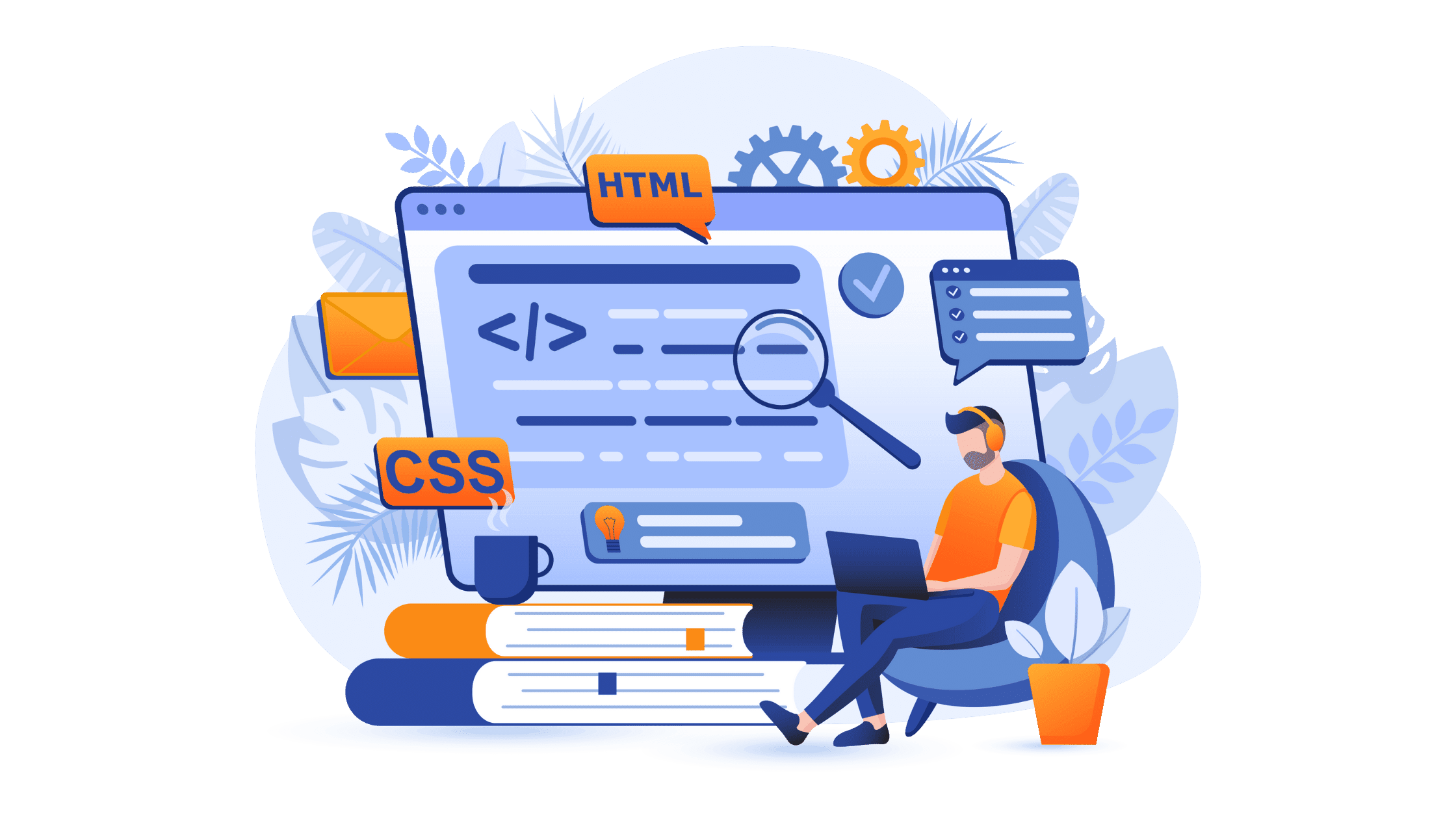 September 2023 Site Progress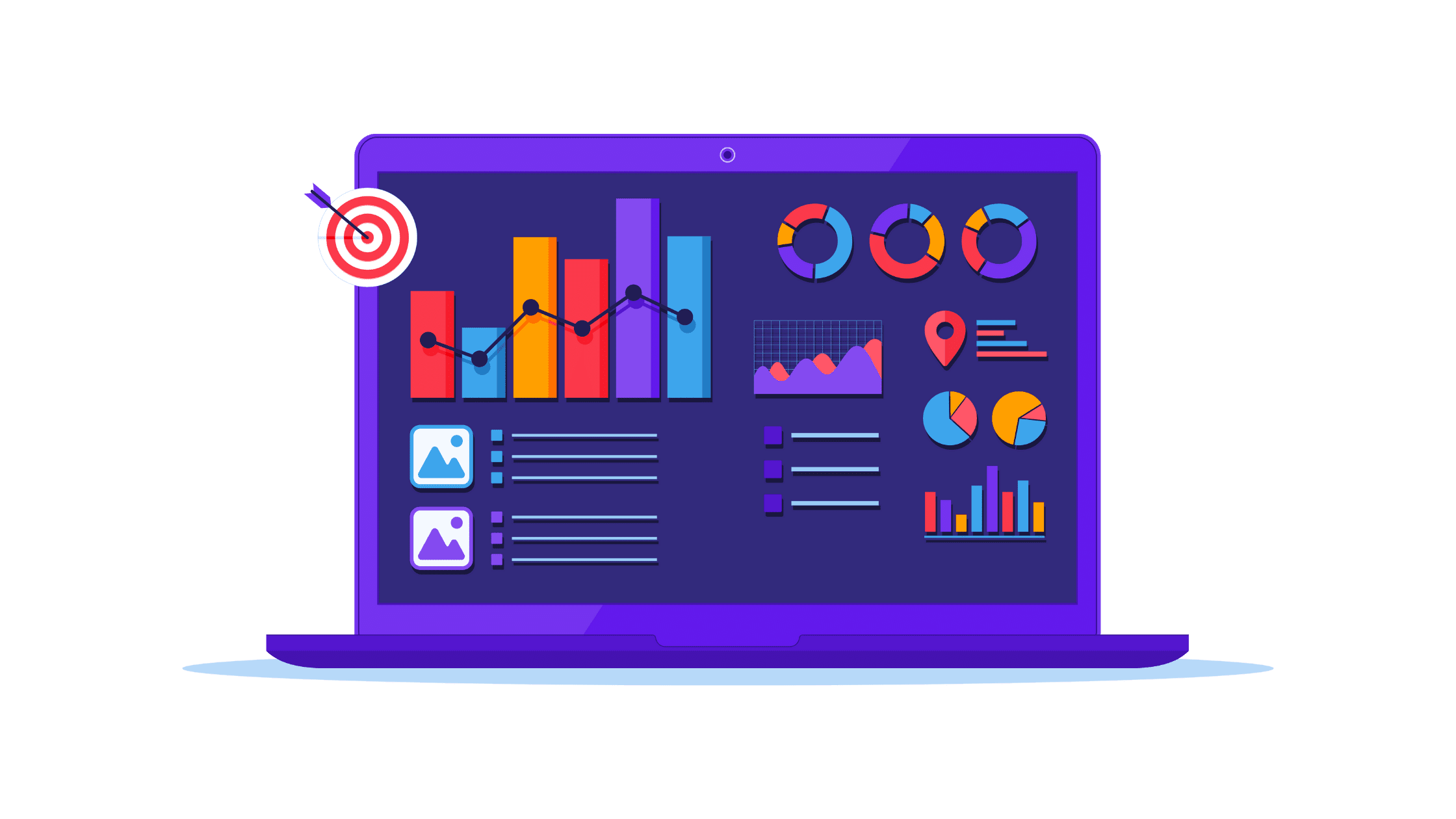 While the first few months of building a new niche site can be very slow, I've made a deliberate effort to scale these sites by maintaining a very high content velocity and establishing topical authority much quicker than usual.
Some highlights from September 2023 for two of the niche sites I'm currently focusing on building:
Niche Site 1 (Craft & DIY Niche)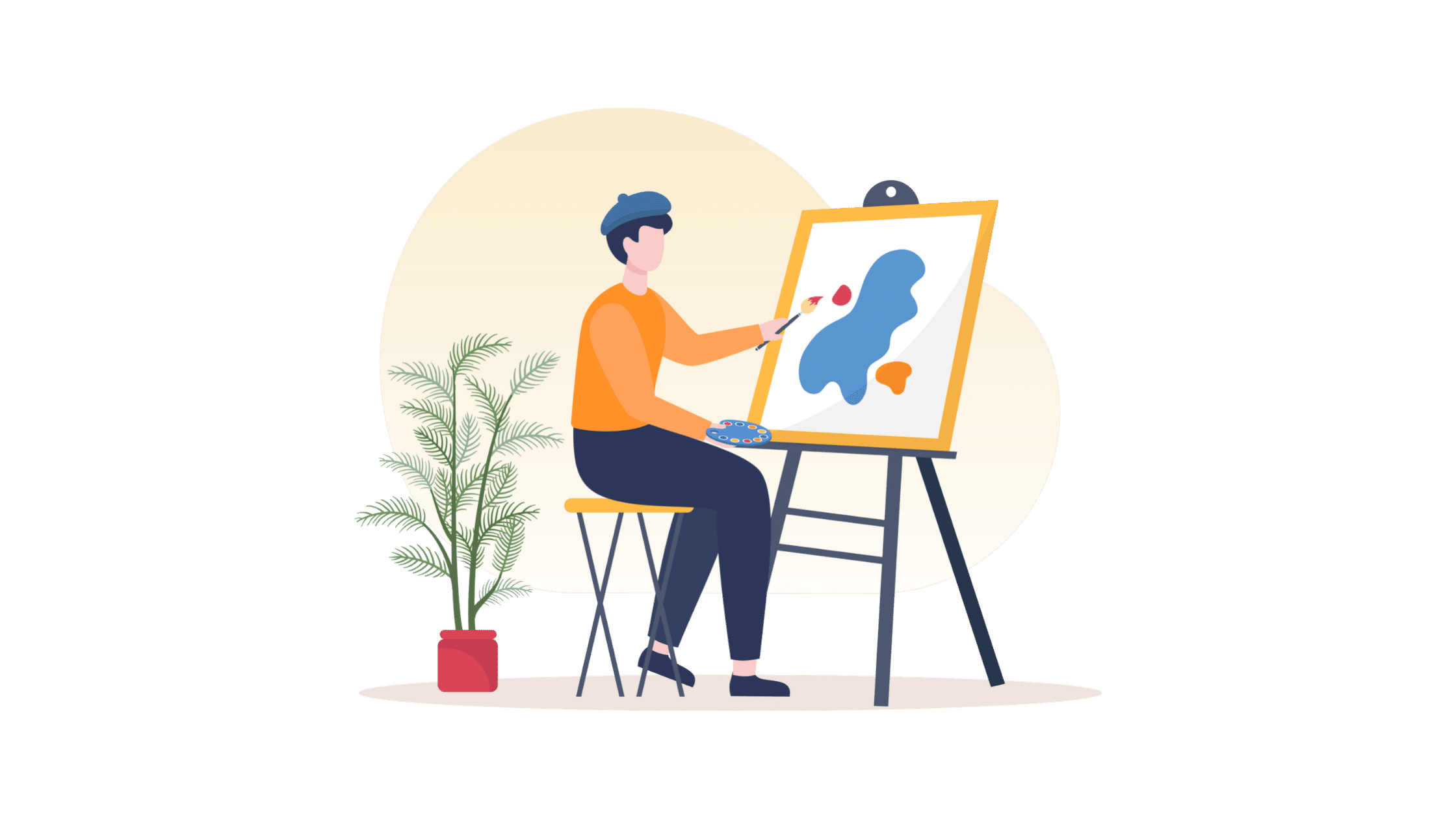 Published 5 new posts to a Craft & DIY niche site (Niche Site 1), built using a new domain. I have now published a total of ~275 posts on this site, since it was created on a fresh domain in November 2022.
Many publishers do not see significant activity until 6-12 months in, so my expectations have been pretty low for this site.
Niche Site 1 received 3,066 sessions in September 2023.
The display ads on this site were only live for about 10 days (it took about a week for Google to accept and approve this site), but for the month of September 2023, the site earned $17.18. Not very impressive, but the site is still ramping up RPM wise, and it is not receiving much traffic yet, so it's definitely better than nothing!
However, as my second niche site is still performing exponentially better and is generating substantial monthly cash flow, (and I only have finite time and resources) I plan to primarily focus on Niche Site 2 (covered in next section of article) and will probably stop new posts on Niche Site 1.
Niche Site 2 (Technology Niche)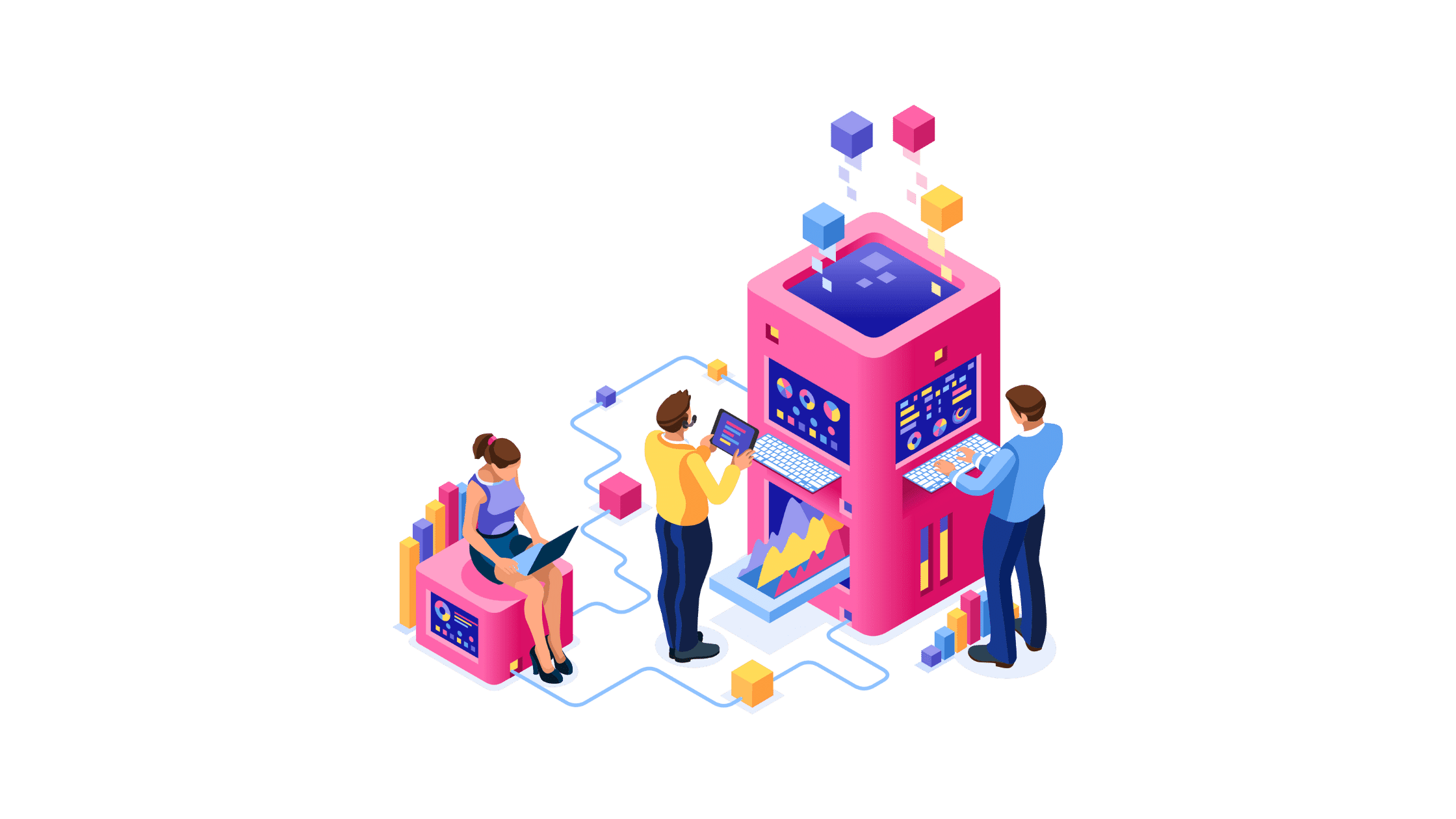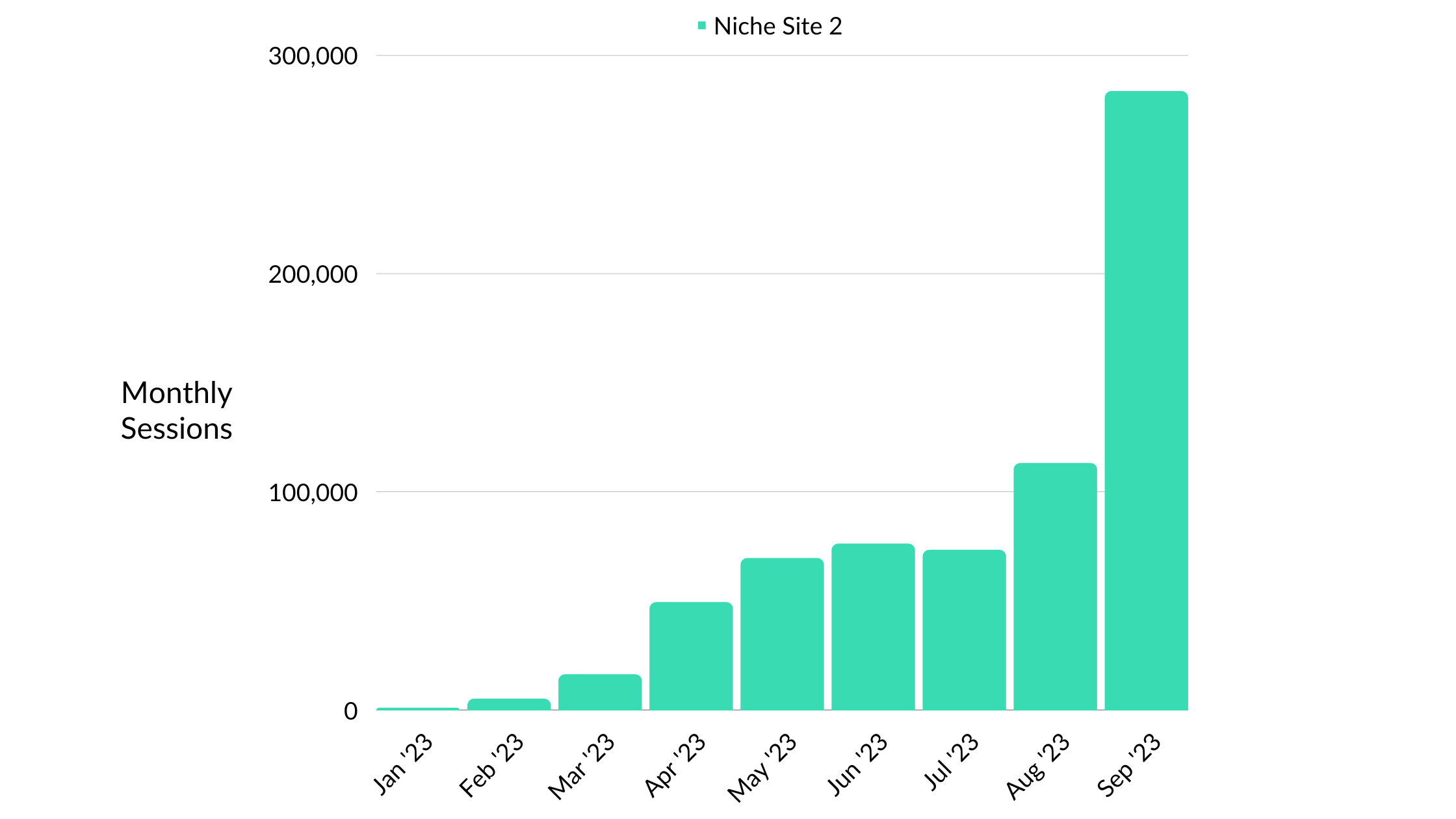 Published 130 new posts to a 12 month old technology niche site. I now have ~415 total posts published on this site. I built this site on an aged domain that I had purchased about a year prior to launching the blog in its current form. September is the ninth full month of regular content posting.
This site had a major surge in traffic during the end of August and all throughout September.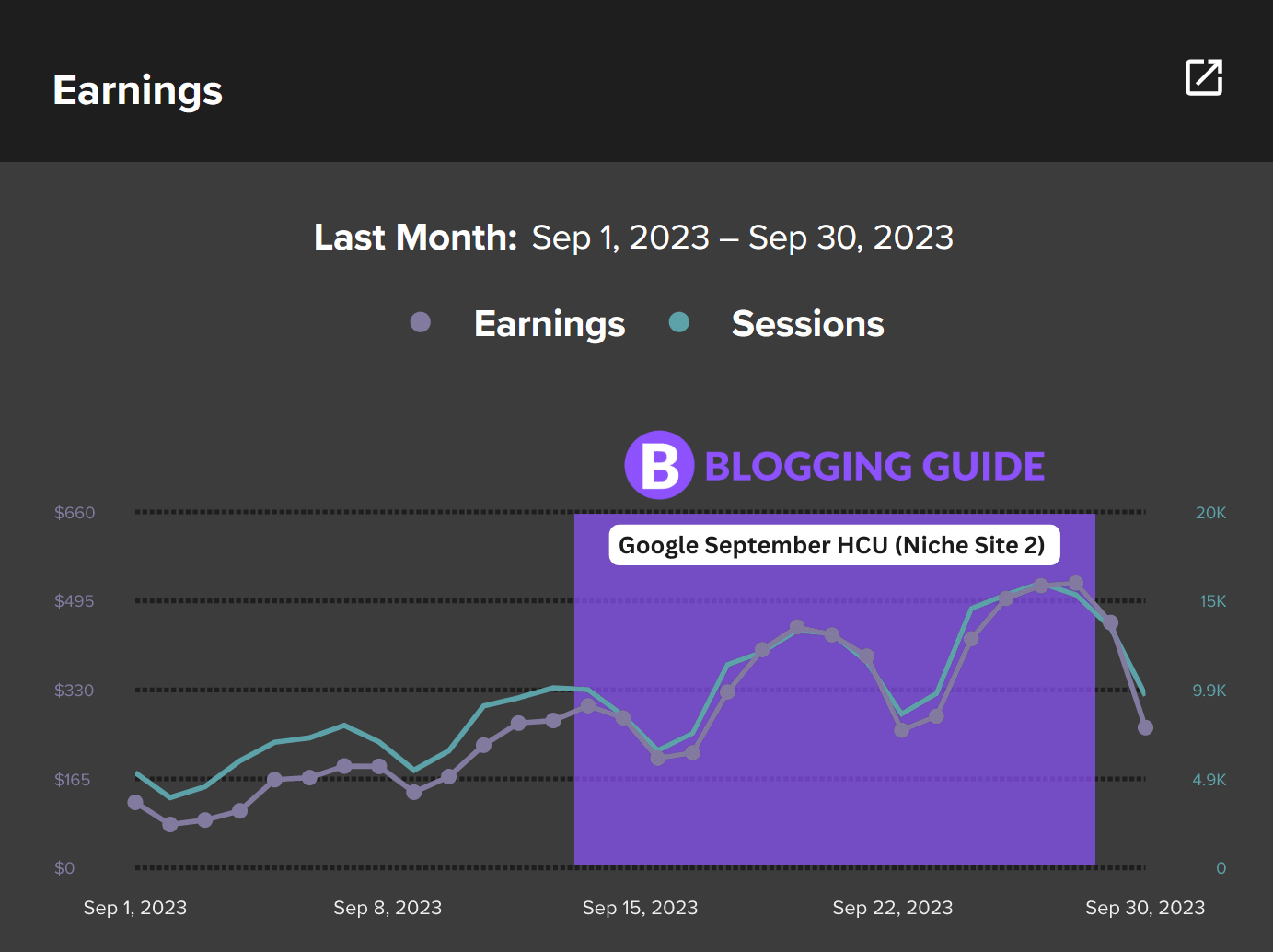 While the trajectory did become steeper after the September Helpful Content Update, the traffic was already trending up before the update and I was rapidly adding a number of articles early in the month, so it's hard to fully attribute this growth to the update (although it certainly could have played a role). I've had surges in traffic after previous updates and they tend to be less evenly distributed than this site's traffic (site traffic still followed previous pattern of about 6 weeks).
Either way, the site is doing fantastic in terms of traffic.
In September 2023, month 9 of posting content to this aged site, I received a staggering 283,542 sessions!
I'd say of the two new niche sites that I'm covering in these reports, that Niche Site 1 is far more typical in terms of site performance and growth than Niche Site 2 (which has had unusual success).
But why exactly is this site performing exponentially better?
It's hard to say definitely, but a few key trends:
New posts and pages are being indexed extremely quickly. Google Likely sees this site as having both high topical authority and unique content.
Site is well structured, fast, and focuses narrowly on its niche with no deviation from the topic at all. It is also getting close to covering the topic in its entirety as this is a very narrow niche.

The combination of a higher RPM in September and skyrocketing pageviews was clearly what made this surge possible!
But I want to underscore an important factor: while I may have done a lot "right" on this site, so have countless other bloggers, and they were still hit by the September HCU. So there is definitely some large degree of luck, timing, and the ability to implement new technology ahead of the curve (using AI writing tools like Koala at least in my case). These gains could disappear as quickly as they came. But that is the nature of a blog dependent on Google traffic.
But if you are looking for a relatively low cost business that offers remote work, asynchronous work, and relatively high financial upside, blogging is still very profitable.
Best of luck on your blogging journey!
Until next time!
-Casey