May 2023 Niche Site Report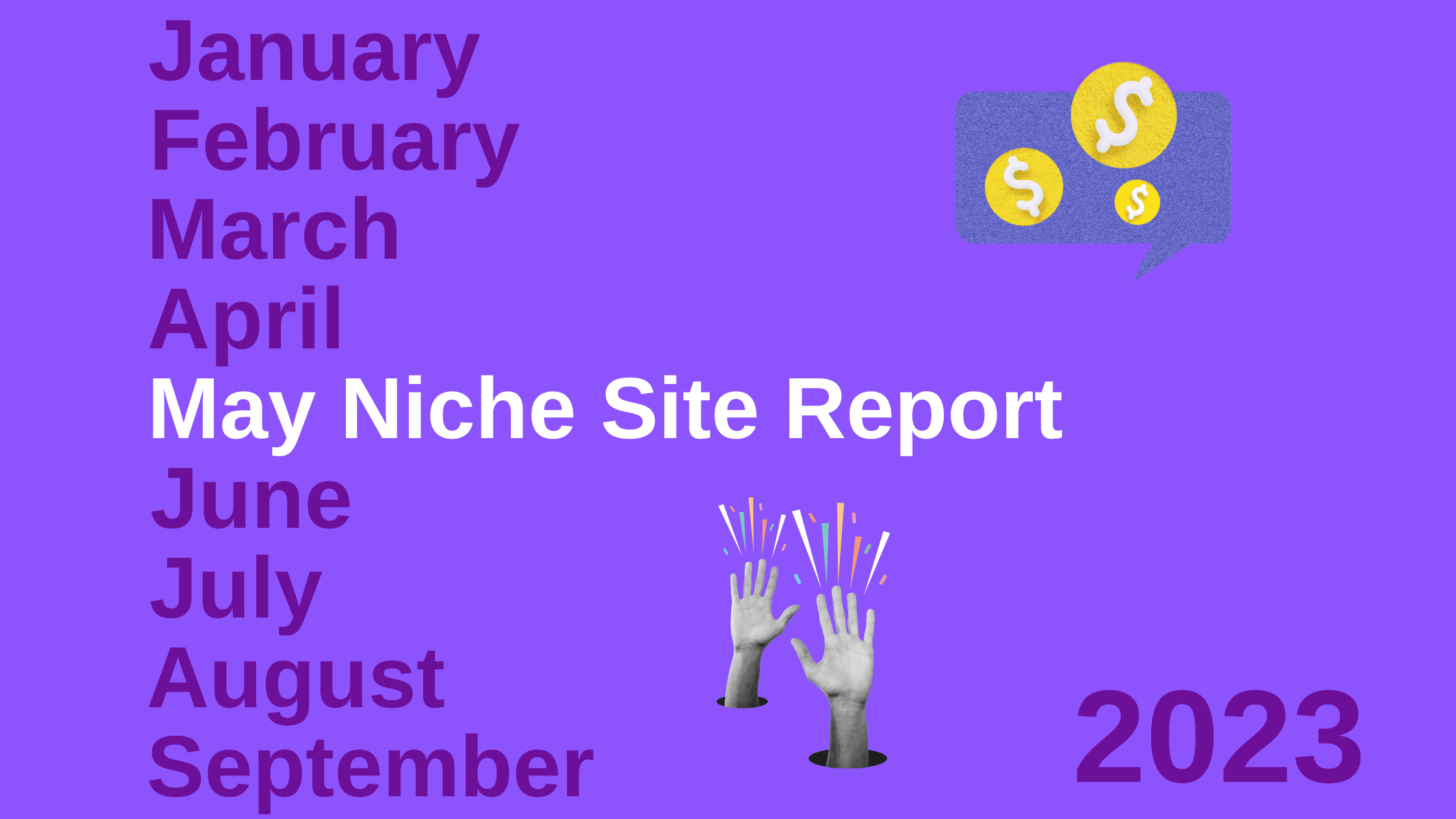 Disclosure: Some of the links below are affiliate links, meaning that at no additional cost to you, I will receive a commission if you click through and make a purchase. Read our full affiliate disclosure here.
May 2023 was an amazing month across my portfolio of niche sites. In fact, for both of the niche site projects that I focus on in these reports, my blogs experienced a huge continued surge in growth, with Niche Site 1 having its first real month of decent early traffic and Niche Site 2 getting accepted to Mediavine after just five months of posting!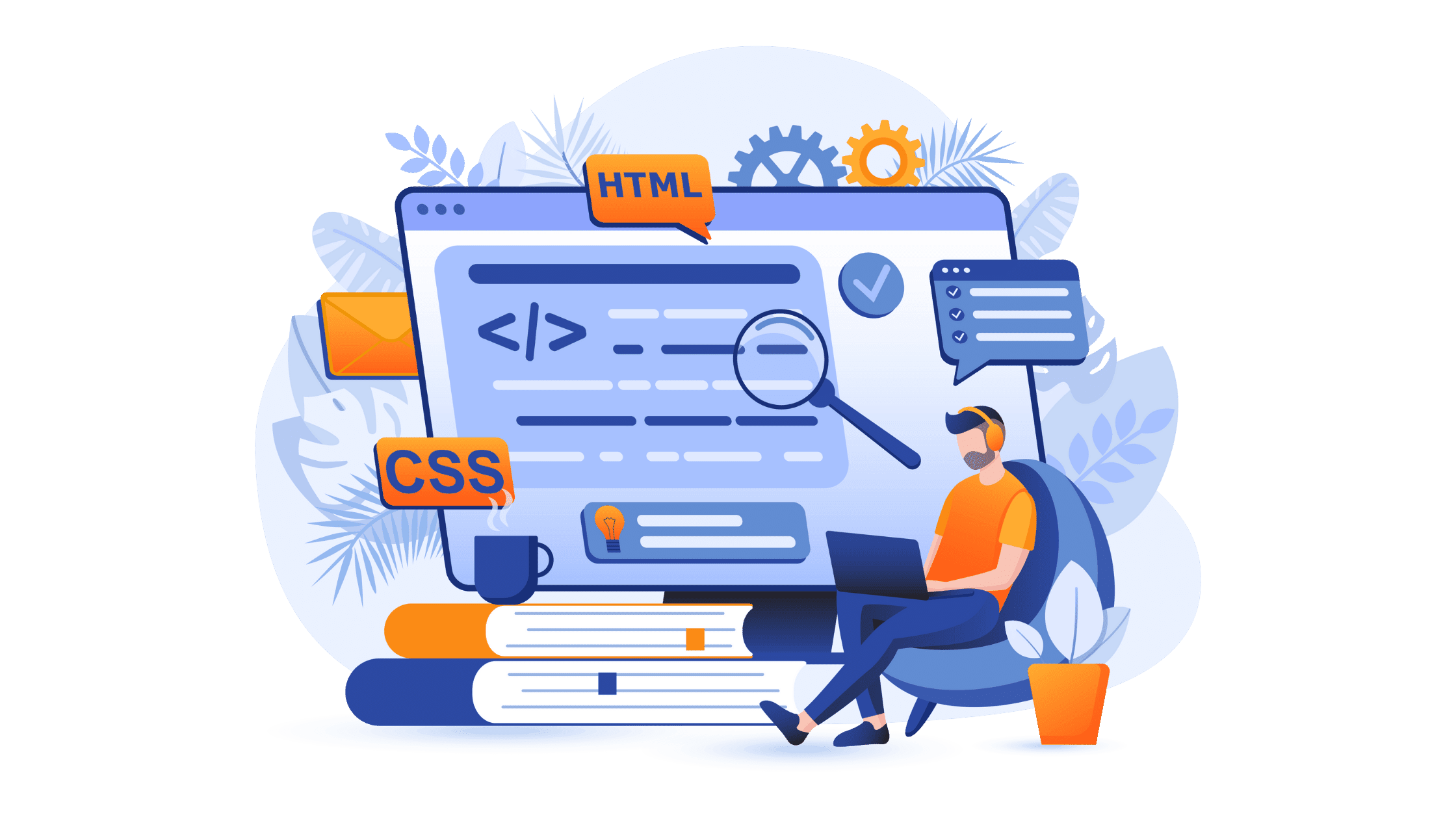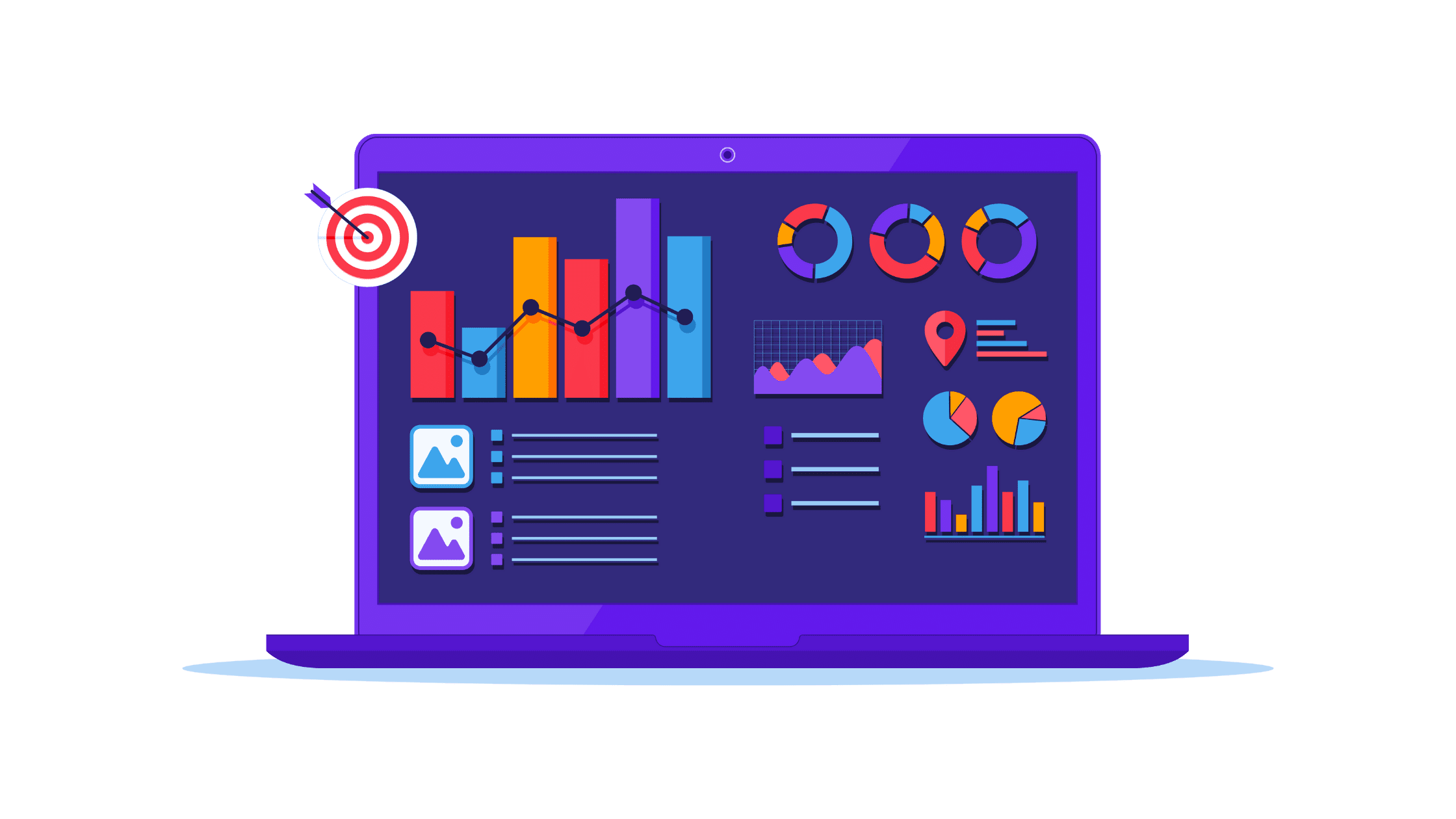 While the first few months of building a new niche site can be very slow, I've made a deliberate effort to scale these sites by maintaining a very high content velocity and establishing topical authority much quicker than usual.
Below is a traffic overview from May 2023 for two of the niche sites I'm currently focusing on building: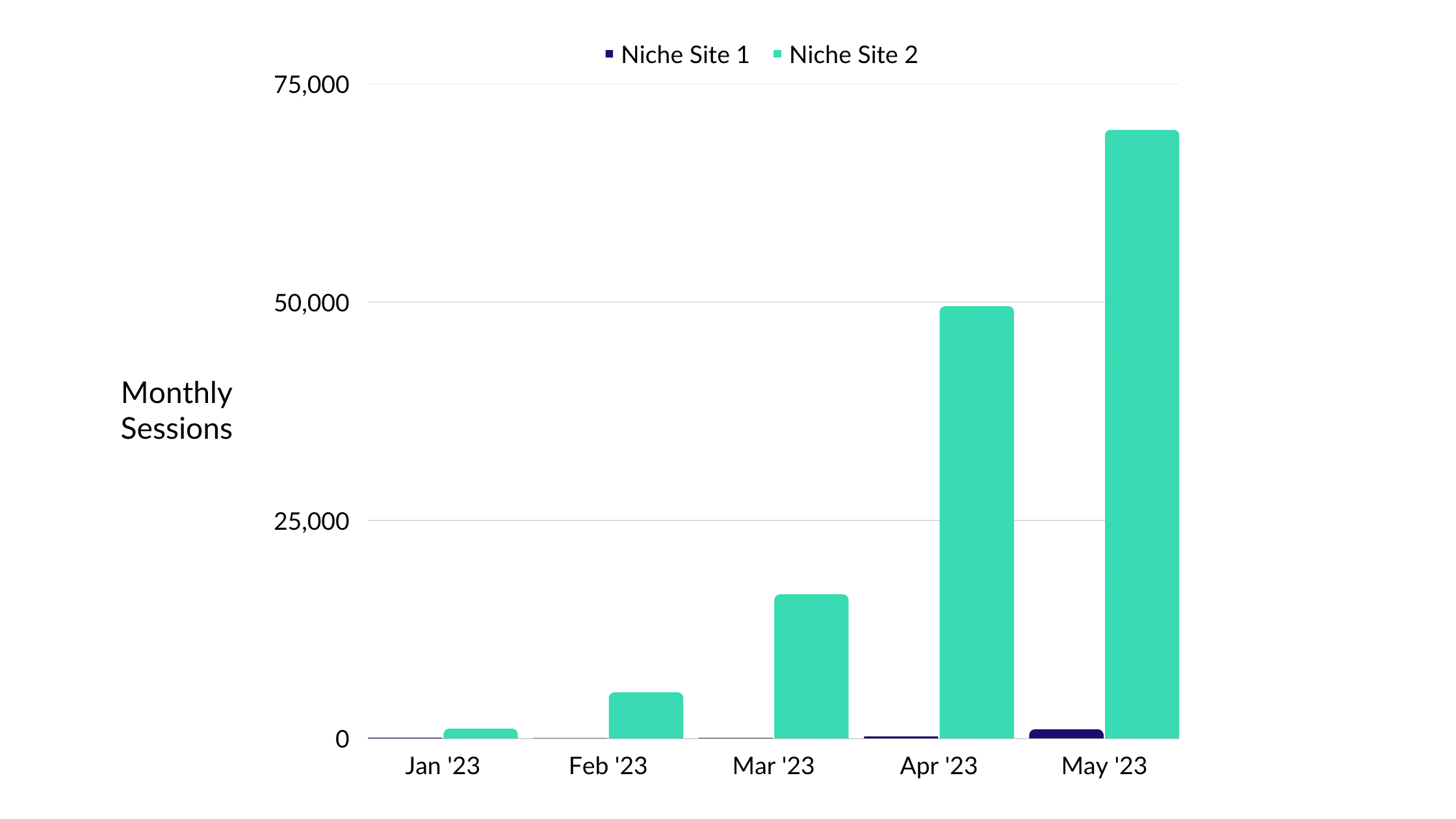 Niche Site 1 (Craft & DIY Niche)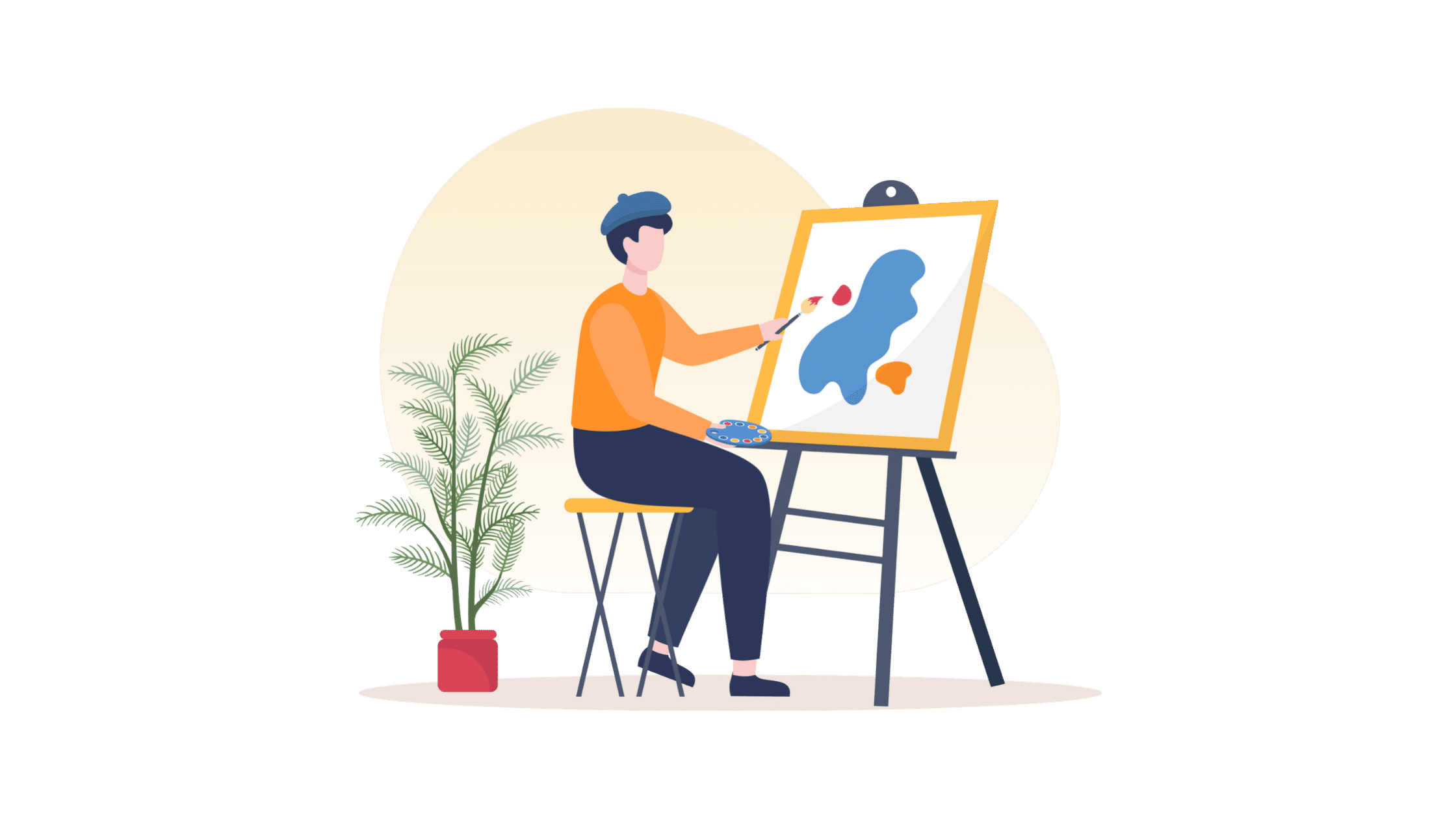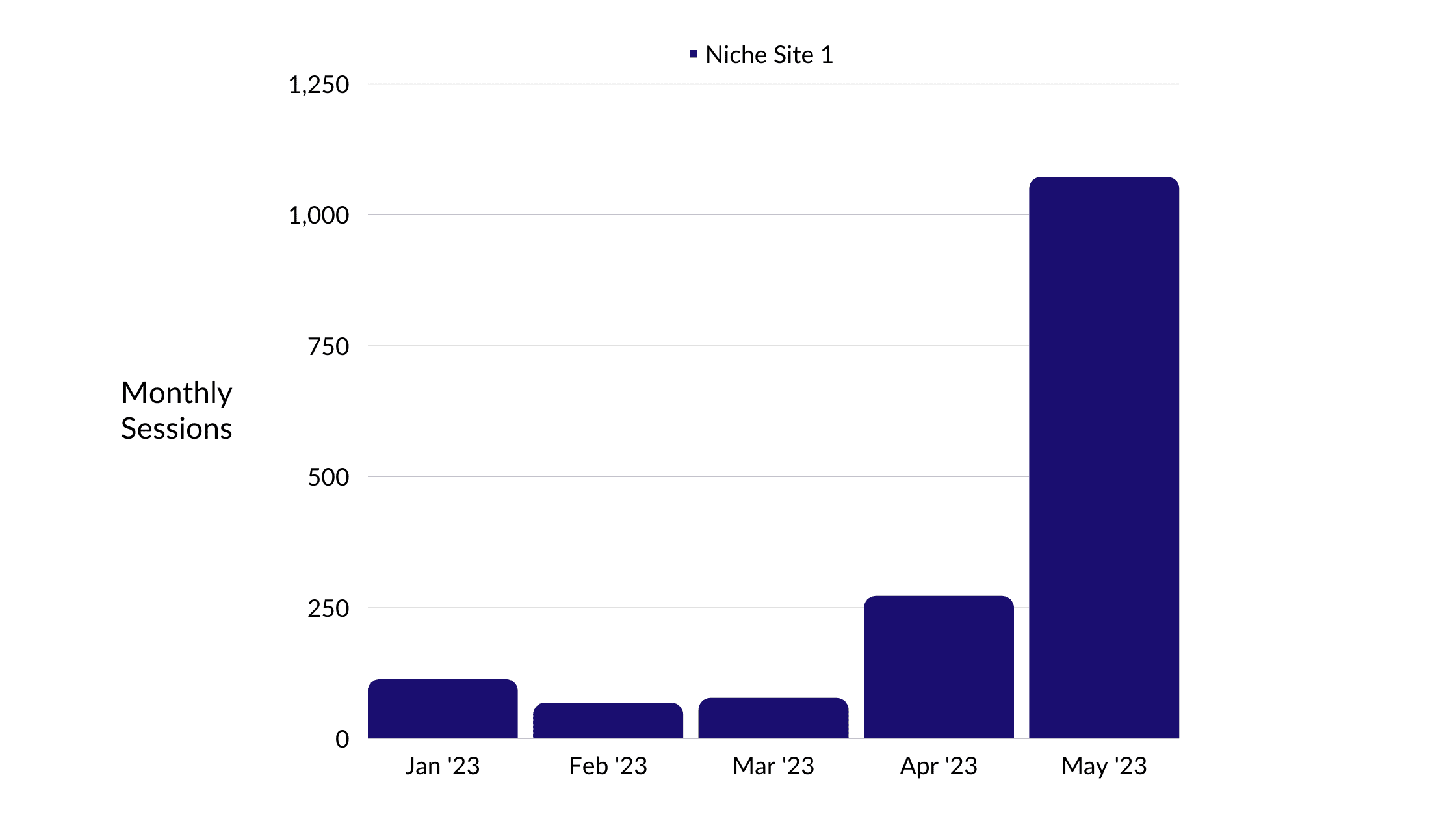 Published 38 new posts to a Craft & DIY niche site (Niche Site 1), built using a new domain. I have now published a total of ~115 posts on this site, since it was created on a brand new domain in November.
Many publishers do not see significant activity until 6 months in, so my expectations have been pretty low for this site. That said, I nearly doubled the amount of content on this site compared to last month, so I was hoping to see some growth.
While the first several months had generated negligible amounts of traffic, this site received 1,072 sessions in May 2023.
I'd say of the two new niche sites that I'm covering in these reports, this Niche Site 1 is far more typical in terms of site performance and growth.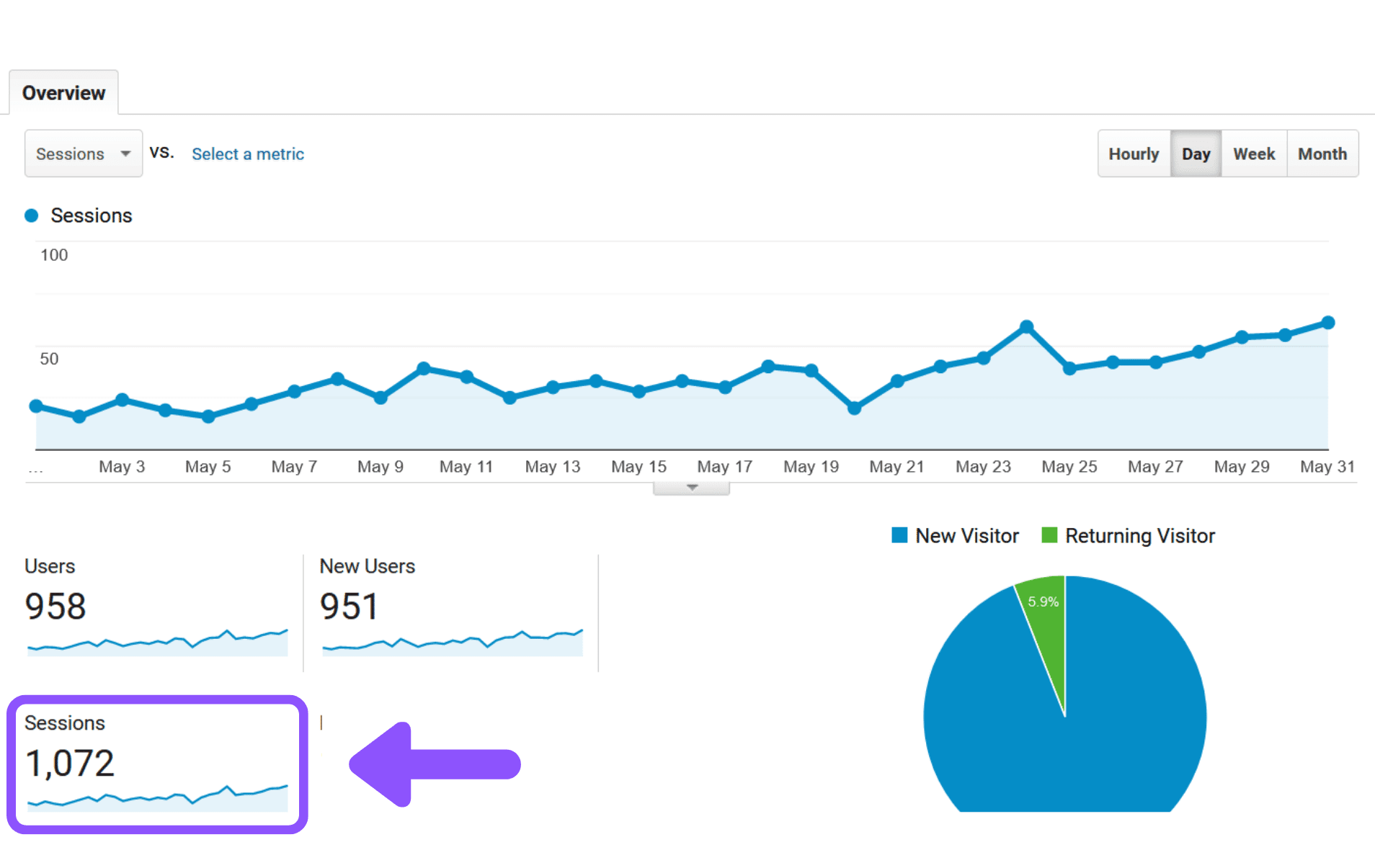 While this site's growth so far has been pretty boring, I'm definitely happy to see it start to gain some initial traction and have its first month of exponential growth (more than tripling the previous months # of sessions).
In fact, I was pretty happy to see it even cross 1,000 sessions per month, which I view as a good indicator for a site built on a fresh domain, after just a couple of months!
However, as my second niche site is still performing exponentially better, and I only have finite time and resources, I plan to shift my content production efforts primarily to Niche Site 2 (covered in next section of article), which is now generating some income!
Niche Site 2 (Technology Niche)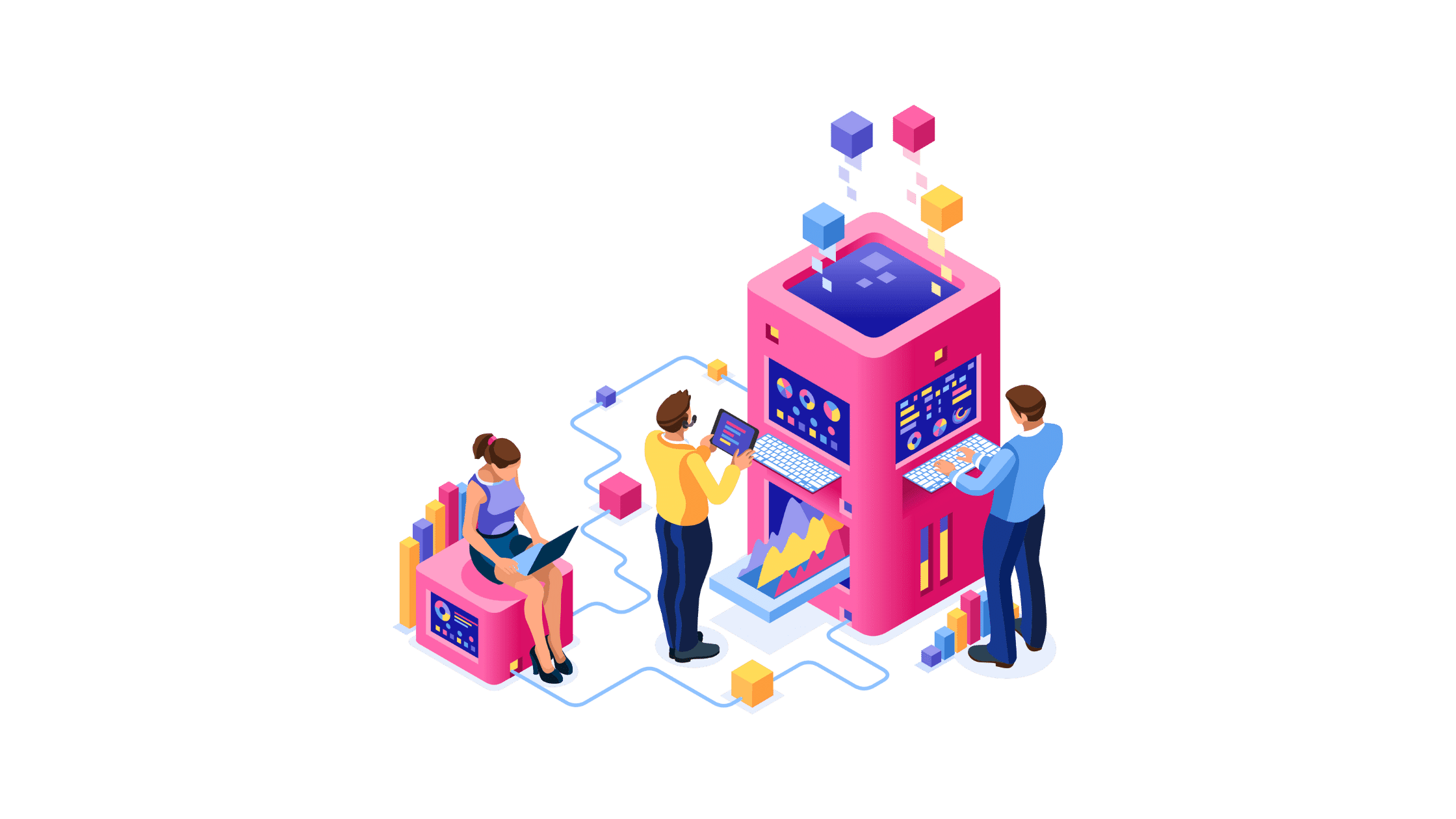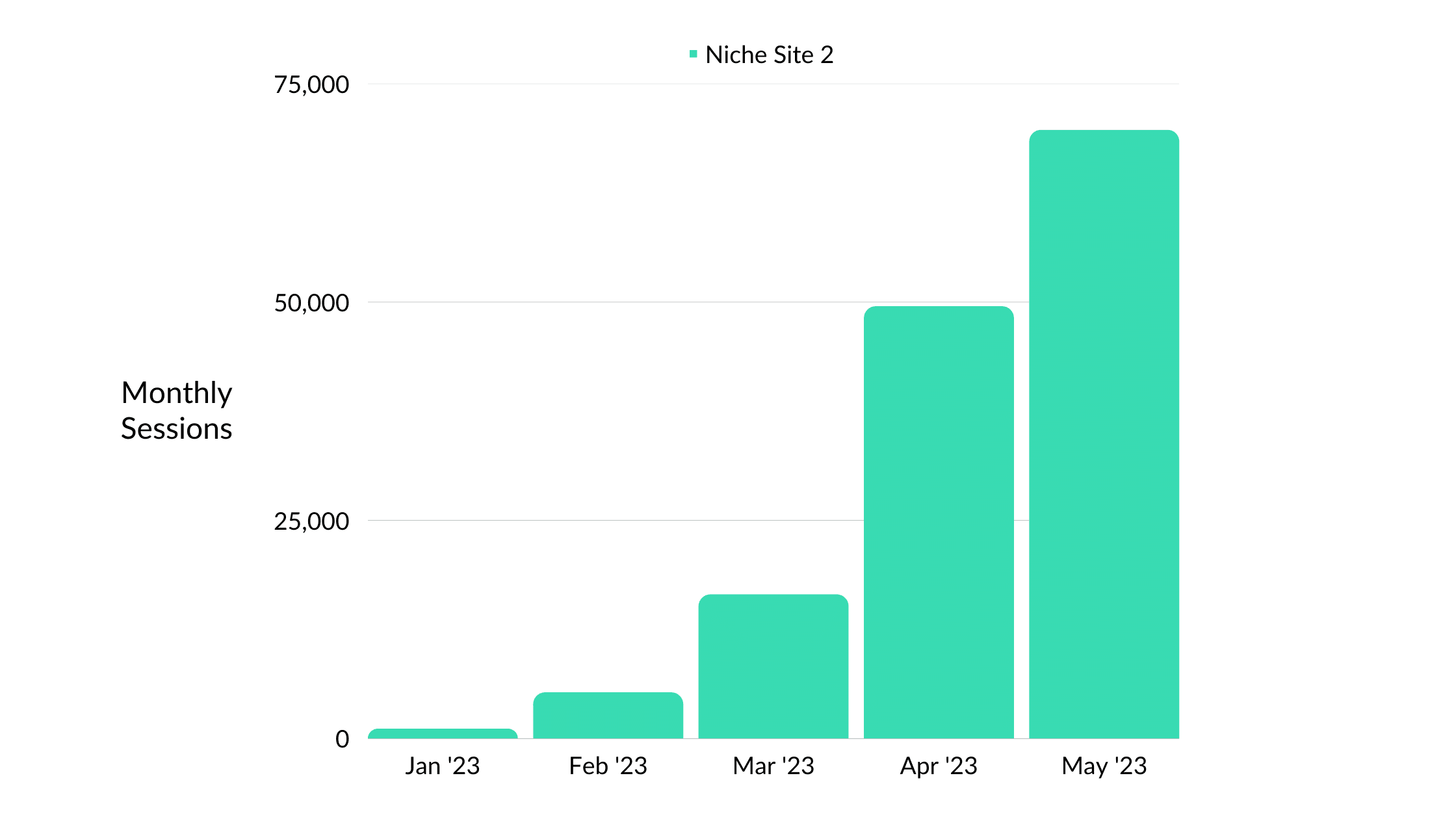 Published 30 new posts to a 7-8 month old technology niche site. I now have around 150 posts published on this site. I built this site on a domain that I had held for about a year or so (but had not used until I built the current site in fall 2022). As is the case for Niche Site 1, May is the fifth full month of regular content posting.
The site slowed in growth compared to previous months, but still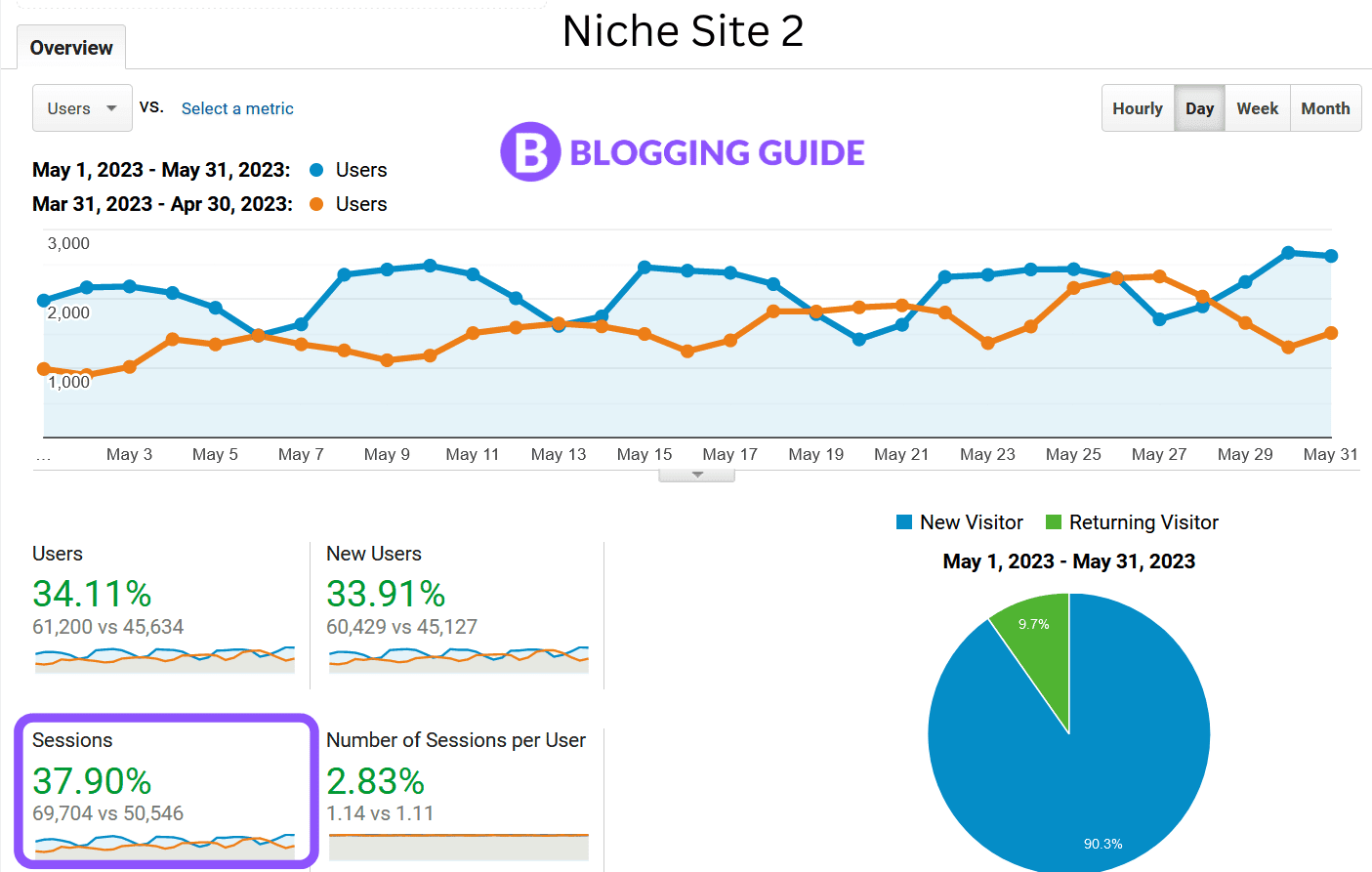 In May 2023, month 5 of posting content to this aged site, I received a staggering 69,704 sessions!
This site is definitely one of the fastest growing sites (in terms of early traffic) of the 25+ sites I've built from scratch!
And critically, I reached 50,000 sessions, the all important traffic requirement to apply to Mediavine!
While not at all typical of the early stages of blogging growth, Niche Site 2 represents the upper bound of what is possible when building a brand new content site in 2023. While not nearly as exciting, Niche Site 1, by comparison, offers a far more realistic growth trajectory.

It is important to note that it is entirely possible that these blogs could be receiving close to 0 sessions per month.
I've had sites take 4-6 months to reach "escape velocity" using the exact same strategy.
So why did Niche Site 2 grow so fast?
I covered this in detail in last month's post, but in short, I think this site "did everything possible correctly" in the first few months:
Used Lightweight and Super Fast Theme. The first iteration of this site was visually appealing but not optimized for speed. So, in the month or two before I started adding posts, I switched to a lightweight theme.
Used Incredibly Powerful Hosting. A few years ago, I discovered Kinsta, when I was testing various blog hosting providers. I was instantly in love. While expensive, it is my go to solution for websites that I have confidence will grow quickly (or for my more established sites that already have more traffic).
Avoided Lower Tier Ad Networks. One thing that I consistently do to boost the odds of early success with sites that I build is I resist the temptation to use any display ad networks early on. I get that it's nice to make a few bucks a month with Google AdSense, Ezoic, or other ad networks that have lower traffic thresholds. But ads slow down your site, and some ad networks, like Ezoic can have a noticeable impact on site performance.
High Content Velocity. One thing that was fairly unique on this site, compared to my usual blog building experience, is I hammered it with high quality content. Content velocity is crucial for many reasons, but a few of the most important are your site is recognized as active much faster by Google, you can quickly build topical authority, you build organic backlinks faster, etc.
High Quality Content. Almost anyone who is a native English speaker and has decent experience writing can create high quality content. But there is a true science to creating high quality content at a large scale. I personally seeded this site with some great articles in months 1 and 2. And I probably personally wrote about 30% of the published content across the entire site.
Do any of these factors alone account for the quick success seen by Niche Site 2 vs. any other niche site?
No, probably not.
But cumulatively, they gave my site a number of advantages, which were compounded by the hyper focused keywords, I targeted.
This all resulted in Niche Site 2 reaching 69,704 sessions for May 2023, crossing the threshold to apply to Mediavine mid way through the month, and most  importantly, my acceptance into Mediavine!
If you've read any of my previous articles on getting accepted into Mediavine, you'll know that this was probably the most exciting thing that could have happened to this site!
While I initially thought my goal of getting this site approved by Mediavine by the end of 2023 was extremely ambitious, I managed to do so in under 6 months, which is still hard for me to wrap my head around!
For reference, previous attempts to get a site onto a premium ad network like Mediavine have taken anywhere from 12-24+ months!
This site you are reading, Blogging Guide, took nearly two years to get approved and earn its first ad dollar!
Below is a graph recapping the extraordinary growth over the past 5-6 months!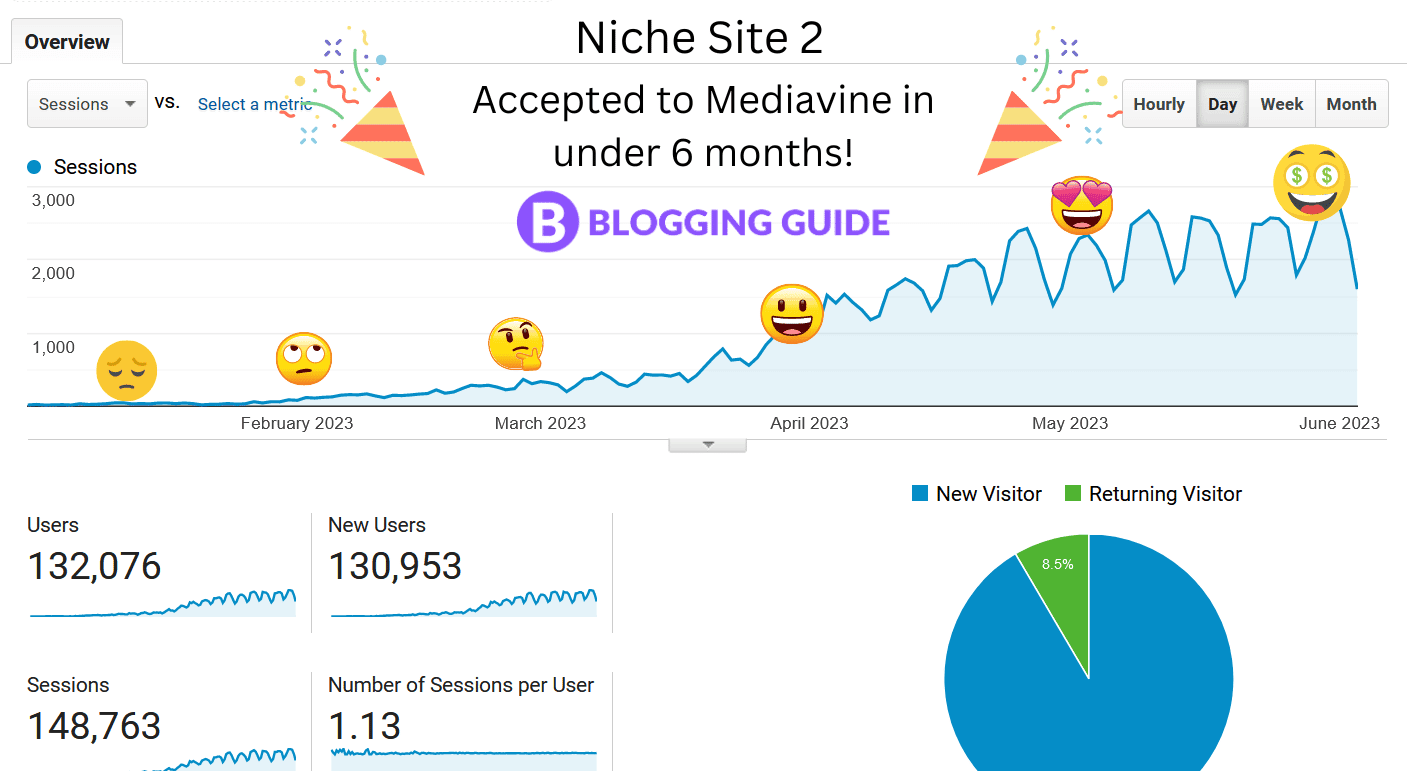 Here is a look at the the first month's earnings for a brand new site launched Mid May 2023 (meaning, the site had both limited days and some lower RPM days as it takes ad networks several days to figure out what content to serve on your site):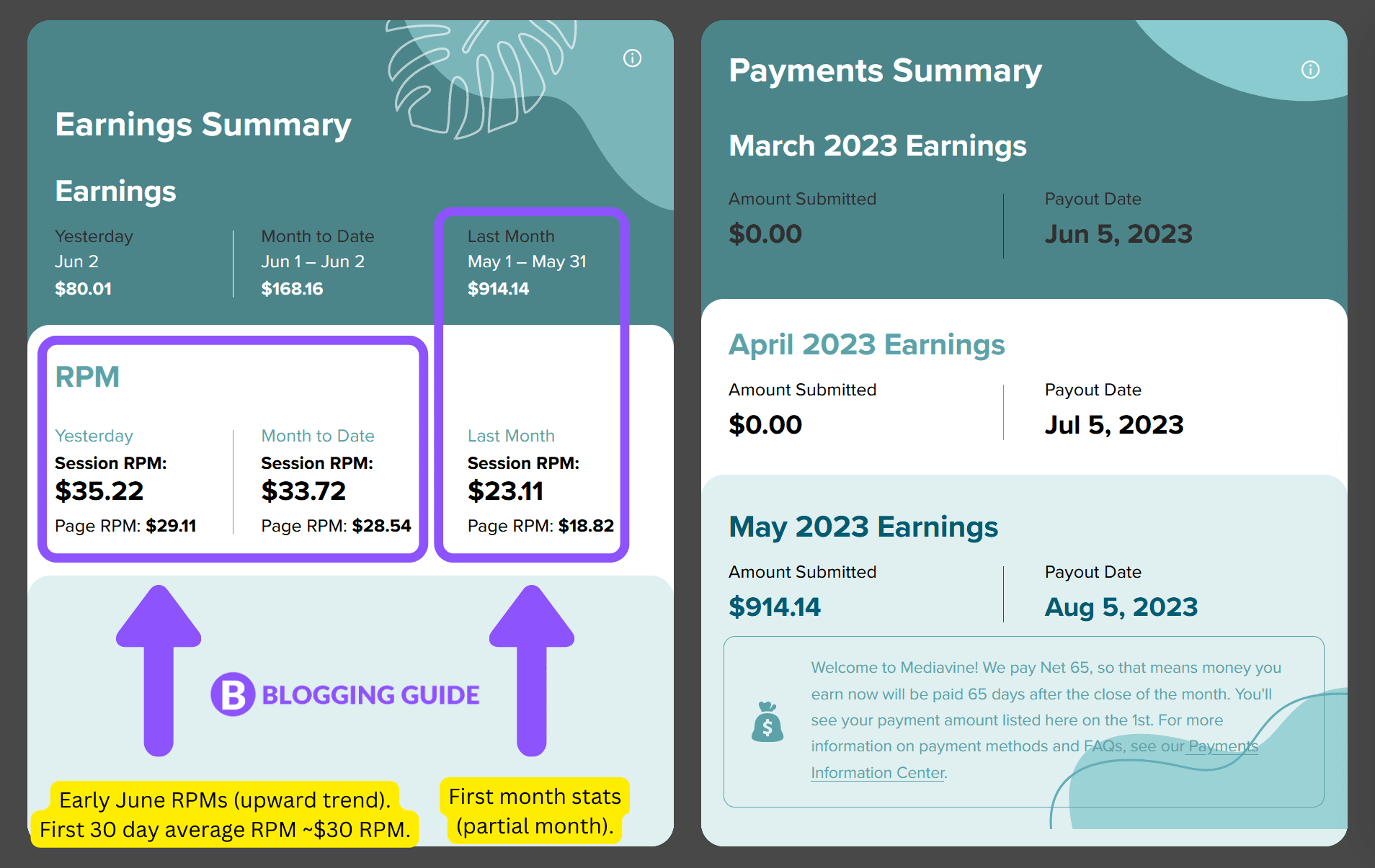 So in its first month of earning any money (May 2023), Niche Site 2 earned $914.14. The RPM for this ramp up period was ~$23!
This is typical for the ramp up period where Mediavine starts running ads on your site, so don't panic! The first few days are always disproportionately low.
In my experience, even if you have optimized all the proper Mediavine settings for your site, it takes about 7-10 days to reach your "true" RPM. This excludes holidays, changes in fiscal quarter, and other seasonal events that independently affect RPMs.
While I'm thrilled to have reached this major milestone, the work on this site is really just beginning. I plan to double the total number of posts by the end of the year, in addition to updating some of the older content.
I also have lots of work to do to improve my larger and more established sites, as well as add new content to newer slower growing sites, like Niche Site 1.
Best of luck on your blogging journey!
Until next time!
-Casey