Buying vs. Building a New Blog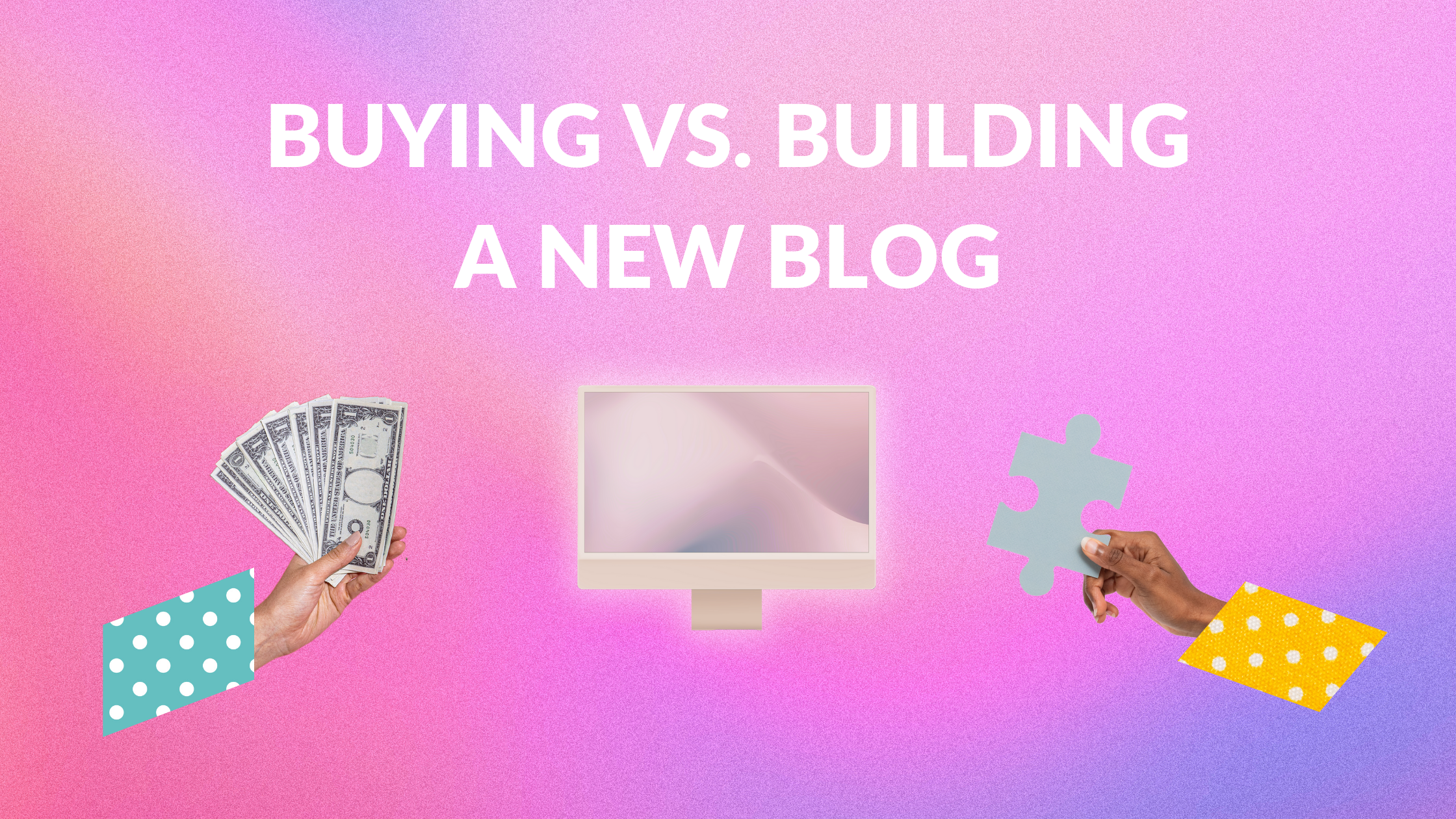 Disclosure: Some of the links below are affiliate links, meaning that at no additional cost to you, I will receive a commission if you click through and make a purchase. Read our full affiliate disclosure here.
When starting a new blog, one of the first decisions to make is whether to buy an existing blog or build a new one from scratch. Both options have their advantages and disadvantages, and the choice ultimately depends on the blogger's goals and circumstances.
Buying an existing blog can be a good option for those who want to skip the initial setup and jump right into creating content. It can also provide an established audience and revenue stream, which can be beneficial for bloggers who want to monetize their blog quickly. However, buying a blog can be expensive and may come with hidden issues that the buyer may not be aware of.
On the other hand, building a new blog from scratch can be a more affordable option, especially for those who have the skills and time to do it themselves. It also allows for complete creative control and the ability to tailor the blog to the blogger's specific needs and preferences. However, building a new blog can be time-consuming and may take longer to gain traction and attract an audience.
I've almost exclusively built my own blogs, but recently I acquired my first content site (already monetized with a top display ad network, Raptive). This article will explore the differences between bloggers who build vs. buy their sites, as well as the potential benefits and drawbacks of each approach.
Differences Between Bloggers Who Build vs. Buy Blogs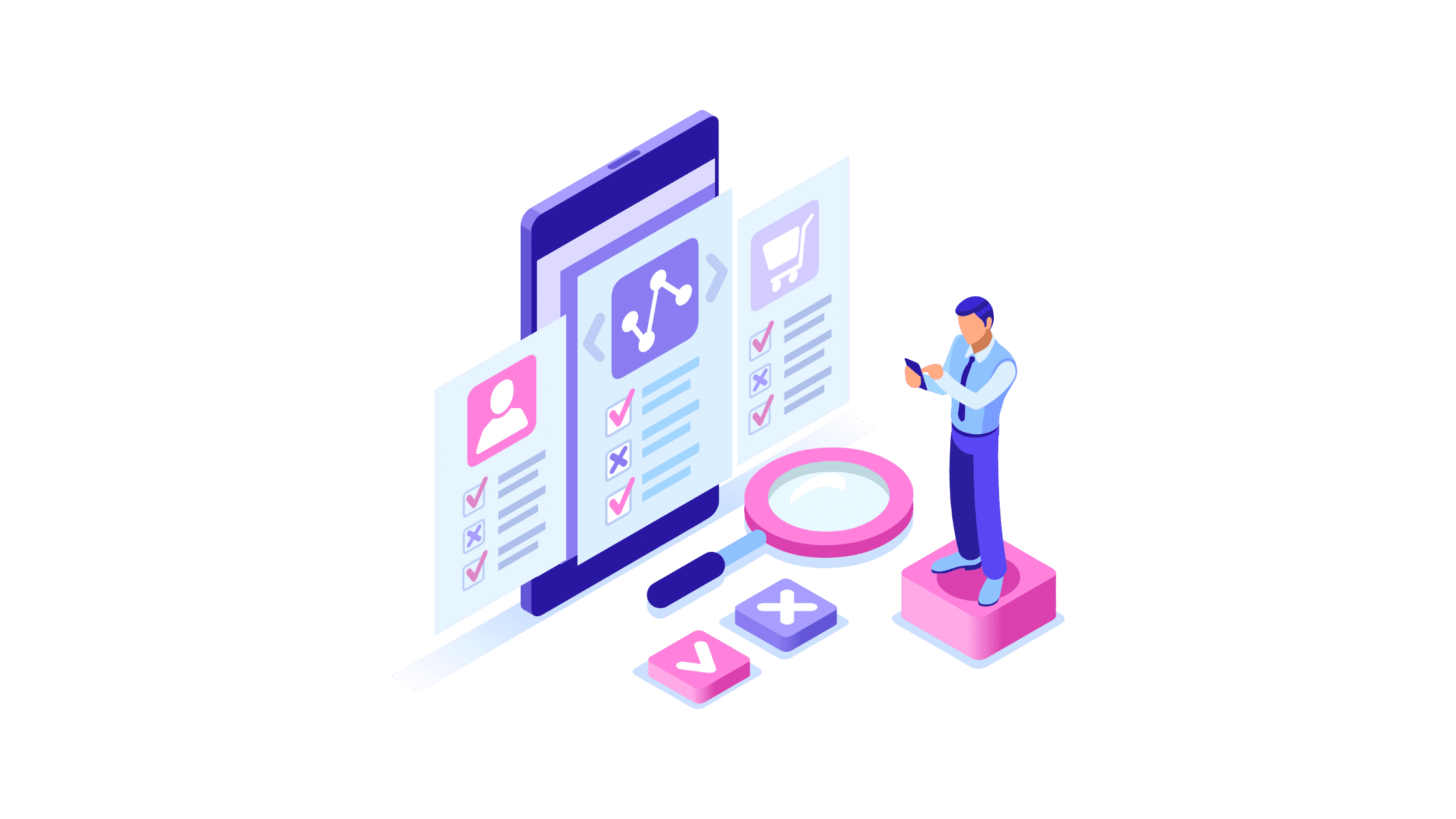 Bloggers who build all their sites from scratch. These bloggers usually are either experienced with web development, writing their own content, and are generally more risk adverse.
Experienced online business owners who strategically acquire blogs. This second group of site operators acquire sites since they are a high ROI alternative investment. They may have some of the skills mentioned in the previous group, but they tend to evaluate sites based on factors like the cost to produce blog posts or the cost to have freelancers assist in managing their sites.
I have always been in the first group, although I have been considering acquiring a site for the past year or so.
Recently I joined the much smaller third group: bloggers who build and buy income producing blogs.
I acquired a site that had existed for several years, had been sold once before, and was in a niche I normally wouldn't have picked.
While it's too early to determine whether this was a better use of my money (which could have been deployed across any of the number of other sites that I've previously built), the experience has generally been quite positive and I'm definitely looking to acquire more sites in the future.
Since I've adopted this hybrid approach, I had to spend a lot of time thinking about the pros and cons of each business model. So I wanted to share some of these insights with you, in case you are considering either option.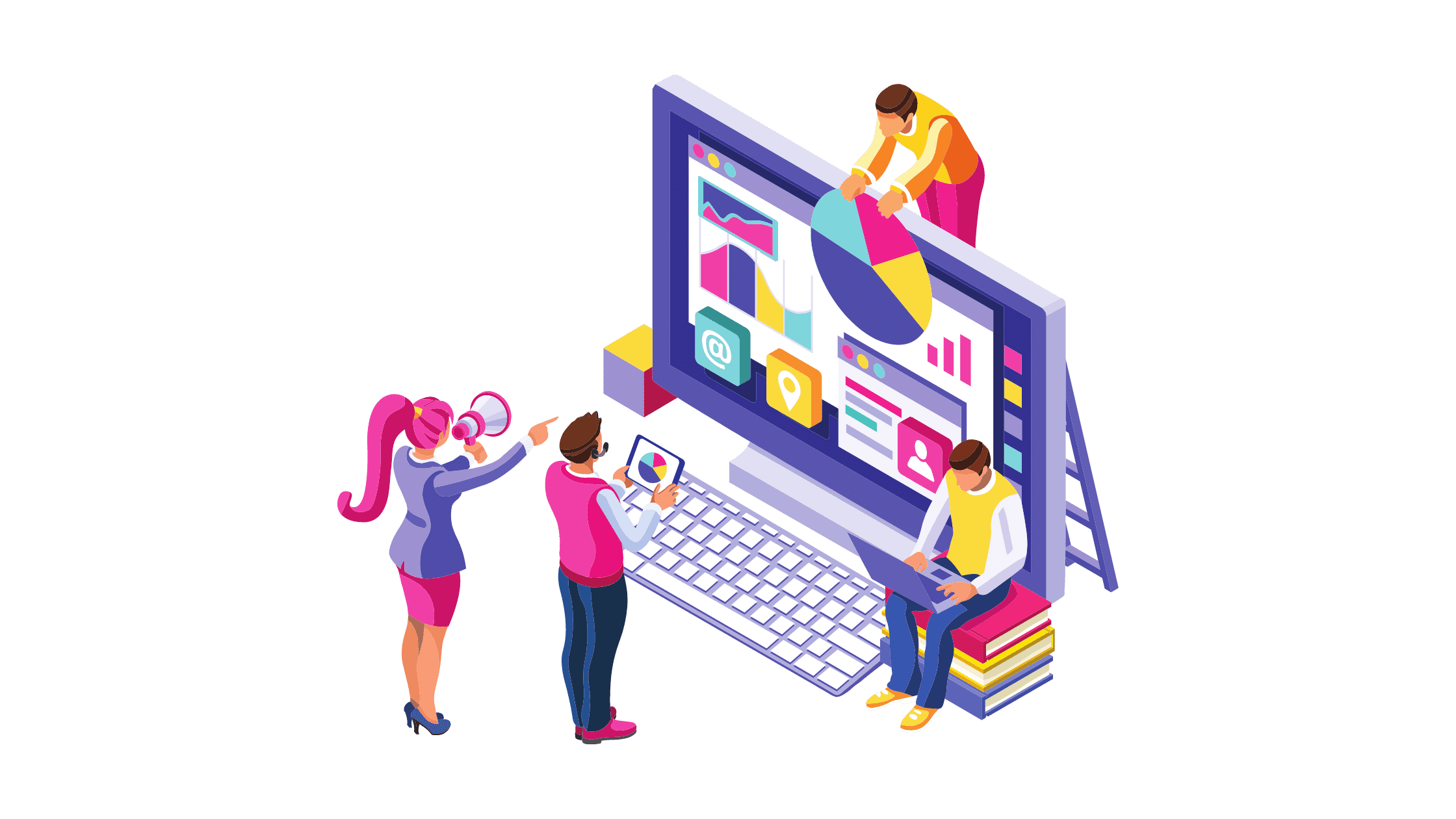 Pros of Building Your Blog From Scratch
You Can Get Branding "Right" From the Start. When you build your own blog from scratch, you get to decide core elements such as what niche the site is in, how you want to personalize and brand your blog posts, and you can choose the name of your blog.
You Have Control Over How the Site is Built. When you are the one building a site, you have full control over the blogging platform your content is published on, how the site will ultimately be monetized, and you can be certain about what sort of SEO tactics have been used and the overall history of the site and its status within Google.
Out of Pocket Costs are Significantly Less. One of the big incentives for building your own blog is the extremely low cost of getting started. You can build your site for under $100 in the first year if you are really cost conscious, or more likely, you can experiment with different themes, plugins, and hosting, and keep the cost under $1,000 in the first year.
Cons of Building Your Own Blog
Technical Challenges. One of the most immediate hurdles of building your own blog is the frustration many bloggers will encounter from various technical issues. This is especially true if this is your first time building a blog. Even as someone who has built and operates 20+ blogs, there are always unexpected technical challenges. And depending upon your skillset, these challenges can be expensive to fix.
Site May Take Years to Fully Monetize. Perhaps the biggest drawback of building your own blog is the shear amount of time it will take for your site to start earning money. Yes there are exceptions, but generally speaking, unless you already have experience building and scaling blogs, it can take 12-24 months to build an income stream that even comes close to replacing a full time job.
Investment of Your Time (Hidden Costs). One of the most commonly overlooked drawbacks of building your own blog from scratch, is the fact that you will personally need to invest large amounts of your time. These costs are often deferred since you can only front-load so much of your time, but they quickly begin to add up. Valuing your time at $0 per hour is misleading at best.
Note: For the purposes of this comparison, when I refer to "buying a blog" I am referring to a blog that is income producing (or has enough traffic to be income producing). I'm not including shell sites which can be bought to skip the dreaded Google sandbox phase or investing in aged domains.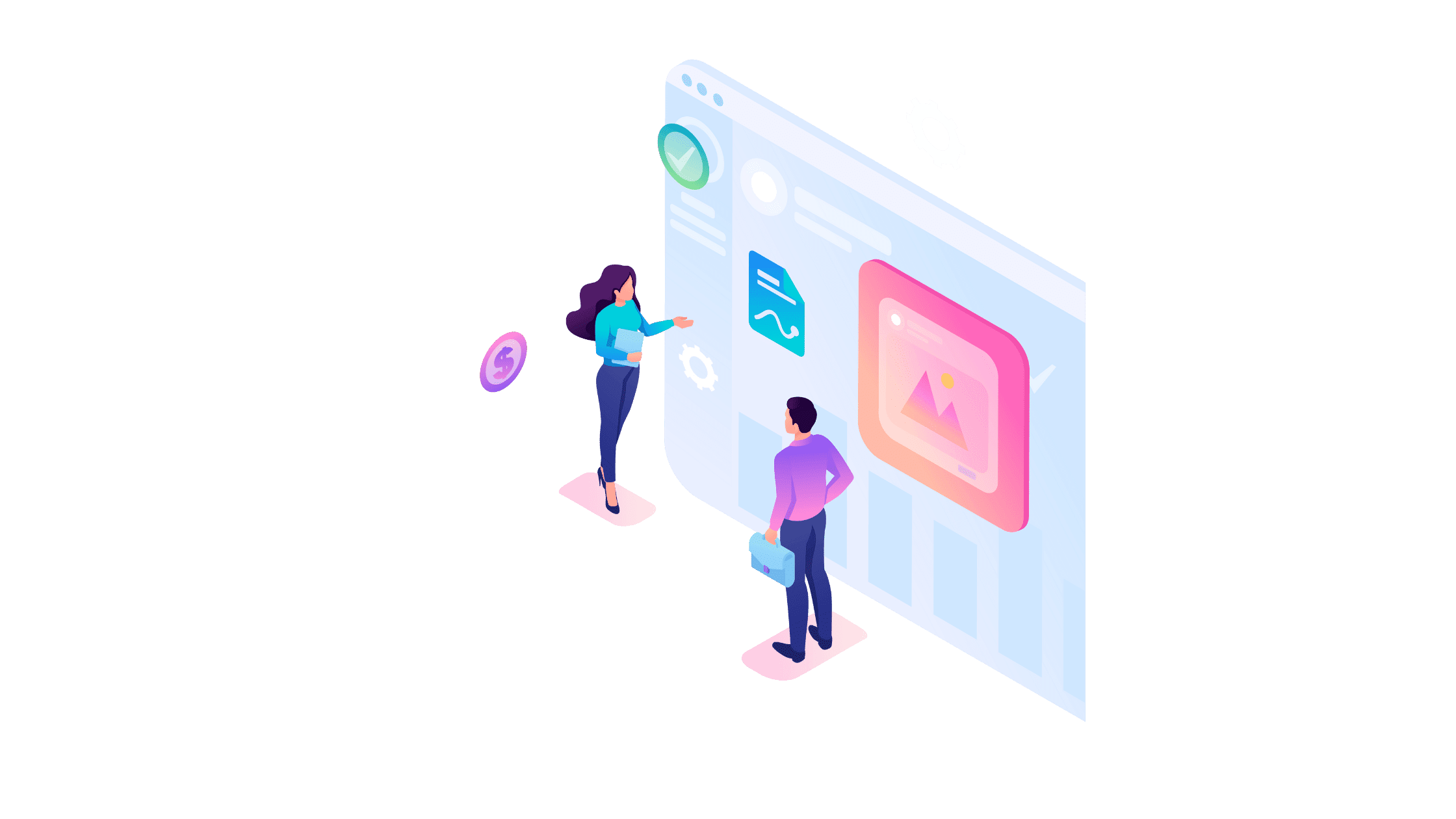 Immediate Income Producing Asset. The biggest benefit of buying a website is the immediate income (or ability to generate income, in the case of a site with large traffic, but under monetized).
Higher Domain Authority / Ability to Rank. The other huge benefit of buying an existing blog, is the fact that your content will rank much faster (and typically, much higher). Sites with even just a few years history of publishing content have an exponential advantage over brand new sites. Equally important, because your site is already monetized, any content you produce will generate some amount of income, almost immediately.
Clear Roadmap to Follow / Data Advantage. One of the frequently overlooked advantages of buying a blog, is the trove of proprietary data you will have. Anyone can speculate about search volume for keywords using third party tools like Ahrefs, but only those that have content targeting those queries and are ranking for them, know for sure which contain untapped potential in terms of search volume or know the trends of RPMs within a specific niche.
Cons of Building Your Own Blog
Huge Upfront Cash Investment. When you are buying an established blog, you are paying for an established business producing proven cash flow. So you are typically paying 30x-40x monthly profit. So if a site earns $1,000 per month, you are likely paying $30,000-$40,000. While this is actually a relatively low multiple compared to virtually any other industry (commercial real estate, franchise, etc.), it is far more than capital intensive than the $100 it takes to get started building your own site.
Higher Risk. Not only are you immediately risking your large upfront investment, but you are making a bet on an asset that is relatively opaque to most investors. Even if you are an experienced blogger, it can be hard to perform due diligence to the point where you are 100% confident in the domain's history, backlinks built to the site, or the originality of the content.
So Why Did I Choose to Acquire vs. Build a New Site This Time?

1. Increased Confidence in My Ability to Conduct Due Diligence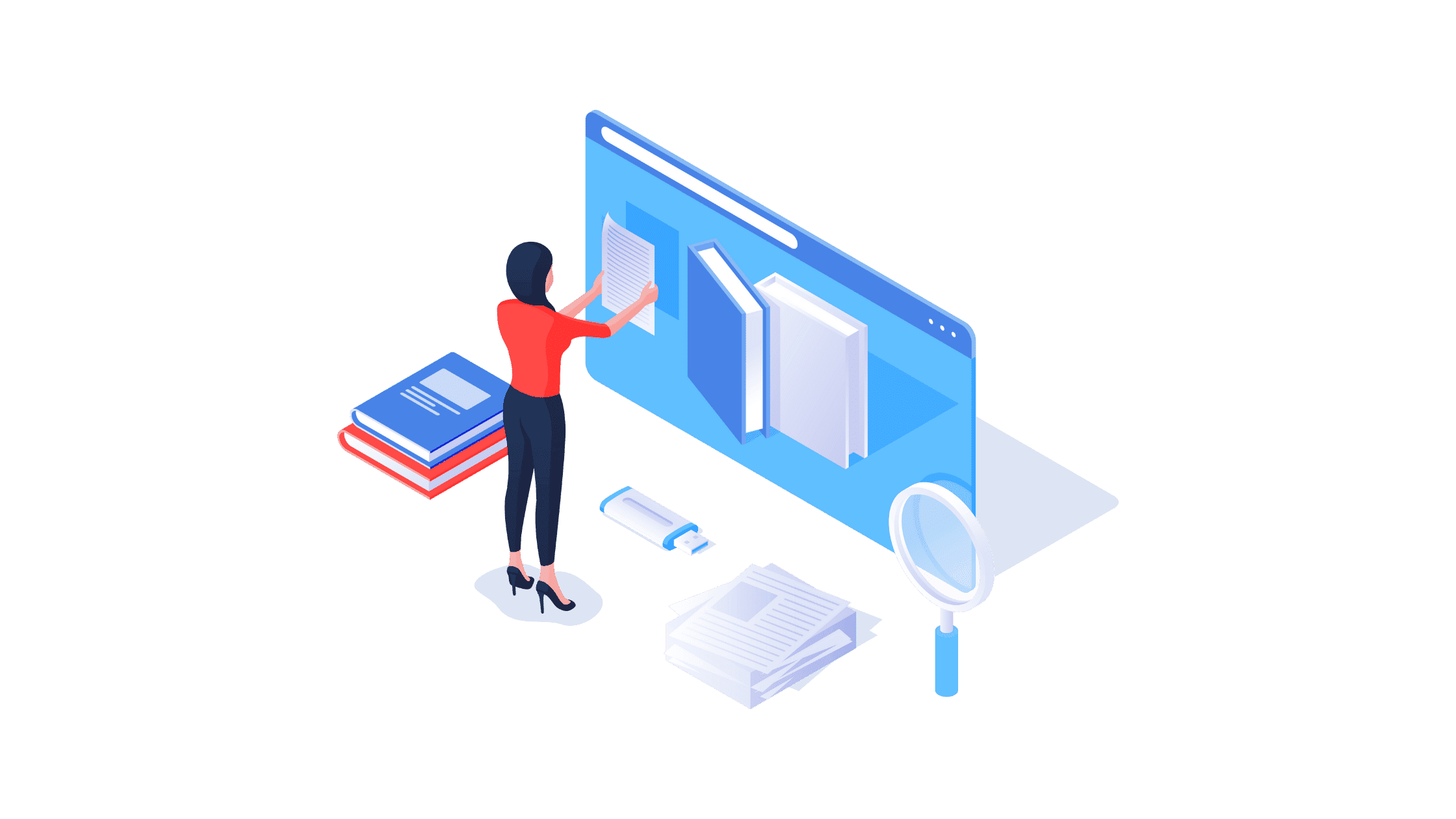 While I didn't set out to learn how to conduct due diligence on other websites, in the process of building so many on my own (and working with bloggers who need help with their own sites), I have learned many of the key things to look for.
I was able to trace the provenance of this site, check the domain history, and the seller was transparent enough that I felt I had a full understanding of the site's traffic and earnings, over a long period of time.
Many sellers are very protective of these details, which is why I passed on dozens of otherwise promising sites.
2. Was Able to Negotiate a Great Price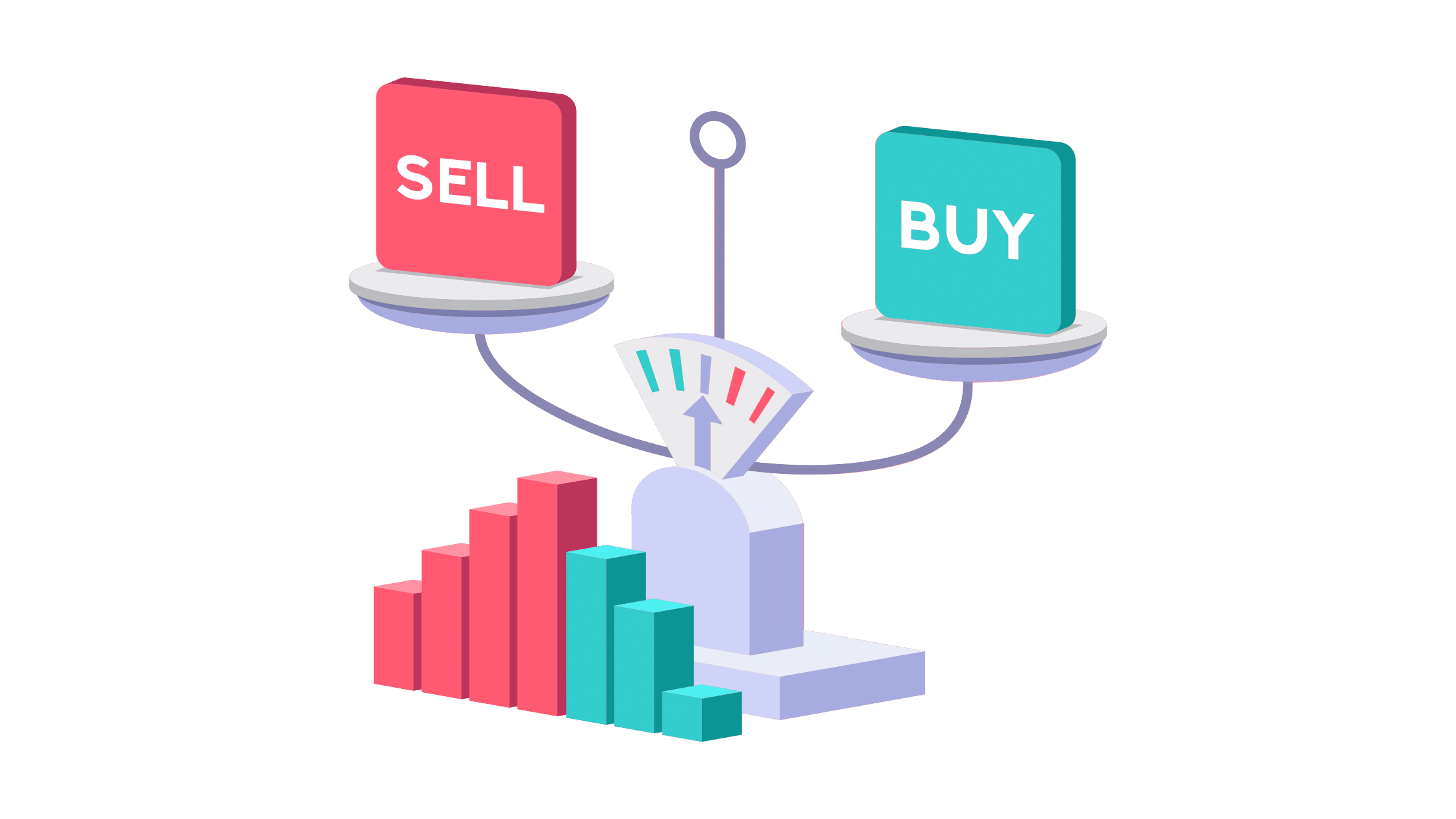 While I can't disclose the exact price or multiple I purchased the site for, it was well below the 35x industry standard.
The seller was motivated and chose to shop the site on various blogging forums (for a private sale) vs. listing it with some of the major platforms that sell blogs.
Had the seller listed this site on a major brokerage platform, he may have sold the site for more, but would have to pay a 10%-20% commission.
So we both probably saved some money due to this factor, alone.
3. I Saw Room For Immediate Improvements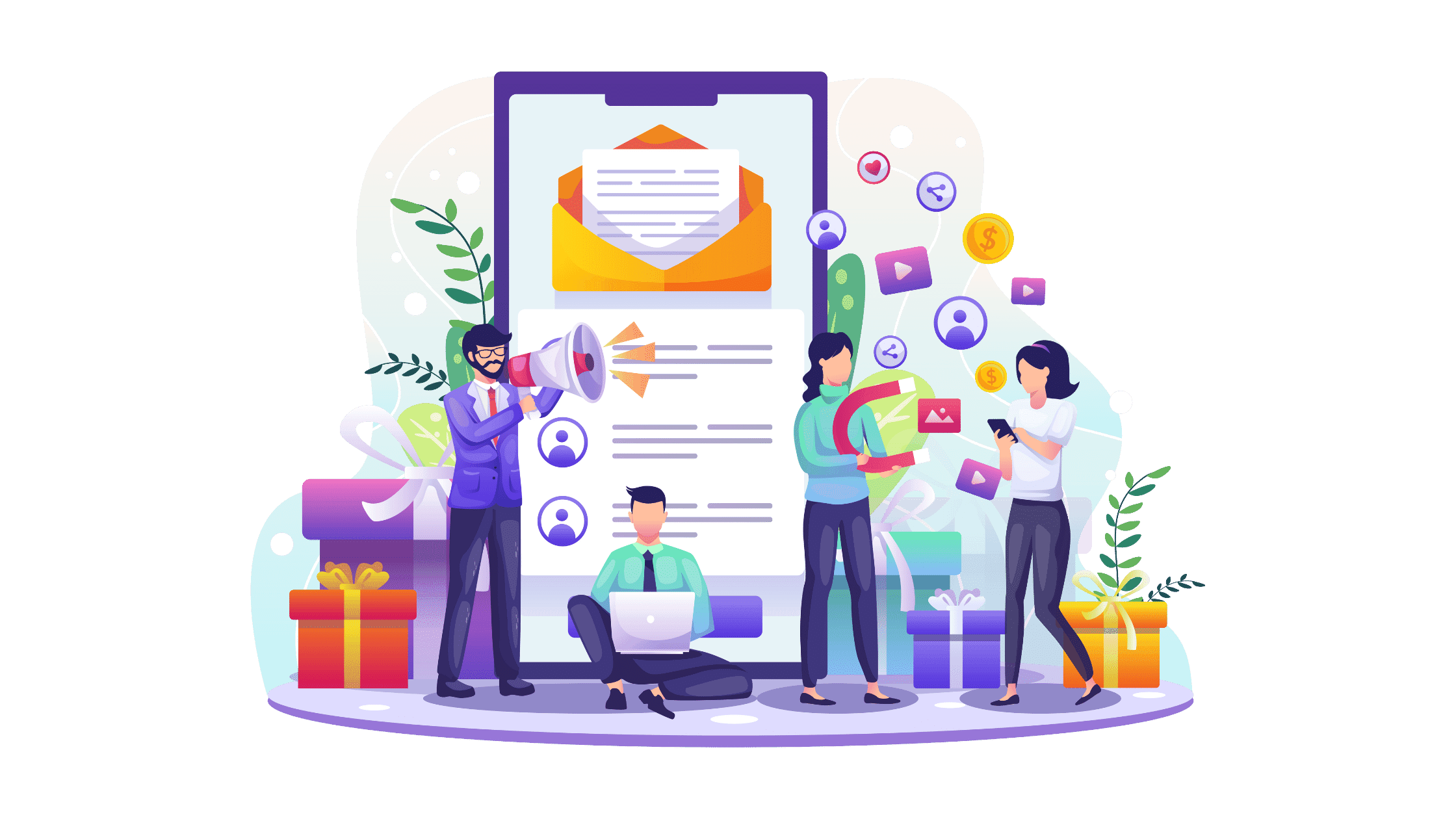 The blog that I acquired had decent content and a very good backlink profile.
It also seemed to rank disproportionately well for the total amount of content on the site.
So I knew that with my previously extablished connections to great freelance writers, I could easily produce relatively cheap content, and hopefully start increasing earnings.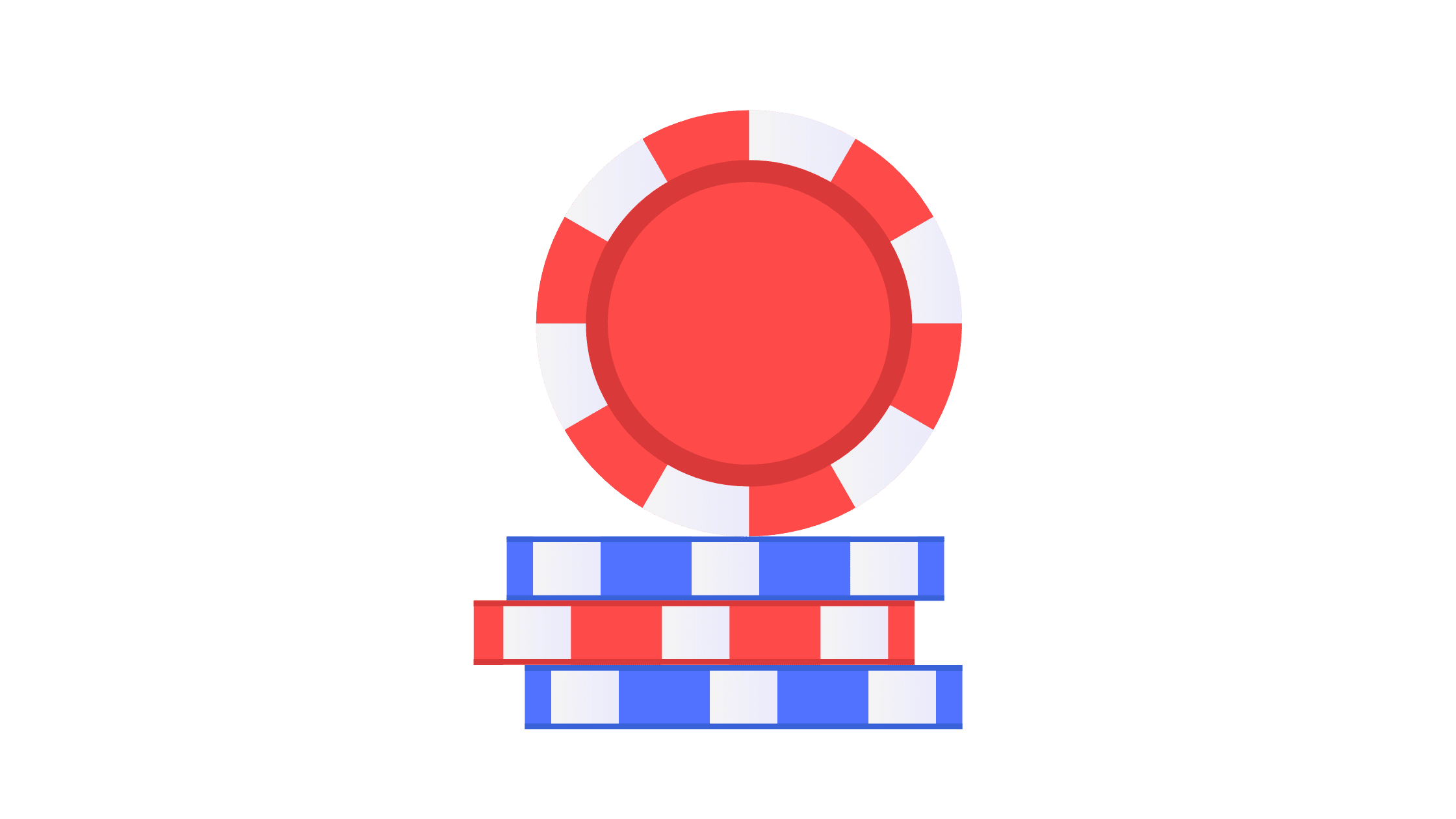 While it's easy to consider my portfolio of 20+ sites "diversified" to some extent, the truth is it probabaly isn't actually that diversified since most of the sites were built using a very similar site architecture, content was formatted in a similar way, and the growth strategies used on these sites were generally similar.
Since all my sites are doing well, this set of similarities is likely an advantage, as most are based off of my own best practices, refined over time.
But Google is always changing its algorithm, so even though these sites are all doing well, I liked the idea of adding income producing assets to my blog portfolio that may not be quite as correlated with the other sites.
5. New Monetization Options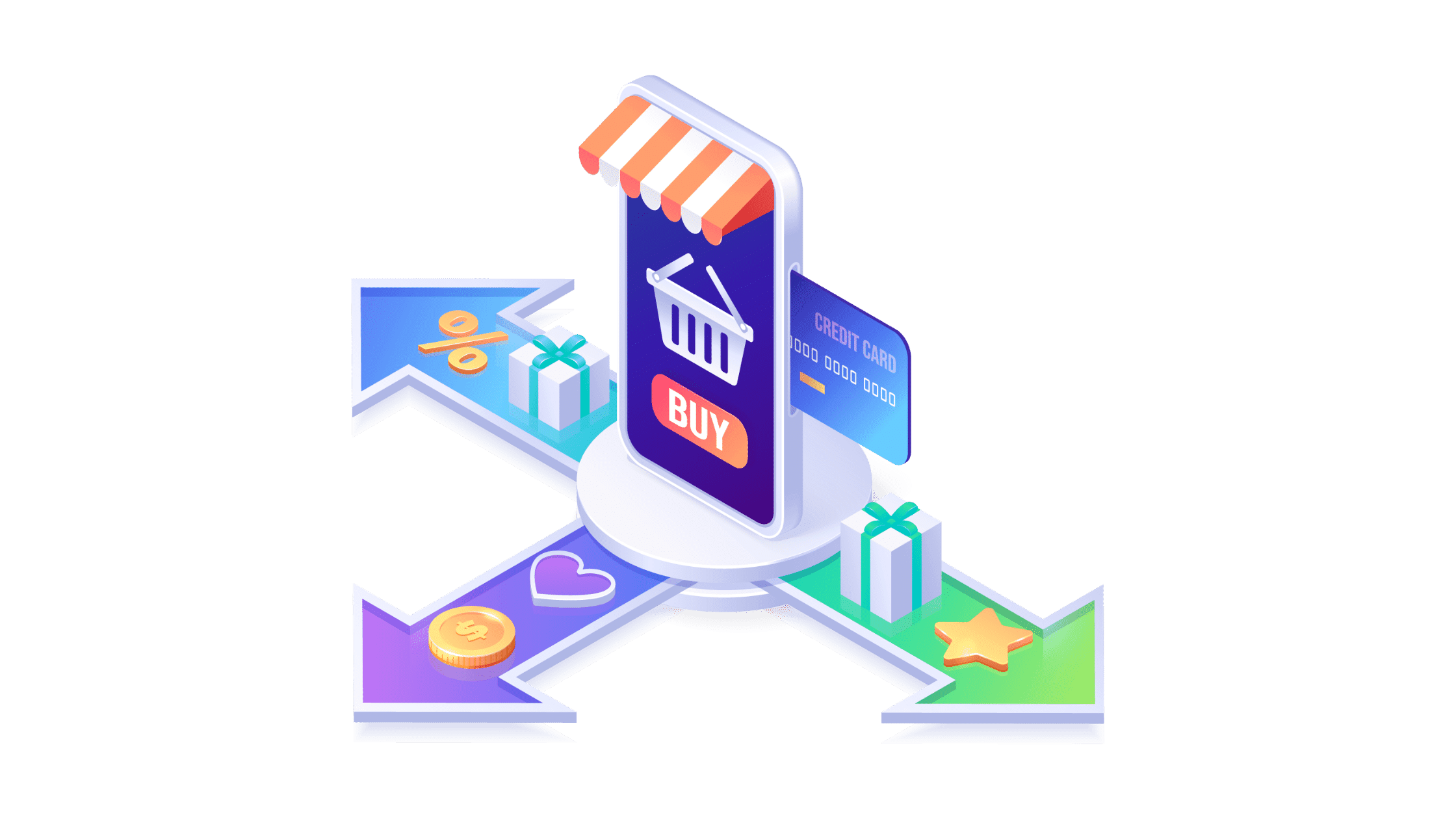 One of the less obvious, but crucial, reasons I bought this site was the optionality it gave me with monetizing future sites in my portfolio.
As many of you know, I monetize my display ad sites almost exclusively using Mediavine.
And while I love Mediavine, I was excited to test their main competitor, Raptive at the same time for a better comparison.
More important though is the lower traffic requirements for additional sites added to Raptive. As explained in the diagram below, once you have a site in Mediavine or Raptive, you can potentially onboard subscequent sites at lower traffic thresholds.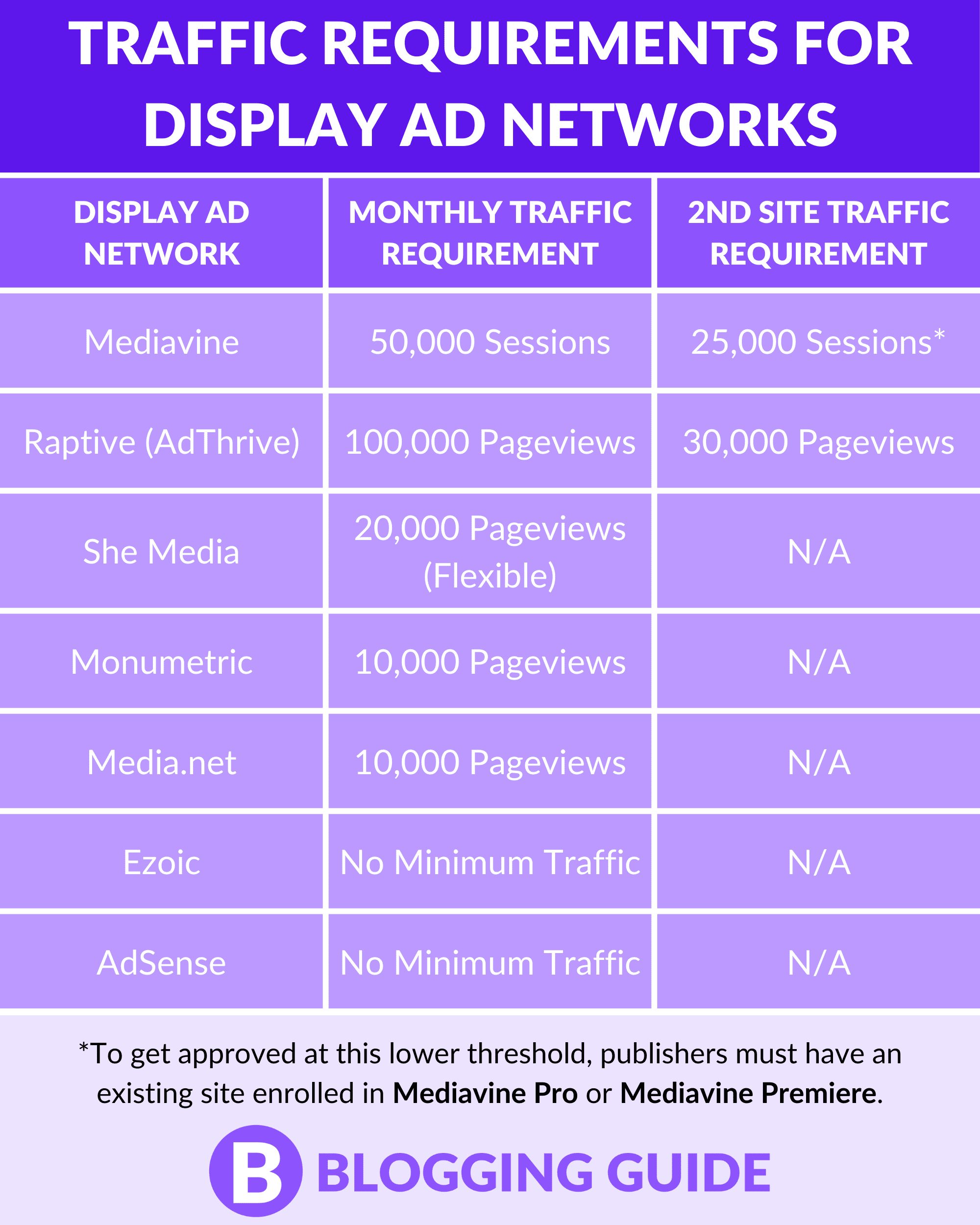 And while I love Mediavine, there requirements for adding additional sites are much harder to achieve
If you are a publisher with an existing site in either Mediavine Pro or Mediavine Premiere, you are typically allowed to add a second site once it reaches monthly sessions. Otherwise, you must reach 50,000 sessions (the same as any first time applicant to Mediavine) in order to apply.
However, if you are a publisher with an existing Raptive site, you can add a second site once it reaches 30,000 pageviews per month.

So far, I've been very happy with my first larger, income producing content site acquisition.
While I wouldn't necessarily recommend it to someone who has no blogging experience at all (and want to rank/earn money faster), once you have established a clear process for producing content, I think it is an option that bloggers whould look into.